Er zijn toeristen die geen toerist willen zijn…..
|
Elke dag als ik reis zie ik mensen zij het jonge backpackers of verdwaalde hippies lopen. Zij hebben hun hele eigen achtergrond, cultuur of normen en waarden achterwege gelaten en gaan helemaal op in de cultuur van waar ze zijn/wonen.
Ik kan me heel goed voorstellen dat als ik jonger was…rond de 20..ik dat ook gedaan zou kunnen hebben. Nog op zoek naar je eigen ik… Het eigen ook niet altijd kunnen waarderen en het eigen dus nog niet helemaal eigen gemaakt hebbende.
Als ik die mensen nu zie lopen… En daartegenover mijzelf zie ben ik echt tevreden met mijn leven nu. Ik kan van alle culturen en landen waar ik nieuwsgierig naar ben meegenieten. Ik hoef daarbij niks op te geven en kan aannemen wat ik graag wil integreren in mijn eigen, al gevormde leven en wereld.
Ik heb altijd het gevoel dat die mensen die zo in de cultuur van de ander opgaan nog zo zoekende zijn. Om die reden vind ik het altijd iets zieligs hebben zonder dat ik er een harde mening over wil vormen. Het is goed dat mensen zoeken en uitproberen. Ze doen op deze manier waarschijnlijk niemand kwaad en ook hunzelf niet.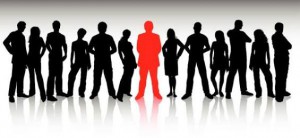 Ik hoop maar dat zij ook vinden waar ze naar op zoek zijn!