Photoblog: Rice Terrace Hapao – The Philippines
|
I went with a fellow tourist, Monica, on a tricycle tour into the area. We wanted to see some more of those great terraces! The day before we went to Banaue/Batad and we heard about Hapao and wanted to see that. So we rented a tricycle for a day with driver and guide!!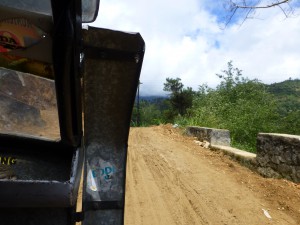 The roads aren't that great as you are used to at home…but that just gives charm to the drive up there!! 🙂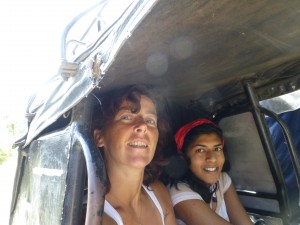 Monica and me in the tricycle 🙂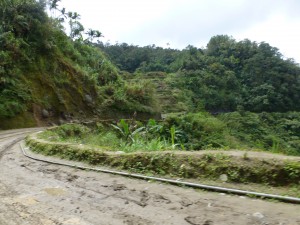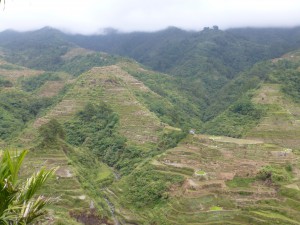 Those views are the best!!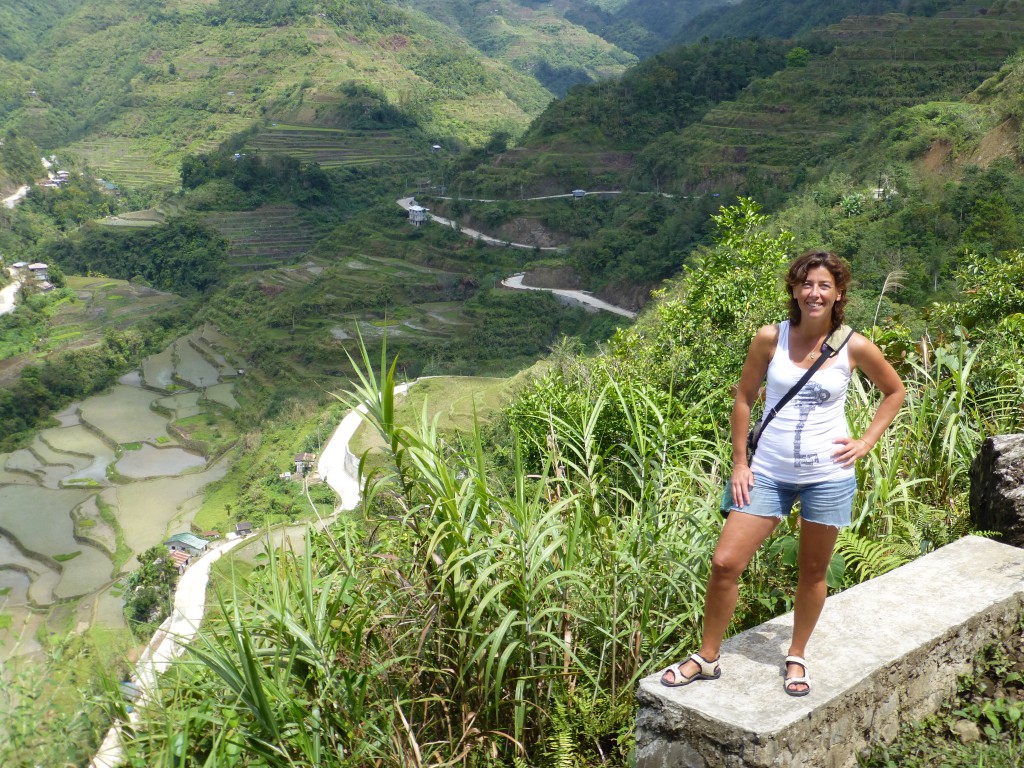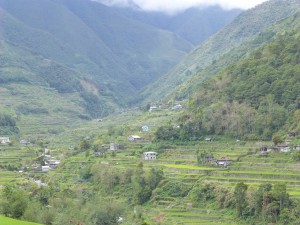 Could you imagen living in such a remote area, working your days in the fields like they did a 100 years ago?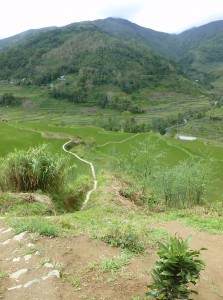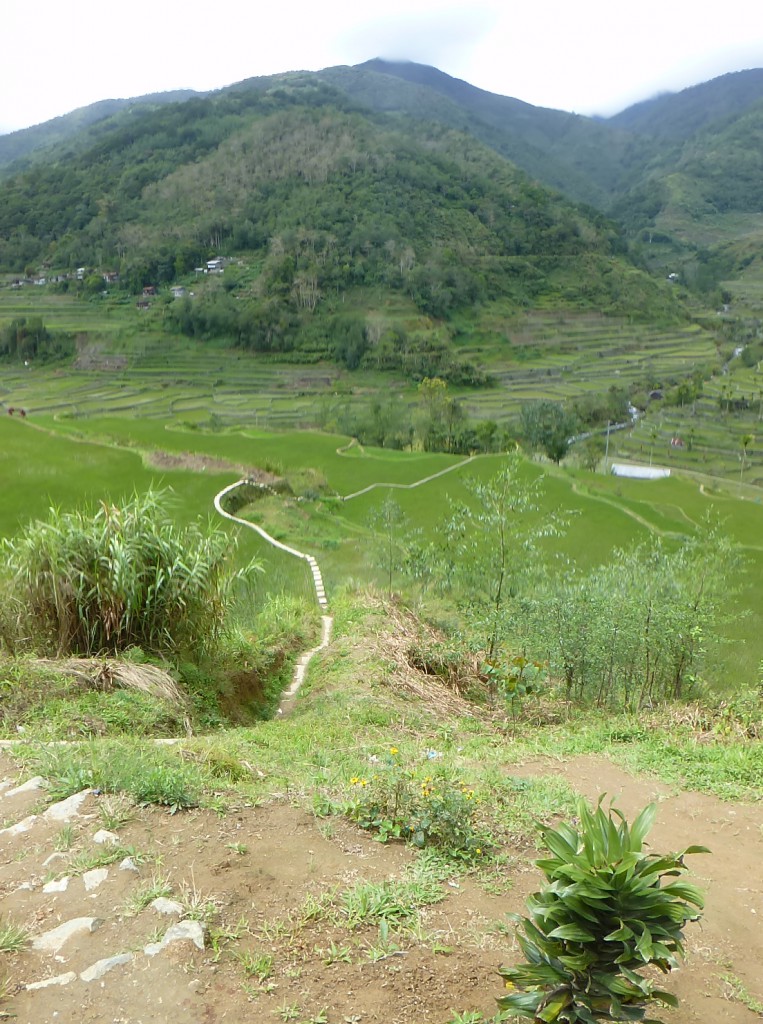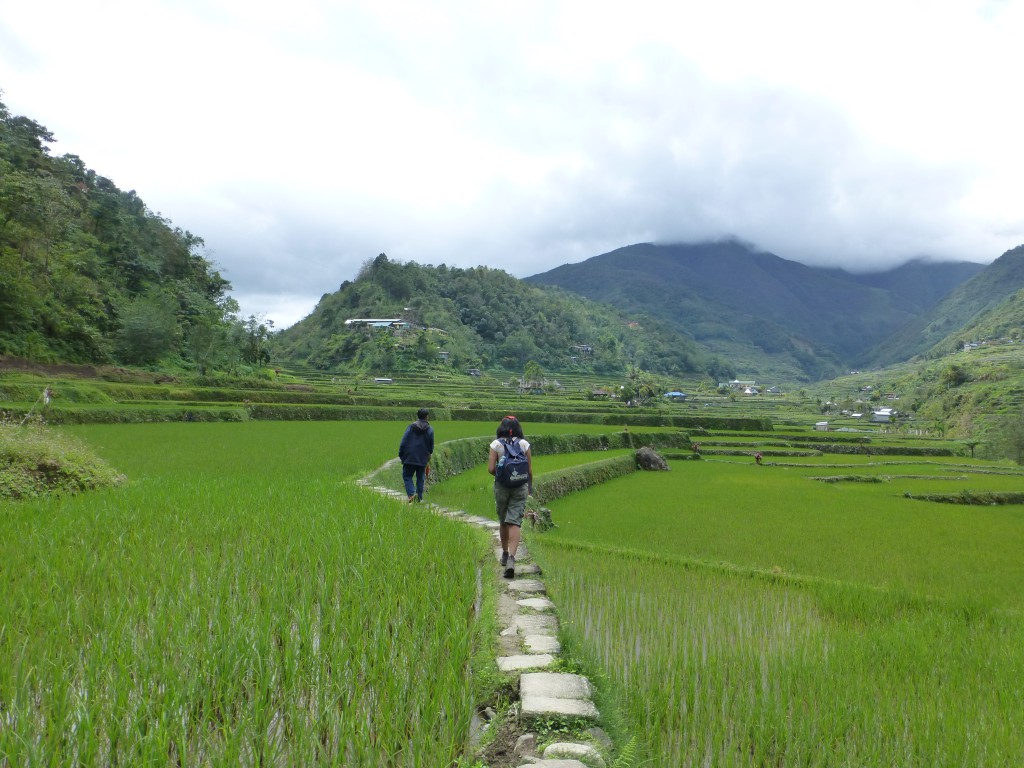 Walking the trail along the ancient old rice terraces of Hapao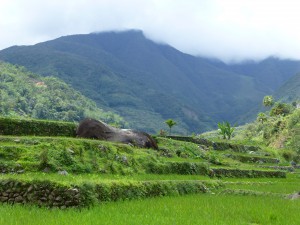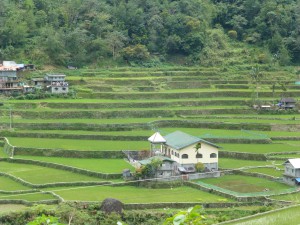 Church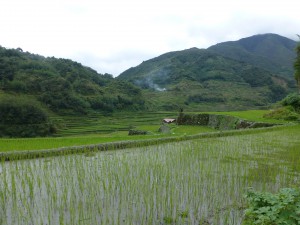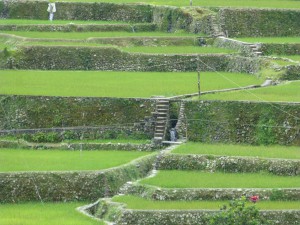 You see the newly made stairs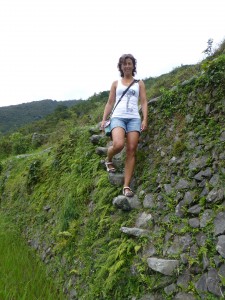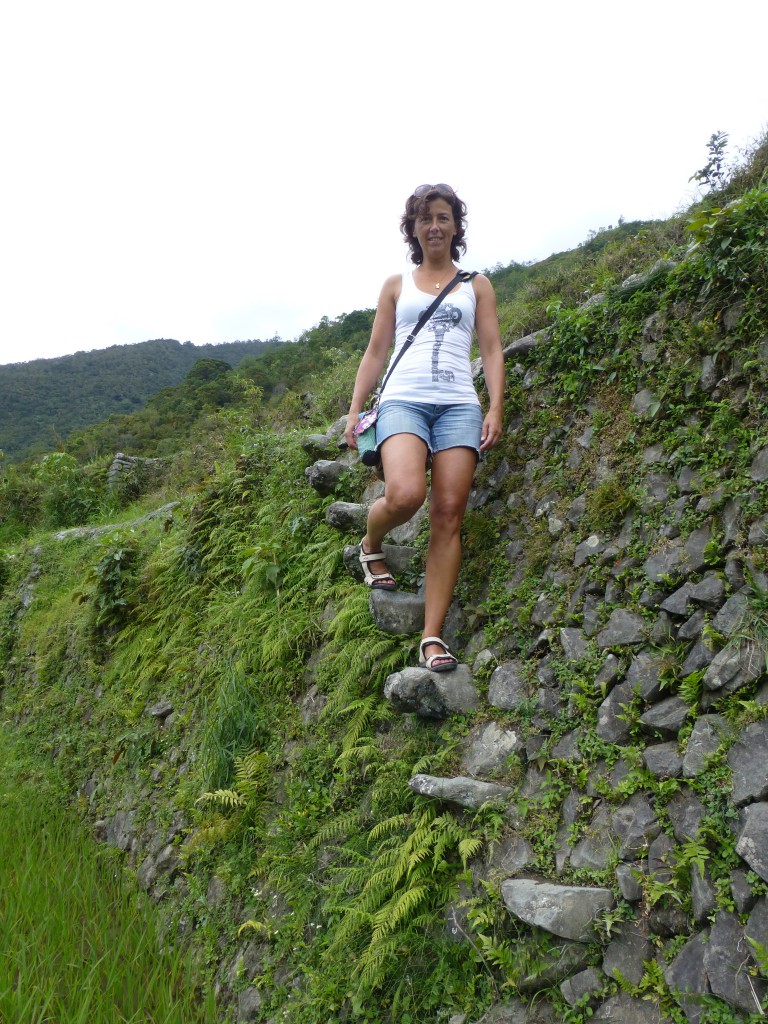 This is how you use the ancient ones! Aren't these great??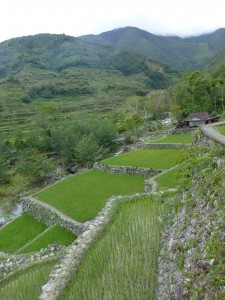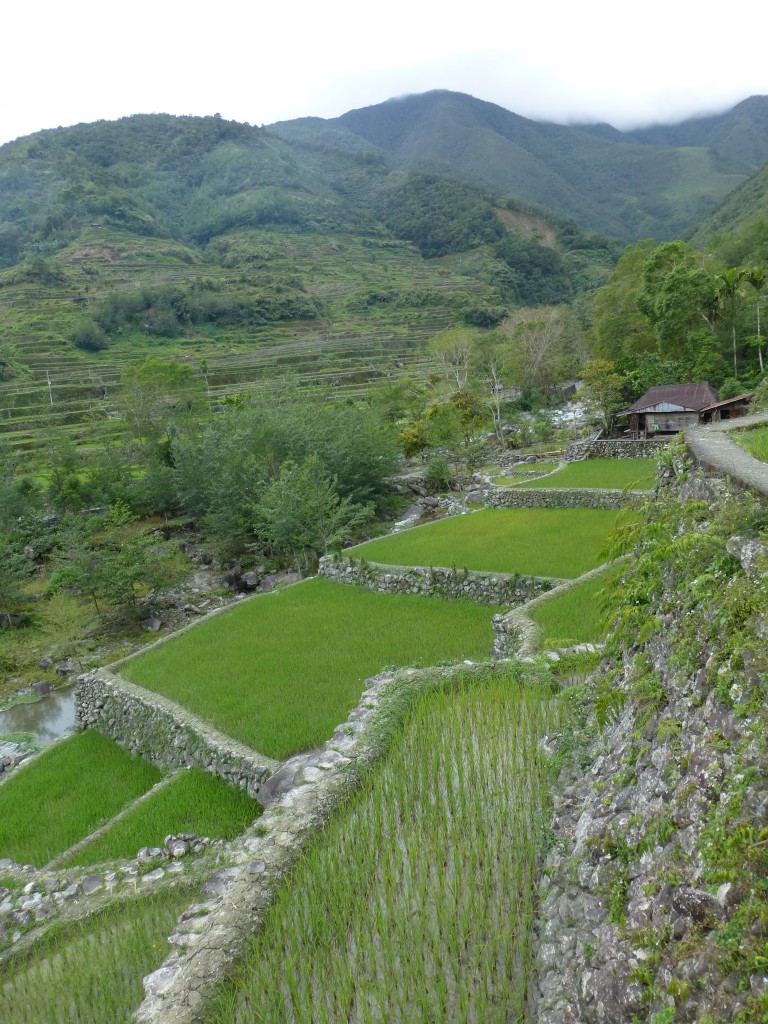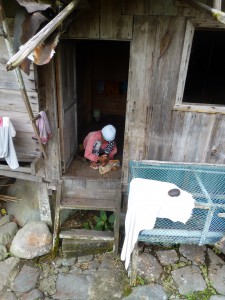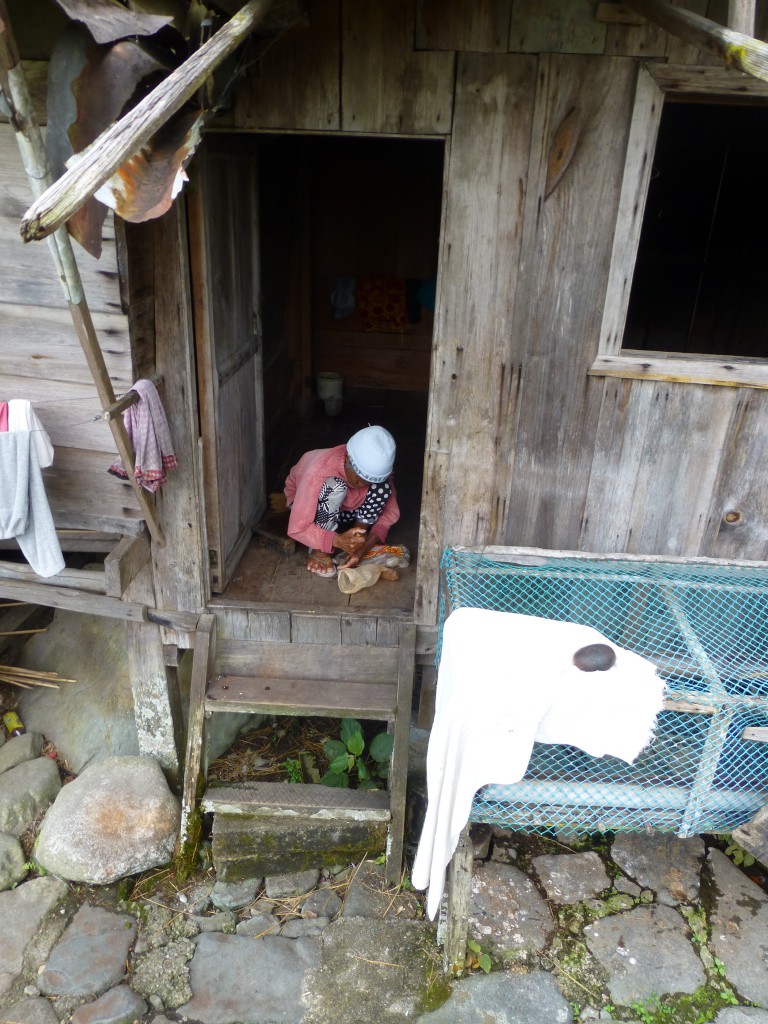 Villager working in her house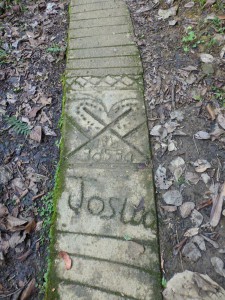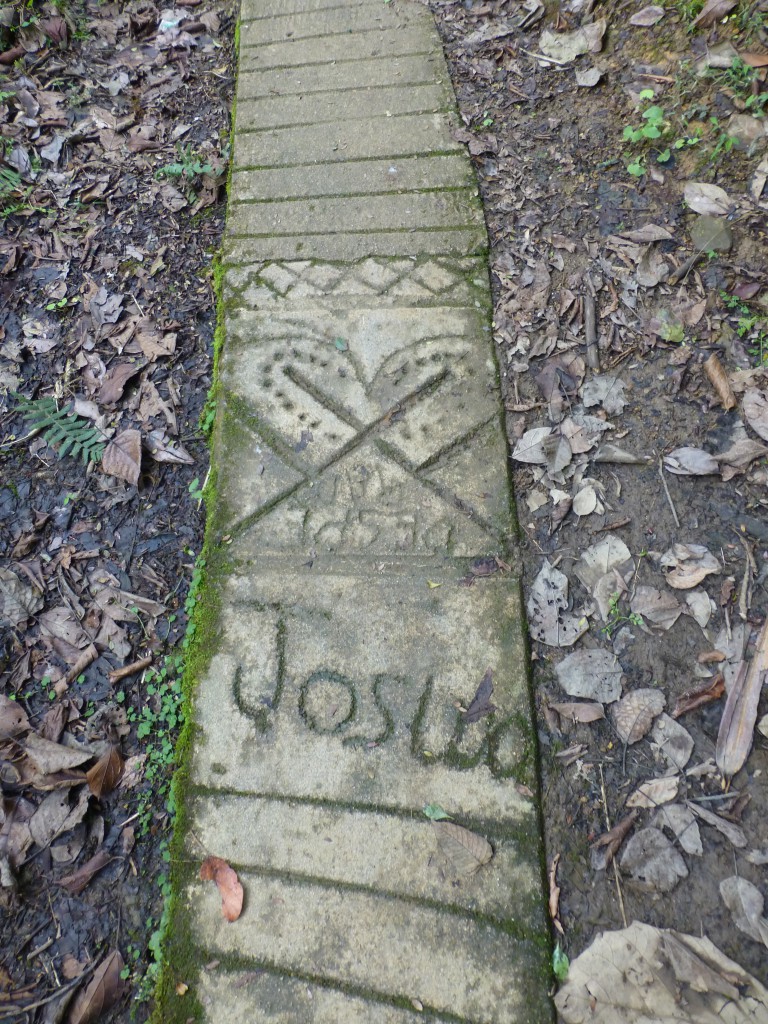 All along the riceterraces they are building on roads. Also on the riceterraces. They  wrote many names in it to show who was working on it, who paid for it but also just drawings.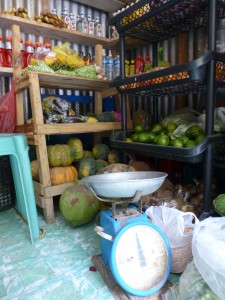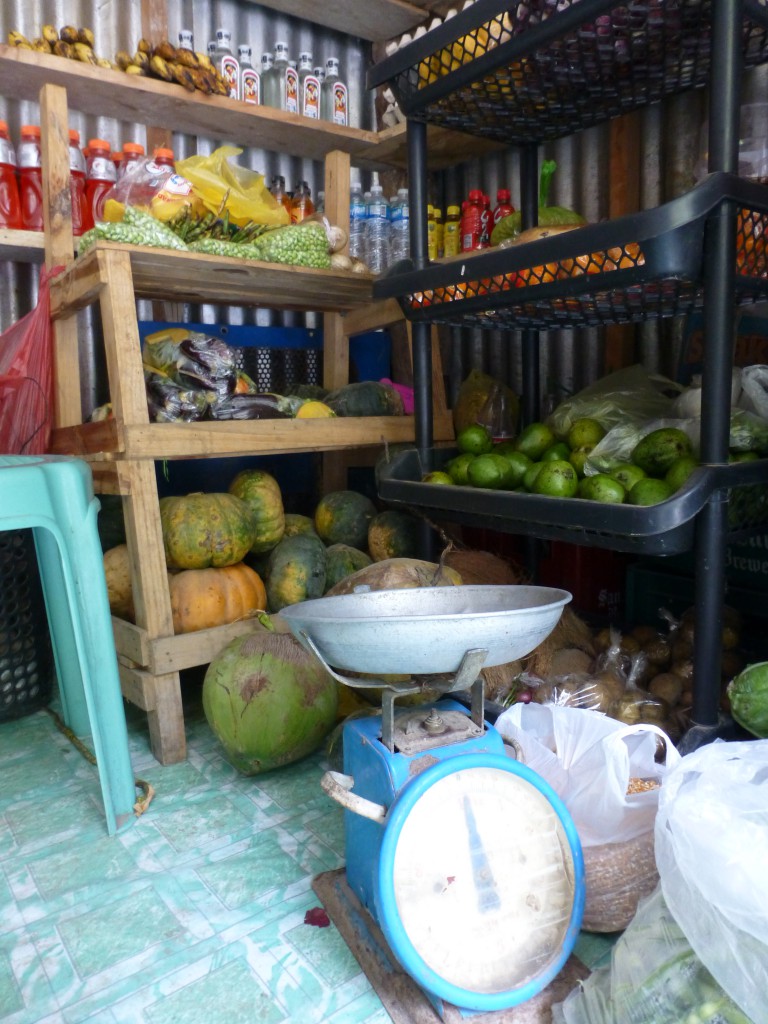 Village supermarket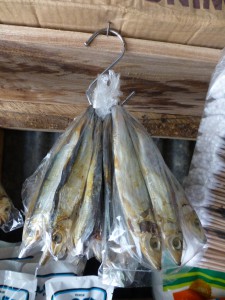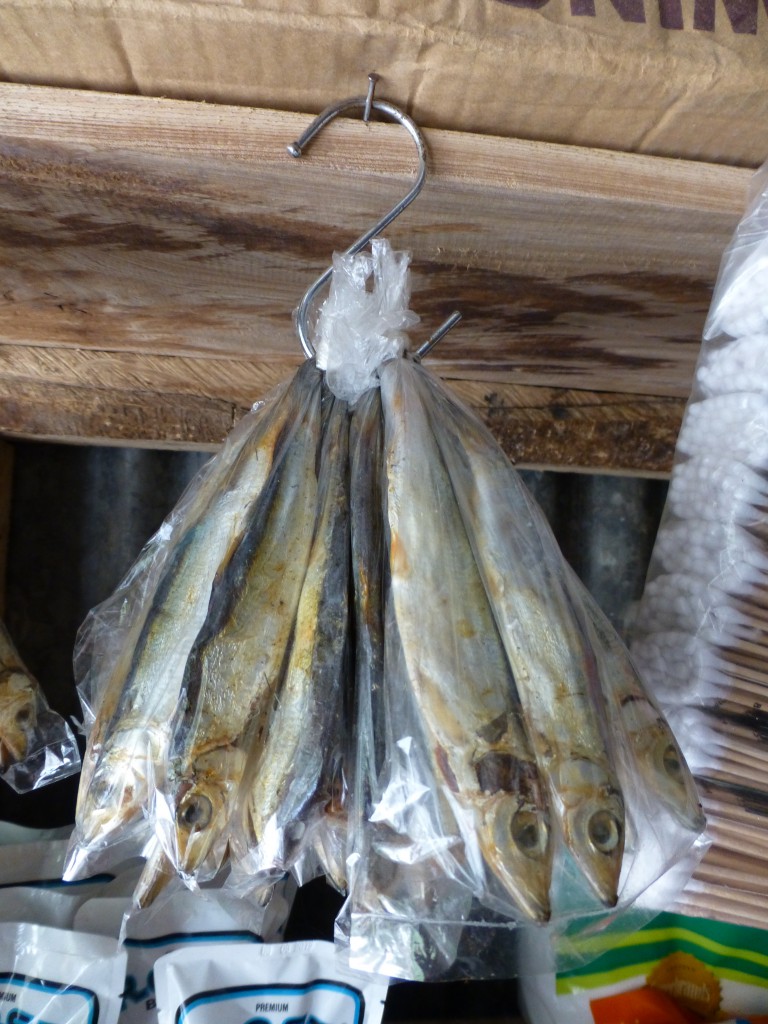 I bought something to eat too…not the fish though…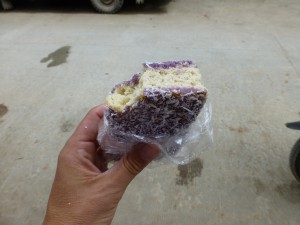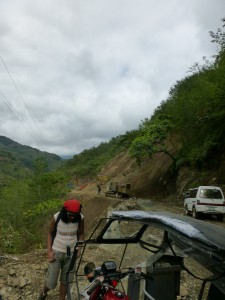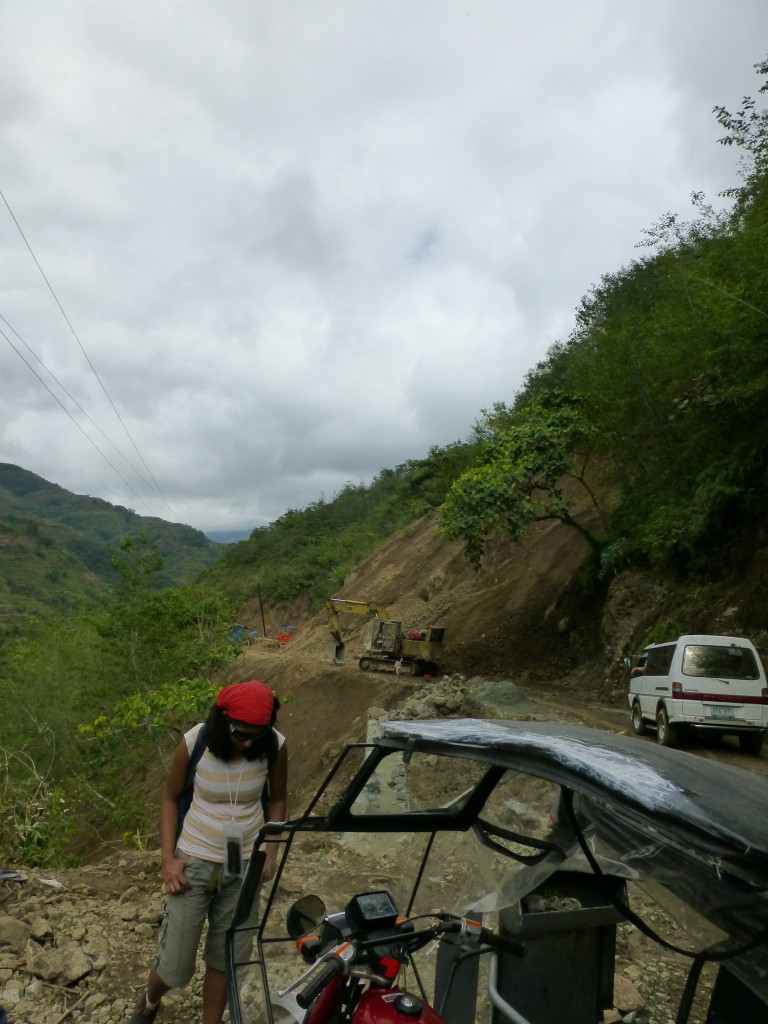 Building on the road, it will get better soon….but for now….ROADBLOCK