The Great Borobudur – Java, Indonesia
|
Last year, 2012, I was at the Temple Borobudur. I was at the island of Bali with a friend and we took a plane to Jakarta on Java to travel back on land to Bali.
Borobudur, or Barabudur, is a 9th-century Mahayana Buddhist Temple in Magelang, Central Java, Indonesia.
What a great building! They say it's the oldest Buddha temple in the world. It was completed centuries before the great Angkor Wat in Cambodia.
We went there with a tourguide from Yogyakarta, he didn't went in with us because they had own guides so we walked alone. The tourguide did guide us to the surrounding temples of Prambanan. There are lots of signs at the Borobudur so you know where to go and how to walk. Before entering we all got a skirt to put on, even the men walked with the same skirt over there trousers. Was kind of funny, seeing men with short skirts over there jeans 🙂


Then we walked into a parque before entering the great temple.
After a while you get a climpse of the Borobudur at first. You see all the platforms and the biggest stupa on top.
One of the first four platforms
We went walking up.
At the first platforms there are many carvings in the stone and there are differint influences you can see. You see Hindu and Buddha signs on the building. In the time when the Borobudur was build there were Hindu and Buddhist rulers on Java.


The building has a form of a giant tantric buddhist Mandala when viewed from above. The foundation is a square and the building has nine platforms. The upper three are circular, on those platforms are in total 72 small stupas. Those are great to see. You can walk in between them and get a great view at the surroundings, mostly jungle.
Inside the stupas are Buddha statues. I touched the Buddha statue inside, they say it is for good luck!!
The Stupas with Mount Merapi on the background
I love this picture!!
 Mount Merapi in the background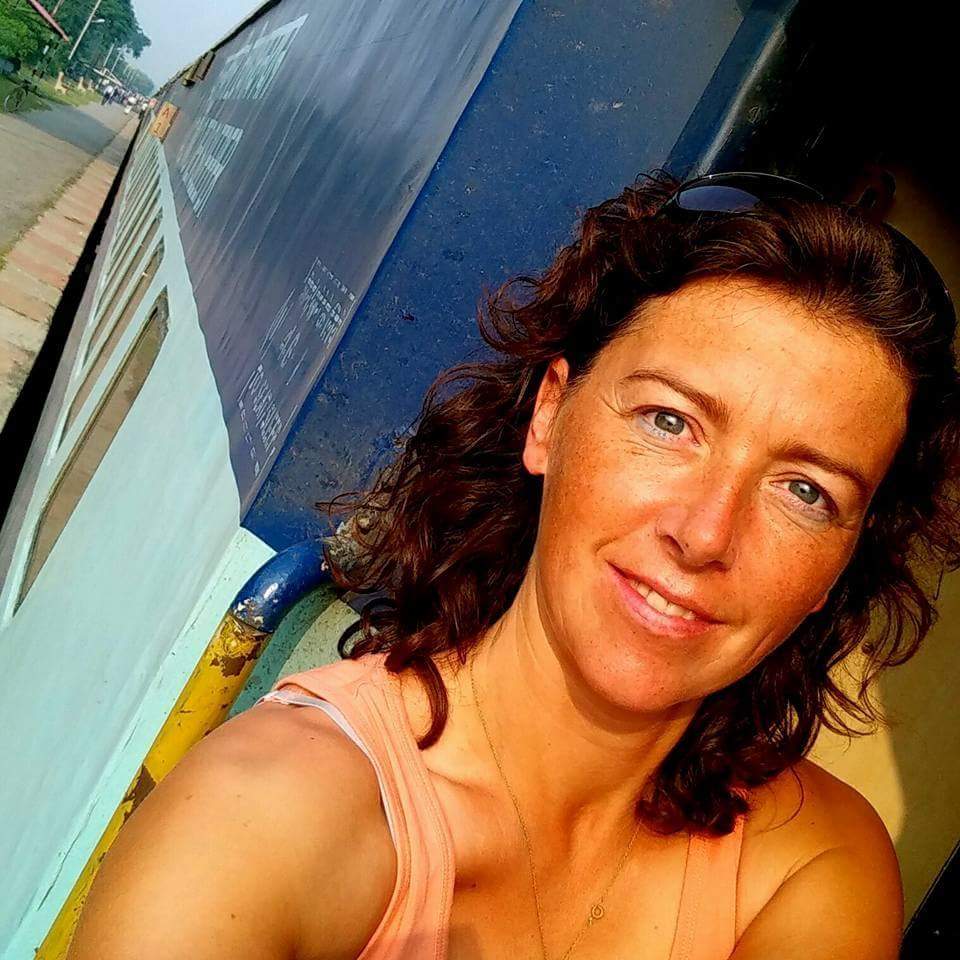 Jacomijn is a police officer from The Netherlands who loves to show you how to travel the world Safe, Healthy and Active!! Safe and Healthy Travel is a MUST!