2014 achievements – Bucketlist Items
|
At the end of the year everybody is looking back. Everybody is making a list of the things they have achieved! And yes, so did I.
I must say this year has been a wonderful year in terms of traveling because I have been able to go to a couple of my bucketlist items!!
I started my travelyear in Myanmar.
A long wish of mine was to go to Bagan. And once I was there I loved it so much!! I really still  am in wonder of the place. If you get the chance to go there, don't hesitate, GO!
I also went to The Philippines.
Great country, all the contrasts are to find there. It is Asia but also feels like South America because of the Spanish influences. It is so pore….but only a mile away there are bigger shoppingmalls that I had ever seen….and they were guarded.
I visited the Ancient Old Rice Terraces at Banaue. What a great area!! I've been there for 2 days and did some hikes around there. Great experience!!
I wanted to work, or volunteer, abroad. I did this year in Malaysia!
I did it only for 1 week so I will keep this on my bucketlist….have to do at least 2 weeks on one spot.. What I did do was one week working at the Juara Turtle Project on Tioman Island, Malaysia. It was a great experience, great island and good work!
And I saw the Orang Oetan in Sumatra!!
How great is that? I did a 2 day trip into the jungle from Bukit Lawang. I saw several Orang Oetans while in the jungle. Sleeping there was also a great adventure, loved every minute of that trip!!
I saw the Big Five in South Africa!!
I went to Kruger Park in South Africa and took a 4  day trip, camping 🙂 It was great and on the third day we did see the Big Five!! And ofcourse many more great and wonderful animals!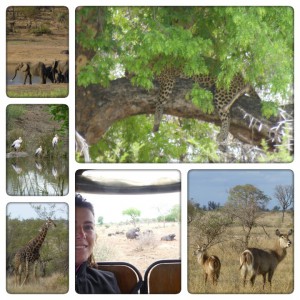 And finally I was happy to go on a weektrip, all arranged by a travelagency, to Turkey.
And to top it all, I went ballooning over the great Cappadocia!
I did wanted to see the blue mosque in Instanbul but more….I wanted to go to Cappadocia!! Those were all listed on the trip. So yes, have been 2 days in Cappadocia. First day wondering around the museum at Goreme, visited many cave houses and churches. That day the ballooning didn't go…but the second day we did get a go!! What a great experience, to fly over such a great area!!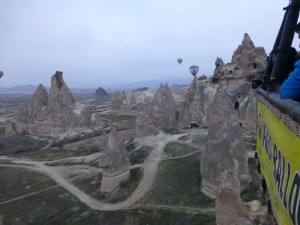 Well, that was a great year! And I have got a feeling next year will give me some great memories also 🙂 Starting  in january with a trip of one month to India….and many plans for the rest of the year 🙂