Carbid Shooting – Notter, The Netherlands
|
In Holland we know a lot of traditions around new year's eve. In the part of Holland where I live you hear a lot of fireworks but in between you hear noises that are louder then fireworks..
Those are coming from Shooting with Carbid. This gives a lot of noise and people love that!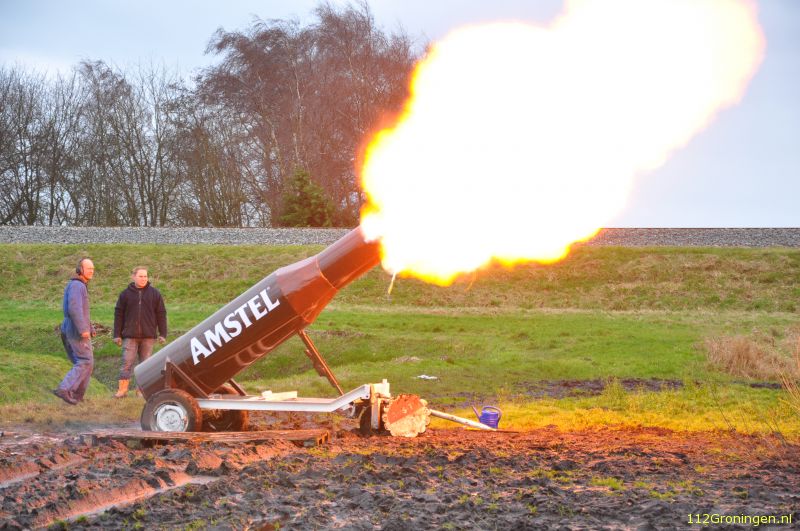 I found this one online 🙂
Voor de Nederlandse versie van Carbid Schieten in Notter, Nederland
Carbid Shooting: What exactly is it?
Carbid is a chemical. When it comes in contact with water it will react to that and releases another chemical called Ethyn. Don't ask me what that is but when you put fire next to it, it will explode.
And that chemical they use at Carbid Shooting. The put Carbid in the oldfashion milk can, put some water in to that can through a small hole and put the lid on it. The Ethyn will build up inside the milk can and when they put the fire next to the small hole it will explode and the lid will pop off with a big bang!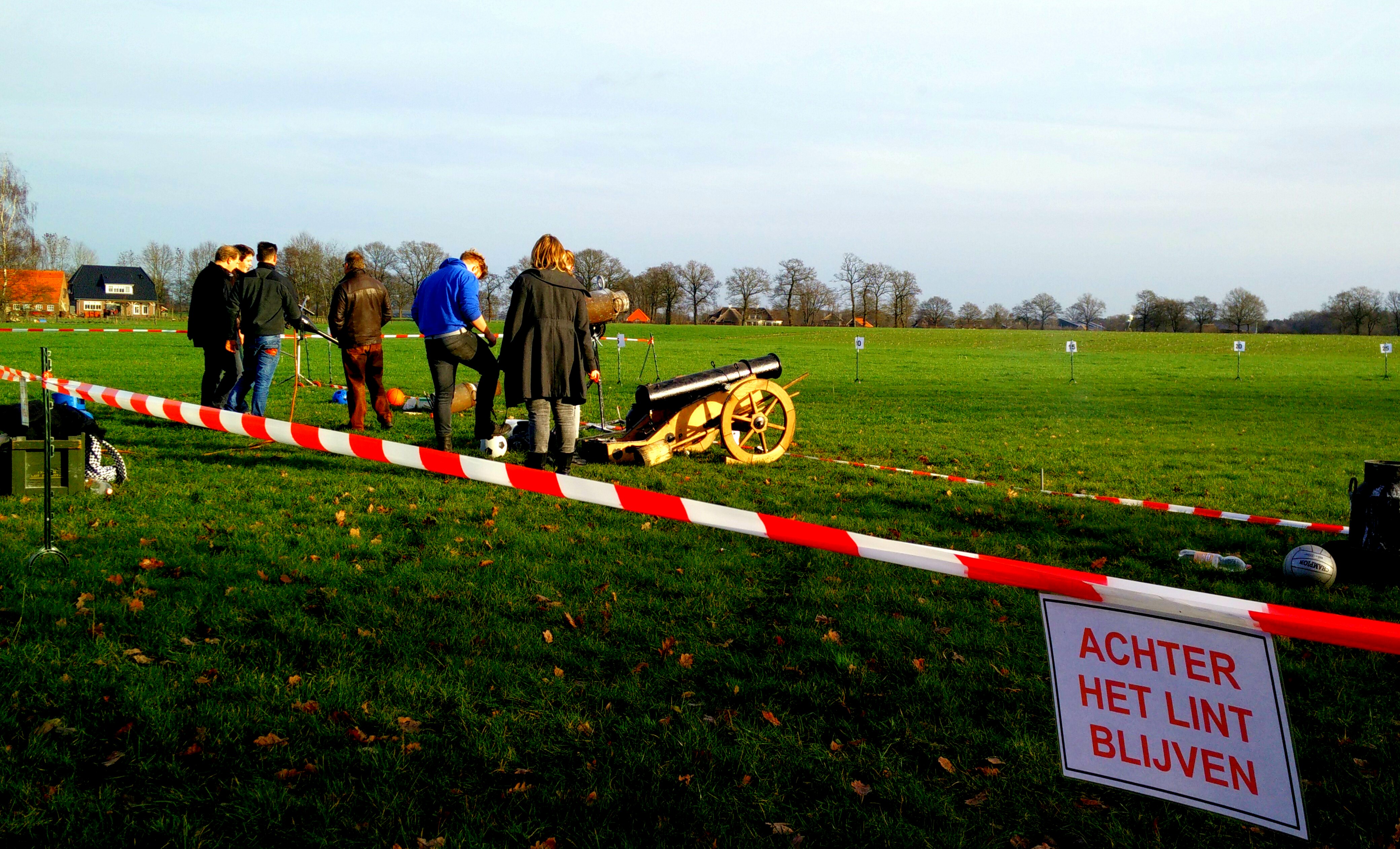 The sign says: Stay behind this ribbon
Carbid Shooting: When is it practiced?
Carbid Schooting is a tradition I know from the last day of the year. Everywhere in the surroudings you see people standing with milk cans or other things they build for it and shooting lids and balls! Add some music and the traditional doughballs and you've got a nice afternoon 🙂
Carbid Shooting: Is it Safe?
Because sometimes people go to far with how hard and big is should be there are some rules. There are some dedignated areas from where you can shoot Carbid. Within the city limits you can not use the lids but have to use balls to shoot with. This one will shoot also but the sound is of course different. In Holland it is all written down by law and in every city it is a bit different and they have own regulations about it.
To give you some idea of how it works and how loud the noise is.. I put on a little video!
What Tradition do you have around New Years Eve?