Going for that sunrise at Bromo, Java – Indonesia
|
Late at night we arrived near the famous Bromo Vulcano.  The weather was great!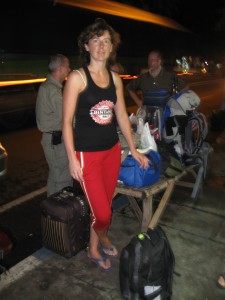 We went to our hotel to go to sleep because the next day was an early riser!!
If you would like to read this blog in English, click here
We would go up to see the great sunrise at the Bromo vulcano.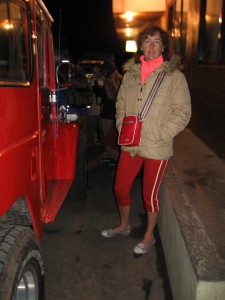 It was cold, I didn't have a long trousers… But also didn't had a jacket. This one is a rented one 🙂 They have that covered, most of the tourists will not have a thick jacket. At first I thought I didn't needed one but I was glad to have one later that morning!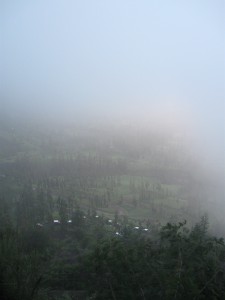 The great view that was promised  😉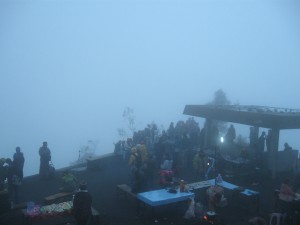 Unfortunately it was very cloudy. We couldn't see anything….But we could buy a hot cup of coffee 🙂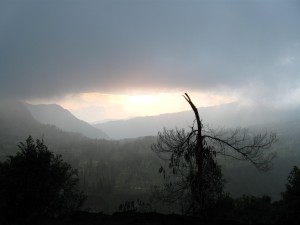 This was the most we saw that morning of that great sunset…
Well you can not have it all, can you?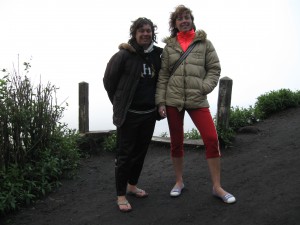 We went on to climb the Bromo ofcourse!!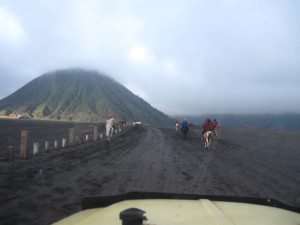 What a great area. Black, vulcano panorama's.
Strange world.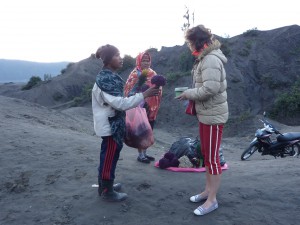 I bought an offering to through in the vulcano.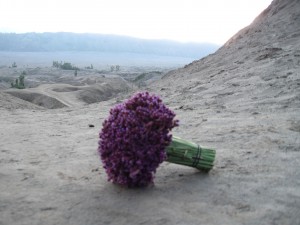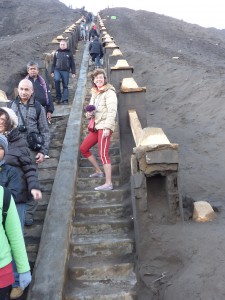 Climbing the vulcano is just a bit harder then it seemed at first 🙂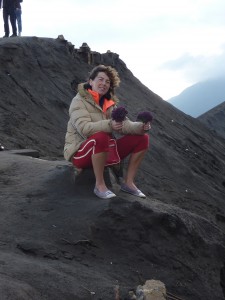 I split the offering so we both had a fair share to give to the Bromo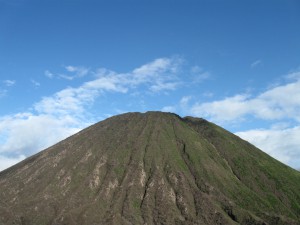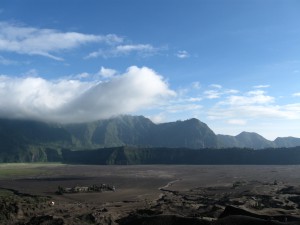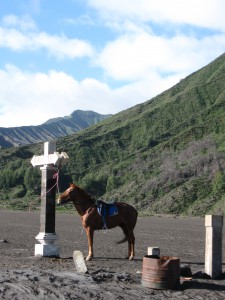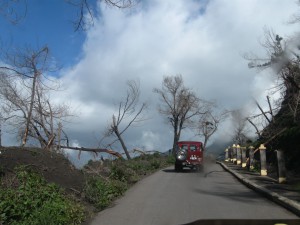 Driving back. Everything in the surroundings of the vulcano is dead or black.
It gives it a really unreal like feeling..