Le Mont Saint-Michel, France
|
Couple of years ago I went on a trip to France.  Main goal was to take a picture of me with the Le Mont Saint Michel on the background. I was there when I was little and I loved it. The picture we took there at that first visit, I wanted to duplicate 🙂
Want to read this post in Dutch, click here
The town of Le Mont Saint Michel is great to visit. I really enjoyed it for a second time…although the first time I was a little girl.  The island has held strategic fortifications since ancient times, and since the eighth century AD has been the seat of the monastery from which it draws its name. The structural composition of the town exemplifies the feudal society that constructed it. On top God, the abbey and monastery, below this the Great halls, then stores and housing, and at the bottom, outside the walls, fishermen and farmers' housing.
One of France's most recognisable landmarks, Mont Saint-Michel and its bay are part of the UNESCO list of World Heritage Sites and more than 3 million people visit it each year.
(Source: http://en.wikipedia.org/wiki/Mont_Saint-Michel)
On the picture from the past you see my dad, my sister, me and my brother.
We were eating a great sweet bun of some kind. Ofcourse I ate one on the new picture too.
When I came home and looked for the old picture I saw that I almost was sitting on the same spot!! How great!!
These two pictures belong to the selection of most important holiday pictures!!
Some other pictures I will include from Le Mont. I can see that I wasn't really thinking on how to make pictures….and didn't shared them yet online…. 🙂
View at Le Mont Saint-Michel
It was very busy, as every day probably…
In the busy streets, walking up to the top
Almost at the top
The Church on top
A courtyard on top of Le Mont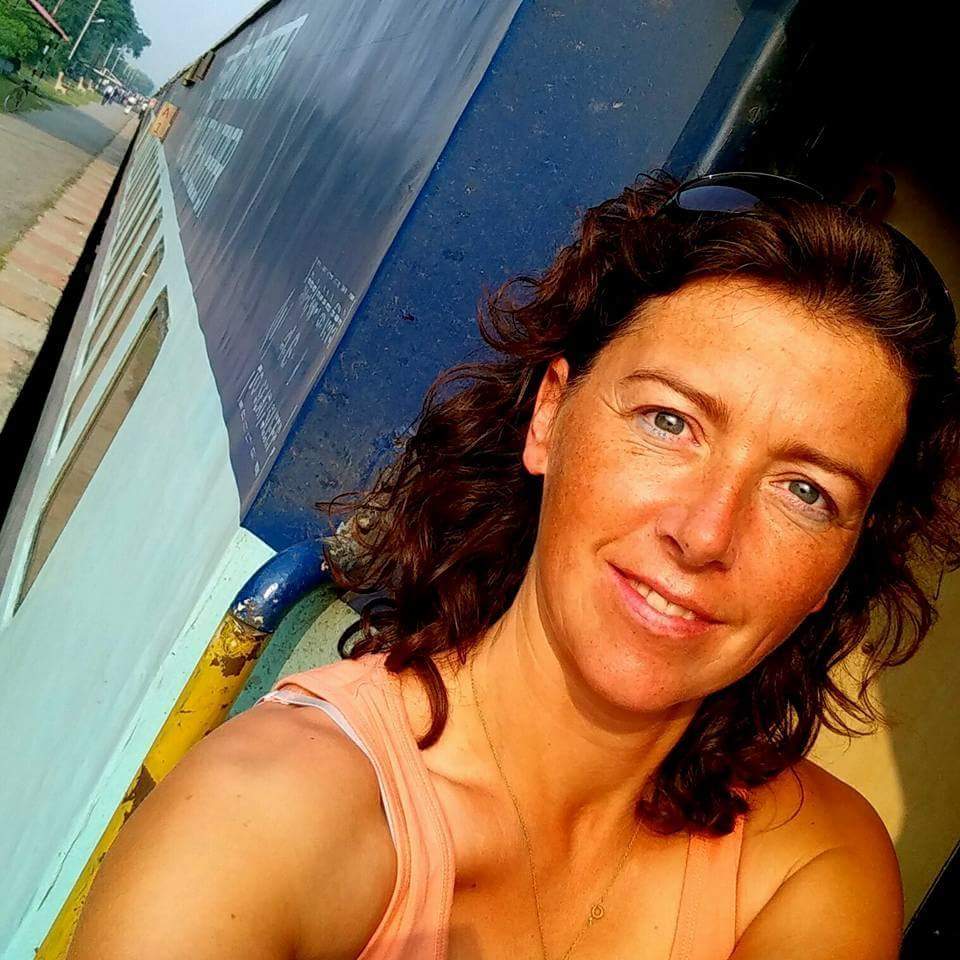 Jacomijn is a police officer from The Netherlands who loves to show you how to travel the world Safe, Healthy and Active!! Safe and Healthy Travel is a MUST!