This year was my second best travel year! Last year ofcourse was the best with in total 3 months travel but for a year saving for my next trip I did real good 🙂

Haven't travel far but for a working, 38 hours a week police officer, I did well!
In the end january, beginning of february I went to Spain with a friend! We booked a hotel in Torremolinos. The Pez Espada, great swimmingpool and place to sunbath! How great in wintertime!
Eating churro's with chocolate!!

From there we went to El Torcal! That is an area of stone shape by the wind in the ages! Such a great scenery! Also visited Granada for an hour that day. Unfortunately that was too short to visit the Alhambra as well. So I have to go back 🙂
I went to Gibraltar too the next day! Very sweet village. We climbed up the hill and had a great view.
And ofcourse we saw the monkeys!!
In March I went to Marrakech, Morroco! What a great city that is!! Amazing scenery at the great pink wall! And enchanting small streets in the Souks near Jemaa El Fna!
From Marrakech we drove into the Atlas one day and to Essaouira, the coast. Both were great days, but the city of Marrakech eas the best.
Snow top mountains of the Atlas
Between Marrakech and Essaouira!!! Goats in Argan trees!!!
Harbour in Essaouira
Especially the day me and my brother rented a bike and went through the old city, the Souks and around the old pink wall with its great passages!
The great pink wall, rebuilding it..
Biking in the small streets of the Souks
In May I visited the island Ibiza!
I went over the entire island with the local bus! On one occasion I couldn't get back untill hours later. The tourist agency advised me to go hitchhiking….which I did! And within 1 hours I was back on the other side of the island! How great is that! Hadn't done that in 20 years! Felt great!!
I also went to the island Formentera for a day! Rented a scooter to drive to the other end of the island!
In June I went for a couple of days to Egmond aan Zee. We had a bicycle tour from work. We do that every year, itbis with collegues from Germany and Poland. This time we were the receiving the country, last year we were biking in Poland 🙂
So this time biking in the Dutch Dunes! I really liked it! So many things I hadn't visited before!
And the last trip I made this year was to Napoli, Italy! I really liked my visit! Had it really planned great, 1 day hop on hop off bus. A day to Rome with a superfast train! Great city! Did the bustour there too! So seen almost everything worth the visit. Last time I didn't enteted the Colloseum so now I did!
Colloseum
Trevi Fontain
Also went to Caserta, great gardens! Went through there with a bike and visited the palace itself!
Caserta
And on my last day I went to Campi Flegrei, the phlegrean fields! It was recommended by my hotel because I couldn't get to the Vesuvius. There were strikes in the public transportation.
After my visit to Camoi Flegrei I did go to the Vesuvius because the strike ended. That was a great last day!
Campi Flegrei
Vesuvius
And on top of that I ate the best pizza ever that day, again! Had it already on my first day but had to sit on the sidewalk because it was so busy 🙂 It was at L'Antica Pizzeria Da Michele. Very simple but so good!!
In between those trips I manage to safe enough to go traveling for 3 months! So happy about that! Will start 17 january!
I allready know that 2014 will be the best travel year yet to come!
Got so many plans! Spanish lessons in Granada, Nicaragua!
Also maybe going to South Africa 🙂 Otherwise I want to go to the pyramids in Egypt and Petra in Jordan.
Have got a long bucketlist to go 🙂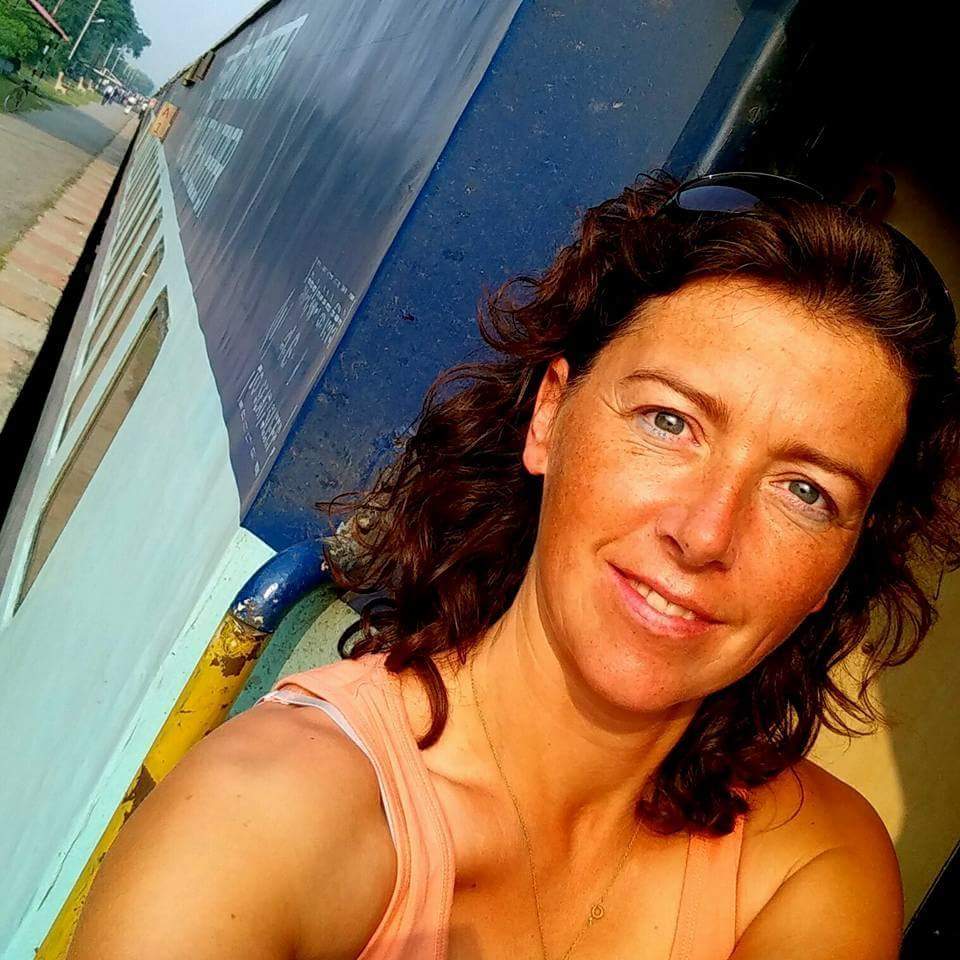 Jacomijn is een politieagent uit Nederland die jou graag laat zien hoe je veilig, actief en gezond de wereld kan over reizen. Safe and Healthy travel is a MUST