Not the best day in Bangkok, Thailand
This has nothing to do with this great city!
I didn't had much time here….and was staying in a hotel that wasn't really in the neighbourhood you would expect and where get the travel offers you want…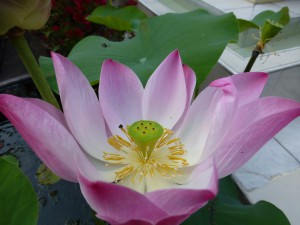 Love Lotus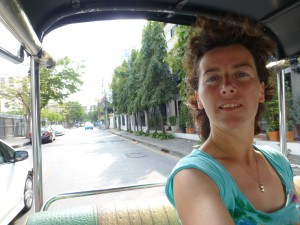 In the morning I took a local tuktukdriver arranged by the hotel to go around the city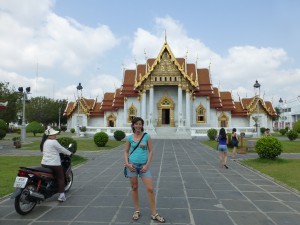 You can not miss the Wat Benchamabophit, it is one of the most famous tourist attractions.
So my driver took me there.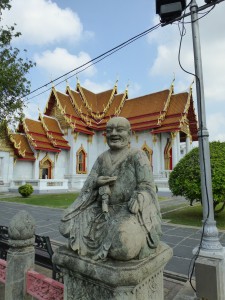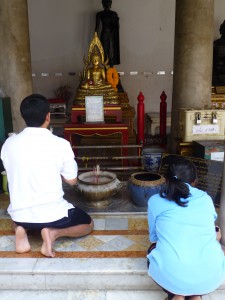 A lot of great buddha statues and the temple is a great and open construction. Good to wander around and get some shade in warm weather 🙂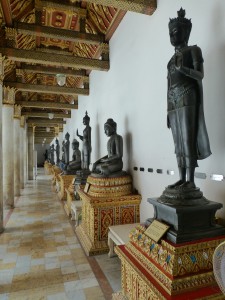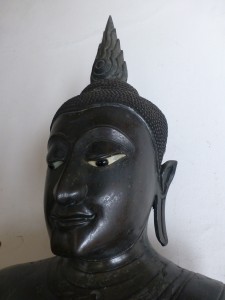 My driver didn't want to do that much appeared to me…he brought me to a harbour..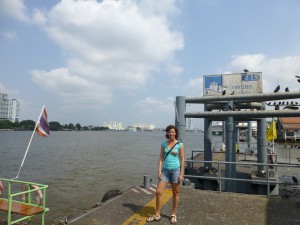 It wasn't a great or nice harbour…he wanted to make this picture 🙂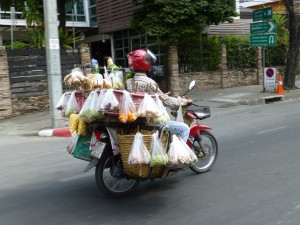 After he drove me to a couple of shops….hoping on me buying things.
The time I was in Bangkok there was a big strike and part of the city wasn't open for tourist..I did hear that warning.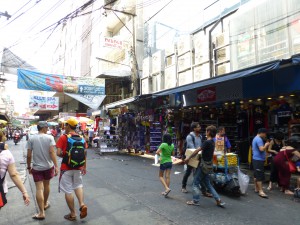 I went shopping after my driver dropped me at a massage centre where I took a great back and neck massage. That was good in prepare to take the train that night to chumpon to go to Koh Tao to take a diving course. The reason I came to Thailand.
A bit of a dissapointed day….I had a driver that had a bad day….A really BAD day…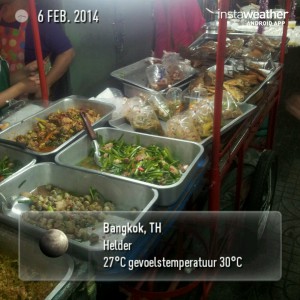 Night shot of the street of Bangkok