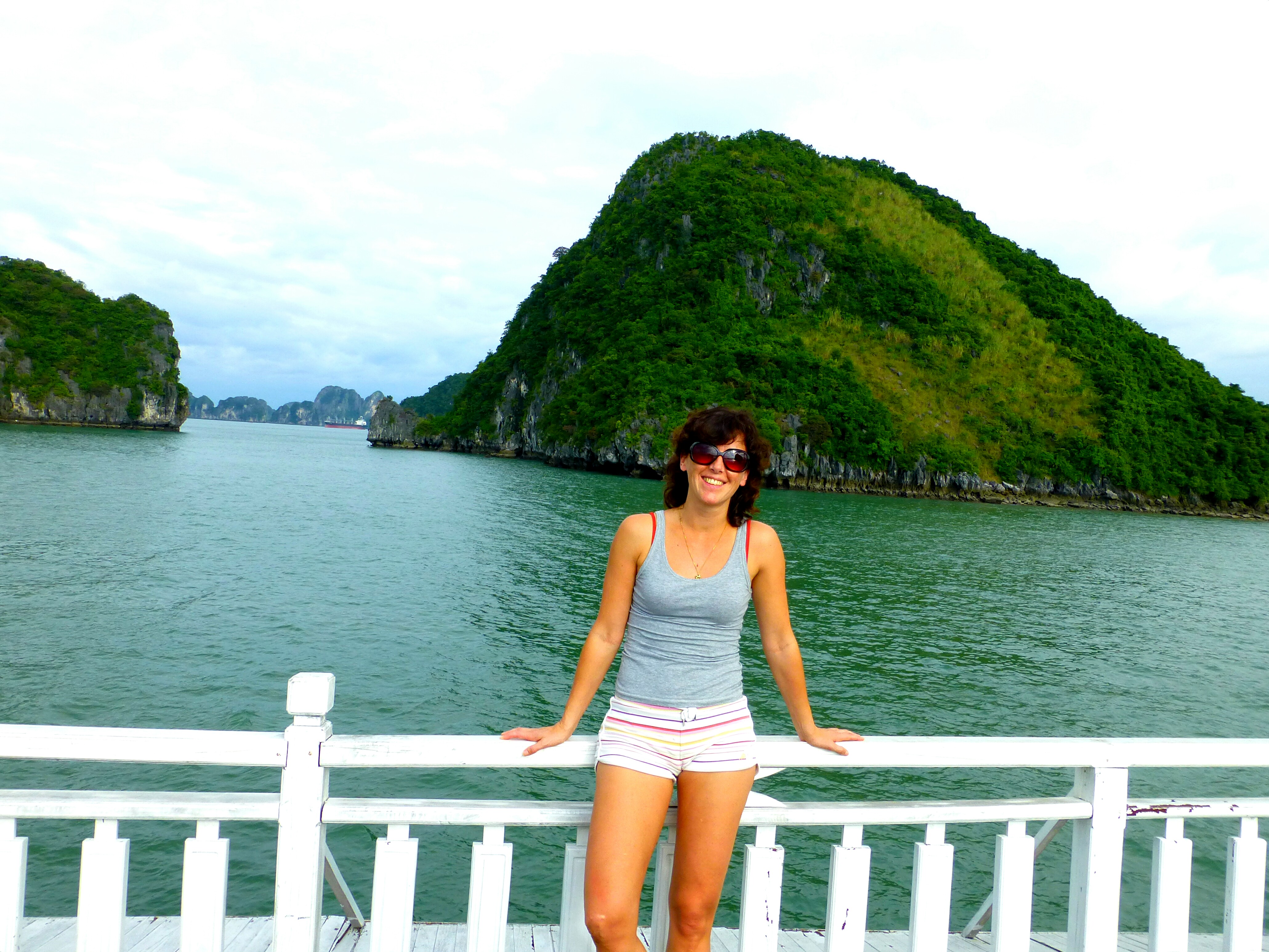 Halong Bay, Vietnam 2012
Hi!
I am Jacomijn, I founded Safe and Healthy Travel 
In 2015 I decided to share my experiences as a solo traveller. It was a big step to start travelling around the globe just by myself in 2012, but it has enriched my life beyond expectations. Although I also travel with friends & family, solo travelling has my preference. It allows me to step out of my comfort zone and really connect in depth with my host country and people.
Because I also work as a full time police officer in the Netherlands, I have in depth knowledge of public and private safety issues. During my travels I have encountered many challenging situations. On my website and social media accounts you will not only find great, lively and sometimes funny reports and blogs of my solo travels but also many examples on how to avoid unsafe situations and how to act if you are unexpectedly confronted with one. 
I think a healthy life style is key to enjoy a busy travelling schedule and work-life balance. I practice yoga everywhere, it helps me to stay focussed and connects me to my environment and my body. In my travel blogs you'll see me enjoying yoga in many stunning locations. 
You can connect with me on Facebook, Twitter and Instagram, or just send me an e-mail on safeandhealthytravel@gmail.com.
Looking forward hearing from you! 
Sunshine greetings! 
Check Facebook, Twitter, Instagram, Pinterest, YouTube.
Or are you looking for my Dutch Twitter account?
Working together?
Here are my digits.