Safe Travel in Kashmir? India
|
I was invited to come to the province of Kashmir I didn't thought to check the Safe Travel advice given by the gouvernment. A travel agent, Latif, who I had met earlier this year in Delhi invited me in his house to celebrate a
Muslim festival
. Ofcourse I will, I don't turn down invitations like that!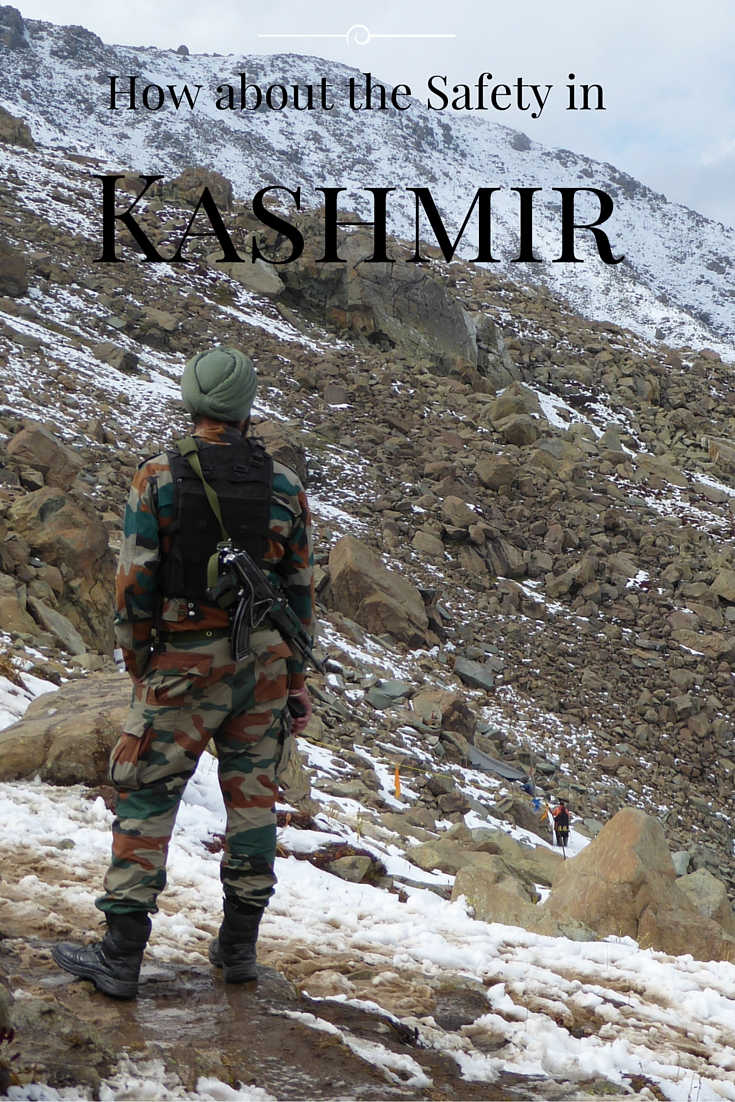 I didn't travel alone this time and my father had checked it, he told me when we were already in Srinagar. That was the city we would stay the first 5 days of our travel. He told me that the site of the Dutch gouvernment stated that they adviced only to go for business to the province of Kashmir. So don't go for leisure..and here we were 🙂 Well…it didn't state that it wasn't safe at all…
Wil je deze post in het Nederlands lezen, klik dan hier
I had noticed that it wasn't peaceful. I didn't got the feeling that things were bad but seeing that much police and army posts was a strange site. Instead of making things more safe it makes you feel like there is something wrong. It started at the airport where we entered several checkpoinst. There were a couple of bag checkpoints and some with your passport..and ticket.. There were a lot.
Outside we saw a soldier standing at every 50 metres. After a couple of km's this started to get less ut still. On every streetcorner I saw a post of the army or the police. They were situated behind sandbags and I saw armoured vehicles standing everywhere.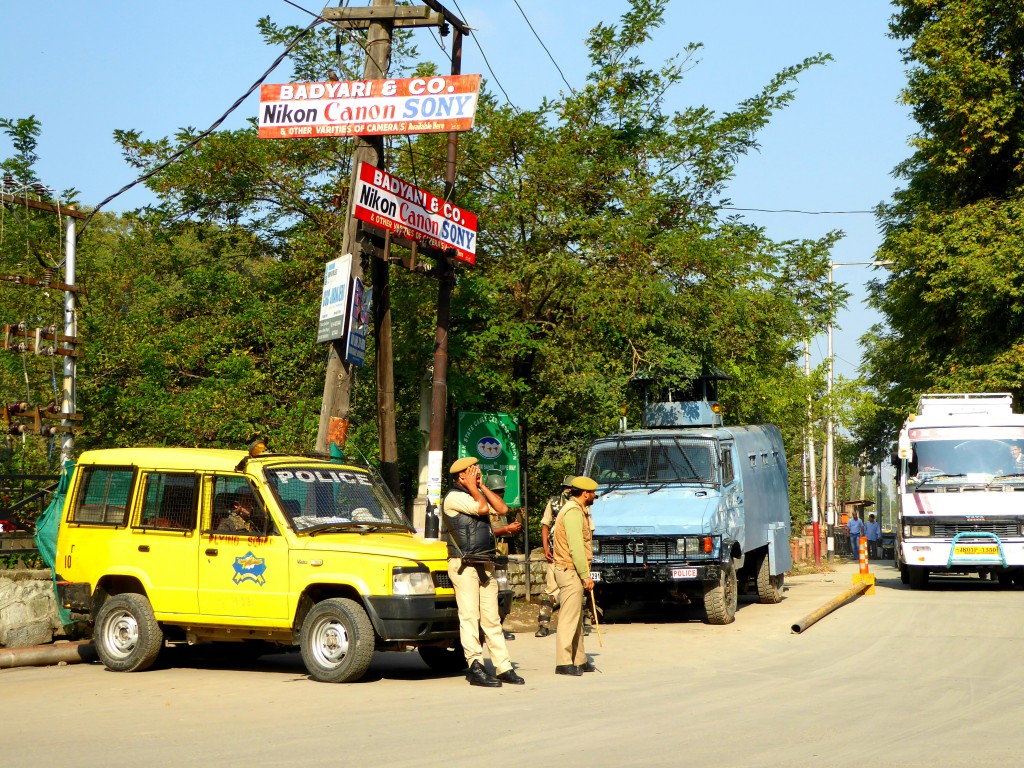 Safe Travel – Kashmir
The cousin of Latif was eager to tell us about the situation. Eager? Yes, he was kind of irritated by the whole situation and was happy to tell all about it. They were occupied by India. They were independent but Pakistan had occupied them for a while and now, after the last war/turmoil it was India that dominated the country.  This situation was already going on for years but they wouldn't give up. They didn't want to be part of India. Pakistan and India only wanted Kashmir for their richness in recourses, they didn't care for their people. During those fights a lot of people had died but he told me that India or Pakistan didn't care for that. They don't take care of the people, they just want the land. India did invests in the province but not in the people but in the industry. So to just get better of it, get the minerals and virtility and not to make the province better.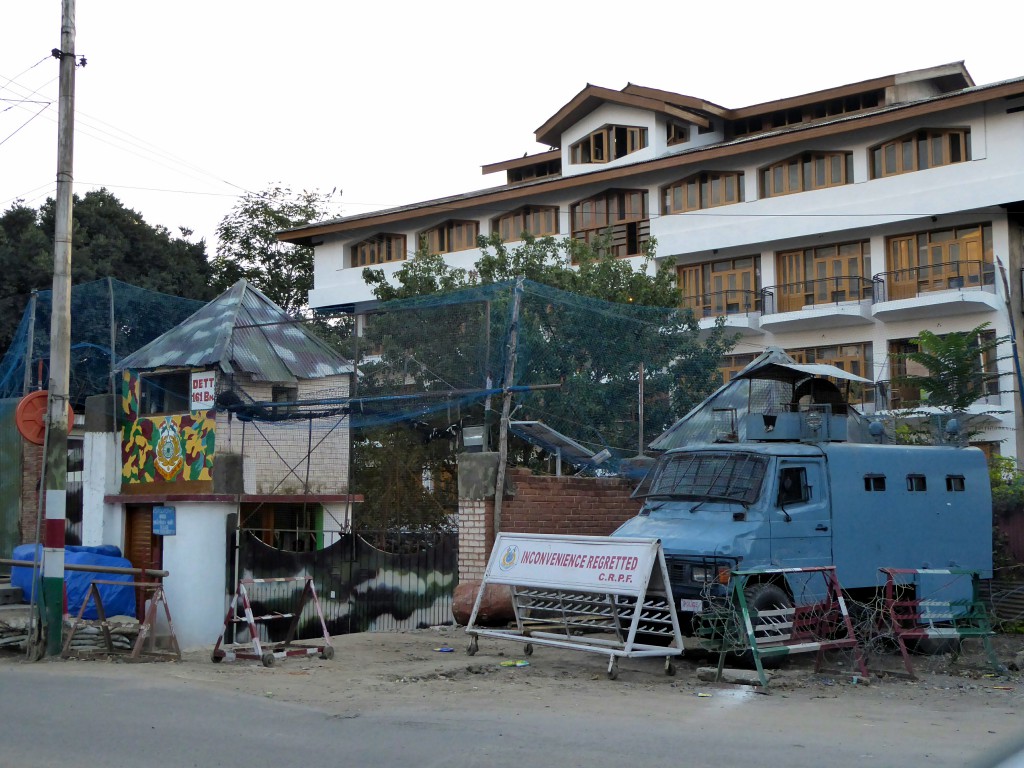 Militairy Checkpoint – Safe Travel – Kashmir
In the days to follow we didn't have any discomfort of this situation. We saw all the checkpoints of police and army and all the secured sections where army / police live themselves. They are behind barb wire to protect themselves from the local community. The community that doesn't want them there. I didn't see any activity between the locals and the police or army. This from both sides.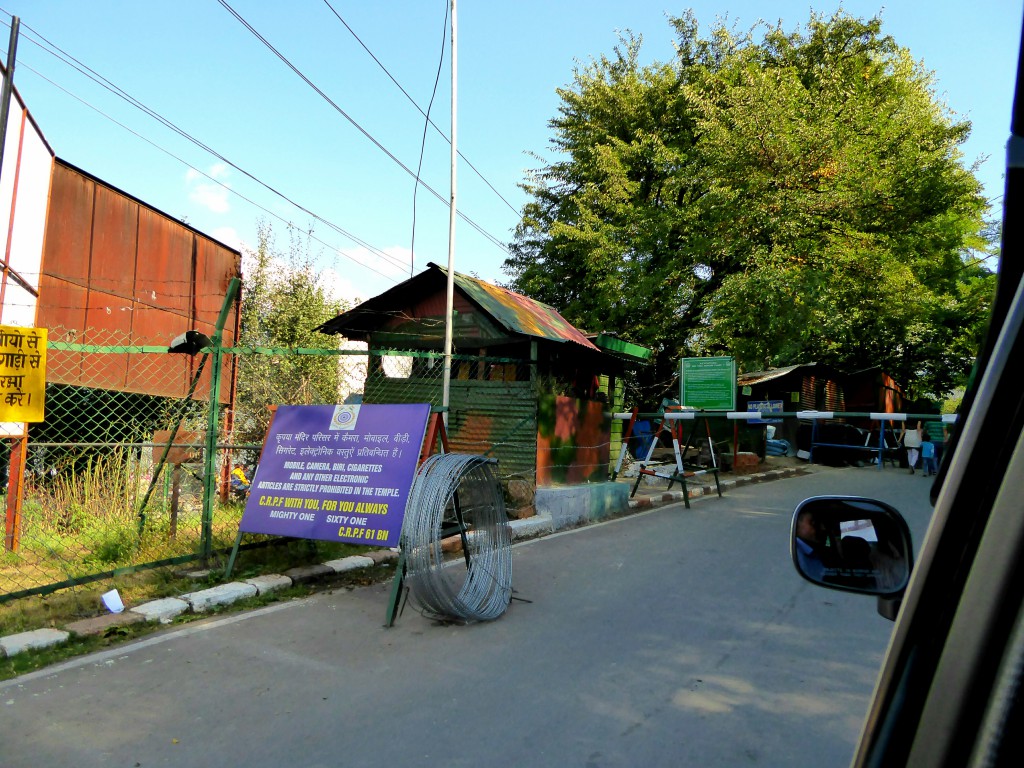 Checkpoint to go up to Shankaracharya
When we wanted to visit the temple Shankaracharya on top of a hill in Srinagar we couldn't make any pictures. There were specific points along the road, going up, where you could make a picture but when we had a totall view over the city we couldn't make a picture anymore. You had view over an army airport and a army camp. They didn't want these photos online because of attacks that might get easier because of this info. Just to go on this hill we entered several checkpoints and were checked several times by showing my passport and what I had in my bag. When we almost entered the top I had to show the army lady that I didn't had my camera and telephone with me to make sure I couldn't make any pictures.
 Despite all these checkpoints I LOVED KASHMIR!
Facts on Kashmir and Jammu
When India got its independent state from the UK in 1947 they decided that where the most citizins were Hindoe it became India and where the most people are Muslim it became Pakistan. The provinces Kashmir and Jammu were governed by the Maharadja Hari Singh and he wanted to stay independent as long as possible to get a good offer out of India. But in 1947 Pakistan entered these provinces and the struggle started. The Maharadja asked India for assistence and he signed a treaty by which Kashmir and Jammu were placed under Indian law. In the coming years there are several wars/fights. The last started in 1999 and since 2002 there is a totall ceasefire. But it is a deadlock. There is no peace. Pakistan, India or the population of Kashmir and Jammu…nobody is happy with this situation.
Is it safe to travel here?
I did fell safe and didn't fell any discomfort during my 5 days there. I didn't got into the situation and behaved myself as a tourist, which I was. I was modest during the many controlls and checkpoints and let them check my bag, had my passport ready all of the time and didn't do or say things that could be interpreted as wrong or as offensive.
I think traveling through this province is no problem as long as you keep a low profile. There can be any turmoil, that is true. If you feel something like that outside or somewhere go back to your hotel. Go away, don't be curious and hang around. If it gets unpredictable and you don't trust it anymore go away. Get a plane to Delhi and go. Most tourist I saw in Kashmir were Indian but this doesn't say anything about traveling there. In the whole of India this is the case unless your at the Taj Mahal or other big touristic areas.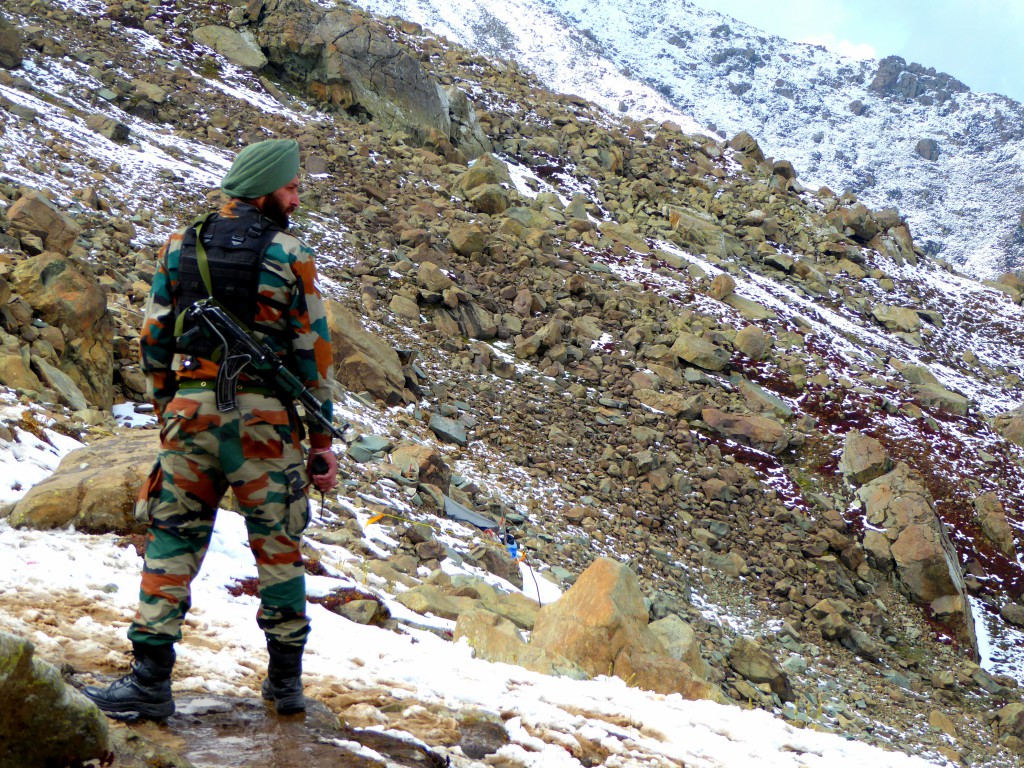 I am planning on going back there in the future. I want to go on a hike of several days in the area near Thajiwas Glacier. The nature and mountains are wonderful! I heard a lot of great stories about those hikes so yes, I definitely will go back to Kashmir!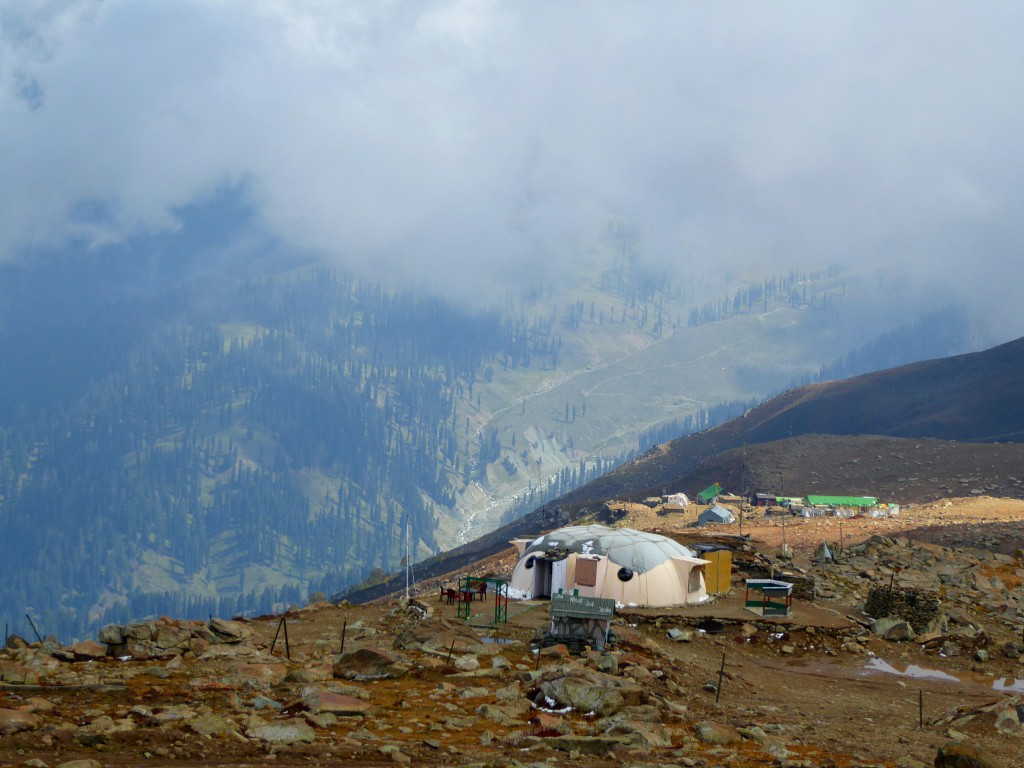 Read also Safe Travel in India for Woman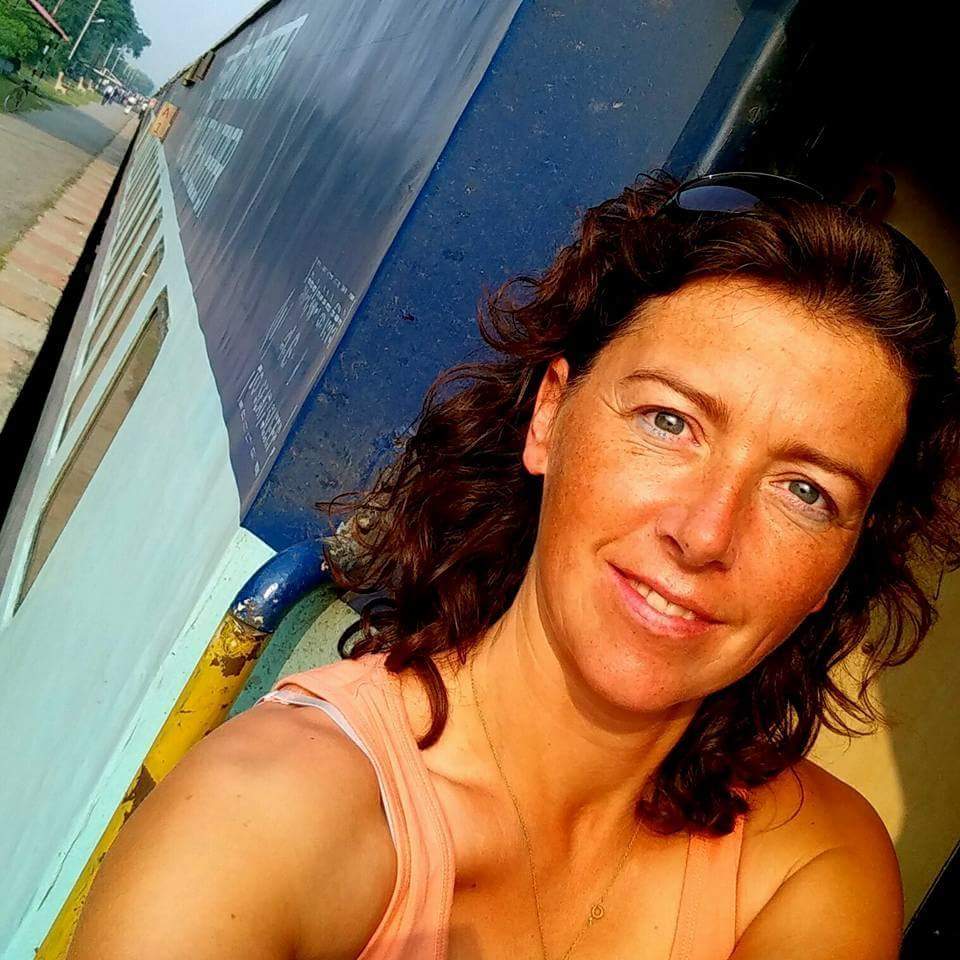 Jacomijn is a police officer from The Netherlands who loves to show you how to travel the world Safe, Healthy and Active!! Safe and Healthy Travel is a MUST!