South Asia trip, starting in Myanmar (Burma)
|
Plans for my South Asia trip!!
First country Myanmar (Burma)
Next year (2014) I'll be traveling, or backpacking however you want to call it, for three months in South Asia. Again? Yes again. Last time I went to Vietnam, Laos and Cambodia but I'm still very curious to the rest of South Asia.
I planned the start of the trip in Myanmar.
Because you have to fly in and out of the country its the easiest way to start there.
I wanted to go to Bangladesh and Nepal and then to India. But the plane-ticket I had to buy was three times more expensive then one to Bangkok….so I'll be flying out of Myanmar to Thailand, Bangkok. That was not a difficult decision to make 🙂
In Myanmar I want to visit a couple of places. You can only stay in Myanmar for four weeks so there is not seas of time to stay in one place.
The trip starts and ends in Yangoon, there is the Schwedagon pagode which you have to visit when you're in Yangoon.
I think I'll take The Circular Train , it'll only cost $1 and the journey round the city will take three hours. The scenery changes from urban to rural fairly quickly and villages with ponds, kids, and cows passing by. So that is a good way to get the feeling of the city and plan the rest of the days there.
I also want to go to Mandalay, it is 580 km from Yangon. I don't know if I go with a bus or the train or even a plane. I'll see what the bookingsagents and other travelers/backpackers will tell me over there.
There you must visit the Mandalay Hill and also a the Fort of Mandalay.
In the neigbourhood of Mandalay is the former capital city of Myanmar, Amarapura. In this city they have the longest teak footbrigde, it is 1.2 km long, U Bein Brigde. I think I will go there too!
After that I want to go to Inle Lake that is 330 km from Mandalay. Local fishermen are known for practicing a distinctive rowing style which involves standing at the stern on one leg and wrapping the other leg around the oar. The leg rowing style is only practiced by the men. I really want to see that!!
And ofcourse Bagan. That was the reason I have chosen to go to Myanmar. It is an ancient city located in the Mandalay Region. When I see the pictures I so want to be there!! Want to see it. Want to bike around the area, want to wake up in a guesthouse in that area and see the sunrise and after a day of biking thereI want to see the sunset!! Must be enchanting!! Going to make some of my best pictures I can imagine..
I think that my stay will come to an end after this. I need to fly to Bangkok from Yangoon and then travel down to Malaysia. Within four weeks I want to be in Malaysia so I'll have two months left for Malaysia, part of Indonesia and the Phillipines. And I want to visit Singapore ofcourse 🙂
Pictures not my own but found on the internet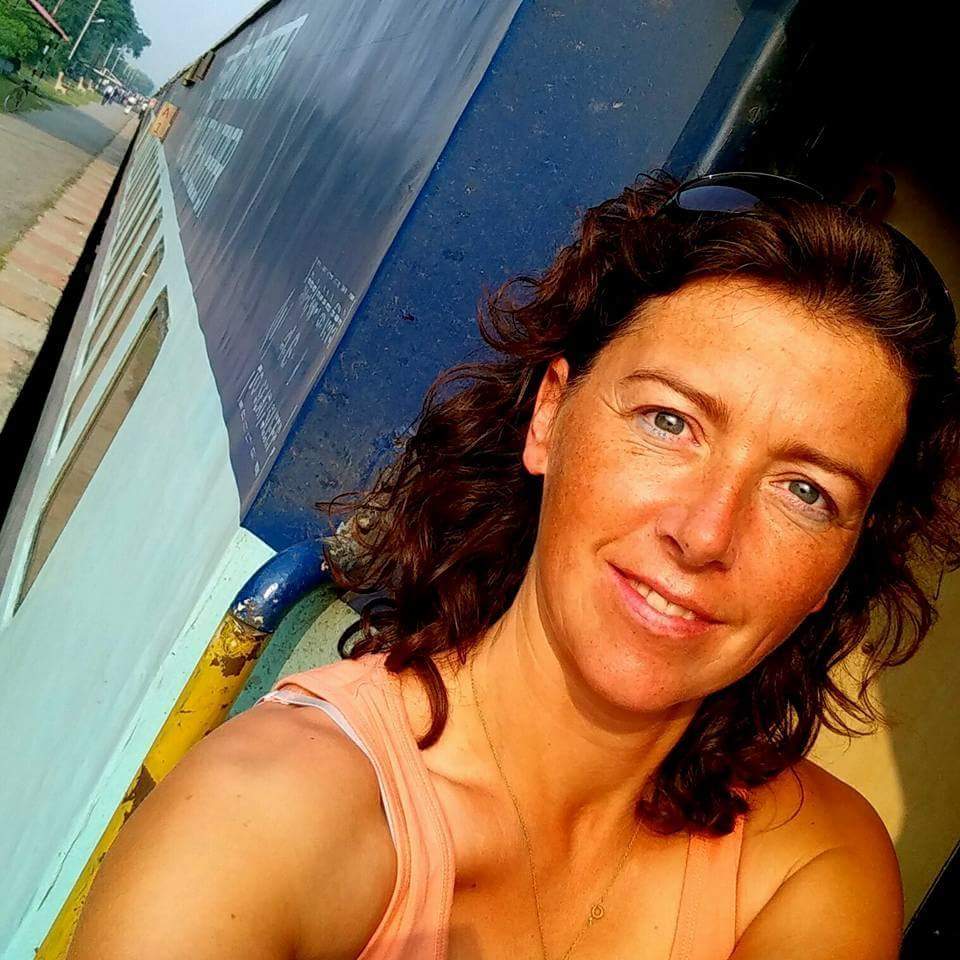 Jacomijn is a police officer from The Netherlands who loves to show you how to travel the world Safe, Healthy and Active!! Safe and Healthy Travel is a MUST!