Tanah Lot, Bali – Indonesia
|
I visited Tanah Lot in january 2012 when I visited Bali and Java. It was just a short visit at the end of the afternoon when I visited Kuta beach, I stayed in Sanur.  I stayed a cheap but really nice guesthouse in Sanur. Sanur is a very nice and relaxed village. Not as busy as Kuta at least but still lots of restaurants and tourists shops.
Tanah Lot is a rock formation off the Indonesian island of Bali. It is home of a pilgrimage temple, the Pura Tanah Lot (literally "Tanah Lot temple"), and a popular tourist destination.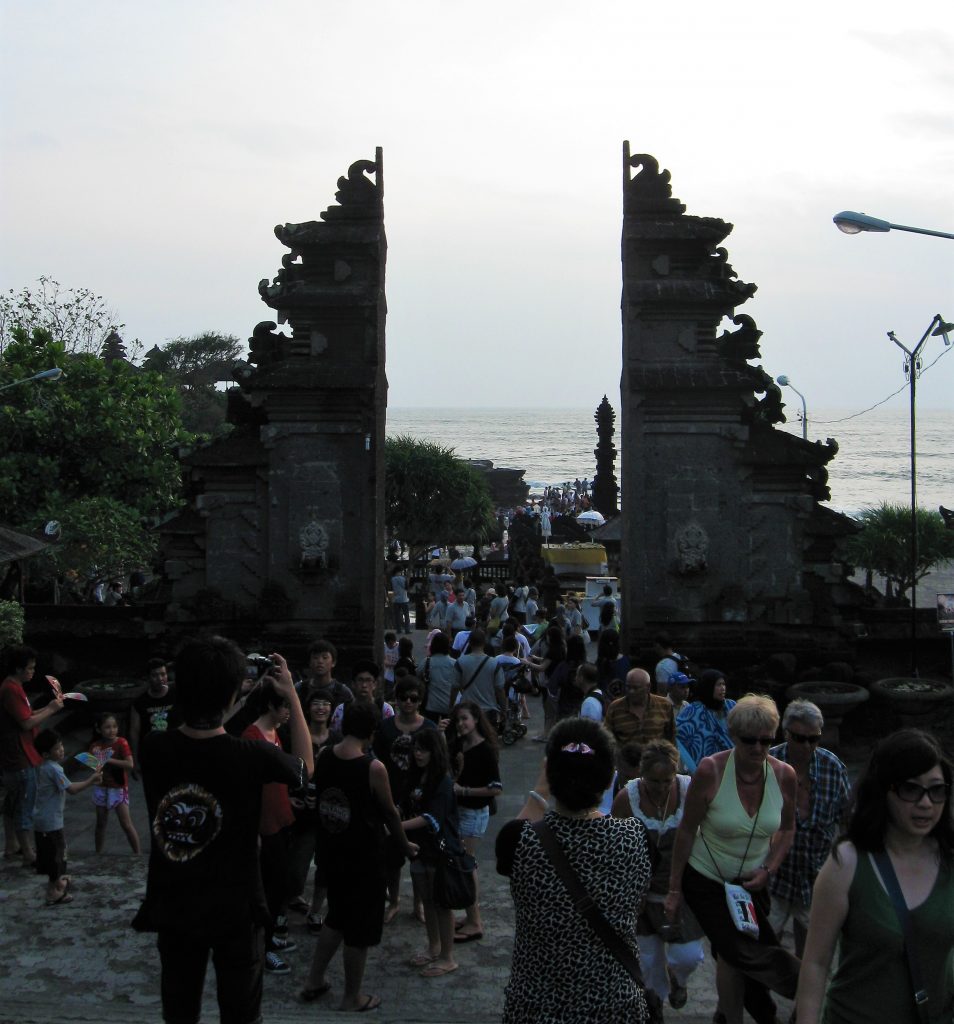 The Entrance to the Temple Tanah Lot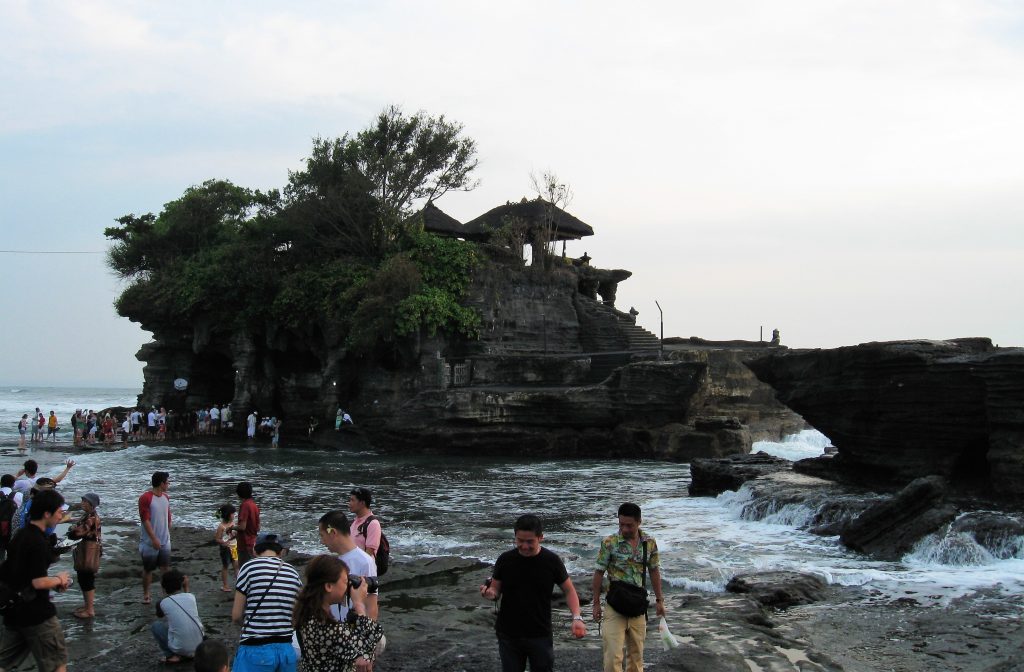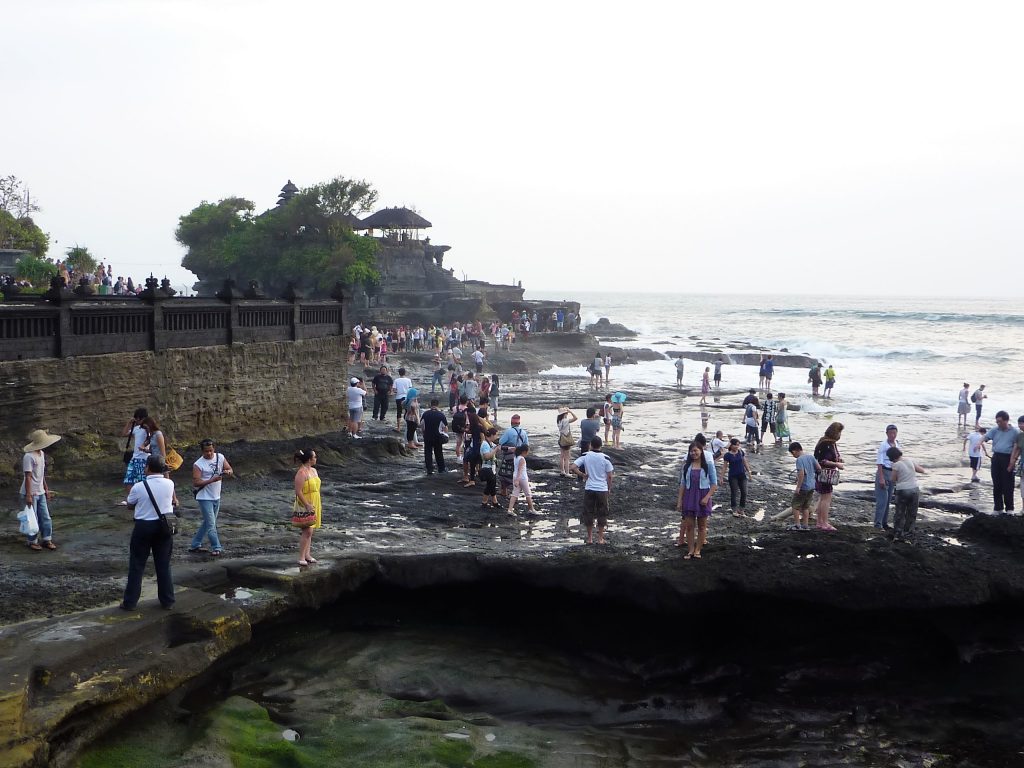 First view you get on Tanah Lot
The Tanah Lot temple was built and has been a part of
Balinese mythology
for centuries. The temple is one of
seven sea temples
around the Balinese coast. Each of the sea temples were established within eyesight of the next to form a chain along the south-western coast. However, the temple had significant Hindu influence.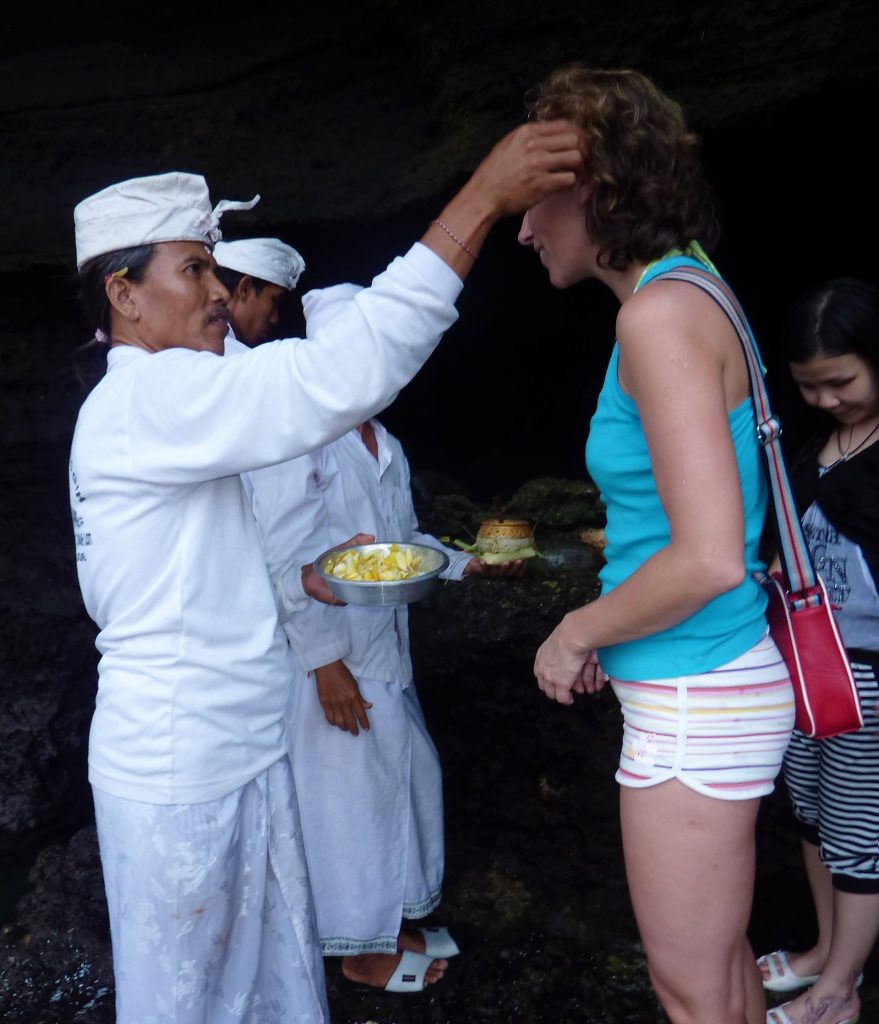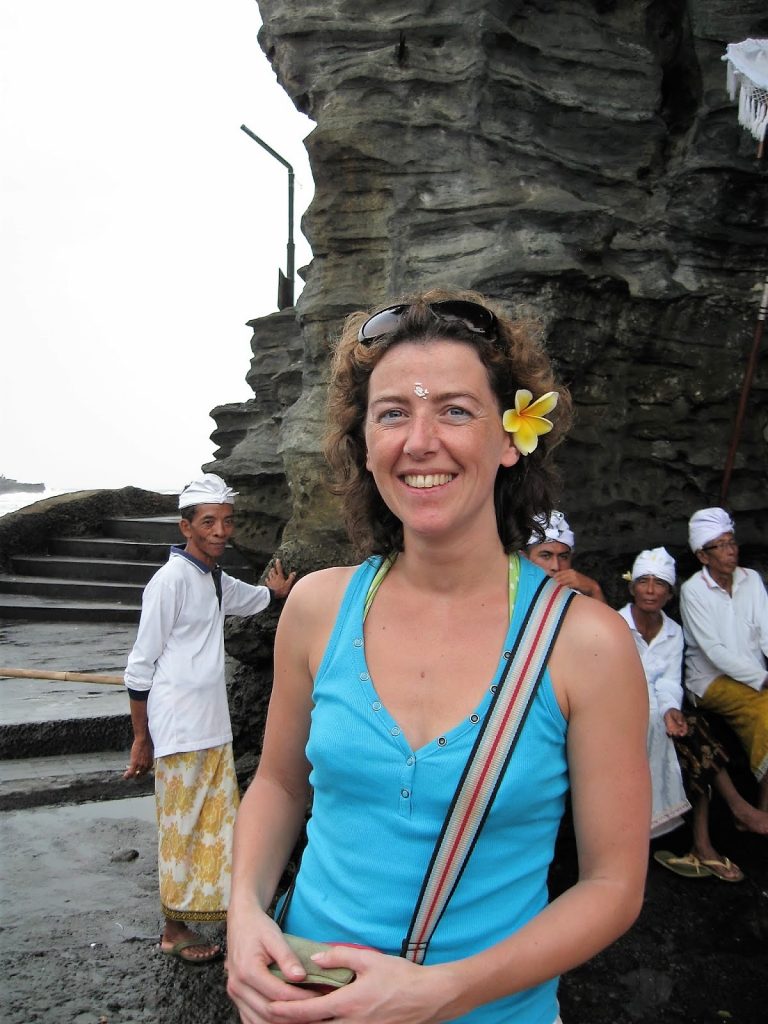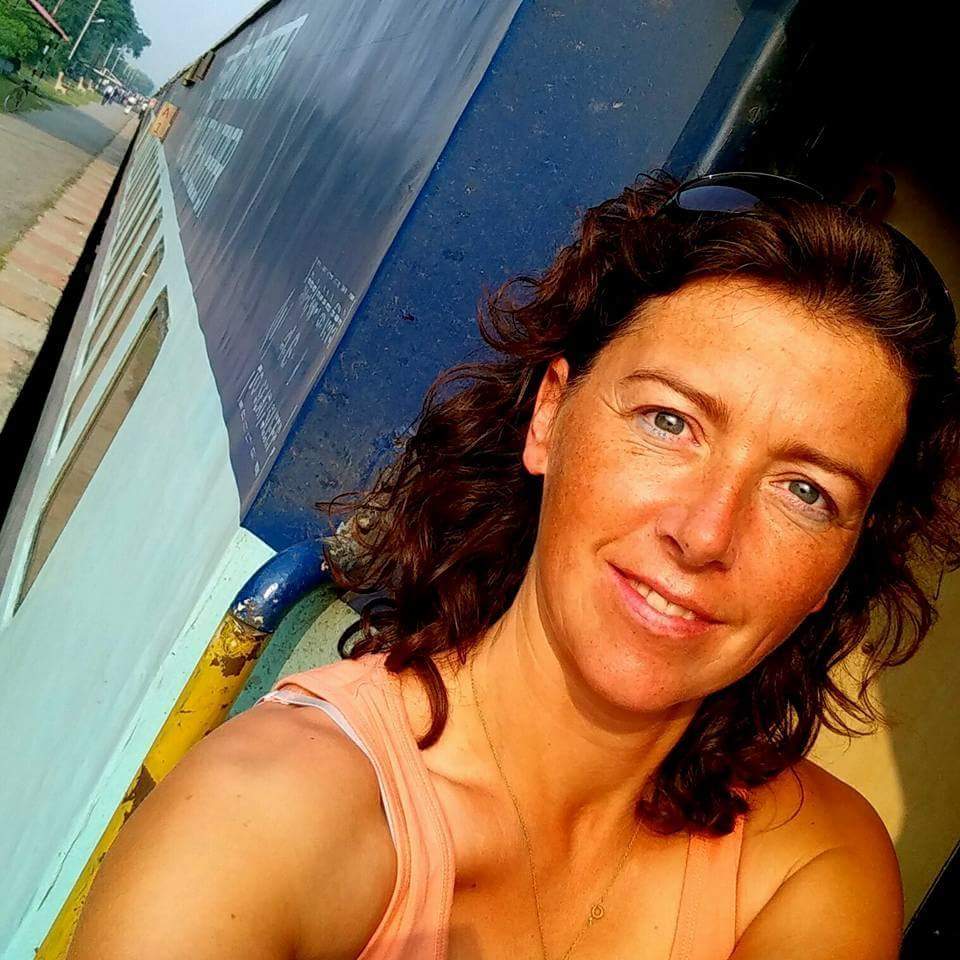 Jacomijn is a police officer from The Netherlands who loves to show you how to travel the world Safe, Healthy and Active!! Safe and Healthy Travel is a MUST!