The Second Part of my South Asia trip
|
I will enter Malaysia after traveling for about a month. 2,5 or 3 weeks Myanmar and 1 week Thailand.
I think I'll be beaching along the shore in thailand so | skip Langkawi and will go tothe island of Penang  to visit Georgetown.
Penang is also well known for being the "food paradise" of Malaysia. That's very appealing to me!!!
Penang is a mecca for foodies; the mixture of Indian, Chinese and Malay cuisine is a delight,  so I really needs to go there!! It's also the home of the indigenous fusion of Baba Nonya food, Eurasian dishes from the times of Portuguese imperial control.  I can see myself sitting there and eating all these goods!!! Penang's unique history and mingling of cultures make it a constantly surprising and intriguing destination. Penang
is also a paradise of ex-colonial architecture. 
The island is called Penang but I also read that the town Georgetown is known as Penang, it became interchangeable. Georgetown is the largest city on the island, one of the biggest in Malaysia (with 600,000 inhabitants!) and is also where you arrive straight off the ferry from the mainland port of Butterworth. So I'll be there when I go to this island. 
I will also go visit Titi Kerawang and its famous waterfalls. The waterfalls are a great sight and the view of the Indian Ocean from Titi Kerawang is should be stunning. There's also a freshwater pool filled from the waterfall, a refreshing swimming spot.
On the way  to Kuala Lumpur I see the city Ipoh. Should  be worth a visit also.  It is one of the midsized cities, full of colonial architecture, tropical mansions and green parcs.  The city has a feeling of Old Asia they write. Maybe stay there for 1 or 2 days..
After that I will go to Kuala Lumpur or straight to Taman Negara.
Kuala Lumpur
is the multicultural city of Malaysia. It is a fascinating capital and just 150 years old.  It's a remarkable melting pot of cultures, religions, architecture and civilisations. I need to visit the Patronas Towers ofcourse at KL city center. And I read about the China town and  visiting that on foot. I like to walk in the city, just wander in the streets. You will get the feeling of the city the best. I've read about the China town over there, and an Indian part of the town.
Taman
Negara, this is something I need to do ofcourse. There are tons of great treks to do in the park. They tell on the internet to check the park rangers and they can advise me on the best trek to suit me. There are many great waterfalls to visit and the steep Bukit Warisan trek has astounding sunrise and sunset views of the rainforest.
I will get some great pictures and ofcourse memories here. I have never been longer than a short trip in the jungle so I want to be here for a couple of days…Hope  to see some animals!!
Maybe 4 days?
After this I will get an  airplane to The Philippines from Kuala Lumpur.  I think I'm traveling for 12/14 days in Malaysia. With the month in Myanmar and Thailand I will be half through the time I have, my three months…
. I will have 1,5 month left for The Philippines and back to Malaysia,  Sinpapore and Indonesia..
Sources: www.southeastasiabackpacker.com, Lonely Planet and the pictures from Google.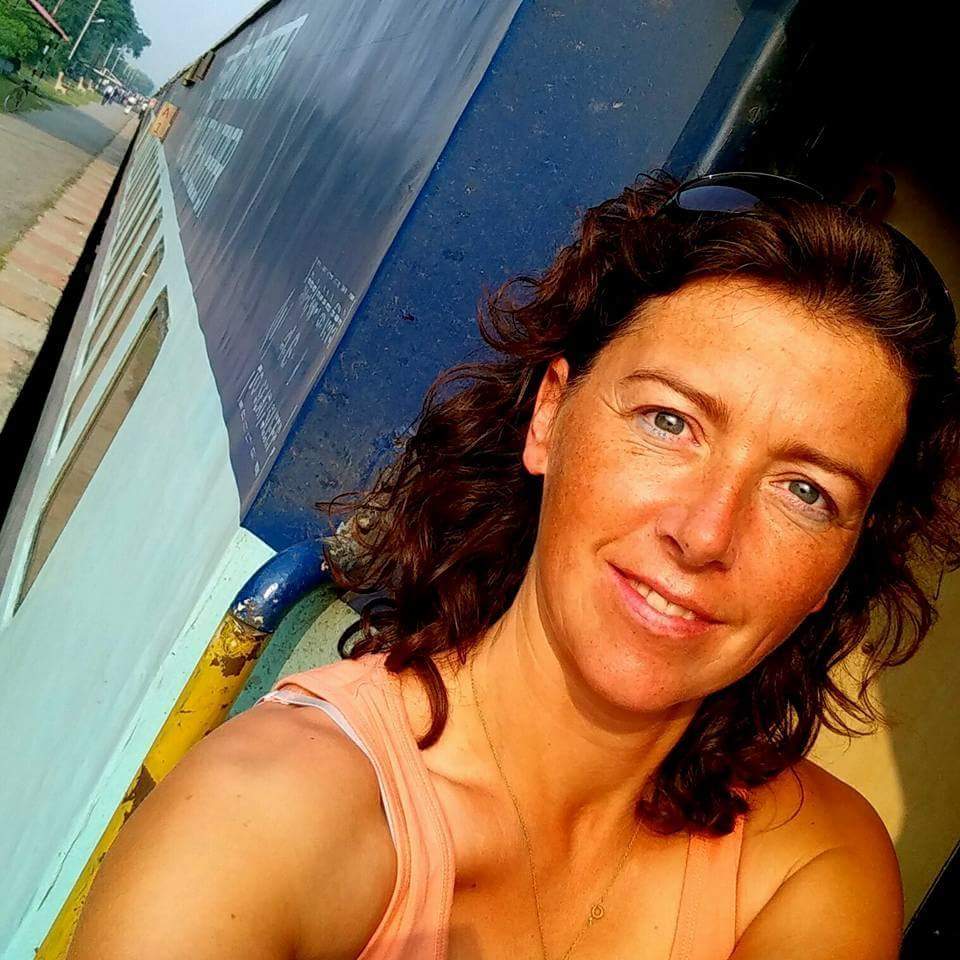 Jacomijn is a police officer from The Netherlands who loves to show you how to travel the world Safe, Healthy and Active!! Safe and Healthy Travel is a MUST!