The third month of my solotrip – The Philippines – Manila, Cebu and Sumatra, Indonesia
|
Next year I'm going om my second solo trip.
So what will I do when my trip goes on after Myanmar, Thailand and Maleisie?
When I arrive in Kuala Lumpur I probably will be traveling for almost 2 months.
I'll have to choose what to do. Going to fly to Manila and spent 3,5 weeks in The Philippines or go to Indonesia, going to the islands Sumatra and Borneo and maybe Brunei.
What will I see and do when I go to The Philippines?
I saw this week on Twitter the tip to go to the tropical Islands of Cebu.That looked so pretty.
http://ow.ly/n6QcJ That is a group of tropical Islands, I really would love to go there!!
Island of Cebu
If I look on the map, I can see that is it better to fly there from Manila. I saw that a ticket is only 40euro, that is a return ticket so that would be great.
Of course I would love to be in such a place for a couple of nights.
Main
Island of the Philippines has much to offer too. The capital Manila should be worth a visit.
Intramuros, being the old city in Manila is really worth a visit.
Rice Terreace
I read that home to the Banaue Rice Terraces which is a UNESCO World Heritage site and also called as the 8th wonder of the world in fascination how the early Filipinos have constructed the terraces which look like a stairway to heaven.
I will probably do some other great trips when I'm there. 1 week on the big Island of the Philippines should be the least I need to put in my timeschedule.
I read about a tour of the Puerto Princesa Underground River — a UNESCO World Heritage Site and one of the "New 7 Wonders of Nature".
That is on the island of Palawan. Maybe I can fly there from Manila. From Manila to Puerto Princesa, should cost me about 40 euro.
If I go traveling at several Islands I think I'll be there for 2-3 weeks easily. Maybe better to fly from the one to another.
This all looks so great. Really relaxing and mostly beach and nature.
If I look at it like this I can do Manila and surroudings in a week, then fly to Cebu and stay there for a week. And Palawan in between for a couple of days. That'll be 2,5 weeks and I can fly back to Kuala Lumpur. If that is the case I can go to Sumatra and do some jungle trekking and visit a big city there. The deepest lake in the world, Toba lake is there to visit, with the island Samosir.
Jungle in Sumatra
I think that I really need to skip Borneo and Brunei. That is not going to work. I don't want to go somewhere and just be there for 1 day and don't see everything that I really would like to see. In my last trip, there is only one thing I would like to see where I didn't took time for. A trip I didn't plan because I didn't know how it all worked. That is Sapa, in the top of Vietnam. Later I heard of almost all the travelers I saw and spoke to that is was so worth a visit. I really learnd so much from that first trip. What to do, just do everything you like to do as far as possible. How to act, be kind to everybody you meet along the way because you learn so much from others and there experience. Be alert to your surroundings and be carefull with passport and money,rest is replaceable. I met an American girl who lost her entire backpack but was happy to get her small rugsack with most of her personall belongings in there. Well I say lost, it was stolen from her by another tourist at the hotel in the lobby while she was waiting for the bus… You'll never know when or who will do such a thing. That is why I will be alert but it will not control me. If it happens it does happens…. If you have the most important things on your body nothing can go wrong with the trip itself which is most important!!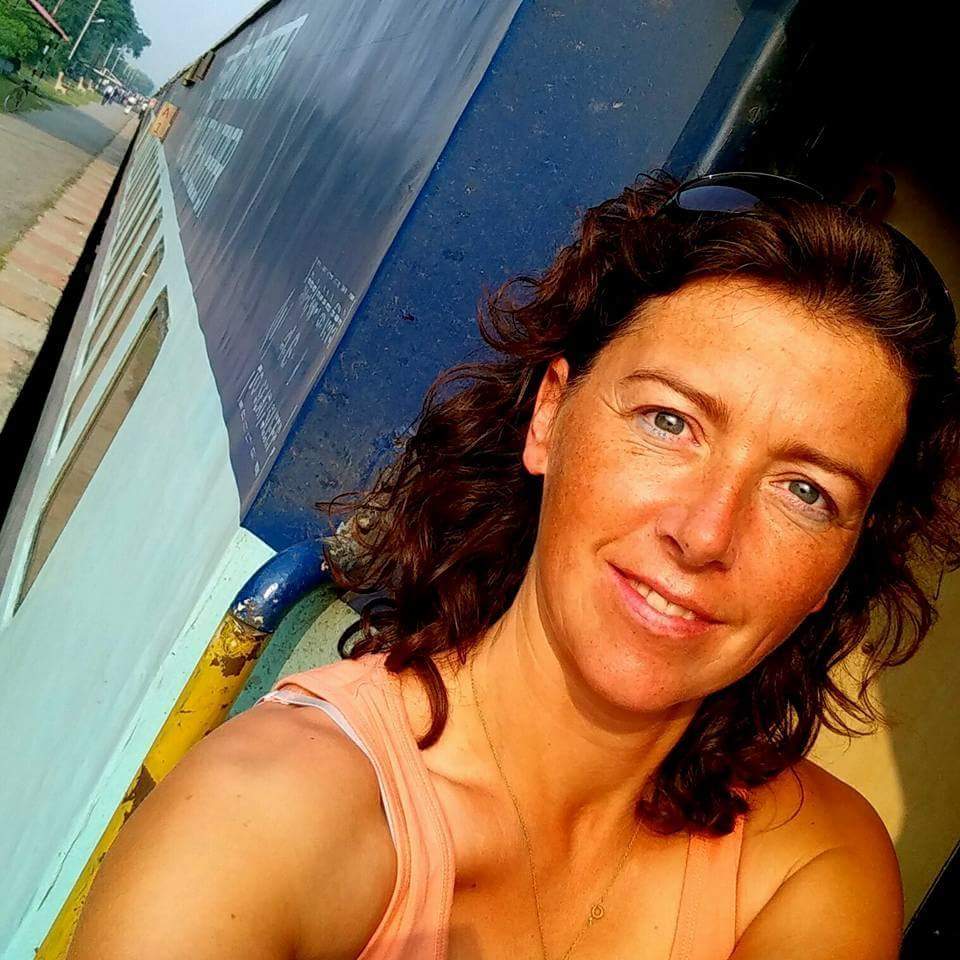 Jacomijn is a police officer from The Netherlands who loves to show you how to travel the world Safe, Healthy and Active!! Safe and Healthy Travel is a MUST!