Travelling has often been linked to adventure and pleasure. With lifestyles changing and more and more of us getting stuck in the rat race of money-making and living the sophisticated life, travelling has become one of the main ways to obtain sanity. But increasingly, travel is being linked to leisure and luxury, with itinerary being planned down to the minutes details. so while we have started going out a lot, we often forget that it is the journey itself which makes the destination worth the effort.
Almost all of us who travel in the true sense of the meaning, experience an emotion akin to awe for the encounters we have on the journey. We transcend to a higher plane than our normal lives. While there are innumerable service organizations to cater to tourism, we are interested in the stories of our travellers. What makes them to seek the remote lands, to move away from mundane routines, to pick up the bag and what changes occur in their inner selves (and outer as well).
Travel Chronicles is just what the name says – a collection of stories from travellers who are willing to share their travel stories.
This text was taken of their website as their introduction.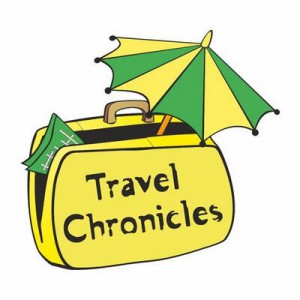 You can read in almost every edition a story I wrote!
I'm very proud of that too….I must add 🙂