The Fairy Stream and Sand Dunes at Mui Ne, Vietnam
|
A trip they offer in Mui Ne is to go to the Fairy Stream and the Sand Dunes. I allready read some stories about the Sand Dunes so I really wanted to go there. I saw an agency at the main street that offered a trip to both sights in an afternoon. I was at the agency with an American girl called Babette, I met her in the bus from Ho Chi Minh City to Mui Ne and we booked that trip for the next afternoon.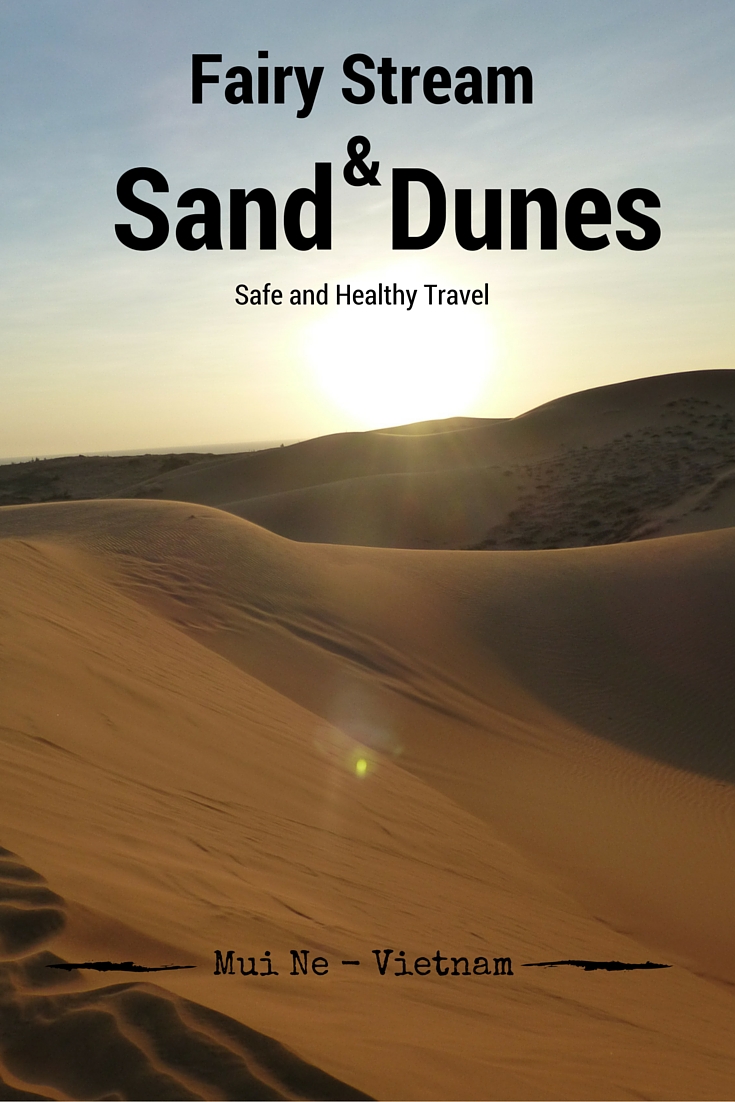 Fairy Stream and Sand Dunes, Mui Ne

The next morning I spent at the swimmingpool, did love the pool at Tien Dat Hotel, Mui Ne. I just needed a more expensive hotel, 3 stars. First part of my trip, over a month, I was in guest houses and stayed at some locations for 5 to 10 dollar a night. But at some point I wanted some more luxury, it was a holiday and I wanted swimmingpools 🙂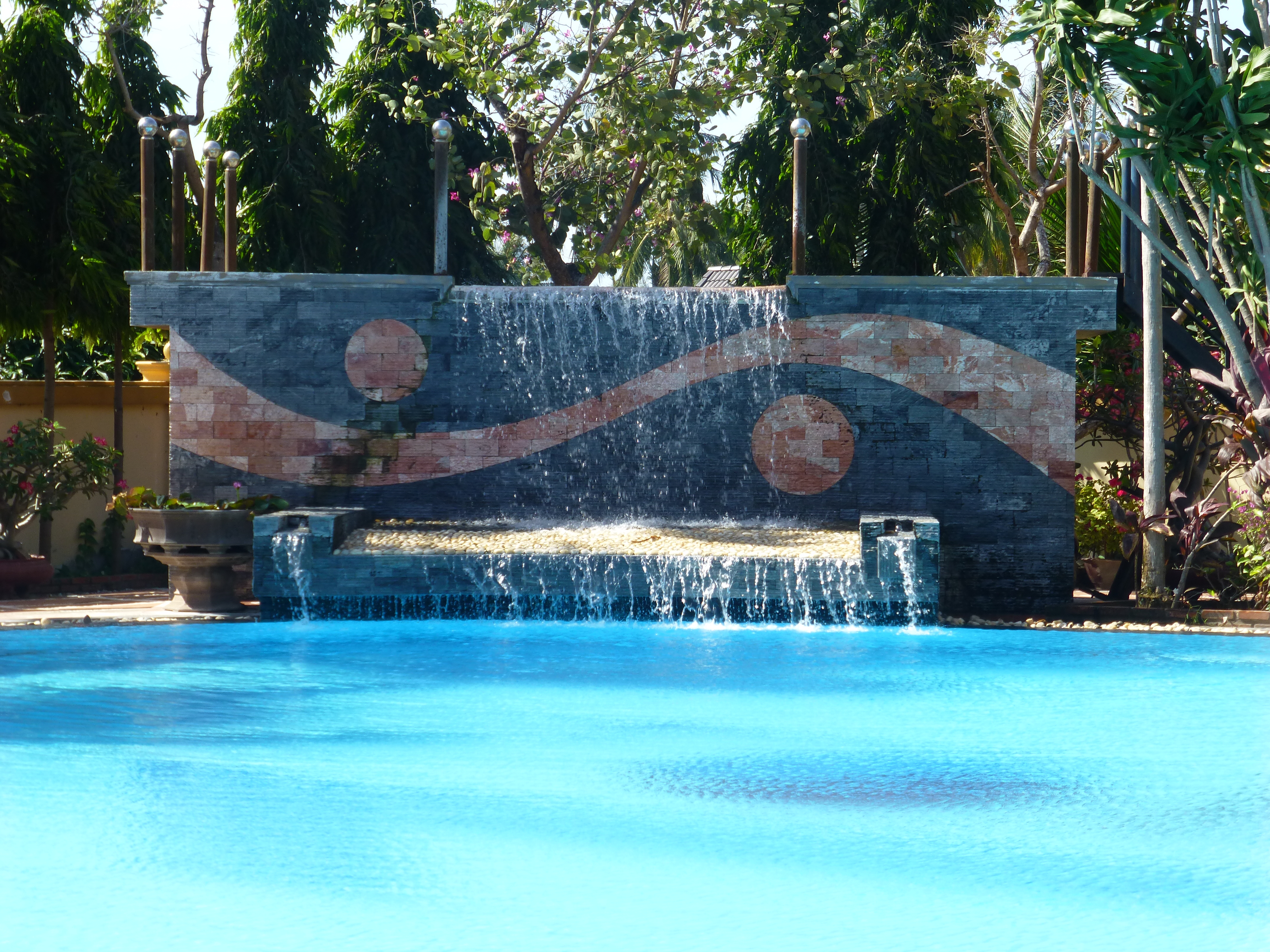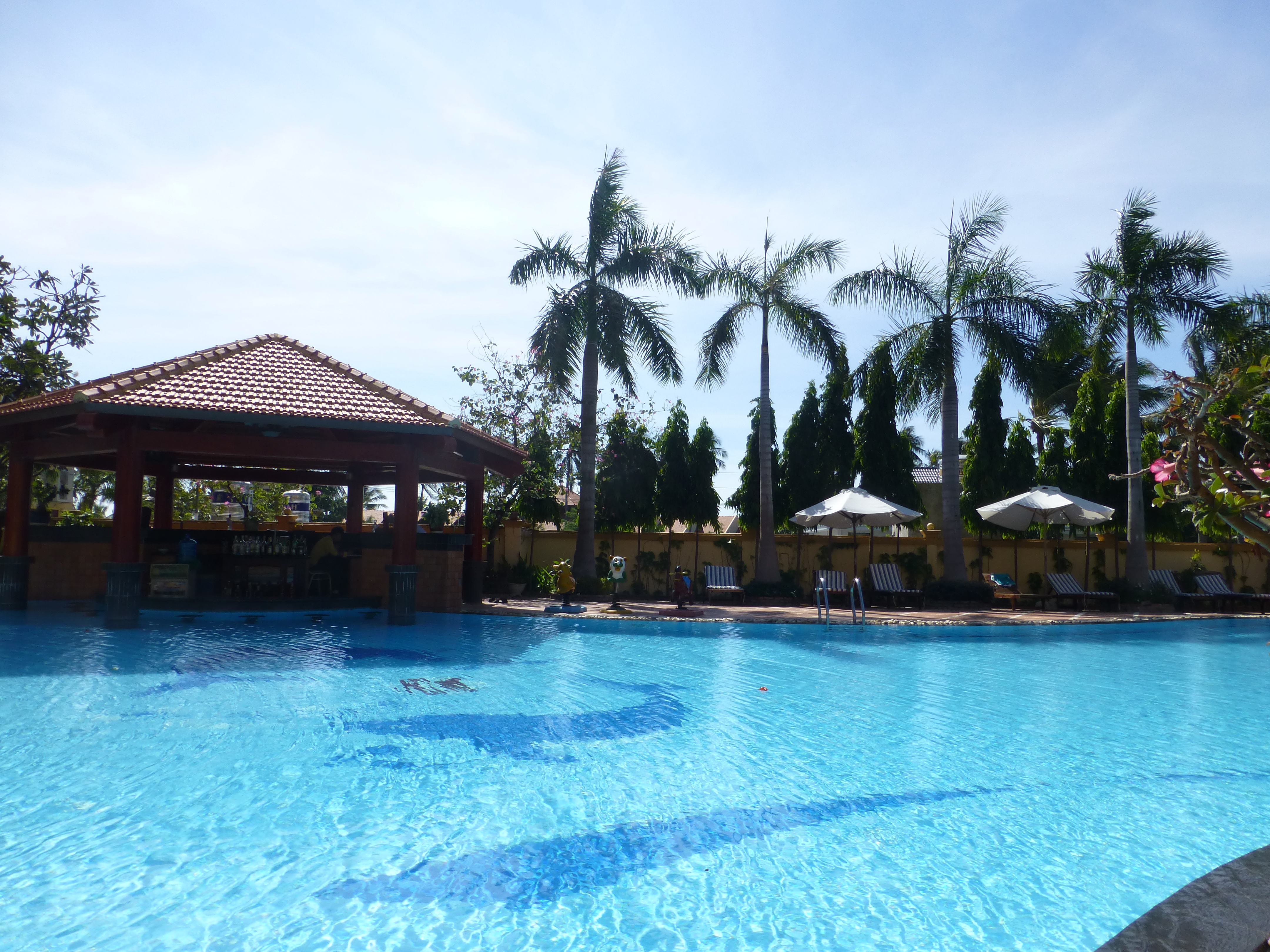 I really enjoyed this great pool and had a great salad at the hotel before going to the agency where we should be picked up. There I met Babette. Also a German guy and a guy from New Zealand who were going on this trip too. We were picked up by a man with a jeep and off we went.

Fairy Stream and Sand Dunes – Mui Ne
At some point he stopped and told us to walk in the direction he pointed. When I looked in that direction I saw a small street in between houses. He pointed again and we figured that there would be the fairy stream. We had to walk upstream and at the end we had to go back again. He would be waiting for us at the street. We saw a lot of men standing there, probably all drivers or guides waiting for tourists to come back.
I didn't get it because I just saw that street. But we just did what he told us. So after walking pass the houses and gardens of the people that lived there we saw at the end a stream.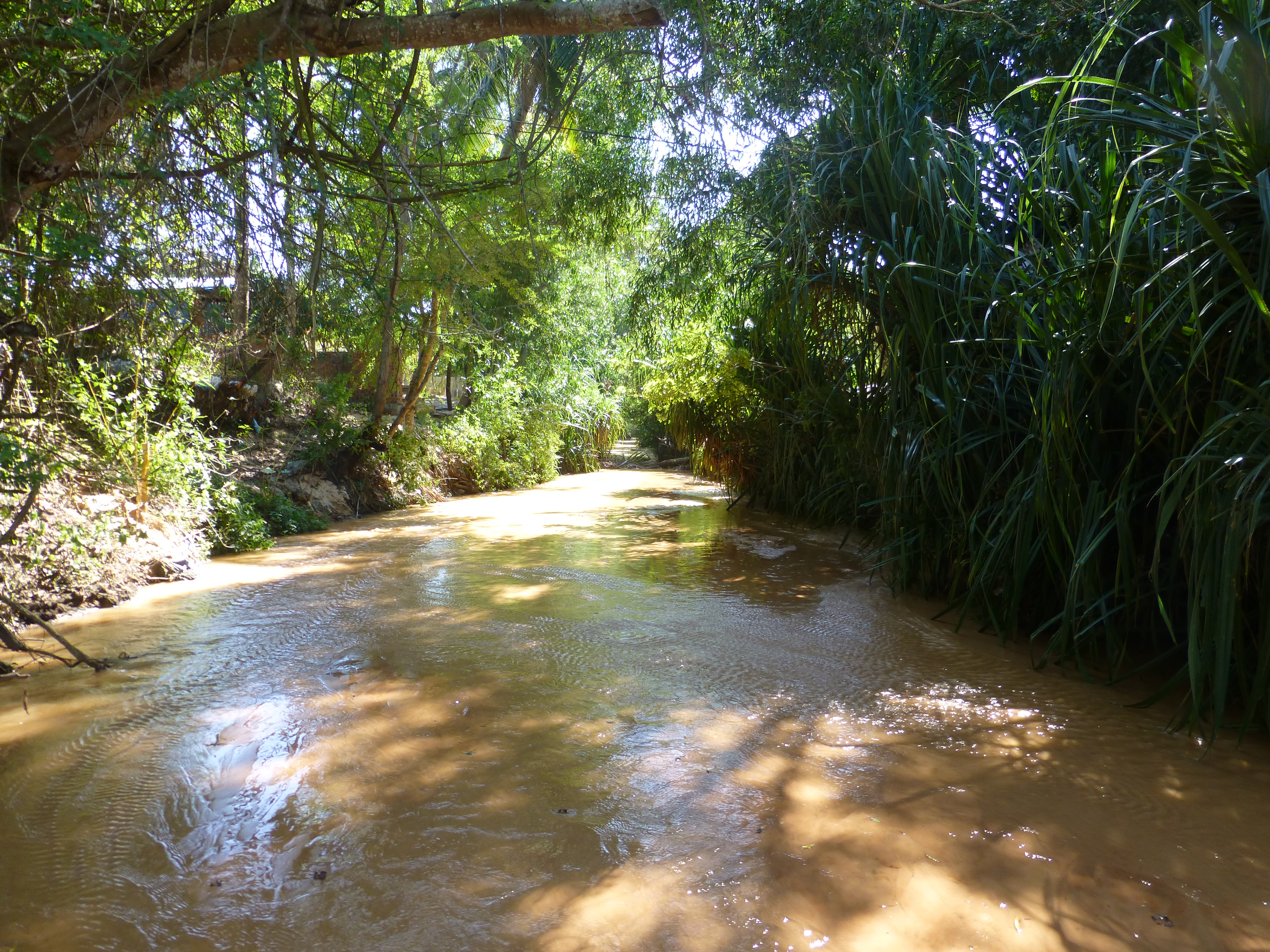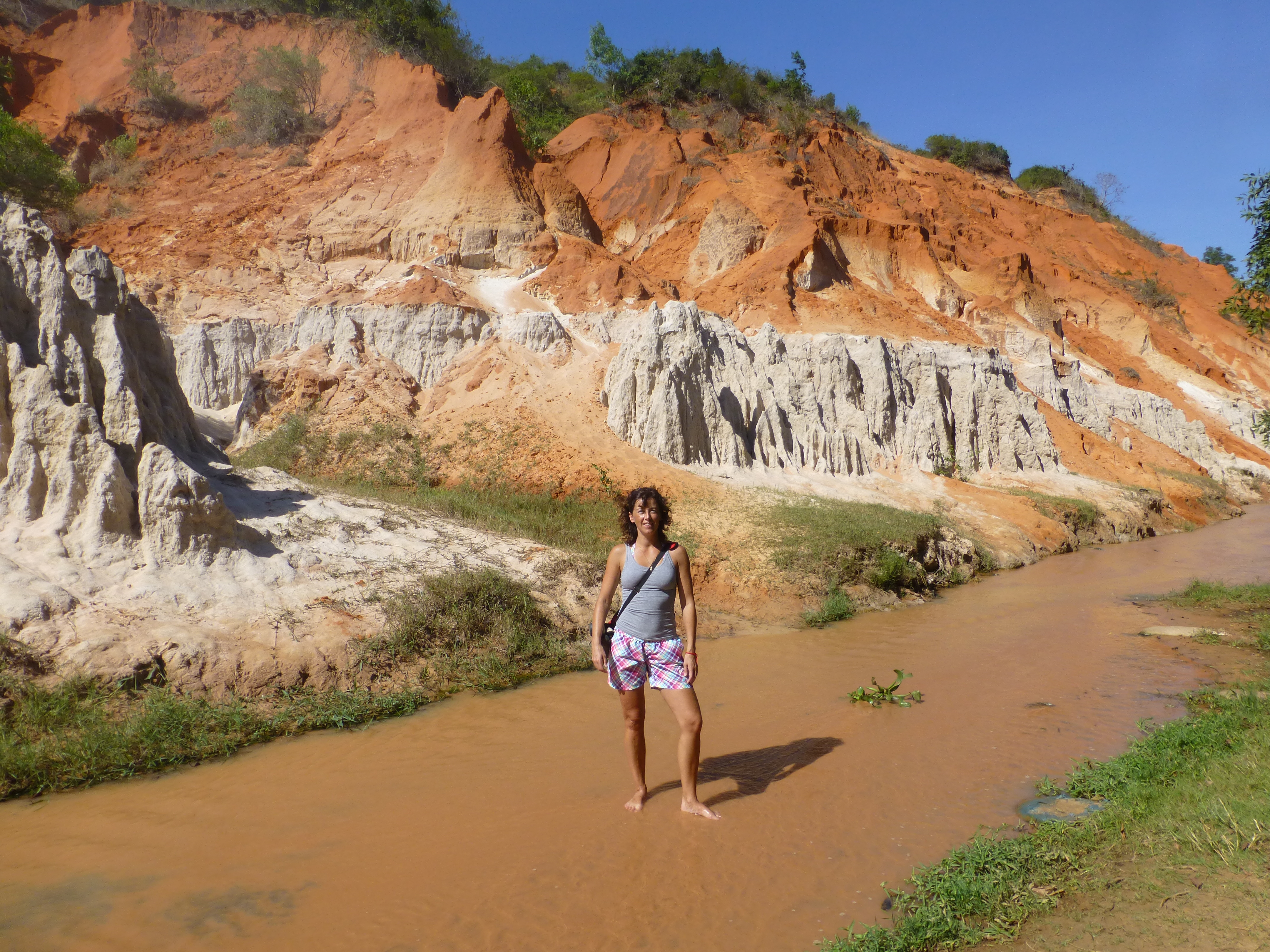 Soft sand between your toes – Fairy Stream, Mui Ne

We had to take of our shoes said some kids who were standing there to take good care of them 🙂  So we did and we walked upstream. Really strange and soft feeling. It was a river but is was like 1 centimetre deep. And how far we went, it didn't got any deeper.. Really strange, real fresh but not cold water, the sand was real soft. It felt real nice at my feet.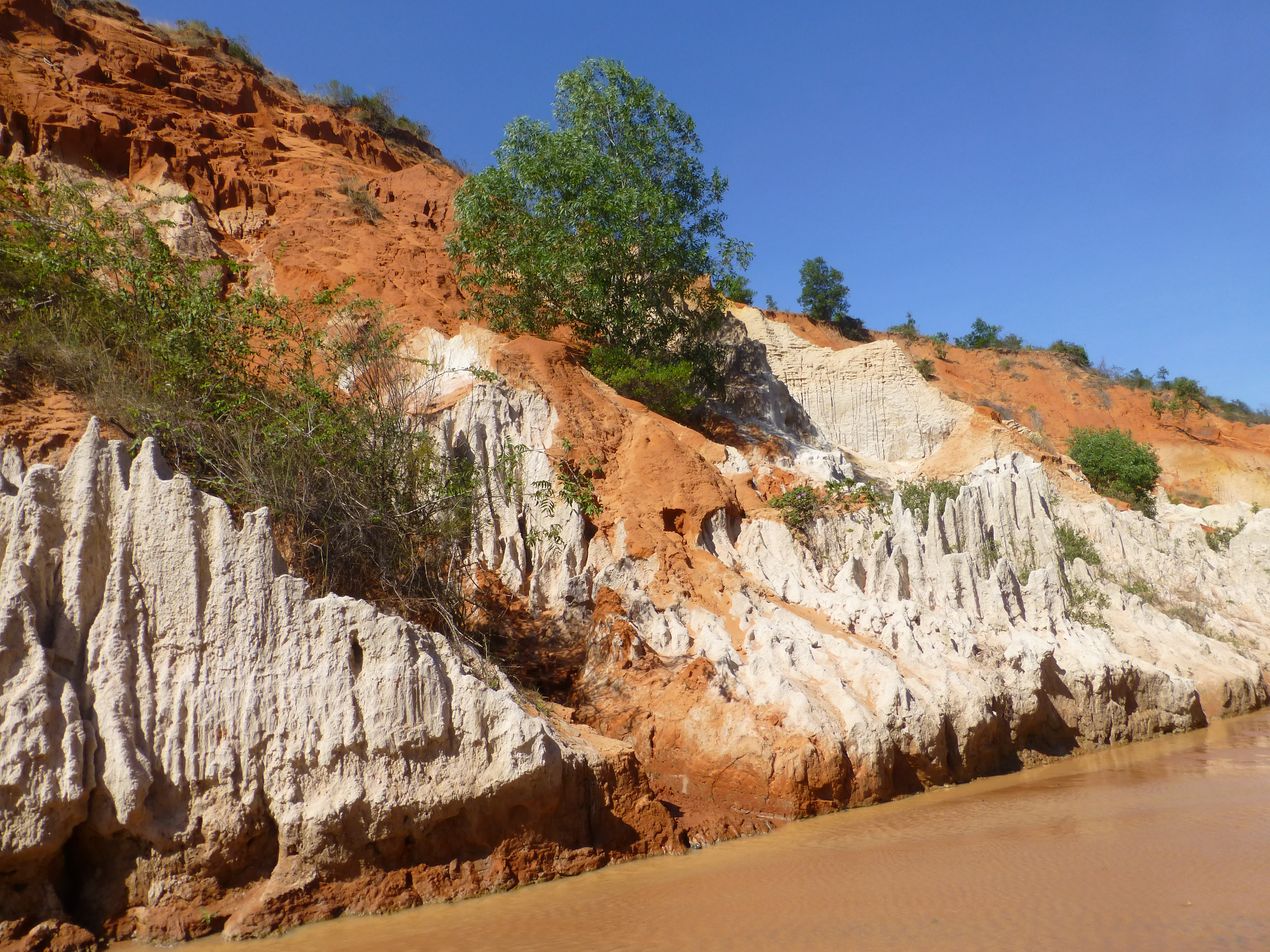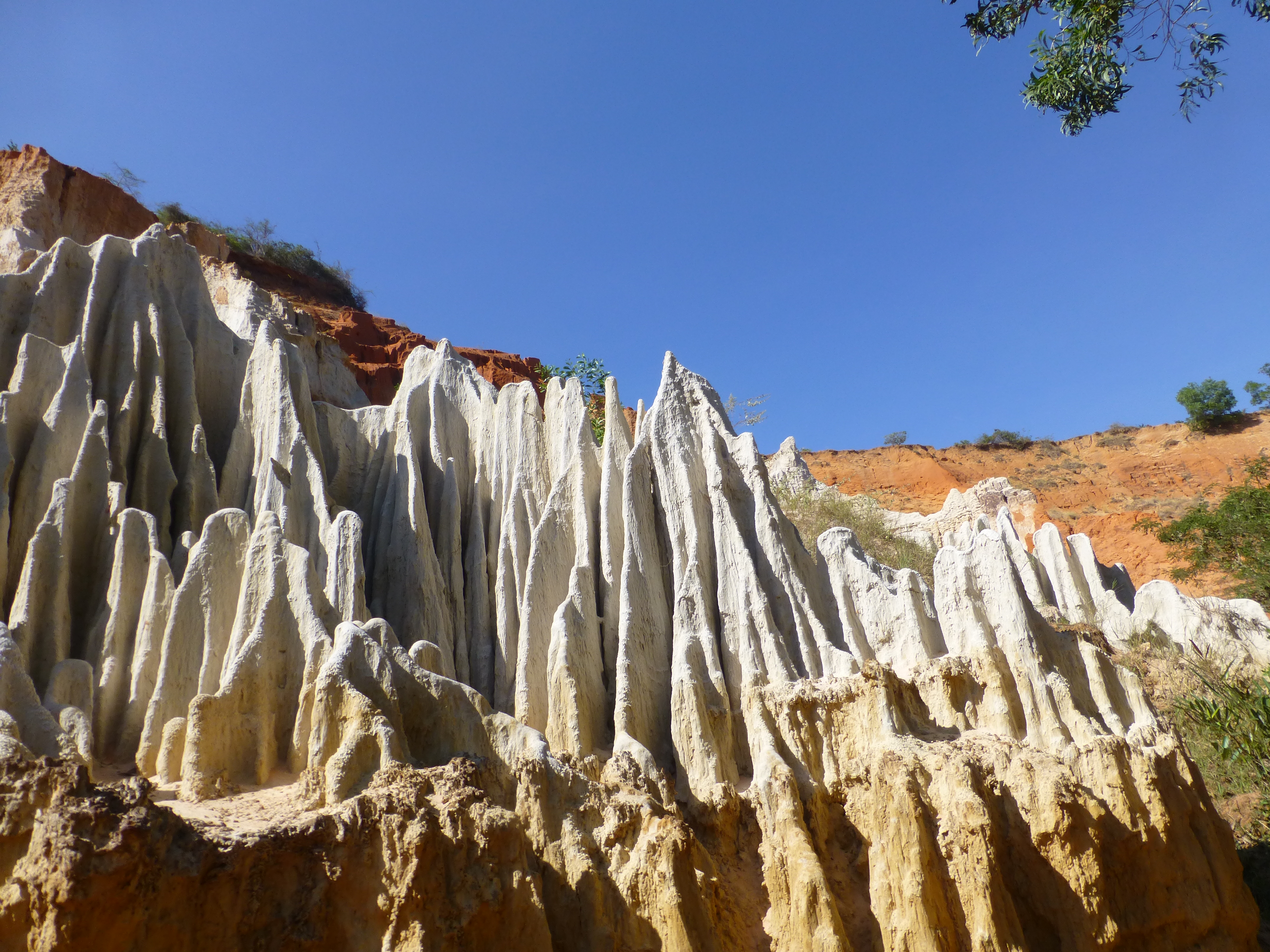 Surroundings like in a Fairytale- Mui Ne

I think we walked like 15-20 minutes when suddenly we saw more people walking there. They were passing us and allready had seen the end. We walked on and it got more narrow and at the same time deeper. More rocks and less sand and in the end there was a waterfall. Not that big, just like the rest, a small waterfall. Maybe they call it a fairy waterfall just as the stream.
We made a couple of pictures there….I lost my sunglasses but found it again luckely with my feet surching the undeep floor at the waterfall.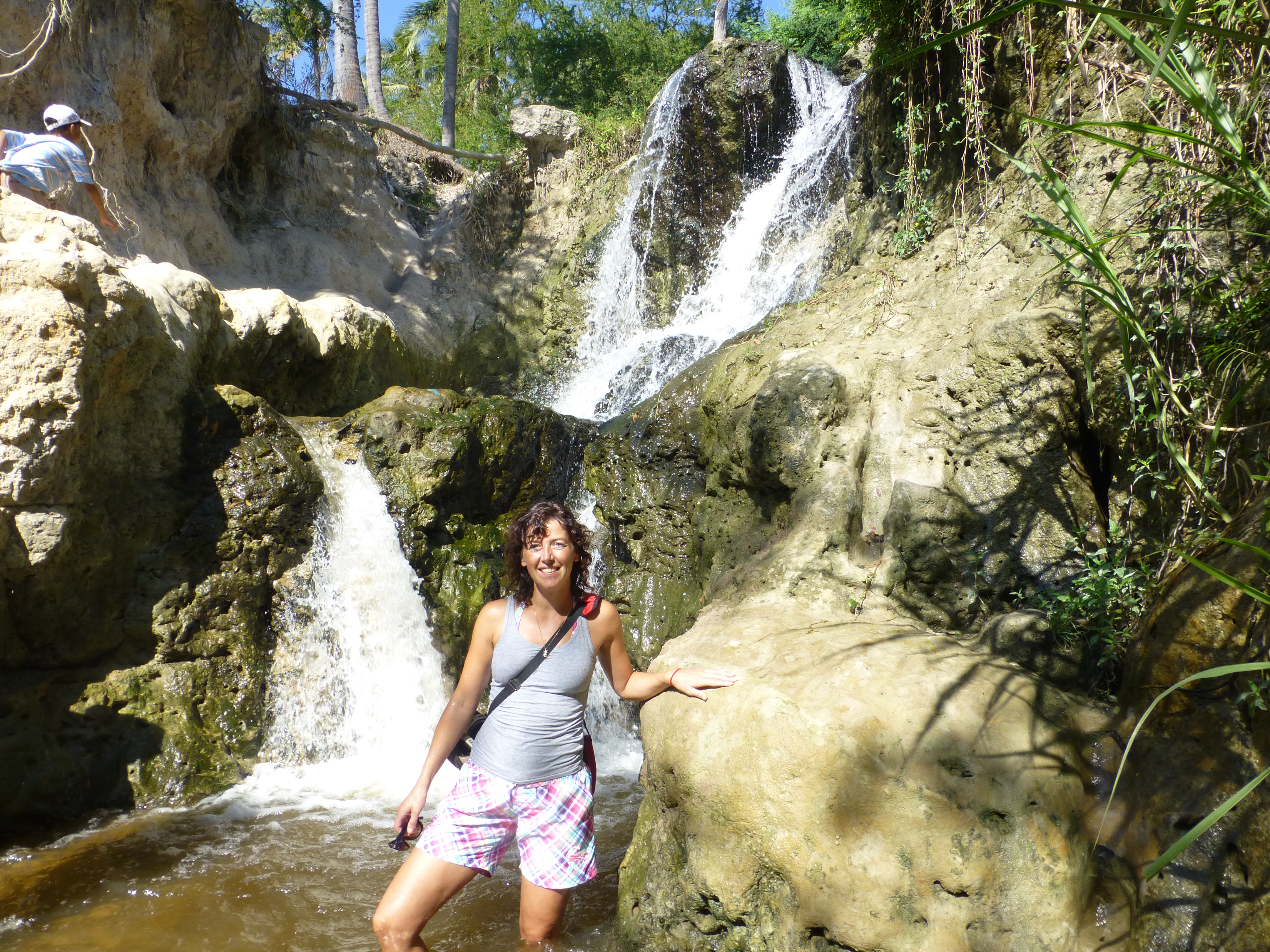 After walking back we got back into the jeep and went on to the Sand Dunes, first we would go to the White Sand Dunes.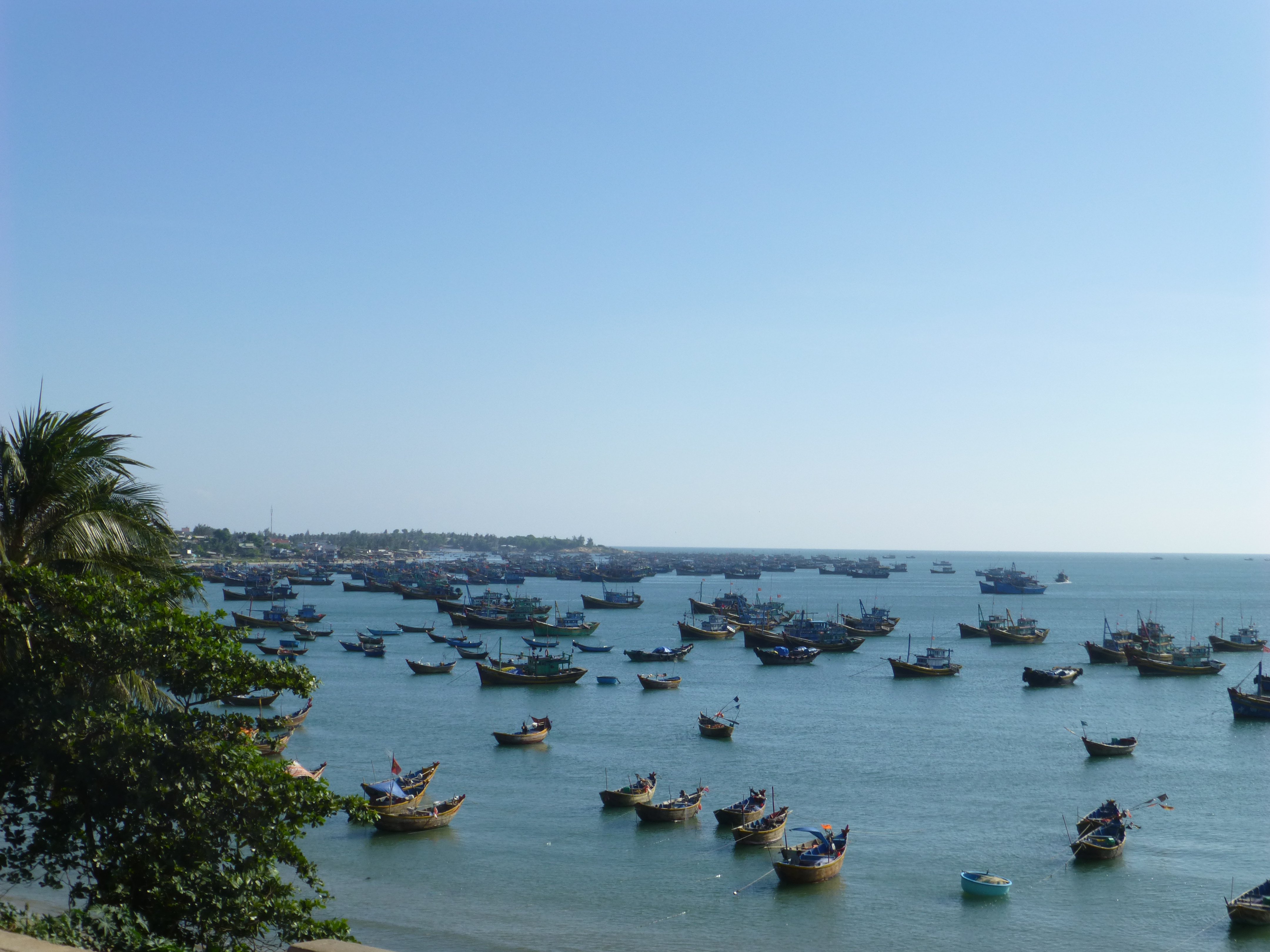 On our way to the Sand Dune – Mui Ne, Vietnam
Meanwhile we drove along the coast and saw some real nice scenery like a fishermansvillage with hundreds of boats at the coast line. Made some real nice pictures there.
After a while we came to the White Sand Dunes.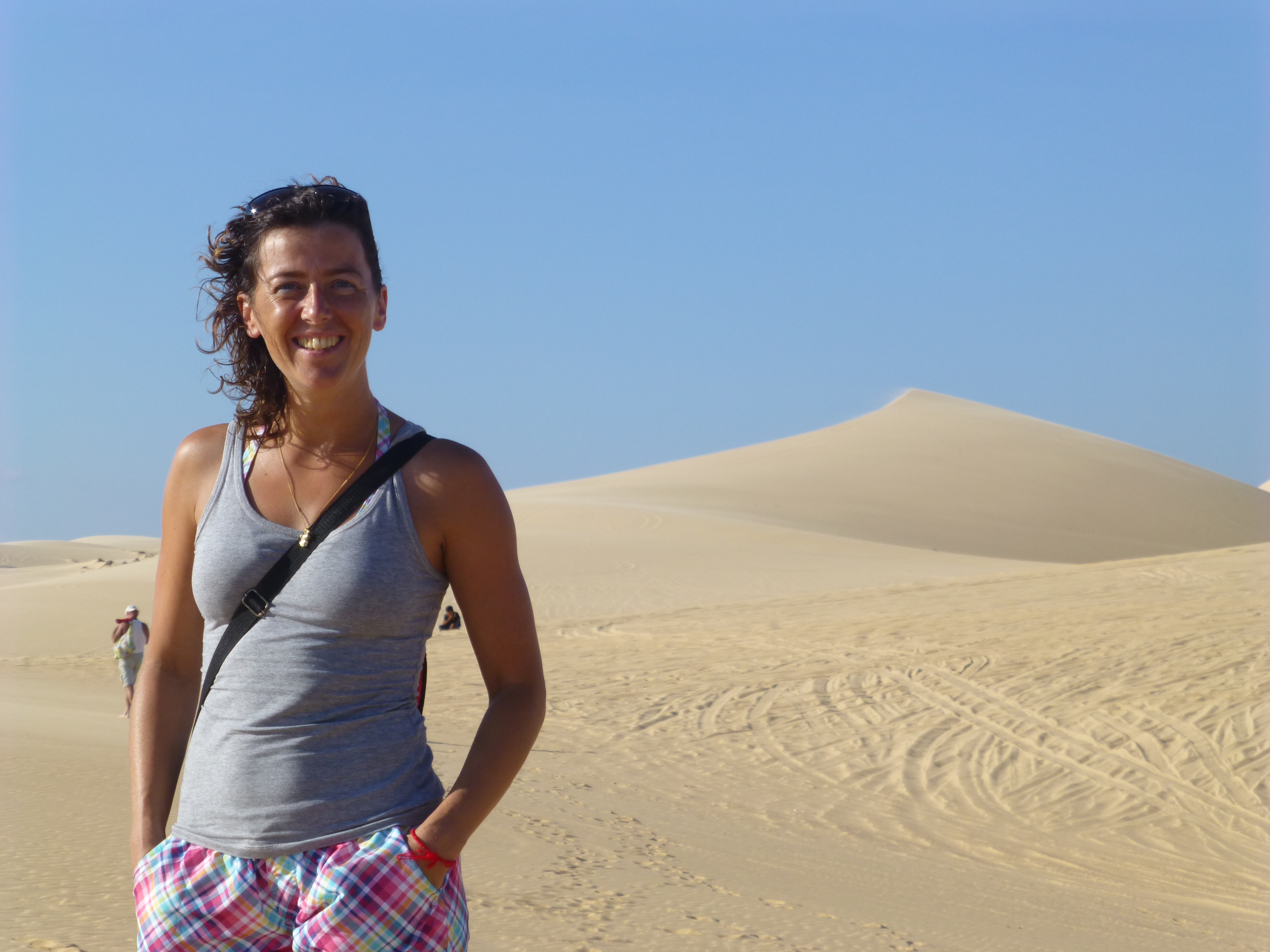 We decided to walk instead of renting a fourwheel drive. So we walked as high as we could up a sand hill. It was real hot and we took lot of pictures of us. At some point we decided to run of a steep hill. We didn't know how far we would slide into the sand so we ran hand in hand. I went down with the New Zealand-guy. It went real good, the sand is real hot at your feet and legs. But it felt real nice!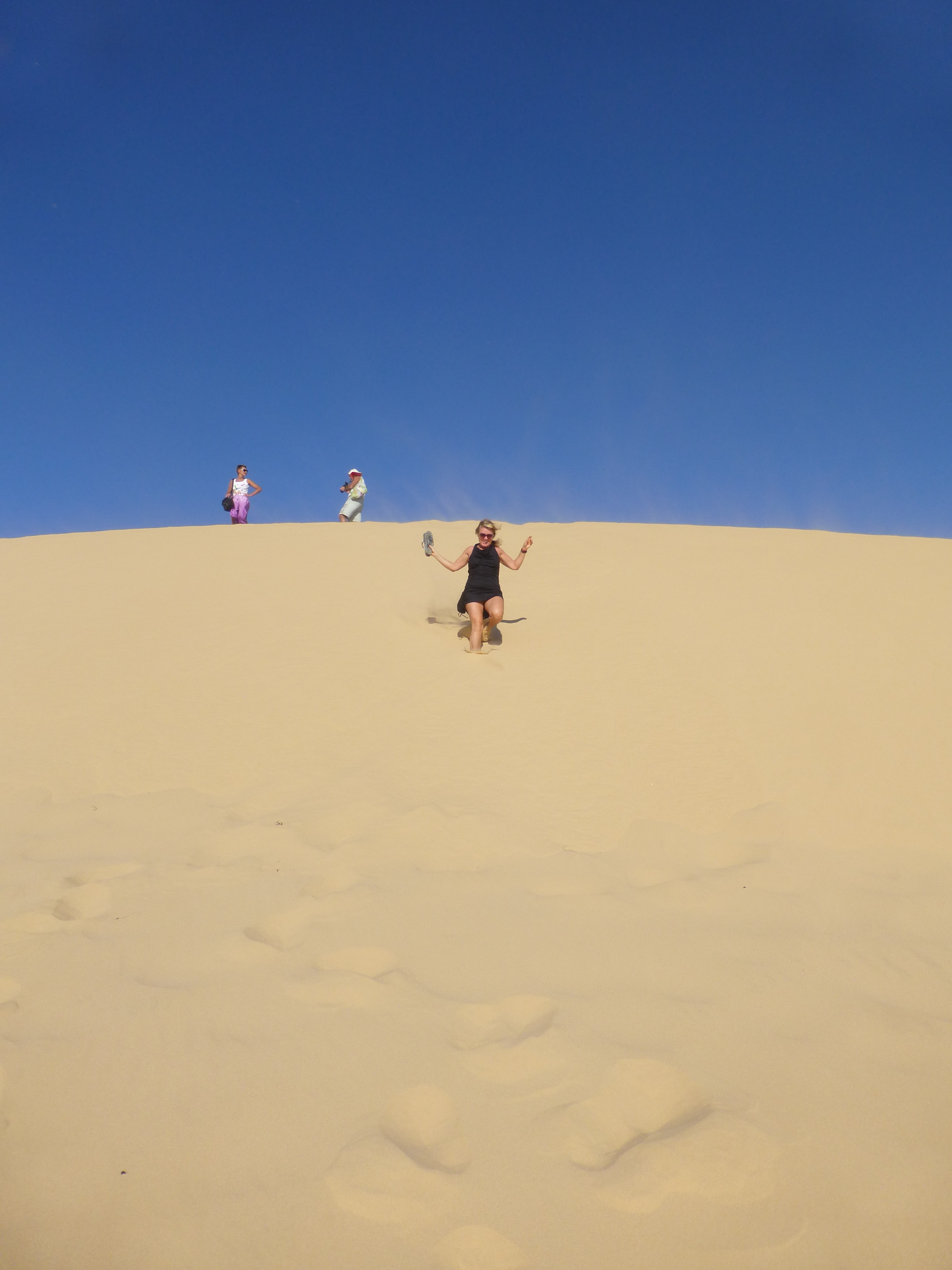 We walked back on the rigde of a big sand dune. It was great scenery to watch!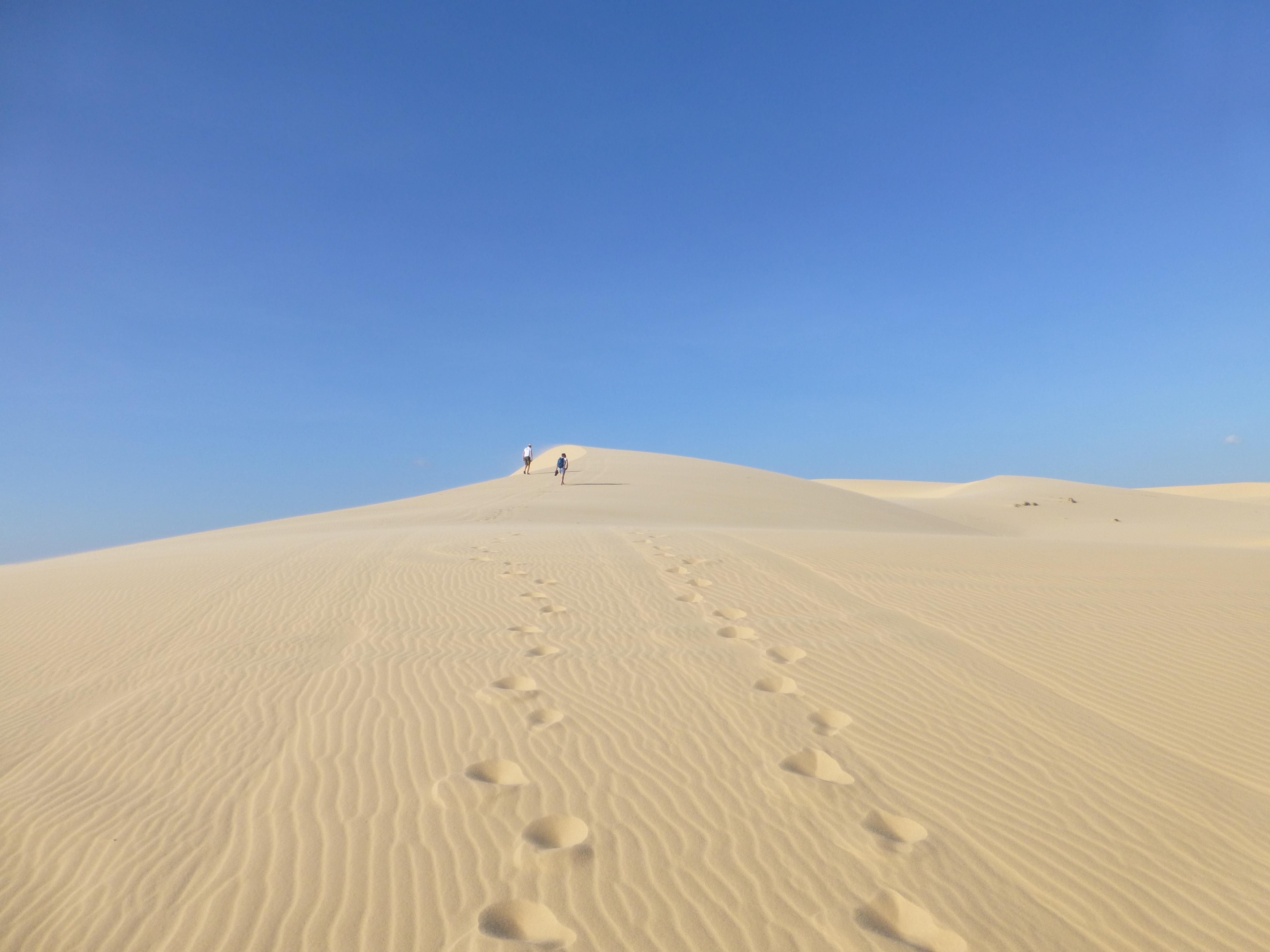 The Yellow Sand Dunes – Mui Ne, Vietnam
We got back into the Jeep and went to the Red Sand Dunes. There we would stay and watch the sunset. We decided to rent a couple of things which you can use to slide of a sand dune. There were ofcourse a couple of children and some women who were there to help us. First I tried without them but I almost went head over heels downwards. That didn't work, they had a trick on how to start 🙂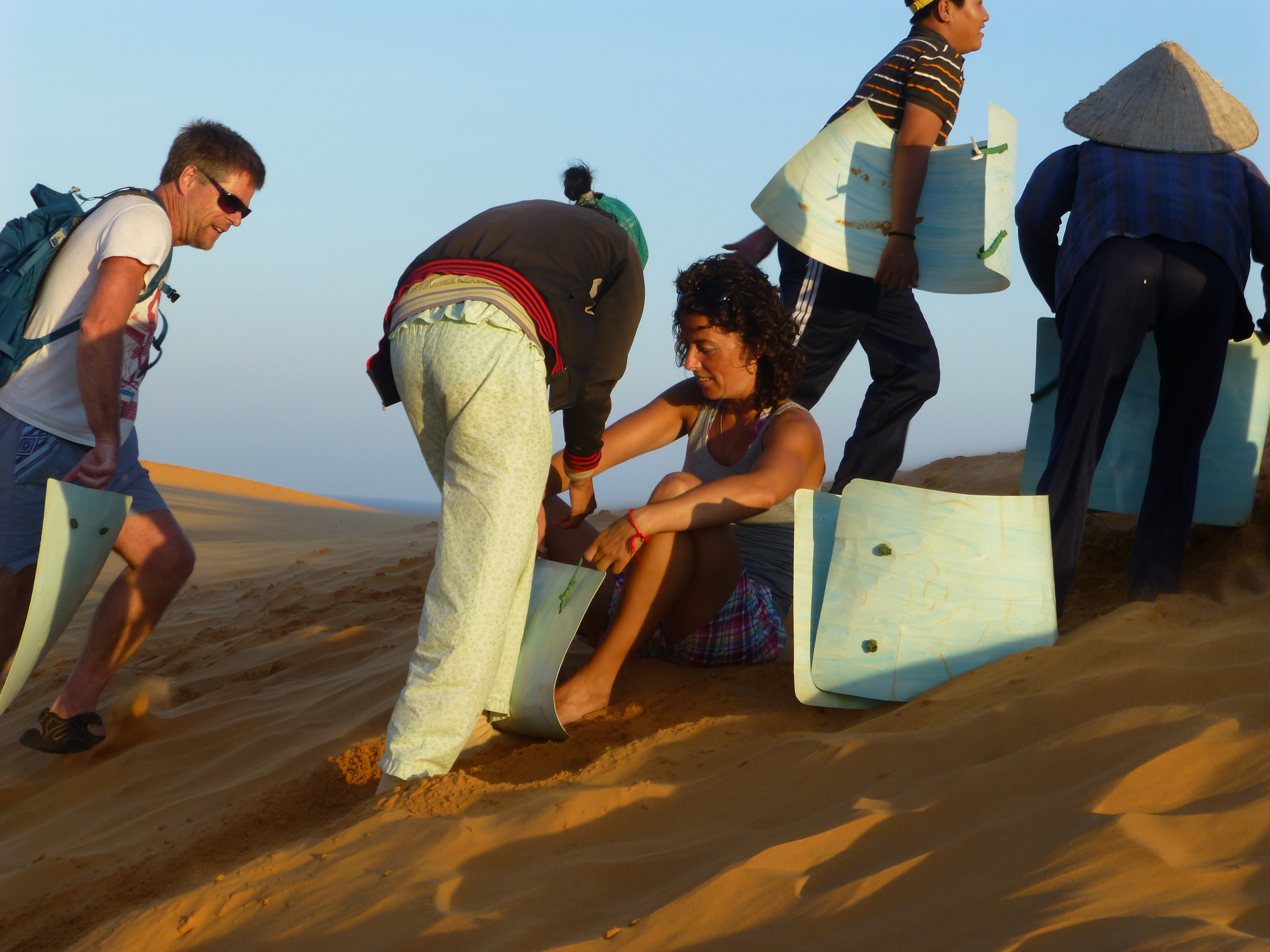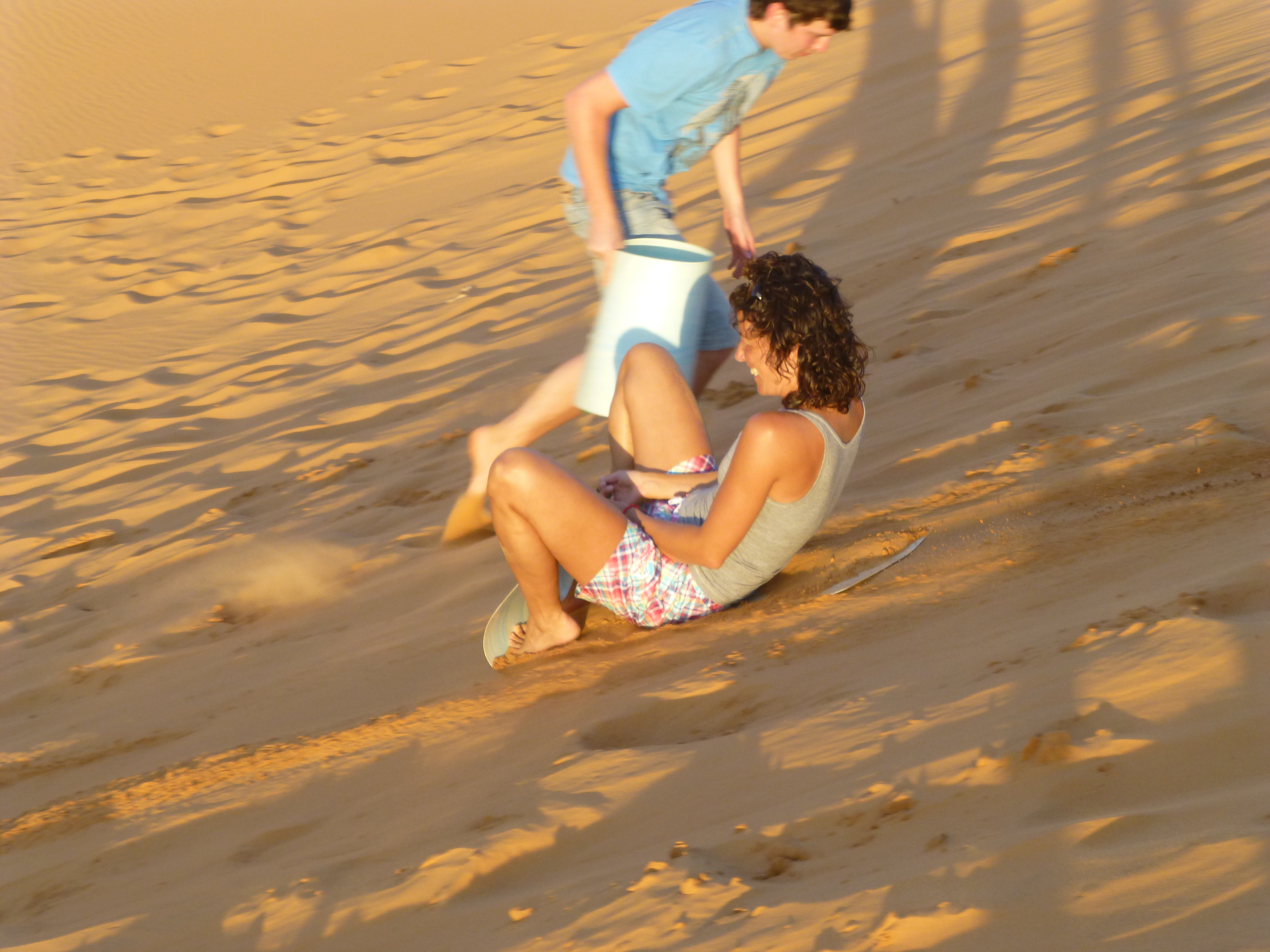 They put us on the plastic thing and pushed us of the Sand Dune. It was real nice!!! It slided real fast down the Dunes! We really had some fun sliding down the Sand Dunes!

When it was time to watch the sunset we gave the boys there rentalthings back and we sat down and waited.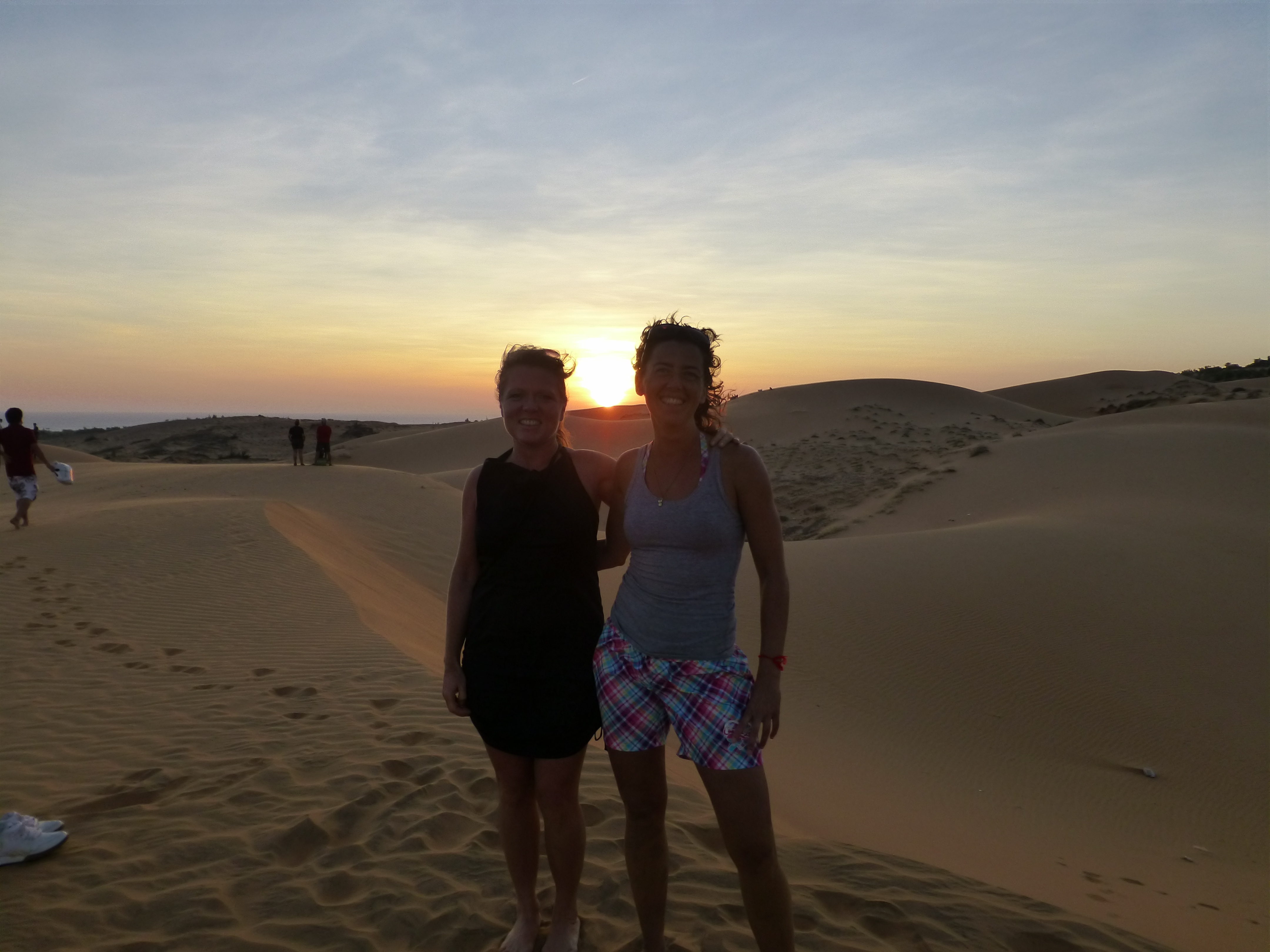 Babette from the USA and me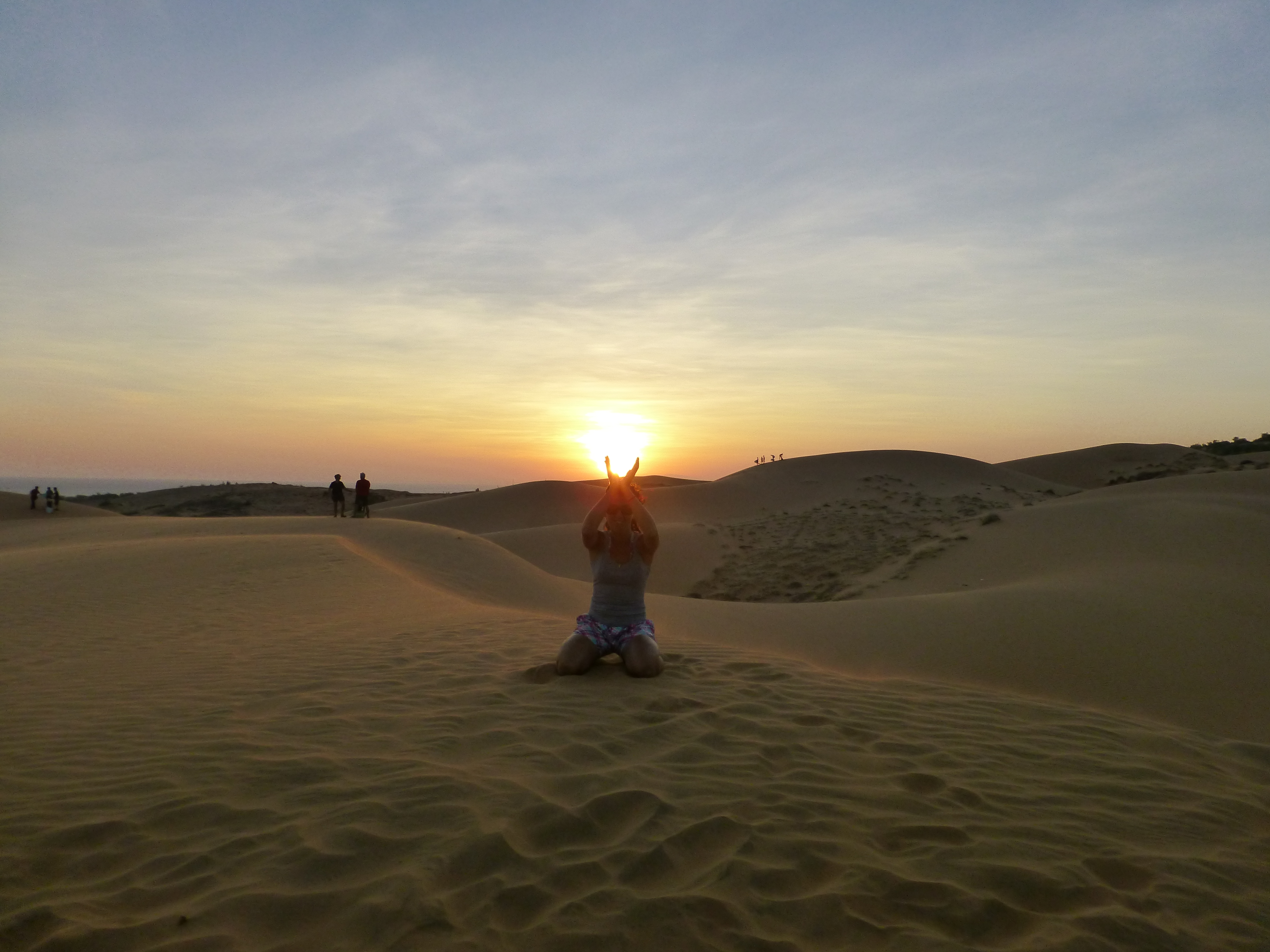 It took a bit longer than expected so meanwhile we had all kinds of ideas to make nice pictures with the sun. So I have a serial of sunset pictures on the Sand Dunes!!
Really loved my day there. 
And for days later I still found The Sand Dunes in my clothes and back!!!
Sunset at the Red Sand Dunes

 
Want to read more about Vietnam?
My first trip on my First Solo Travel – Halong Bay
See For More:  Vietnam

—