Local buses in Myanmar, they are the best! Yangoon – Chaung Tha
Often the best memories are created on days or moments you would never had thought about before or even on the day it happened. But this is one for me, it just was a great local experience in the beginning of my 3 months travel.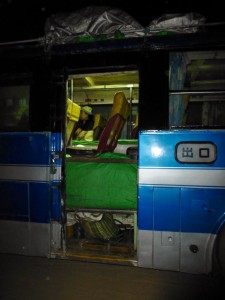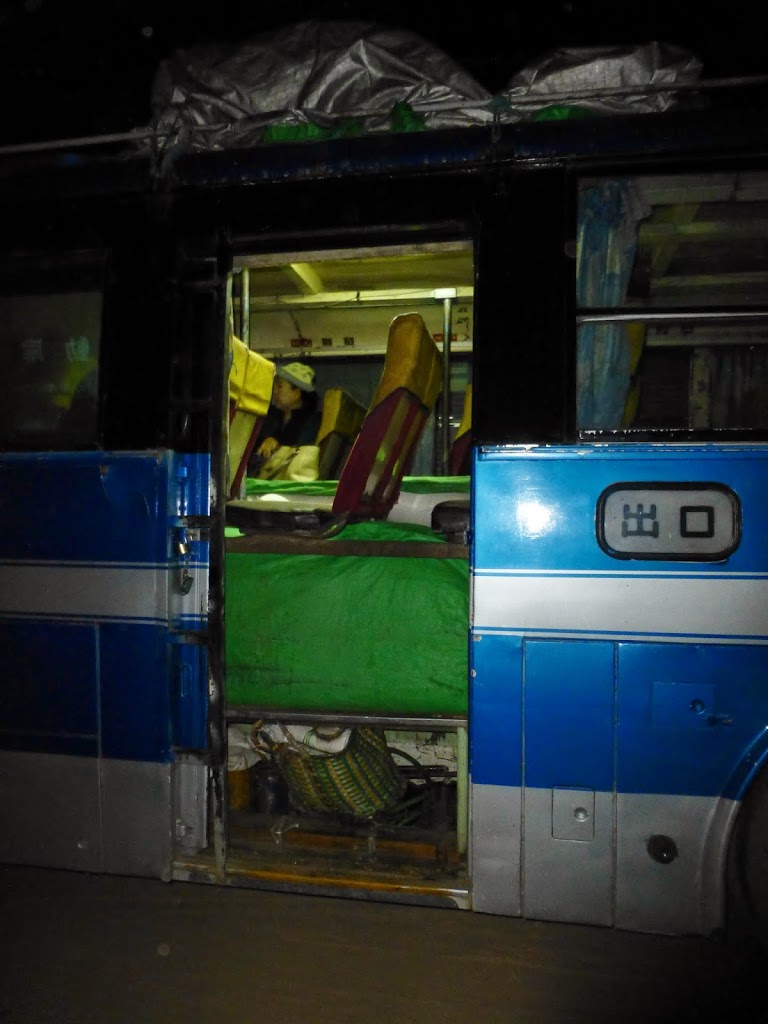 You might think…where do you leave your feet… well under your bum 🙂
First I took the local bus to Chaung Tha from Yangoon. This brought me immediatly back into Asia and the way of the locals. Just relax….it will pass by…we will get there 🙂
Als je deze blog in het Nederlands wil lezen, klik dan hier
After a couple of hours driving in this old, really old bus we drove through a small town. Just after passing this town the bus stopped. It wouldn't work anymore. You just hardly can imagine such a thing happening in the western world but the way they deal with it is great. Everybody helps pushing the bus and reparing whatever needs to be repared. And yes! After an hour the bus worked again and all got in again!!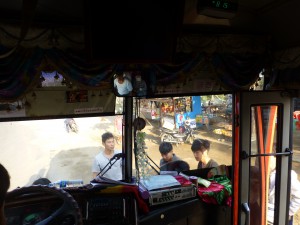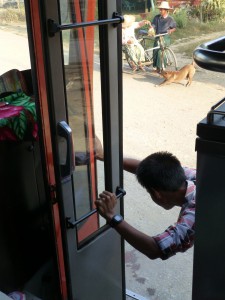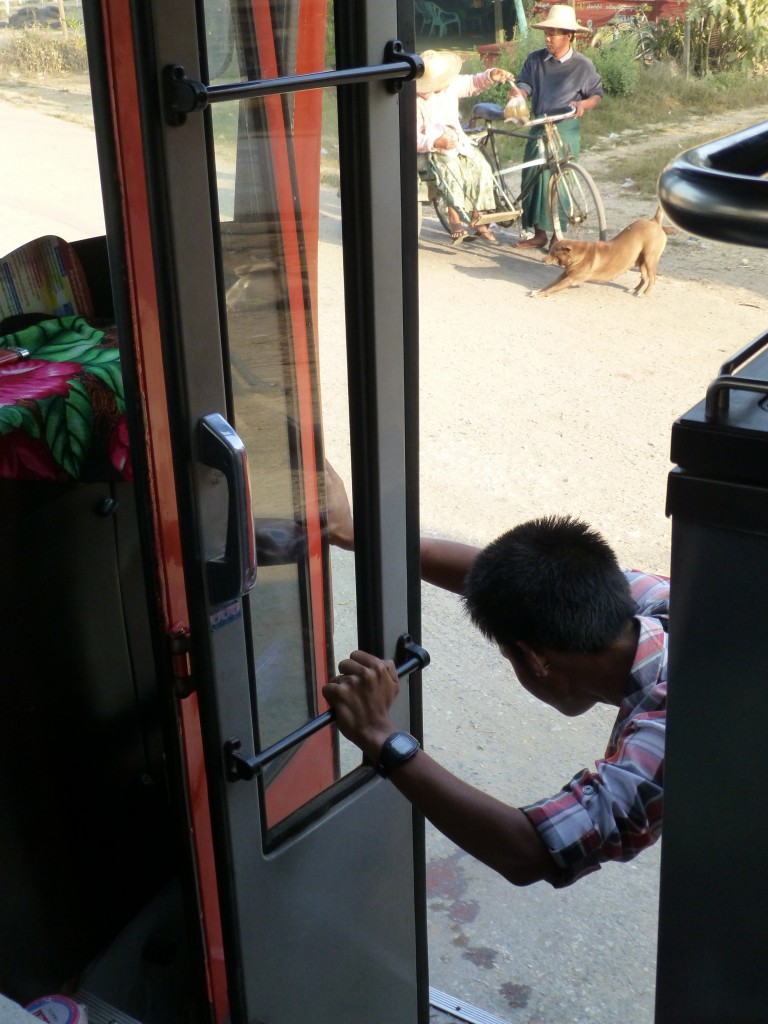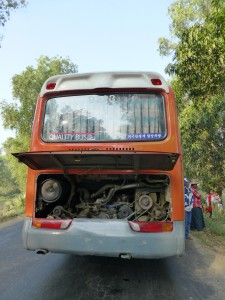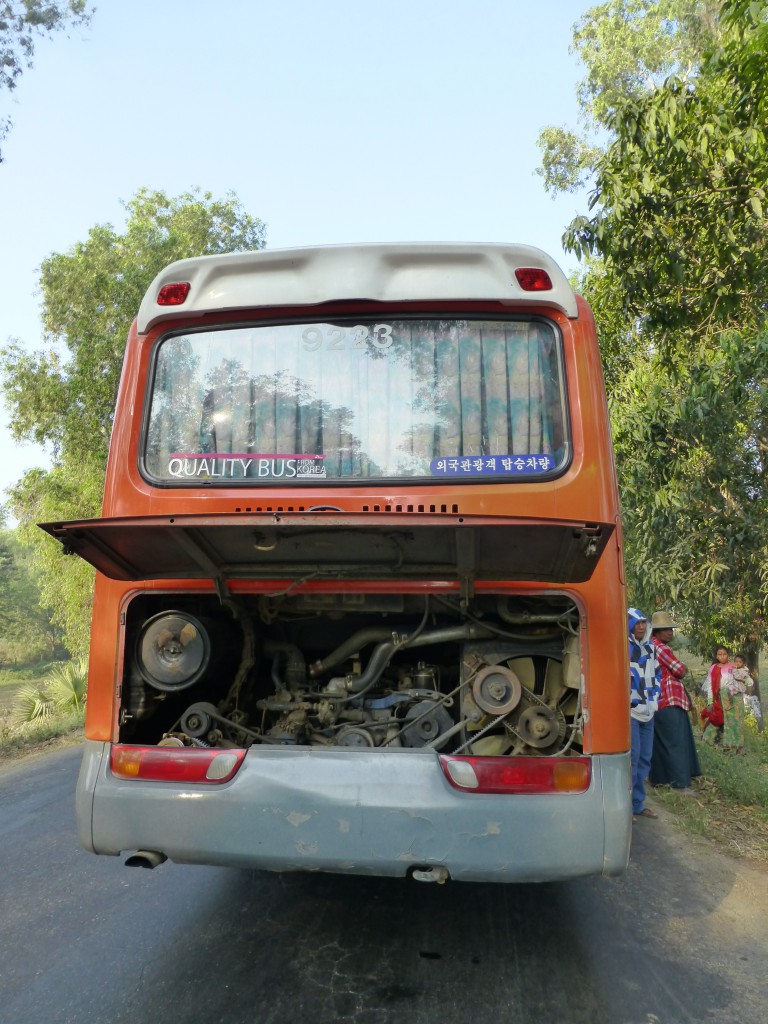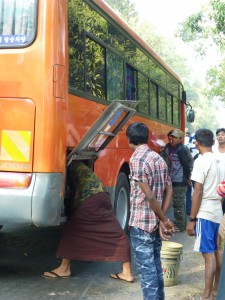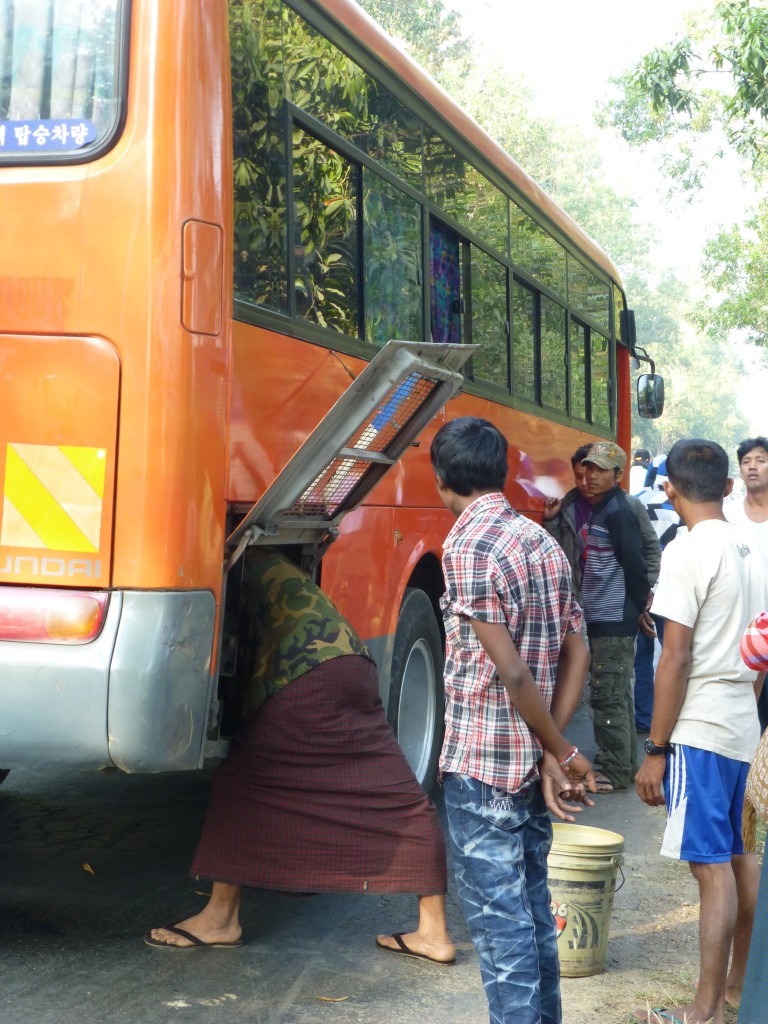 I had a couple of great days in Chaung Tha in the Ayeyarwady Region. It is a nice beachtown where I relaxed for a couple of days at the beginning of my trip in Myanmar. It was great, nice beach and good accomodation at the Shwe Hintha Hotel.
After those relaxing days I booked again a local bus to Pathein in order to go up to Pyay to eventually arrive in Bagan, Myanmar. Well that bus, again, was an adventure! Great!! I'm always surprised by what the people buy along the way, kind of snacks. They all seem to eat the whole day. A bag of fruit, a boiled egg or some dried meat. So interesting to see 🙂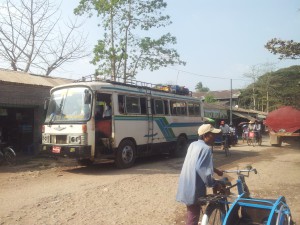 This lady next to me, she offered me some eggs and fruit she bought. How nice!! Only I didn't yet dare to eat it from the streets, just got in Asia a few days before…needed to adapt a bit more before doing that.