Being Sick in India – Not because of the Food – Pushkar
|
I'm not often sick… …and while traveling it is exactly the same. Yet the last long journey I made, I did got sick. And then I got sick in India, everyone expects something like that of course! With hindsight I think I know what went wrong, but at the moment nothing seemed to go wrong. At least not because of the food but because of Tikam, a Brahmin Priest!
I was in Pushkar where I had just been in an ashram for 3 weeks for a yoga course. There I had planned to say goodbye to memories that kept teasing me in a bad way and so one morning I was sitting on the ghats near the holy lake of Pushkar. And there I met Tikam. We had a click at that moment and spent almost the whole day together.
Read more about this meeting: Tikam the Brahmani Priest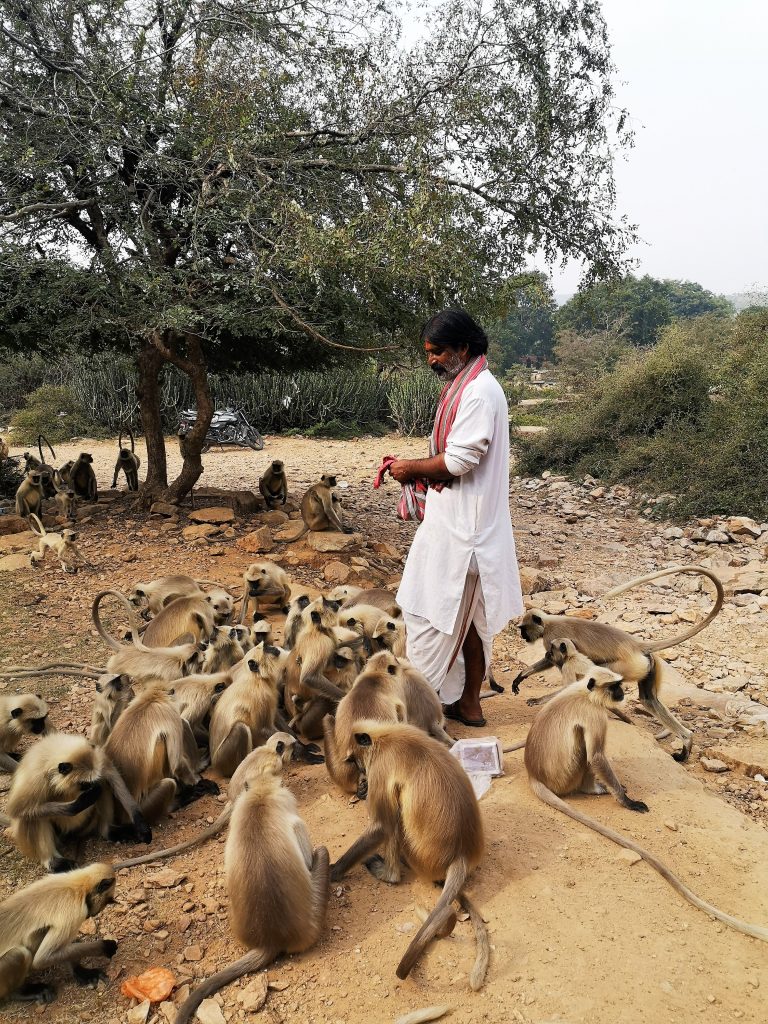 Sick in India – Not because of the Food – Pushkar
After this meeting, we went together to the Shiva temple just outside Pushkar. Tikam bought food for the monkeys and together we fed them during our trip upstairs. In the temple Tikam chanted a prayer and we sat for a while meditating in the upper temple.
Because Tikam had to go back to the holy lake he asked me if I wanted to have dinner with him that night. Of course I wanted to as we had nice and interesting conversations all morning. I learned from our conversation and wanted to continue it. We talked about the culture in India and compared it with the Netherlands/Europe. We talked about the yoga culture that permeates everything and his way of life here as a Bahman priest.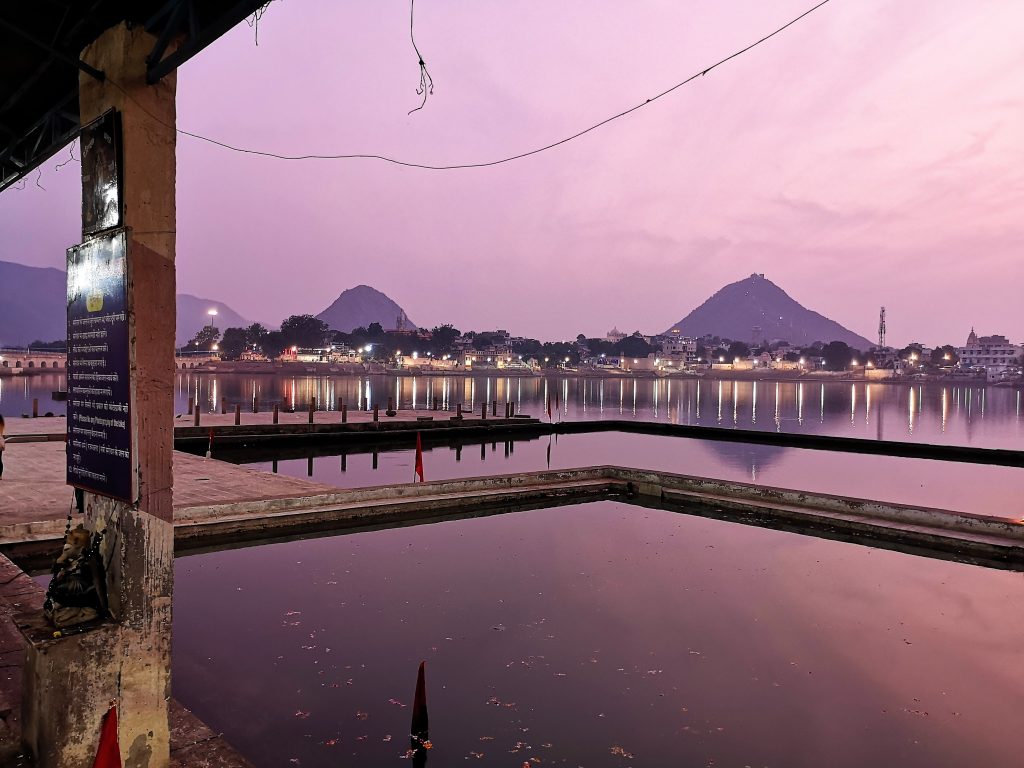 After Tikam performed puja (holy rituals) again that evening at the holy lake of Pushkar for a group of French tourists we left. We went to his house, or at least to the house owned by the family. He lives there too and it actually is a hotel, Chacha's Garden hotel. We went to the roof to sit there quietly. Meanwhile, the food was partly made by Tikam himself and his family. Tikam walked back and forth and brought me tea and fresh water and played some music.
We ate together from 1 big plate, Tikam with his hands and me of course with a spoon.
It tasted delicious to me!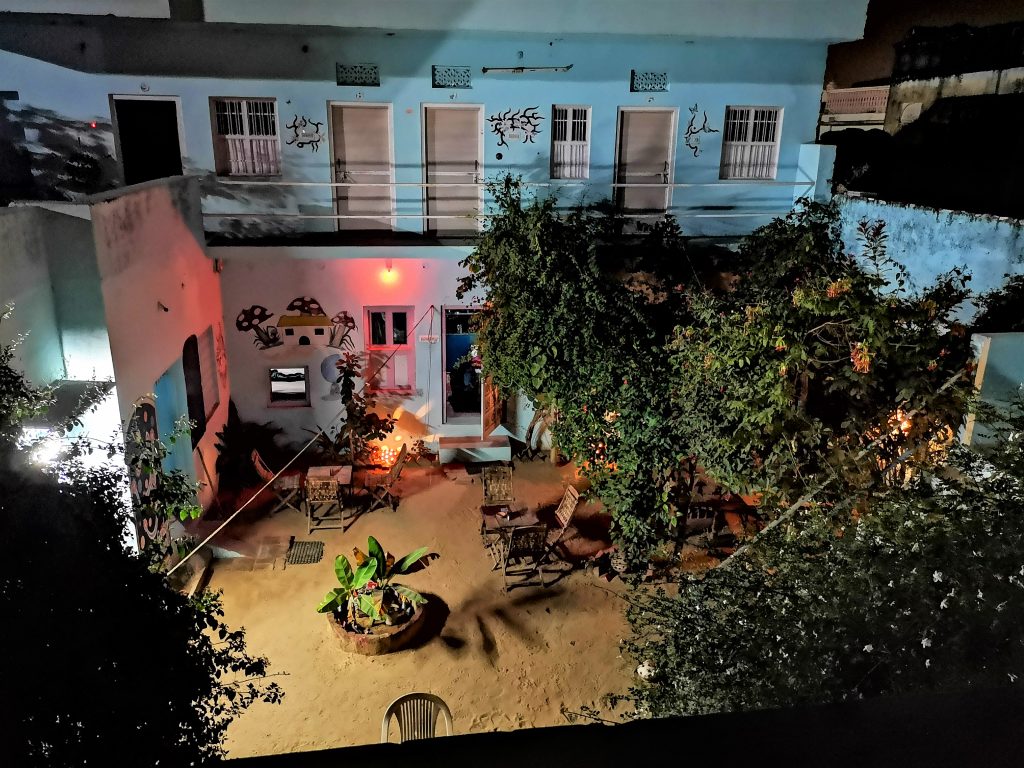 Chacha's Garden Hotel – Pushkar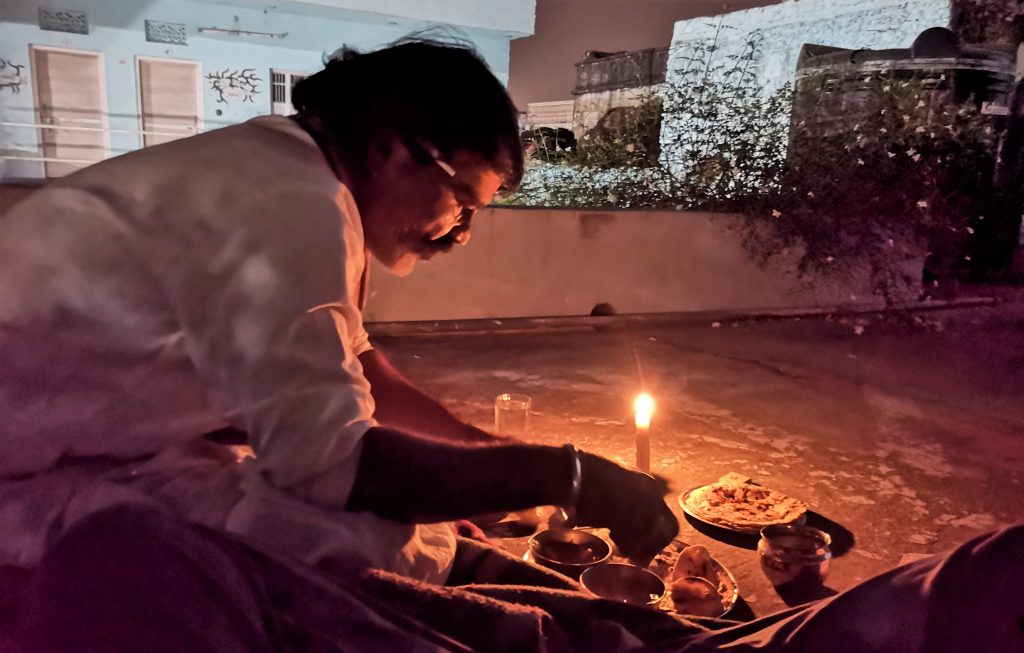 Sick in India!
That night I got sick. I just didn't feel well and couldn't quite place it. Pain and cramps in my abdomen but nothing happened. I didn't have to go to the toilet and I didn't have to vomit. The next morning started my days with Coca Cola hoping that it would kill some more bacteria in my stomach.
Shortly afterwards I went to Ghanerao with a taxi that I had arranged via Ola Cabs. This was a trip of about 5 hours.
When I checked in at Royal Castle I was still fine but I didn't feel well. I didn't go into town, I slept and hoped I would feel better after... I was woken up by an employee because I really had to go to the roof terrace to enjoy the sunset and the view. Royal Castle is really a castle and so a super building to stay in. In every corner there is something on display from the past of this hotel and about the royals who lived here.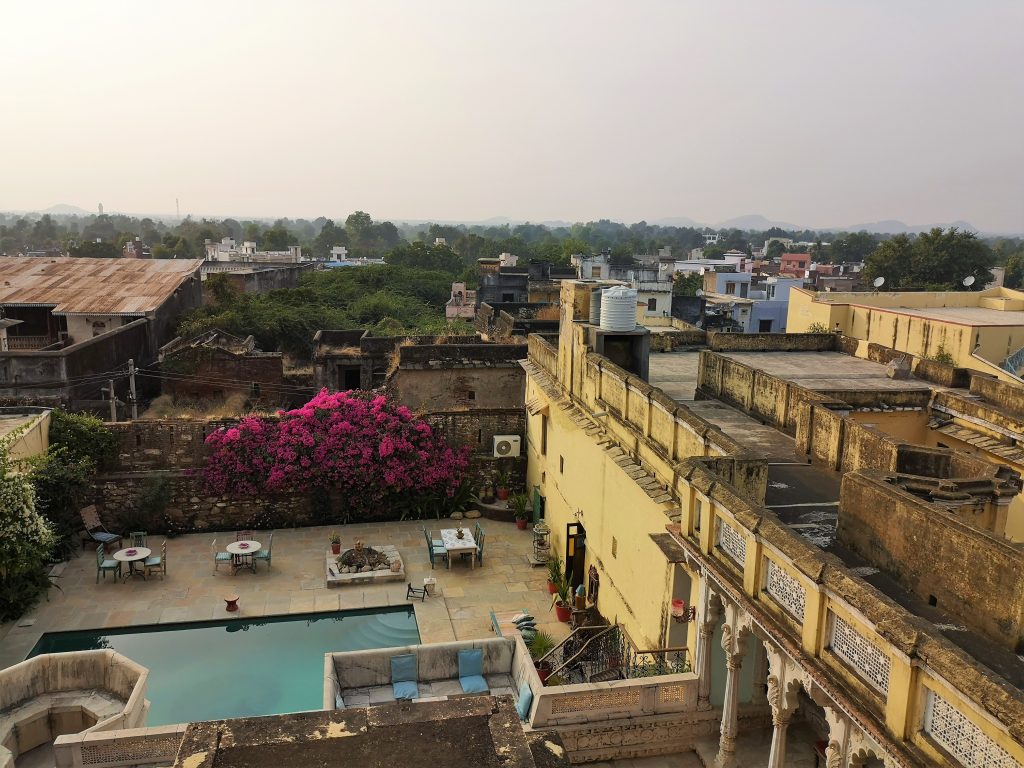 That night my stomach emptied itsefl… I really had to go to the bathroom every few minutes and I was completely drained. The next morning I was already ready to take action. I went to the reception and asked them to get me Loperamide. I thought, as long as I am stopping that it will be alright.
They didn't think this was a good plan and proposed to go to the hospital with me. Really? The hospital? Can't we just go to the doctor? Yeah. ..You can visit the doctor over there. Hmm… okay, learned about India again. They don't seem to know the doctors office? You just go to the hospital when you're sick in India.
So I got into the hotel manager's little car and we drove through the narrow streets of Ghanerao to the hospital. Soon it was my turn but not before we were sent out again because we still had our shoes on.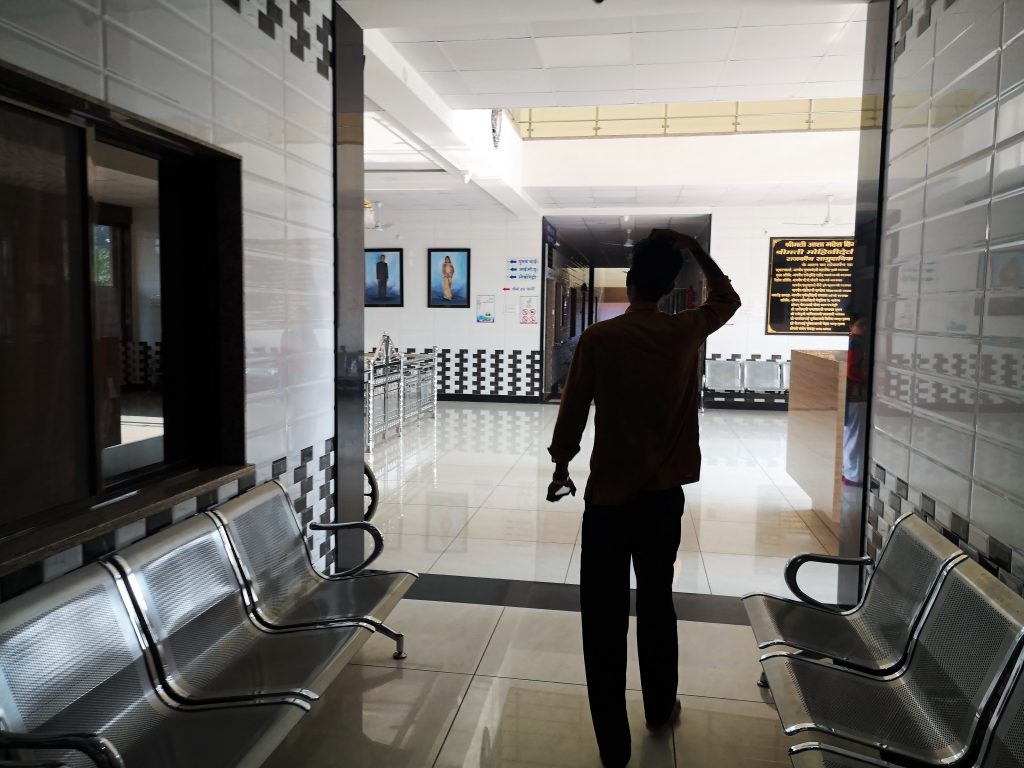 I was welcomed in good English by a young doctor and he asked me all kinds of questions. He started with how I felt, where I felt pain, how long it had been going on, how often I had to go to the toilet, what it looked like… If I had to vomit, if I had any other pain, how much water I had drunk and if I had eaten.
And then he was done, he wrote a recipe. Well, he wrote several prescriptions and we could go pick up the medication.
But first I was sent to another medical person so that my blood pressure was measured and my temperature. That blood pressure was too low but not too low: 98/67. I actually don't know what I normally have either.
Sick in India!
Visiting the hospital – Ghanerao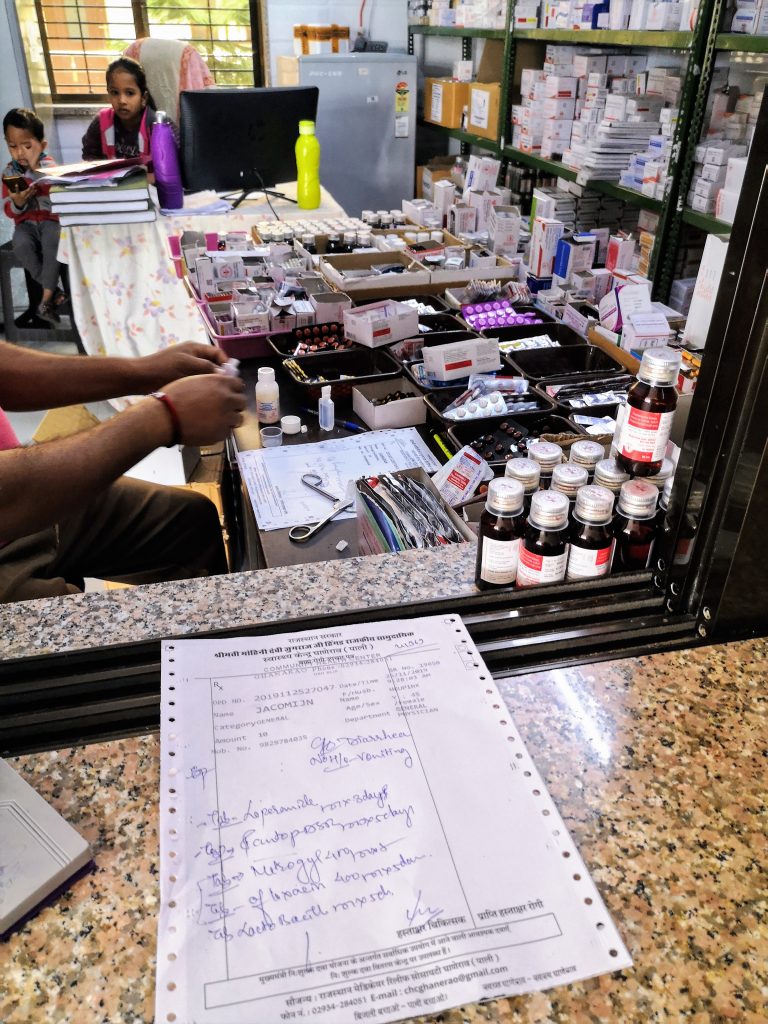 The employee who gave me the medication couldn't tell me how much and what to take so I could go back to the doctor for that information. I had to take two antibiotics, I was also prescribed loperamide and a probiotic. I also got an anti-vomiting tablet but I didn't take it. I thought 3 tablets a day was really enough.
That day I did go out, it was mostly sitting in the car and enjoying the view in the Aravalli Mountains. I went to a famous Sikh temple and to Khumbalgarh Fortress. When I finally climbed the fort there I was really hungry, all energy had gone out of my body. I ordered a biryani (Indian nasi) and half ate of it. After this I could go on for a while and walked a piece of the wall and the garden with temples.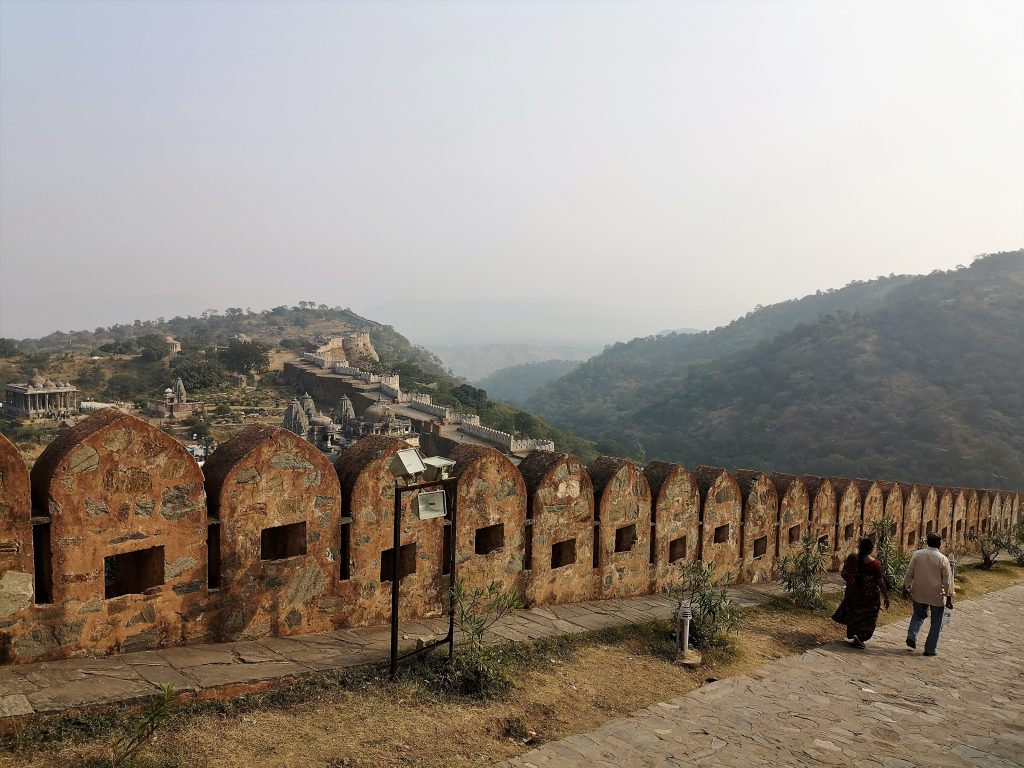 I was very tired and in the next few days it lasted quite a long time. I was glad that I had decided to make a stopover in Udaipur for a few days. That was certainly not a punishment at the swimming pool of hotel Udaigarh. Until after a day of sunbathing I found out that the advice with antibiotics of course is to stay out of the sun. Then I did.
It was also quite warm in the sun 🙂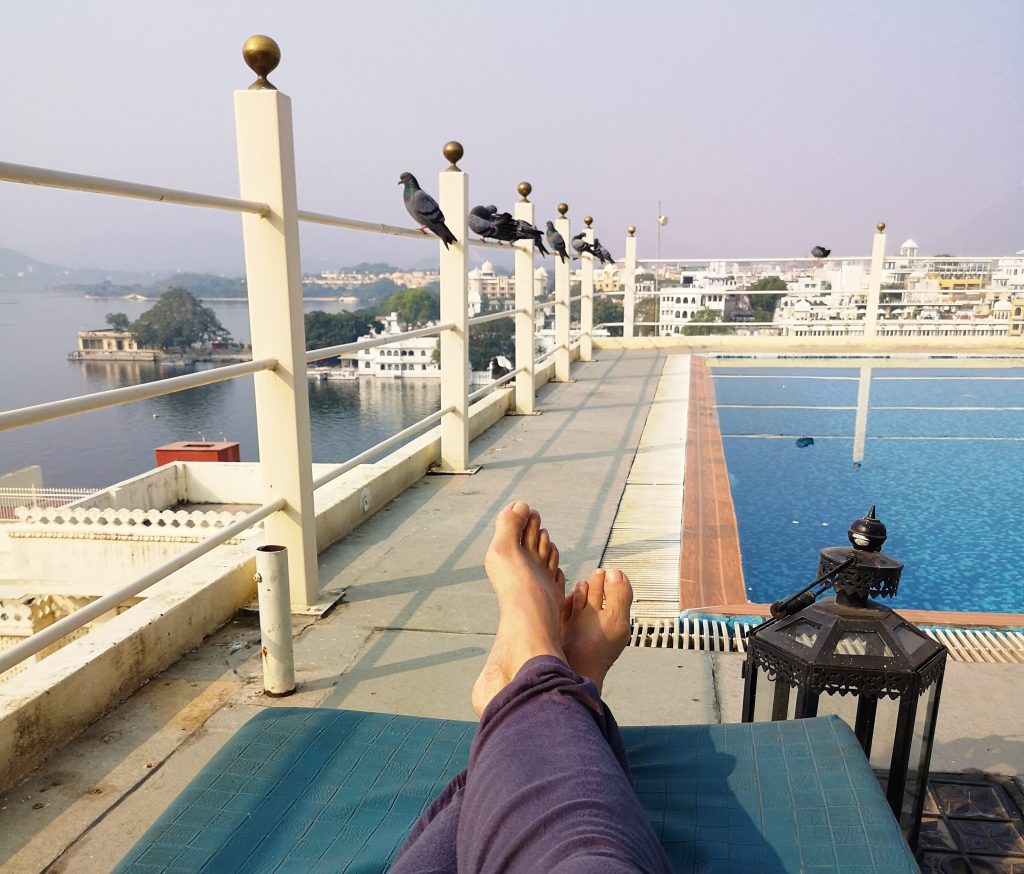 It was good to take advantage of those days to recover. Luckily I had been to Udaipur before and so I could resist the urge to explore. I had already seen most of it during my visit in 2015.
After 2 days of rest and relaxation in Udaipur I took the train to Sawai Madhopur
to go admire the tiger!
I almost felt back to the old me again.
I had taken all the tablets, so it was going to be all right again!
And oh yeah, did you find out how I got sick?
I ate with Tikam from 1 plate. I ate with a spoon he gave me but he ate with his hands. The only thing I can think of is that he didn't wash his hands very well so there was dirt on them from those monkeys we fed that afternoon. I was also so badly ill within 24 hours… I'm not often sick so I can't compare it with a lot but it was pure in the stomach and intestines. I didn't vomit or anything so the food was just fine but there was something else…. Something about those monkeys!
Sick in India
Not by the food but by priest Tikam
Are you ever sick on a trip?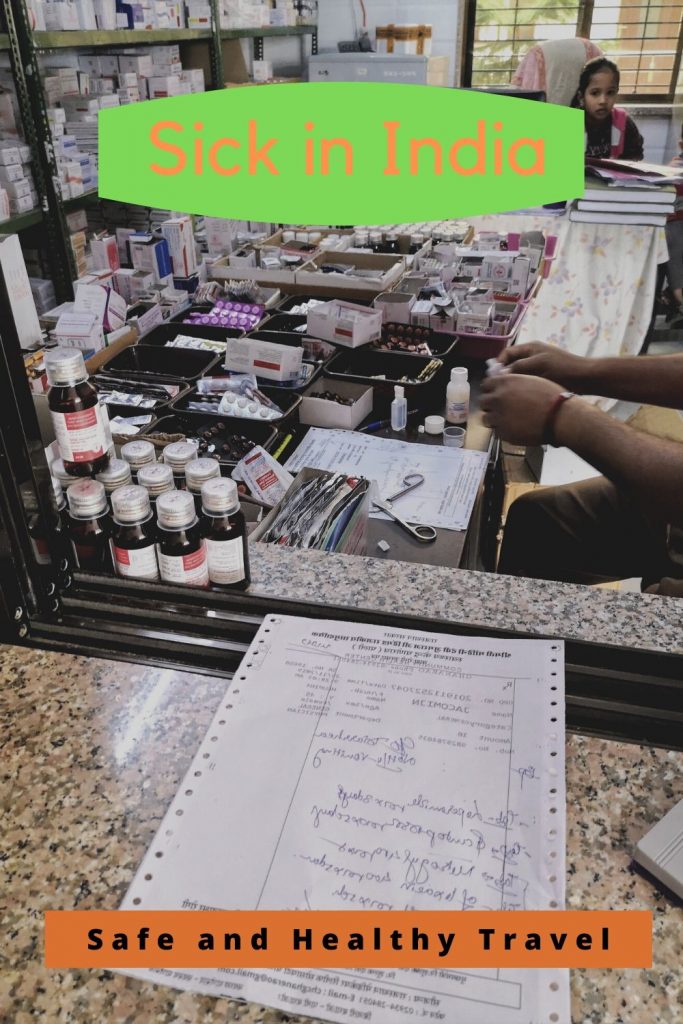 I remember the first time I felt really lonely when I was sick while traveling. That was in Myanmar. I also wrote a piece about that 🙂 There I was taken to the local doctor by the hotel staff. Also an experience to never forget!
Once in the interview for the newspaper I also said that I feel at home in the world and that had its added value now that I was sick. I didn't feel alone… I even felt so okay, while I really felt so sick, that I forgot to inform my family and they only heard about it when I shared it on the social media… Lesson for me… I mustn't forget! Especially if it's a hospital visit...
Sick in India! Not because of the food but because of priest Tikam
I also once took a too local cooking class, and so I got sick in India… I can really recommend the cooking class itself, for the experience of cooking at someone's house, but pay attention to what you do and what you don't eat! The mistake I made there was that I also ate the bread and rice we hadn't cooked. Read more about that too local cooking class. I was lucky that my father was with me at that time… and he was a prepared for this and took Loperamide with him which I could use.
Curious about my other adventures in India?
Travel Guide Pushkar – Rajasthan, India
Delhi Food Walk – Chandni Chowk, Delhi
What to visit on your Kashmir trip
Travel Guide Namchi & surrouding – Sikkim
Morning rituals at the Ganges – Varanasi
Are you going to travel alone through India? Read these tips for women!
I hope you enjoy this beautiful world as much as I do!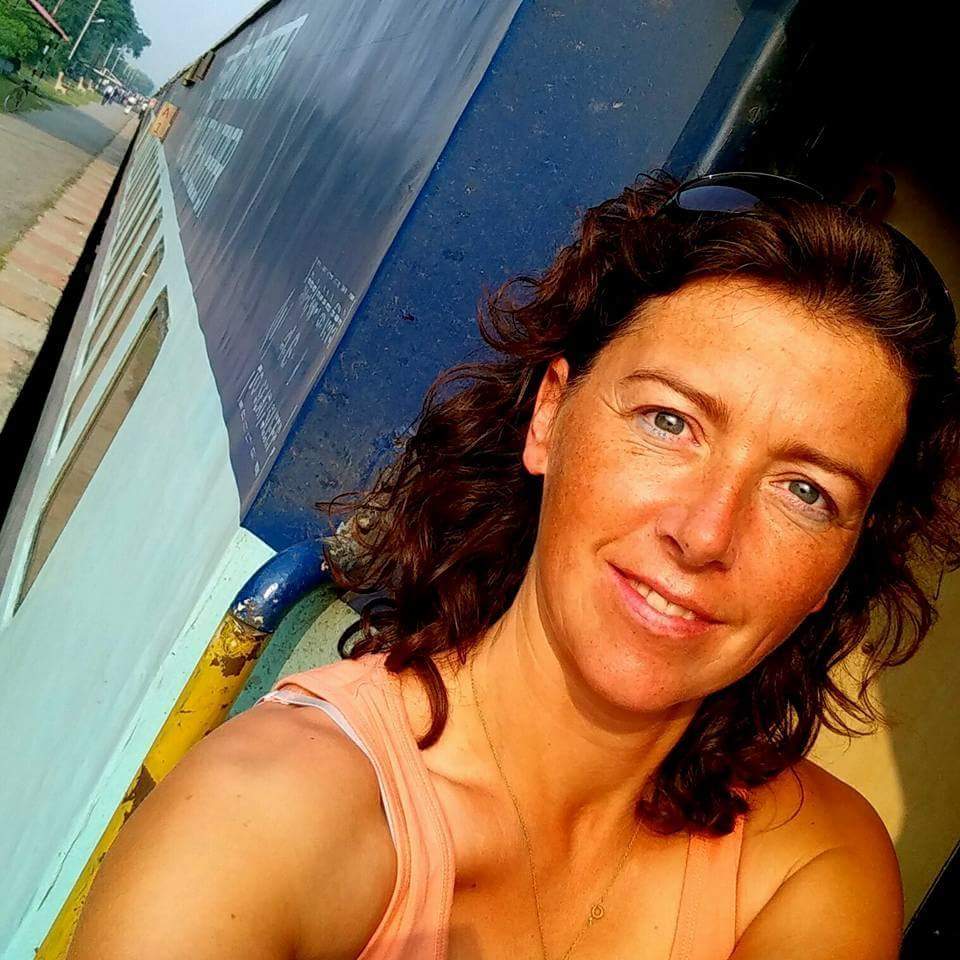 Jacomijn is een politieagent uit Nederland die jou graag laat zien hoe je veilig, actief en gezond de wereld kan over reizen. Safe and Healthy travel is a MUST