While traveling I really love the food! I travel a lot in Asia and lucky me, because… Noodles, rice and nanbread with curry's and their noodlesoups are my favorite!
The pictures I take are totally not representive for the food. For real!! It is so much better!!! But still I wanted to make this blog, just for me! 🙂 To see all the great food I had along the way.
Vietnamese Pho
On my first 2 months long solo travel I started in Vietnam. Well you can get the best noodlessoups over there. It is called Pho and they really have made it into a divine speciality nowhere else you can get such a great soup. All the different herbs and vegetables make it into a great meal. It's been eaten for breakfast, lunch or diner. Doesn't matter when, a soup is always the right dish, it seems. I managed to teach myself over the years to make a kind of Asian noodlessoup myself. It really tastes great but the best is always the one I had in Vietnam.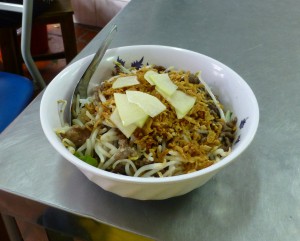 In a foodstall in Hanoi, would be the best according to my guide I met along the Hoan Kiem Lake.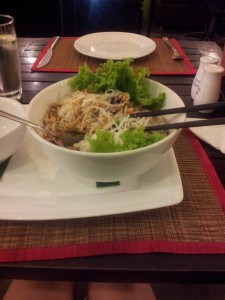 This great soup I ate at KoTo Restaurant in Hanoi.  A Restaurant with a great concept of helping the poor.
Vietnamese pancakes.
I also learned about the Banh Xeo. I had a cookingclass in Hoi An at the Red Brigde and that's where I really got to know them. You can order them as a 'make it yourself' springroll. You will get the pancake, the ingredients like fresh herbs and meat/fish and the paper to roll them in. And a great peanut sauce for dipping in the springroll. They tasted great. That's also a dish I can make at home. Ofcourse it does taste a little bit different….but still, I like mine too.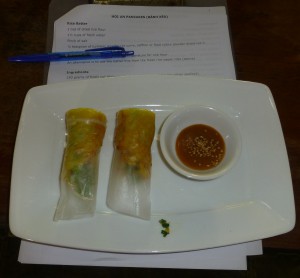 Made them myself 🙂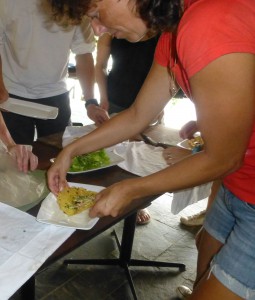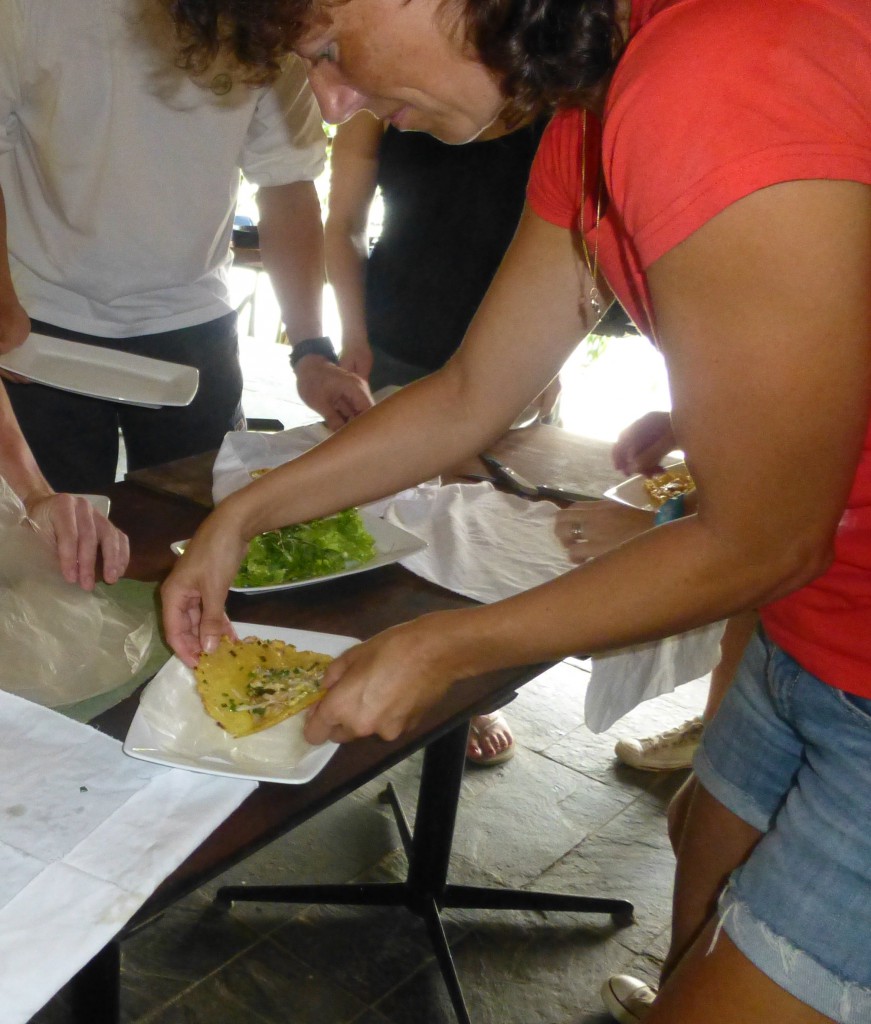 Cooking Class At Red Brigde in Hoi An, Vietnam
Curries and nanbread.
Visiting India I got to know the curries, the real smooth curries and other cheese or vegetable dishes. They taste so good!! Especially with the freshly made nan bread. That combination is the best! Nan bread with all those dishes. When ever I'm in Asia I will visit a Indian restaurant and get the tast/flavours of India. I do try to make that at home but it doesn't taste quite the same….unfortunately. That is also the reason that I'm planning my next big trip also to India 🙂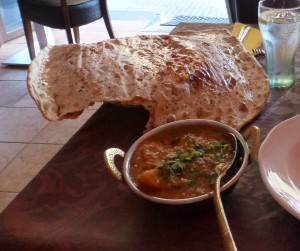 This was on the Island of Ibiza, Spain, but is was great!!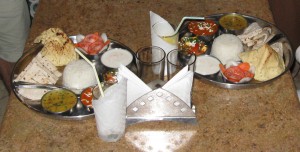 Delicious Plate in Varanasi, India
The nasi from Malaysia and Indonesia.
They are the best! They are so rich of flavour and meanwhile seem so simple. How do they do that!!! I did had some lessons in Penang, Malaysia and on the island of Samosir in Indonesia but I can not make them at home as tasteful! I do make a good and tasteful sambal after those lessons. And that one isn't to hot so that's great because I still get the flavour and taste it till the end of the dish 🙂 My taste will disappear with a really hot sambal.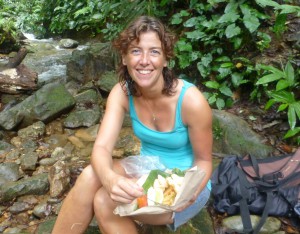 Nasi in the Jungle, the Best!!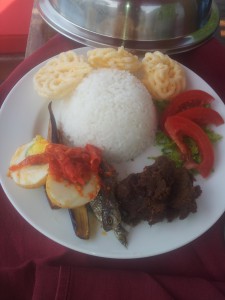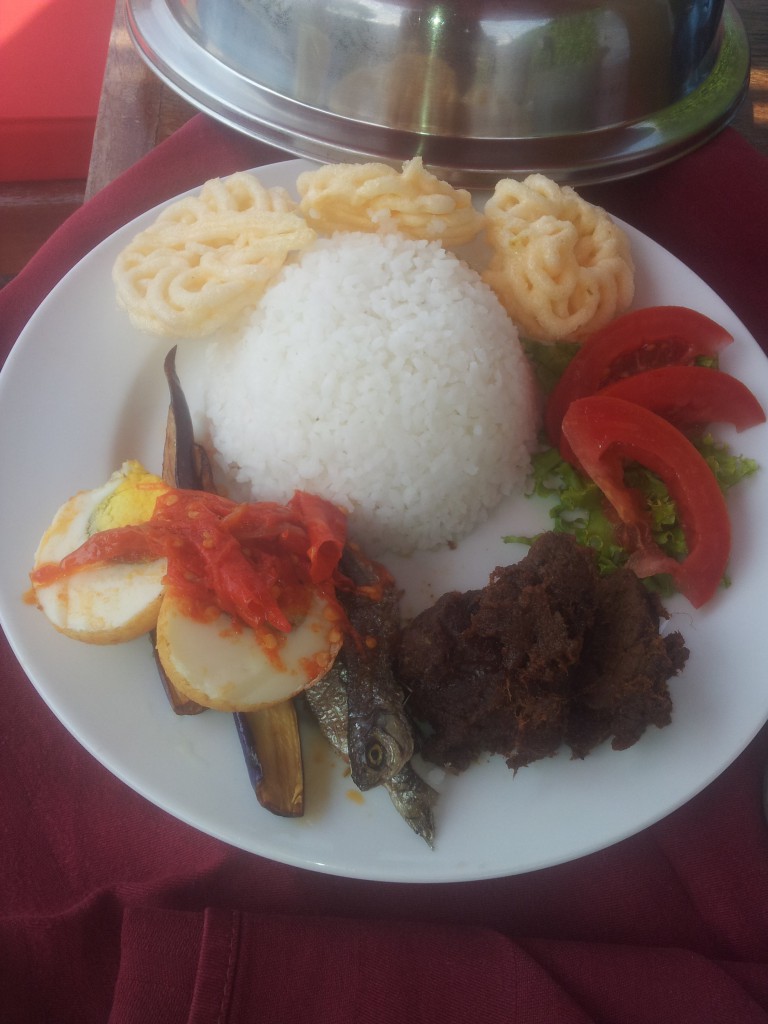 Nasi Padang, Sumatra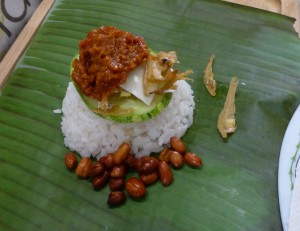 Nasi Lemak, Nazlina Cooking Class. Penang – Malaysia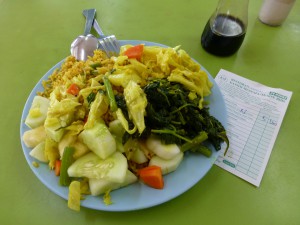 Nasi Kandar, the best!! At Kassim Mustafa in Penang.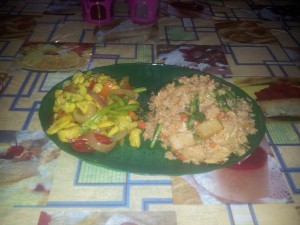 Warung Kita, Tioman Island – Malaysia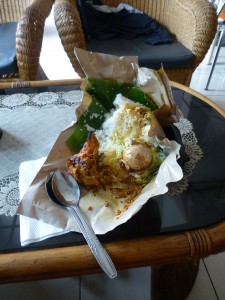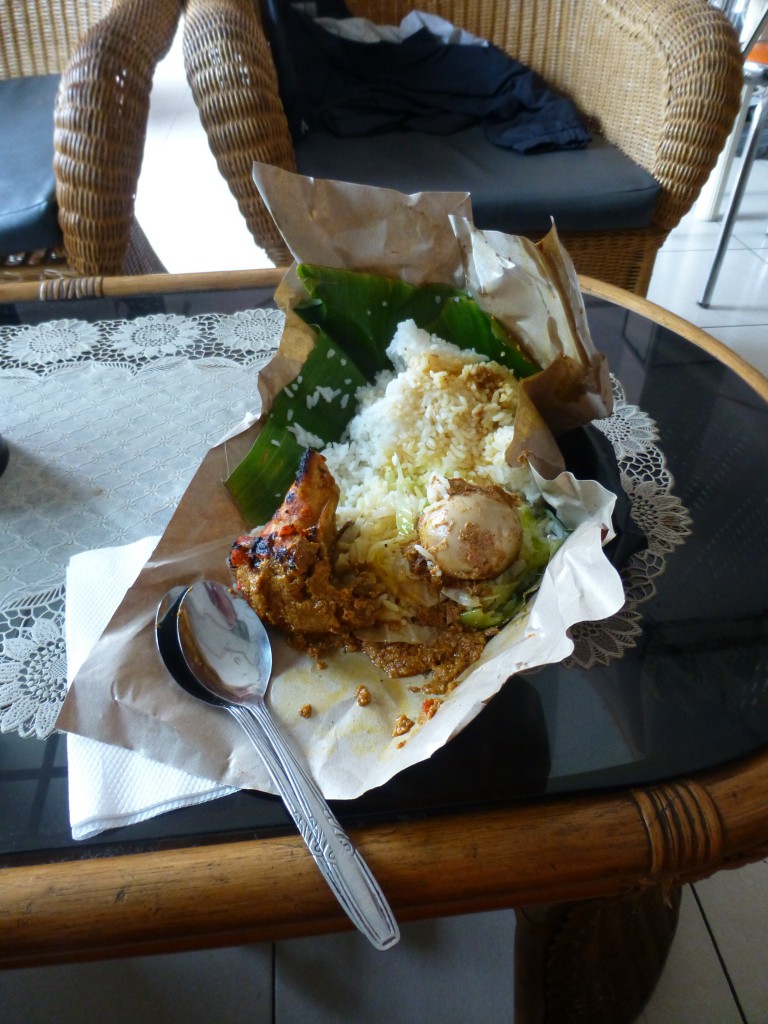 Nasi 'Take Away' 🙂 Bukittinggi – Sumatra, Indonesia
The Pad Thai from Thailand.
The noodles Pad Thai style is  great. I didn't tasted them for a long time but this year I was on the island of Koh Tao and there I ordered them. What a great taste for quite a simple dish.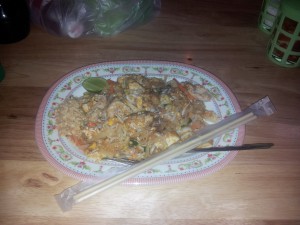 On the Island of Koh Tao, Thailand
At most dishes they use all flavours like sweet, sour, salt and make it the best combination to get the taste they want. Because of all the ingredients and flavours together the dishes tastes so great and full of flavour. And as always you do get herbs, sauces and lemon on the side of your dish to spice it to your own satisfaction.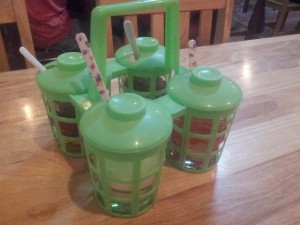 I find out, looking for pictures of the best food I had, I hardly make pictures of my food. I dive right into it probably.  Eating is a big hobby of mine, something I enjoy a lot while traveling.
Fish, Mekong Delta –  Vietnam
I haven't got the brave heart to eat these bugs… That's how I see these animals. I know that in some countries it is a delicacy…but I'll skip it as long as I can 🙂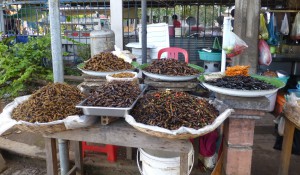 Seen on the streets of Cambodia