Discover Ibiza and Formentera – Spain
|
It's been a while… 2013.. …when I just started taking solo trips and I went to Ibiza in the spring. I loved to discover how I could travel around the island so easily and to see which villages I could visit on Ibiza. I was only there for 5 days and because there is also a lot to see in Ibiza town of course I can show you only 3 of the great villages of Ibiza and Formentera, the small nearby island!
Did you know that Ibiza and Formentera are Spanish islands belonging to the Balearic Islands. The island is often called Eivissa, which is the Catalan name. Ibiza is of course known as a party island but of course it is so much more than that!

Go into nature and discover the many beaches around the island! After my visit of 5 days this island I haven't left my list yet 🙂 And that has nothing to do with those parties!
Discover Ibiza and Formentera – Spain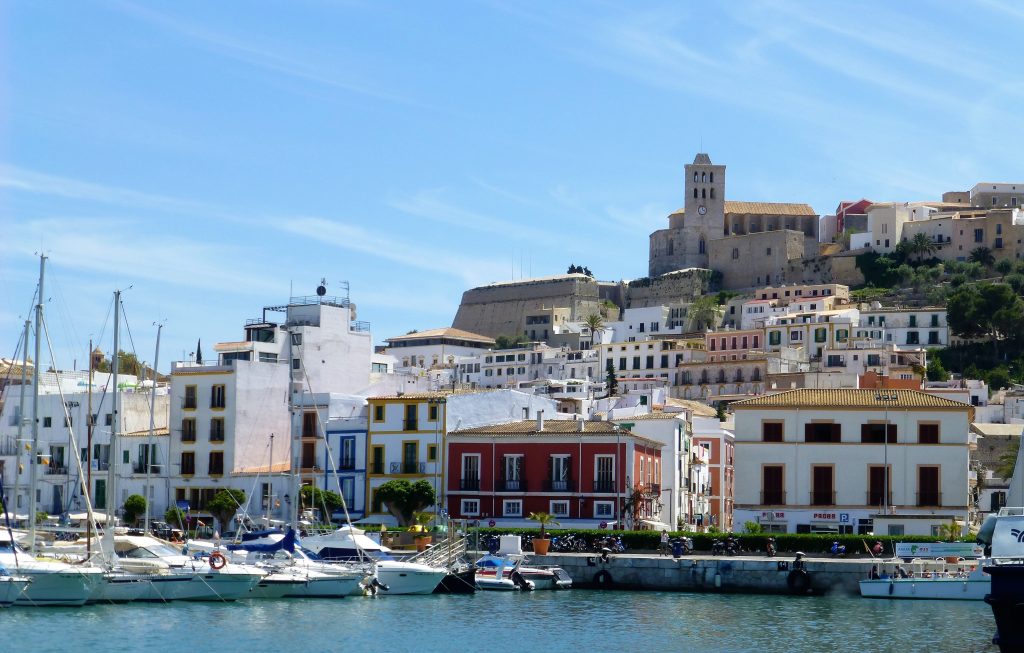 Ibiza city
I had a hotel in Ibiza town, not in the centre but near a boulevard, so with a view of the sea and in a slightly quieter environment. Walking I could easily enter the city and I did that often! I loved discovering all the streets of the city..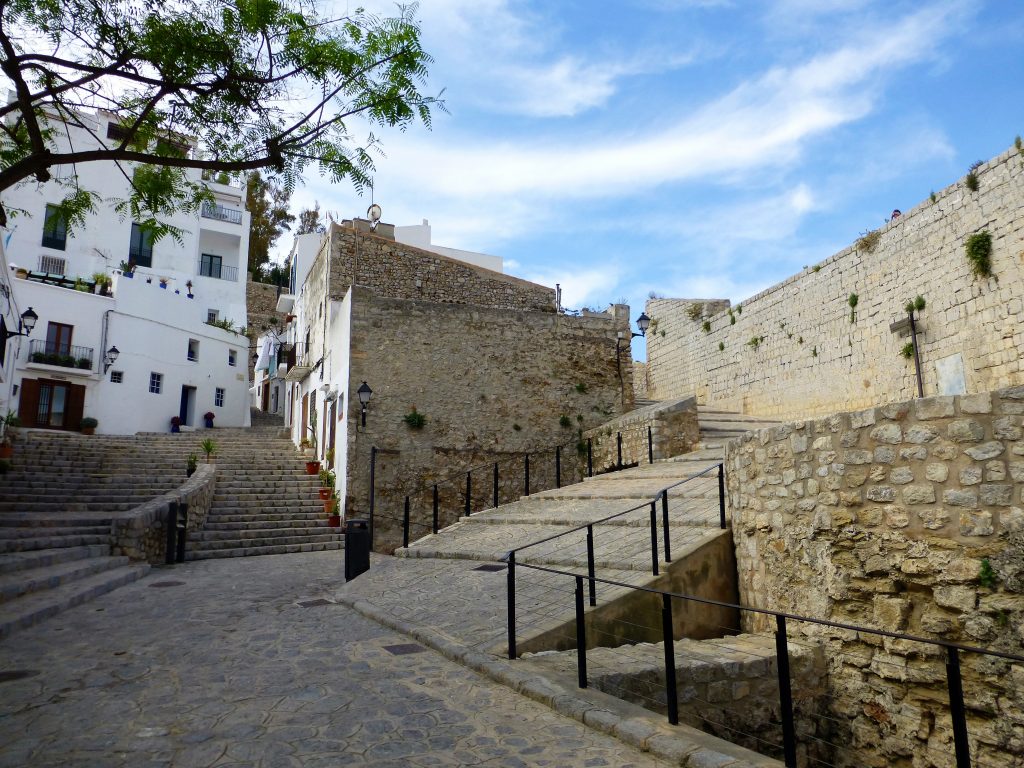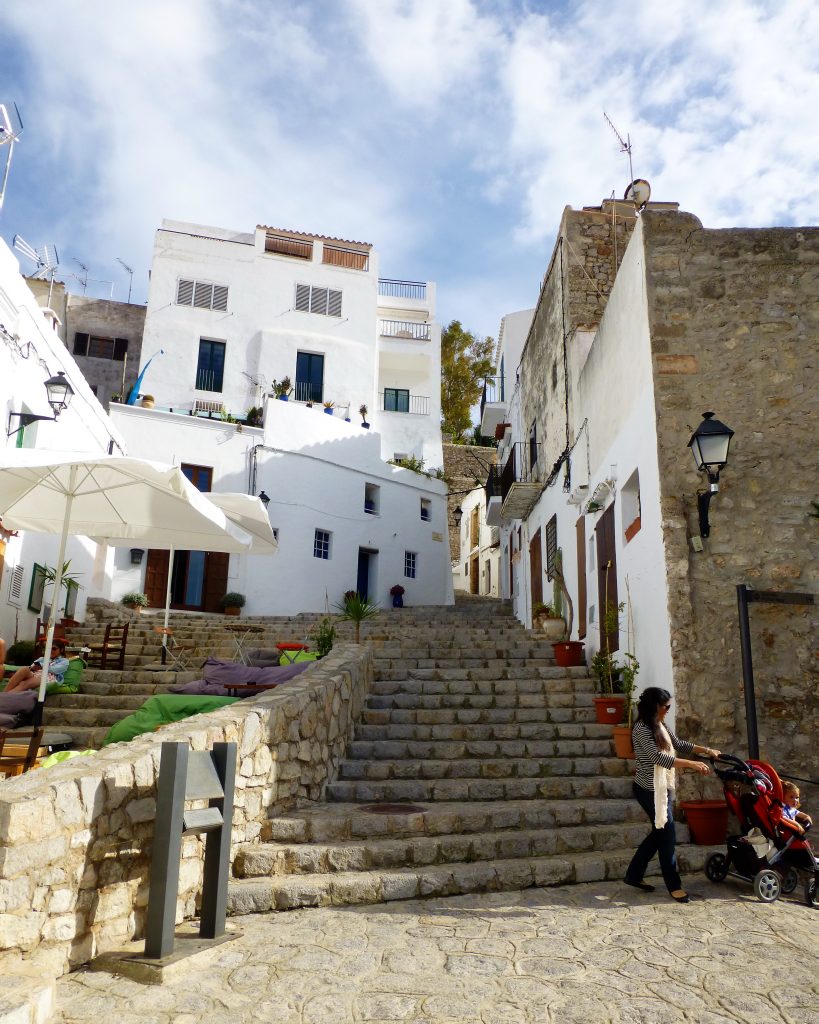 Discover the many alleys of Ibiza city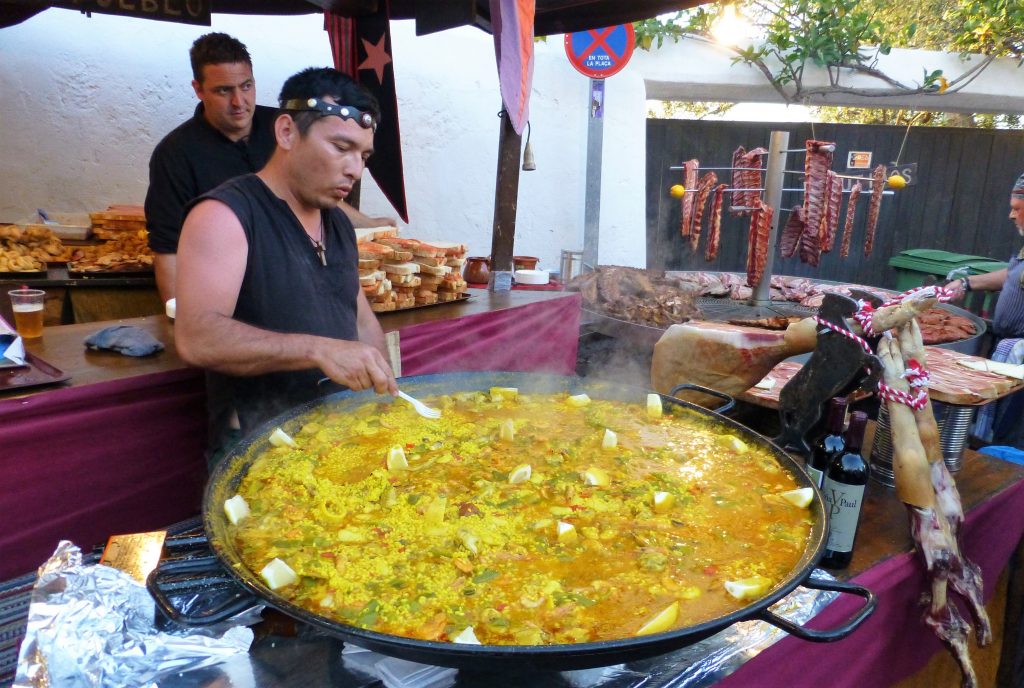 And of course you should try the Spanish Paella!
Dalt Vila – Ibiza
The old castle of Dalt Vila which is visible almost everywhere from the city is a must visit of course! Also during the sunset this is a popular spot!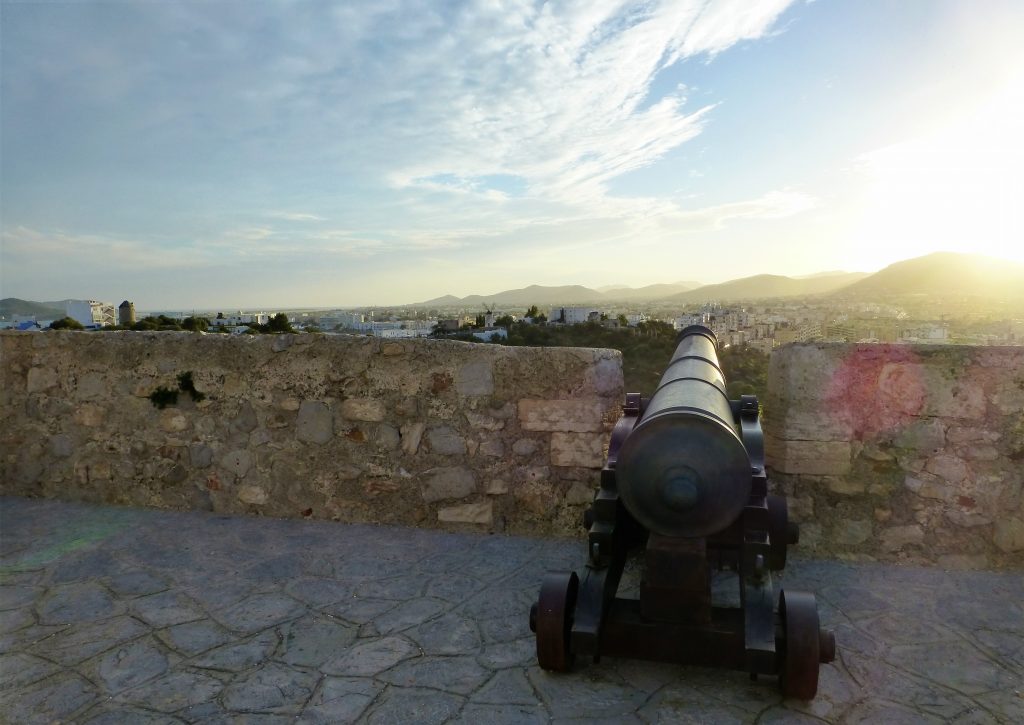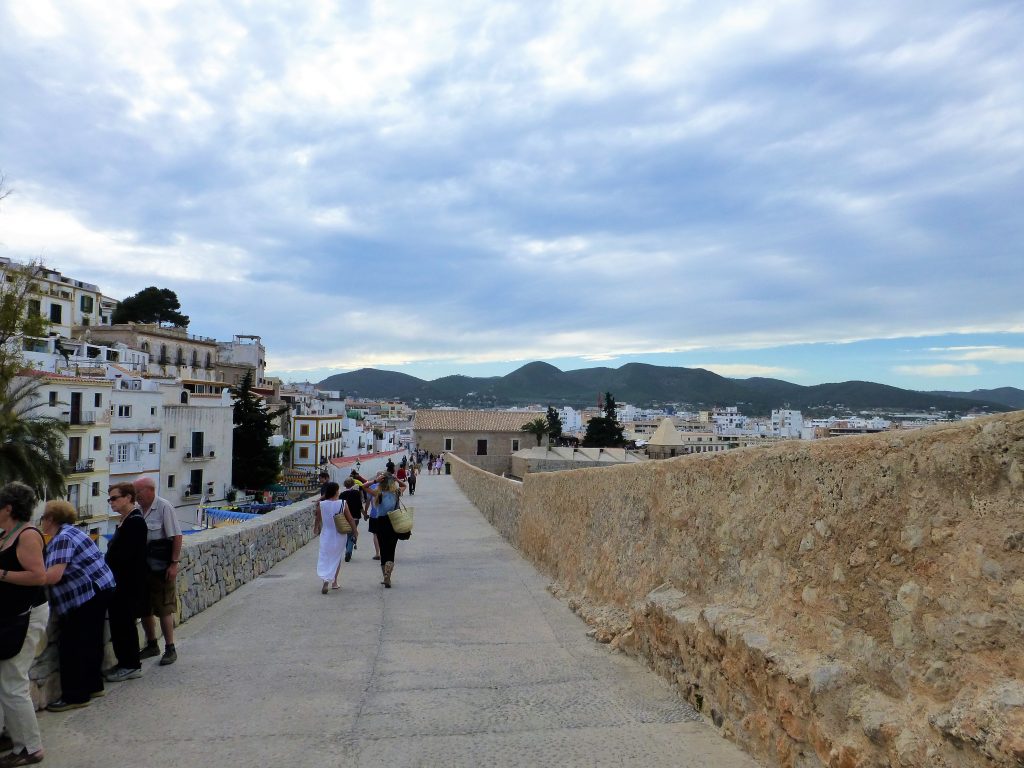 Sant Antony de Portmany
Very nice town Sant Antony de Portmany and the second big city on the island of Ibiza. It is only a half hour drive from Ibiza town and I went there by bus! I was there on a Sunday and so a lot of shops were closed in the preseason. Because of that I could enjoy the harbor and the boulevard which took me a bit outside the center.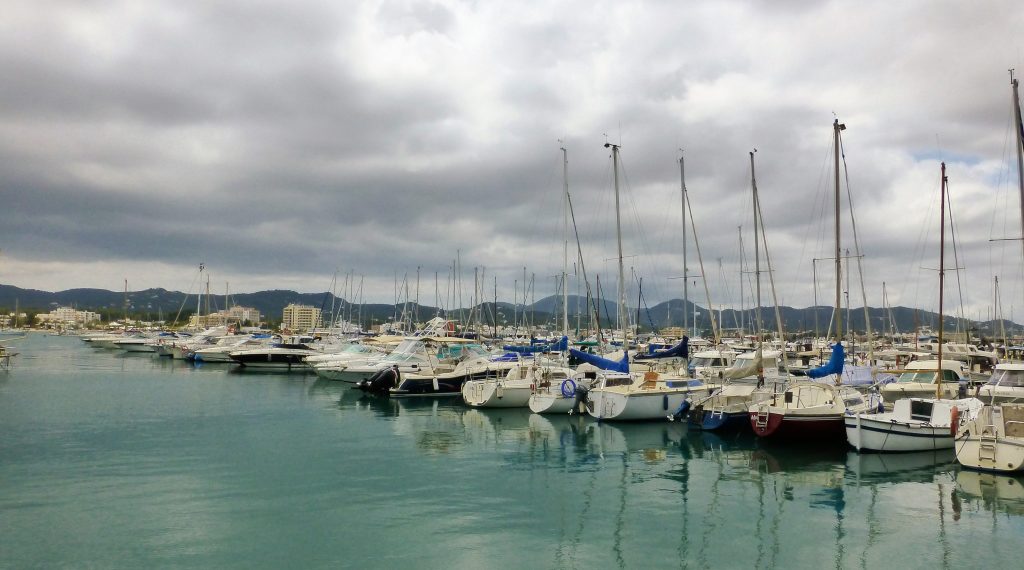 Did you know that on the biggest roundabout in town there's a work of art representing Columbus' egg? Very nice to see of course…but apart from that it doesn't represent much more than an egg 🙂
Did you know that in San Antonio they claim that Columbus was born here?  This while all history books mention Genoa in Italy as the birthplace of Christopher Columbus.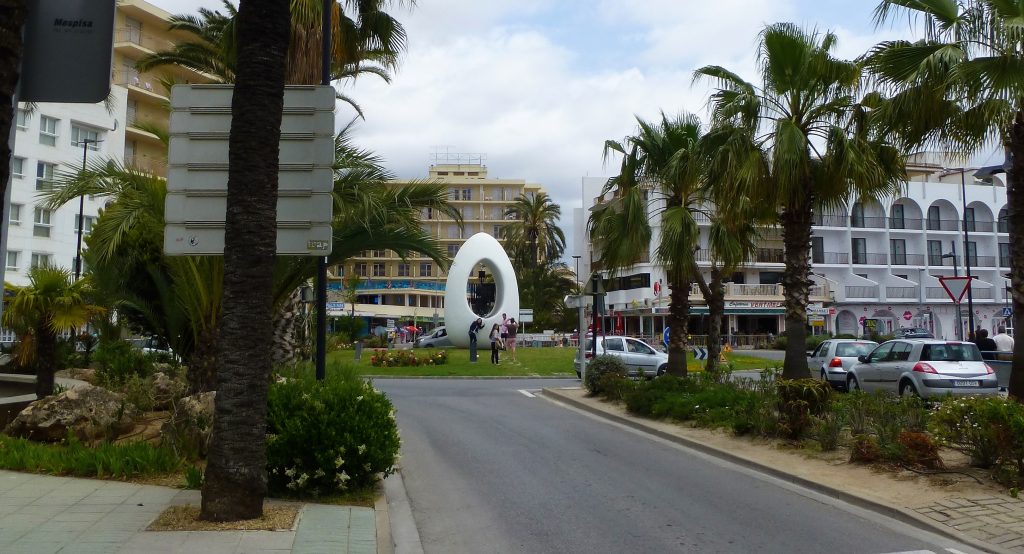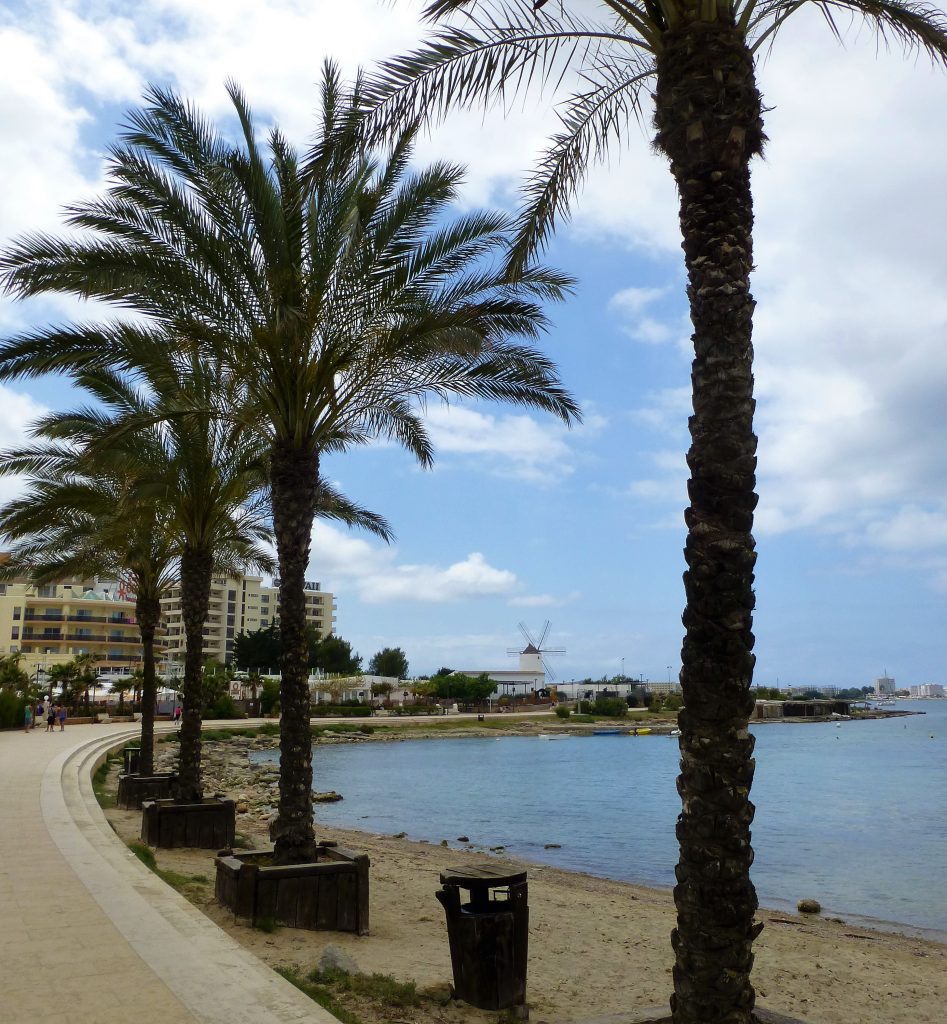 Discover Ibiza and Formentera – Spain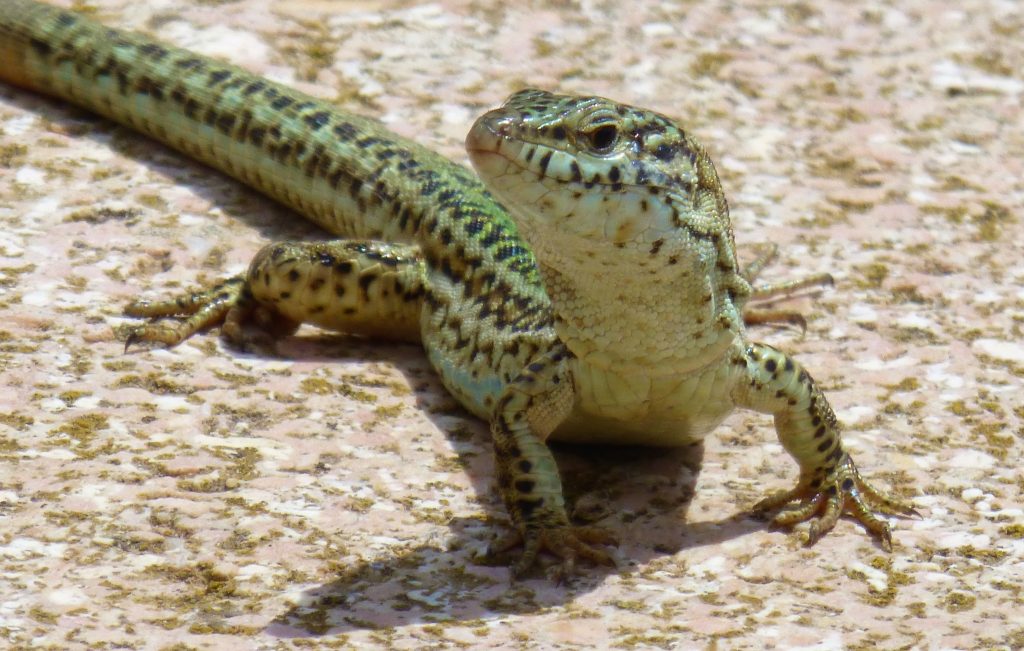 Port de Sant Miquel
Because I wanted to go to a nice beach I went to Port de Sant Miguel. I walked around here for a while and visited a stalactite cave Cova de Can Marçà. When the beach turned out to be quite empty and there was no nice lounger for me to be found I went back to Ibiza city.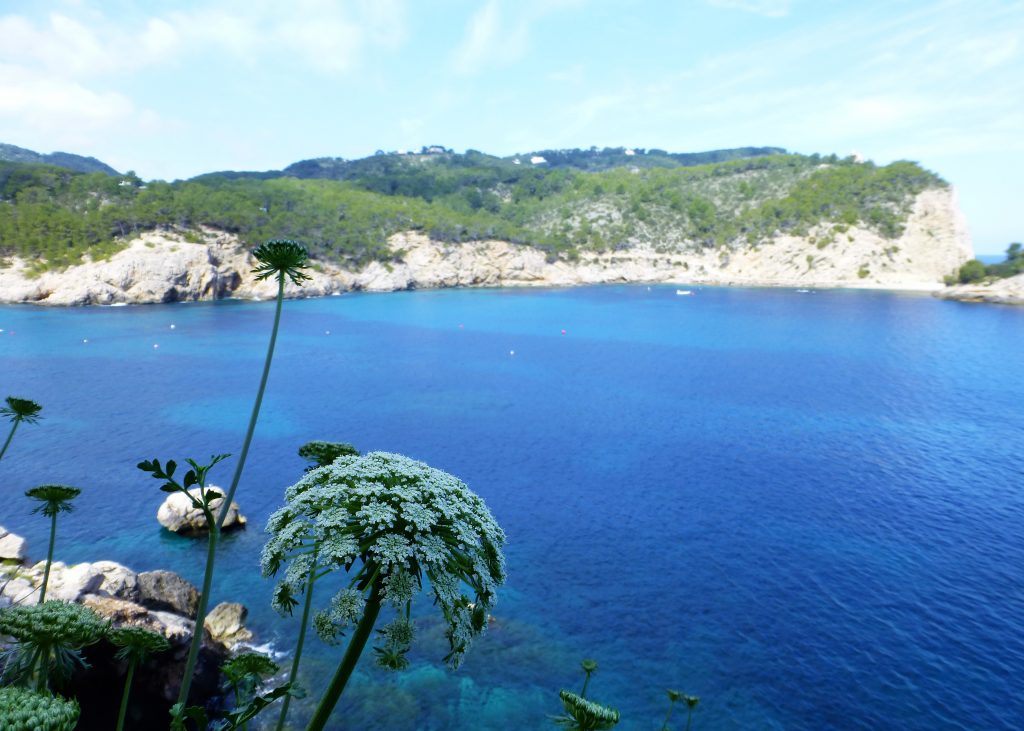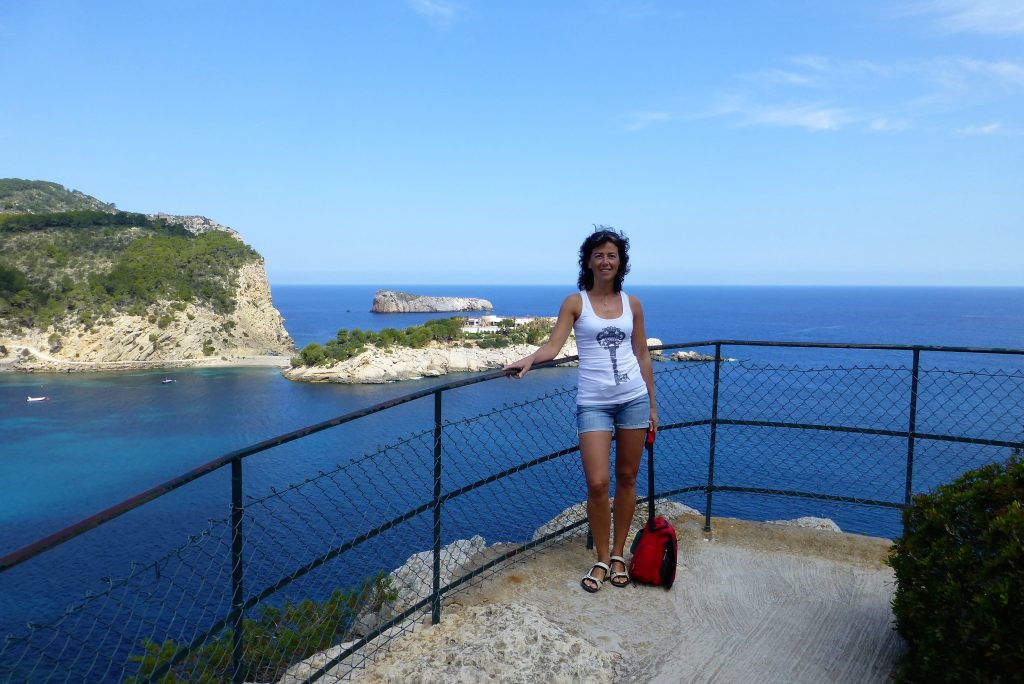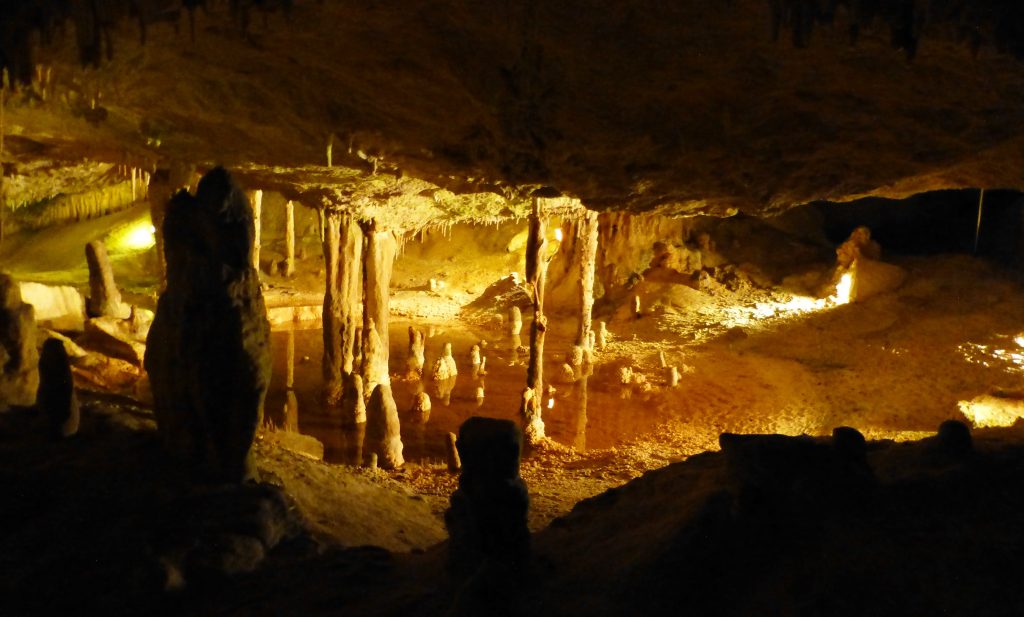 Cova de Can Marçà – Ibiza
This was easier thought than it turned out when there was no bus running. As I said before, I was there in the preseason and not everything is up and running yet. What was a nice challenge was to hitchhike back to Ibiza town. How nice is it that I had the first hitchhike in no time and also the second one that brought me to the city.
Totally in style of this super relaxed hippie island!
Las Dalias – San Carlos
Which brings me to the following highlight 🙂 The hippie market Las Dalias! Of course you can't miss it either. This was the most visited and so I took a bus to this market near San Carlos. I walked over it and liked the atmosphere but not really my way of spending my time on holiday. Everything was extra expensive because it is so popular… Also not really nice… So after an hour I was ready and soon I went on with the bus again.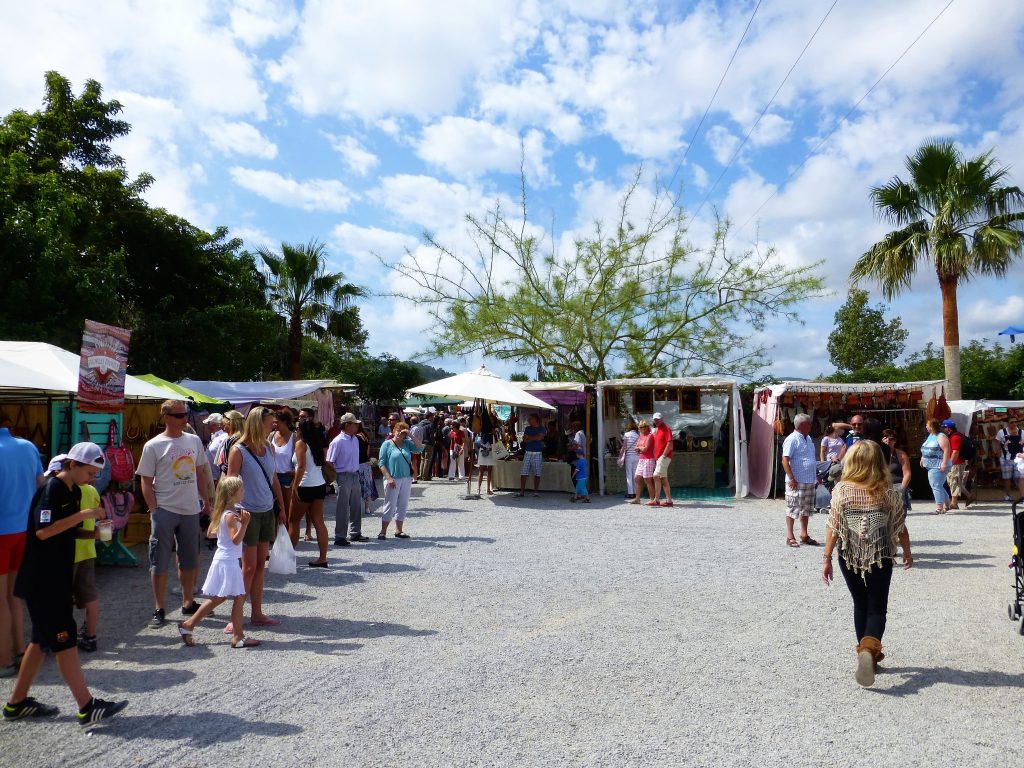 The famous hippiemarket Las Dalias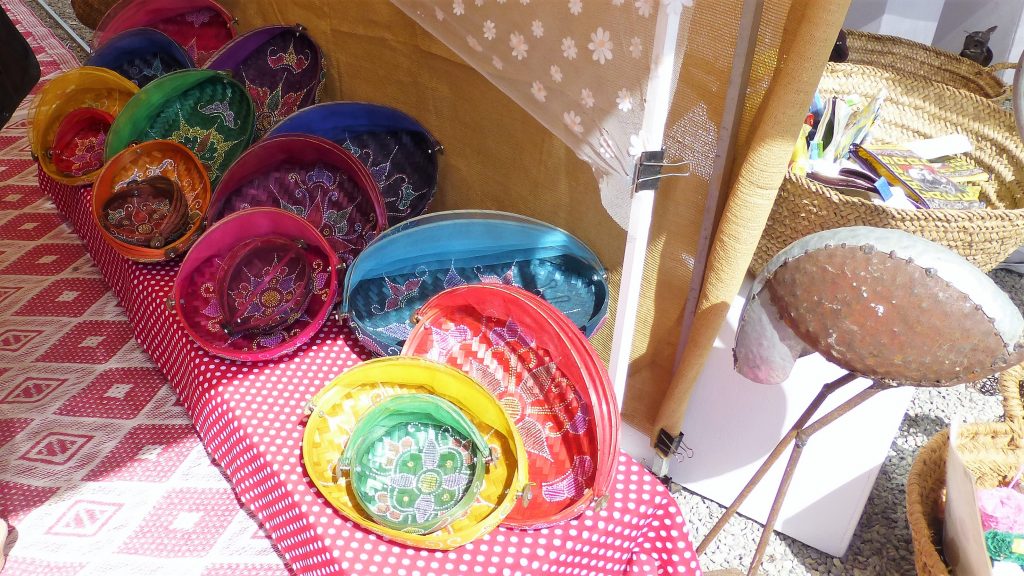 San Eularia des Riu
I decided to make a stopover in San Eularia to stroll around. Lovely place on the coast. That day I had my lunch there with a view of the Balearic Sea and enjoyed the spring sunshine.
What else can you wish for?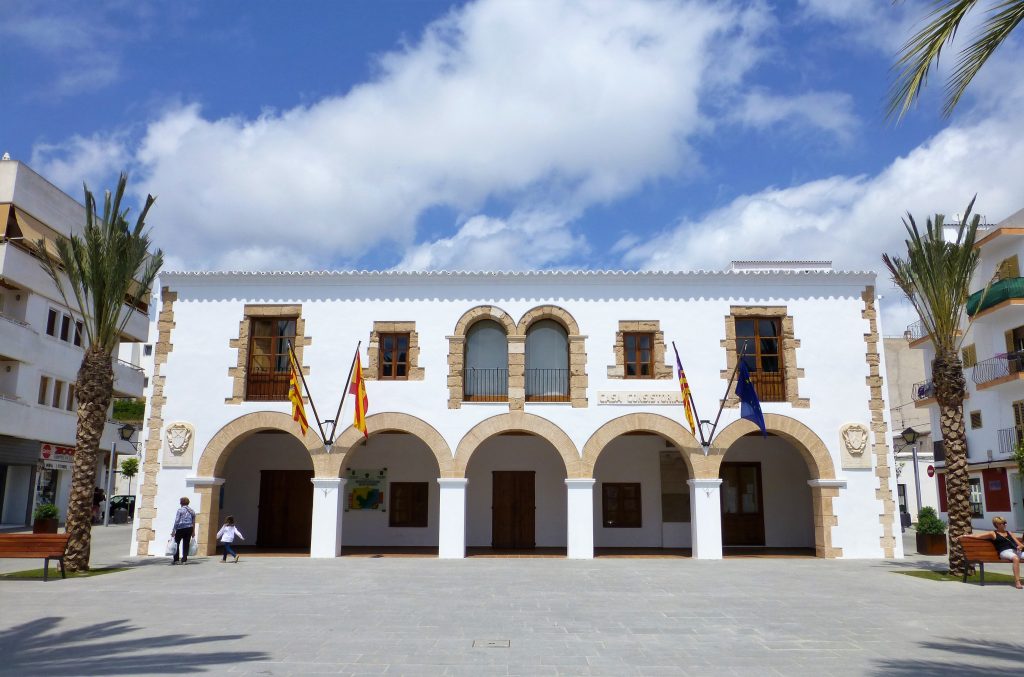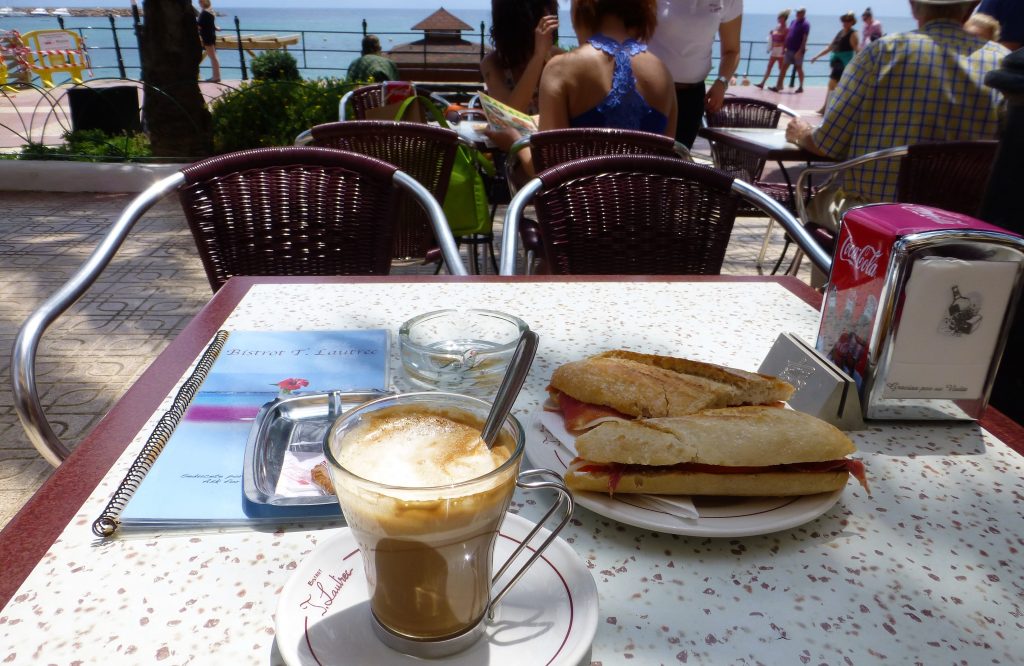 Discover not only Ibiza ..
Go see the island of Formentera!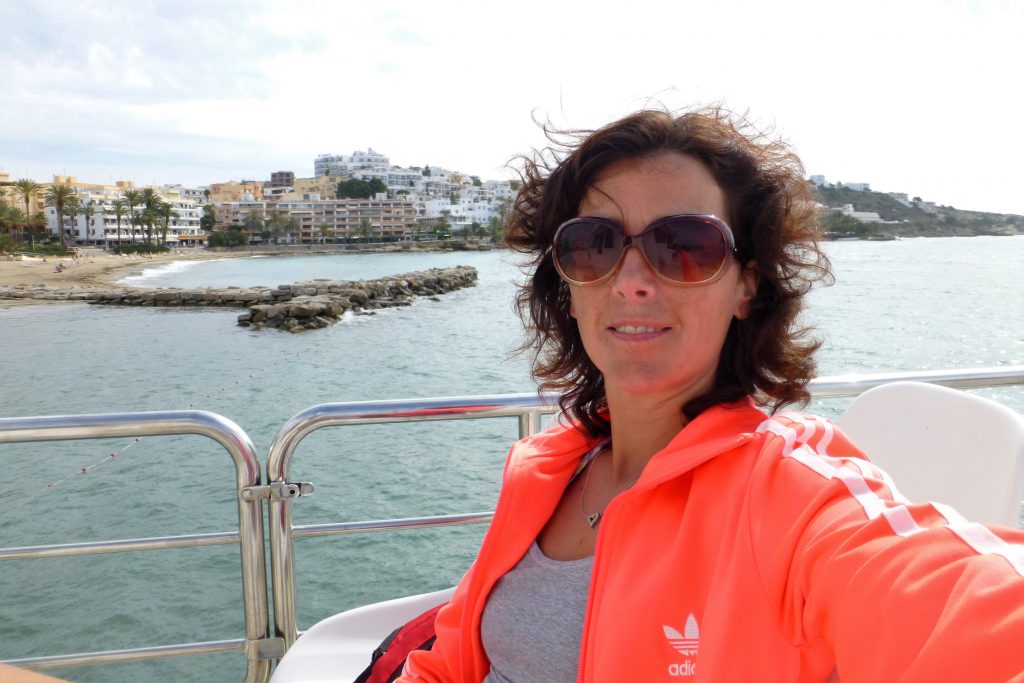 Rent a scooter! Explore the island of Formentera
On my last day I took the boat to the island of Formentera. I rented a scooter and crossed the island. What a wonderful way to explore this island. I drove into all kinds of side roads and ended up at the most beautiful viewpoints. Again I enjoyed the sun and the views and at the furthest point, at the lighthouse, I ate my lunch…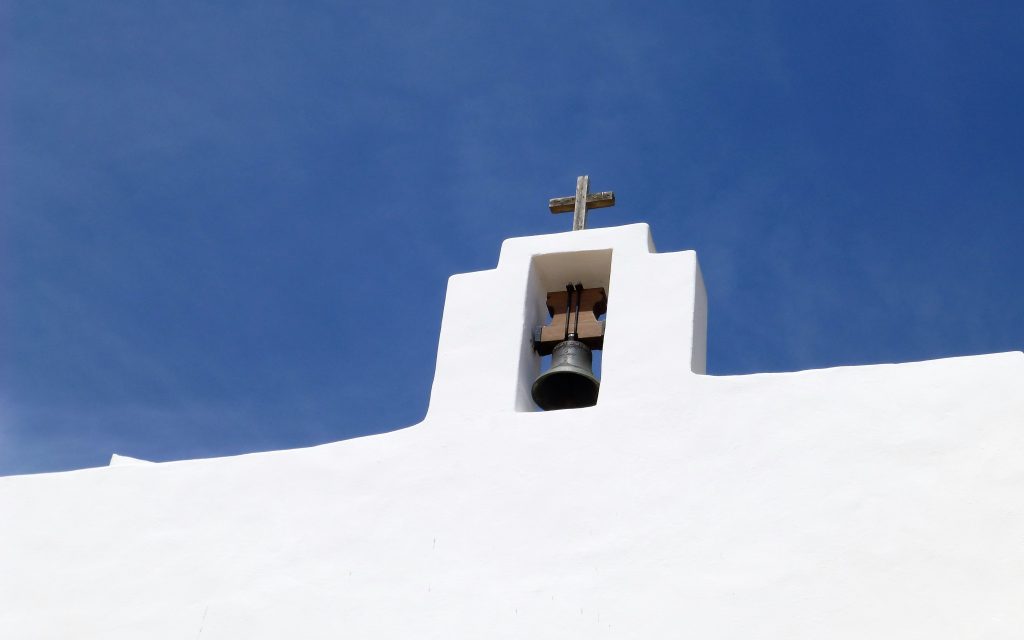 On Formentera Sant Francesc Xavier is the capital and also the first place you will find when you start driving from La Savina where you come ashore by boat. It is a nice place and the church on the center square is striking!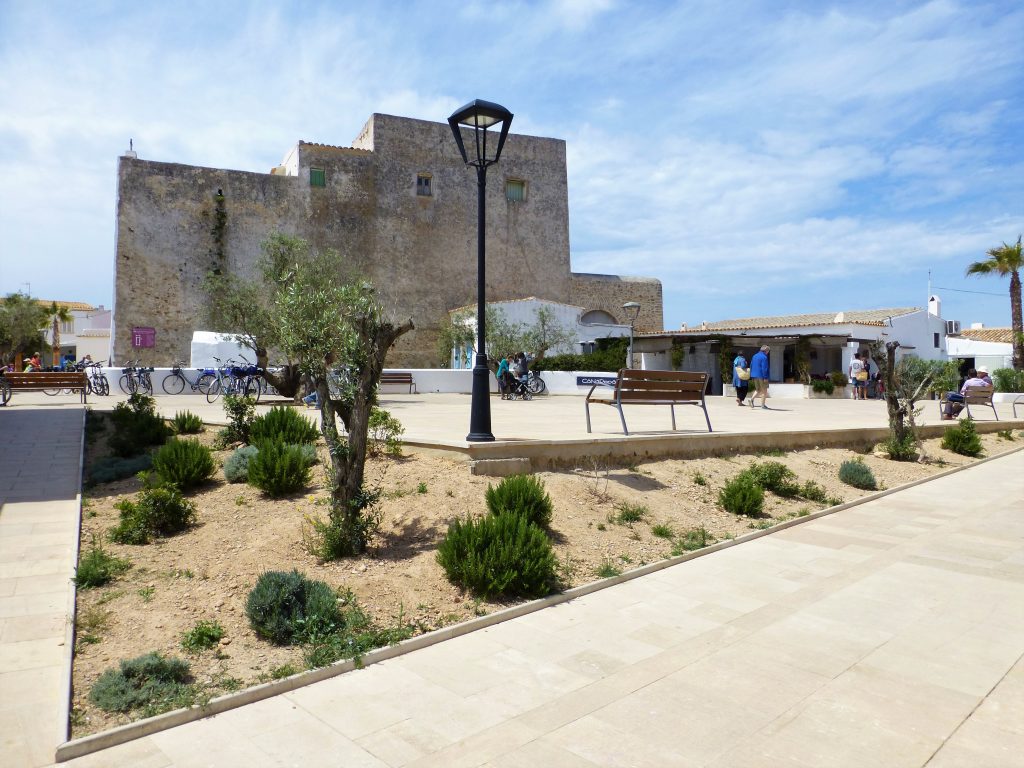 The building was originally built as a fortification and also as a church. The high imposing white walls are certainly not reminiscent of a church, but the cross with bell on top of the building soon betrays the background.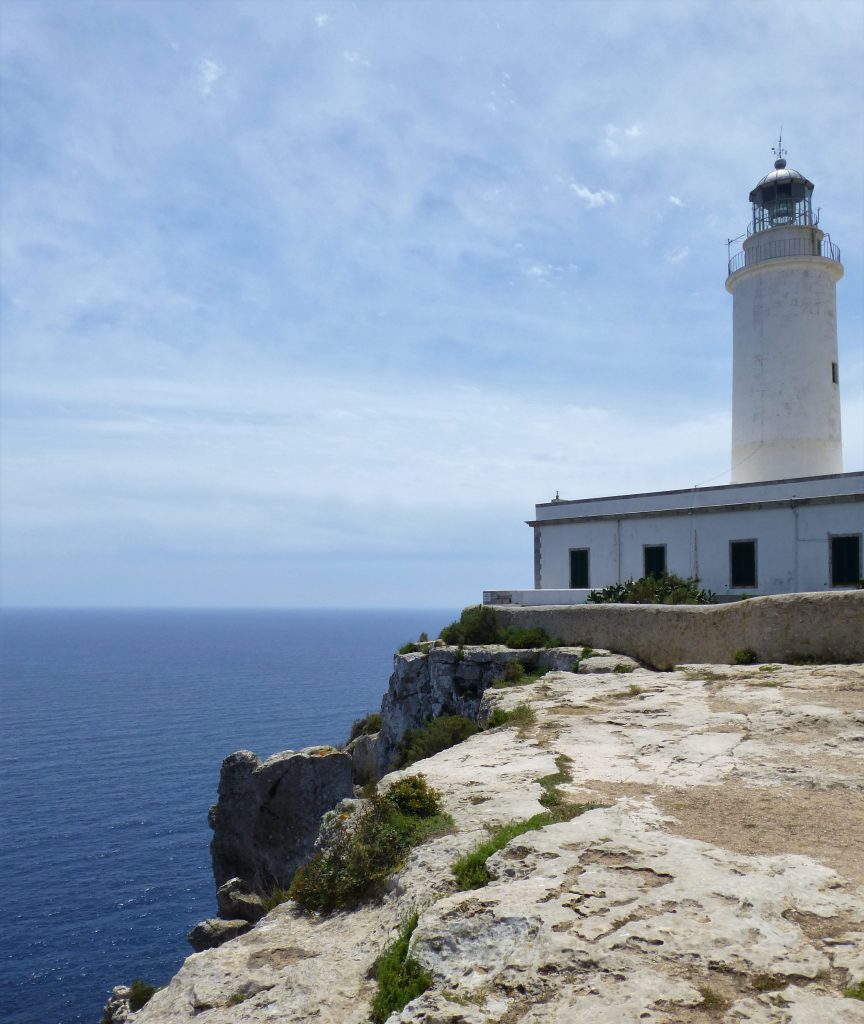 Did you know that Formentera is a self-contained municipality and also the smallest inhabited island in the Balearic Islands region? The island is 19 km long and has over 12,000 inhabitants divided over several villages on the island.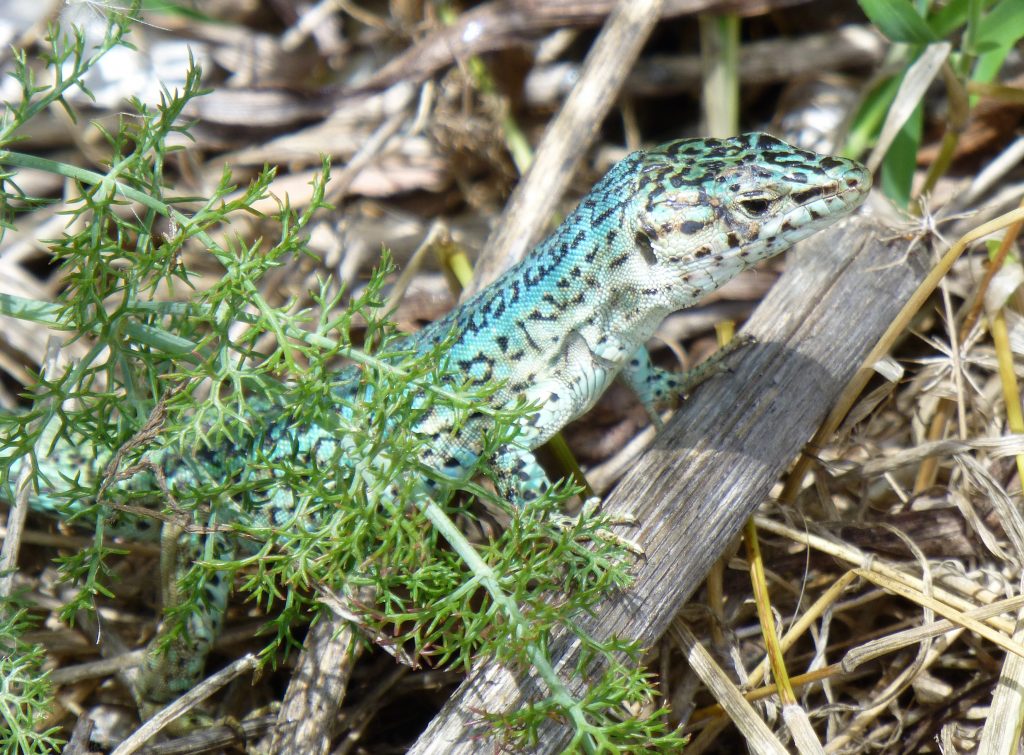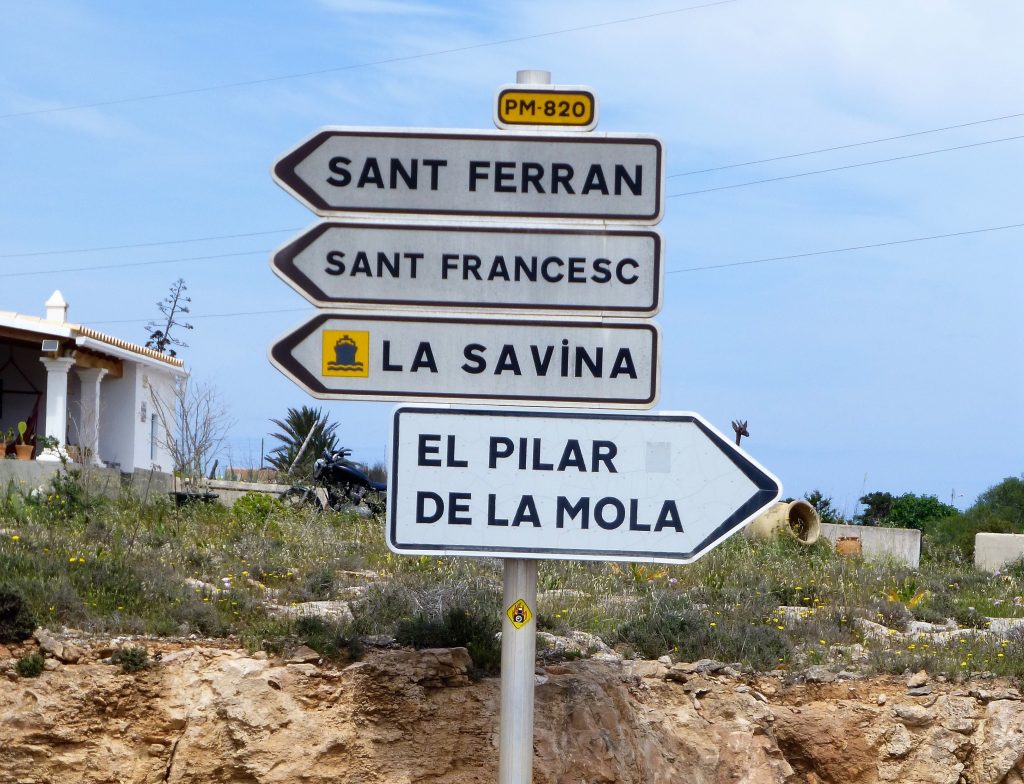 Formentera – Balearic – Spain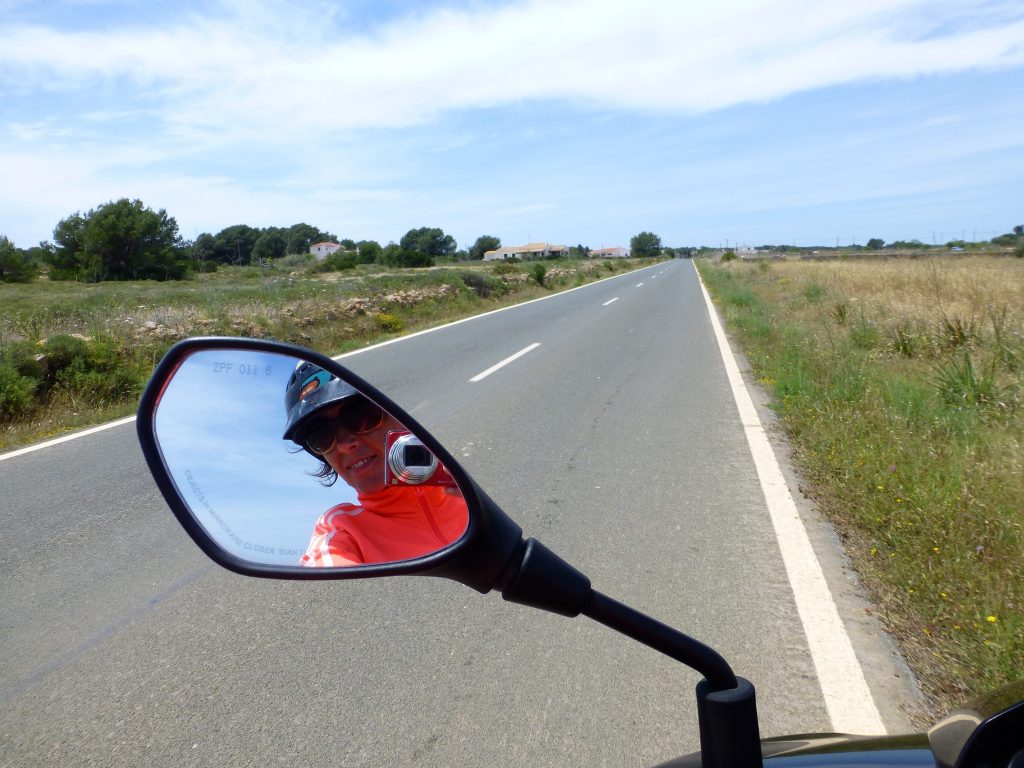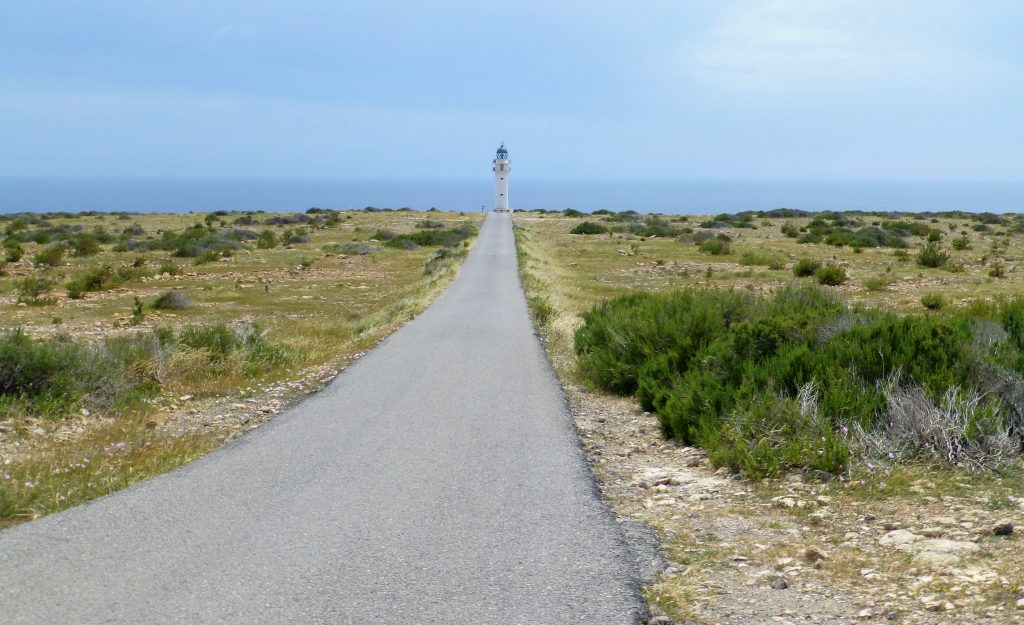 I spent the day here at the various places on the island of Formentera. And when you're waiting for the boat back to Ibiza, take a good look in the water and see how much colors are passing by!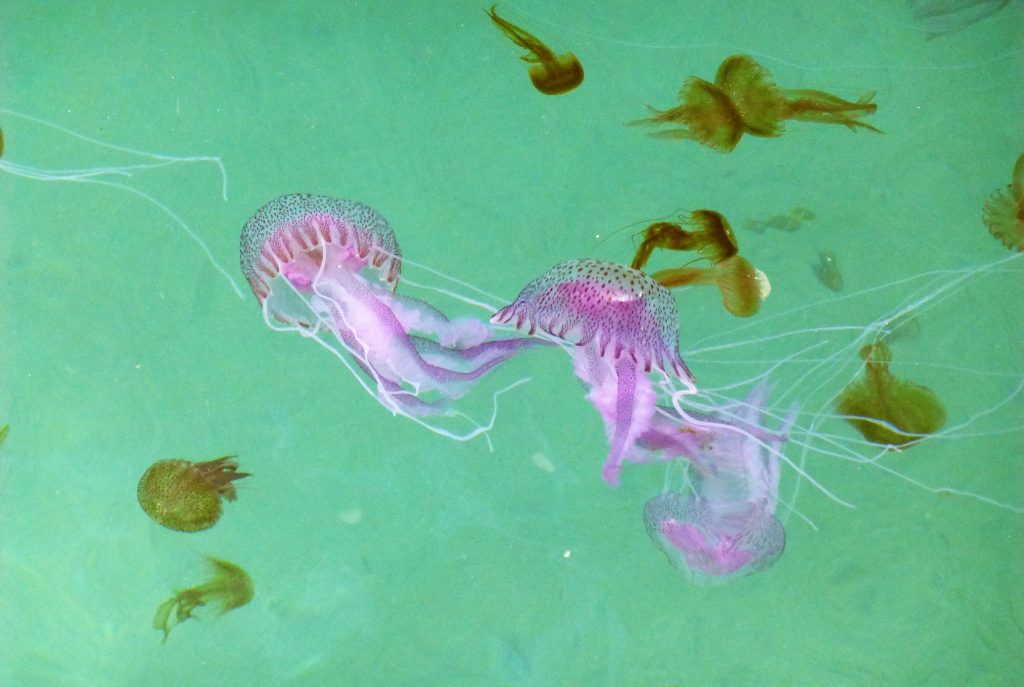 As I said I only had 5 days but had enjoyed sun, sea, beach and a lovely Mediterranean atmosphere. I got on the plane again and headed for a spring fresh Netherlands and decided at that moment that I would come back again.
It's been seven years now, and I haven't gotten around to it…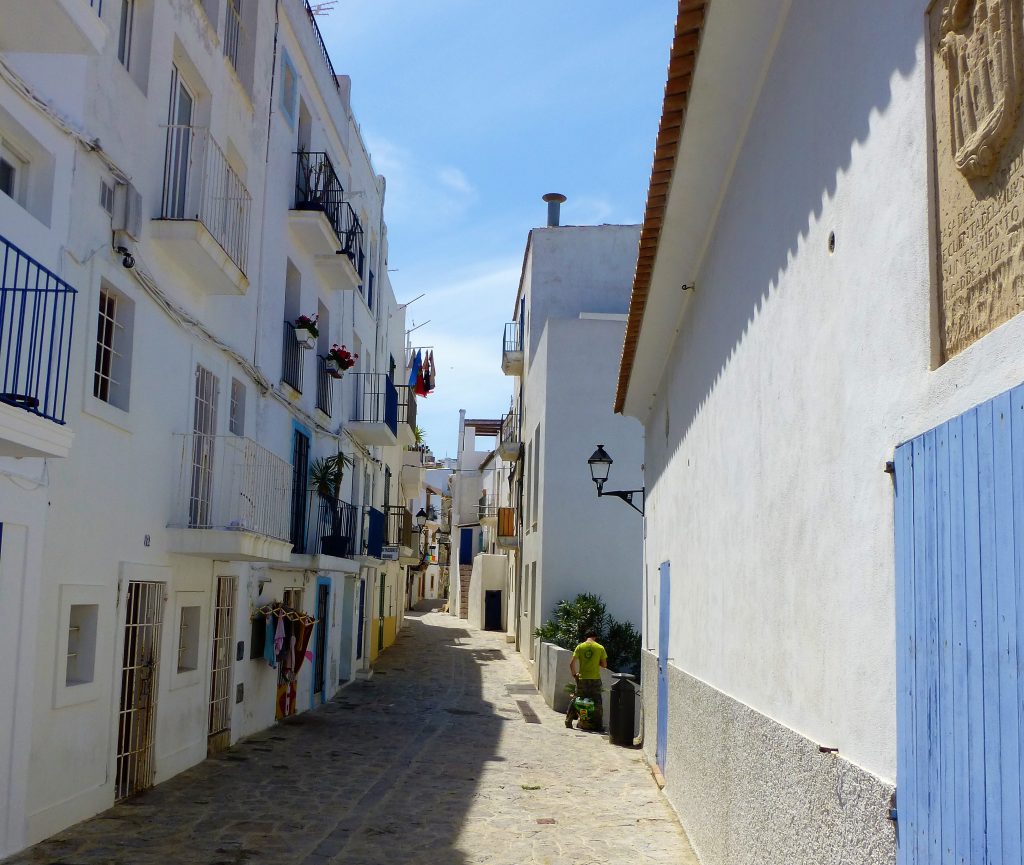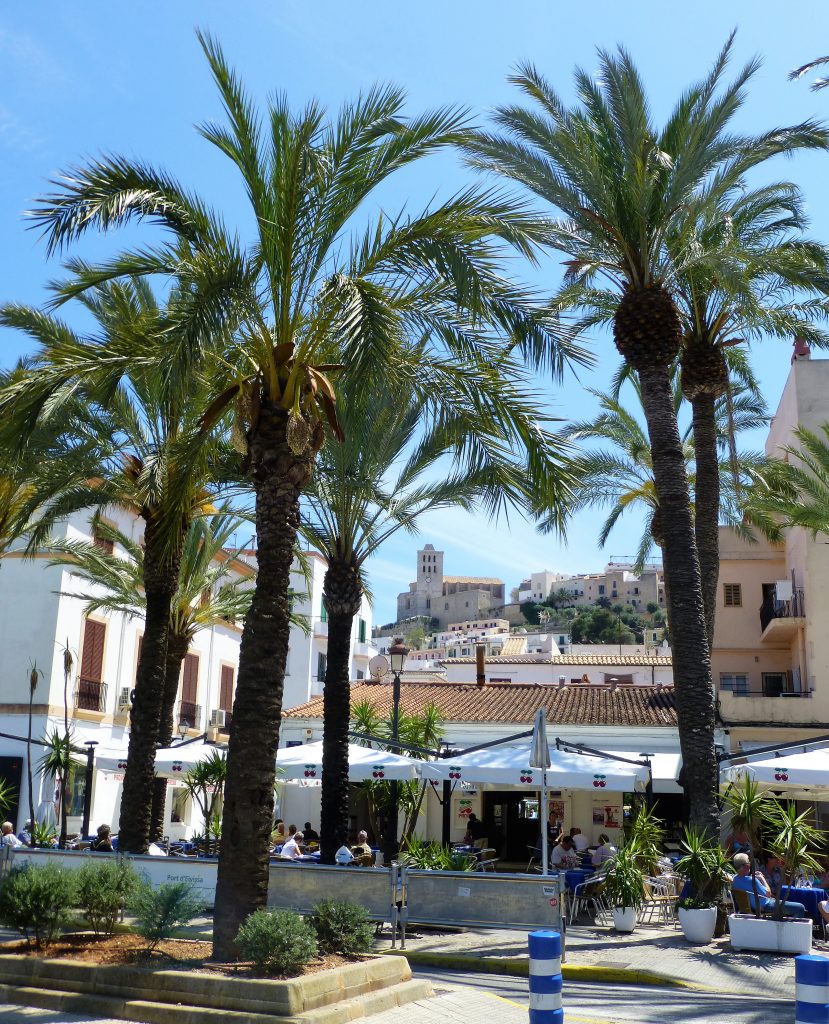 Have you ever been to the famous island of Ibiza?
Or are you not such a party animal and for that reason you have always ignored the island?
Ibiza and Formentera is a combination I can recommend. If I would have had some extra days I would have gone to Formentera again and would have been able to explore this island better. And yes… on Ibiza itself I haven't been to a lot of the great small villages either!!
So many places and so many nice beaches to discover!
Did you like this tip?
Then share it for me on your social media!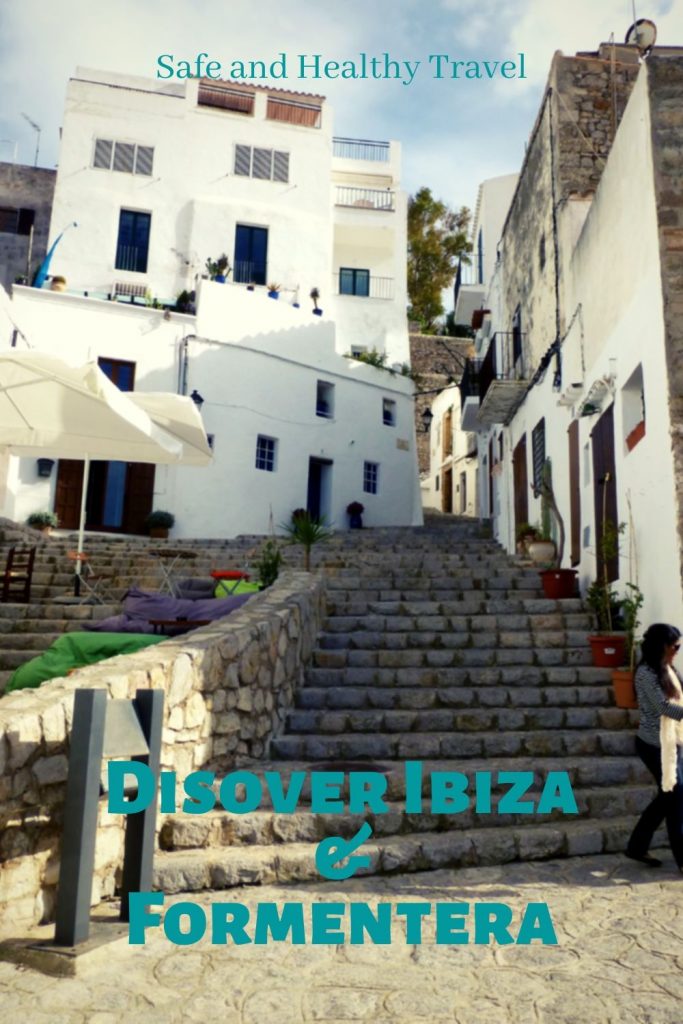 Want to read more about Spain?
Kayaking on the river Ter – Costa Brava
Walk the great Camino Frances – Spanje
Think about the way you travel? – Sustainable Travel is Hot
Enjoy this Moment –  Path to Happiness
I travel solo often, how about you?
I hope you love this world as much as I do!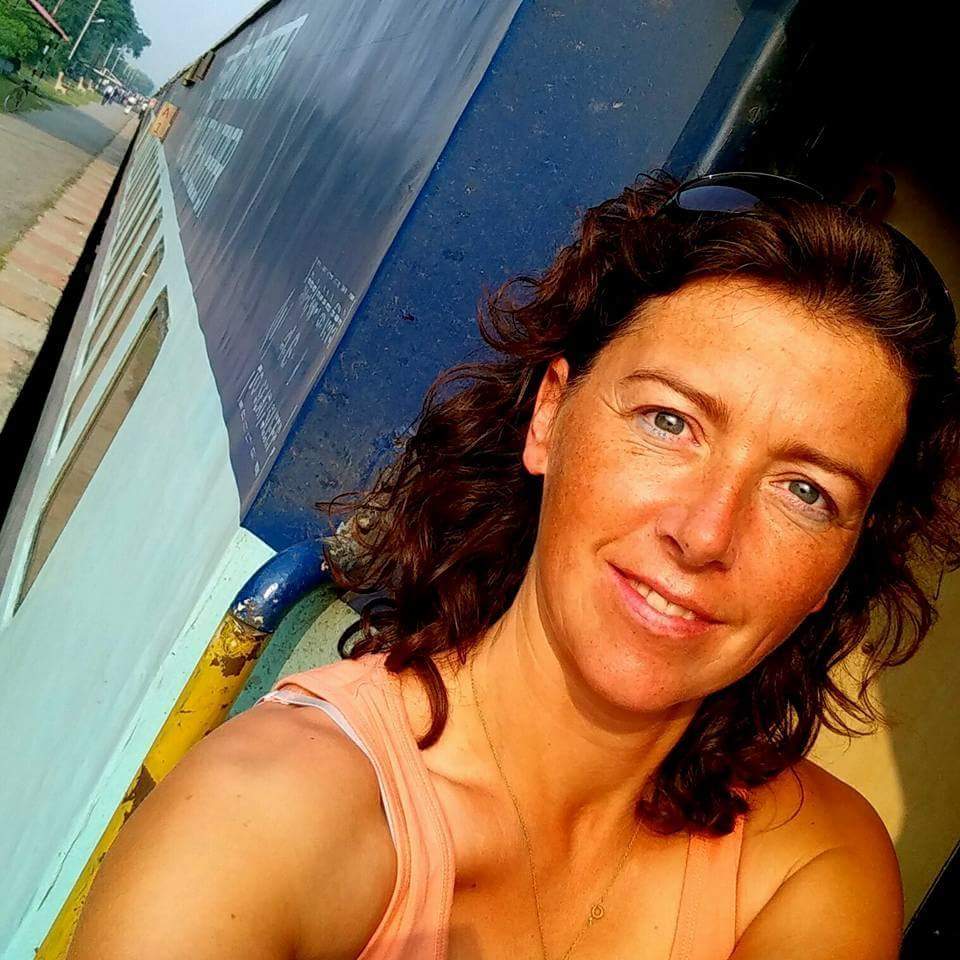 Jacomijn is een politieagent uit Nederland die jou graag laat zien hoe je veilig, actief en gezond de wereld kan over reizen. Safe and Healthy travel is a MUST