The year is ending and on this last day I do feel the urge to share some of my numbers of 2017, this year of traveling!! I had a great year, travelwise… Also at home and at my job as a policeofficer my year was good and nothing happened to me that didn't gave me a happy and good feeling. I hope this will be the same for you too!!
I'll start with januari 1st. For me the first time I didn't celebrate it in my own country and with my own family. I was still traveling, already for 4 months at that time and was in Kuala Lumpur with a friend and colleague at new years.
We had a great week and the night of newyears was spend on the roof of Regalia Residence at the swimmingpool. I loved it!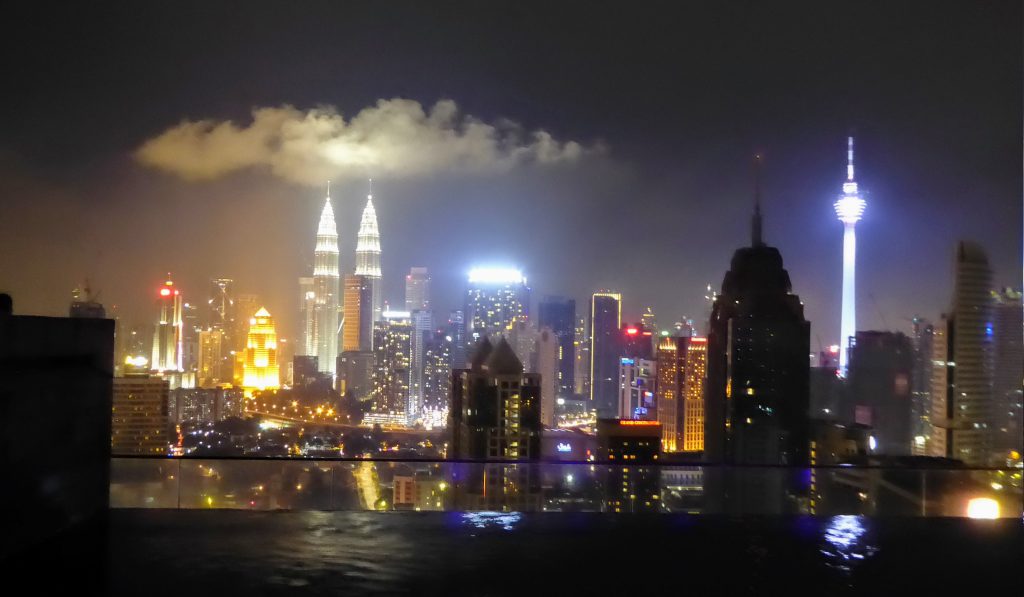 If you want to see some fireworks you are not in the right spot here…they were at the other side of the Petronas Towers 🙂
My Numbers of 2017
I have visited 10 countries this year!!
Malaysia, Israel, UAE, Oman, Poland, Germany,
Denmark, Sweden, Italy, The Philippines and China.
I took 20 flights to get there!!
But on one of those flights I flew myself!! I was in Poland and I got the opportunity to go fly an old plane myself!! I loved it!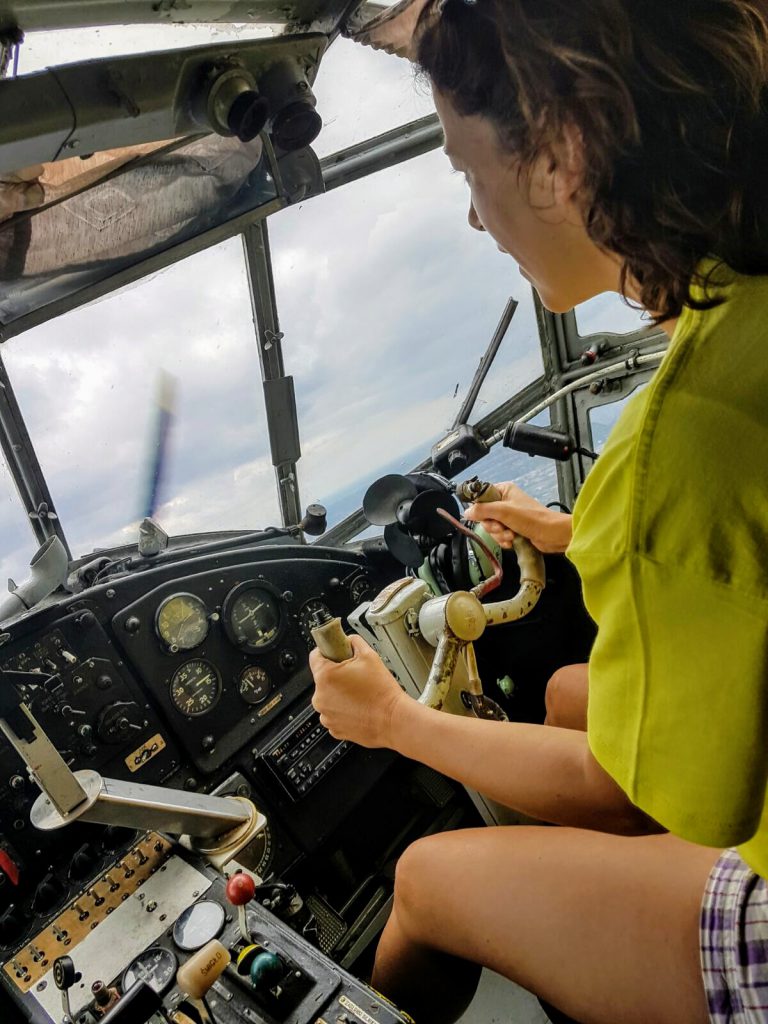 Have you ever flew a plane yourself?
I traveled for almost 60.000K this year!! Around 57.00 was by plane!

I also traveled by bicycle for almost 400K in Sweden!!
I cycled the Kattegattleden and really liked it but the weather was bad… It was raining a lot but I loved it and it has changed my way of traveling… I'll talk about that later!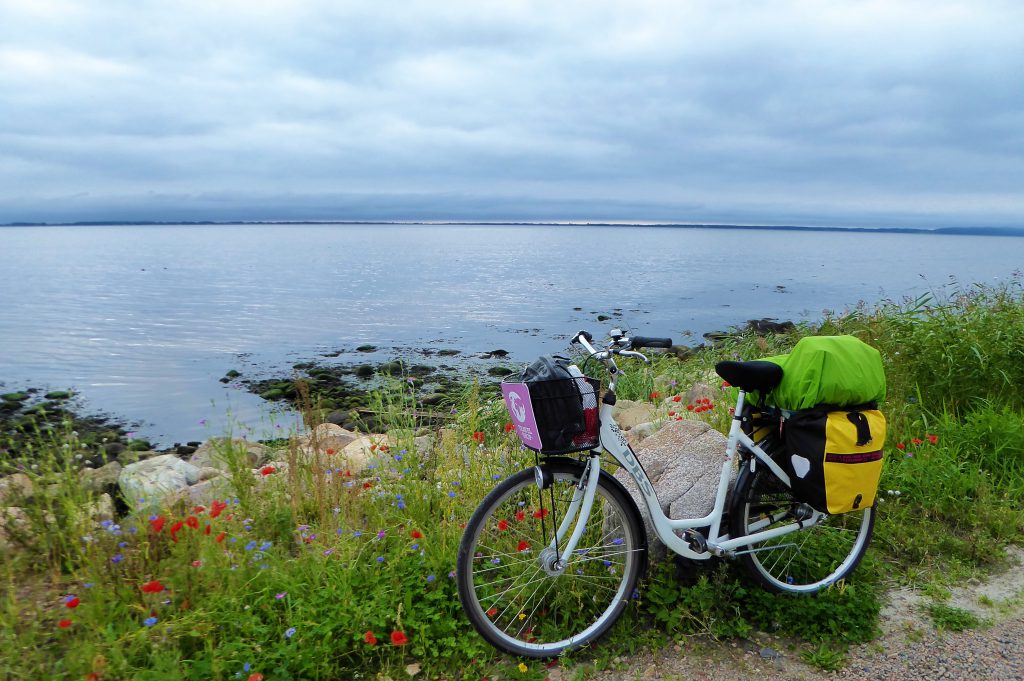 Read my adventures on cycling in Sweden here. I didn't translated the day by day version yet…but Google translate can probably help you out for this one.
After I walked the Camino last year I went on walking this year too… I walked for about 750K this year. Small walks in The Netherlands but worth mentioning too 🙂
And I hitchhiked this year too… Can you imagine that? Especially when I tell you that it was in Israel?
See this short clip about walking for 4 days in a row, in my police uniform and with lots of colleagues too!!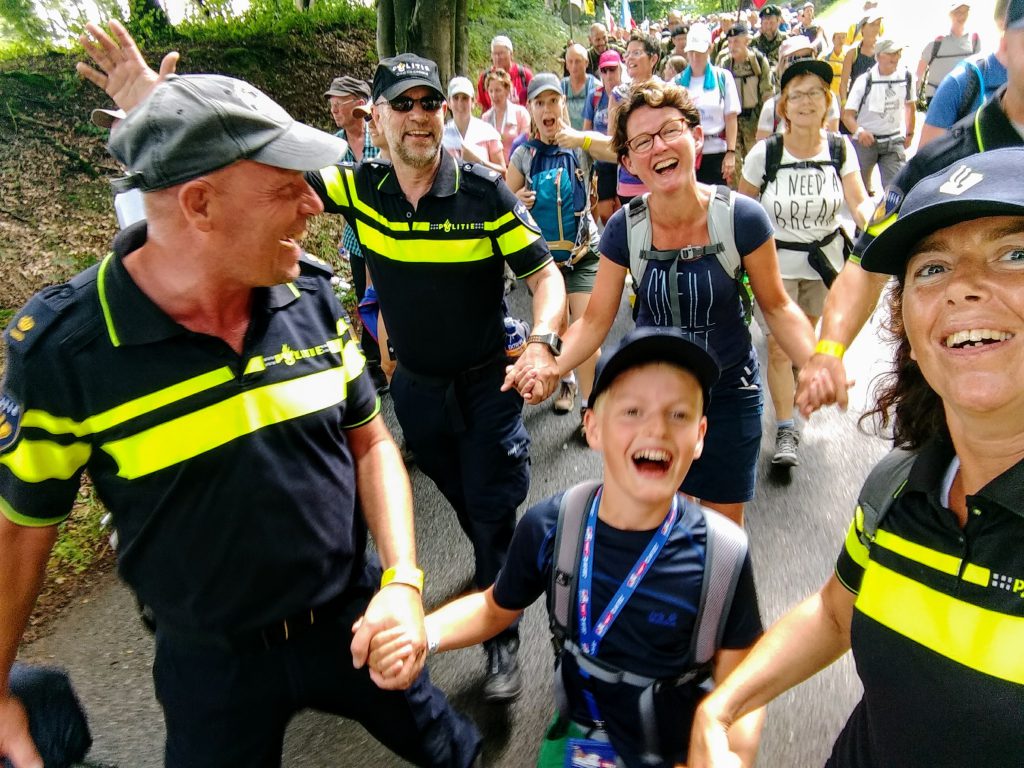 As you can see with had a great time!!
My Numbers of 2017
And I floated in the Dead Sea!! Also an experience I will never forget!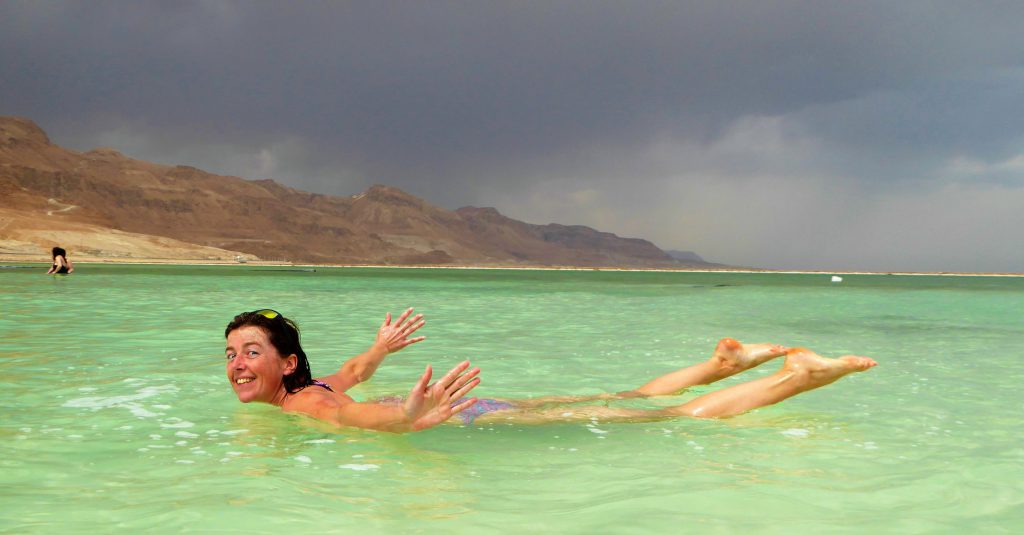 It was great to experience the power of the salt water.. I didn't expect it to be that firm!
Want to see the whole story?
In all those travels you get to sleep in so many different beds.. I have slept in the most beautiful hotels in the UAE but also in beds where I laid out my own sleepingbag because I didn't want my body to touch the sheets 🙂
Best Experiences Are the Most Local Ones
I do love the charm of experiencing that all. Sometimes seeing the other side of traveling (The low bugdet one) and also experiencing the plus sides of that. You'll get to meet a lot more travelers in those places and also locals are so much more open to show you their world…is my experience. That is why I always do stay in resorts…but get my best memories out of the hostels and those cheaper locations.
How about you?
My Numbers of 2017
This year I have slept in a room above the ocean in Malaysia!! That was at Mabul Island where I had the best time diving at Sipadan!!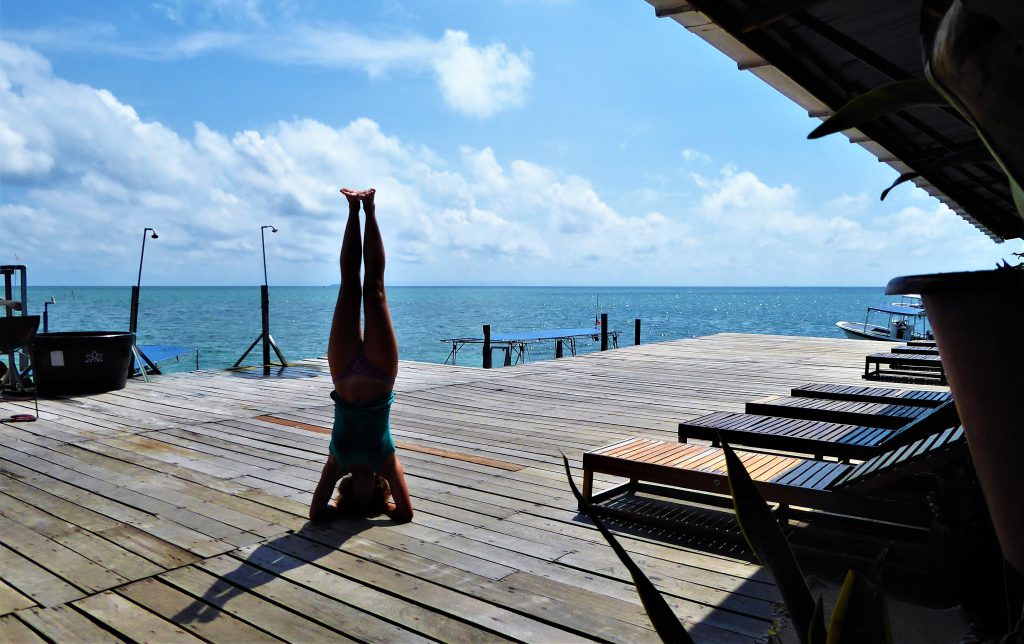 The shared terrace in front of the cabins…floating above the water. A budget place to stay on the island of Mabul: Sipadan Seahorse Scuba. I loved the place, the food was good and the people are great!
I also slept in a tent for the first time…alone!!
I loved that experience! It was while cycling that great route, Kattegattleden and I wanted to experience the freedom of traveling like that. As I mentioned before, this has changed my way of traveling and probably my future will be filled with more travels like this!!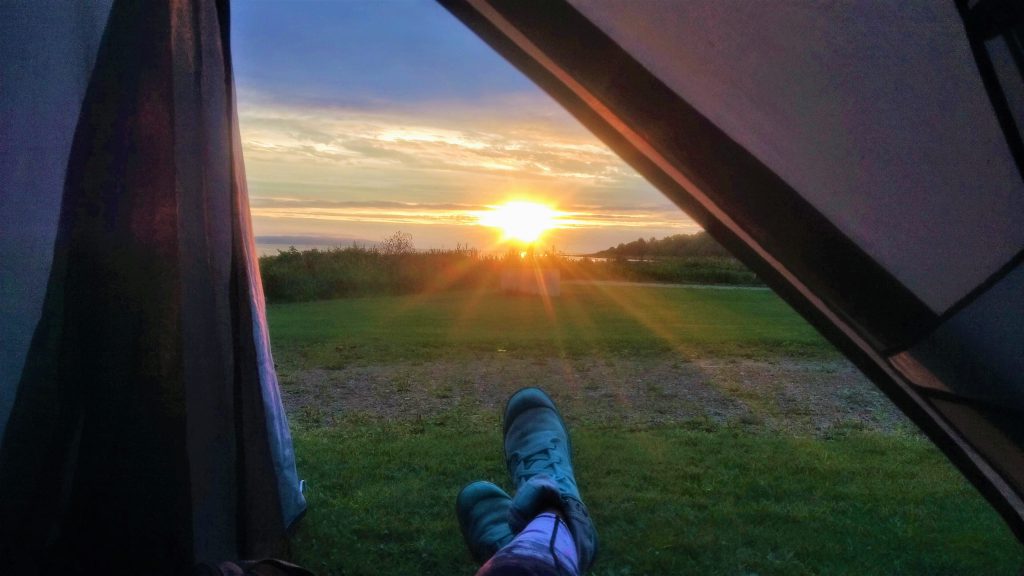 Have you ever slept in a tent by yourself….not in a camping but in the wild? 🙂
I love Adventure!!
How About You?
In The Philippines this month I slept in a homestay on Mount Pulag. It was a great experience!! We stayed in Baban's Homestay and they have a farm for vegetables and share their place with tourists that will climbe the mount, I loved it!!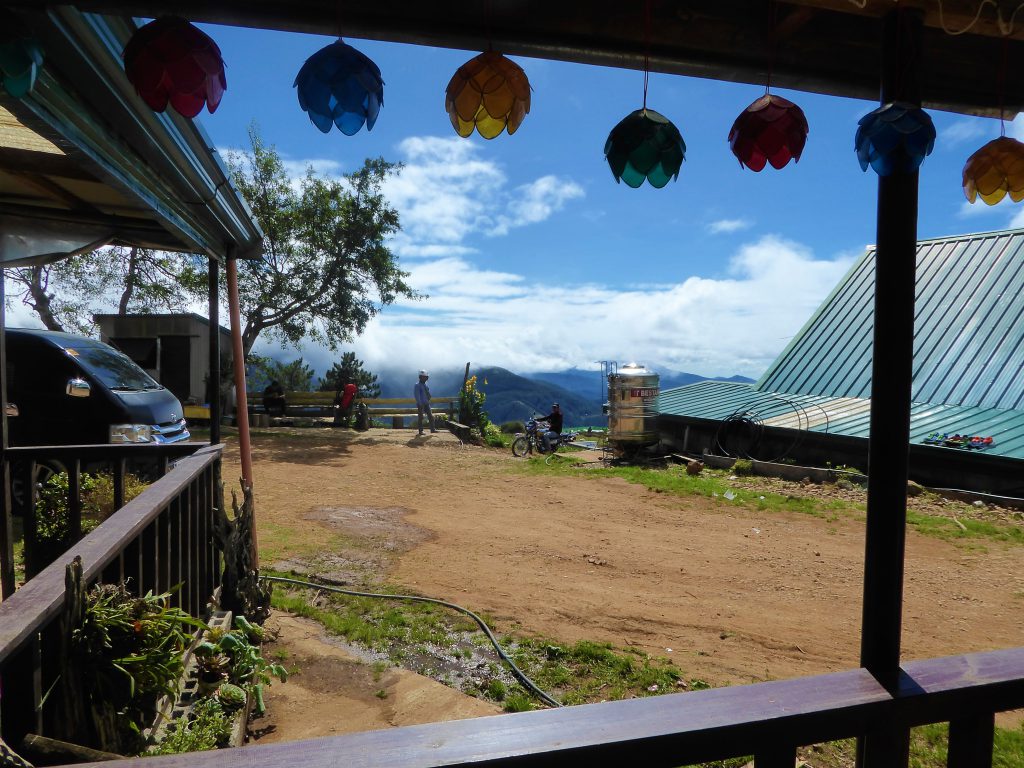 In total I spend 73 nights abroad… I think it is a nice number if you know that I do work a fulltime job in The Netherlands still 🙂
My Goal for 2018
So as I was telling…
I love the Local Experience the Most. I love to test myself and to challenge myself. Those travels were the best!! I walked the Camino last year, I walked for 35 days in a row and I really think that is one of the best experiences for me in all my travels!
So I want to challenge myself like that. I want to go walking, I want to go cycling… I am thinking about going on a horsetrek for 10 days through some part of Central Asia.. Plans are there…emails are send.. I so hope this trip will be realised this upcoming summer!!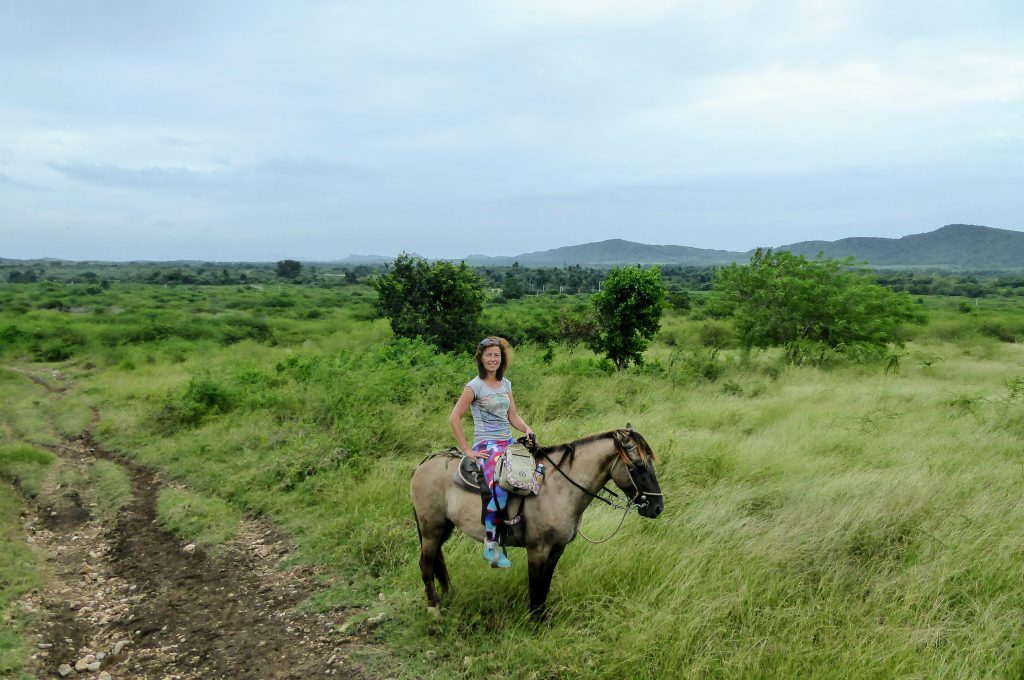 Preparing myself for a different way of traveling
I got a christmas present from my job… I could choose all kinds of things… I chosed the mat which you can use to sleep on in a tent. So now I am looking for a light tent for one person + my backpack 🙂
For cycling and walking trips!!
If you have any tips on small treks in Europe or some bigger ones too.. I want to go on some 3 – 7 day trips within Europe to try and camp and walk/cycle on my own!!
The first challenge I set for myself is to go meditate for 10 days again. I did it in India last year! (Sorry not translated yet…) I went to the Vipassana Meditation Centre in Chennai and did the 10 day course. It was hard and at times I didn't think I was going to make it untill the end.. But I did it and it felt great in the days after and still untill this day I feel a change in me because of those 10 days of meditation.
I am going again, challenge myself to learn!!
What is your challenge for the upcoming year?
You are challenging yourself are you?
Do at least one thing that will get you out of your comfort zone!!
I wish you all the best for 2018
&
I hope you will have a great night to celebrate this last great year we had!!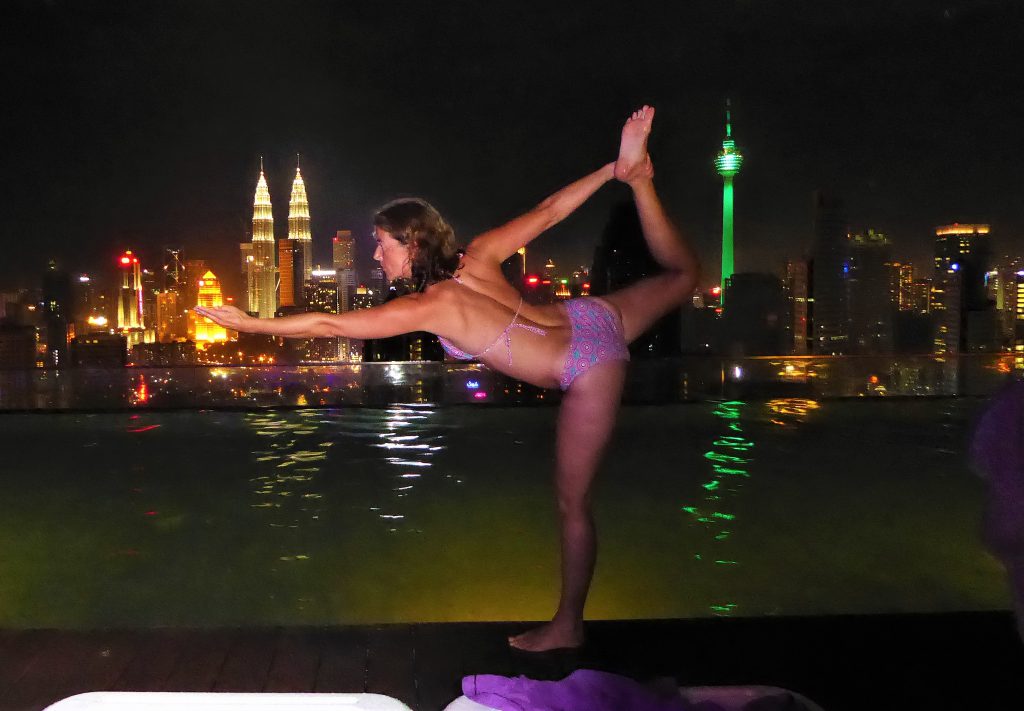 Do Stay Safe and Healthy!!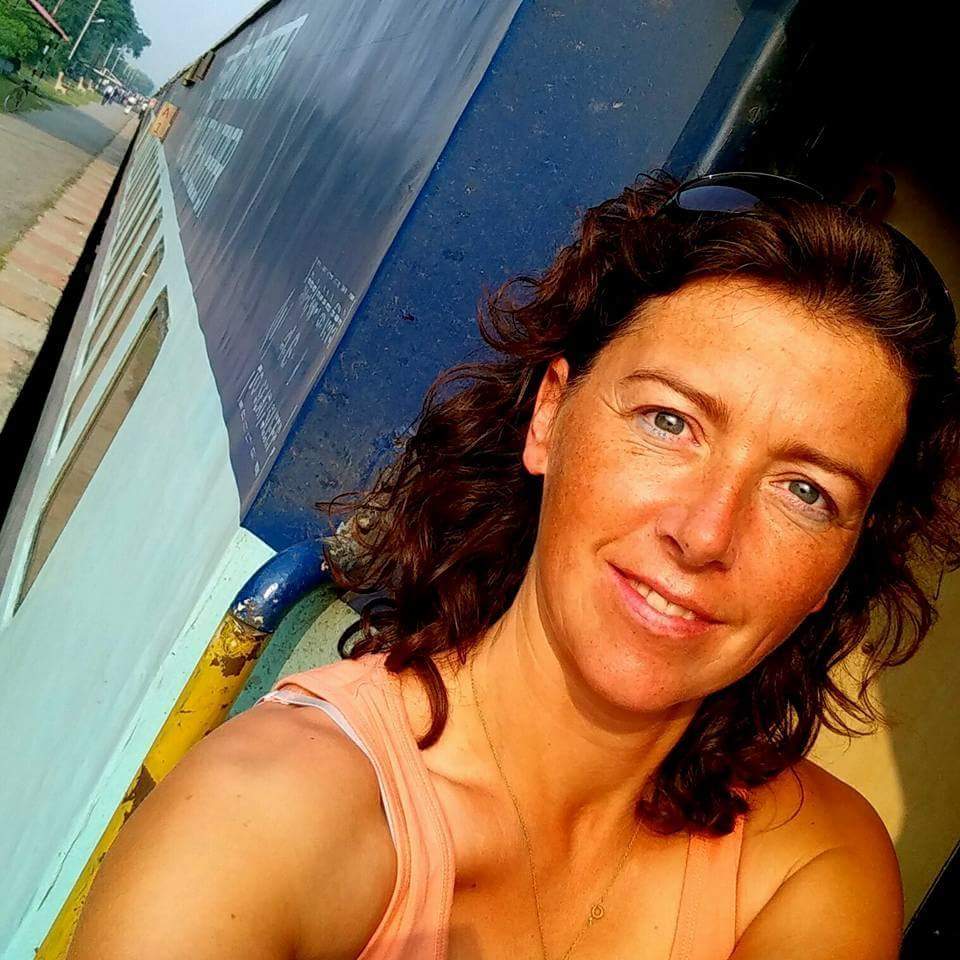 Jacomijn is een politieagent uit Nederland die jou graag laat zien hoe je veilig, actief en gezond de wereld kan over reizen. Safe and Healthy travel is a MUST