Best Pics taken in the Desert of the UAE
|
You all know that the desert is a great place to take beautiful pictures!! You see al lot of them passing by on the social media and I wanted some of them too 🙂 Just us, the sand and the sky!!
There is not much to see…other then sand and dunes 🙂 And because of that all things that pose in the picture will be so much more effective in the pic. So when I was in the United Arab Emirates I wanted to go into the desert and try to make som great pics!!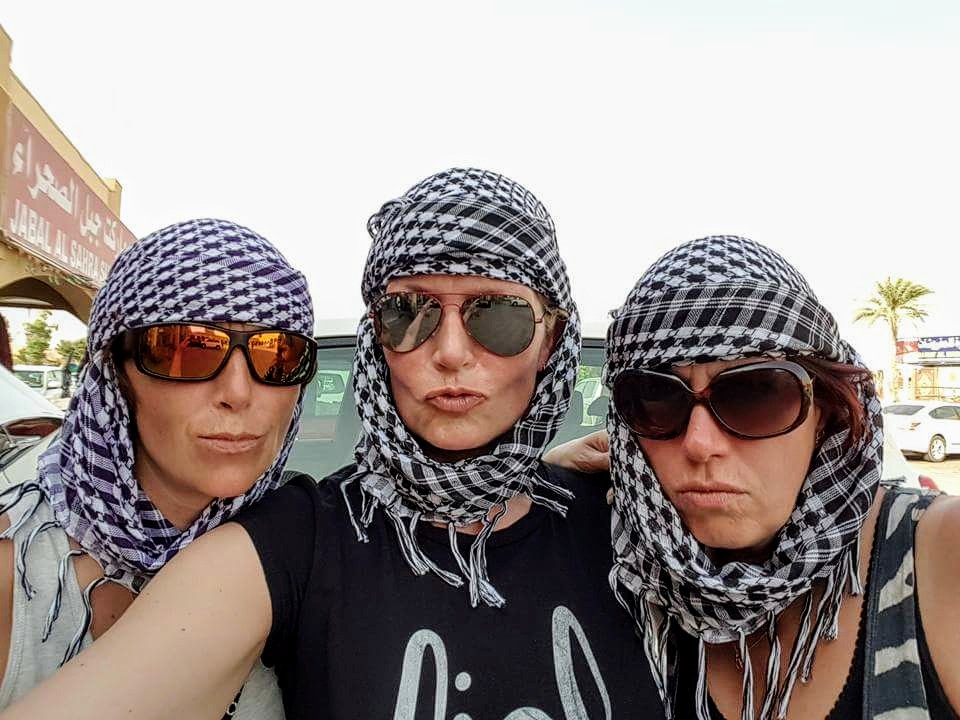 We went on a trip crossing in the dunes of the UAE and after buying a scarf that made us look like we were part of the scene we were ready to set of into the dunes! Don't we look great? 🙂
Best Pics taken in the Desert of the UAE
Can you imagine driving…what? crossing through the desert like this?
Where ever you look it is sand! I love the colour of the world! The sand and sky, that great light brown colour and the blue sky!! Can life be any better? At one moment you're standing in a city somewhere on this world and then all of a sudden I find myself standing in the UAE desert!!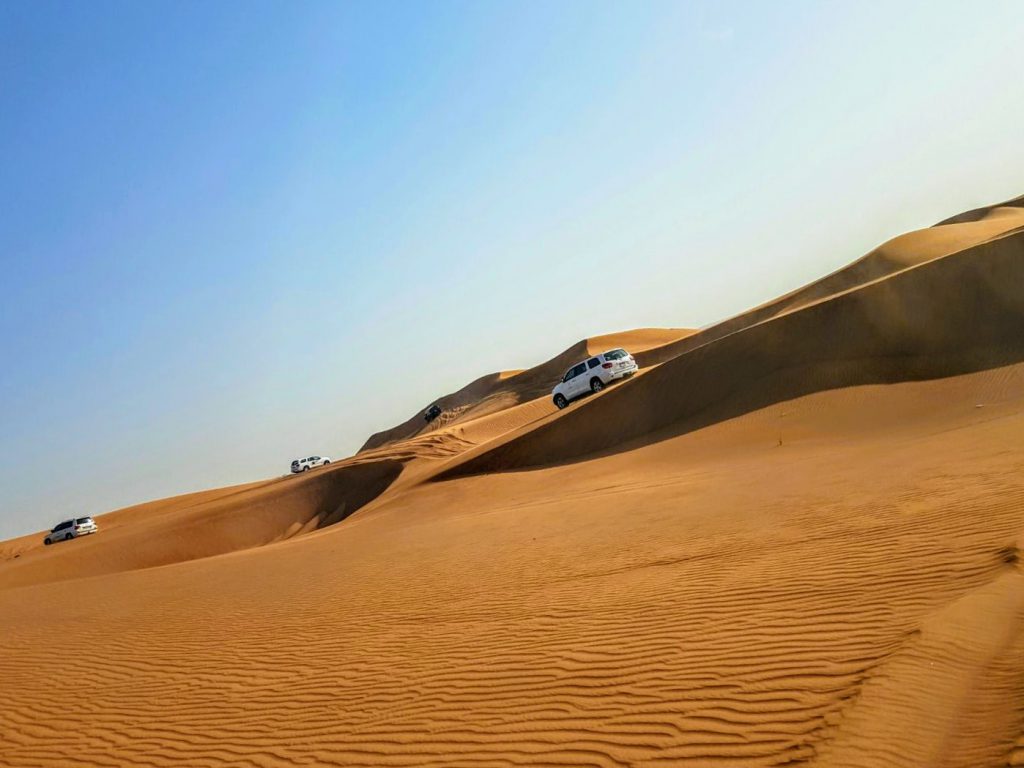 When we had a stop during our Crossing in the Sanddunes trip our guide told us what to do!!
To  make some of those great pics our guide Malik was there to help us. He knew exactly how to instruct us! And that worked out great! Just look at those pics!!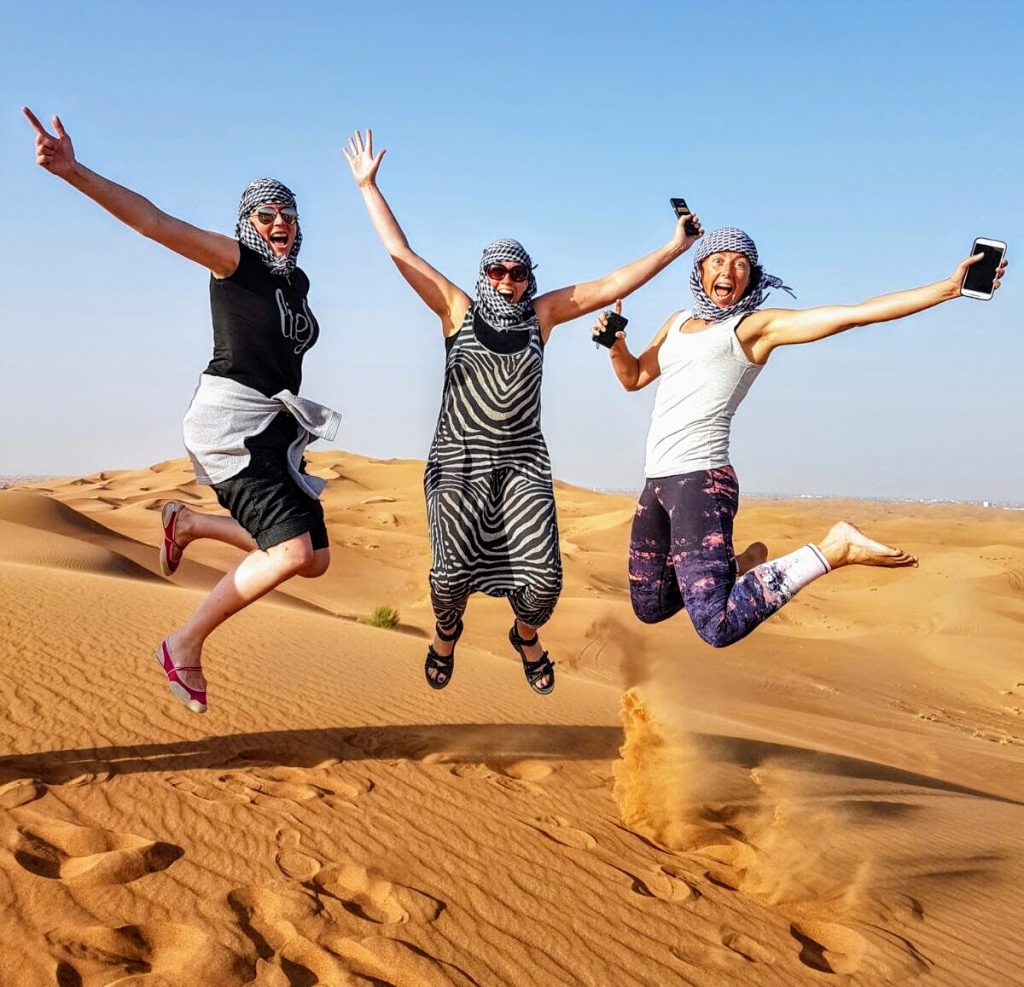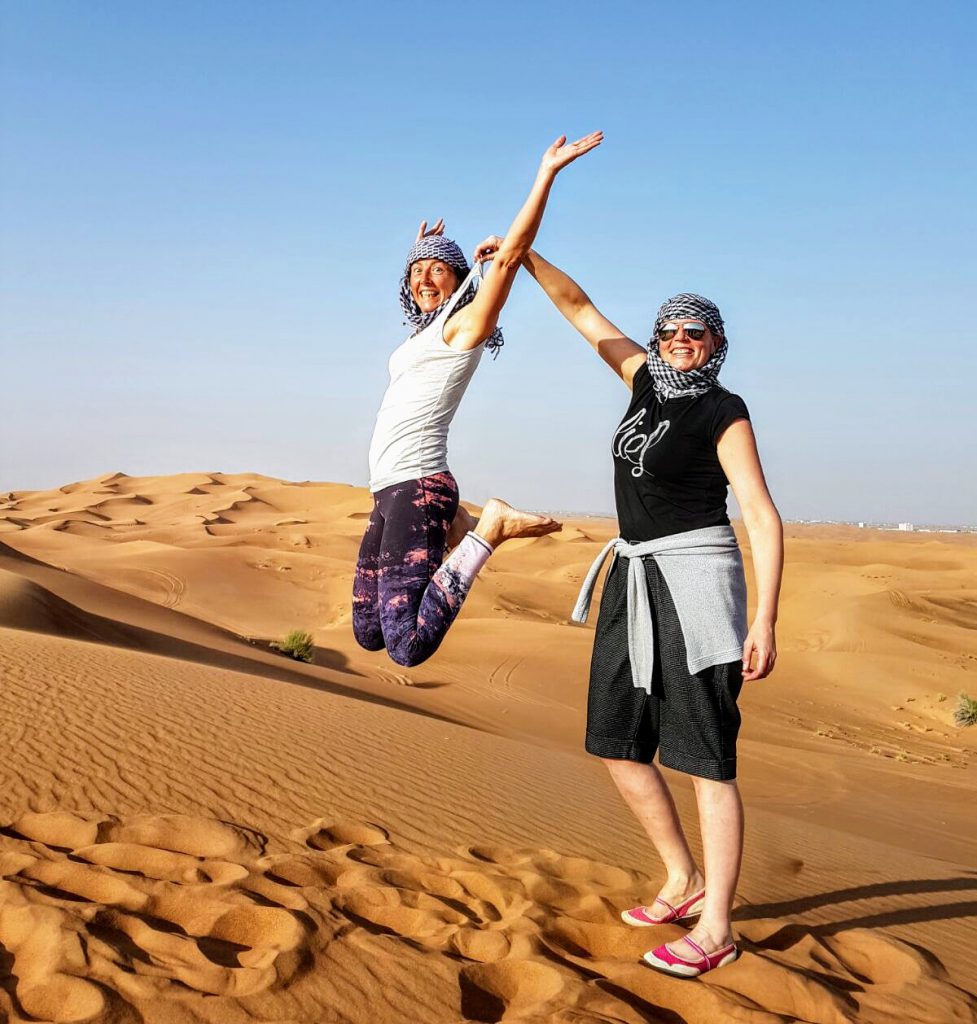 Don't you love this one?
Best Pics taken in the Desert of the UAE

And as you know I love to do yoga poses. It gives me some of the best pics on some of the best places in this world. I love the memory on them and the contact with people that starts after posing and people seeeing that 🙂
And I really like the fact that people that know me start to expect me to do it and they want to join me too!! It is starting to spread around me and that is great!!
Stay #Healthy and #Fit!!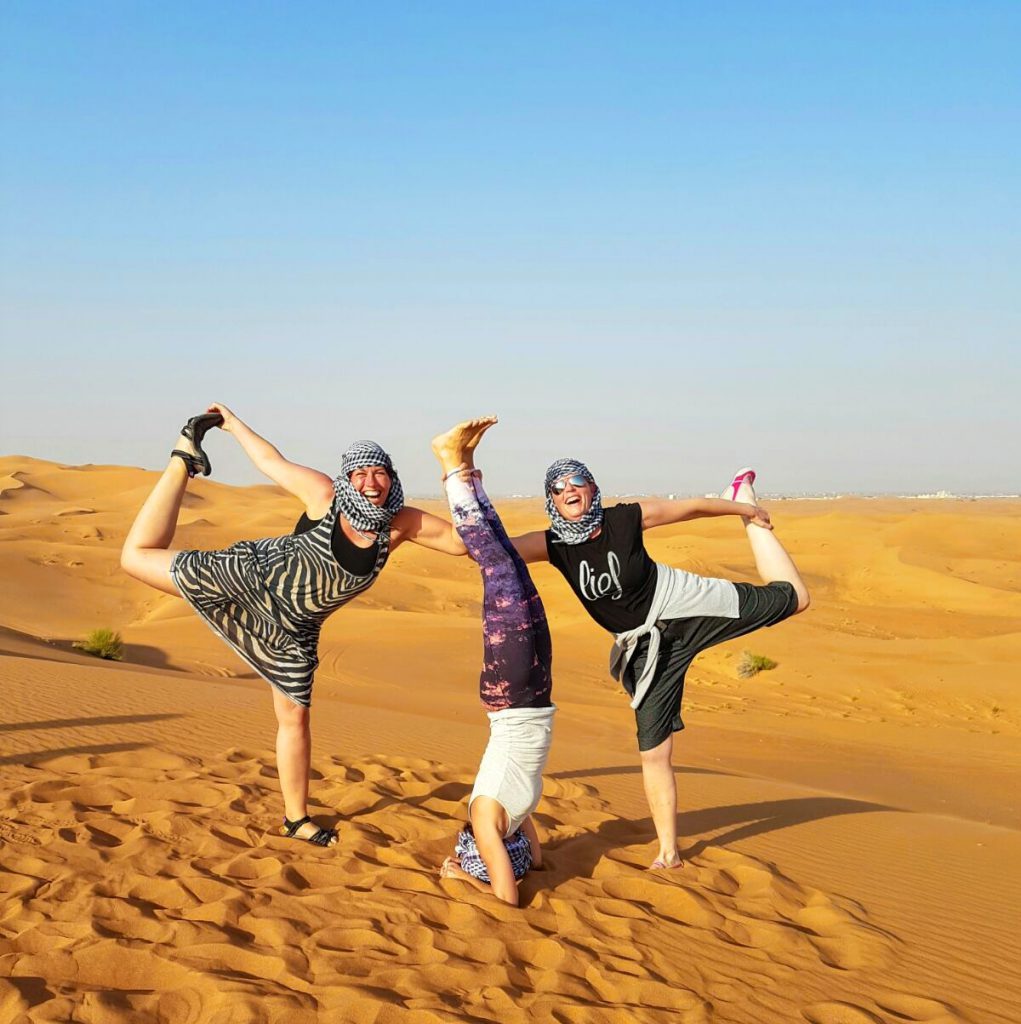 I was really happy to wear the shawl around my head 🙂
#Yoga
Best Pics taken in the Desert of the UAE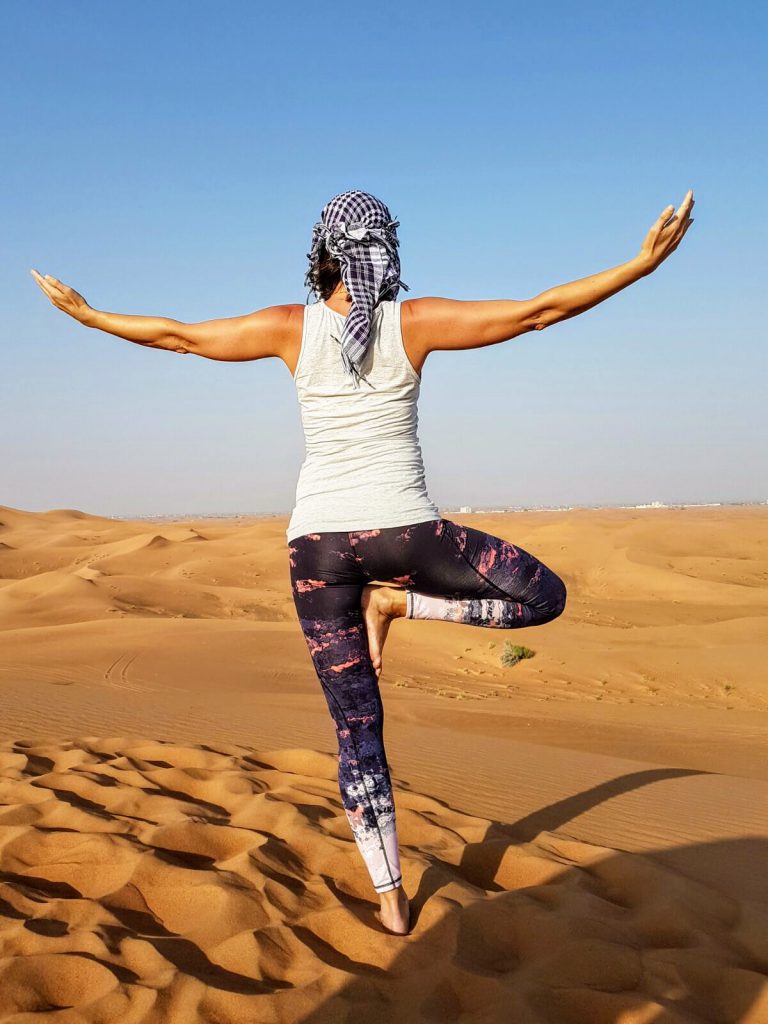 We had a great day in the desert and as you can see also a great sunset!!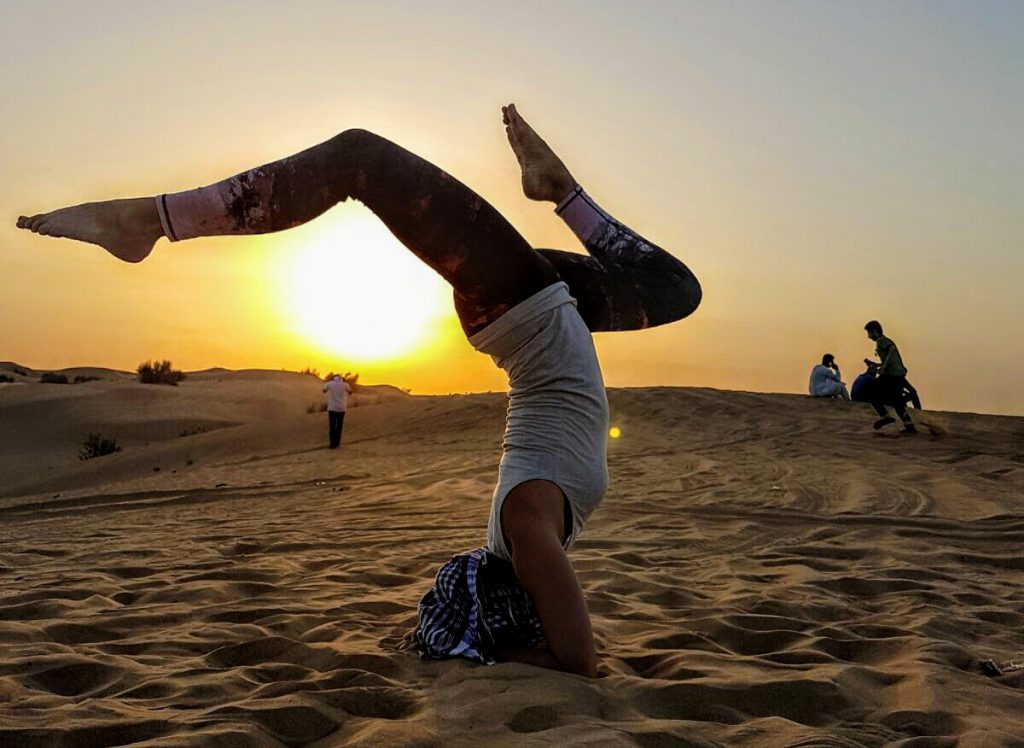 Best Pics taken in the Desert of the UAE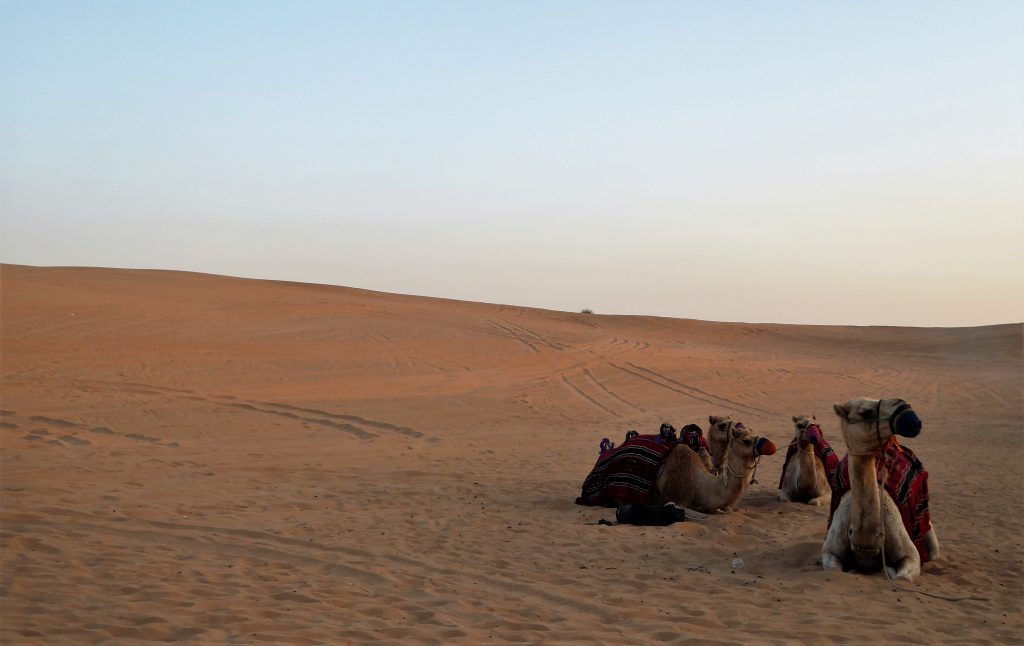 Have you been in this desert? Or another one in this great and wondeful world?
Let me see your best pics from the desert!!
—
Sharing is Caring 🙂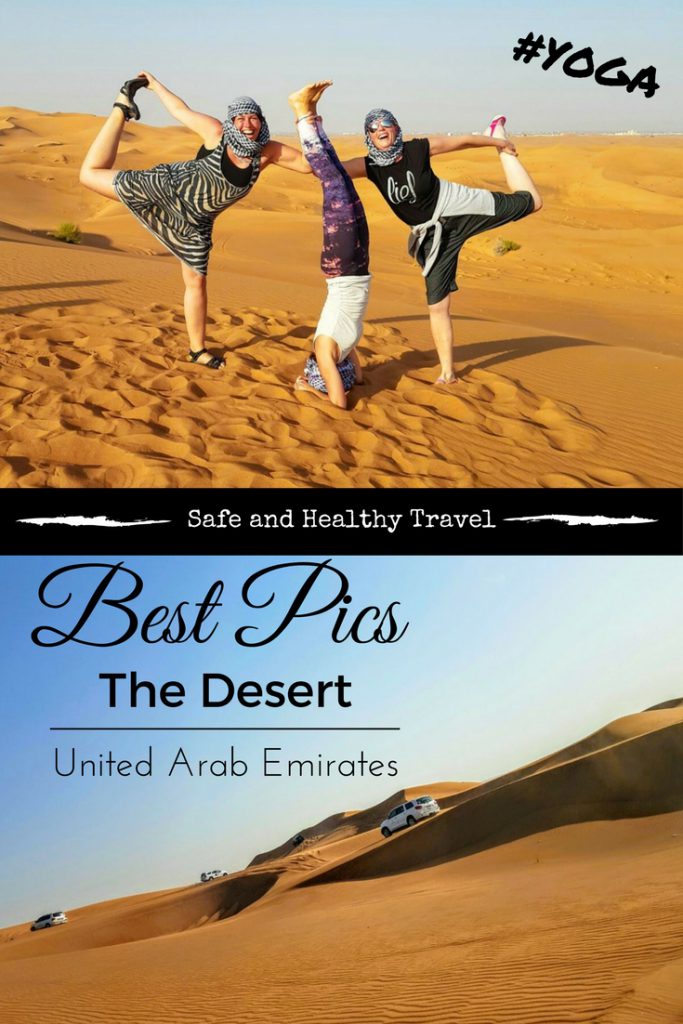 Want to see some other posts?
How about:
They Found a Bloodbath on top of Masada – Israel
Walking in Colourful Trinidad – Cuba
3 Days in the Jungle of Kota Kinabatangan – Borneo
Or would you like some inspiration for more travel in the Middle East?
Adventurous Travel in Oman – 100% Adventure, Nature and Culture
I hope you love this world as much as I do!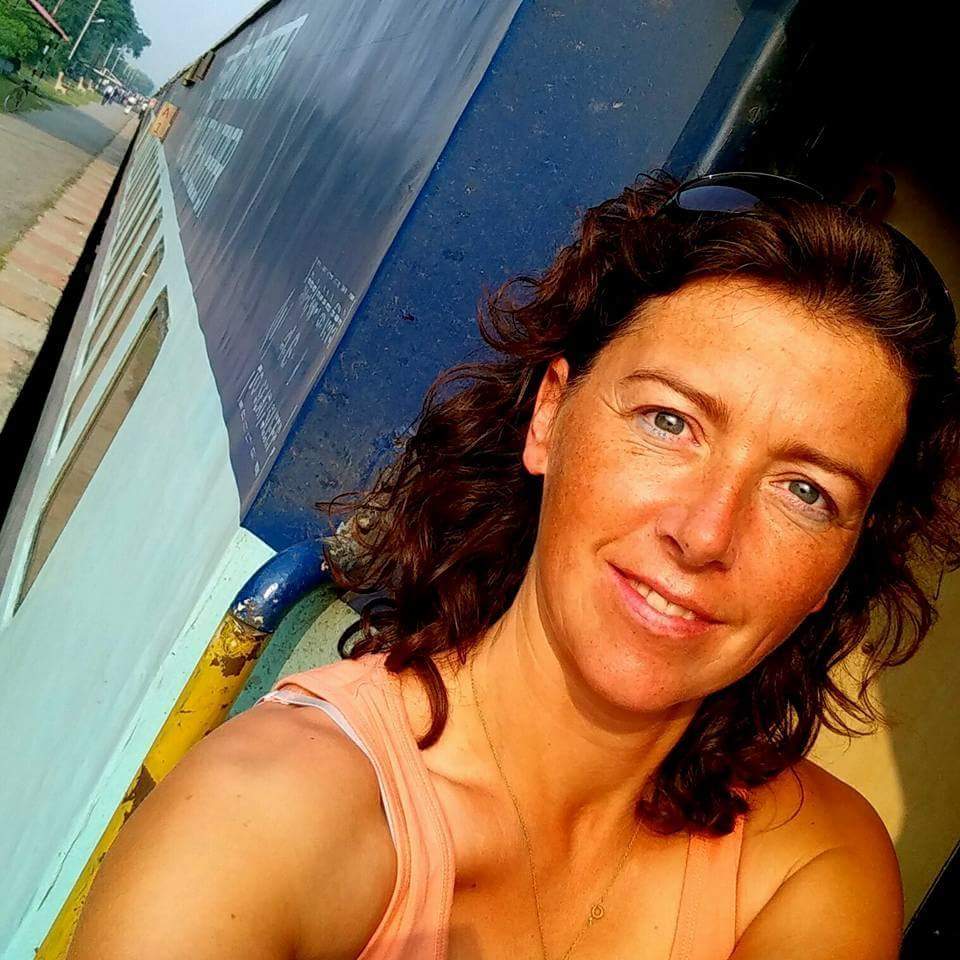 Jacomijn is een politieagent uit Nederland die jou graag laat zien hoe je veilig, actief en gezond de wereld kan over reizen. Safe and Healthy travel is a MUST