Lunch at Ram & Sarda just outside of Pushkar, India
|
I'd met Ram a couple of times in the citycentre of Pushkar. He walks through the centre to raise some money for his family. He told me that he lived in a small village just outside Pushkar. He invited me to come by… Of course I won't turn that down! Lunch at Ram's and his wife's place seemed very interesting to me! Not long ago I wrote that contact with the locals gives an extra dimension to your travels… Well here it comes!
Ram & Sarda
In the tent outside Pushkar
I had met Ram several times on my Saturday off in the centre of Pushkar. He then walked into the centre and played some music for tourists and hoped to earn some money. Every time I went for a cup of chai with him. I thought he was a nice guy and he wasn't pushy at all.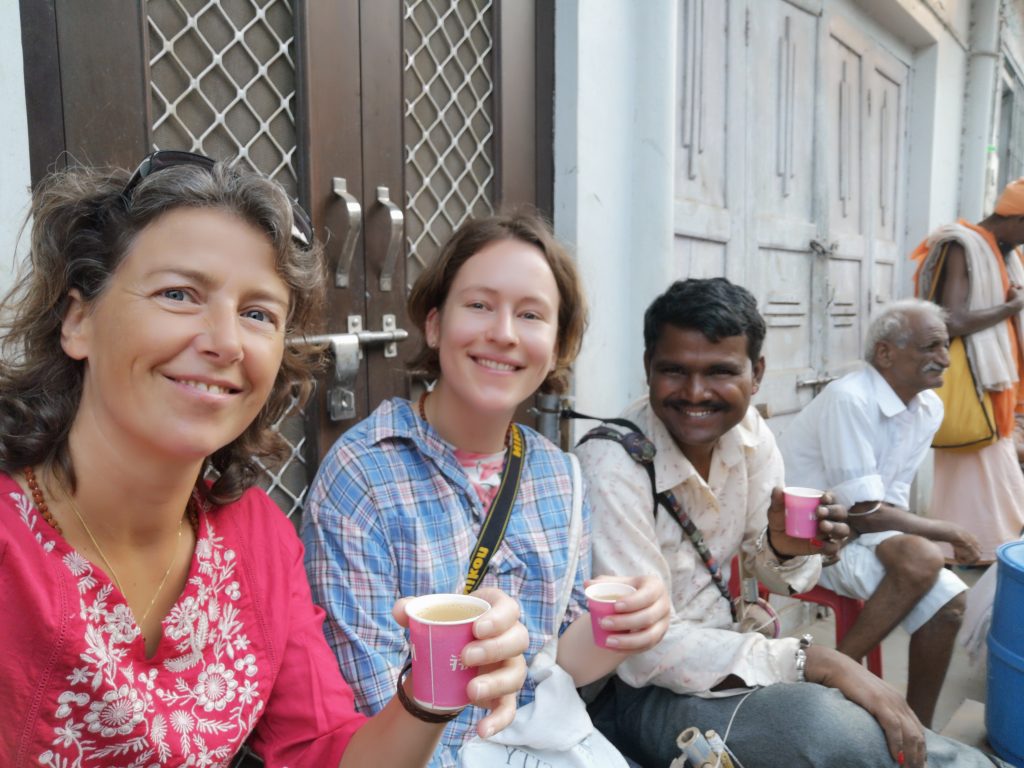 First I went with Ram to Aloo Baba, this is a saddhu who only eats potatoes 🙂 Aloo means potato in hindi and he is a baba, a guru / teacher. He comes from Varanasi he told me and left his family a long time ago because this distracts him in his meditation and on his yoga path…. The road to Samadhi… (At that moment I had just finished my 200RYT yoga course so I totally understood what he was talking about. I think you should google because explaining is another blog 🙂 )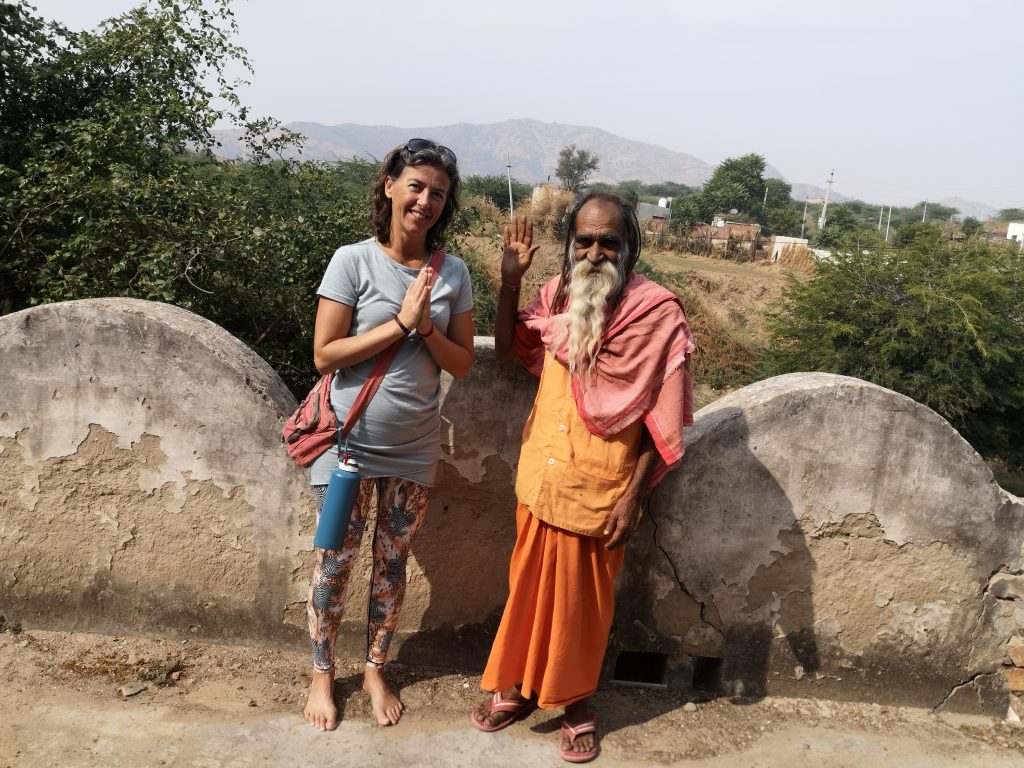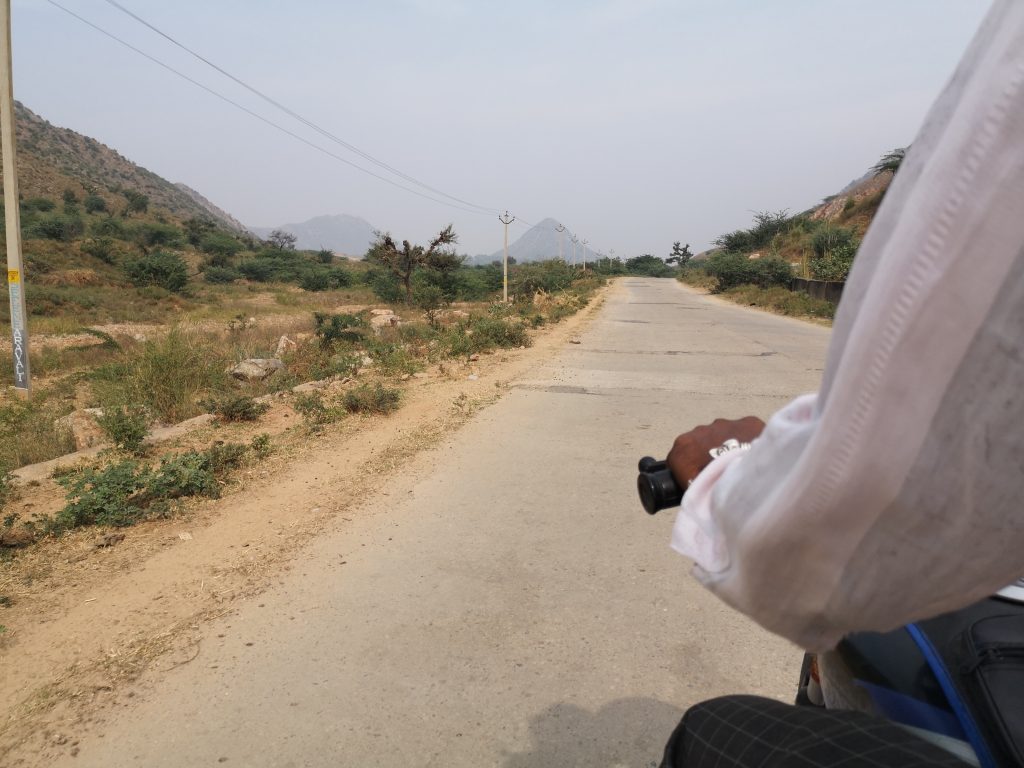 After this visit we drove back to Pushkar but just before the city, where the camelfair was, we turned to the left and went into the desert. We passed some hotels, resort, bed & breakfasts and at a certain moment it was less built on. At one point we turned left at a water pump. I had seen some small buildings in the distance but I did not expect that we were already there.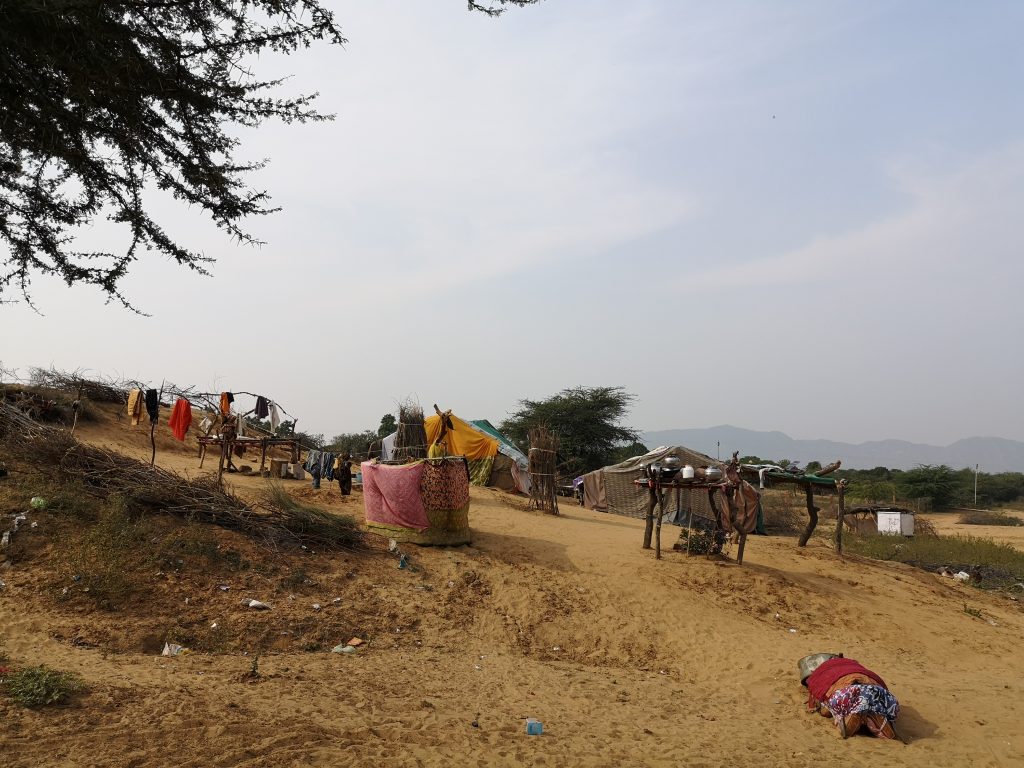 When I took a closer look I saw that these houses were a building of my own. They were like tents, but for fixed. Just to be sure I asked again… Yes, this was his village. The village, more of a settlement, had about 20 to 30 of these kinds of houses, some slightly larger and better than others. Aries had a small building… Next to his was a bigger one, a better one. The inhabitants were not there. Ram told that they only came during the annual camel fair to earn money. He was allowed to stay in their 'house' but had to pay rent and he didn't have that money.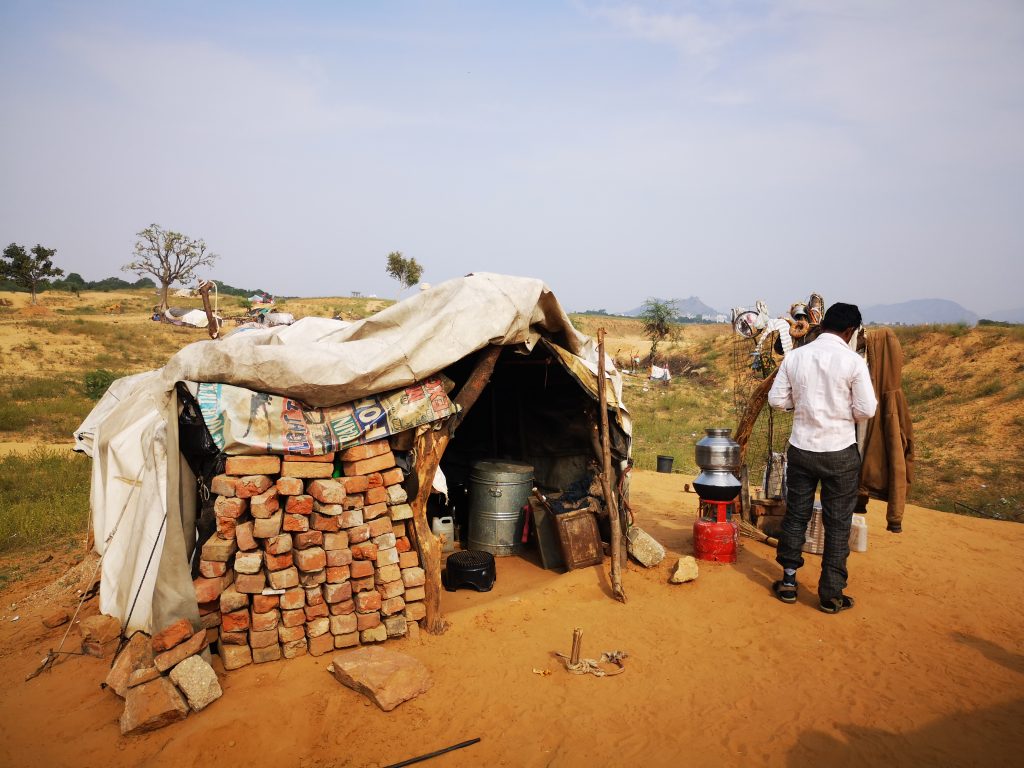 Ram and Sarda have two children. That's all he wanted, he himself came from a large family. He could now feed the children and themselves, but with more children it became very difficult.
Lunch at Ram & Sarda just outside of Pushkar, India
I was invited to the tent and was offered a massala chai. Please! Sarda made a fire in the pit that was meant for that purpose in the small tent. She boiled water and milk with all kinds of herbs which she just before in a mortar pounded fine.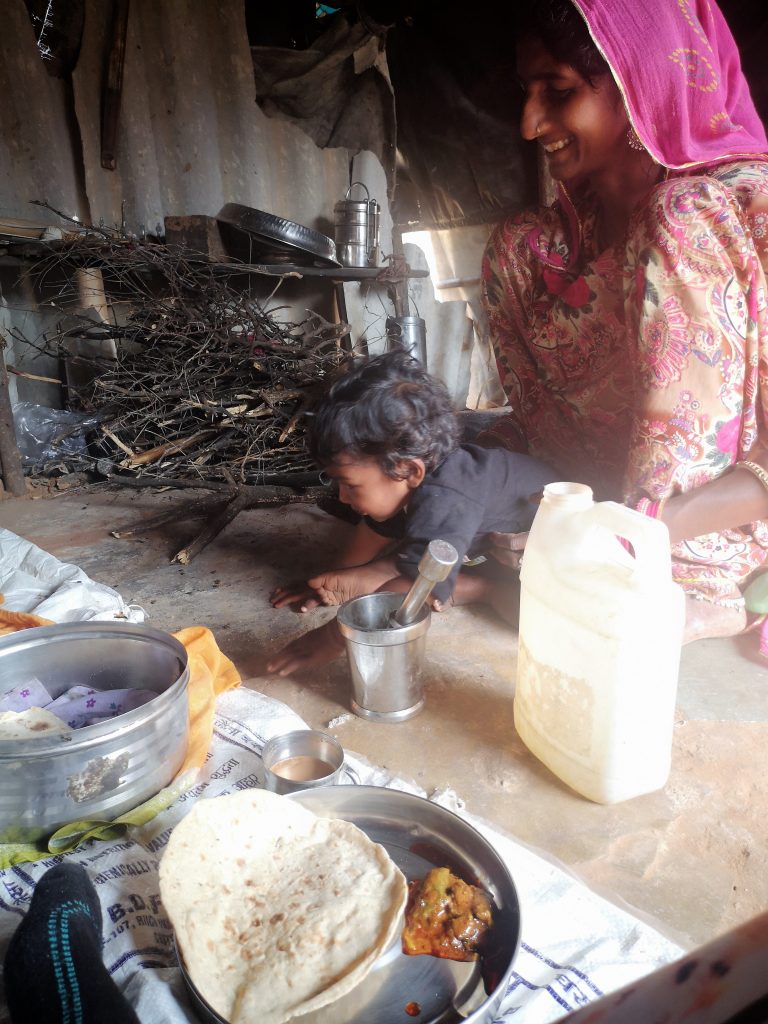 The massala chai tasted great! Because it was lunchtime I was also offered something to eat. Saying you don't want what is not an option so I took it. I got 2 chapatis and some beans in curry. Because I was a bit afraid of my stomach I ate 1 Chapati half with the beans in curry. I have to say that I liked it very much! Just like all the other food in India.
Local Contact – Lunch at Ram
Unfortunately Sarda couldn't speak English but through Aries I understood that she comes from a village in the area and when they were married they moved there. Ram wants to improve his tent but it all costs too much money. He can't get real work and that doesn't deserve a lot of money. He is not eligible for better jobs. I didn't ask if he had an education, but I don't think so. Still Aries is a very cheerful guy and stays nice and cheerful.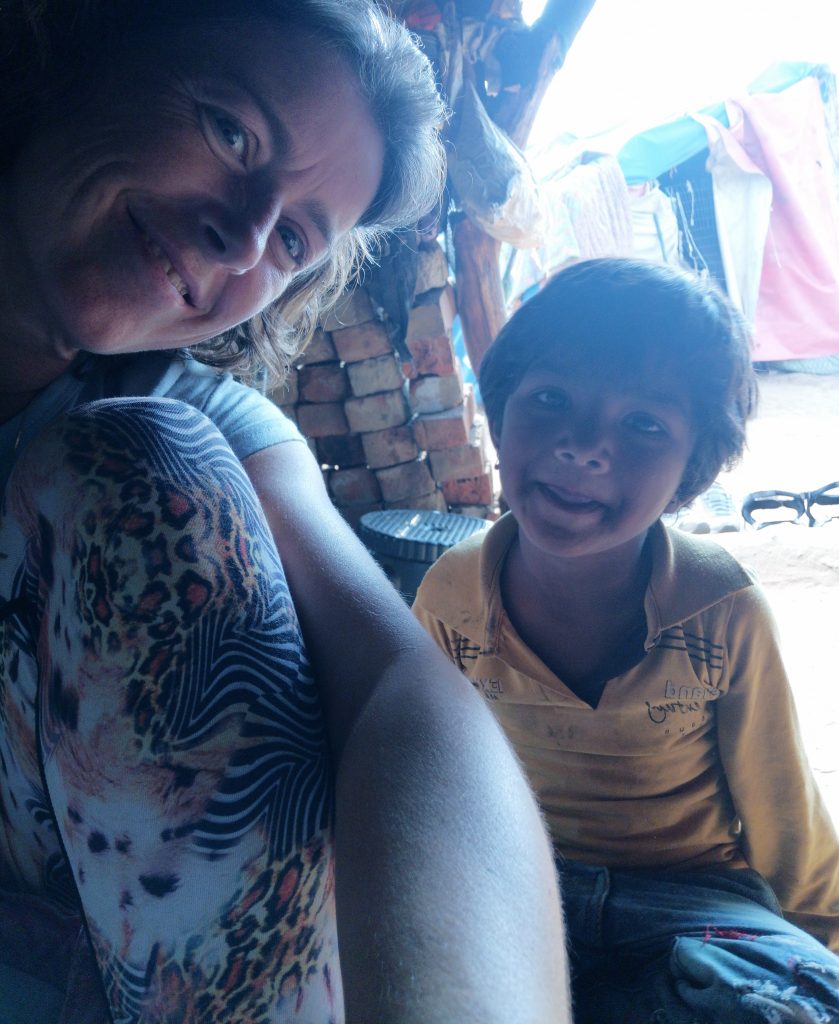 His children don't go to school… Not because school costs anything, but because they have to have a uniform and school books…
Usually I can keep it at a distance but when I was still in the tent after I had eaten something, Aries was playing with his youngest son and Sarda was going to do the laundry…. It came to the full realization that what I had and what he didn't have and probably would never get… I live in a single-family house…. He lives in a room that is smaller than my smallest bedroom… And so on…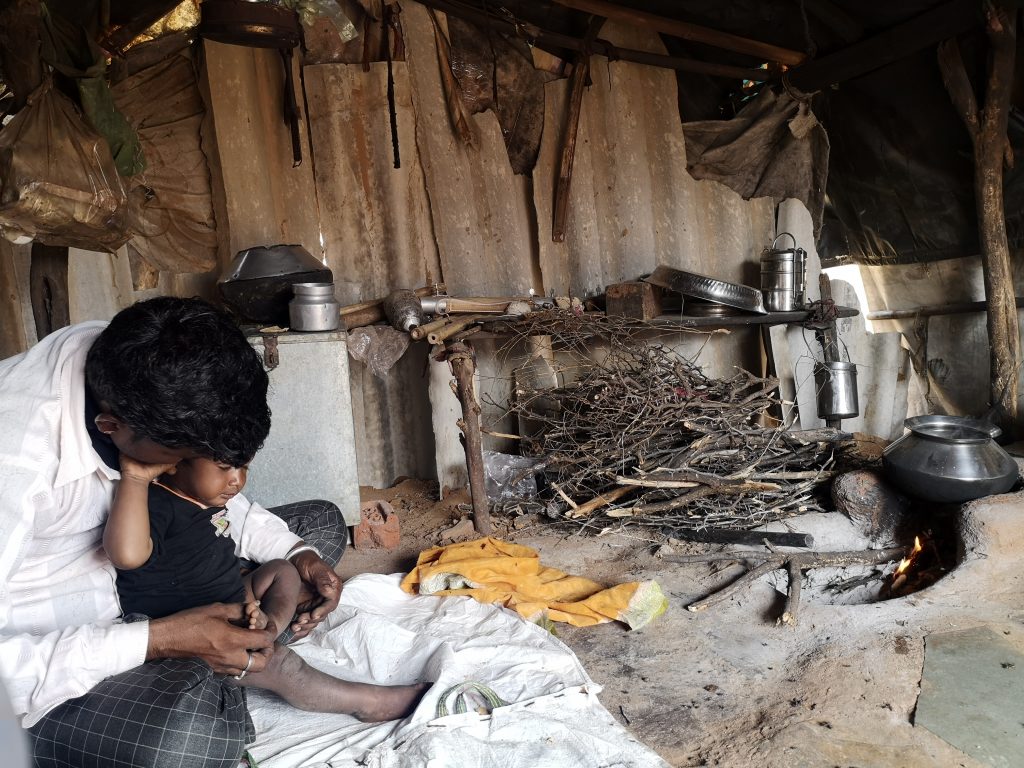 Lunch at Ram & Sarda just outside of Pushkar, India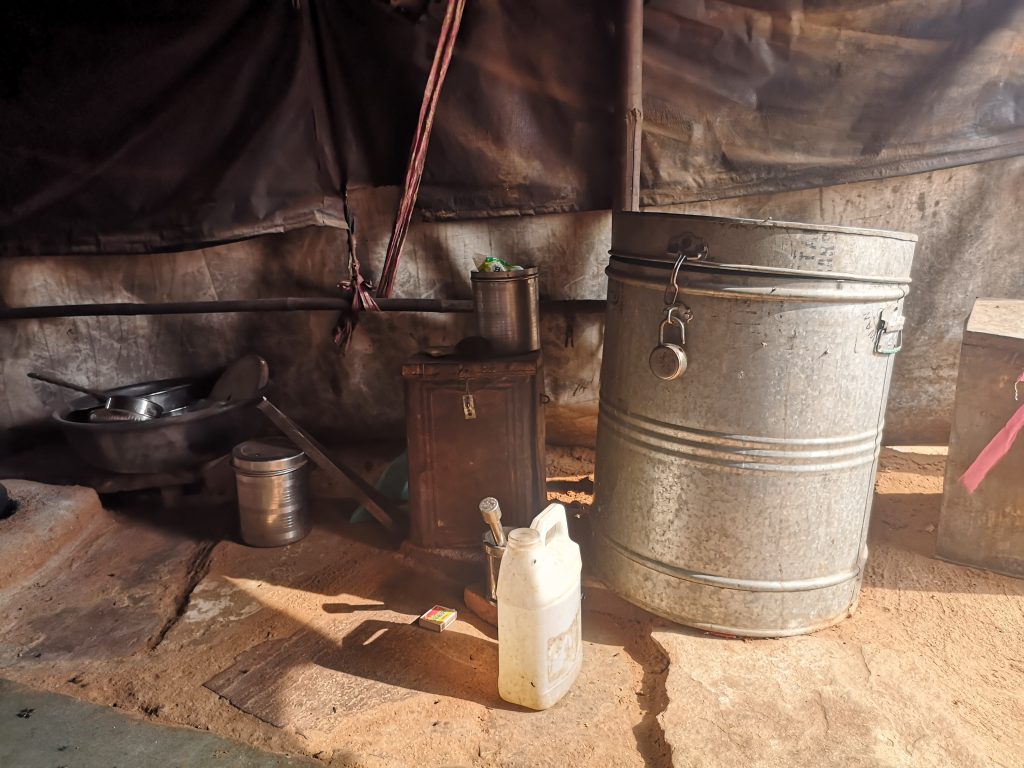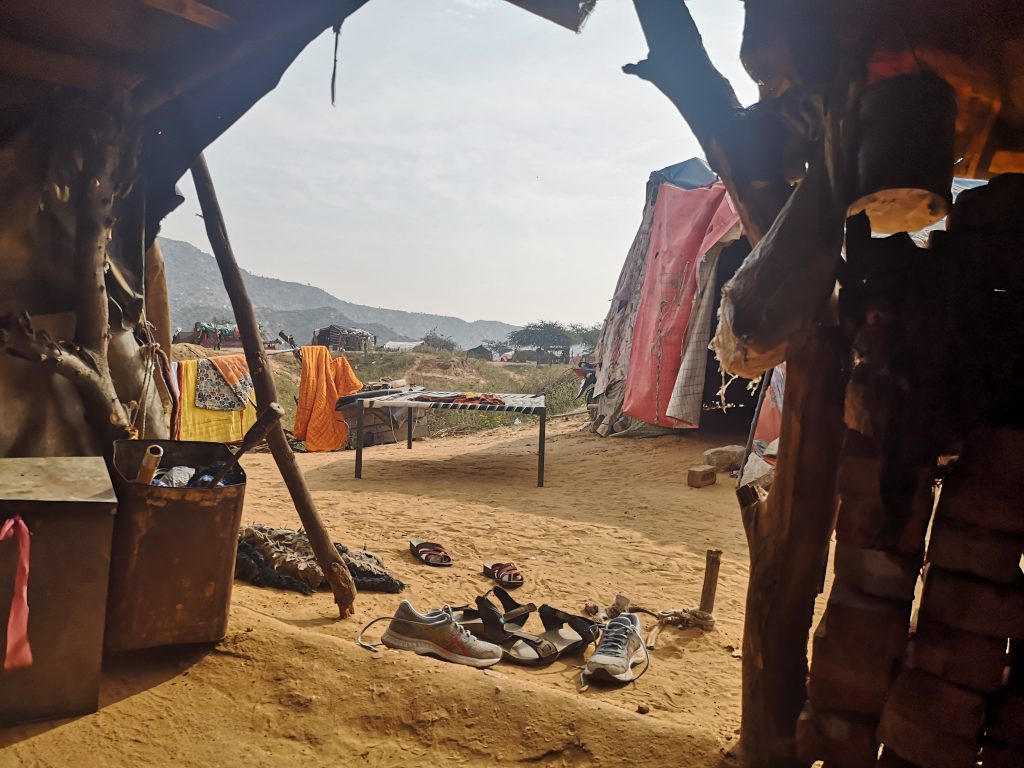 I can't change the world, I can't really change his situation. That we can relate to each other in this way and that we can understand each other and learn from each other is the most added value of this contact. Of course I gave him something and I didn't see him the last 2 days that I was in the city anymore with his musical instrument to collect some money.
I hope he and his family have had nice days.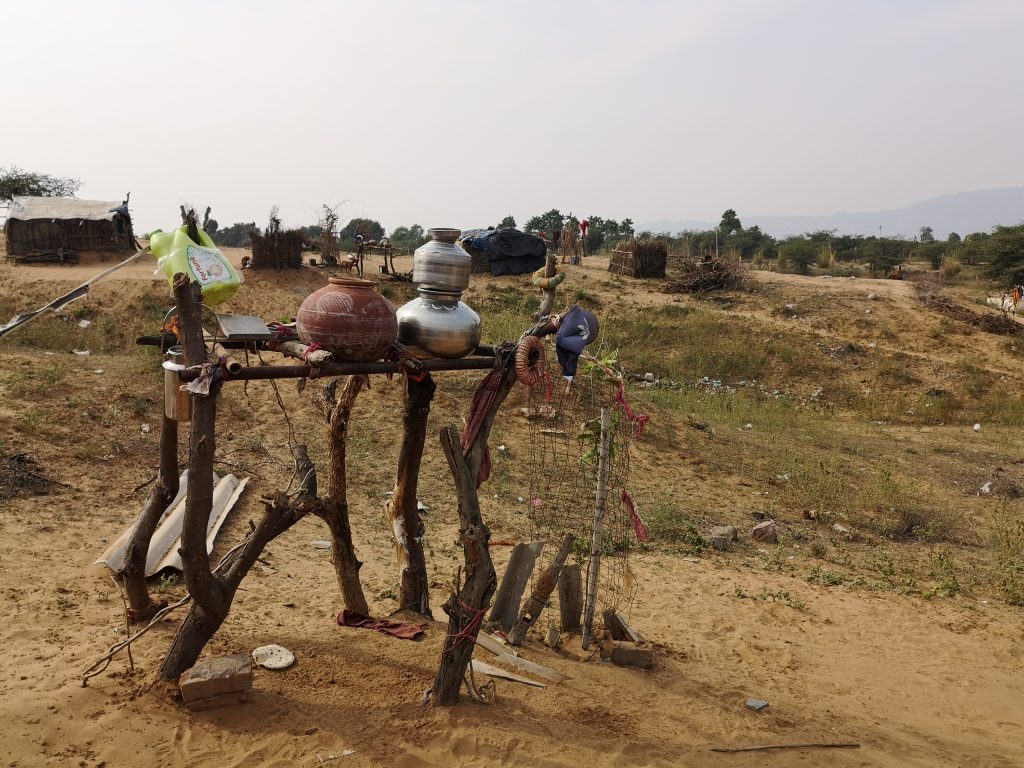 Have you ever visited someone that was this poor?
Lunch at Ram & Sarda
outside of Pushkar, India
Will you share this post on your social media?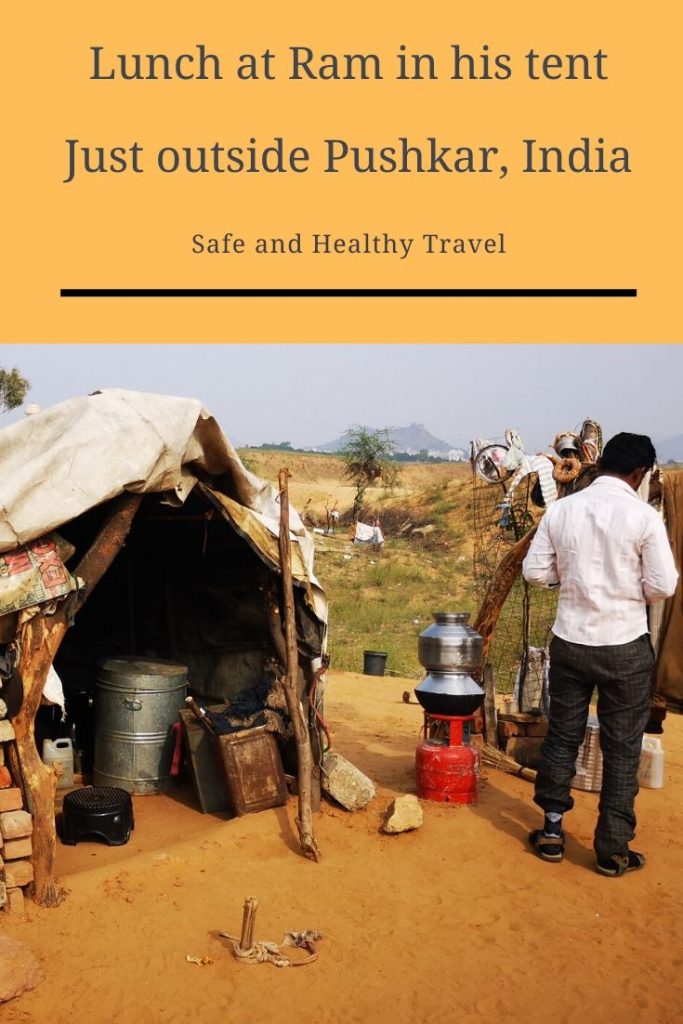 Want to read some travel inspiration?
Tikam: The Brahmani Priest in Pushkar – India
Adventurous Travel in Oman – 100% Adventure, Nature & Culture
Poon  Hill Trek – 8Days – Nepal
Walking the Ancient Old Riceterraces of Banaue – Philippines
Adventurous Camping on Fortisland Pampus – The Netherlands
Are you travelling solo as a woman in India? Read these tips!!
I hope you enjoy this beautiful world as much as I do!!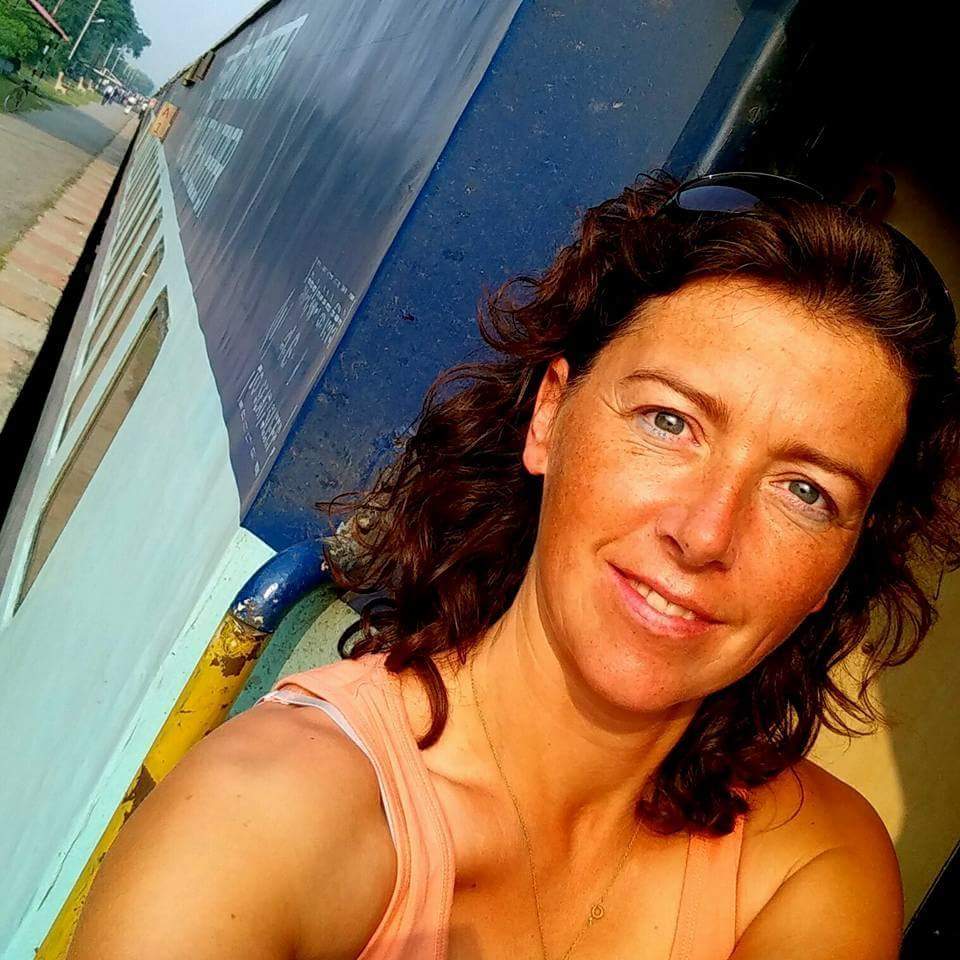 Jacomijn is een politieagent uit Nederland die jou graag laat zien hoe je veilig, actief en gezond de wereld kan over reizen. Safe and Healthy travel is a MUST