6 Times Must See in Stockholm – Sweden
|
If you travel to Stockholm the first thing you will  notice are the beautiful old brigdes that connects the different parts of Stockholm. Stockholm has 14 islands in totall and Gamal Stan (Old City) is the most famous one. My first nights in Stockholm I stayed on the island of Sodermalm at Zinkensdamm and saw all around me streetnames that I recognized from the famous book and movie Millennium Trilogy. You must know that one!
Every time I went to the citycentre, from Slussen to Gamla Stan, I saw this important connection point of Stockholm. Most trains and metros will pass here because it is the biggest connection from the one side to the other. My first must see in Stockhom will bring you to this part of the city! The panoramic view at Eriks Gondolen, wonderful spot!
Must See in Stockholm – Sweden
Panoramic View from Eriks Gondolen
It is a restaurant but when it's time to see the sunset the terrace is filling up with people that want to see it from up here. I can totally understand why!! It is a great spot to look over the old city of Gamla Stan and the water next to the harbour of Soder Malarstrand.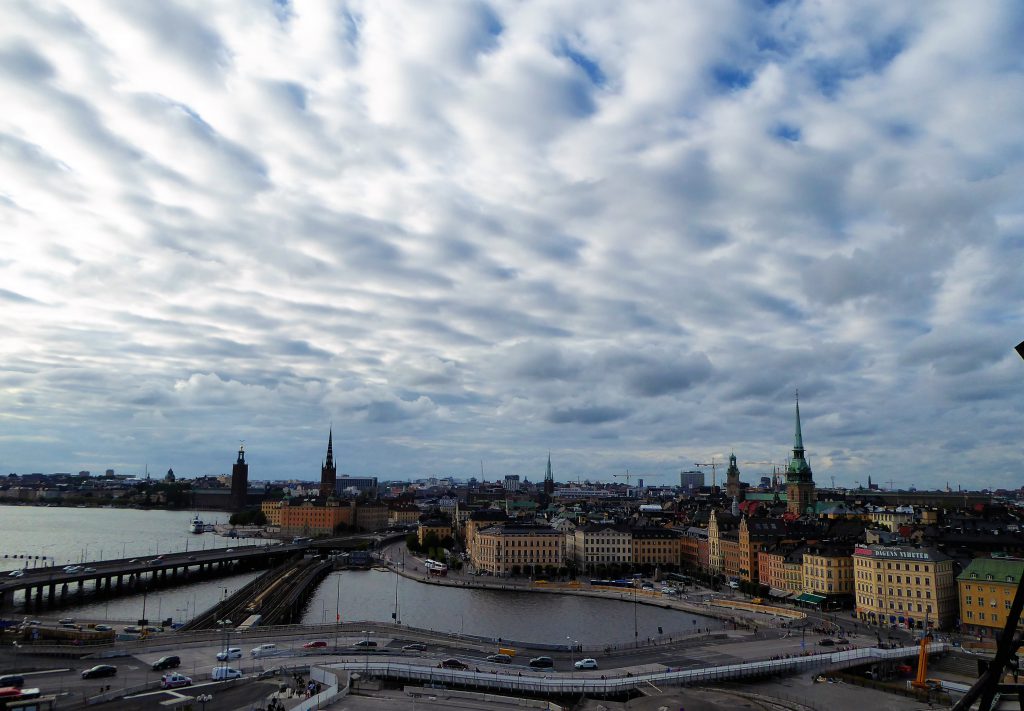 You can't miss this view over Stockholm!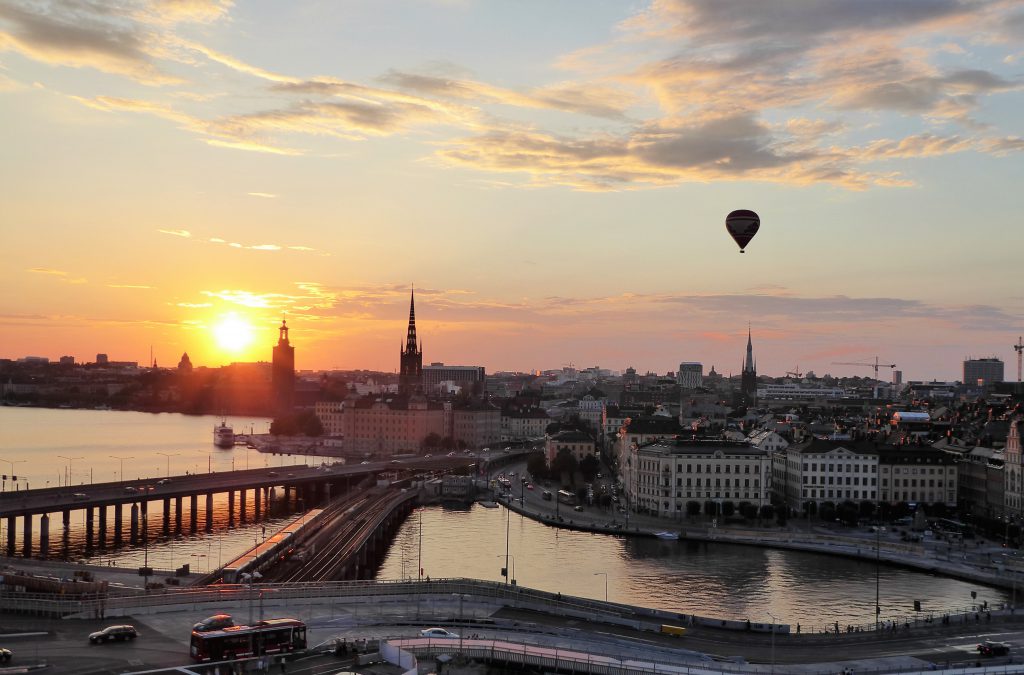 I even went for a second time and then I saw this balloon also, isn't that a great way to see the sunset in Stockholm? I did liked the view with the balloon in it too!!
Do you want to know how you get up there check this blog
Gamla Stan – Old city

Gamla Stan – 1 of the most beautiful islands of Stockholm
The next thing I think you can not miss to see in Stockholm is the small island of Gamla Stan. If you don't visit this you haven't seen Stockholm! The square is the most famous square of Stockholm and I think also the most photogenic. How do you like these colours?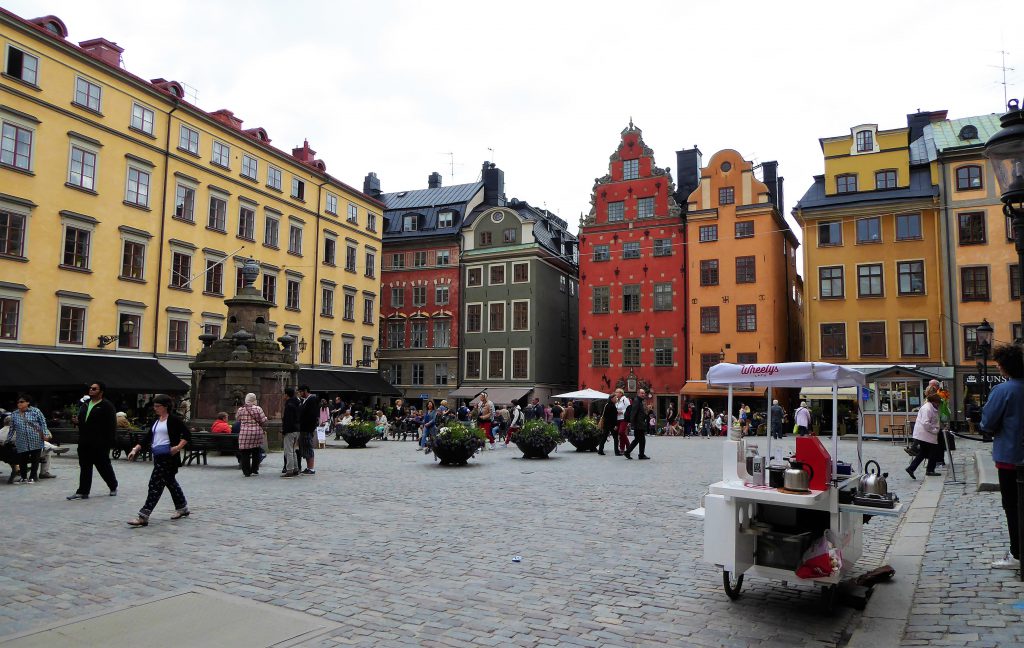 I had dinner a coule of times here…
Just enjoying the colours and the vibrant life on the square!!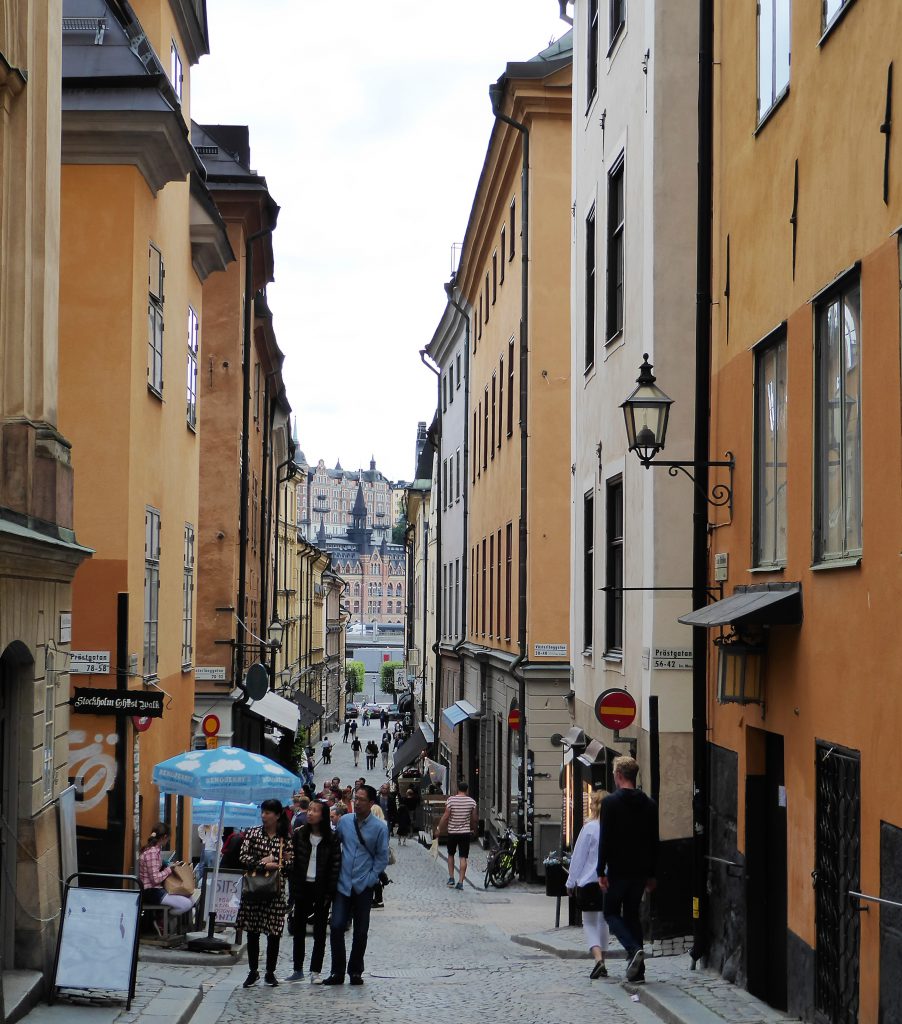 All the narrow streets of Gamla Stan are great for wanderig around. Around every corner you will be surprised again. I loved to explore this part of Stockholm! And go explore multiple times because every stroll around these great alleys of Gamla Stan you'll see something different!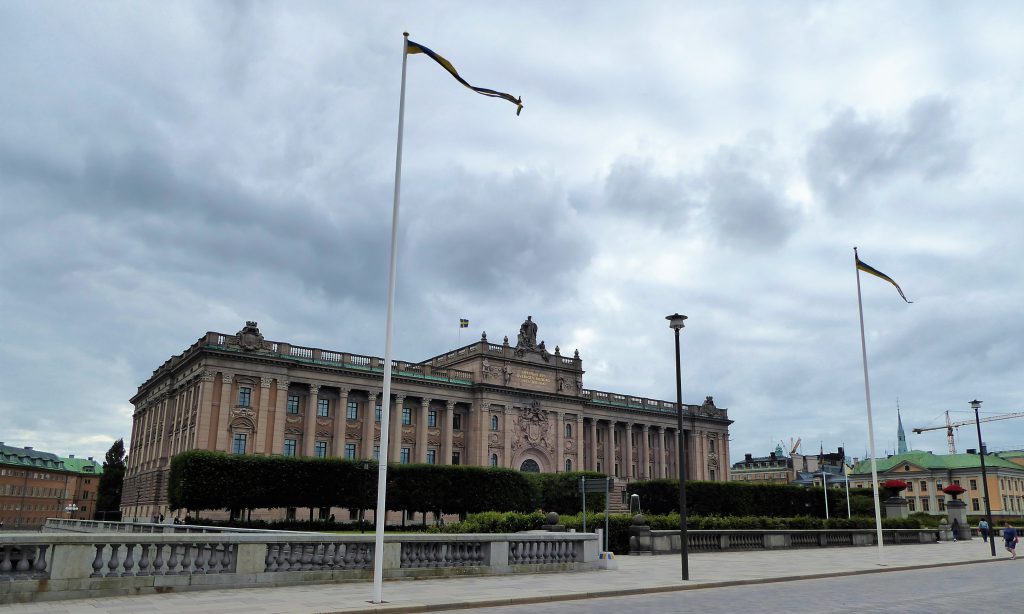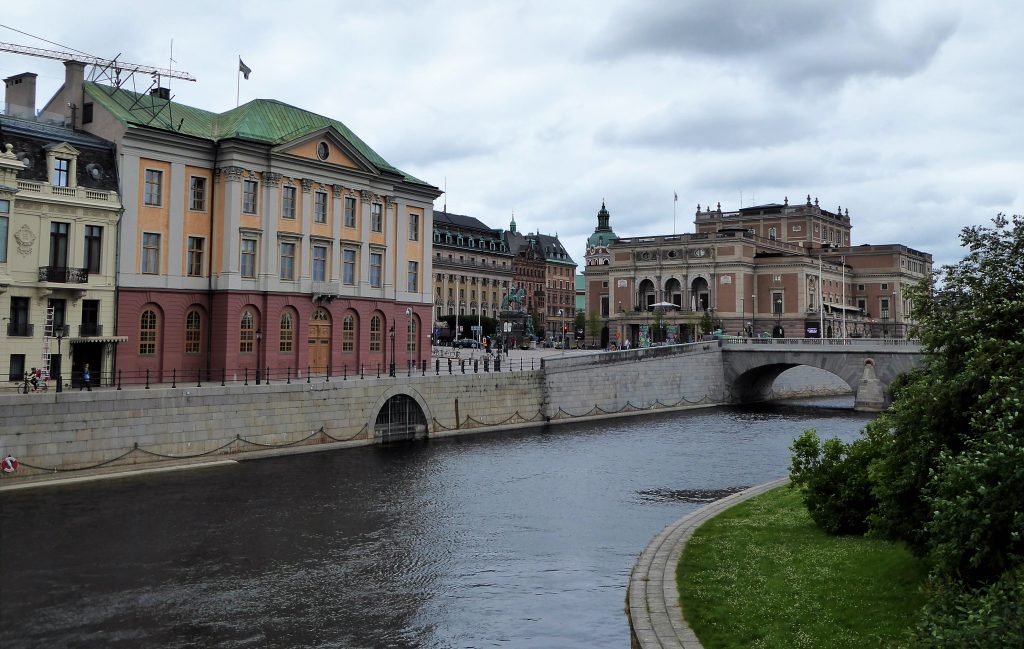 Palaces, parlements and musea are also on Gamla Stan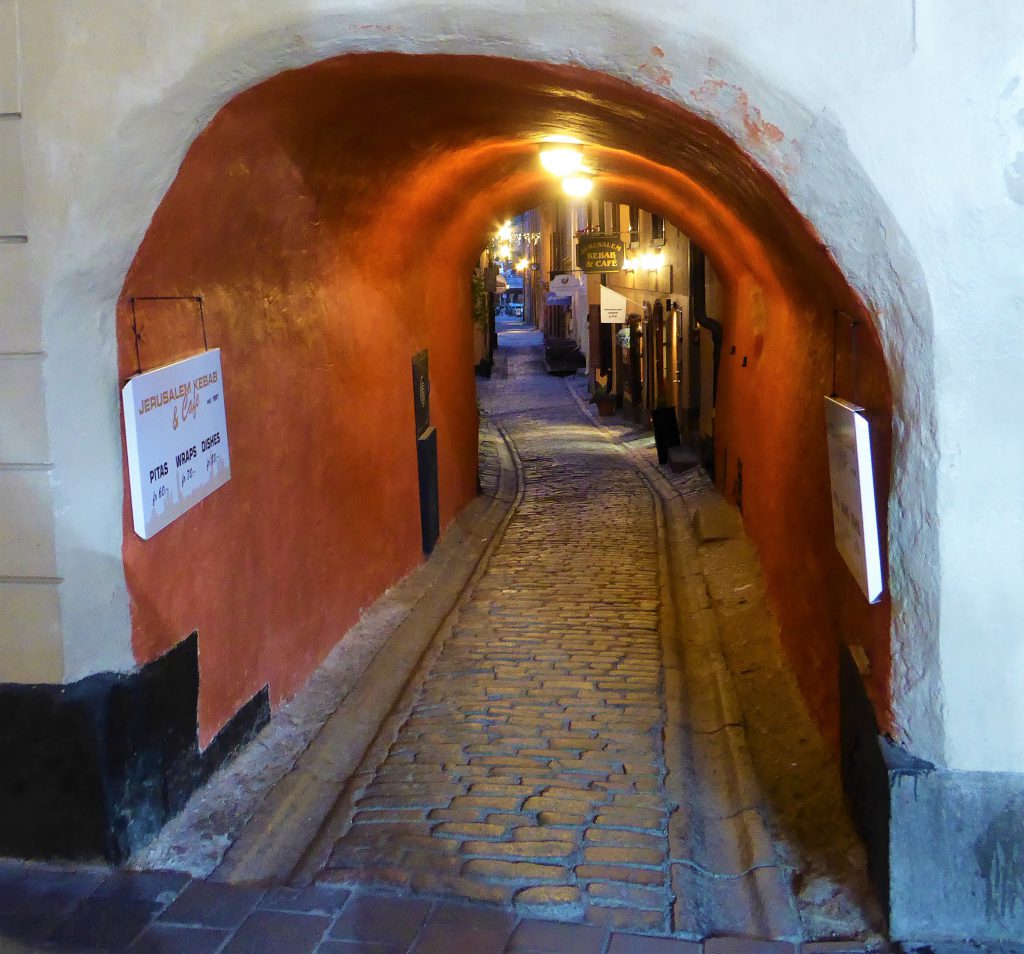 Do go Explore Gamla Stan in the evening too!
6 Times Must See in Stockholm
—
Musea you have to visit in Stockholm
This museum has an unique ship. This ship originates from the 17th century and  is complete and almost undamaged! The ship sank on her maiden voyage on auguts 10th of 1628 after 1300 metres. It is the only ship in the world on display from that time. I thought it was really impressive!!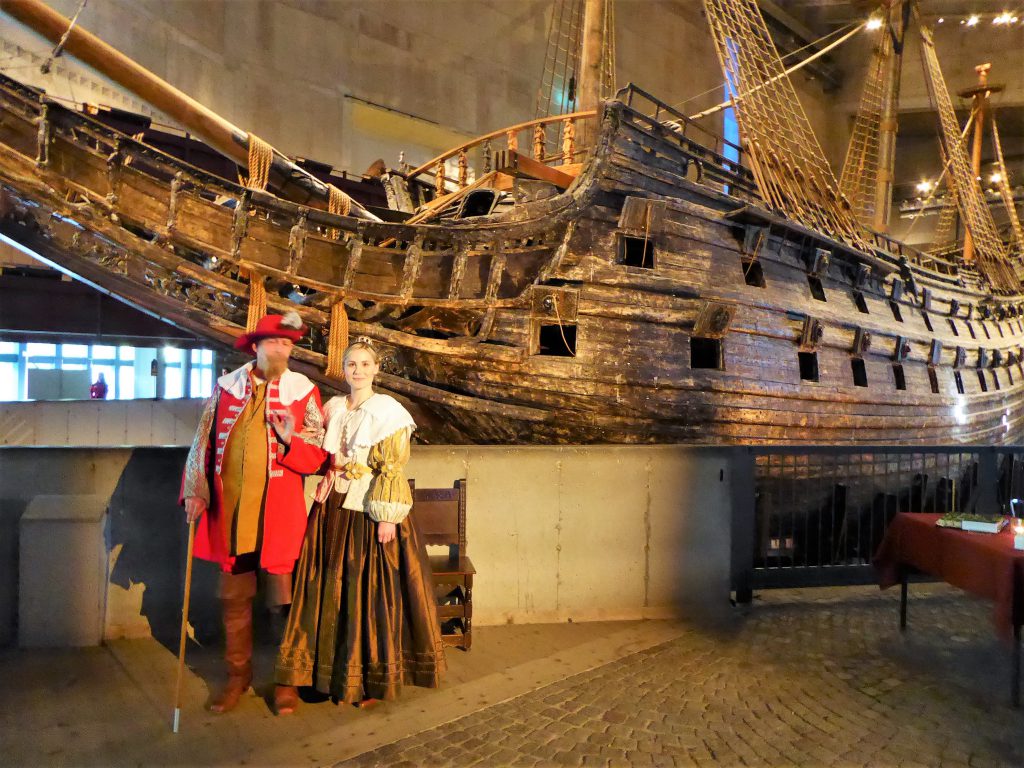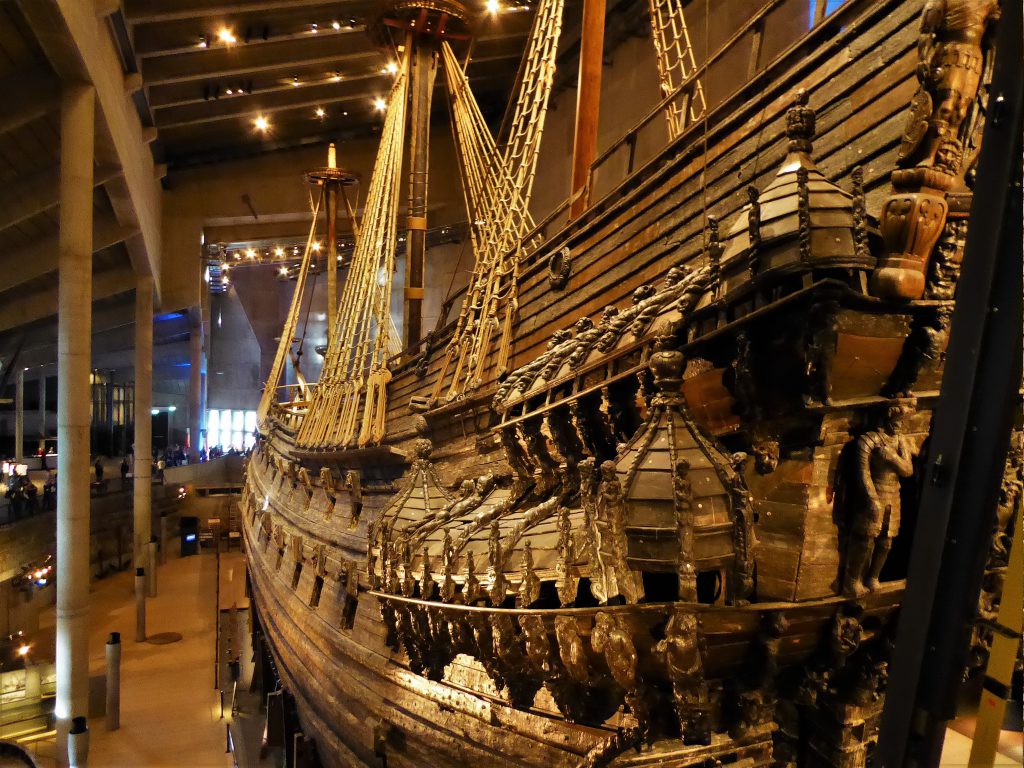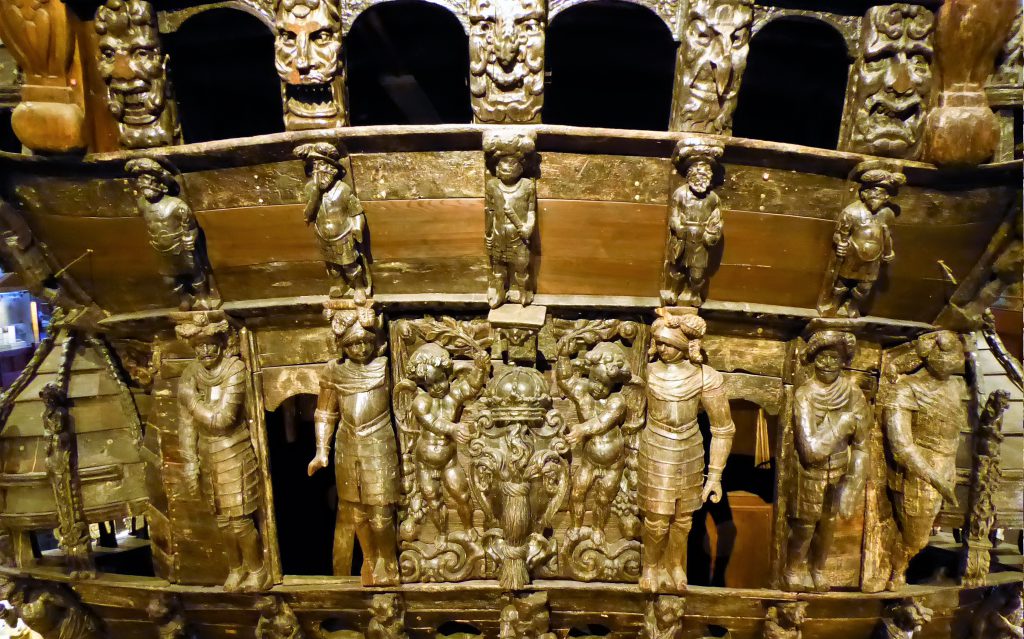 I really love the music of ABBA and so I loved walking around in this museum. It was really interactive, you can sing along and do some karaoke. Do you see yourself also dancing and singing here?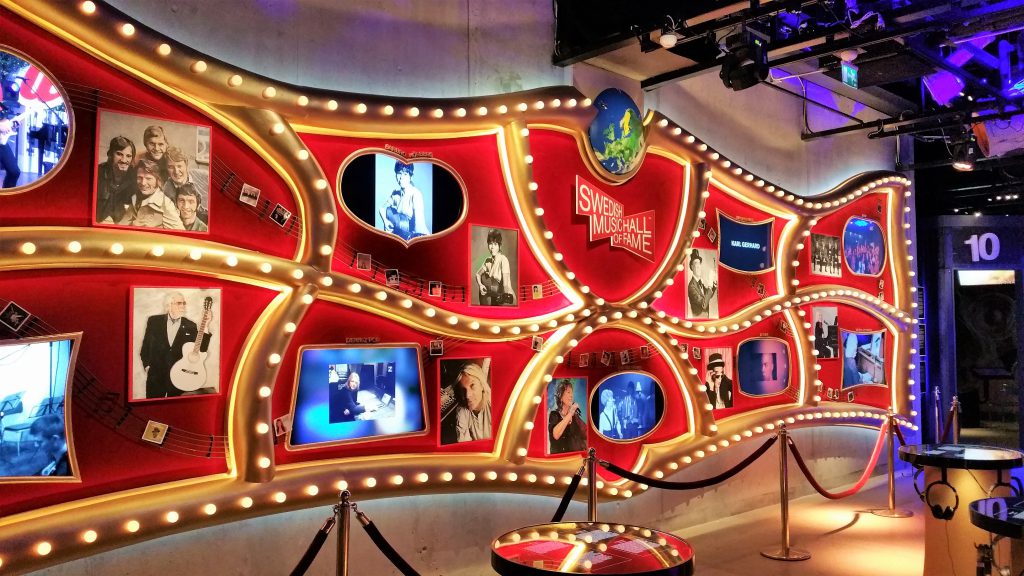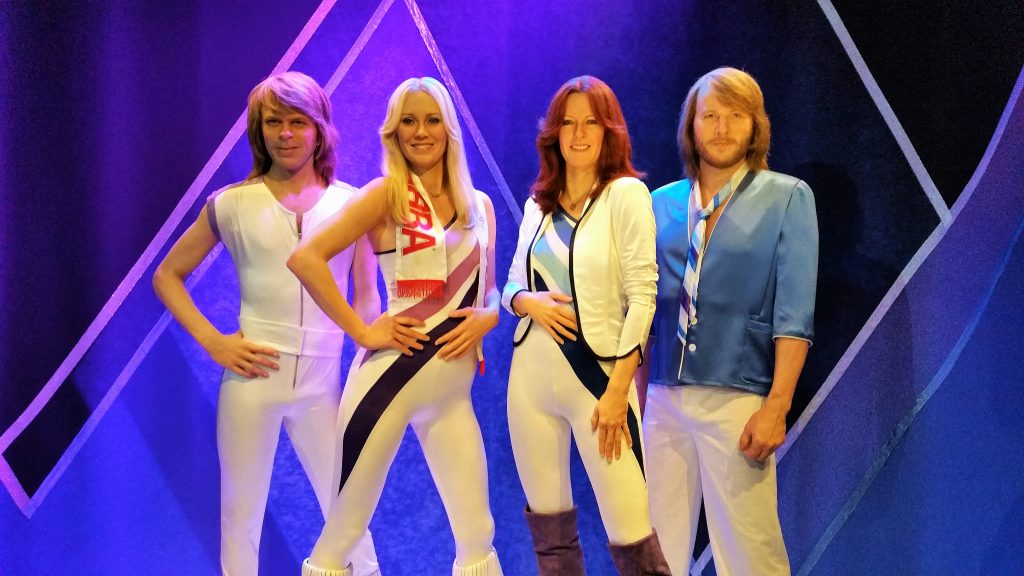 They almost look real, don't they?
On the island of Djurgarden are all these musea. The island is green and also this open air museum is on the island. It is all about the history of Sweden and next to that it is a zoo. I walked around for an afternoon. I do think that when you travel with kids this is a real nice daytrip and very educational.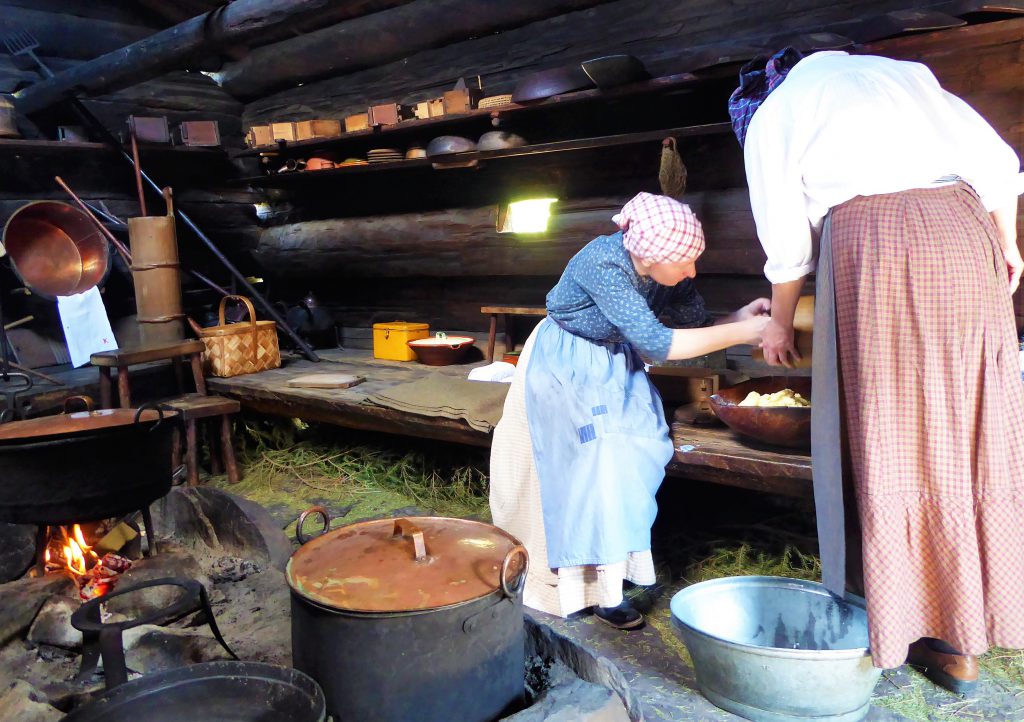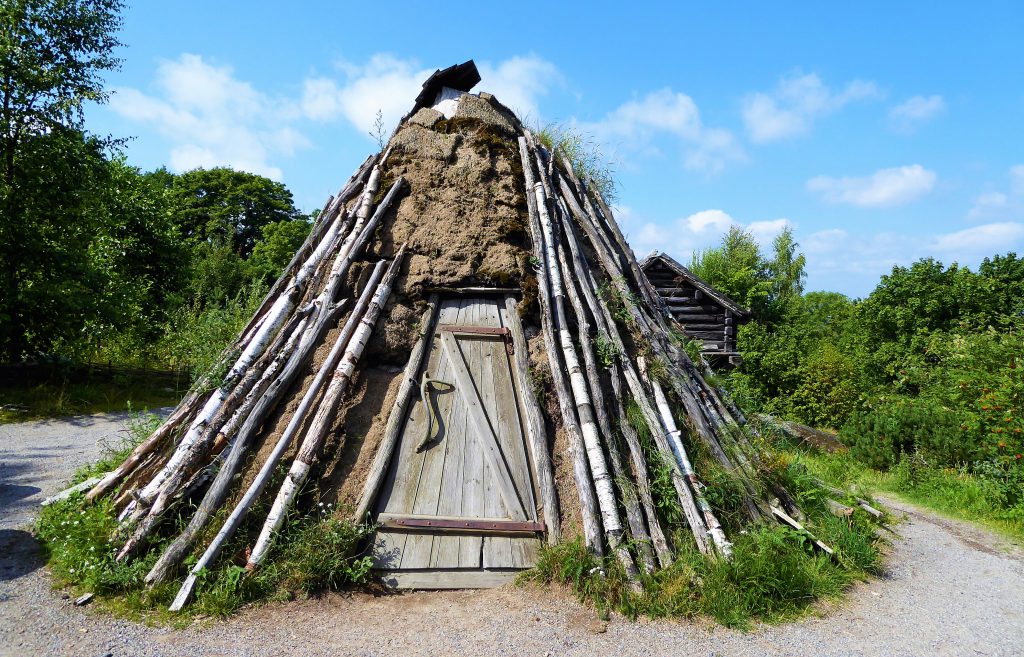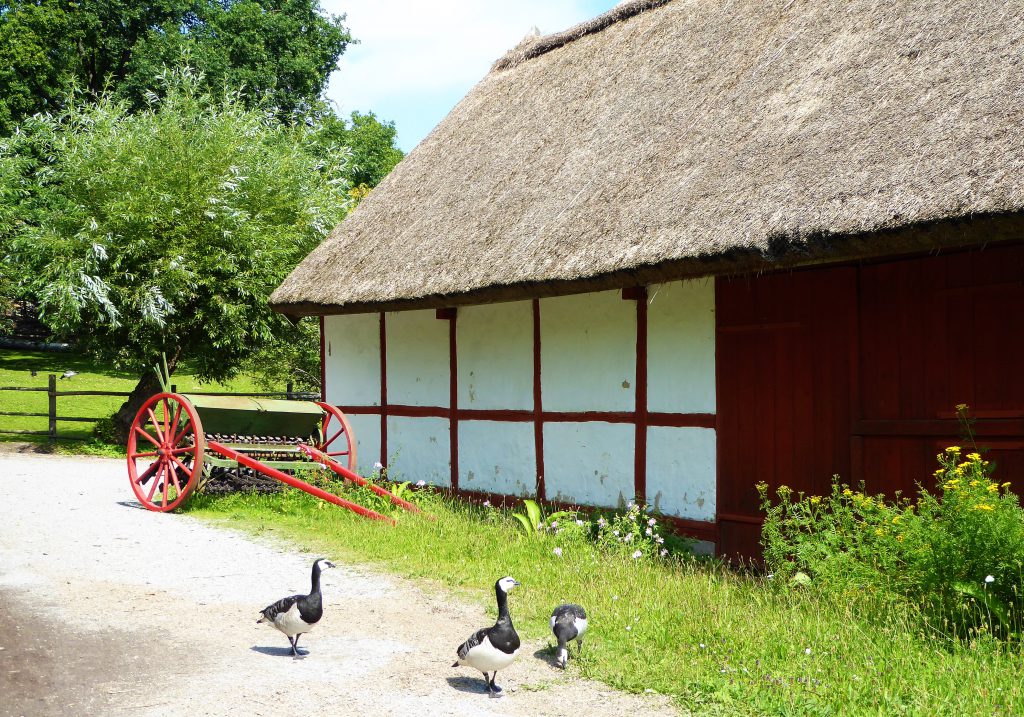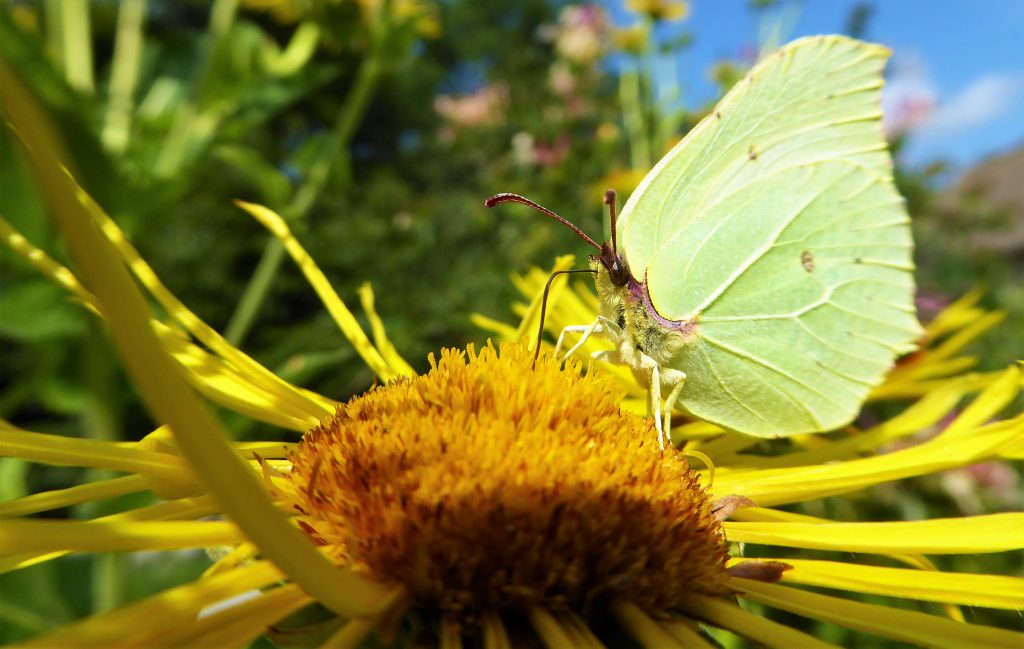 As I said it is also a zoo. I don't like those kind of places that much. I rather see animals in a wider environment. So just to give you an idea I'm sharing some pics I took of the zoo.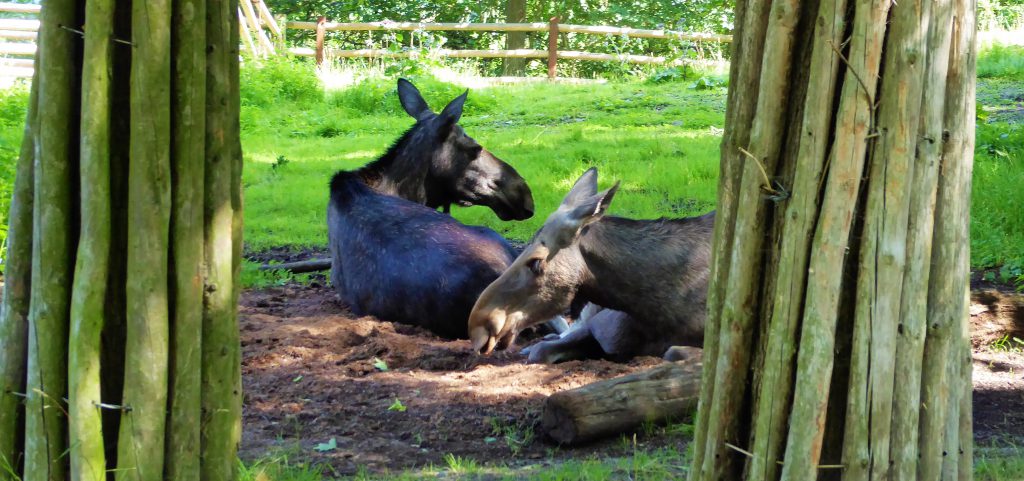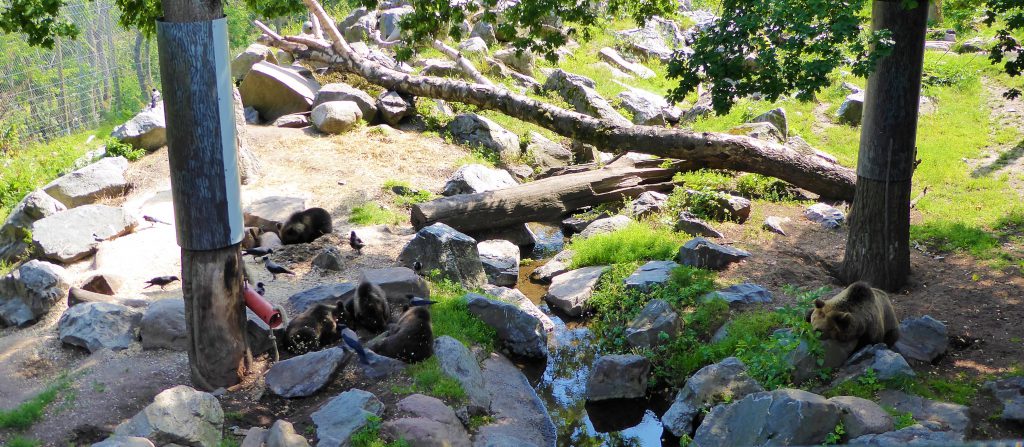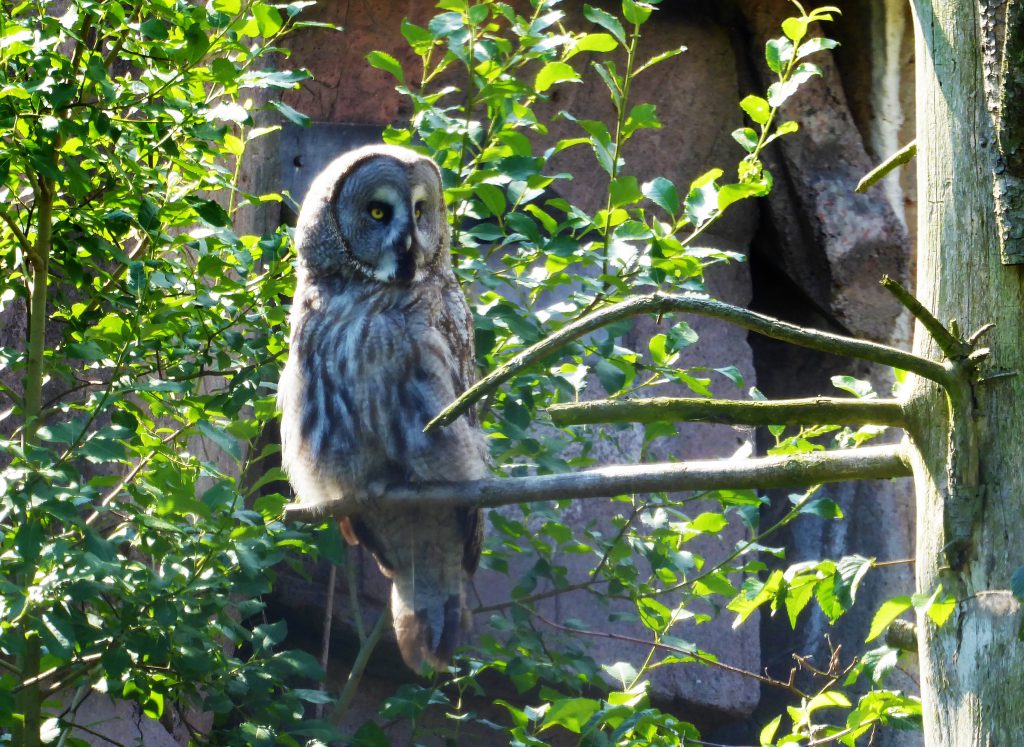 Stockholm – Sweden
I had told you that the city is divided in 14 islands… So exploring the city by boat is just great!! Cruising around those island is just the best!! There is a Hop on Hop off boat that I took. I loved all the views you get from sitting on a boat and just letting the city pass by. Even though I didn't got off on all those places especially picked out for you it is a great way to explore the city and get out of the crowd for a while.
Must See in Stockholm – Sweden
Stockholm as seen from the water!
A must see in Stockholm is Stockholm as seen from the water. It does make you see the city from a totally different perspective. There are different companies that offer such tours on the waters of Stockholm. And I can imagine why! I did the Stockholm tour called Under the Brigdes Tour. This was has 7 stops and sails along the island of Sodermalm and you'll pass Gamla Stan on both sides too!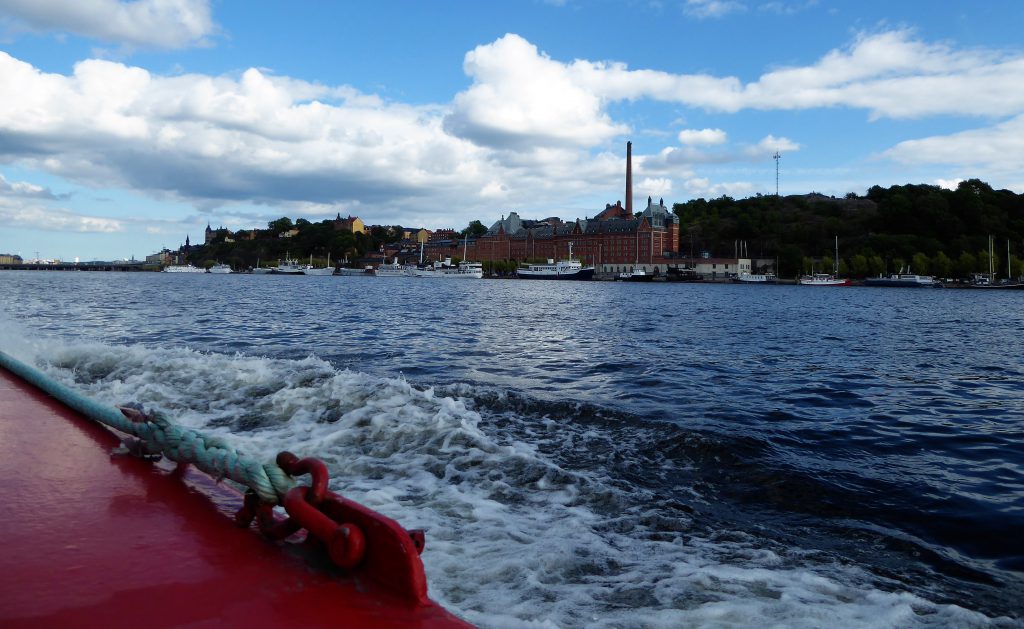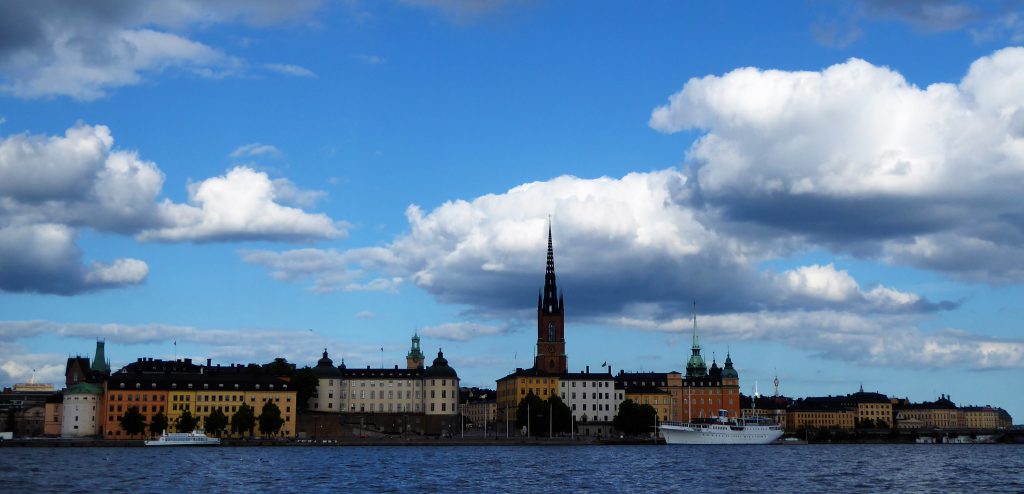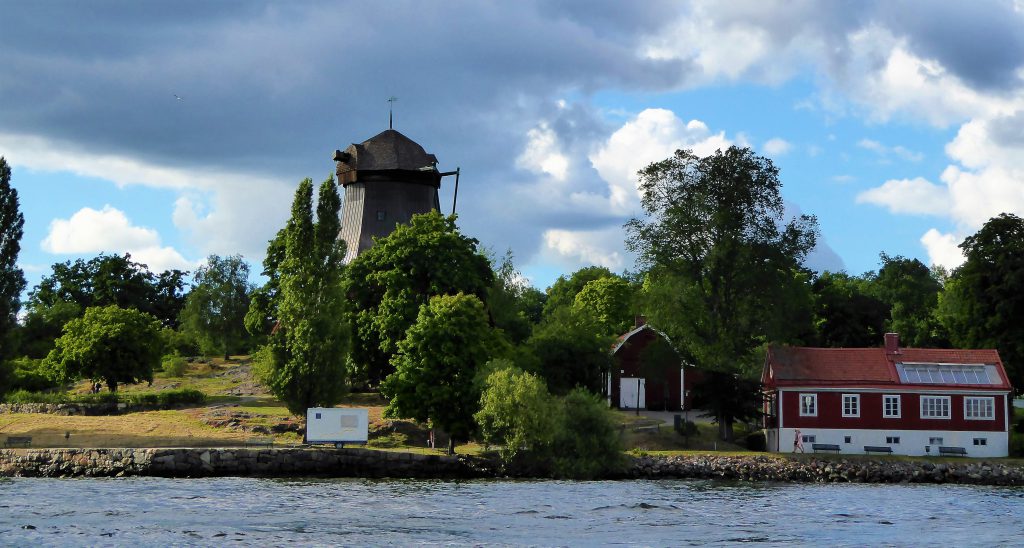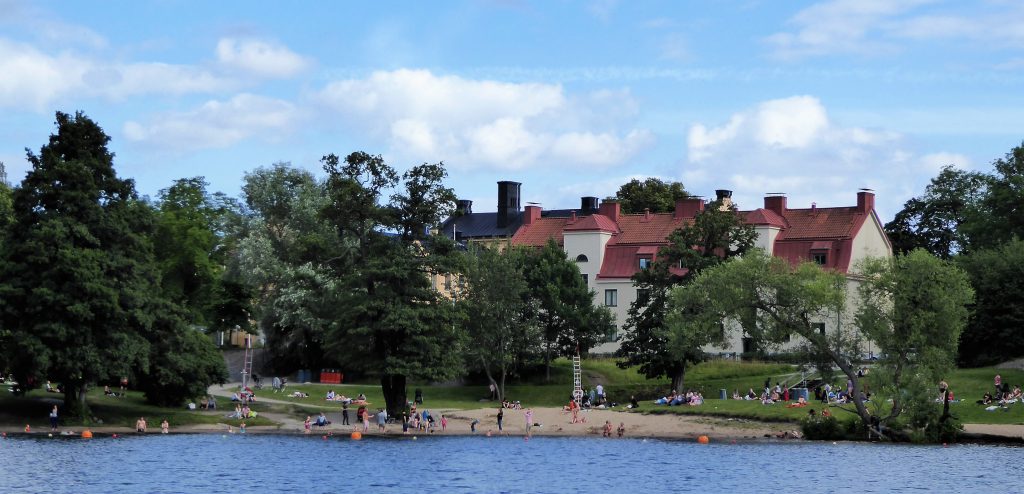 And all of a sudden there was this beach! People were relaxing and enjoying the good weather almost in de middle of the busy city! There are more beaches realised along the water in Stockholm. This one on the picture is called Langholmen Badet.
I also too the Royal Canal Tour as I clearly had not have enough of the Stockholm water vibe. The Royal Canal Tour Stockholm has no stops but gives you a great overview on this city. Looking to a city from a boat is totally different. And ofcourse just being outside with a breeze through you hair just cruising is a great way to spend an hour or two. This tour goes along the palaces and gives you information about who lived there.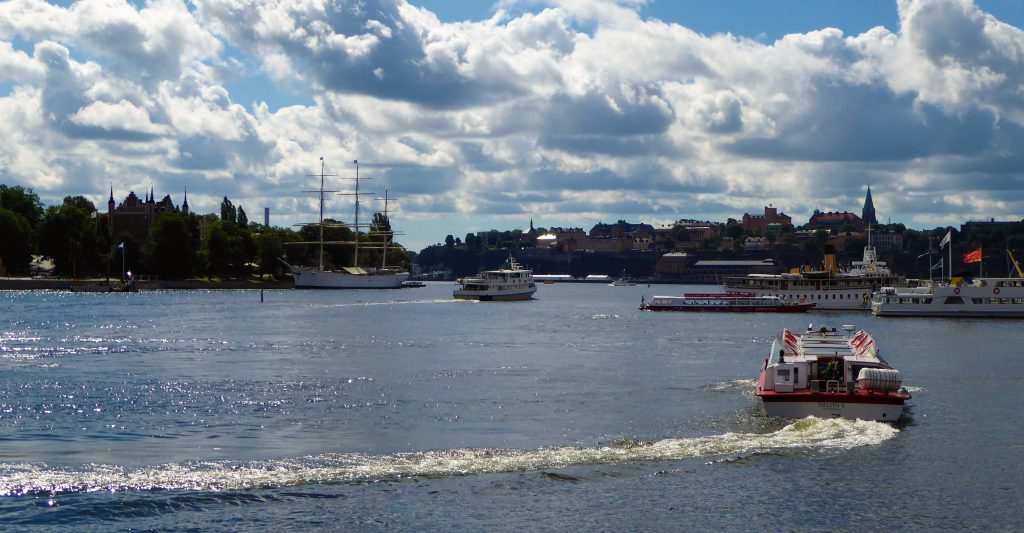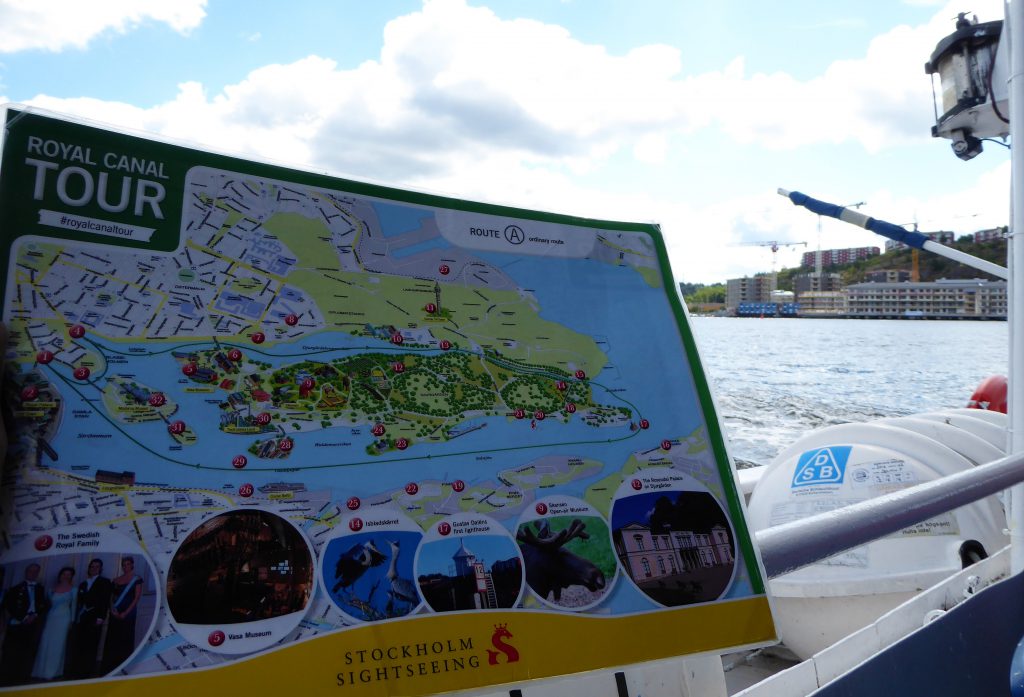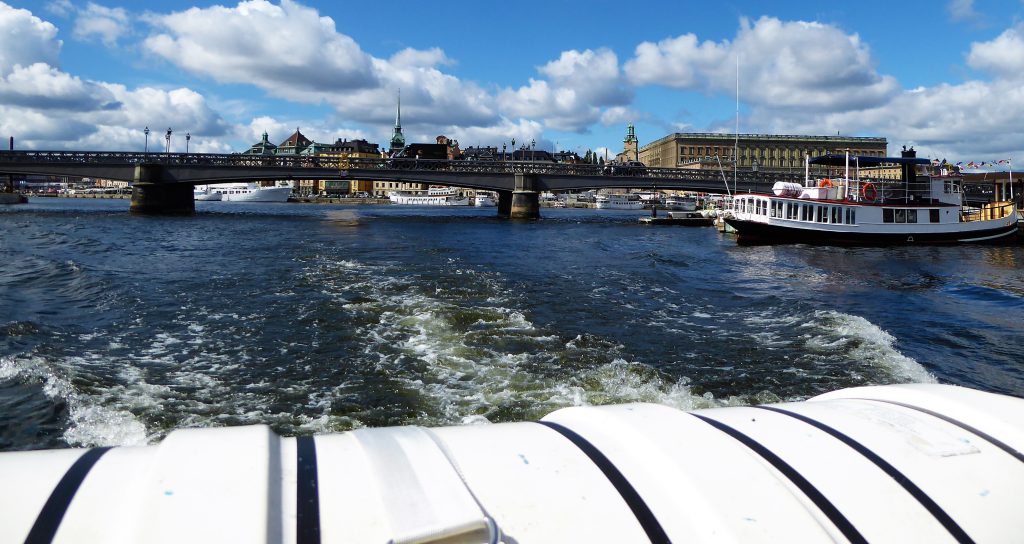 Must See in Stockholm – Sweden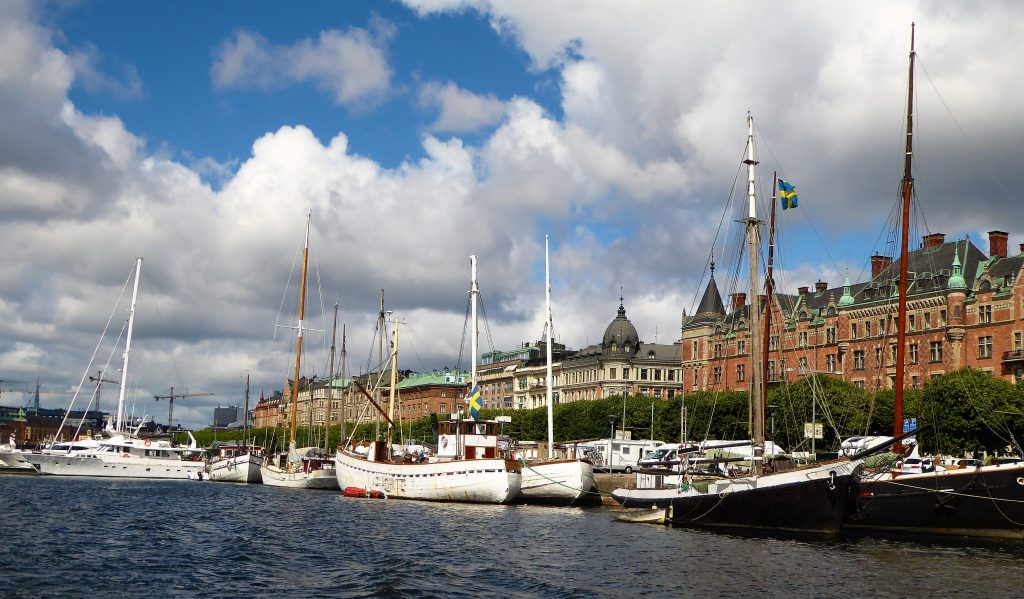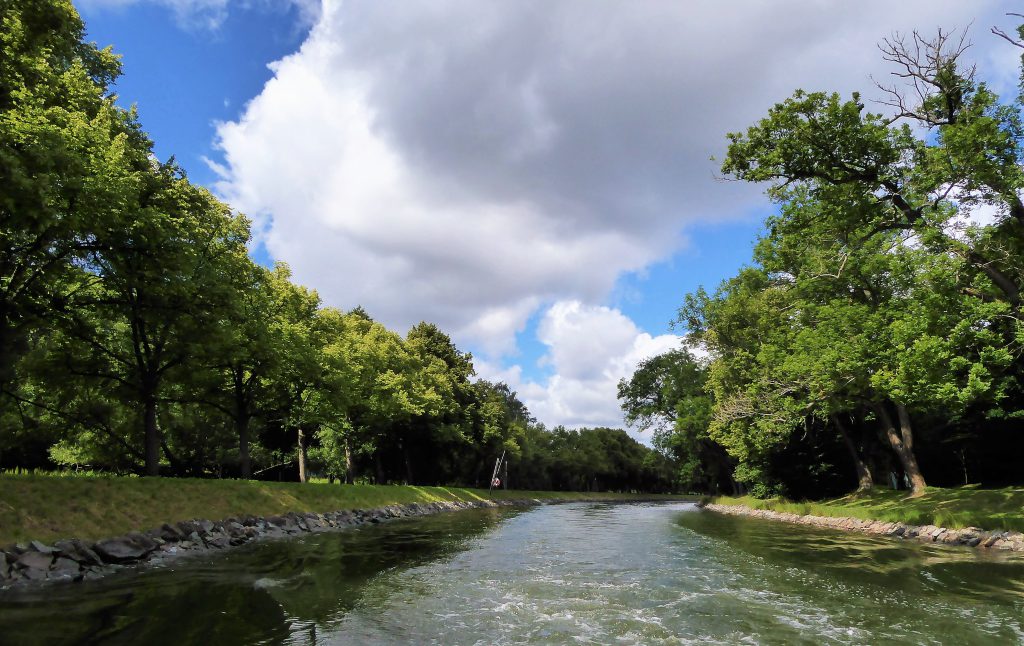 Something you can not miss in Stockholm is
The Tunnelbana

The Tunnelbana – Stockholm metro (t-bana)
I heard several people talking about it. They just went into the metro to go from station to station. It would be so worth it if I should believe them. When you search the internet soon you'll get a list of station you should definitely see so I went too!! You can ofcourse combine this with visiting that part of the city too. I just went down into the Tunnelbana and after visiting many station I was really getting cold and went up again! I really loved all the colours and themes of the Tunnelbana.
The Tunnelbana is also called World Largest Gallery.. I do think you get why it got that name after visiting the Tunnelbana!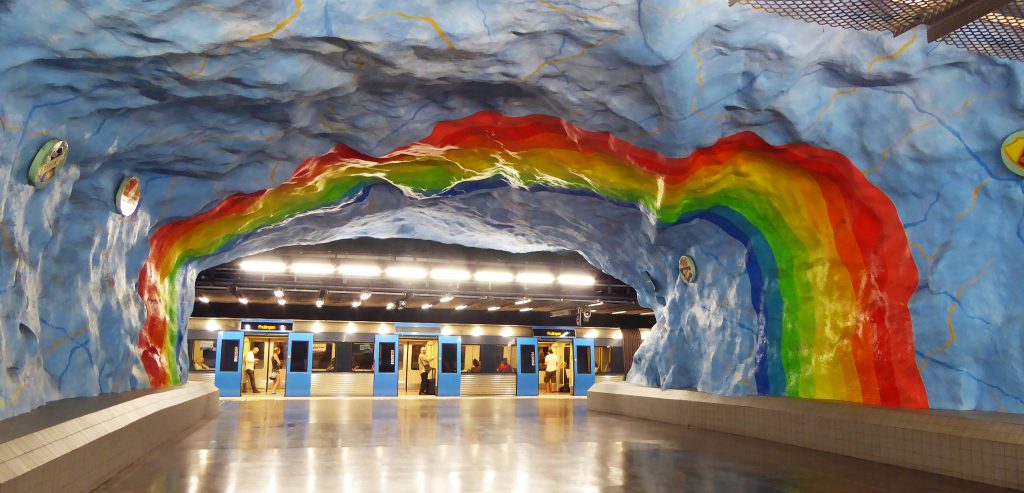 Stadion station on the red route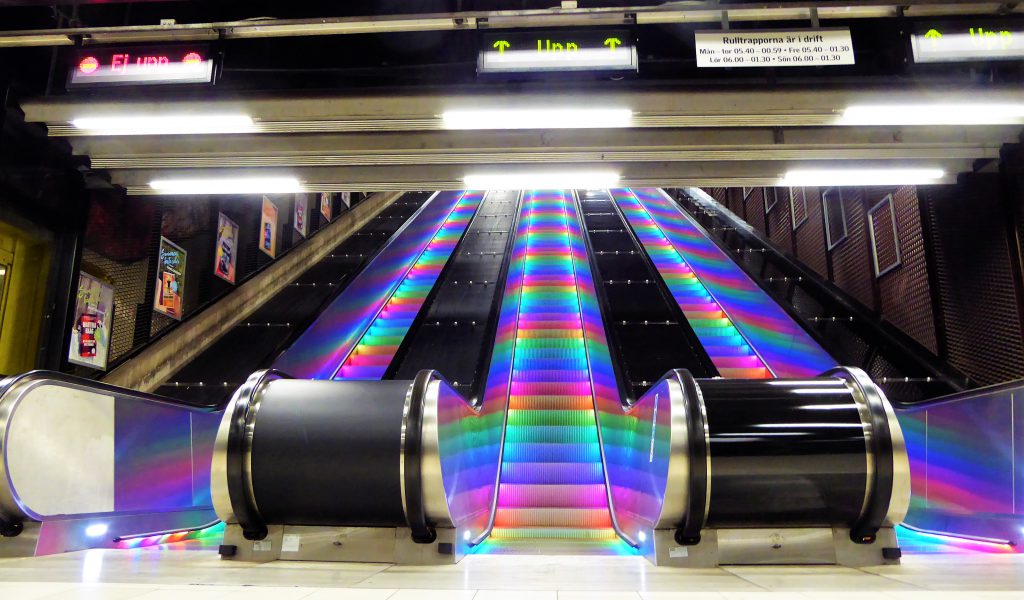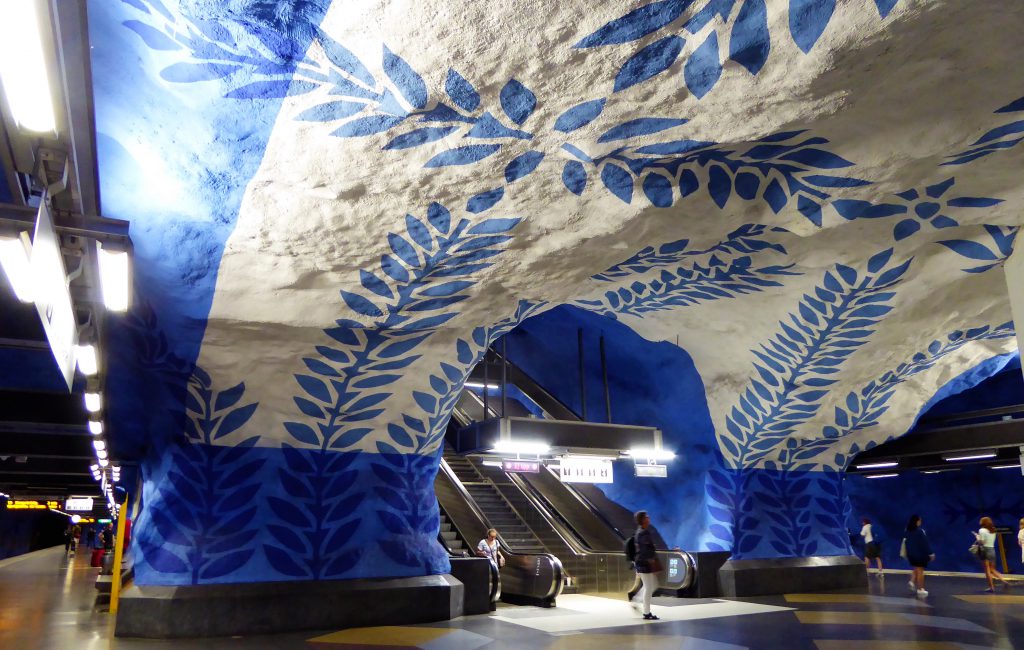 T-centralen in Stokcholm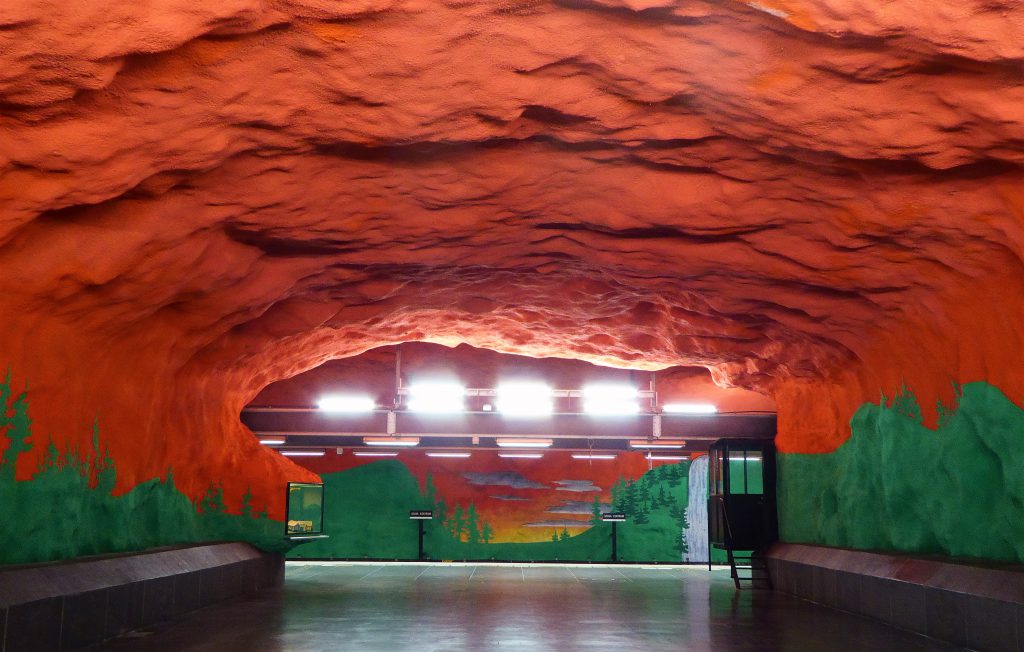 Solna Station on the blue route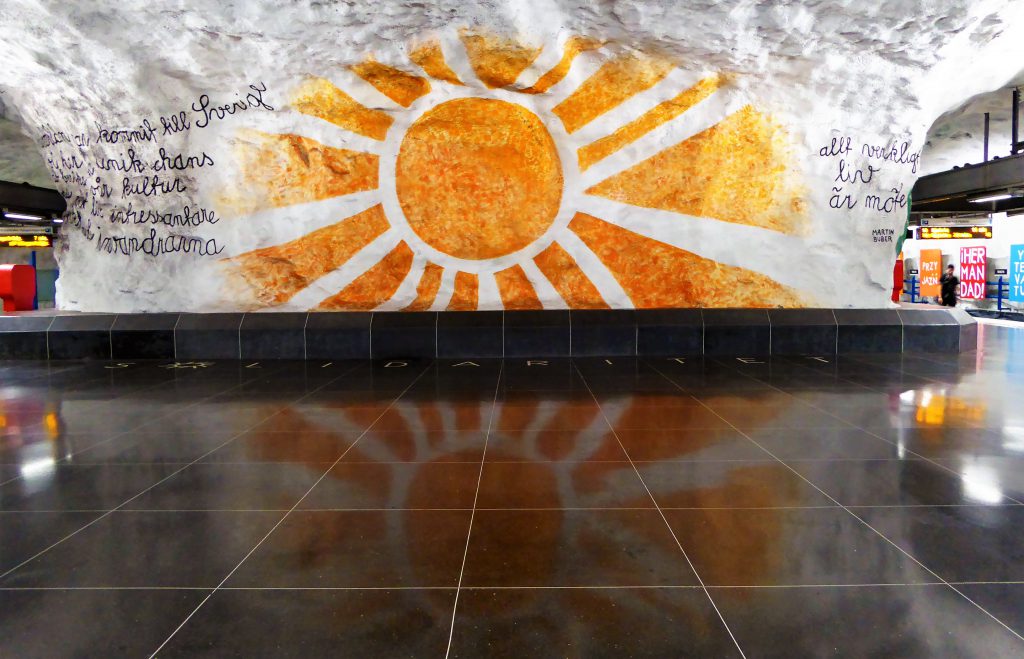 Tensta Station on the blue route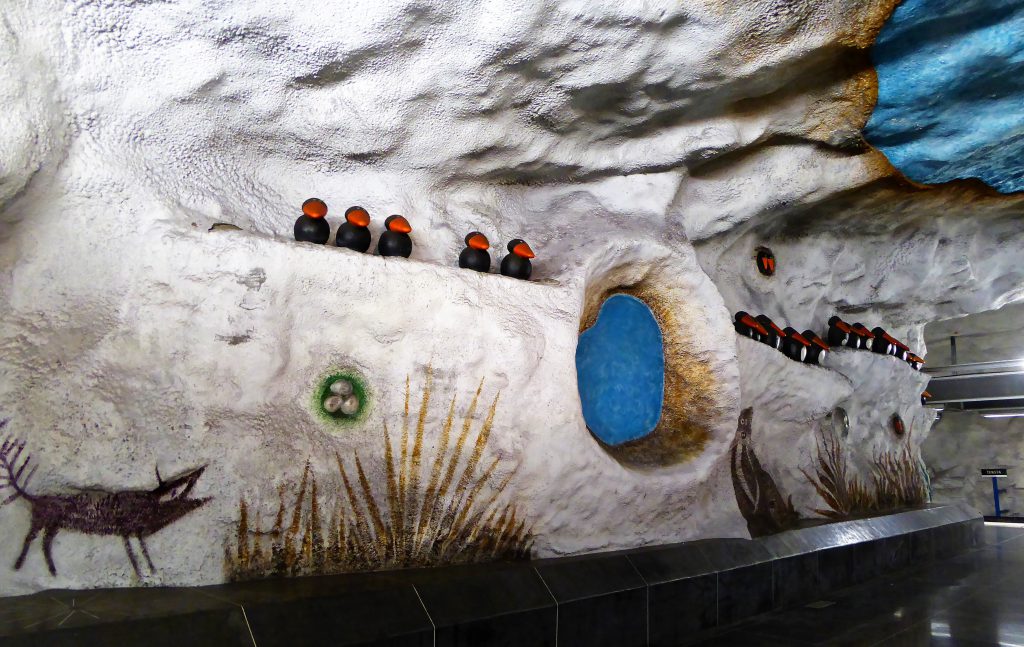 Tentsta
This really is a Must See in Stockholm! Everything is painted or has a style to it from top to bottom!
Are you looking for boutique hotels in Stockholm? I loved staying in different hotels when I visited Stockholm, do you do that too? Trying out different spots and suburbs?
Also a Must See in Stockholm
Soder Malarstrand
Walking along the boats at Soder Malarstrand
When I came back to Stockholm after a small tour along Sweden I booked a couple of nights at botel Rygerfjord at Soder Malarstrand. It is situated outside the busy city but just 10 minutes walking away from the beautiful Gamla Stan. That is just perfect, isn't it?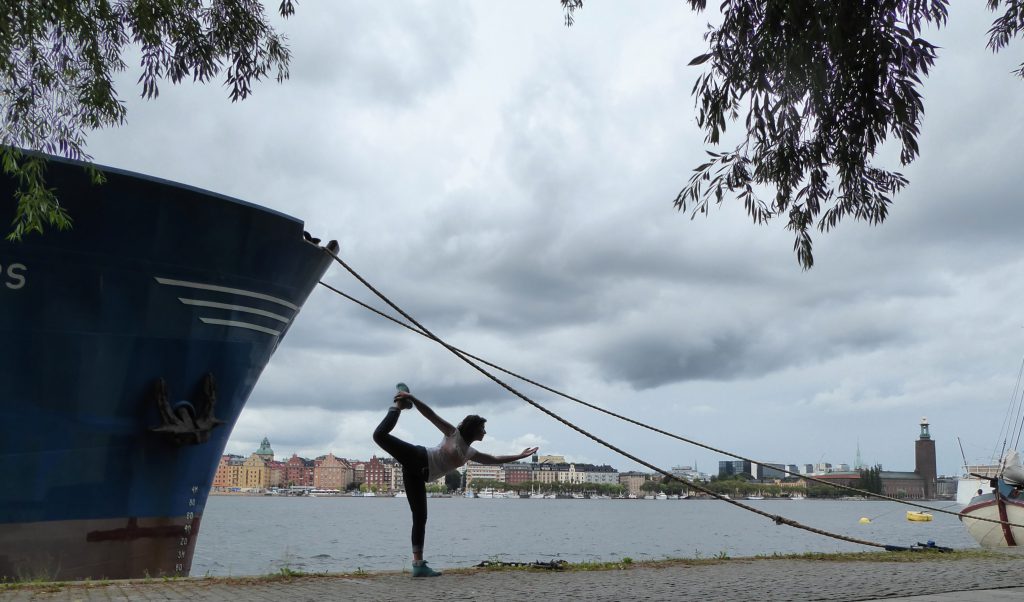 Along this harbour are a lot of ships that anchor for a visit to this great city. Also a lot of huge ships that serve as restaurants or hotel. Even boats to have big parties are there 🙂 You can have your peace and quiet time here but if you are lookinig for a party you are welcome too!
I loved walking along those boats and the water!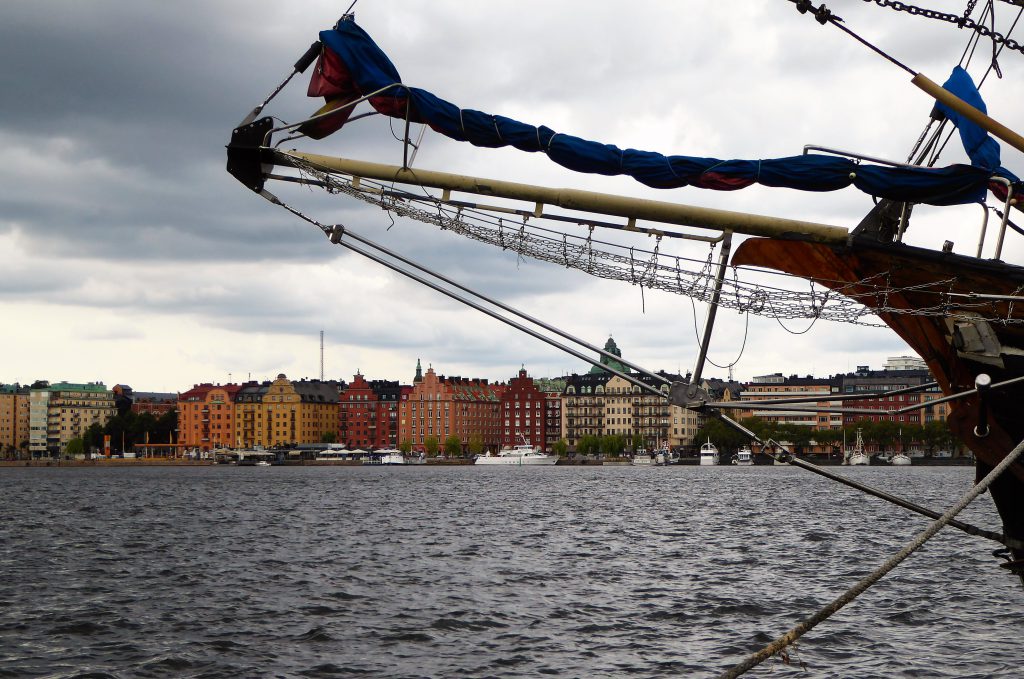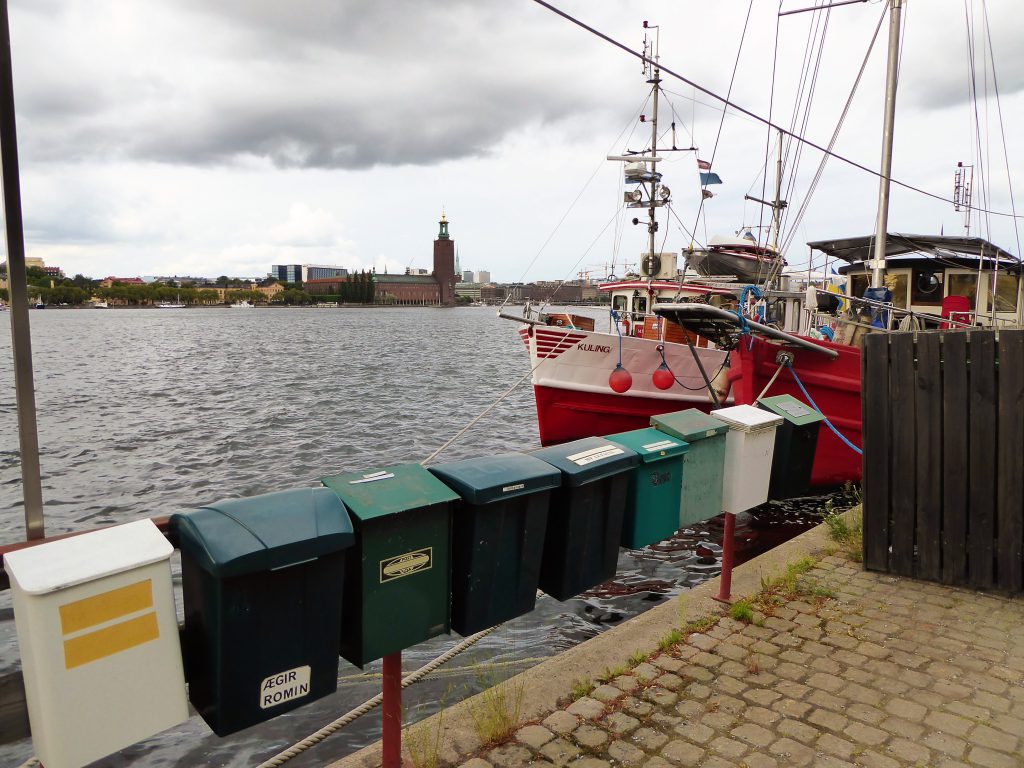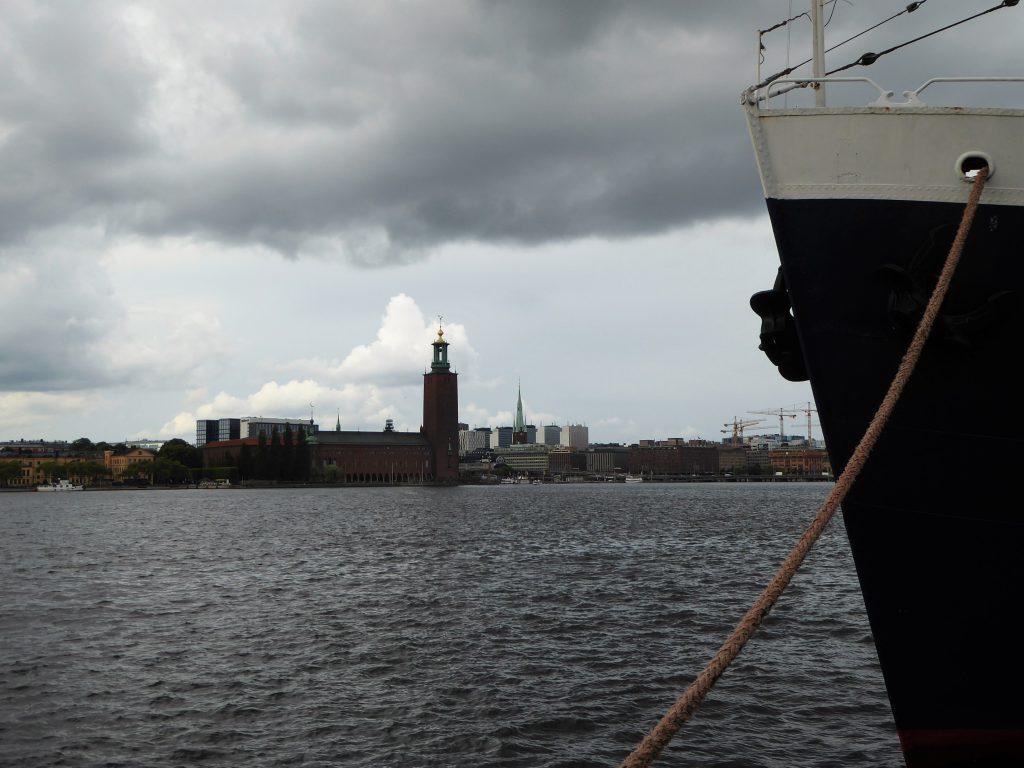 Soder Malarstrand is a must see in Stockholm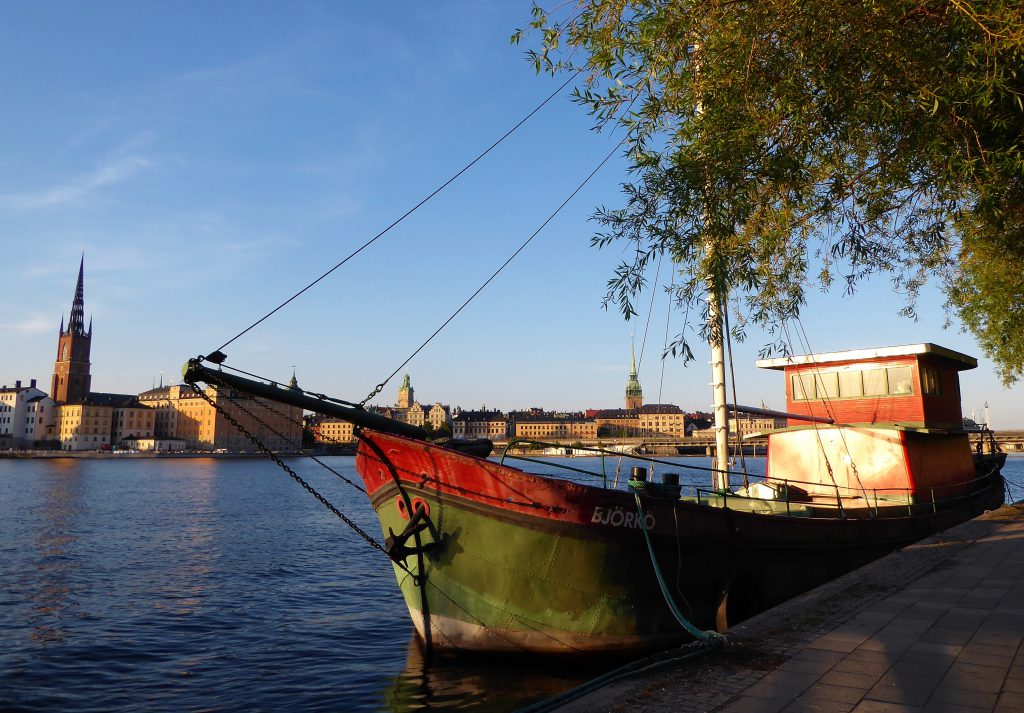 Great way to reflect on a beautiful day spend in Stokcholm! @ Soder Malarstrand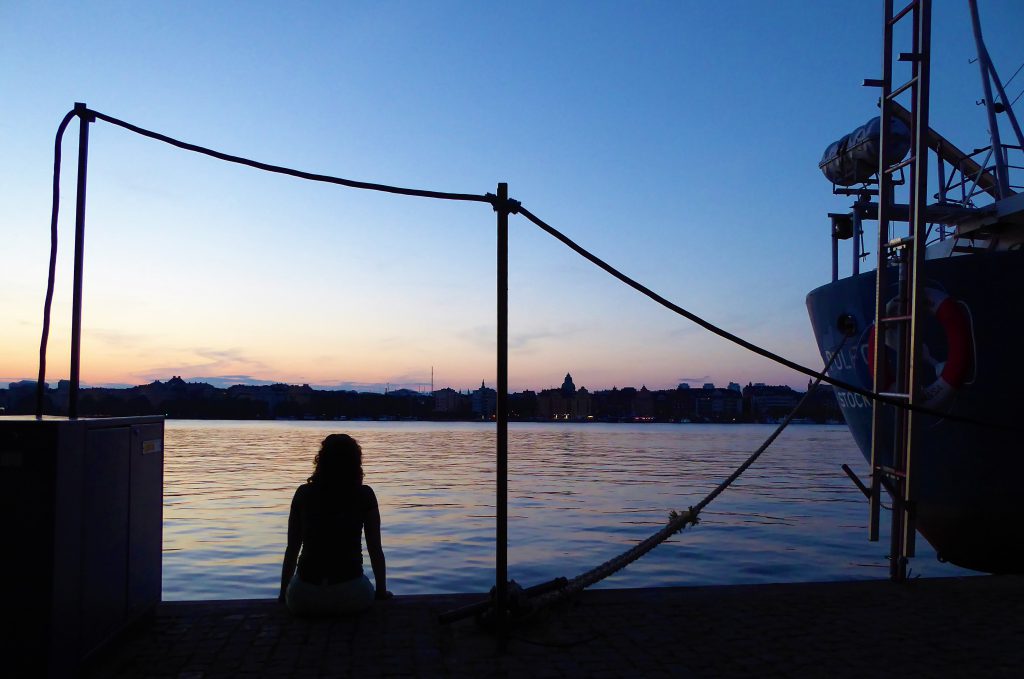 I went to Stockholm twice during my visits to Sweden. Again I loved the fact that when you come back to a city you know your way around. The second time I spend some time exploring parts I hadn't visit before. And also went back to parts that I loved that first time!
Do you also visit a city more then once in a journey? And do you have that same feeling as if you are coming home while traveling?
You know your way around…know at which restaurant you get your dinner..
I love that feeling!
—
If you liked these tips would you share them too?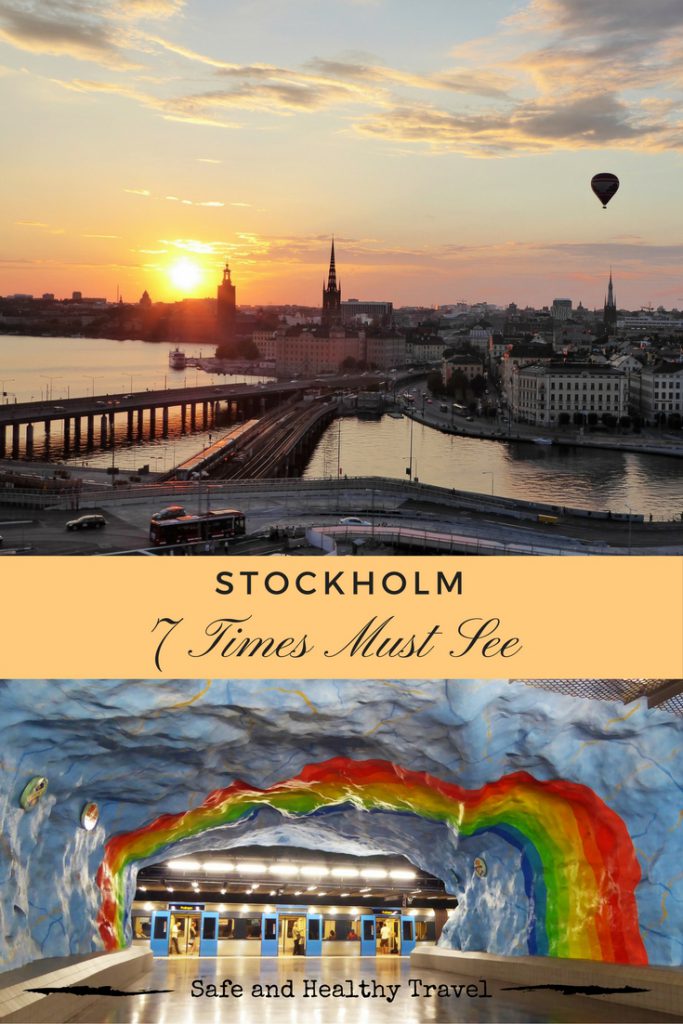 Want to read more about beautiful Sweden?
Explore Goteborg by GO-card – Sweden
Cycling along the West Coast of Sweden #Kattegattleden
Review: Hotel Waterfront – Gothenburg
Or how about:
Wandering around the old city of Acre – Israel
10 things you Need to know about The Netherlands
Or can I inspire you to do some morning exercises in Vietnam?
Early morning Activities at Hoan Kiem Lake – Hanoi, Vietnam / A Walk around Hoan Kiem Lake
I hope you enjoy this world as much as I do!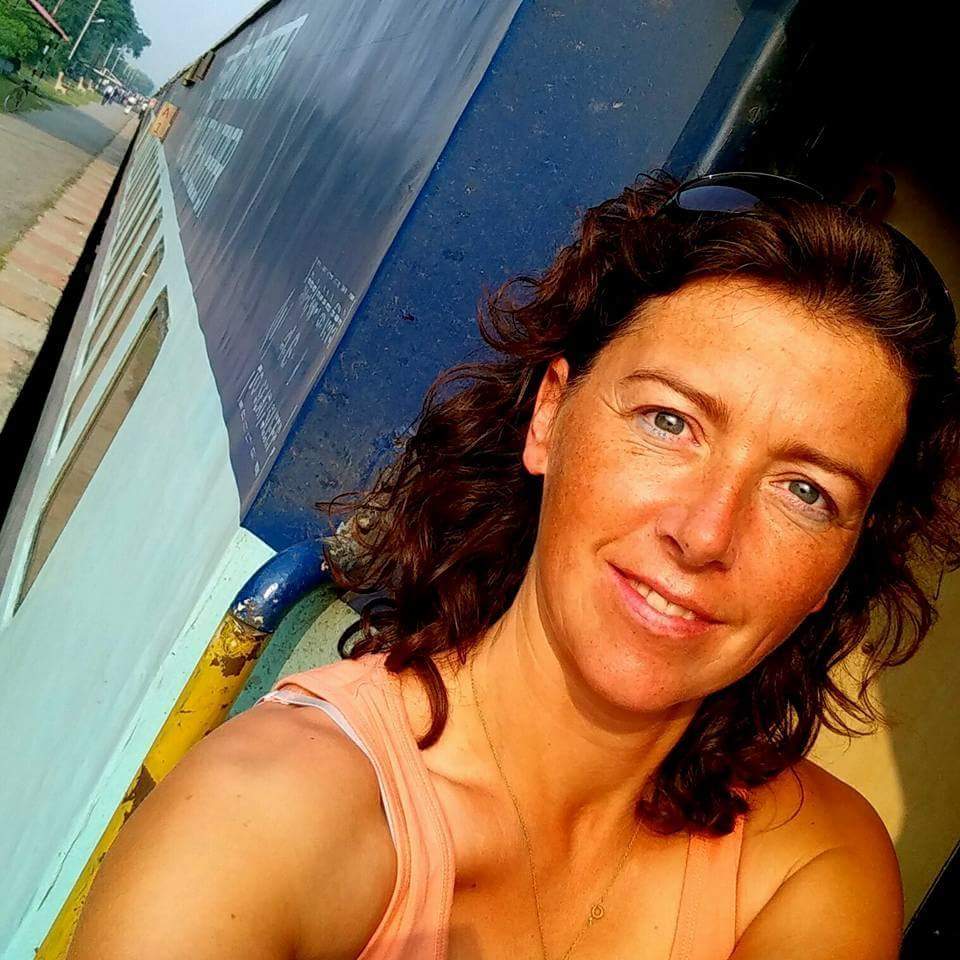 Jacomijn is een politieagent uit Nederland die jou graag laat zien hoe je veilig, actief en gezond de wereld kan over reizen. Safe and Healthy travel is a MUST