Wandering around the old city of Acre – Israel
|
The old city of Acre is a must visit. I stayed in the city of Haifa for a couple of days and from there it is a small trainjourney of 30 minutes to Acre. I heard a lot of good things about the old city and I ofcourse wanted to see that too!!
Acre is a city formed by the Romans, Ottomans, Crusaders, Mamelukes, Byzantines and British. Now it is home to a mixed population consisting of Jews, Christians and Muslims. The ancient city of Akko is a UNESCO world heritage site and has one of the oldest harbours in the world!
On my last day in Haifa I took that train to Acre early morning, with a nice cup of coffee. The train is good and clean. It is also easy to navigate on the small trainstation and a safe way to travel in between the two cities.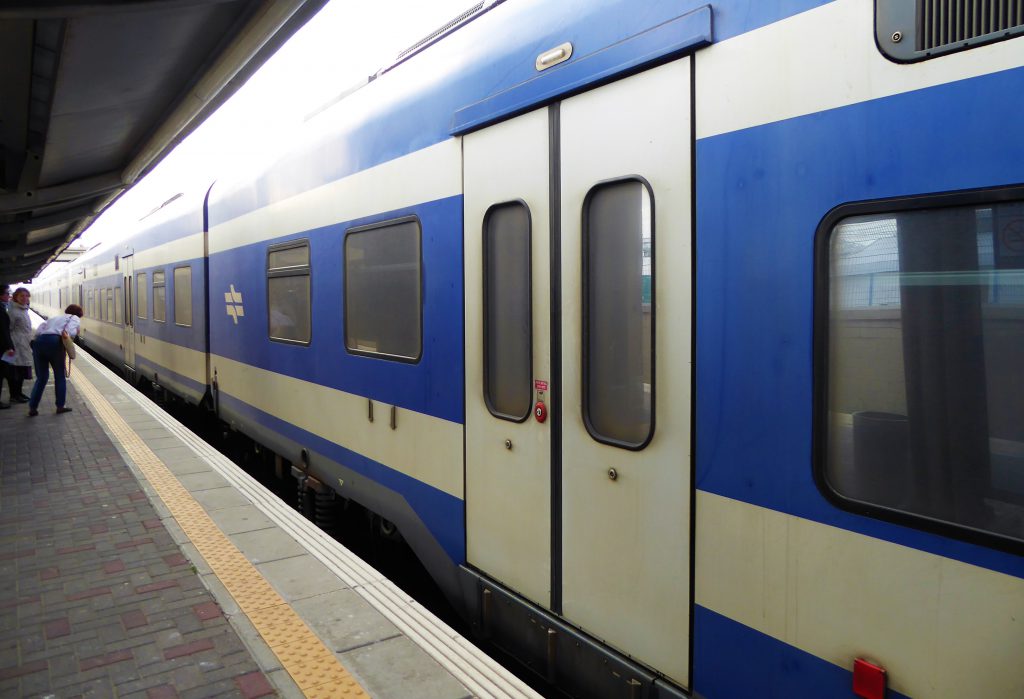 Wandering around the old city of Acre
After arriving in Acre I started walking to the coast and soon I saw signs that lead me to the old city.
I was really surprised with the beauty of this old city. I soon found myself on the once heavily guarded wall of the city and started walking. I saw lots of great looking buildings inside the citywalls. I wanted to explore it, I wanted to walk through those small streets! Wandering around…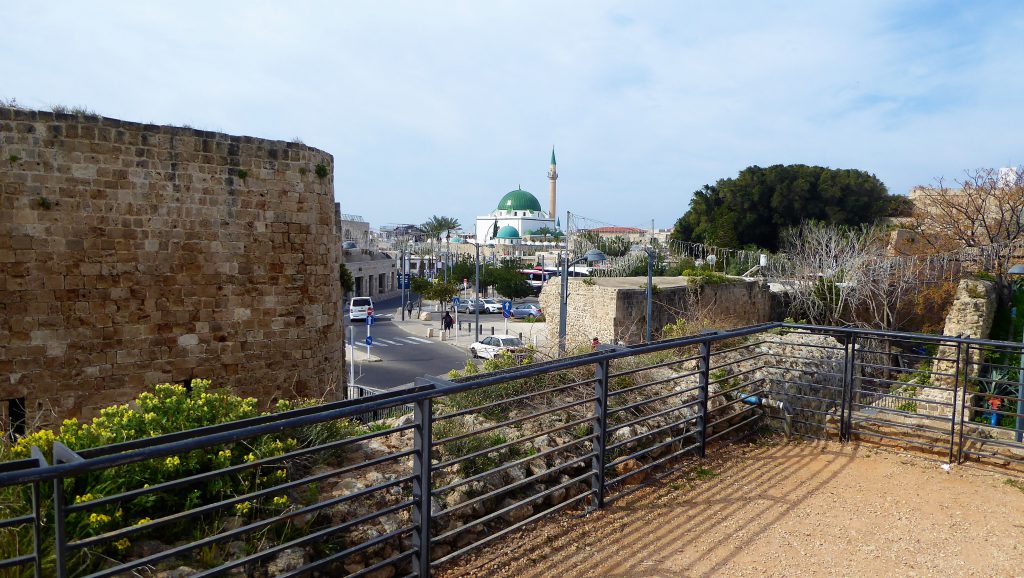 I went in to find a toilet at first and stumbled into a museum and just walked on. I also found the toilet and while I was in I went exploring the museum. It was near the walls and in old parts of the town. Also newer parts were build to show us how it once must have been.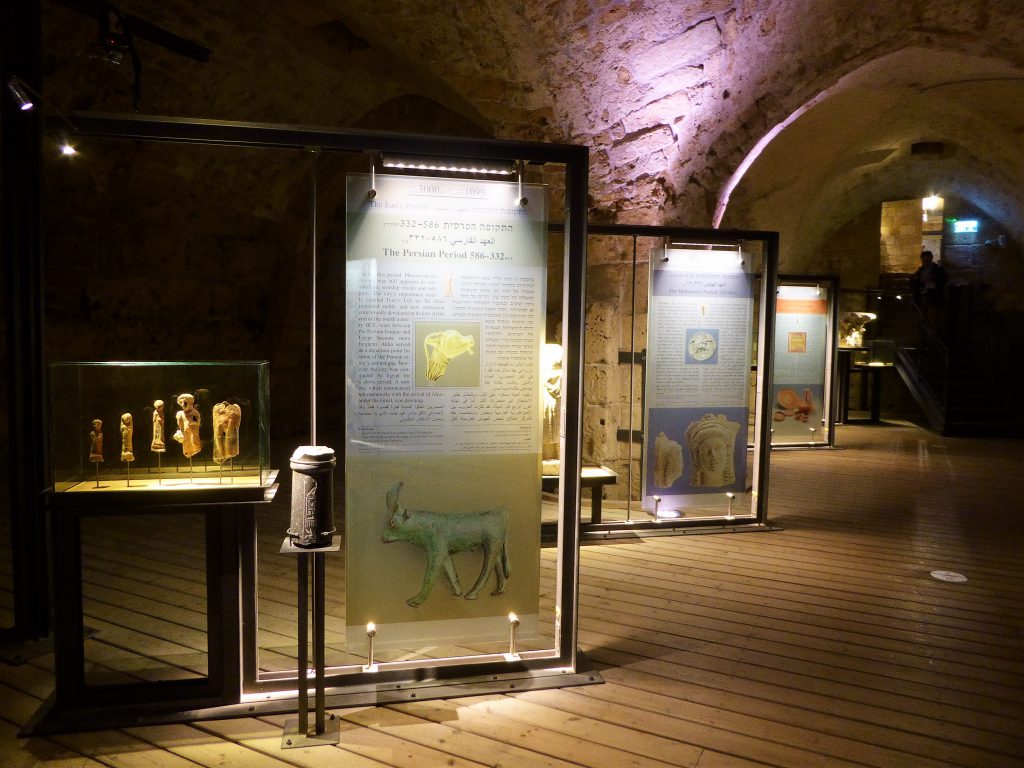 As quick I was in this museum I was out again. I think I maybe took a wrong turn of some kind but I was standing in a bazar it seemed. It wasn't open yet, it was still early. But this was not the museum anymore…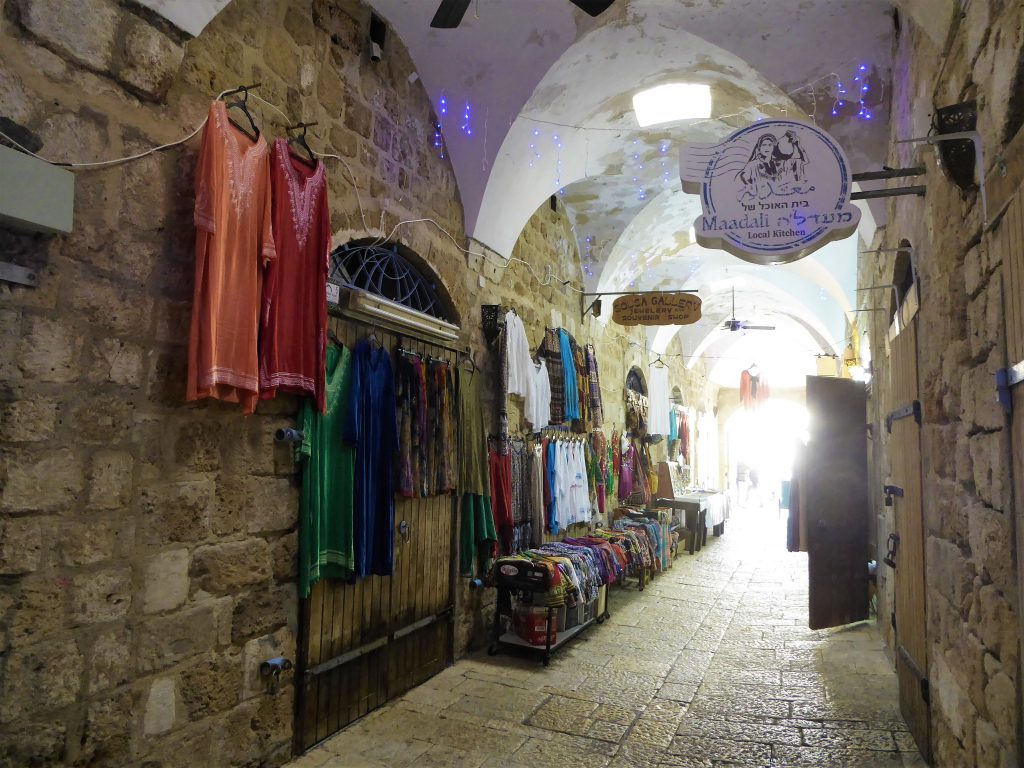 When I walked on I entered the old part of the city. The old part of the old city where the Israeli people are still living. I loved walking there and see the day come to life!! At first not much tourists were walking here but as the morning developed more tourists came to explore this part too!
I just started to wander around the old city of Acre and I think it really doesn't need any explaining anymore. I loved to spend time just strolling the streets and soaking in the ancient atmosphere!!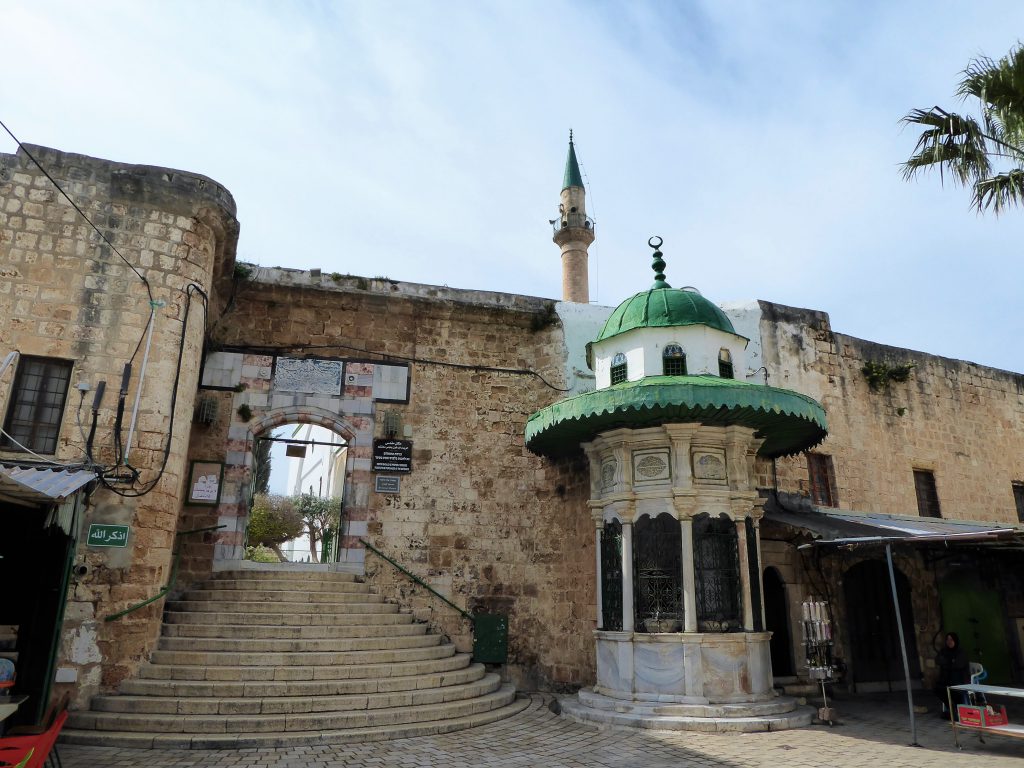 Unfortunately I wasn't allowed in because I was wearing shorts and a t shirt. They didn't offer anything to cover myself so this was the only picture I could get of this great muslim mosque.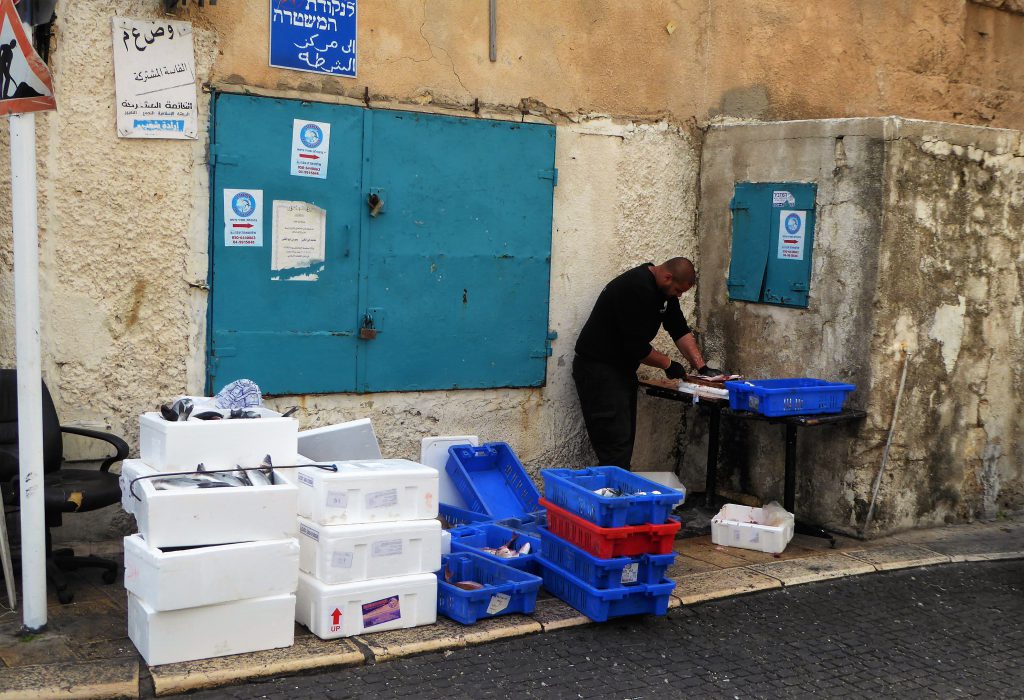 He was wearing Security clothes… So I'm guessing that after he finished his job here he was also working as a security officer 🙂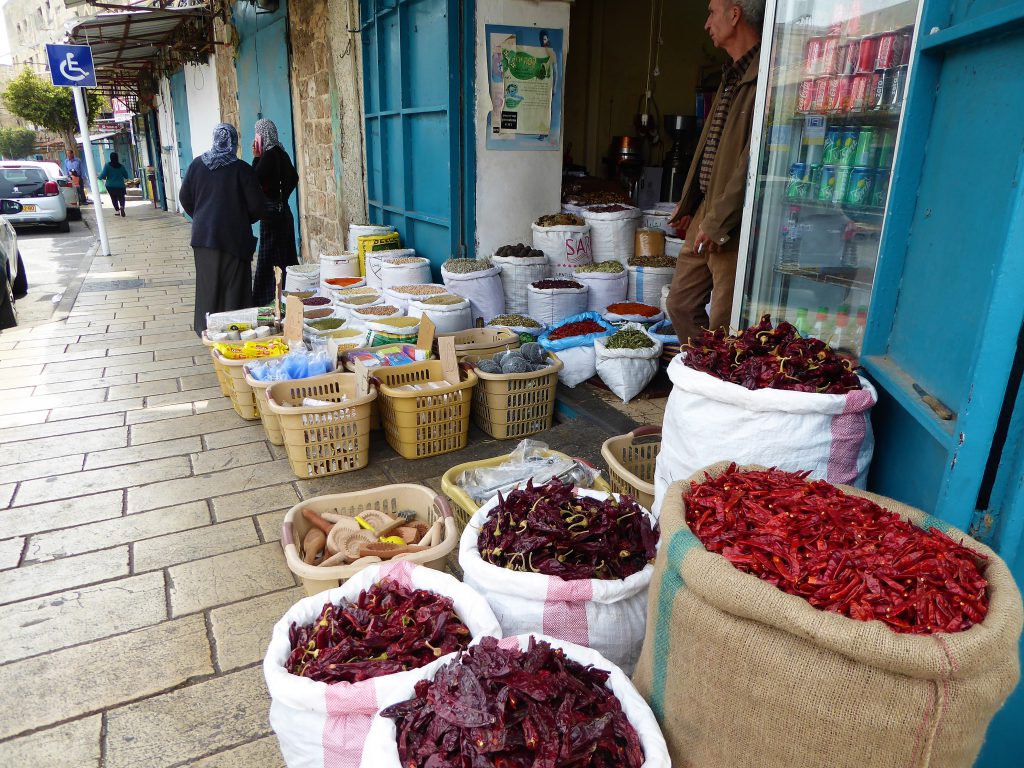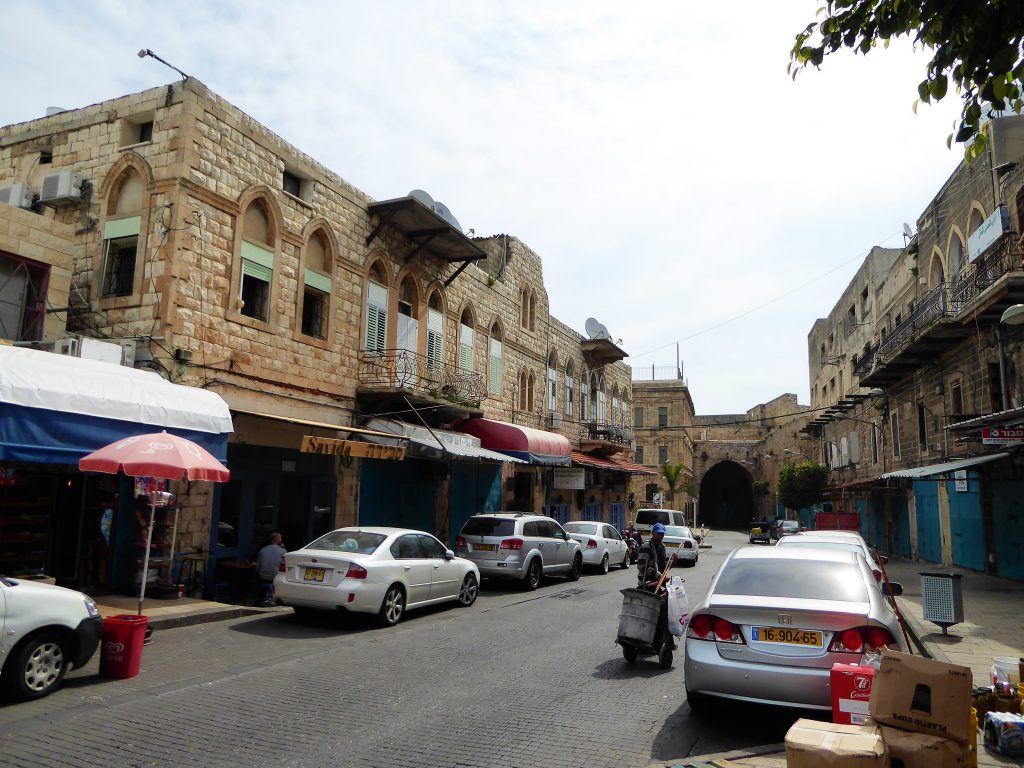 I really loved the streets of Acre, everywhere I went the views were great. The houses were good and build properly. The overall colour I saw was bleu and that gave the city a nice, kind of, beach town feeling. Which it also is ofcourse!!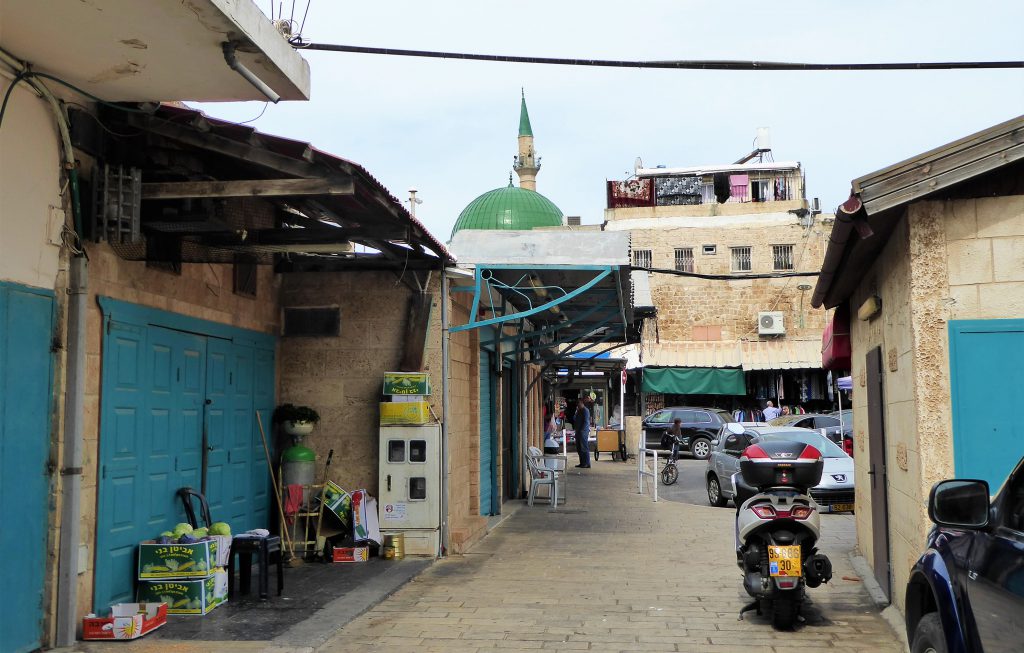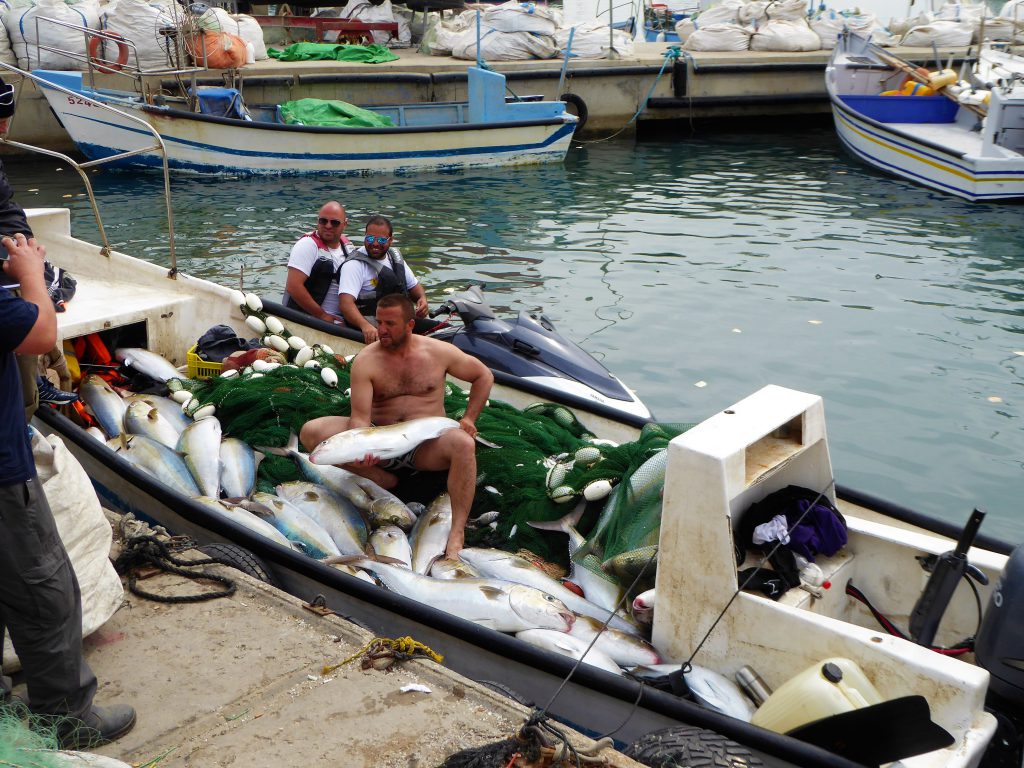 I was just in time to see the catch of the day 🙂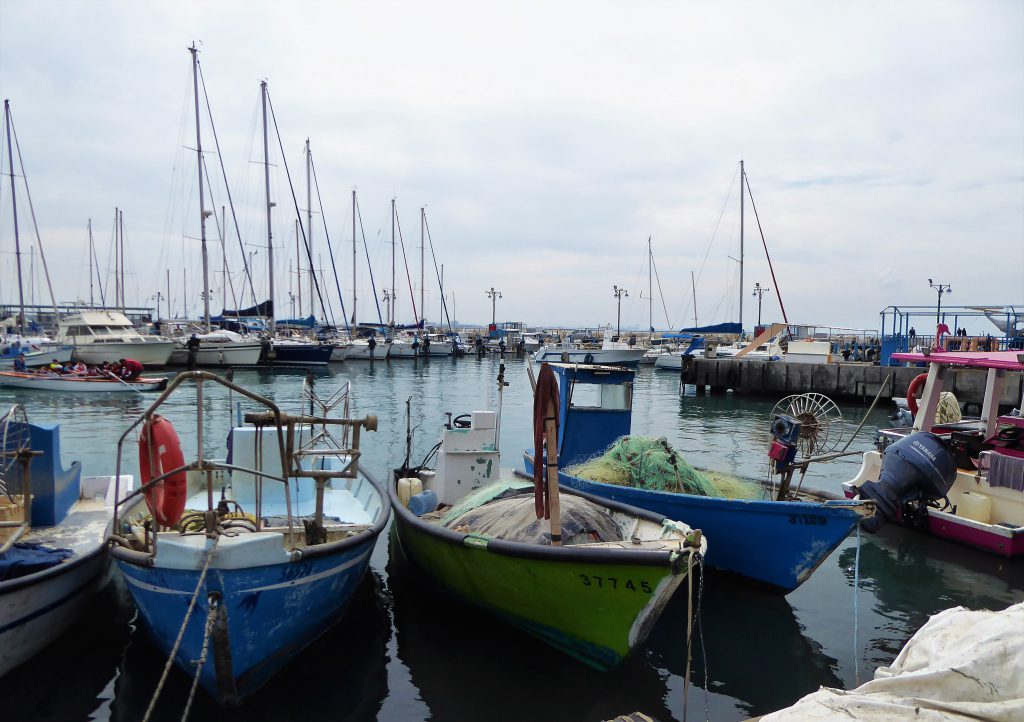 Old harbour of Acre – Israel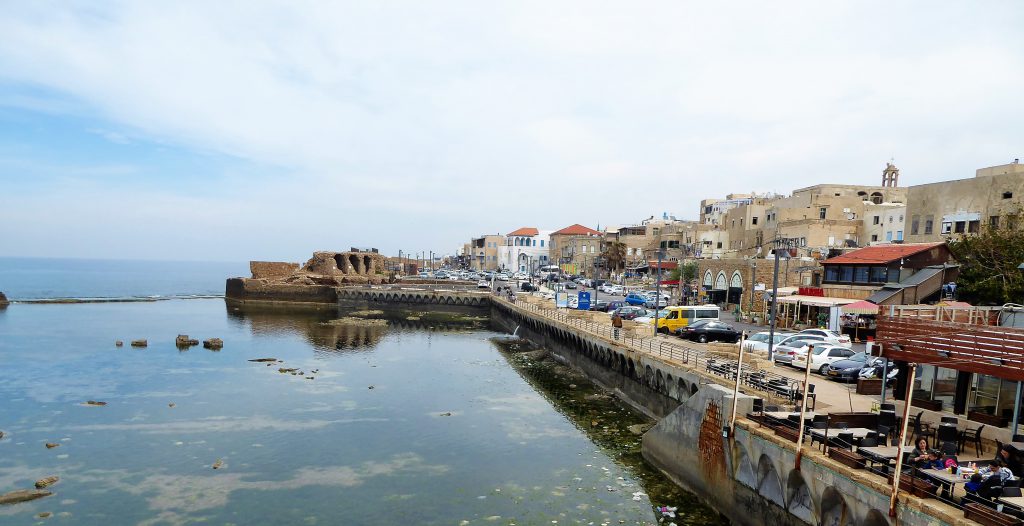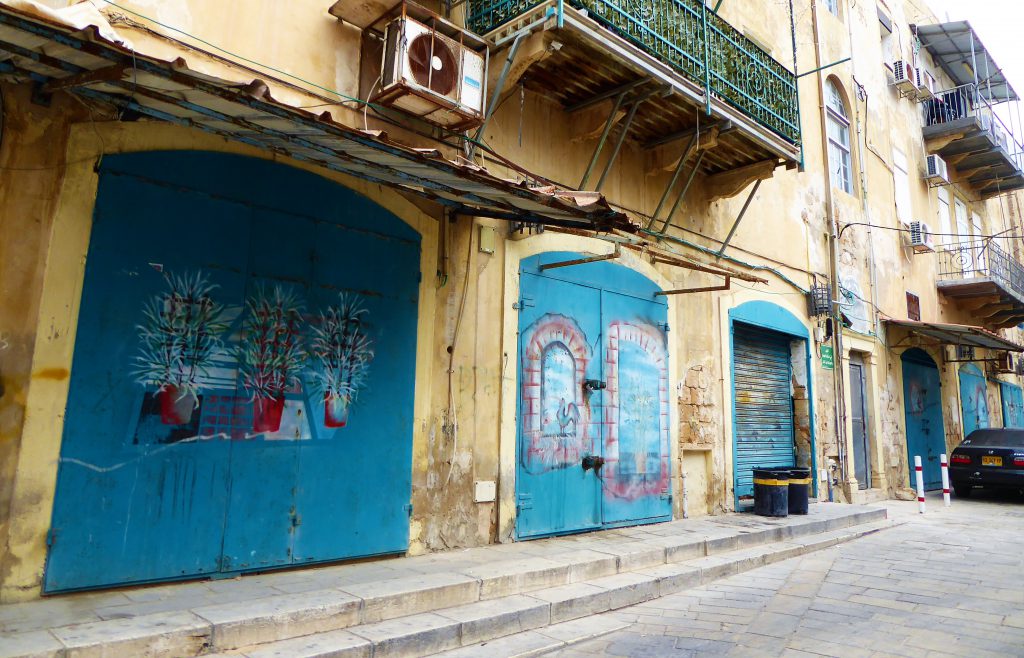 Don't you love the old doors of Acre?
I love that blue colour too!!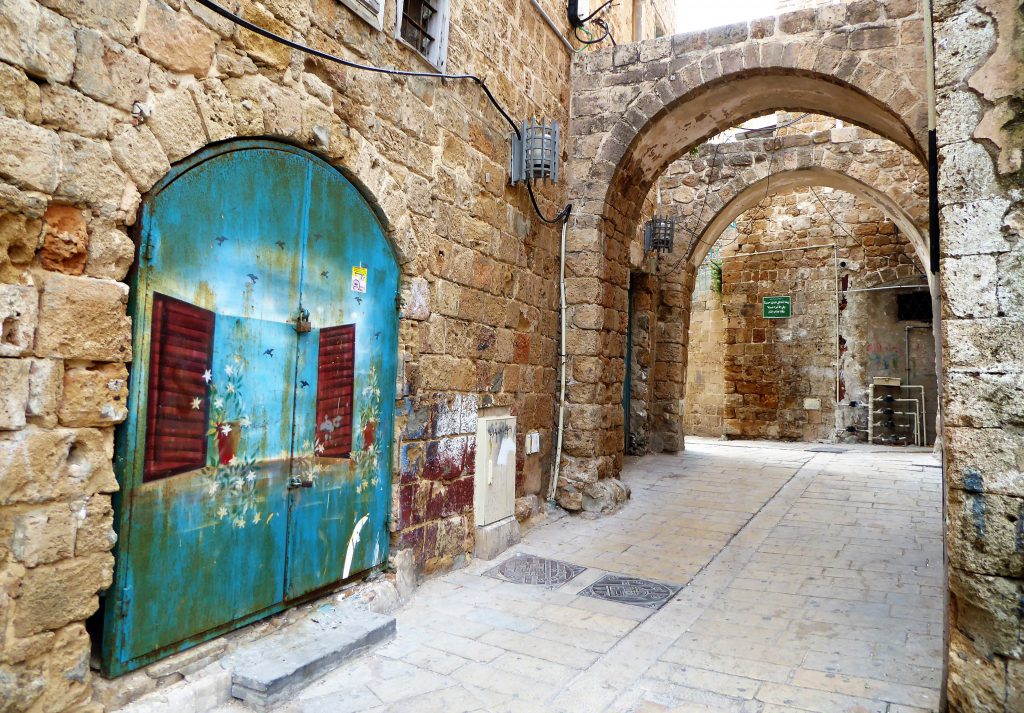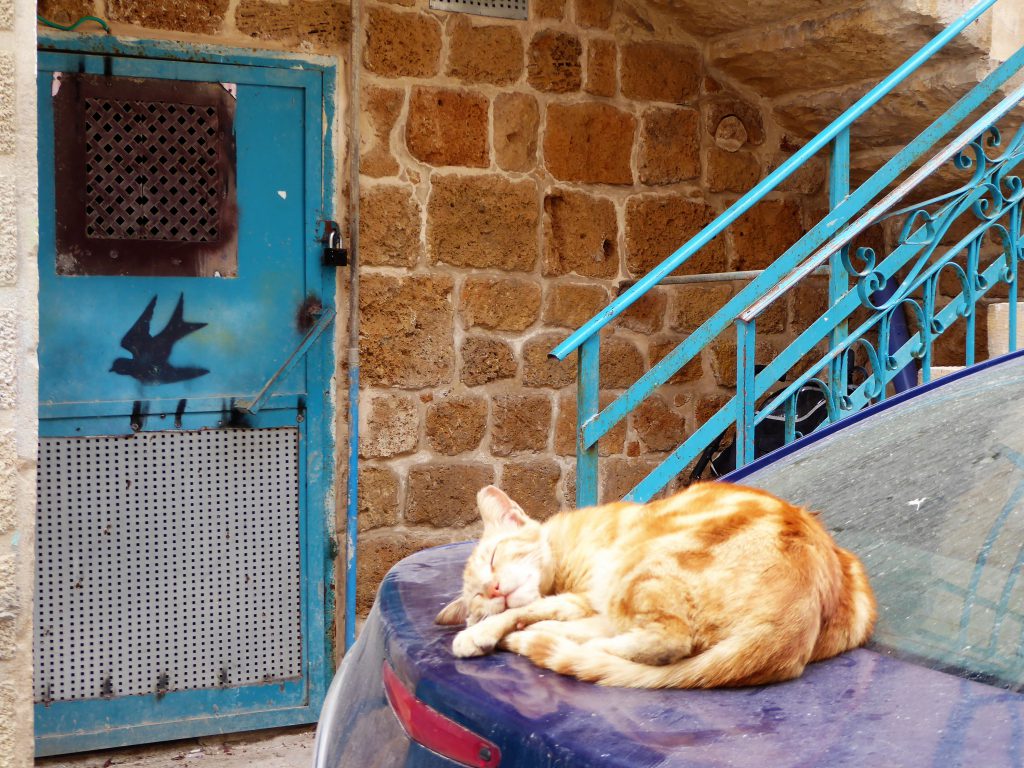 I saw a lot of cats all over Israel. I do have some great pics of them posing 🙂 This one wasn't into a posing mood for me..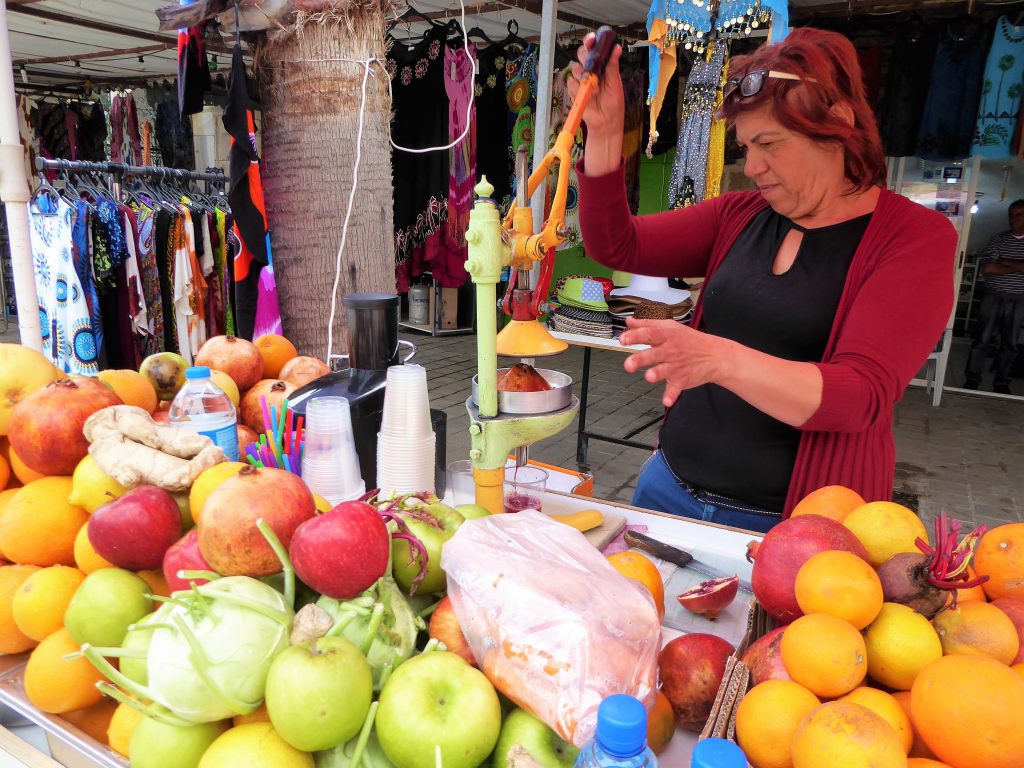 I had a great pomegranate juice, freshly made for me!!
It tasted great!! A real energy boost!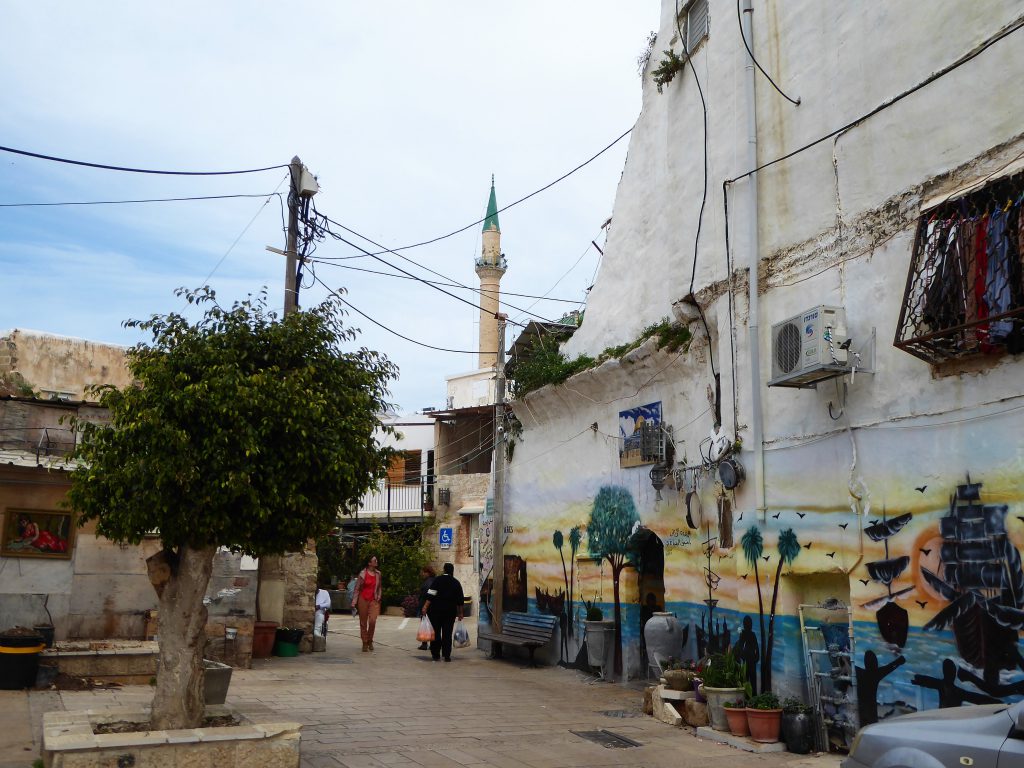 And as lunch I ofcourse ordered the famous houmous. The lady of the pomegranate told me I had to go there and take the houmous, would be the best of Acre. I can tell you that this was the best I had in the whole of Israel!!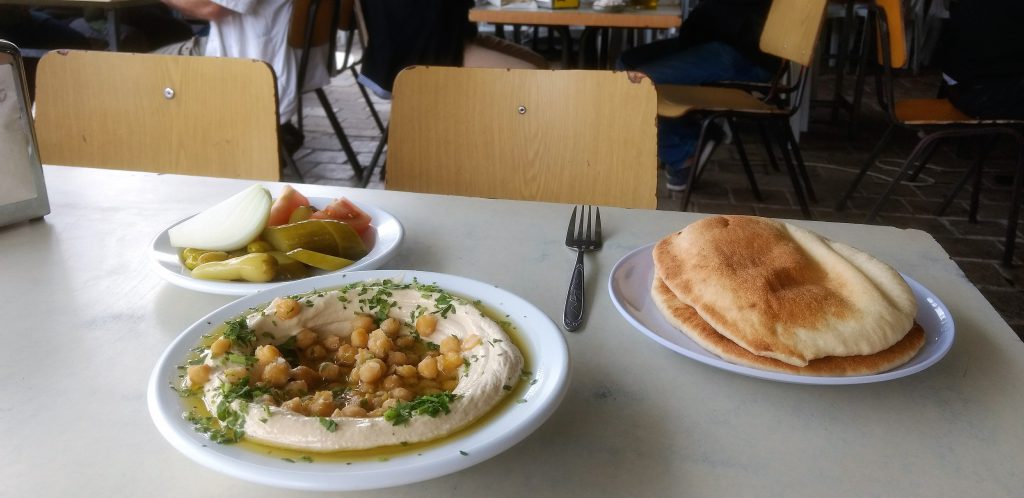 I had a great day in the old city of Acre and before heading straight back to the trainstation I walked along the oceanside and enjoyed a stroll there. Looking back onto the old wall and enjoying my last full day in Israel!!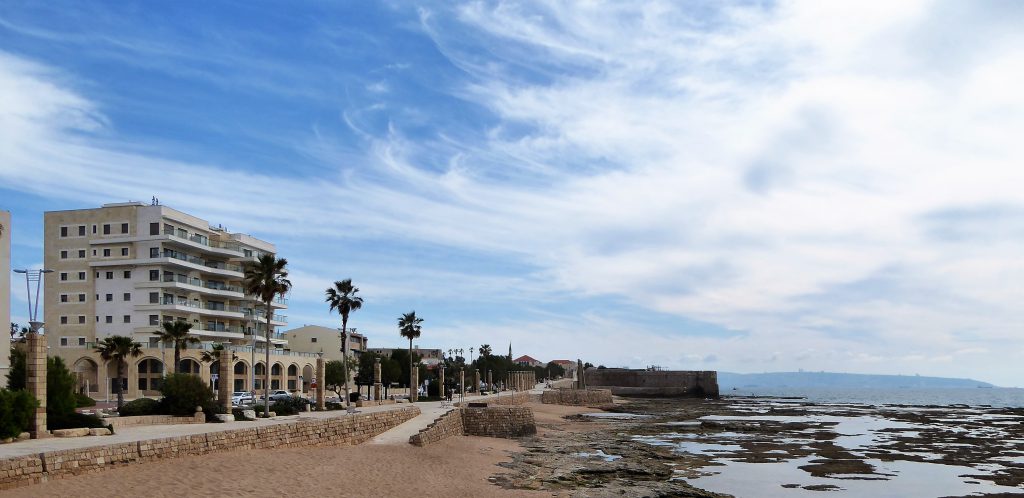 Before evening dinner I was back in Haifa and could explore Haifa at night. I love to try to get some great nightshots! The street Sderot Ben Gurion has a lot of great restaurants and after dinner you can get a great shot at the famous Baha'i temple from there. My hostel, Yafo 82 guesthouse, was in that area too so I can recommend staying in that area!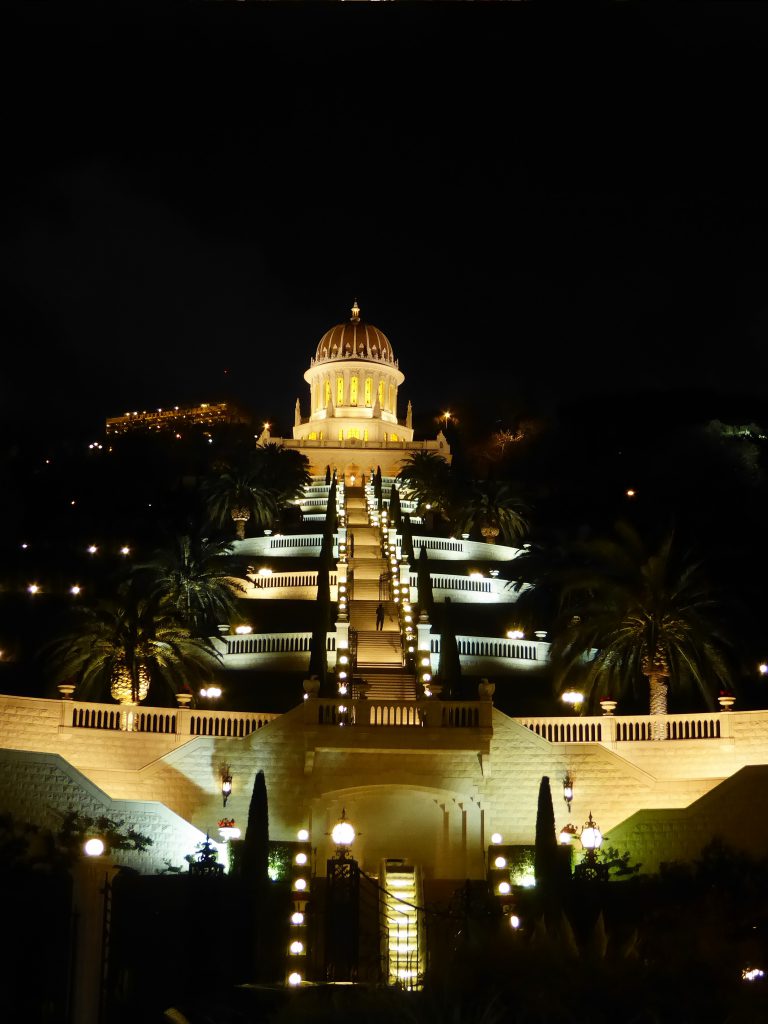 My camera is not the best for nightshots but I do like this 🙂
Did you like this post?
Share it too!!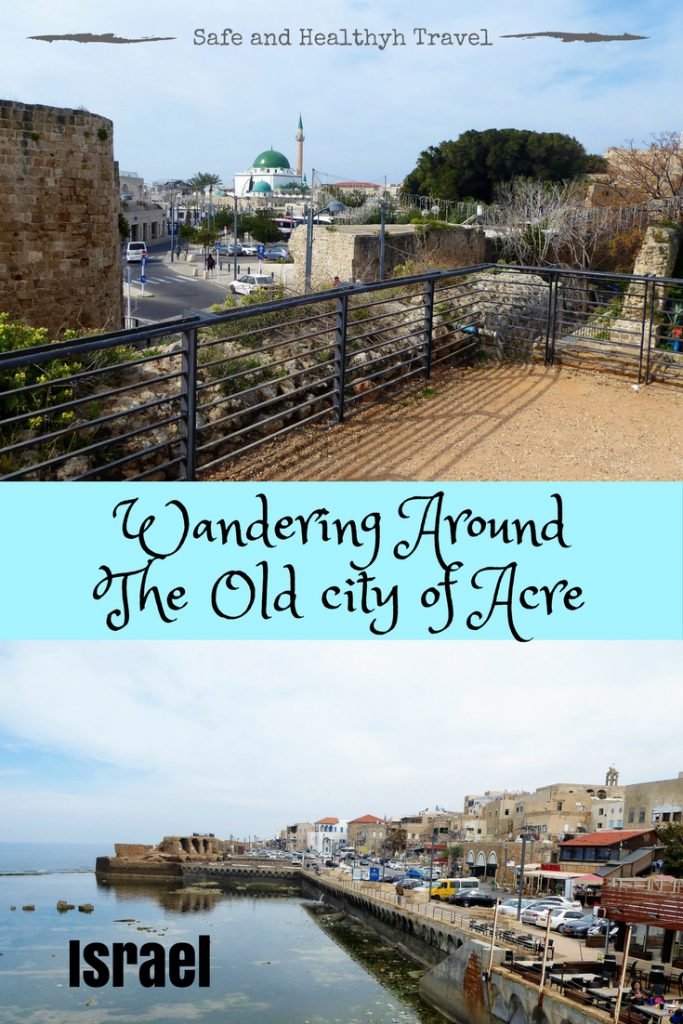 Would you like to read more about my visit in Israel?
Like the Dead Sea or climbing Masada?
Or can I inspire you to travel to the next destinations?
Best Pics taken in the Desert of the UAE
Starshaped Fortresses in The Netherlands
Walk along the Sights of Copenhagen – Denmark
Do travel sustainable?
I hope you enjoy this beautiful world as much as I do!!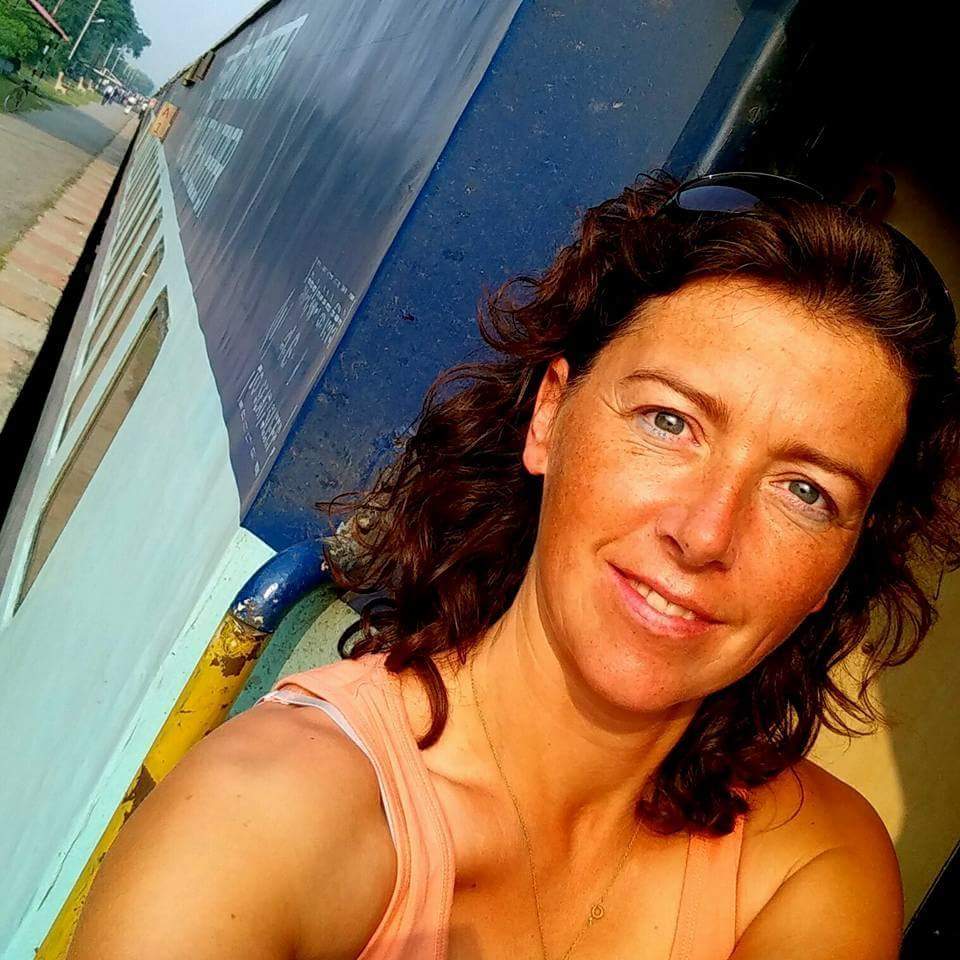 Jacomijn is een politieagent uit Nederland die jou graag laat zien hoe je veilig, actief en gezond de wereld kan over reizen. Safe and Healthy travel is a MUST