What to Visit on your Kashmir Trip – North India
|
At this moment it is not the best time to visit Kashmir, North India. There is a negative travel advice because of the ongoing fights between Pakistan and India. It is such a shame because the place is so beautiful!! I did took a Kashmir Trip in 2015 and loved every day I spend there. At that time it was not safe as well but I didn't knew that. I booked my trip at a local travel agency and Latif adviced me to come to his Srinagar.
I love traveling in India!!
And if you know me a bit by now you know I would never reject an invite from a local 🙂 So I did a Kashmir Trip, the state in North India that is in an ongoing battle since long time. Pakistan wants Kashmir which belongs to India but Kashmir & Jammu is fighting its indepedence.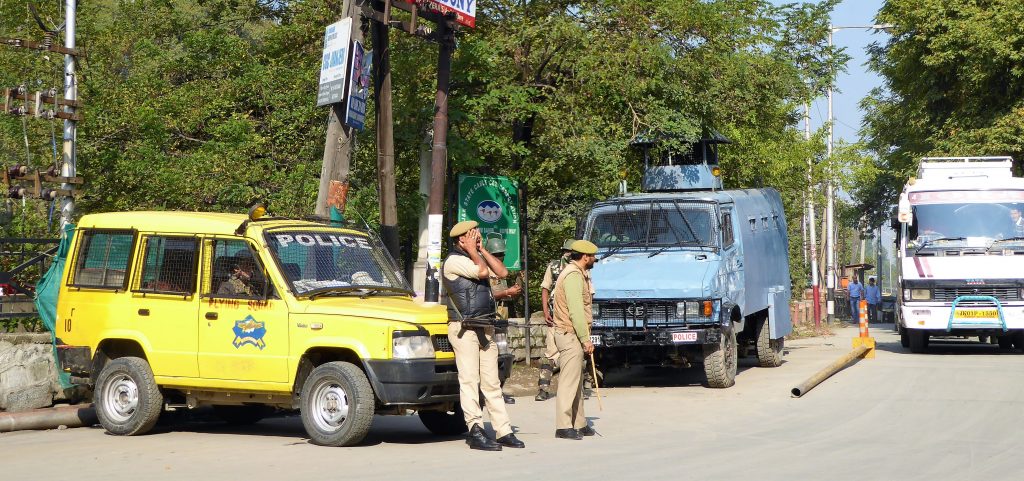 You'll get it. The people are in revolt. Fights are sometimes like war scenes if you see the news and so you can never say it is safe in Kashmir for that reason. But still I was there for a week and I haven't felt unsafe. There are safety issues and you shouldn't take the risk.
Still I want to share these beautiful spots in Kashmir with you!! Just to show you how beautiful Kashmir is and the people living there can use the positive attention! Kashmir tourism is at a low point and understandable ofcourse.

In the state of Jammu & Kashmir are the southwestern foothills of the Himalaya. So you can see what the Kashmir beauty sights gives you! Only for that sole reason a must visit one day. For me it was the first time to see the Himalayas!!
Kashmir Highlights you need to see!
I visited 3 Kashmir Touristic Places and looking back to it I really loved it! That is why I really want to share these Kashmir Beauties with you! Are you planning to visit Kashmir? Make sure that these highlights are on your list!
Srinagar is most probably the place where you start you Kashmir Tour. I flew from Delhi to Kashmir and came in at Srinagar airport. It is the summer capital of the state. During the days of my stay I lived in a houseboat on Dal Lake. I can really recommend this to you!
And taking a boat trip on the lake has to be part of you stay in Srinagar.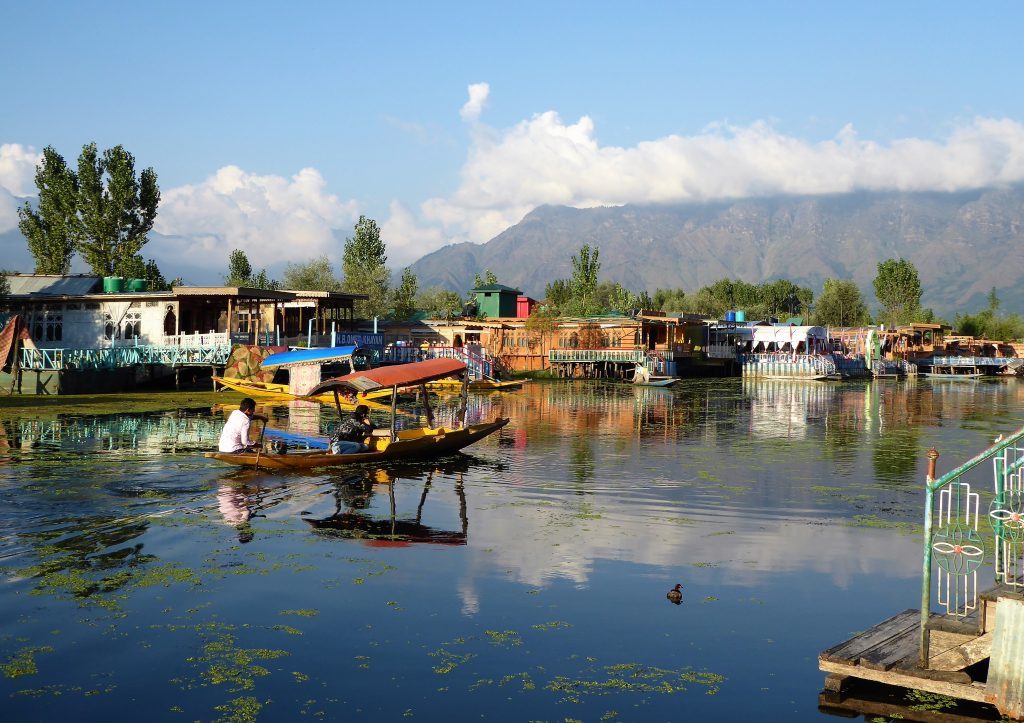 The city of Srinagar has more to offer next to this beautiful lake such as gardens and lots of mosques and temples. Take a look at these tips for Srinagar and the Gorgeous Dal Lake. You can spend a day or two around the lake while exploring Kashmir.
Sonamarg – Thajiwas Glacier
Sonamarg is in the Ganderbal District of the state Kashmir & Jammu and about 85K from Srinagar. The name Sonamarg means Meadow of Gold and that sounds promising!! I went here to go trekking to the Thajiwas Glacier and getting those great views on the snowcapped mountains that reaches over 5000mt altitude of the Himalaya.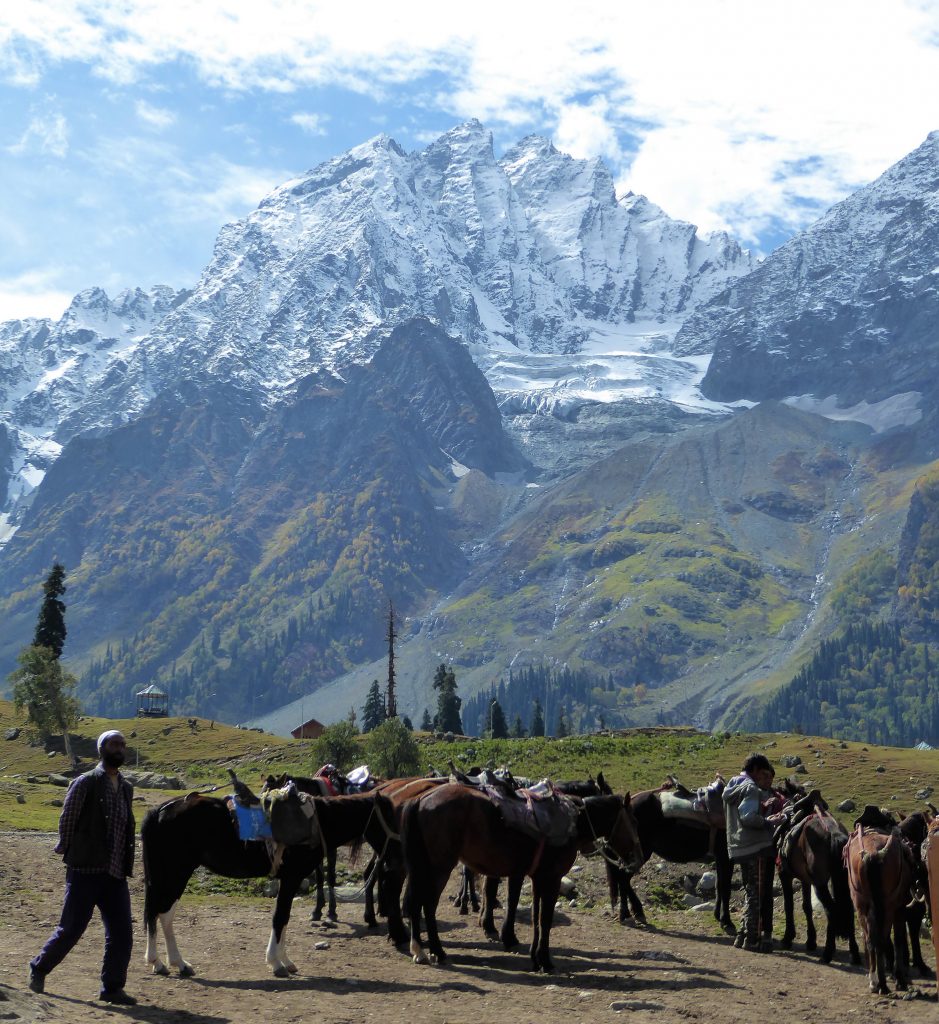 From Sonamarg Hill Station you can go up in different ways ofcourse. There are lots of men that want to rent you their horse and a guide but you can go hikin ofcourse too!
How are you going?
Hiking or on the back of the horse to the Thajiwas Glacier?
Do read more about my hike up the Thajiwas Glacier!!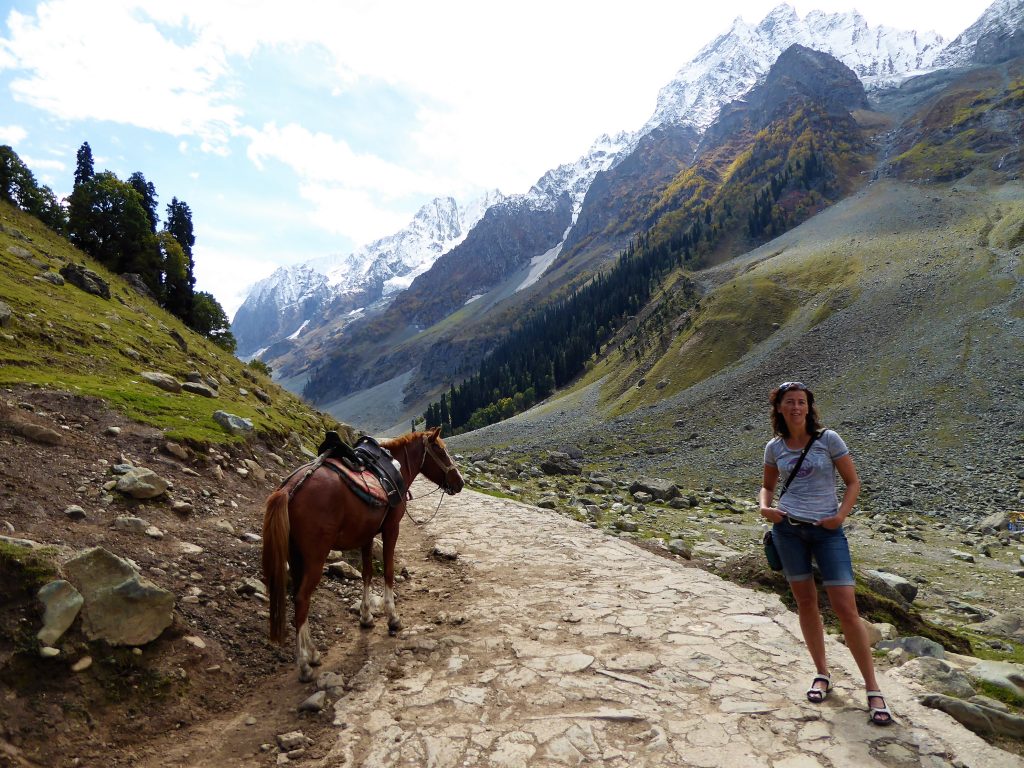 Gulmarg is know for its beautiful ski slopes and is around 50K from Srinagar. A mayor part of the year there is snow at this altitude and so it is guaranteed to be able to ski here in the wintermonths. There are 8 skilifts to take you up to about 30K ski slopes. Do you want to ski in Asia? This is a great destination for it! Next to that you can also play golf htere and so planning an active week here is no problem!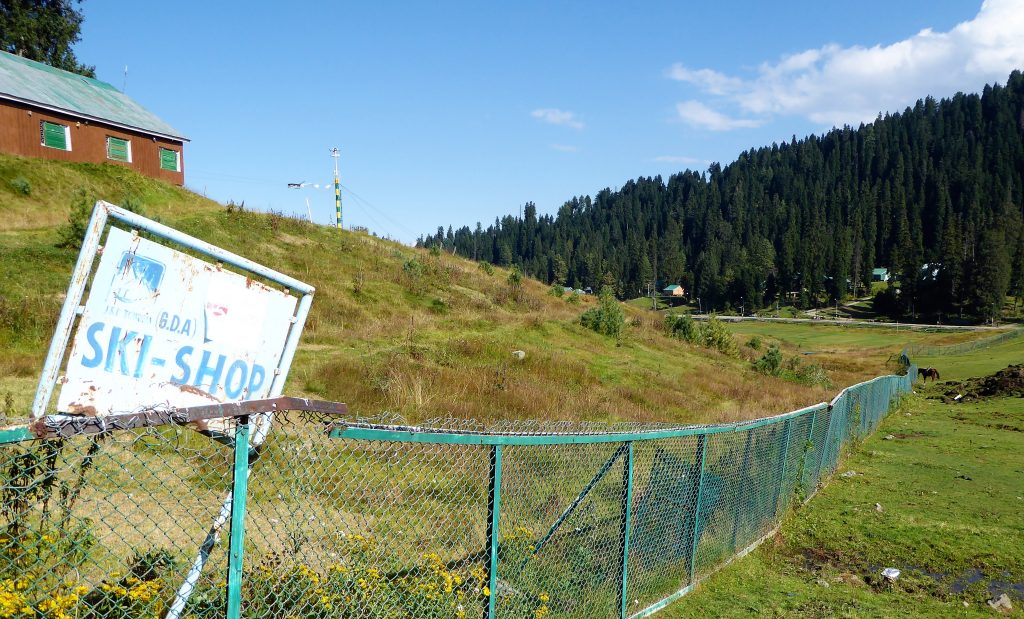 Ik was in Gulmarg, Baramulla district, because I wanted up with that gondola. I wanted to explore more of that great Himalaya, into the area with those snowcapped mountains! One of world's highest gondolas is here and you can't miss that on your visit in Kashmir. The first stop is Kongdoori Station at an altitude of 2600 meter. You'll get the second stage here to go up to 3747 meter, Afarwat Station.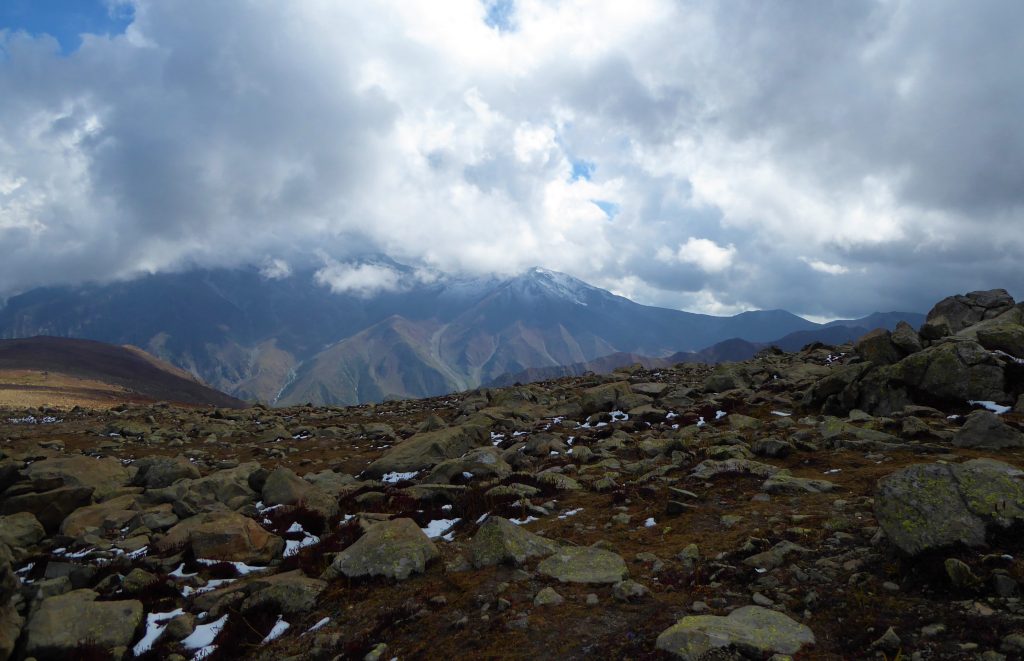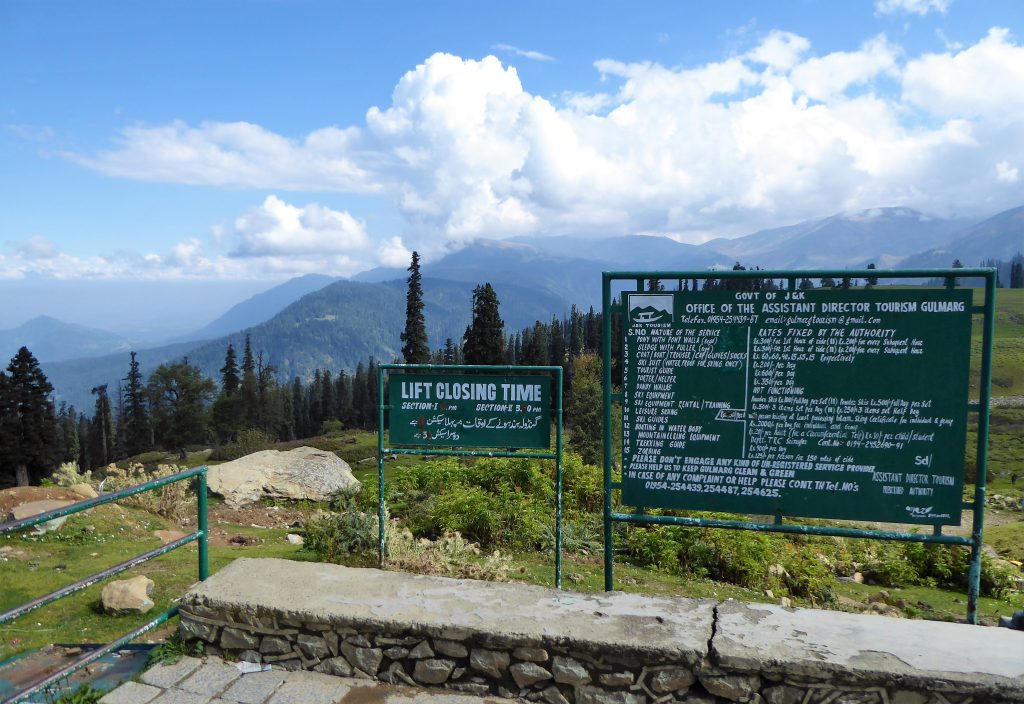 You can buy your ticket just before you reach the gondola. There is this small building, just above streetlevel, on your left. You need 2 tickets if you want to go all the way up. And I suggest to take them both ofcourse to get to the altitude of 3747 meter.
Active tip:
When I ever go back to visit Kashmir I will defenitely go hike here. When I visited in 2015 I wasn't the hiker I am today so I just looked around for a while and went down again. Nowadays I would defenitely have done hike that 13K to Alpather lake from Gulmarg!!
You can also choose to start the hike at stage 2, so first take that great Gondola and then hike the last 3K to Alpather lake. You can choose to walk the way back which probably is less exhausting then the way up. The lake is at an altitude of 4390 meter. And if I see those pictures I really, really want to do this daytrek in Kashmir.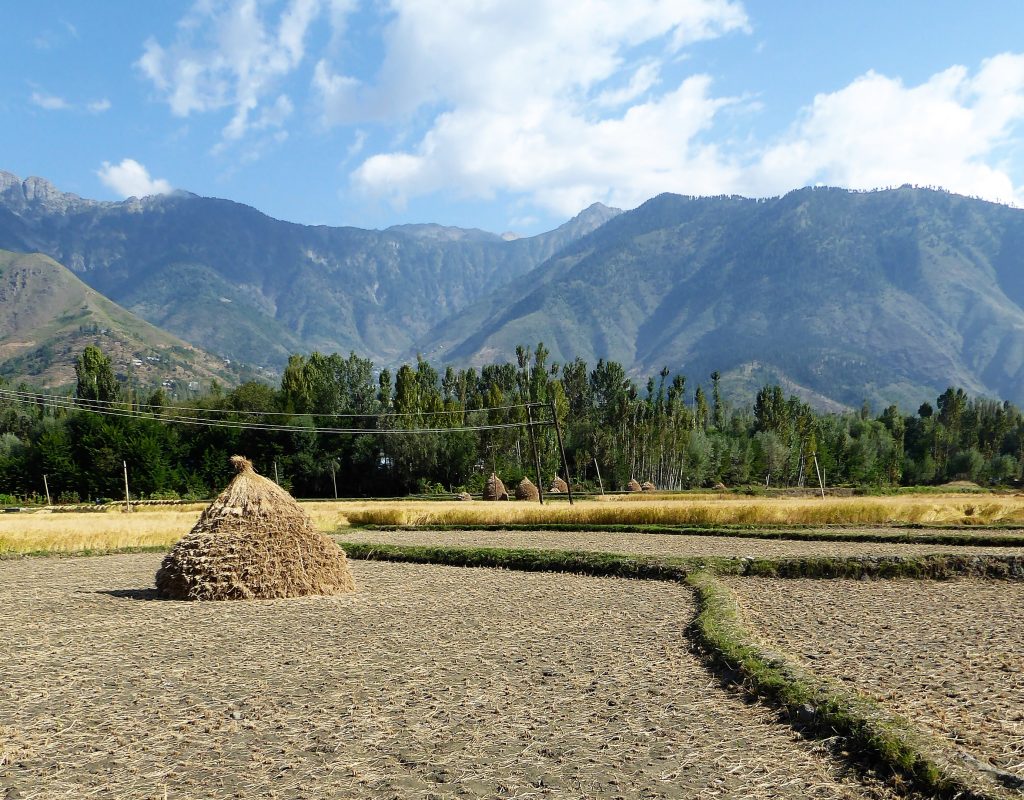 View on our way to Sonamarg!
I love the landscape and the mountains!
If you want to see more of the great Himalayas try traveling through the Former Kingdom of Sikkim!
Did you like this tip?
Share it with other by pinning or tweeting it!!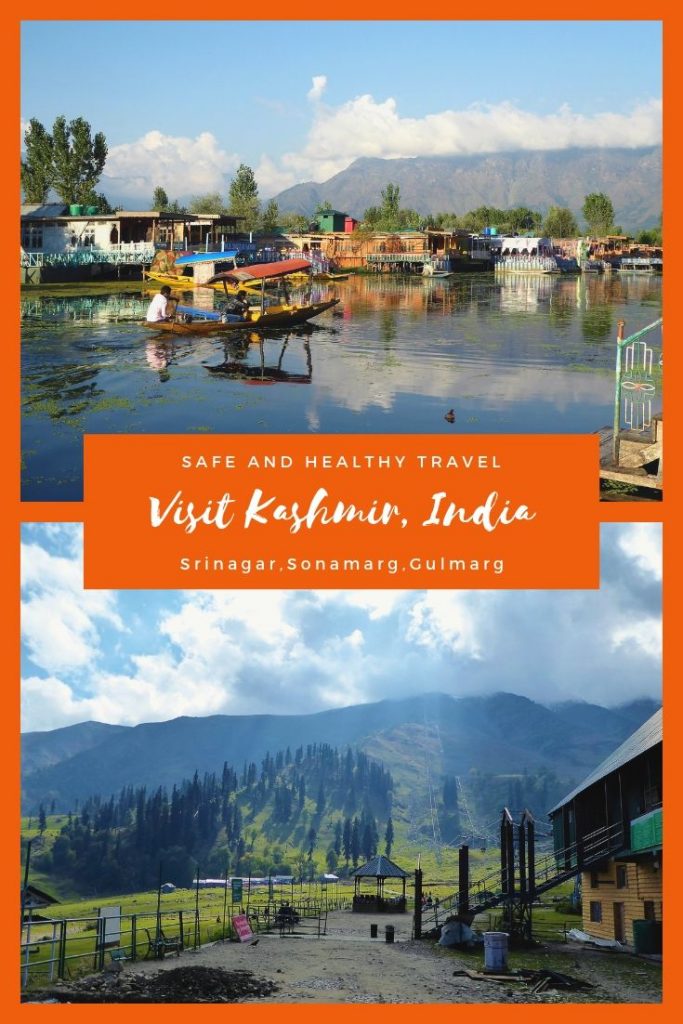 Inspiration for further travelling:
Complete travelguide to Mumbai – India
Travelguide Namchi & surrounding – Sikkim, India
Jodhpur: Blue City of Rajasthan
Cookingclass at Spice Paradise, Jodhpur
Or do you want to see some Hindu rituals?
Rituals, roasted rice and holy elephants in Cochin, Kerala – India
I hope you love this world as much as I do!!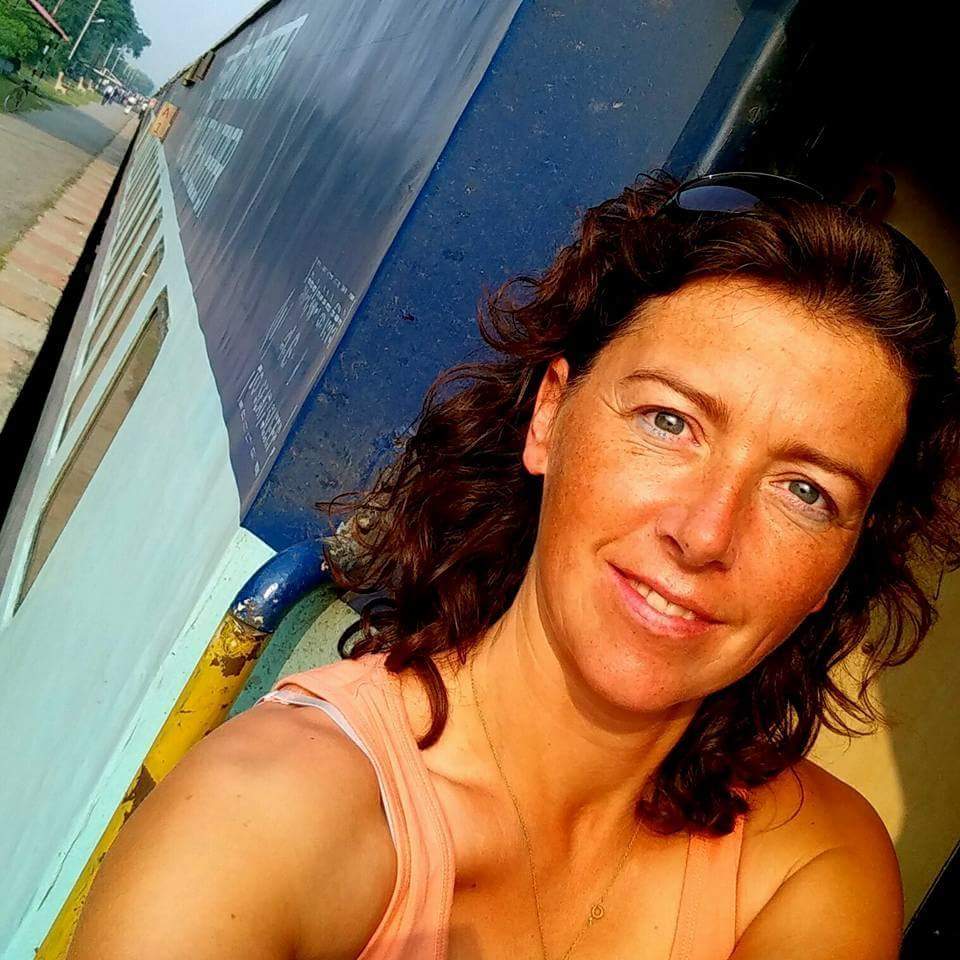 Jacomijn is een politieagent uit Nederland die jou graag laat zien hoe je veilig, actief en gezond de wereld kan over reizen. Safe and Healthy travel is a MUST