The Best Hamburger of Iceland! Reykjavik
|
In Reykjavik there are so many restaurants, it's hard to pick one!
Eventually you just pick one and do hope it is a good one! It is a bit of a daily highlight…eating.. It is for me at least. Especially while traveling I love to try some new dishes. In Iceland I didn't really found that much new food to try…if you don't count the fermented shark that I tasted.. I really have to say that I didn't like that and I was glad to get some alcohol with it to swallow it down my throat. Next to that shark I got some dried fish and mashed fish.. Those weren't the food highlights I was hoping for.
Food while Traveling is a
Highlight on a Daily bases for me!
Well what was the highlight? It is almost embarrassing to say but….it was a delicious hamburger!! Yes.. a hamburger. I always like a good hamburger but is it culinair enough to write about? Well…they did make an art of it I must say so Yes….I'm writing about the hamburger at HamborgaraFabrikkan.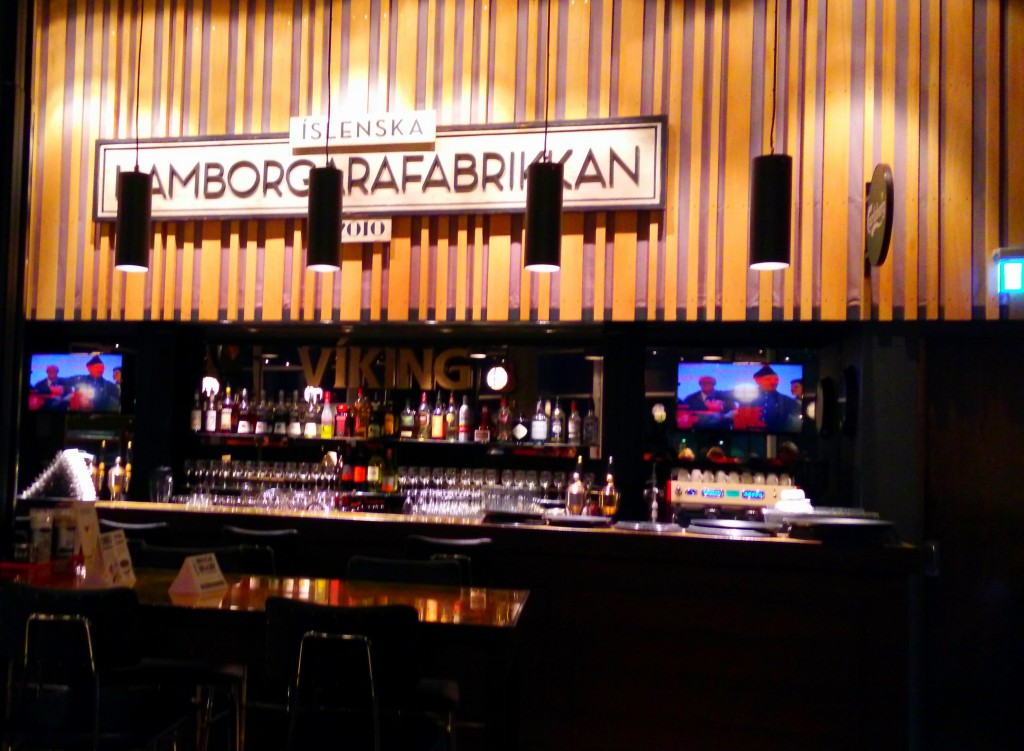 HamborgaraFabrikkan – Reykjavik, Iceland
The whole setting is American and everything is done in that same style. I thought it looked great! The service is quick and smooth, the personell is kind and cheerfull. I really think that's important, it is the thing that makes a place pleasant and comfortable and makes me want to come back to.
The menu….also in that American style! Isn't that great?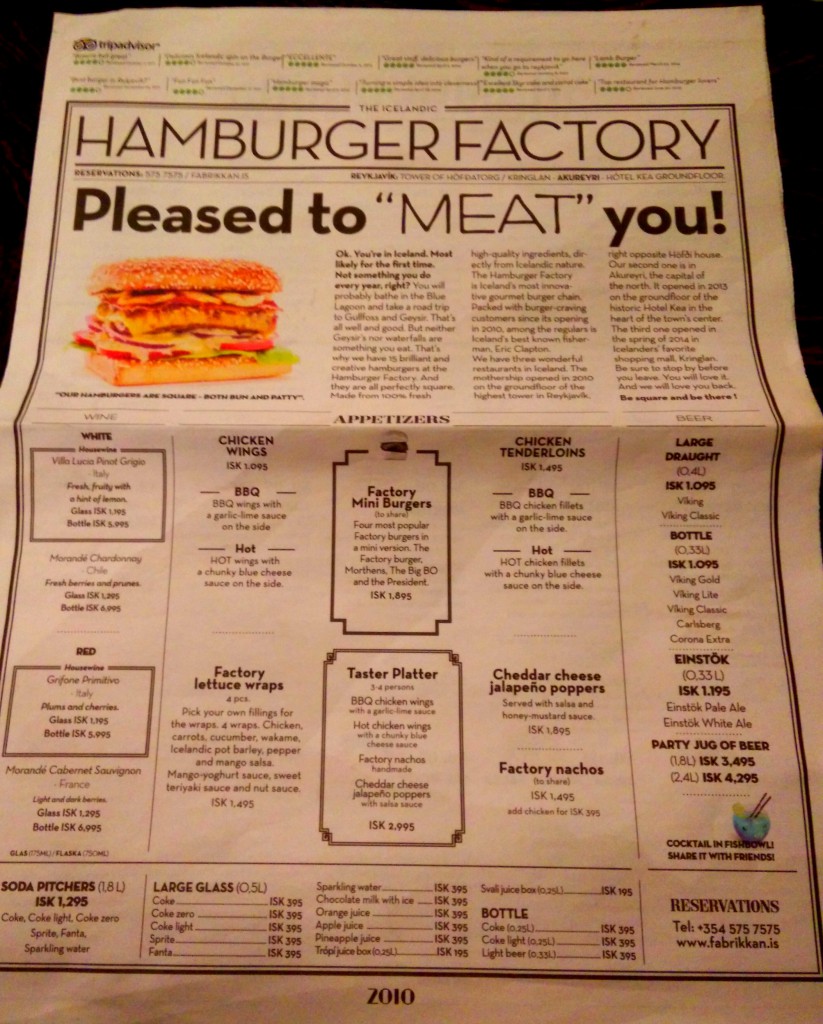 Menu HamborgaraFabrikkan
All those burgers…it was too much! I think there were about 50 different burgers to order. All looked like they were The Best, all the descriptions were worth reading. I saw different burgers on plates going by while other costumers were being served. They looked great! They were huge too. To get them in your hand like you would eat a fastfood hamburger was not an option here 🙂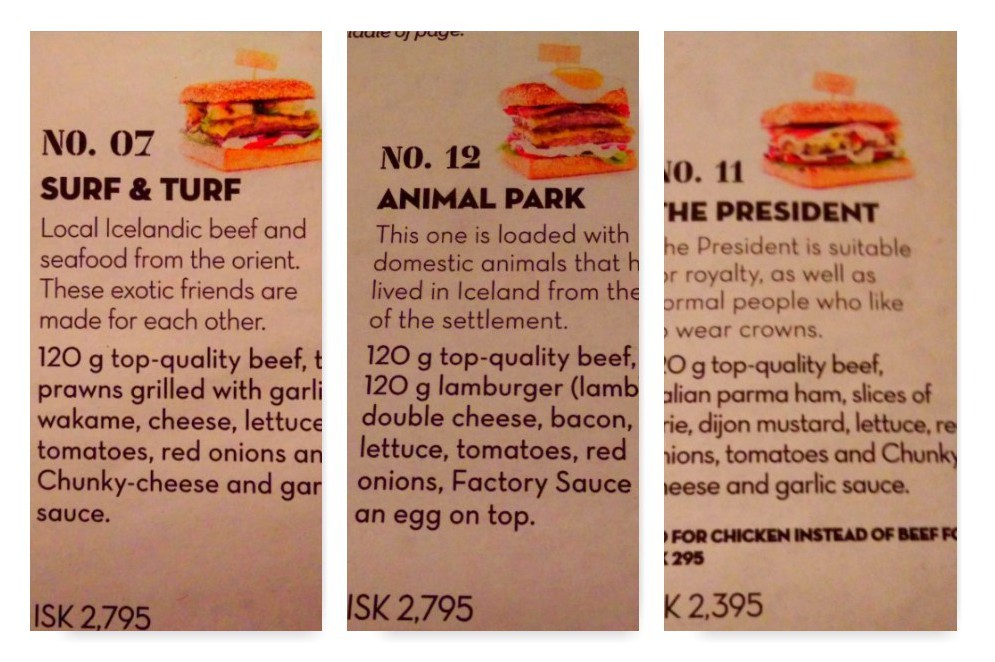 I ordered a Seven Up and the Surf and Turf Hamburger and in no time I was served and had this great hamburger looking at me. The Seven Up was served in a big Coca Cola glass, real American and the hamburger …  it daring me to eat it 🙂 The big hamburger was put together by a stick with a sign on it… which says: Hamborgara Fabrikkan. I loved the way they served it. By the way.. they're buns are square and not the casual round ones we all know!
Surf and Turf Hamburger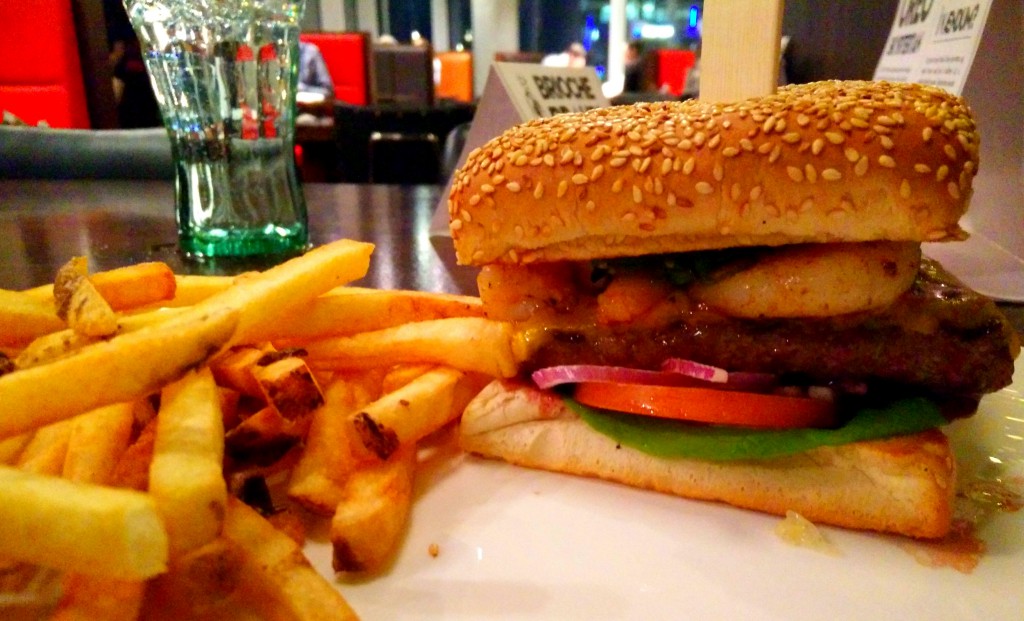 I started to eat with a fork and knife and it was delicious. Fresh ingredients, a good piece of meat and some great big gamba's. And as if it was not enough yet.. you get some fries with it. Good thick potato fries, I do like them. They were salted nicely. I loved some mayonaise but while not in Holland you don't get that with fries 🙂 but you get some ketchup!
It was great!! I loved the food!
HamborgaraFabrikkan – Reykjavik
Prices:
Iceland is expensive,when you're there you really need to think on paying at least 40 euro's a night and then you are in the cheapest option. Which is a great option if you ask me!
So also for the food you need to consider paying about 20 – 25 euro's for a meal with a drink. And if you take a dessert or a coffee after you  need to add that.
Location:
HamborgaraFabrikkan is located just outside the centre of Reykjavik. It is easy to find and if you can't find it, just ask a random local he'll know where it is. It is a well known restaurant! From Laugavegur (citycentre) it is about 10 minutes walking.
And….They offer a ride if you are there on a friday- or saturdaynight. They'll bring you to the citycentre after diner ( between 10 pm  – 12 pm) with a cab if you don't have a ride yourself.
How great is that!!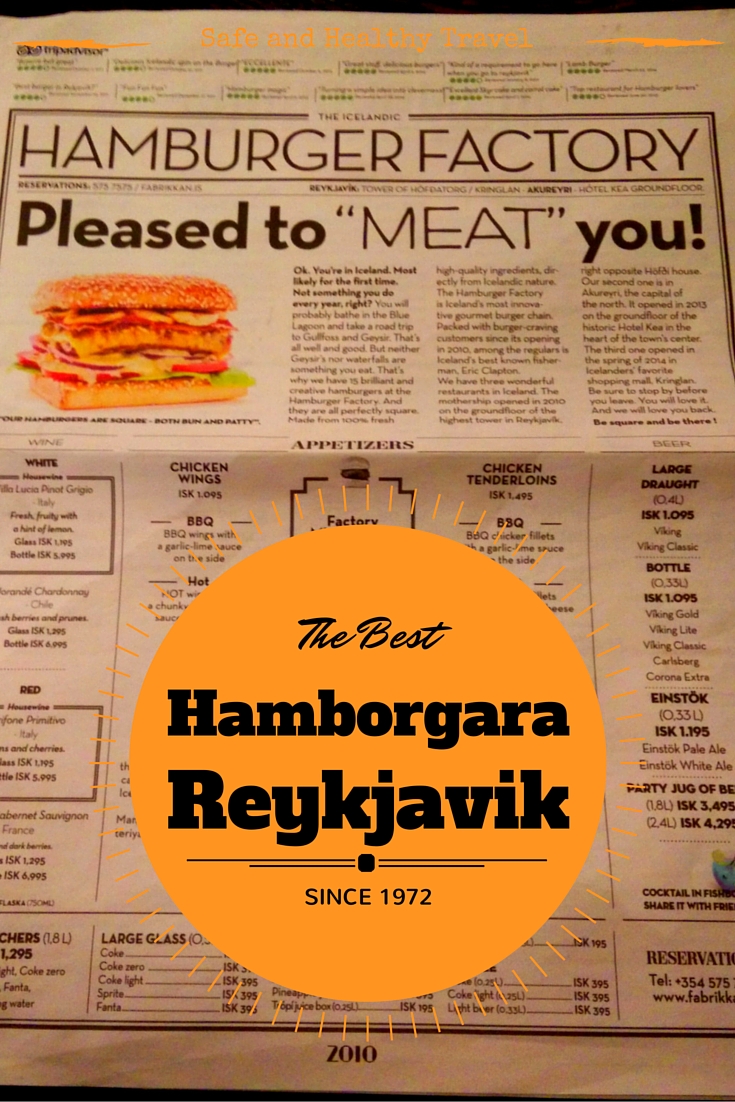 If you like this post share it with other!!
Read my previous posts about Iceland:
Bathing in a Snowy Landscape, Iceland in Wintertime
10 Minutes in Summertime… Thingvellir Nature Park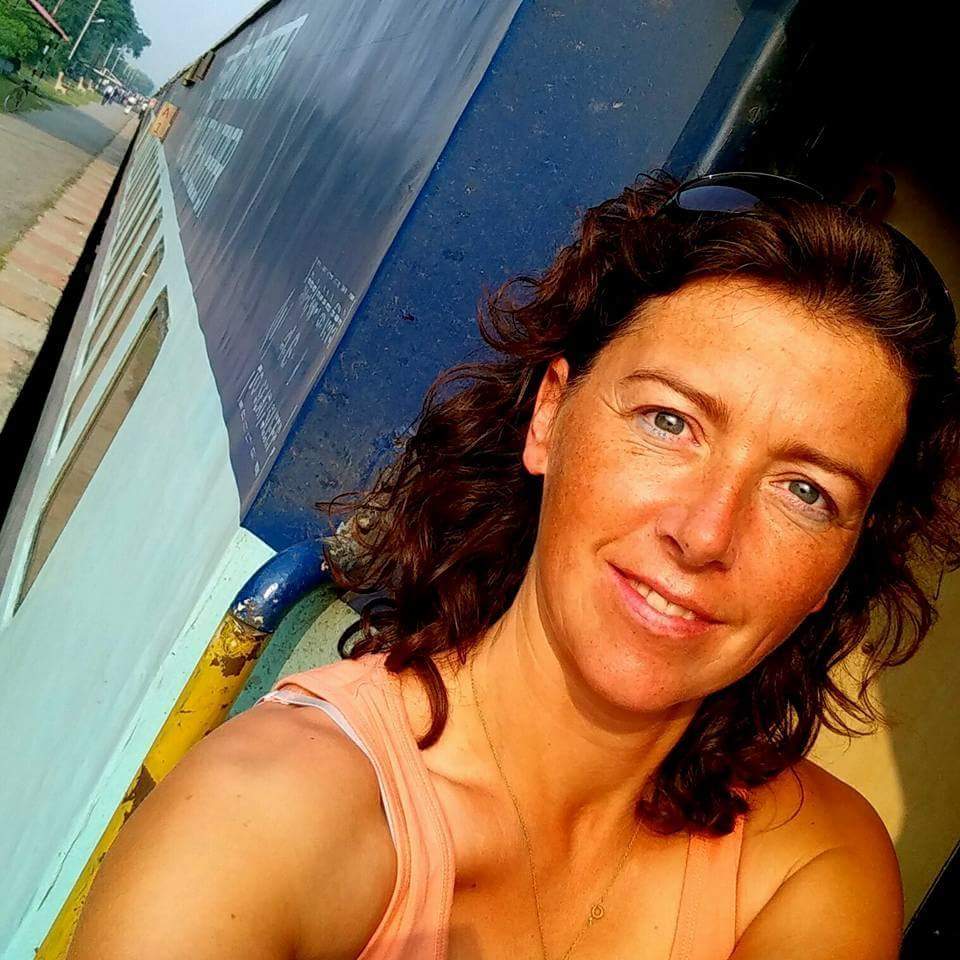 Jacomijn is een politieagent uit Nederland die jou graag laat zien hoe je veilig, actief en gezond de wereld kan over reizen. Safe and Healthy travel is a MUST