Snorkeling with the Blacktip Reef shark at Pulau Payar, Malaysia
|
In the last week of my 3 months travel I went to Langkawi. I just wanted to enjoy some beachtime before heading back home and not seeing the beach and the sea again for a couple of months! Langkawi is a great island for that! It is also known as The Jewel of Kedah. Well…that maybe says enough about the beauty of the island 🙂
I found a nice resort called The Lanai, it has a great swimmingpool and is located near the beach with the view on the Andaman Sea. On one of those days I booked a trip to go snorkeling. They picked me up by a big bus. It was allready full of tourists and picking up some more along the way.
Snorkeling with the Blacktip Reef Shark at Pulau Payar
We were brought to the harbour. Over there I got a wristband to show I had paid for the ferry and the snorkeling trip. There was also the ability to go diving if you wanted too. Just pay and extra amount and they will arrange it for you.
It was mass tourism, I didn't saw it like this on my trip untill now. I tend to travel quite local.. We went on two different ferries and were off and stepped on the ferry of Pulau Payar. It took us an hour to get to Pulau Payar Marine Park.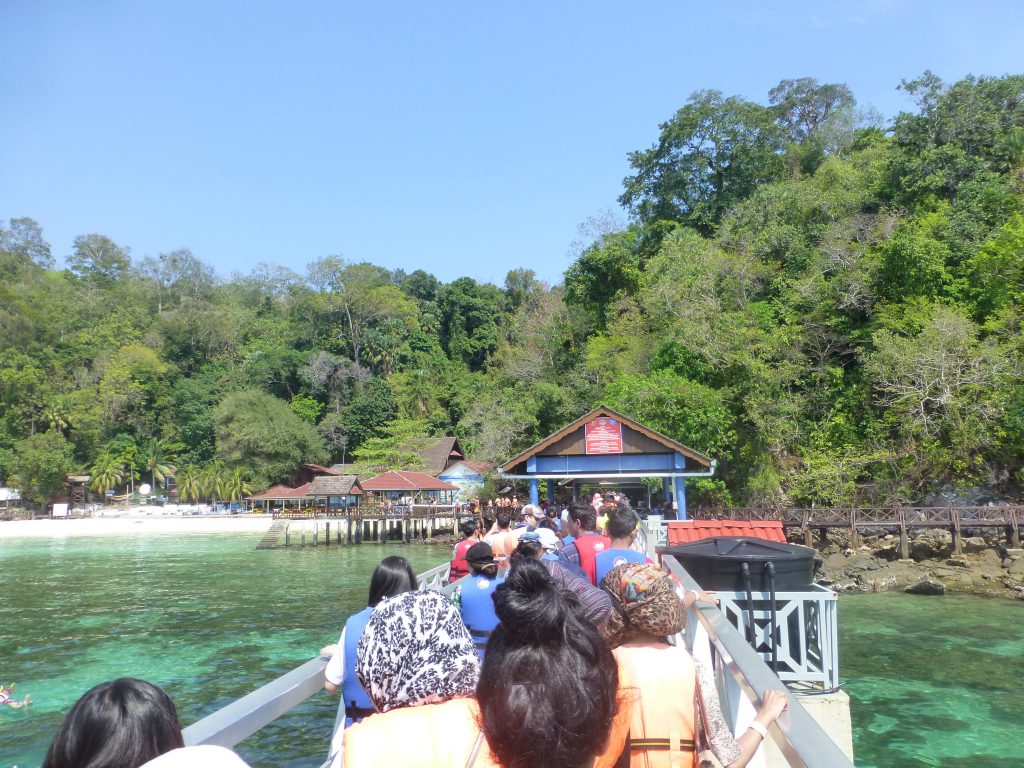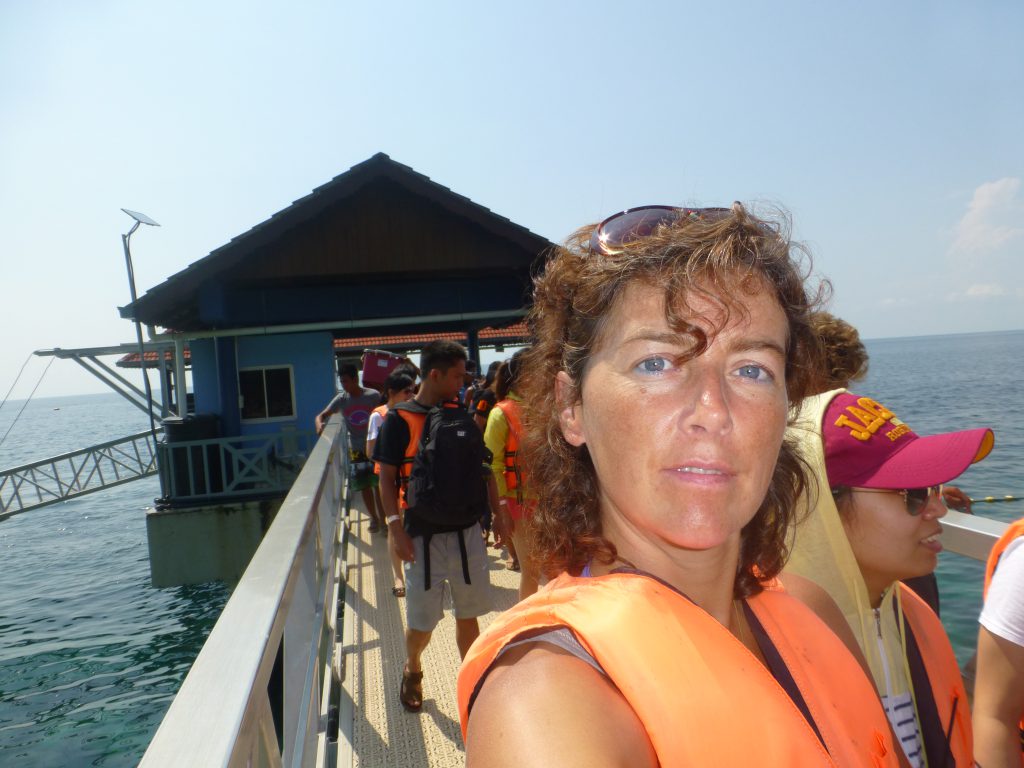 I do like to make selfies 🙂
Well as a solo traveler….who else is going to make it?
Once there I saw a little bay and I think about 300+ tourists to go snorkeling or diving. I really was dissapointed… the bay was so small that we would swim side to side…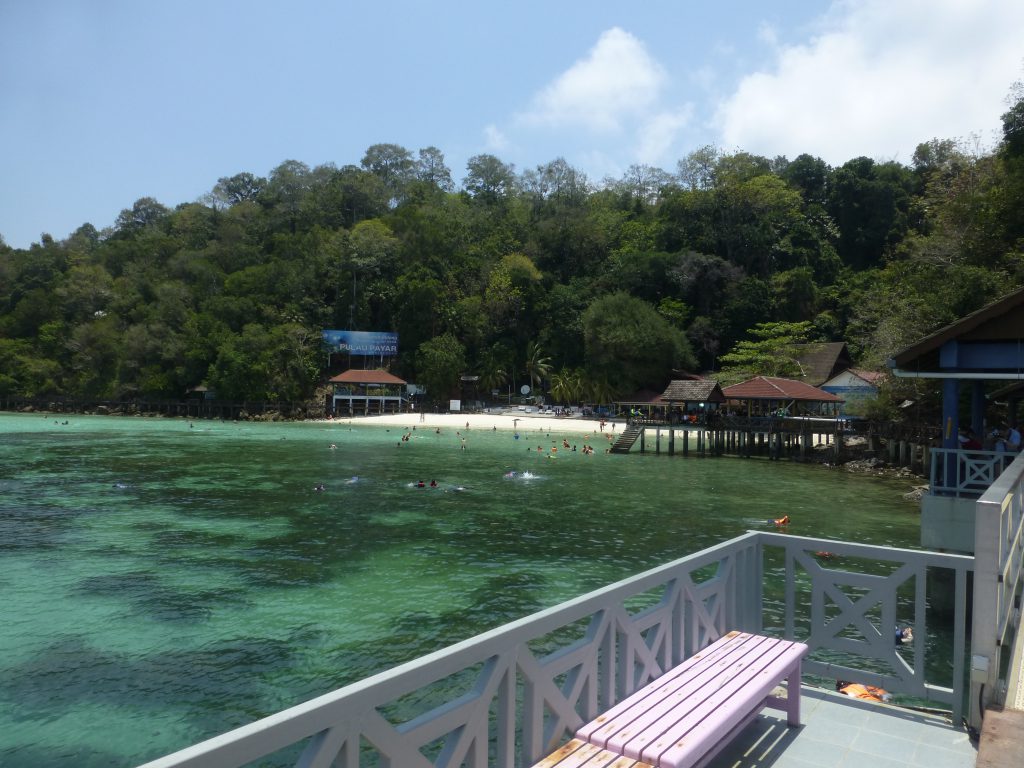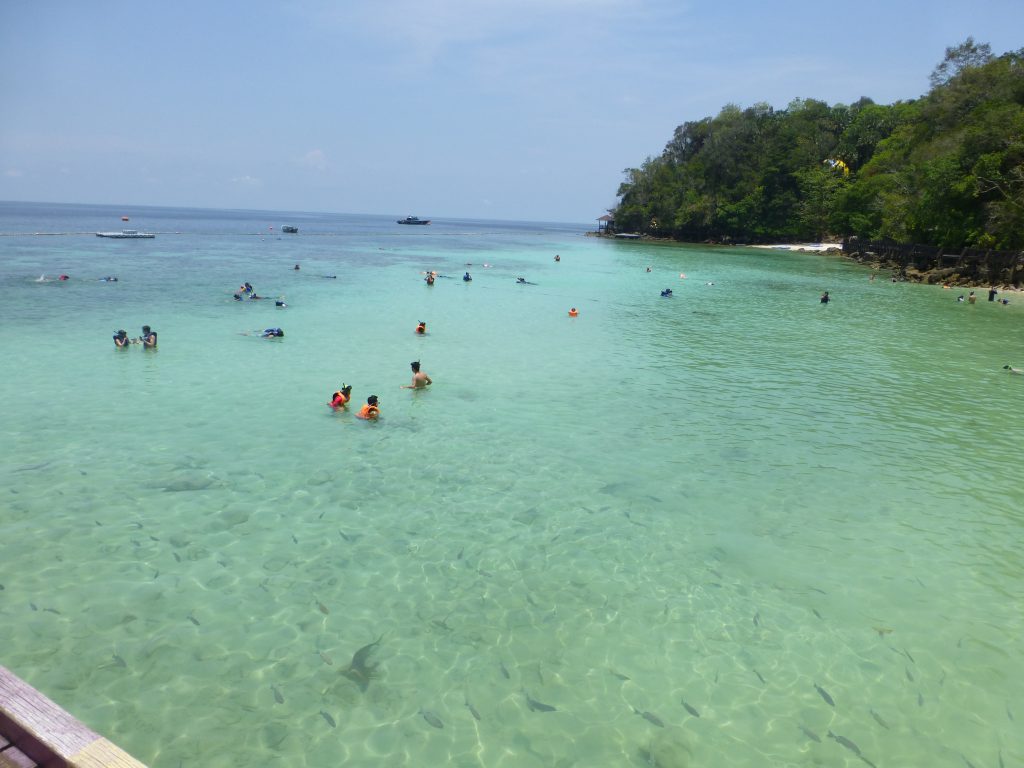 Well… after getting my snorkel and looking around a bit I went into the sea. There wasn't much else to do then to snorkel. No shop, just one restaurant and the travelagency with a stash of drinks you can buy and our lunch… Well I did come to go snorkeling 🙂

I was one of the first tourists to go in. Immediately I saw many nice coloured fishes swimming around me. I was really surprised by that! They were just swimming in shallow water. I saw many different kinds of fish, really great!
Snorkeling with the Blacktip Reef Shark at Pulau Payar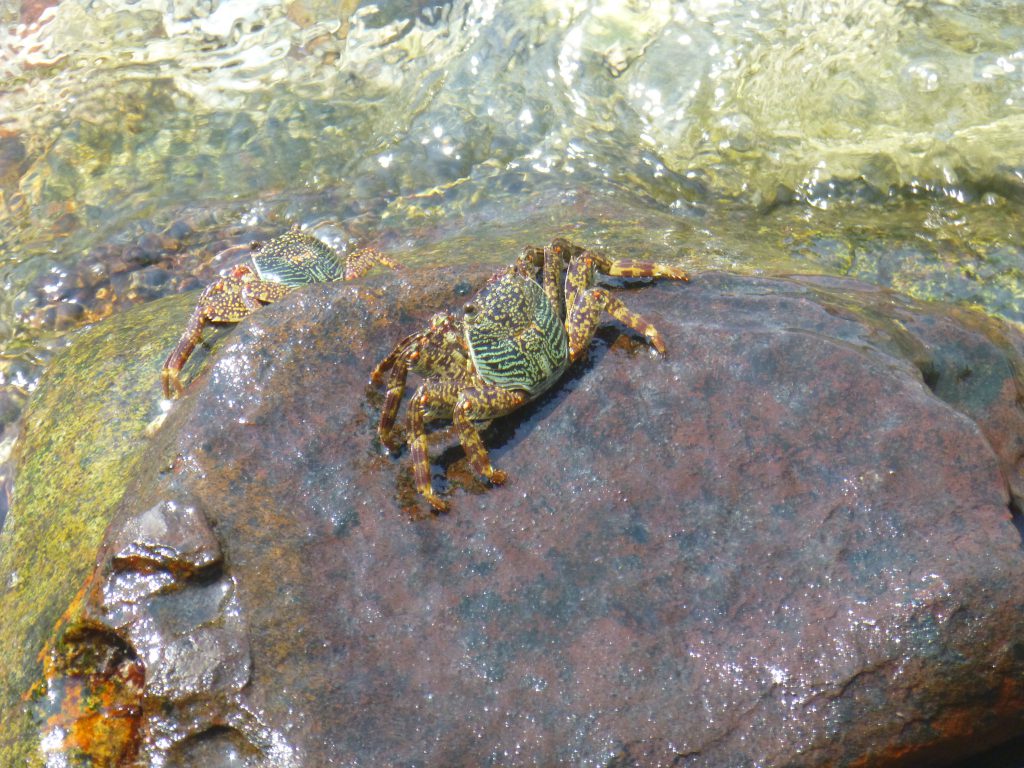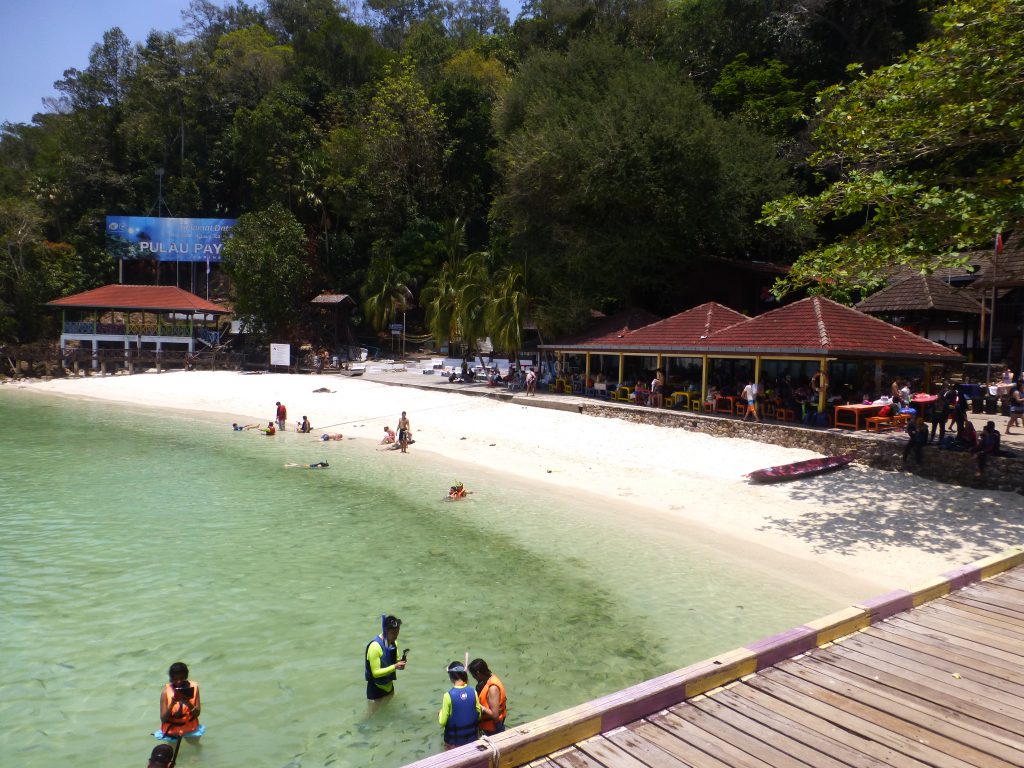 And then….OMG… there was this little white fish that was attacking me. It bit me, and came after me! I think it had eggs or little fish to protect! It did hurt a bit, I couldn't see right a way that it damaged my skin but the next day I could!

My fear of fish got a hold of me and I got out of the sea.. Yes..I'll be honoust.. I'm scared of fish.. they bite and you can't see them coming at you most of the time… Well it was a good time for me to make some pictures of the surrounding area.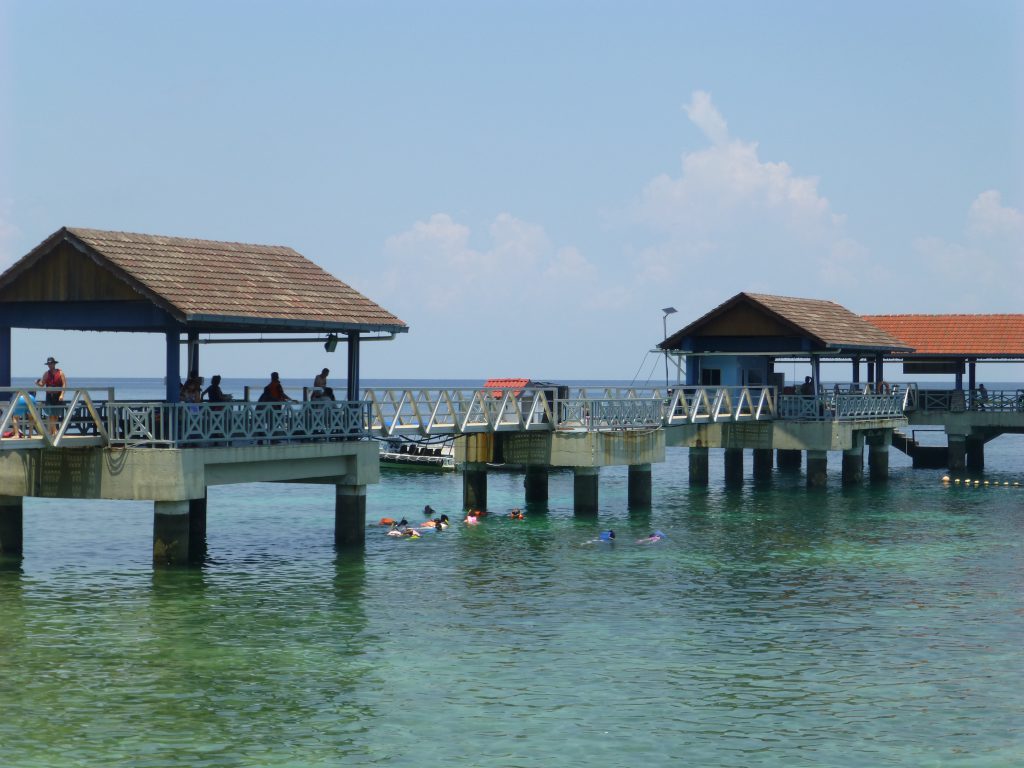 The group under the jetty is looking at a group of angelfish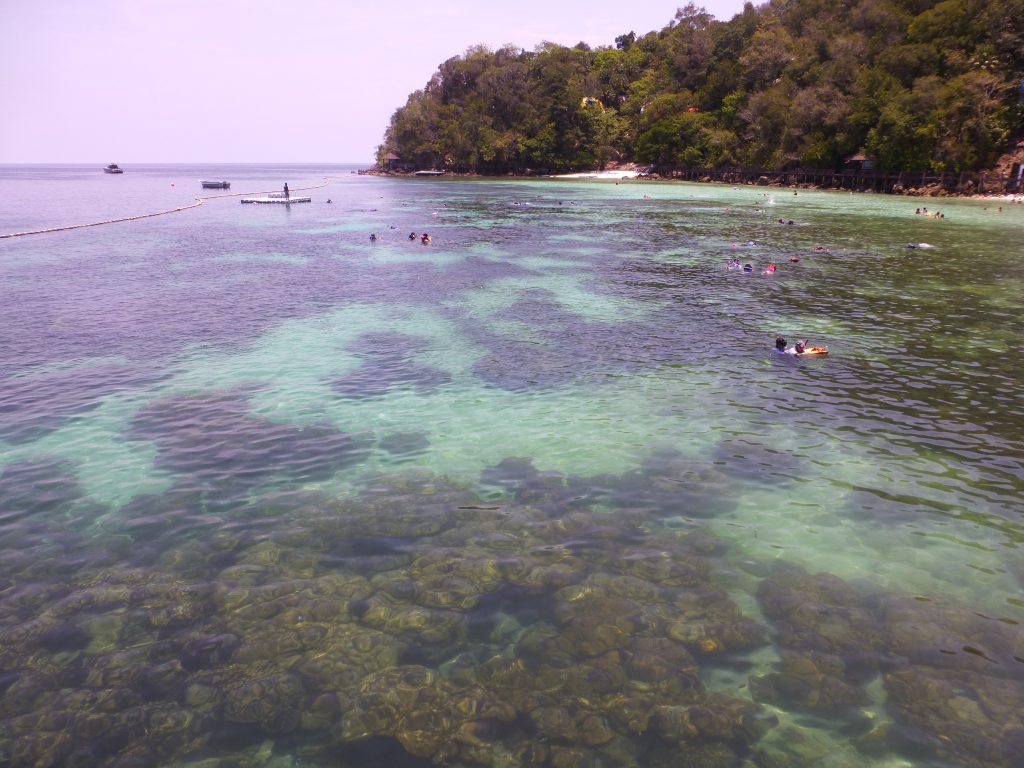 After a half an hour the little bay was filled with the 300+ tourists! At first I thought all the fish would go back into the sea but still so many great coloured fishes were swimming near the shore. Unfortunately I haven't got a picture of the moment the bay was filled with tourists… at that I was swimming too 🙂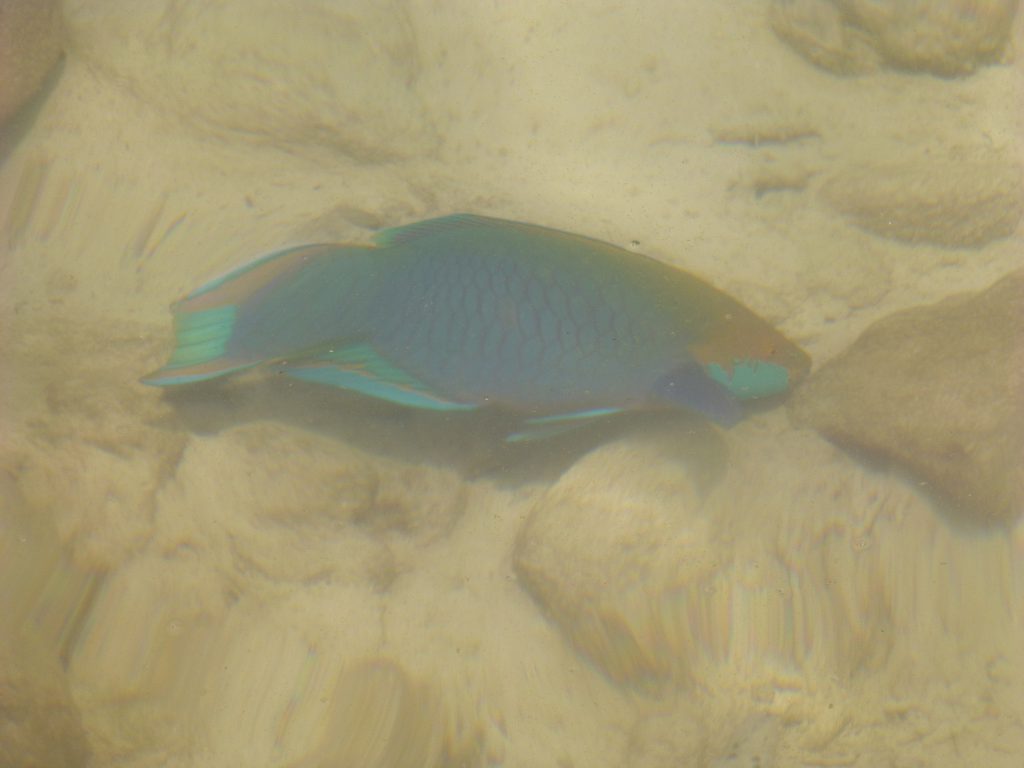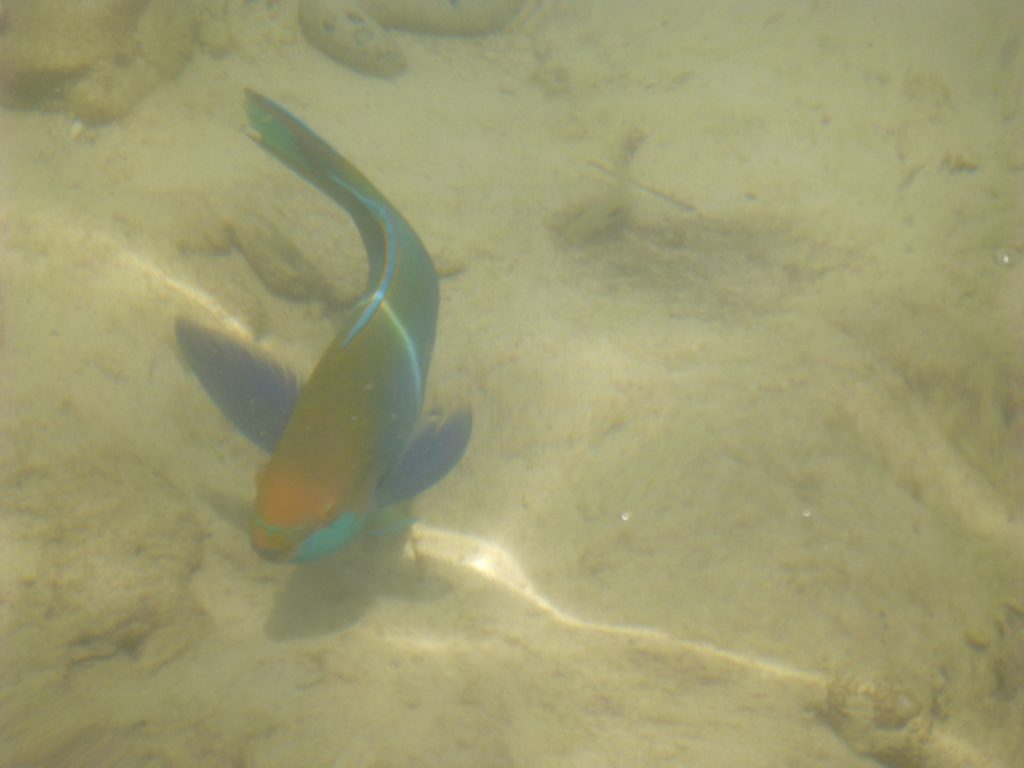 All these pictures are taken of the jetty
Blacktip Reef Shark at Pulau Payar
At noon we got our lunch, it was rice with a bit of spicy bouillon, chicken, egg and a sausage. An apple and a bit of cake as desert. It was simple but good.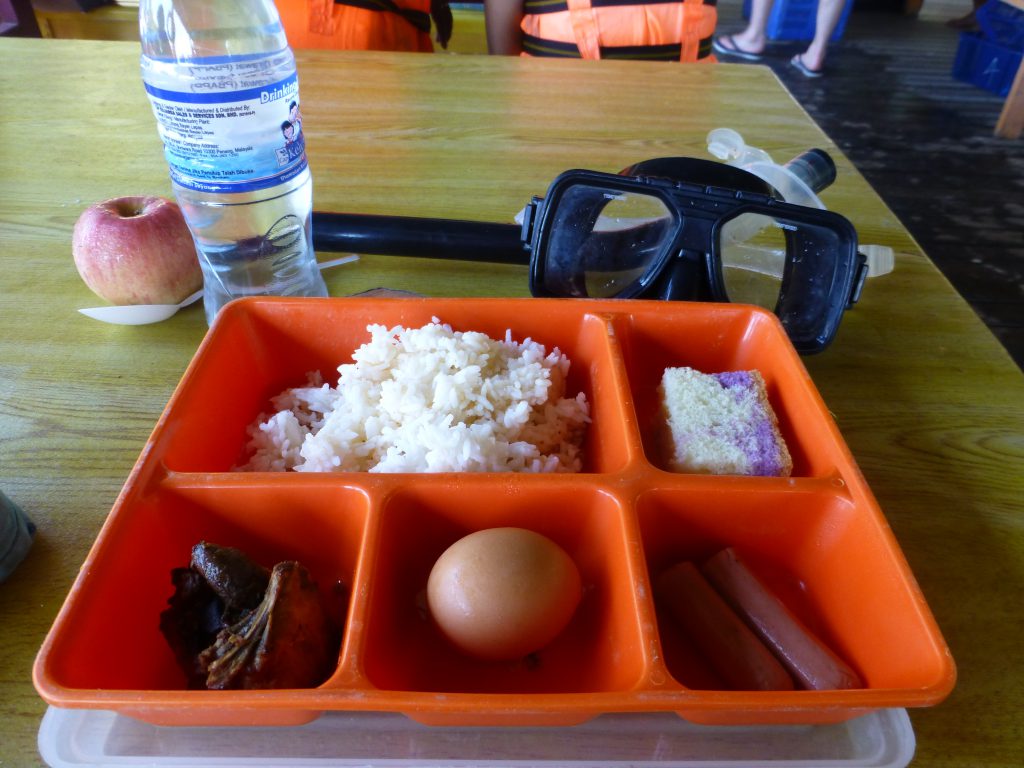 Some people were feeding the fish with rice. I heard some people talking this morning about sharks. They would be coming at lunchtime… I didn't believe that but now I saw, to my surprise, that there were little sharks swimming in between the tourists!! Those were little blacktip reef sharks!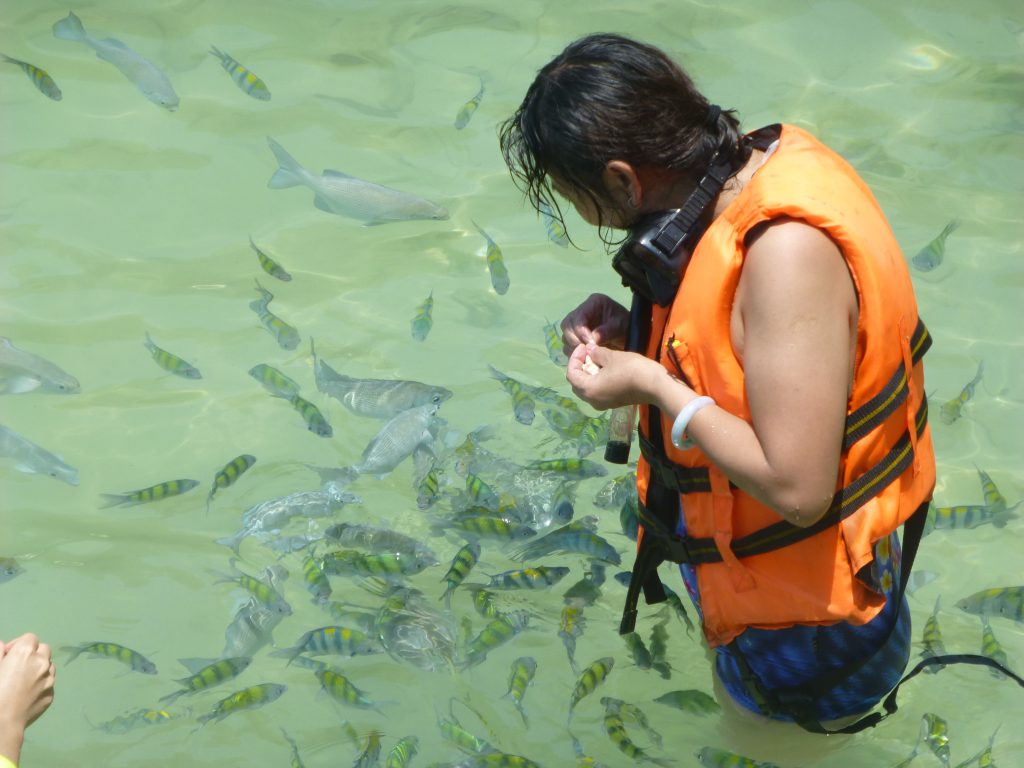 Feeding the fish with rice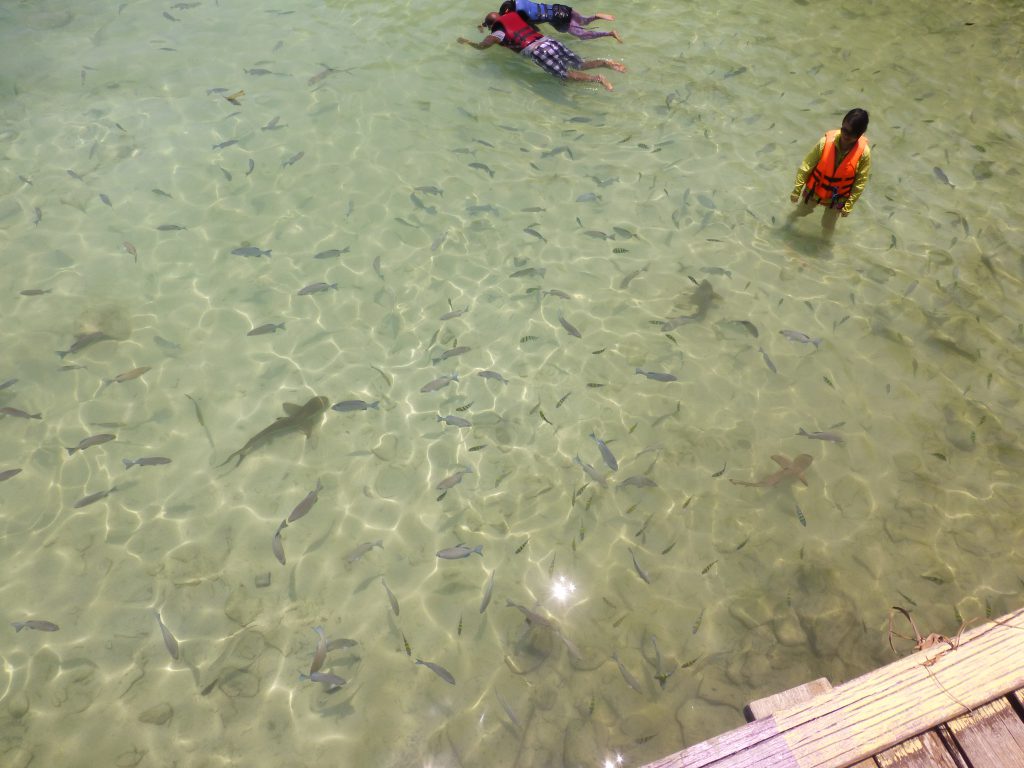 I took some pictures from the jetty, sharks really good visible. After that I went in again! In between those little sharks.. how strange! They were 50 till 75 cm long!  I really liked to see them that close to me!
I did feel some strange fear going through my body…
It can really harm you, standing there with no protection at all!!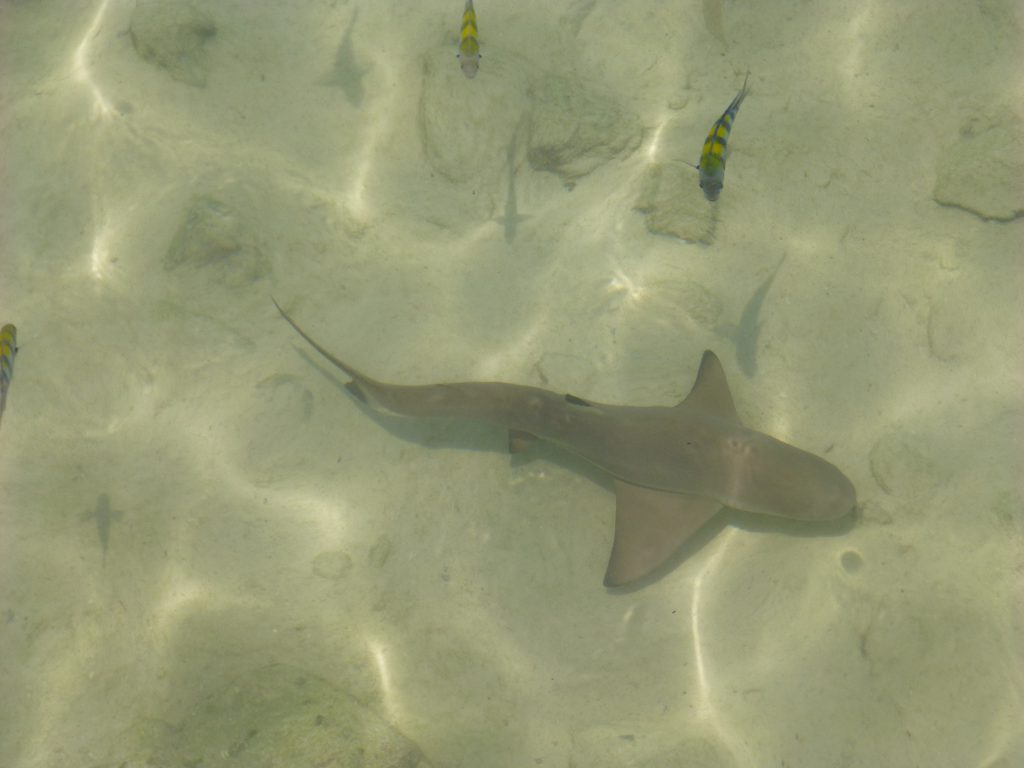 At some point a guy asked me if I already saw the big grouper, I didn't because of the biting fish this morning. He asked me to come with him, he worked at the agency of the trip, so I did. We went swimming, a bit deeper in the sea,  where some other fish were. I saw some sea urchins and angelfishes. And ofcourse the big grouper, those are ugly, with their big mouth 🙂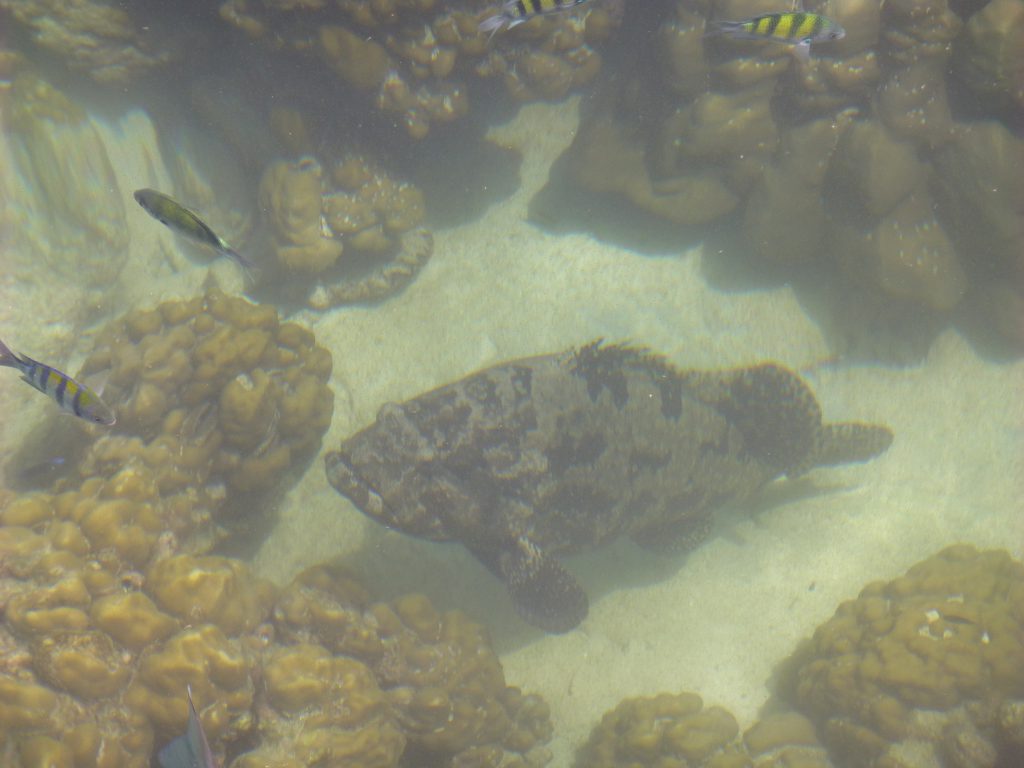 Grouper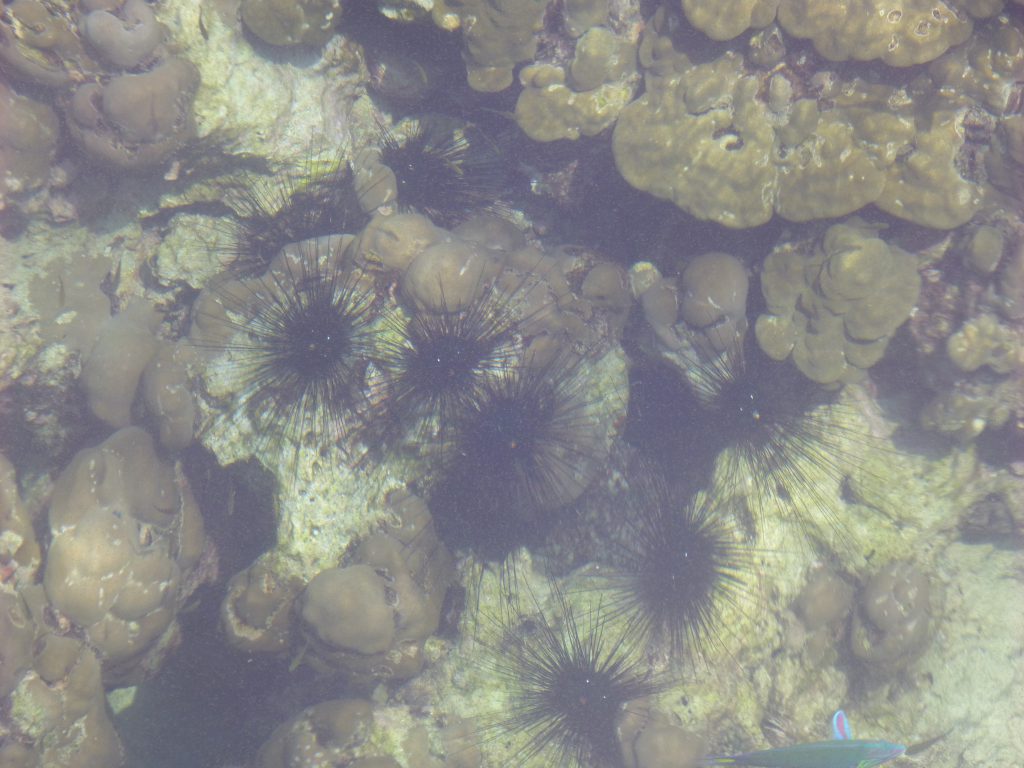 Sea Urchin
At some point I saw a bigger shark and another and some more!! These were bigger than the first ones I saw. These were at least 1 metre or longer, I thought it was exciting to see them so close.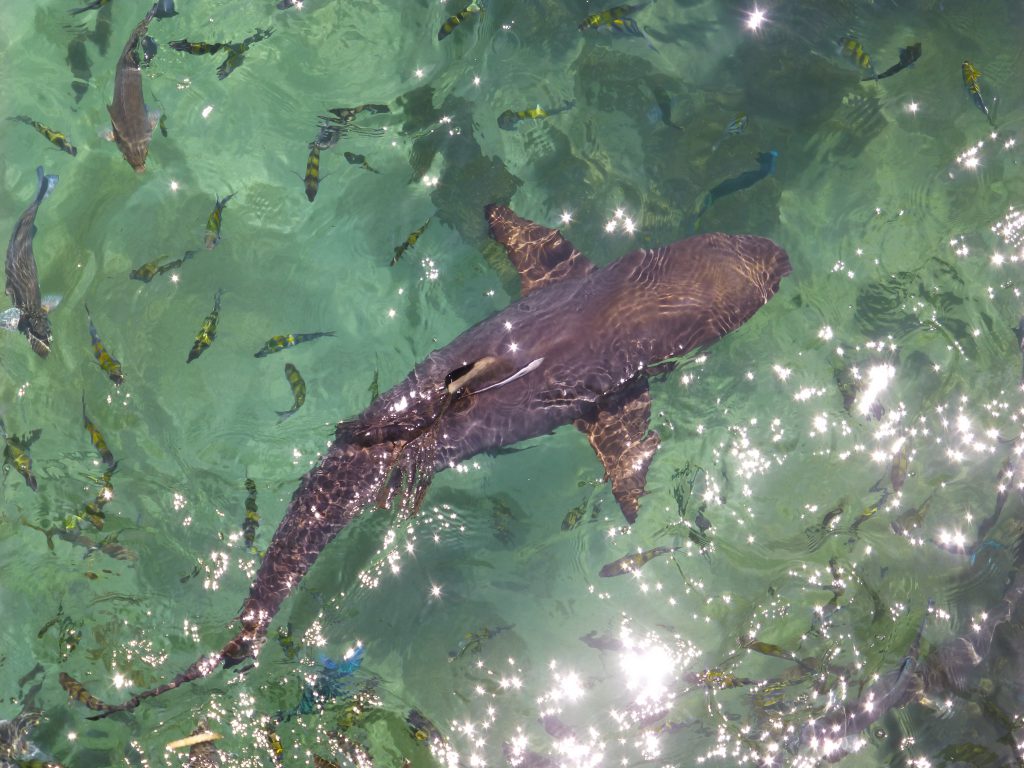 Black tip reef shark at Pualu Payar
People started to throw food to them also which I can not recommend doing. It is the reason that the sharks come at noon to this bay…. It is ofcourse not the way of nature…And for that reason I wouldn't go here again.
The started fighting for food with the small fishes, at that point they did got a bit too close. The guy I was swimming with said to me to go back to shallow water. He too thought it was getting to exciting. You'll never  know and you don't want to take any risks ofcourse.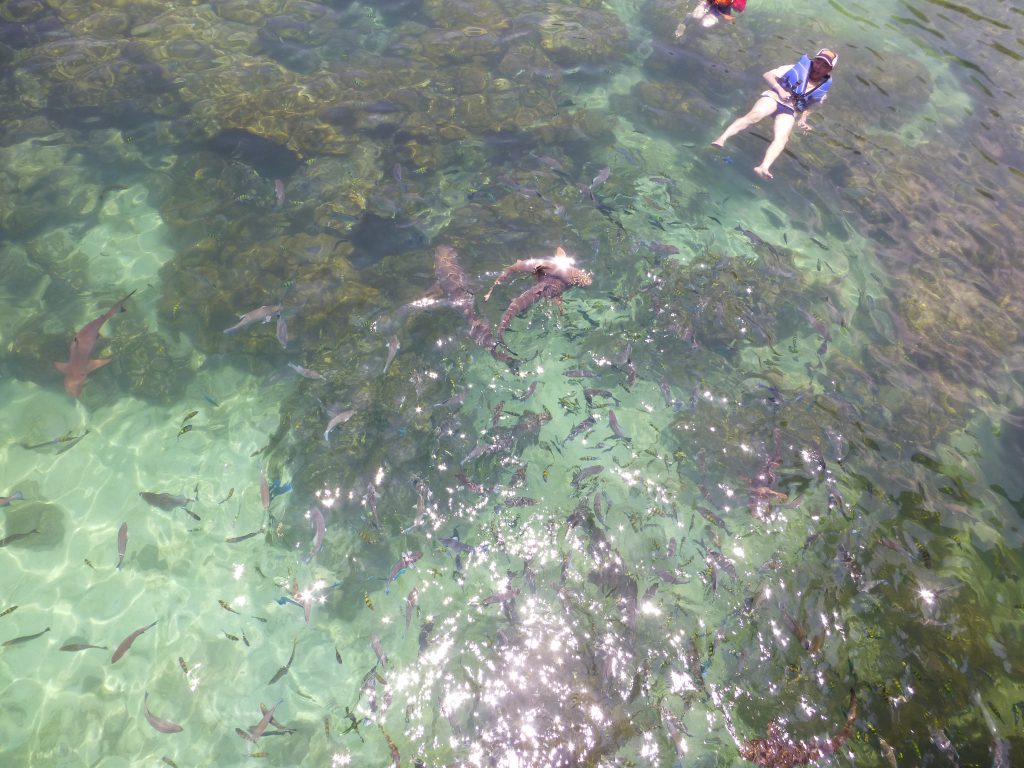 Just swimming between the sharks, they don't attack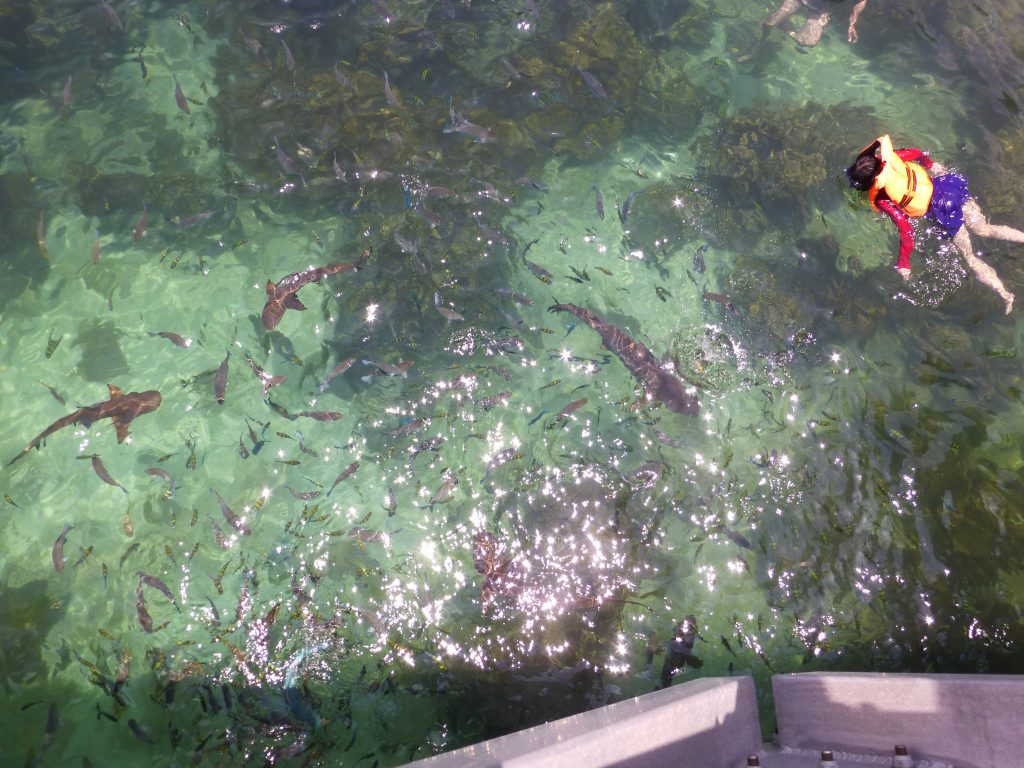 On my last travel I took diving lessons and took some dives in Thailand and The Phillipines.
But still.. with this snorkeling adventure I saw the  most fish and colours of all my dives!! I did enjoy this trip even though it was a very touristic one…
I wouldn't recommend this trip because of the fact that the sharks were being fed…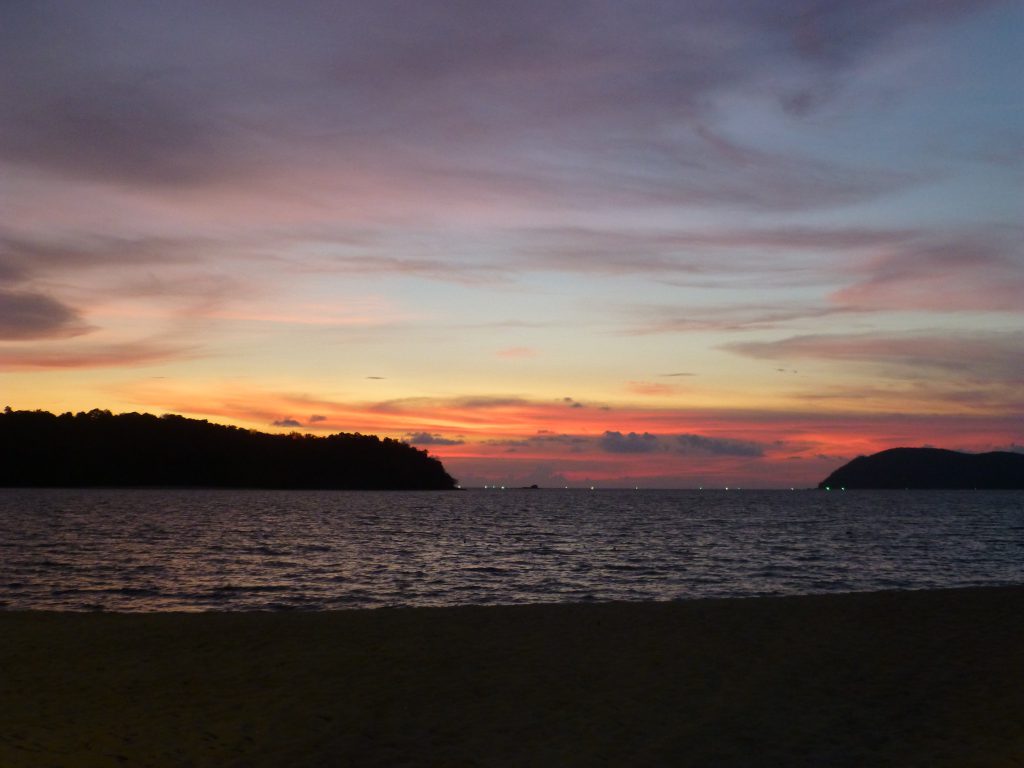 The sunset that evening on the beach at the Lanai!
Did you like this story and want to share it?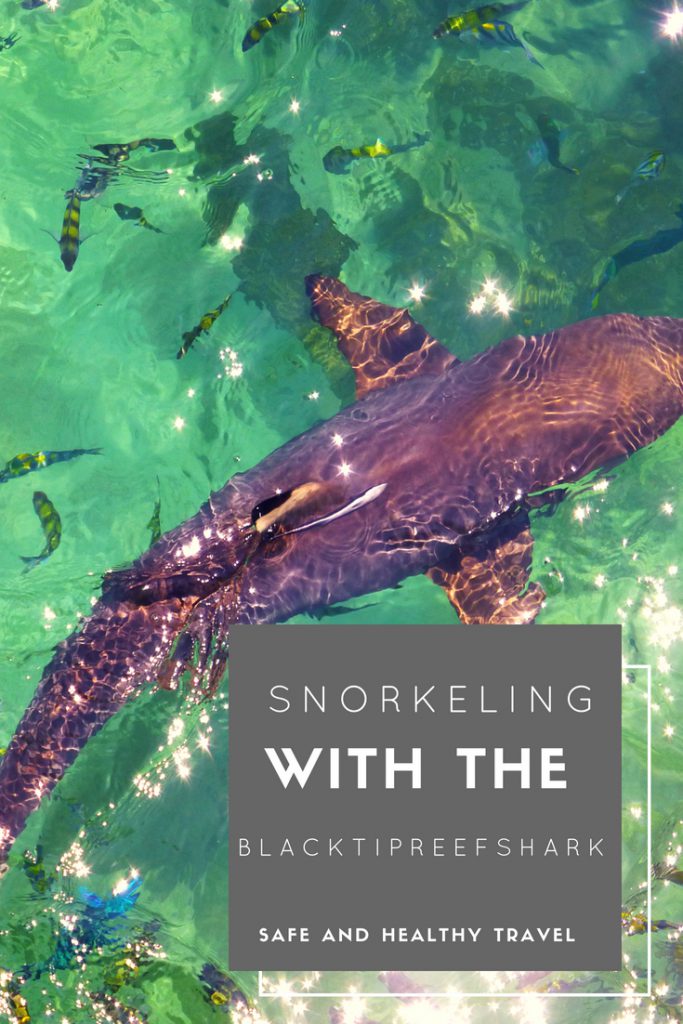 Do you want to read more about my Malaysia Adventures?
3 Days in the Jungle of Kota Kinabatangan
Cookingclass at Pickles and Spices – Penang
Volunteering at Juara Turtle Project – Tioman Island
Hiking in the National Park on Pulau Penang
Or check my Malaysia Page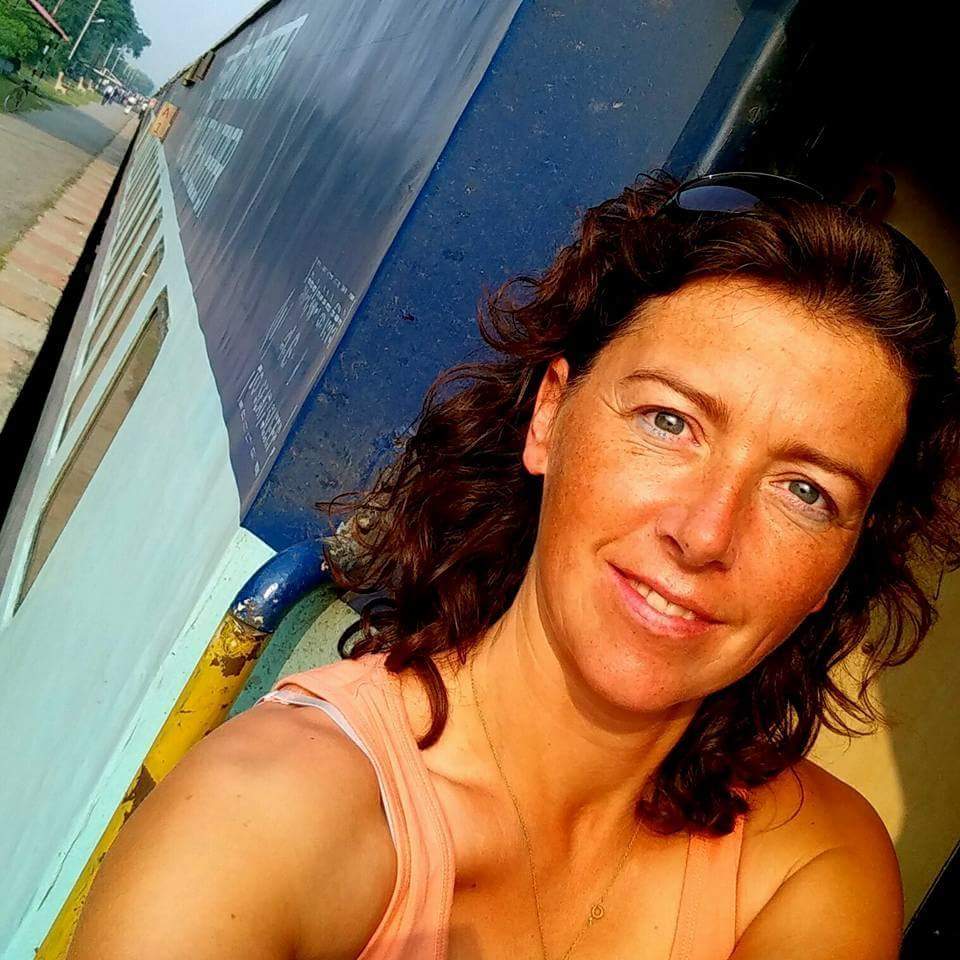 Jacomijn is een politieagent uit Nederland die jou graag laat zien hoe je veilig, actief en gezond de wereld kan over reizen. Safe and Healthy travel is a MUST