How to Travel Safe as a Female Solo Traveler
|
When you travel alone there are thousands of people that will tell you thousands of reasons why it is not safe to travel by yourself. Especially as a woman of course! They will also tell you why they will not do it themselfes: It is not pleasant if you can not share your experience on the spot, what if you need to ask an urgent question to someone you know….and knows you… But more: what if something will happen and you're not safe, you can get in a situation which could be dangerous??
How to Travel Safe as a Female Solo Traveler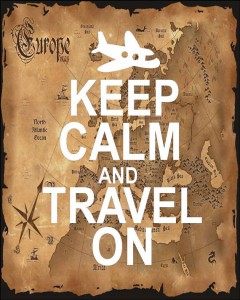 Those are all reasons that hasn't played a part in my desicions
Sharing Experience
I can share my experiences. I will do that with tourists I meet along the way, people that take the same trip with me. Also sharing a lot of information on the social media, there are many people that love to see my updates and will talk with me about it and feel a bit of my travel with me. And if I got a question that needs to be answered I will ask that to whom can answer it for me. That could be a stranger but also a familymember, friend or a colleague. And about that feeling safe and secured? I have never felt unsafe in all my travels in all those countries!!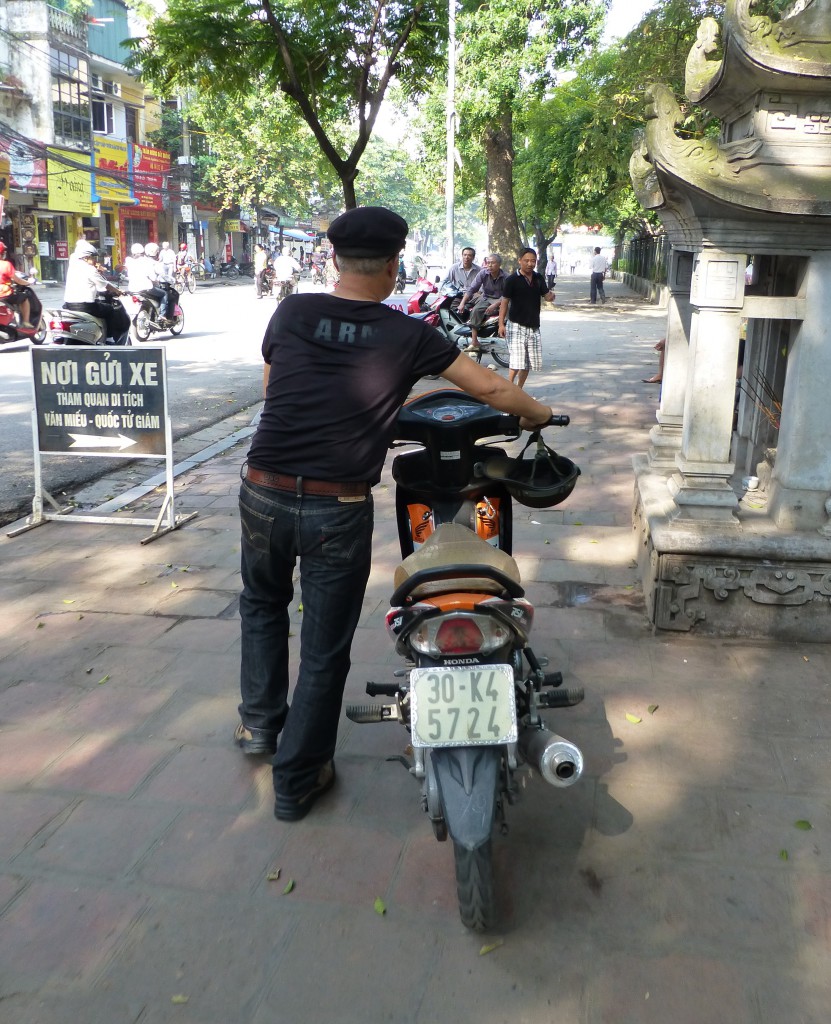 A random nice guy that toured me through Hanoi, Vietnam for the day!!
Meeting People
For me the positive side of traveling alone is that you get to meet a lot of other people. When you would travel together you tend to be very focused on eachother and you will not interact on that level with others. Because I'm alone I will be focused on the outside life and will get more reactions from co tourist or especially from the locals. And that is exactly why my travels get that extra dimension!! Walking through a city or at a temple and getting the information of the  local visitor is great!! They tell from the heart and because they want to share and learn you something about their country and culture! Also the questions local people will ask you afterworth are worth the interaction, it will give you a perspective or insight about what they miss in their life or maybe have to much 🙂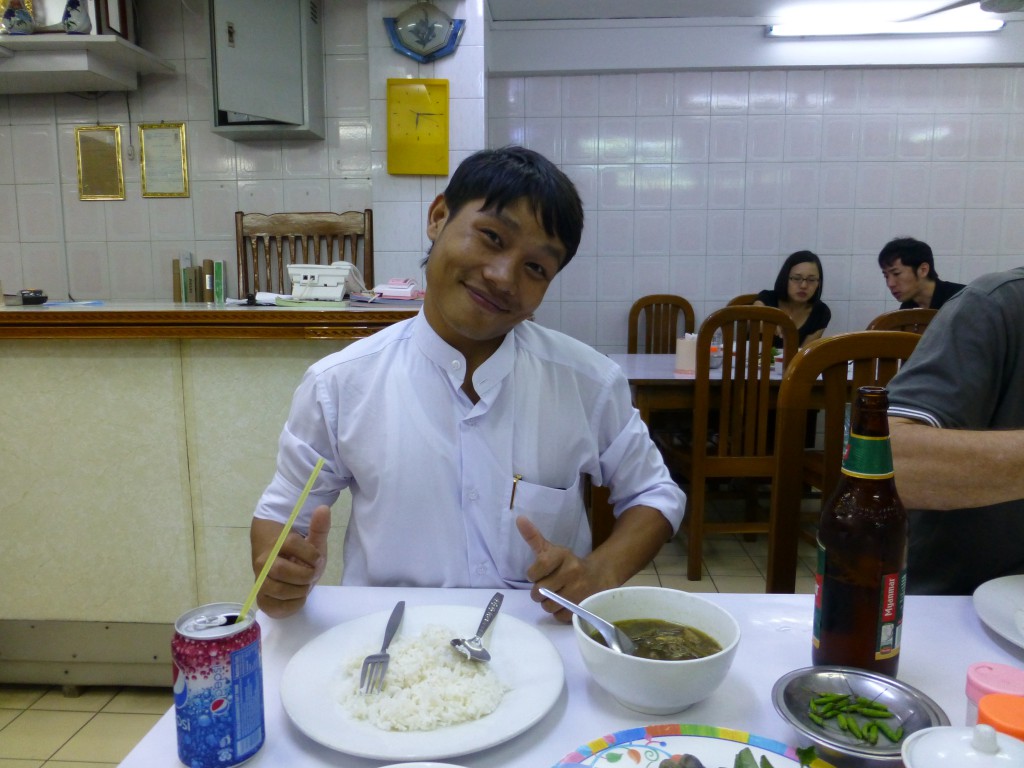 Student Be Aye took me a day around Yangon, Myanmar.
Dangerous?
And yes, ofcourse….travel can be dangerous. But still, when I'm at home in my own village or country I can get an accident or something awful can happen to me. I don't feel safer at home than where ever on this globe. Ofcourse it is true that you know the standard and the values of your surroundings. Based on that you think you know the situation better and feel safer. That is the feeling most people have…
As a police officer I have got a certain feeling and developed an insight and that will define my vision on what I'm seeing. But then again, every body with a objective view and good sense will feel when it's not safe to be or walk somewhere.
Safe Travel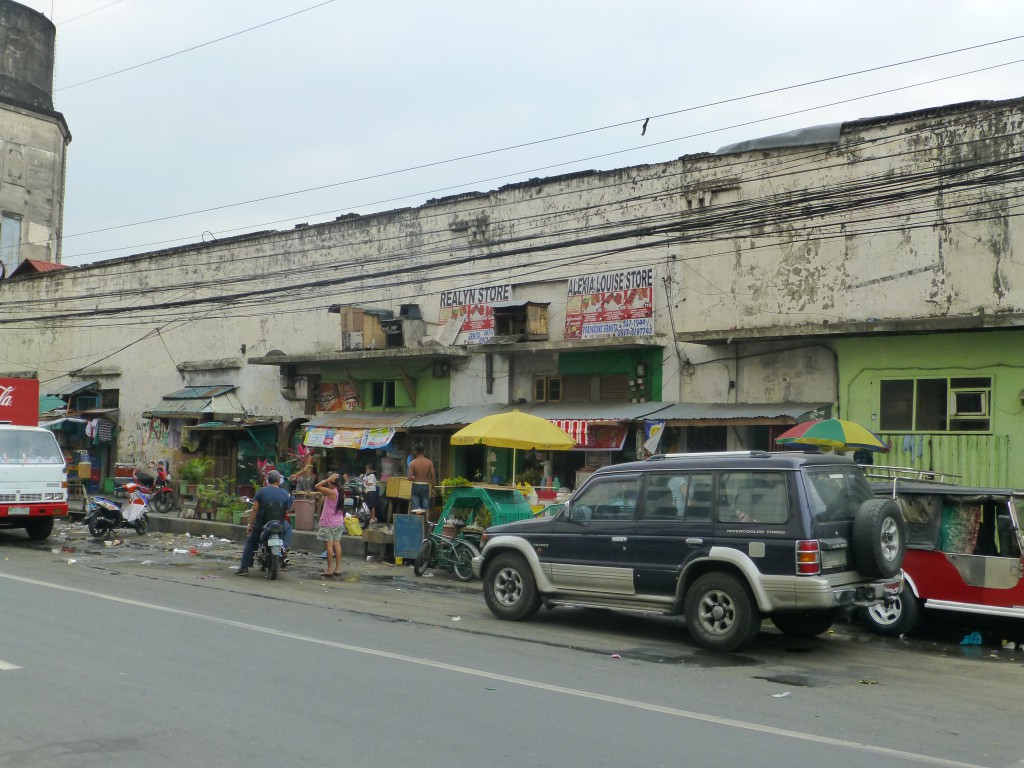 The Centre Of Manila, The Philippines. It was not that pleasant walking there.
Traveling alone or in company
In the last years I made some longer solo travels and some short trips and I'm hooked on it 🙂 Still I have traveled with others and surely this is nice and comfortable but you can not even compare the style of travel with eachother. I will experience the solotravels so much more intense, I do write down everything I will do. I will live through the experience again and I feel I can adept the experience like that. And ofcourse I share my experiences online and talk and chat about it. When I'm at home people want to know what I did and where I was so I can tell about it multiple times. My travel pace is high, I know that. Most people wouldn't go with the rate I will go through some areas of a country and would take more holiday. But because I travel alone I can do as much as I would and I probably would do half of it traveling with a friend/family.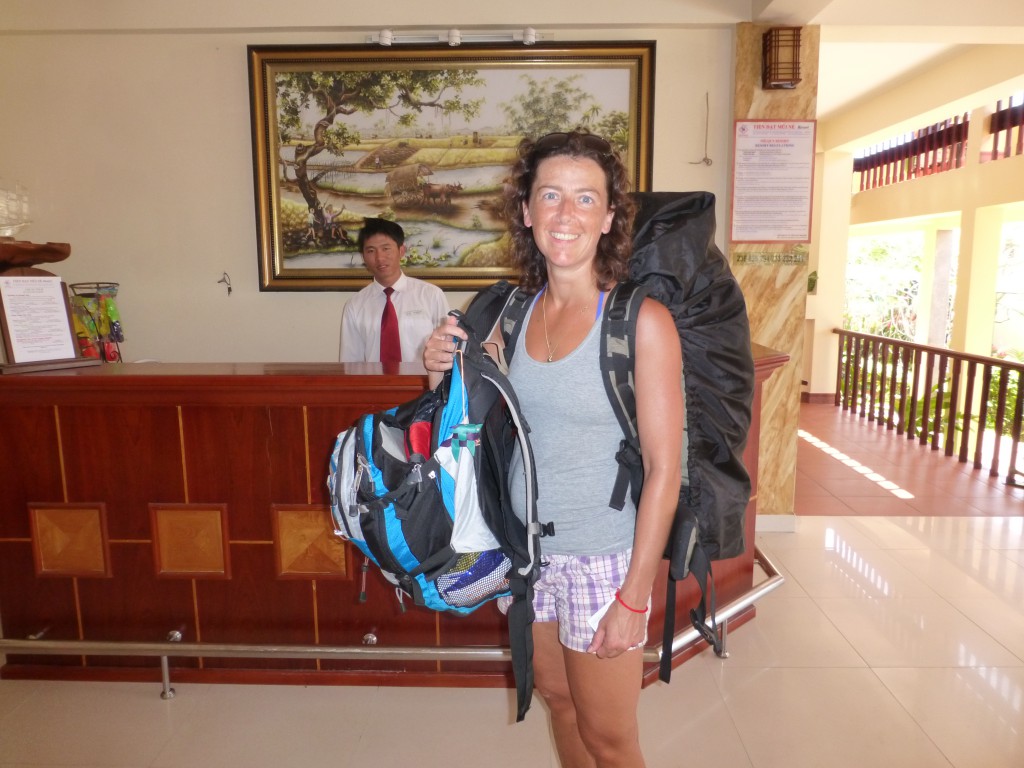 Taken during my first solo travel, Mui Ne – Vietnam
Traveling Safe Around this Wonderful World
There are ofcourse some ground rules which I apply to my travels when I'm on the road. This in order to prefend unsafe situations, from which you wished you wouldn't be there and you're not feeling safe anymore. Untill now I haven't been in an unsafe situation and haven't encountered much situations where I doubted the sincereness of the person in front of me.
** Tell people what your plans are and where you are!! **
I will always make a Facebook update about where I am, what I will do that day or what my plans are for the upcoming days. I will also tell my family and near friends in private message what my exact plans are. If something may happen they will know my whereabouts of the last day or days. They can also tell what my plans were for the upcoming days.
** No Alcohol…not much at least!! **
I accualy don't drink alcohol. So this one is easy for me. Sometimes I do like to take a liquer of some kind but I will definitely not drink more then 1 or 2 drinks. When you will go out in the night to a bar and will drink more the chance is there that you will lose the control. Most of the times it is nighttime and you will be in places where you maybe don't belong as a tourist. You will enter the street and not be at your best. There are people hunting for those situations and will try to misuse the situation and maybe even you.
Also alcohol is expensive. If you want to expand your travel this could be an easy way to safe lots of money!!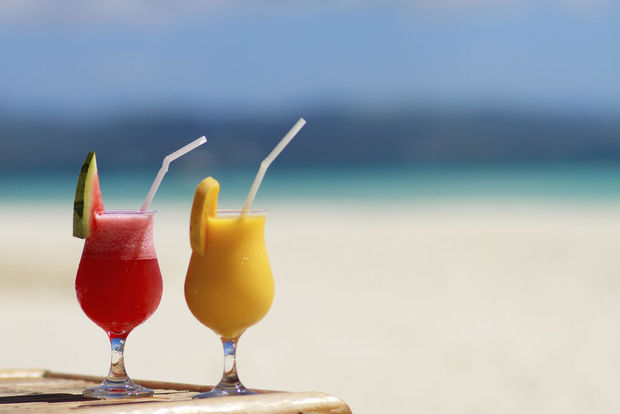 ** Don't wander the streets at night **
During the nights I usely am in my hotel or in the surroundings of it. During nighttime there is another scene outside. There are other people out there and those people sometimes have other meanings with you then the peopele you tend to see during the daytime. My goal during my travel is to see as much of the country as I can, also of the people and their culture and habits, rituals and life. Most of that you will see during the daytime. My nighttime is for writing and keeping my home informed about my whereabouts.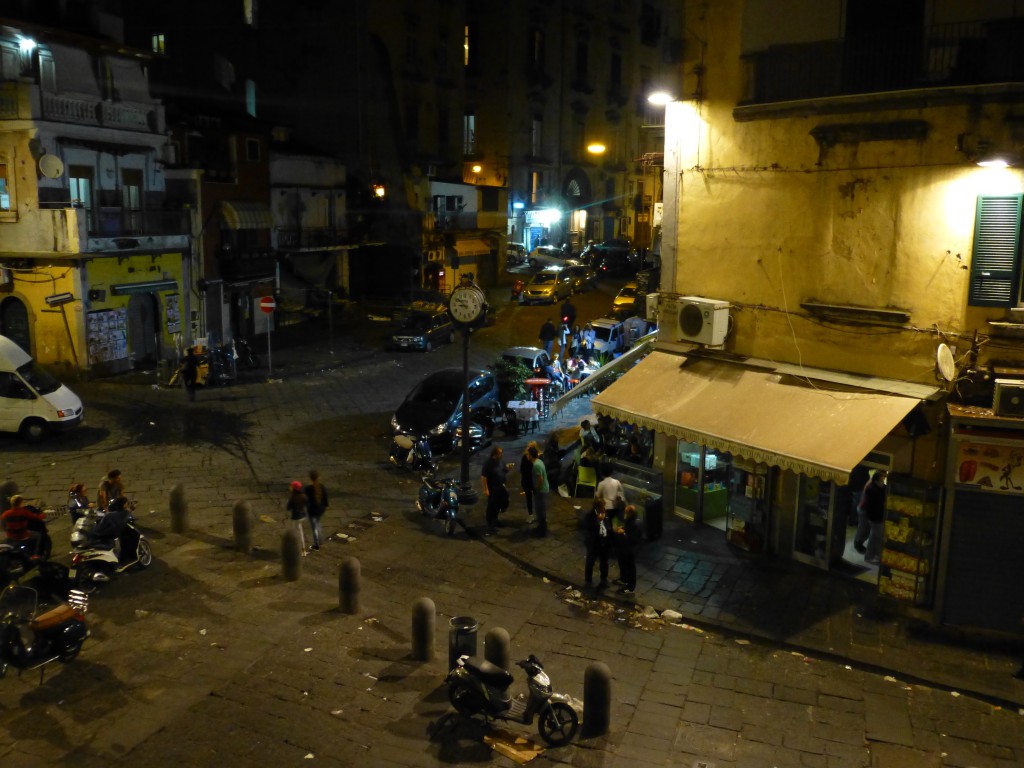 Metrostation Centre of Napoli, Italy
** Trust your gutfeeling **
When you talk to somebody… or when you're in a place and you don't feel good about it….trust your feeling!! Your instinct is the best way to scale the situation to its purpose…. It is totally not a bad thing to reject someone or something because of the fact that you have your doubts about the honousty or goodwill of a stranger. You might have the feeling of missing out of something, that it might be that one shot? Or the same thing will costs you double… So what?? Safety first!! If it doesn't feel right don't go for it! Everything will end up in its place and most of the time, that's my experience, there will be an even better offer and that one does feel good!!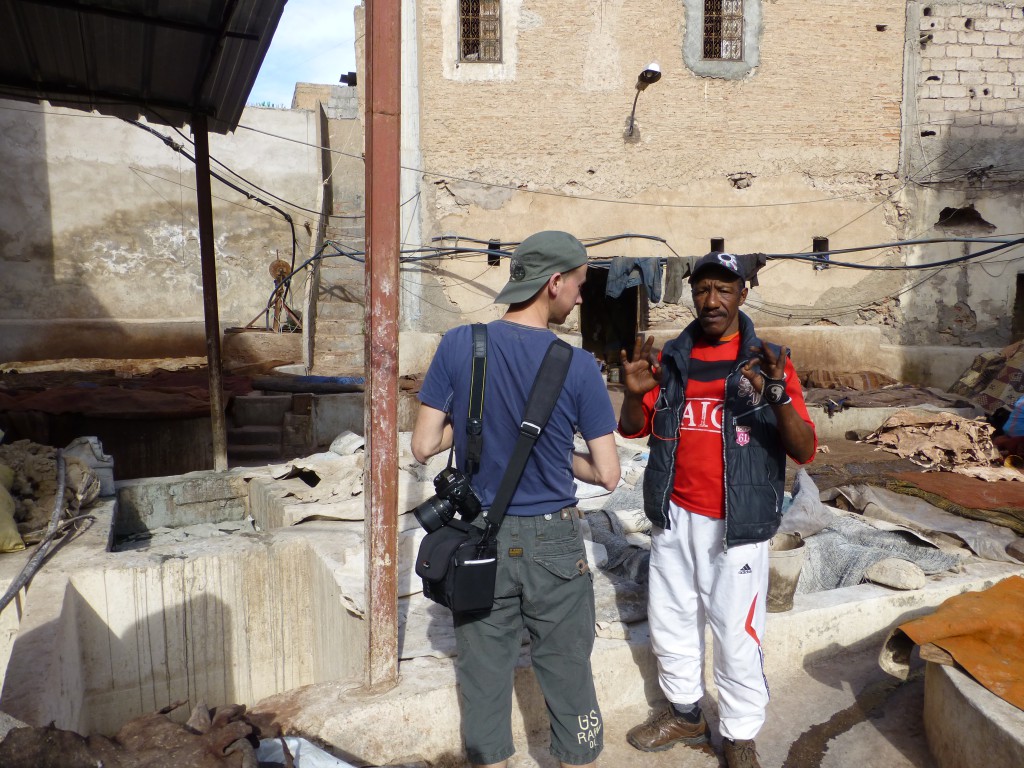 The time we were scammed… Marrakech, Morocco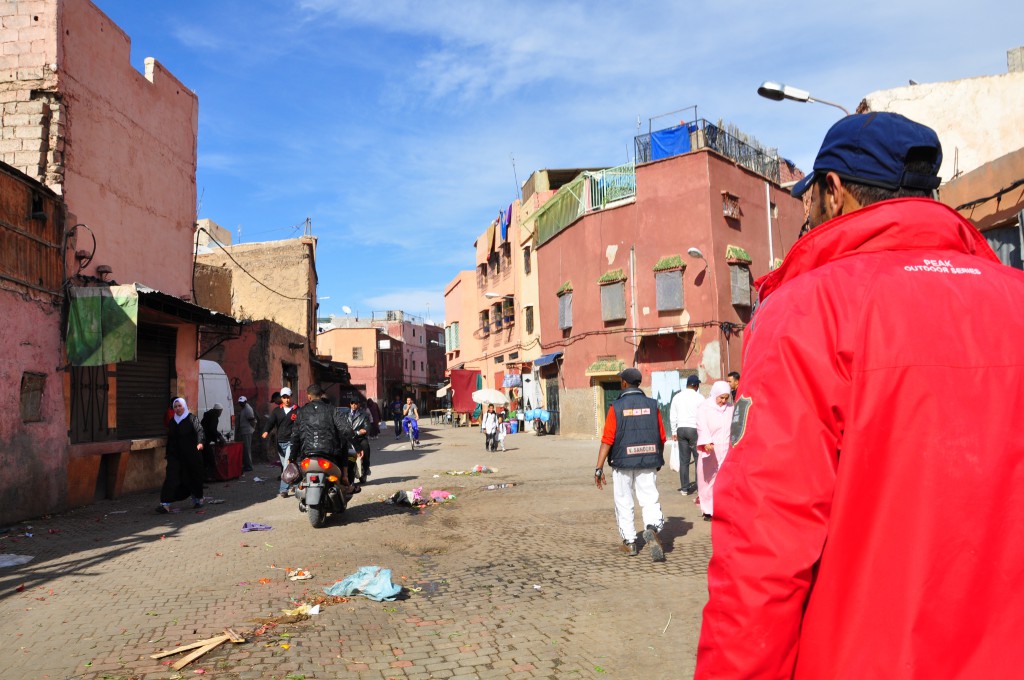 Good experience for a couple of euros 🙂
** Important papers – Passport/money **
I don't carry much money on me when I walk the streets. I don't take much money with me from Holland. I do carry some just in case….but still… On my last travel I found some money in my backpack, it was there for at least a year…if not longer. That was a great surprise but it will prove that you don't need that much cash to carry with you. Almost everywhere are ATM's and I like it more to get the money out of them on a relatively good rate. No hassle, no feeling of being scammed….just getting money in a safe place. A lot of ATM's has security with them and are good to use. And if you will go to a place where you can not get any money they will tell you most of the times upfront. In an emergency you always have a creditcard or an amount in Euro's.
So the necessity to have a big amount of cash on you while traveling will get less in time. And that is for your safety a good thing. So for pickpockets the need to try to get your money will get less and there for your safety will increase.
I always have my passport with me.
On traveldays it's in my rucksak and on tripdays it will be in my bag for daily use. On both accounts it will be in a special part, a not easily reached part of course. I think it is really important to have my passport with me, it is the one thing I will be needing to get home once I have nothing left 🙂 But also… in worst case….when I can not say it myself because of an accident or anything, people can find out who I am.  Besides it having it with me all the time I keep a copy in my backpack. And also of the visa if that was necessary. If I will loose it I will have a copy at least to show at the embassy. All thenumbers you need are on that copy!
I always carry another book, it is called the yellow book in Holland. In there are all the vaccinations I have had in the last years. On what date and how long they are valid. Also my bloodgroup is listed in it. I'm lucky to have never had to use it abroad but if you will get hospitalized…
Traveling Safe and Healthy
** No expensive jewelry **
I always wear my golden necklace with a golden elephant pendant on it. I really like it. I also like the fact that in Asia people always see my Ganesha and tell me that it will protect me while traveling. In Europe people don't see it, it has no meaning to them. And it is the only jewelry I wear, also in Holland. I'm not the person for it but I also think it is good for my appearance. I don't show the status I maybe do or do not have in their eyes according to the jewelry they see. The only time people restricted me to wear my pendant in public was in Manila, The Philippines. My hostel forbid me to go outside with it.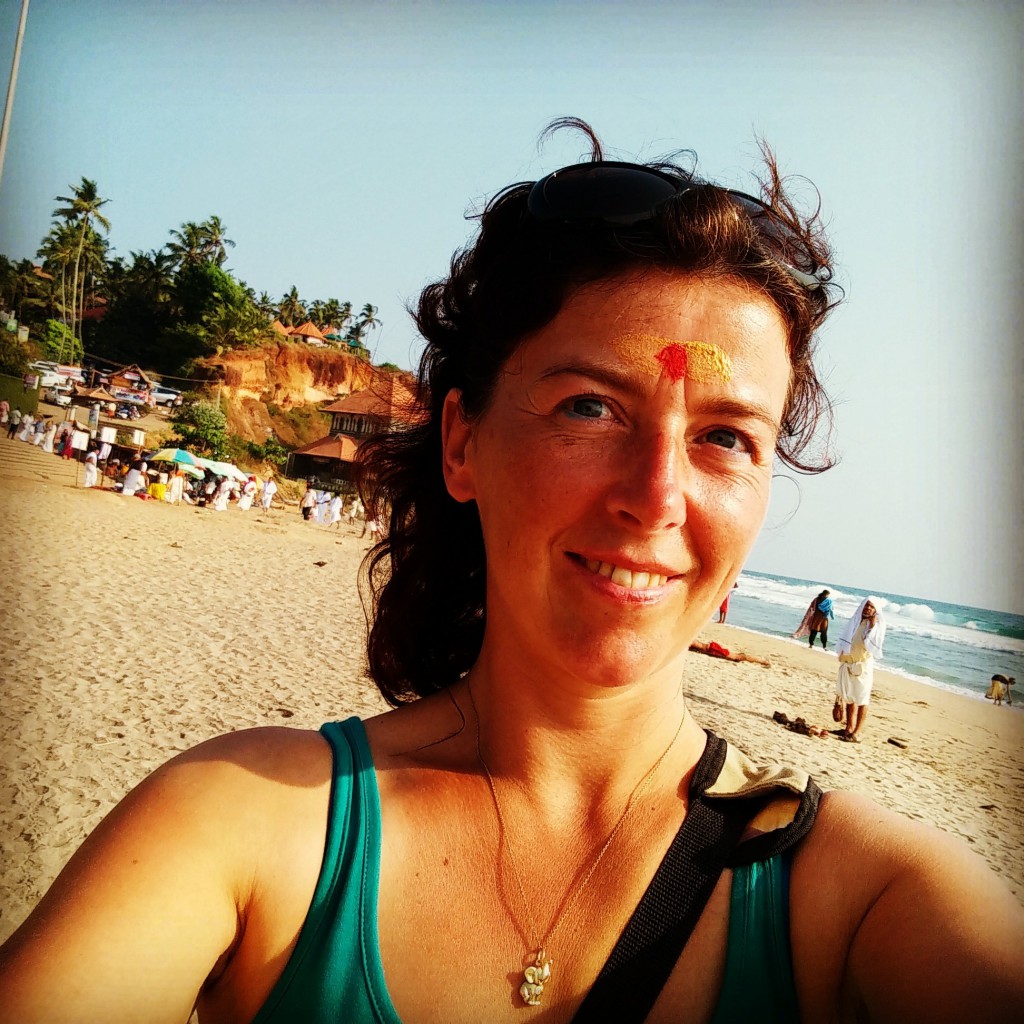 Papanasam Beach in Varkala, Kerala – India
I always wear one necklace: For good luck!!
This post was written for and published on Travel Chronicles.
Want to read more tips on safety?
What to do when you get robbed?
5 Tips to Increase Your Safety
I met Sunil – Trust your Feeling
5 Tips to Protect yourself from Pickpockets
—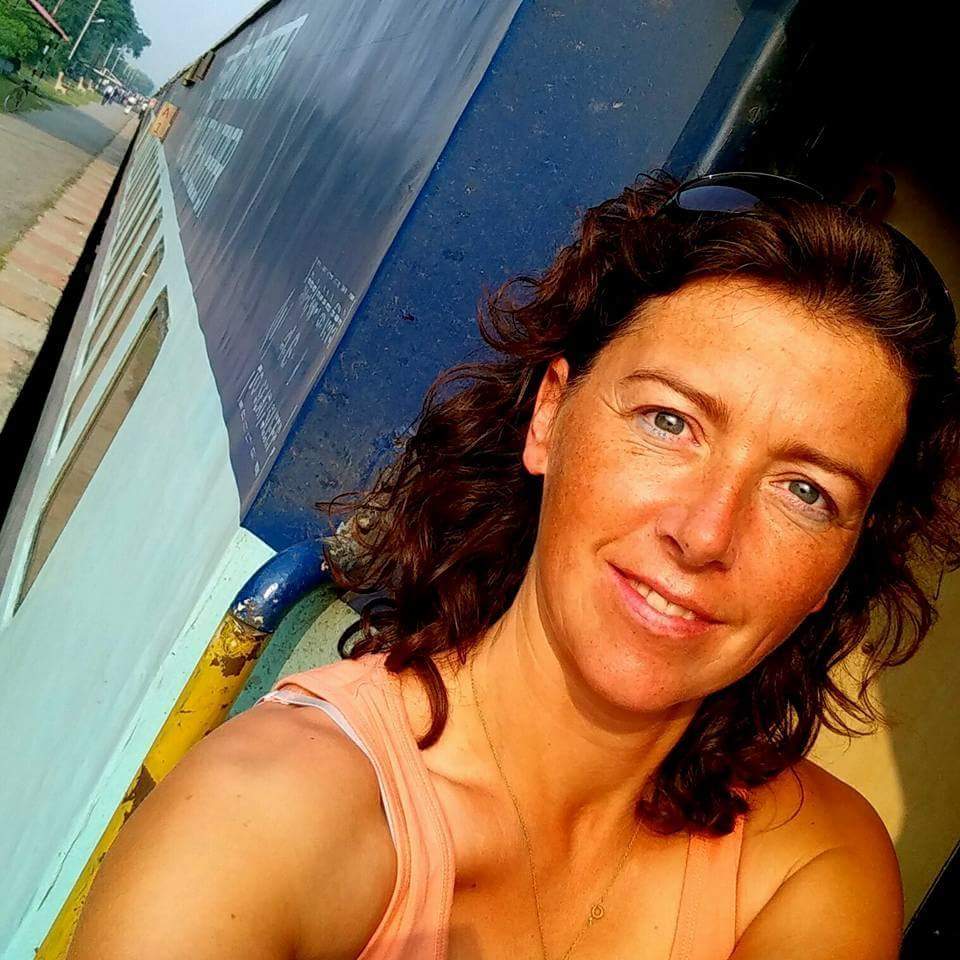 Jacomijn is een politieagent uit Nederland die jou graag laat zien hoe je veilig, actief en gezond de wereld kan over reizen. Safe and Healthy travel is a MUST