Couple of Weeks to Spend in Malaysia?
|
And all of a sudden I was swimming in between those Blacktip Reefsharks!! And to think that I'm scared of fish?? It happened to me at Pulau Payar near Langkawi. What a great experience!!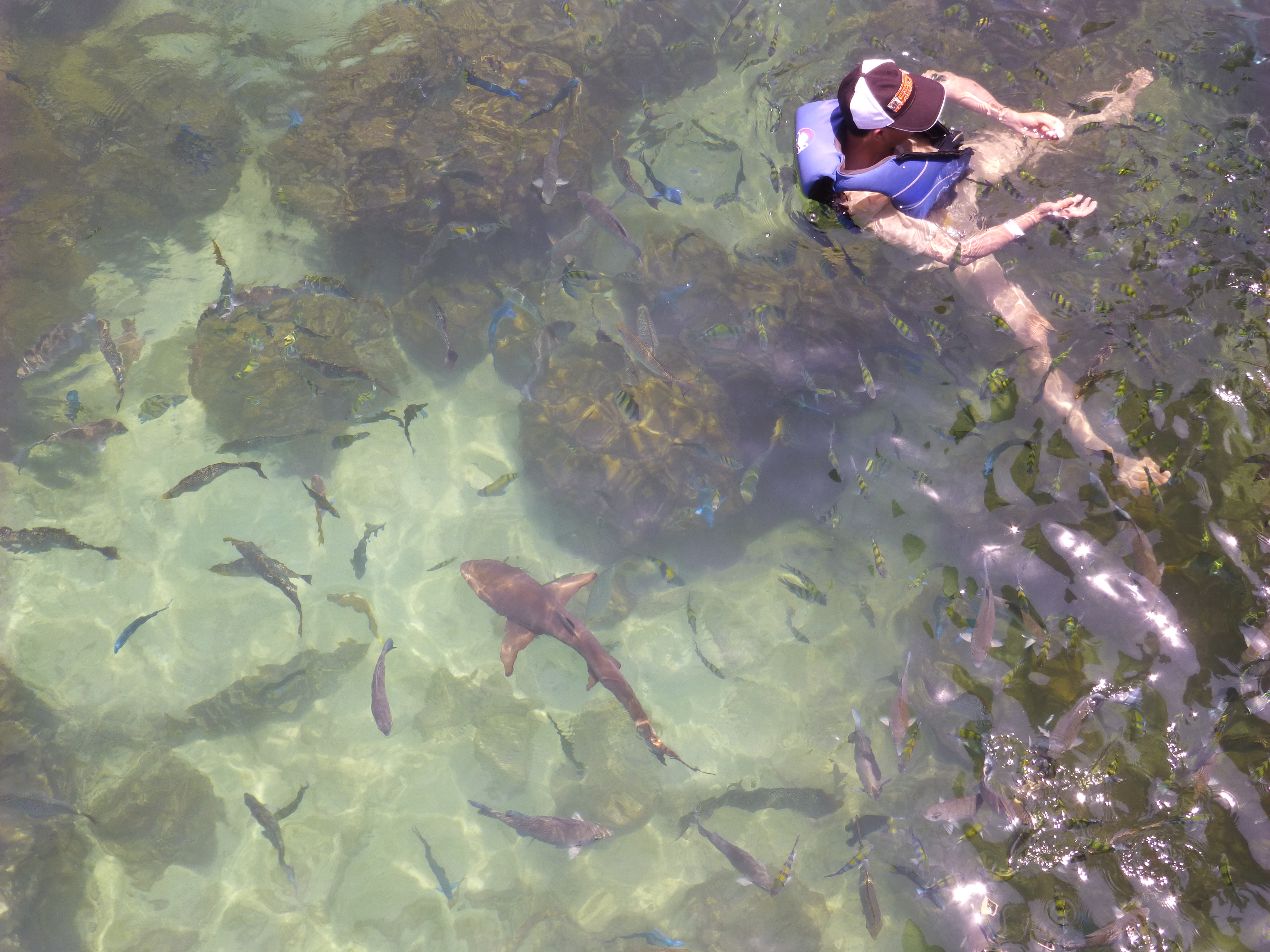 Want to read this post in Dutch? Click here
From Thailand I entered Malaysia with a minivan and went to Pulau Penang. This is a small island on the top part of Malaysia. I booked a hotel online (Hotel Mingood) and it was just near the old centre of Georgetown. They also call it Penang, just as the island. If I could choose again for a hotel I should go for a hostel/hotel in the centre like on Love Lane because I saw many nice hostels and it is right in the centre near Lebuh Chulia where you can get the best streetfood!
Streetfood in Penang is multicultural – Malaysia
The city is great, the old centre is wonderful!! I booked a trip to see the old chinese houses and temples. I found some mural art myself!! And I loved the food!!
Tip: What is really good about Georgetown. It has a hop on hop off bus that is free of use and has airco. You will see the highlights of the city if you will tour that bus. It will go every half hour during the daytime!!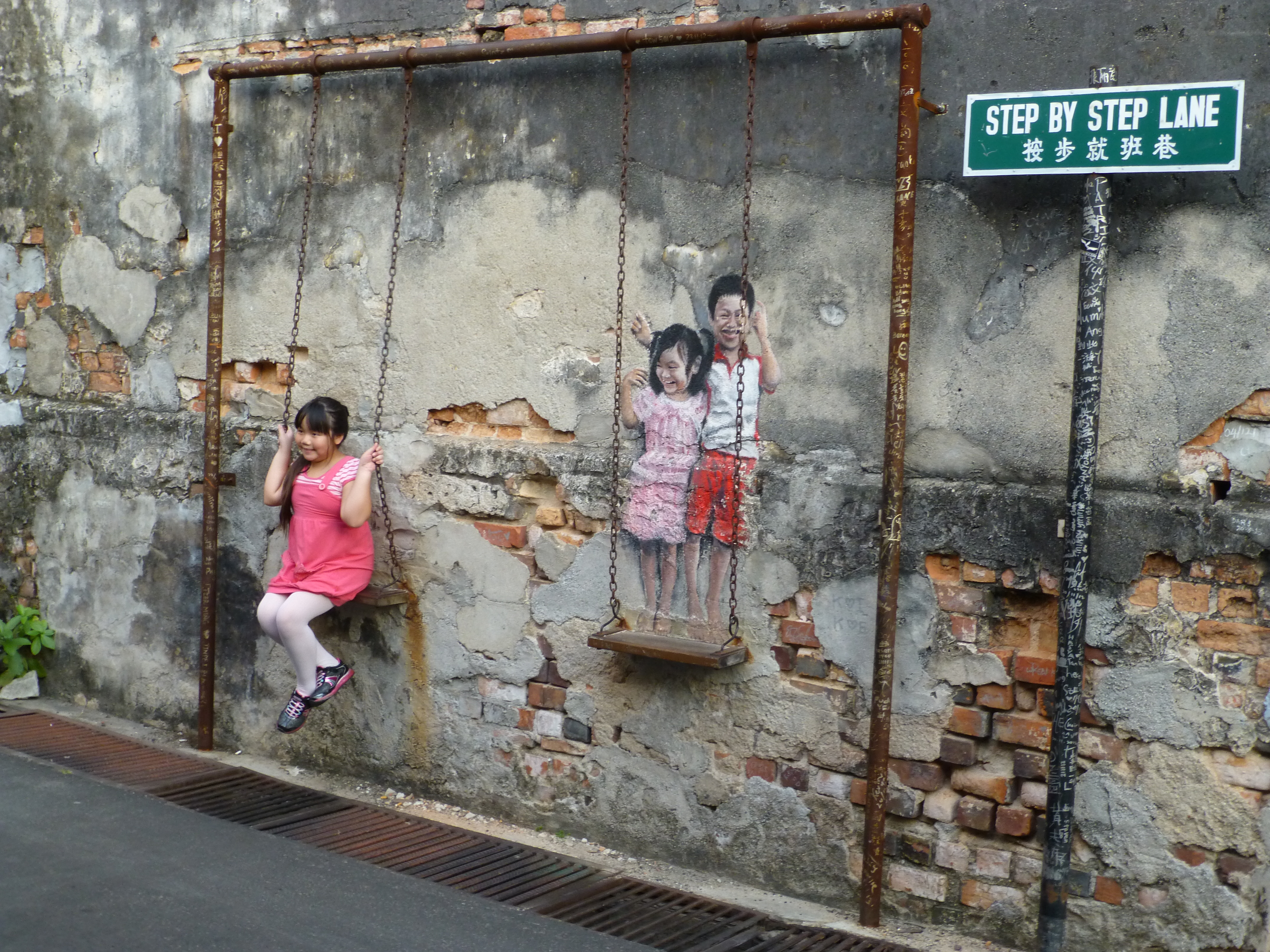 Mural Art – Penang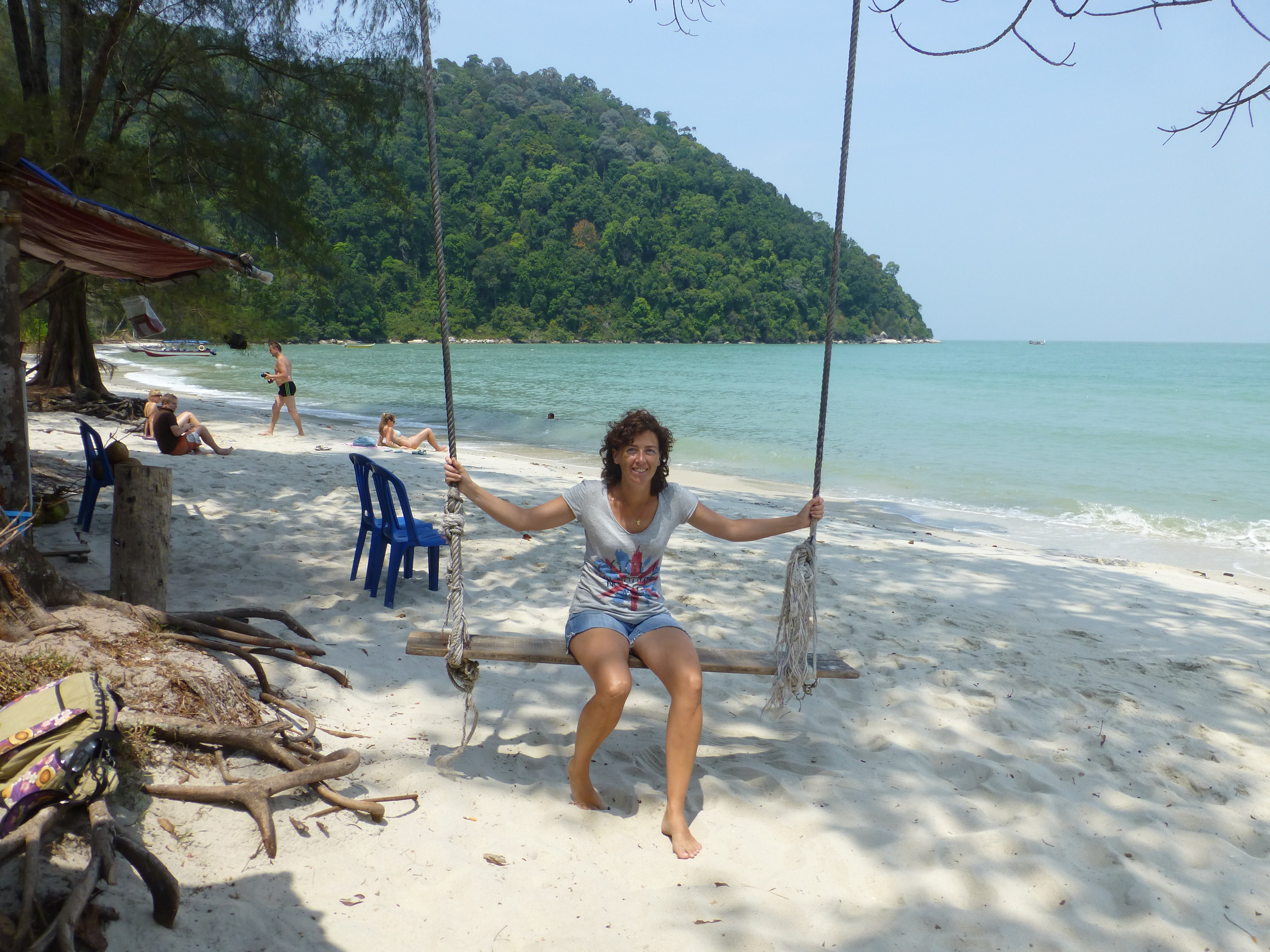 Taking a hike on the National Park – Penang
For good luck, Kek Lok Si Temple – Penang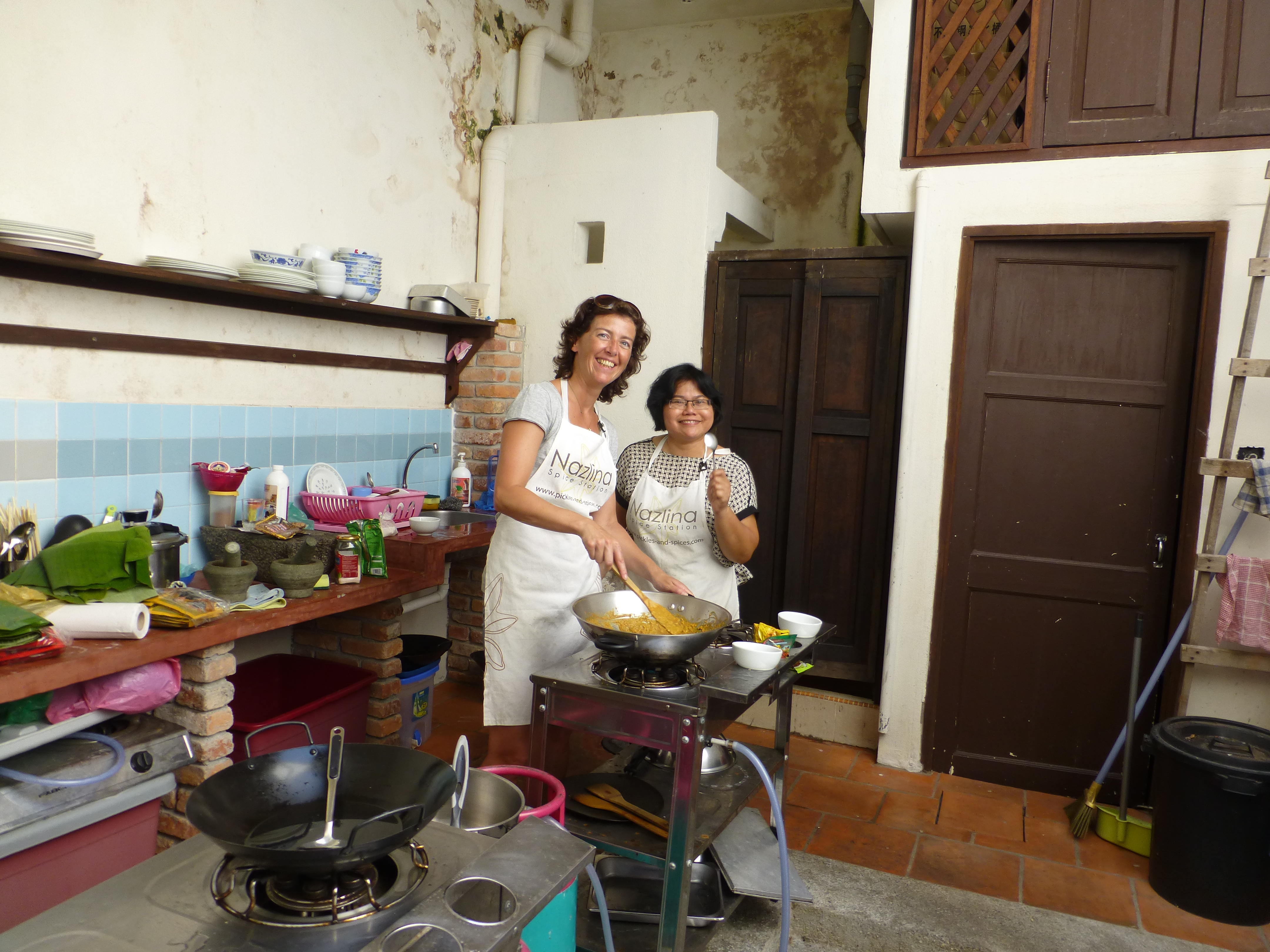 Cooking Class at Pickles & Spices
After 5 great days in Penang I went to Ipoh with bus, the busstation is at Komtar. There is also a big, western kind of shopping mall with the common known fastfood restaurants and clothing shops and mediashops. In Ipoh I booked a trip to go see the Chinese cavetemples and the haunted castle of Kellie. Kellie was a Englishmen that mysteriously died and afterworth the castle seemed to be haunted.
The Haunted Kellies Castle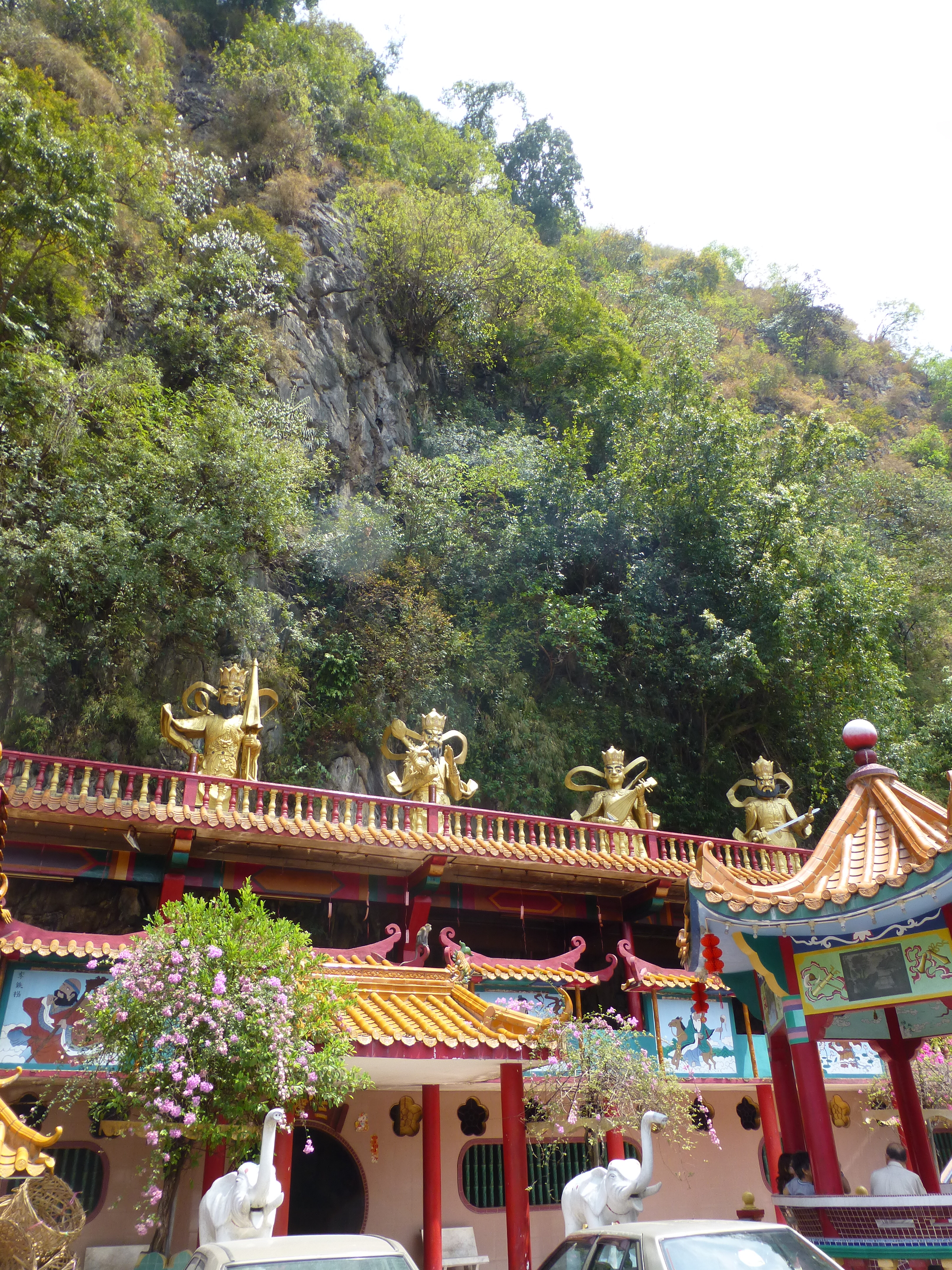 Cavetemple near Ipoh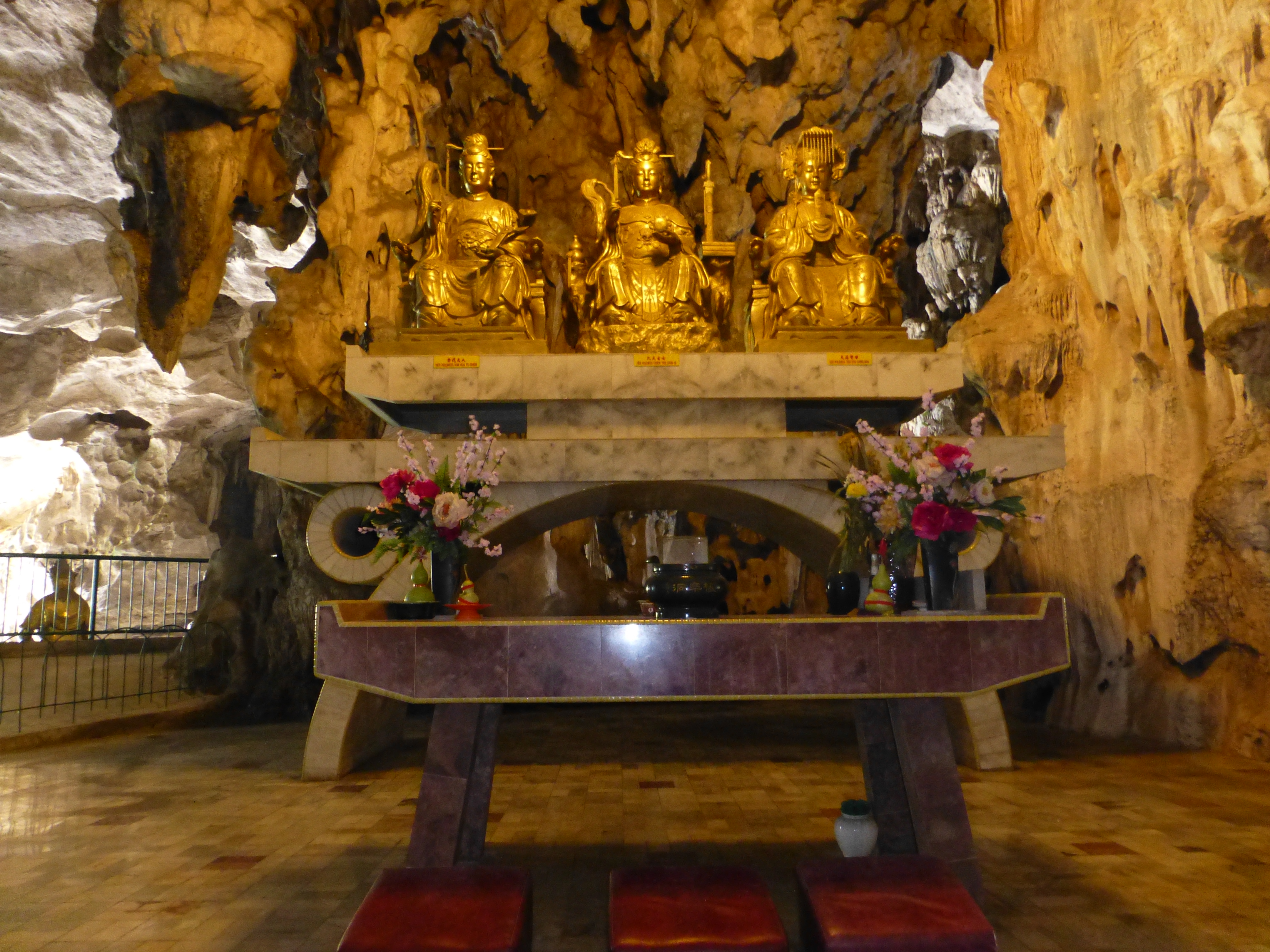 After spending just 1,5 days in Ipoh I wanted to go to Kuala Lumpur so I took the train. I always need to get to know a city so the first day for me is a bit less because I get lost and walk twice as much as I should have…but once I know my way, great!! And then to think I saw, accidently, my cousin near China Town (Jalan Petaling) We didn't know from eachother that we were in KL, so how small can a big town be!! Or for that matter…the world!!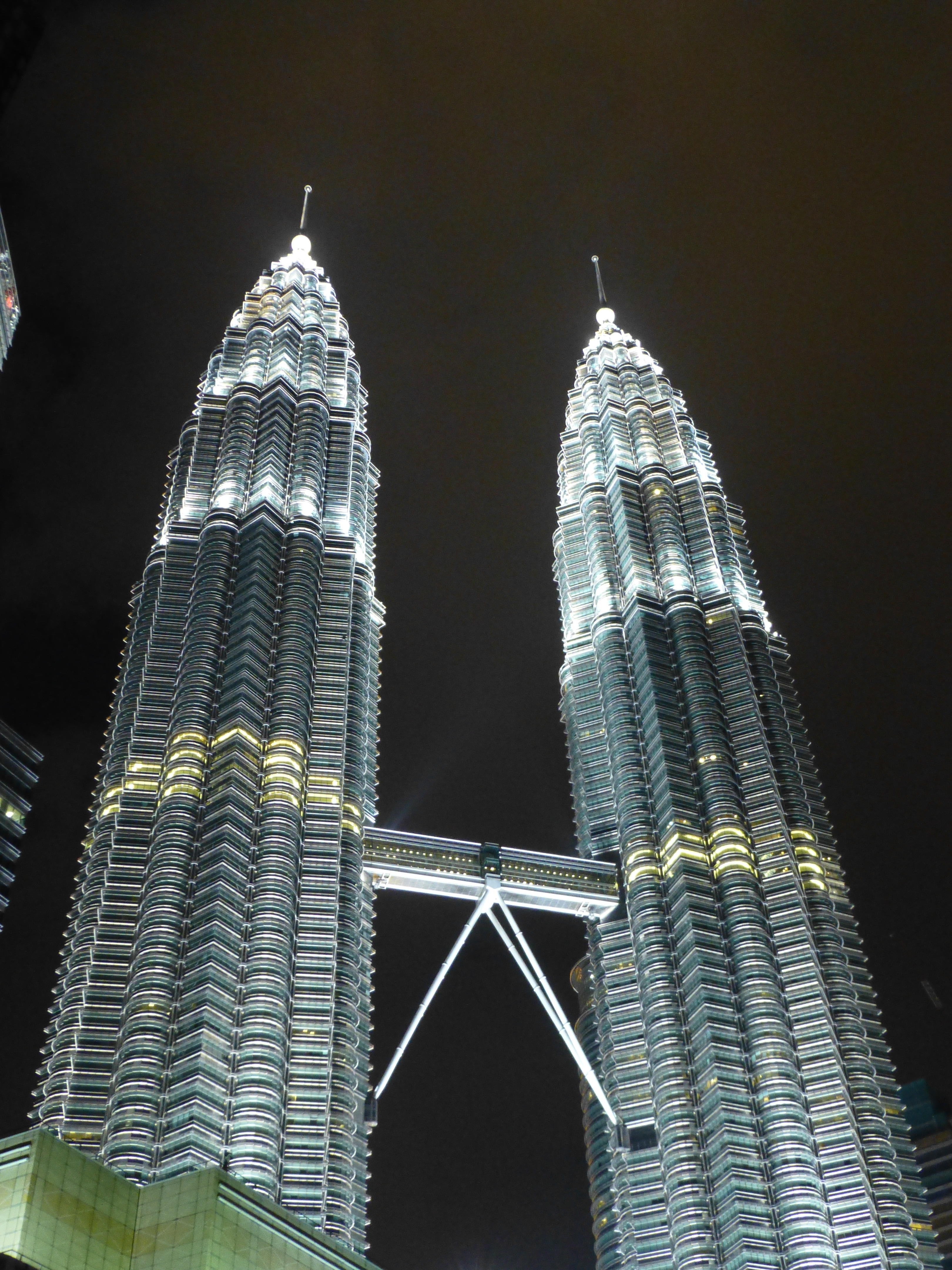 You have to see the Petronas Towers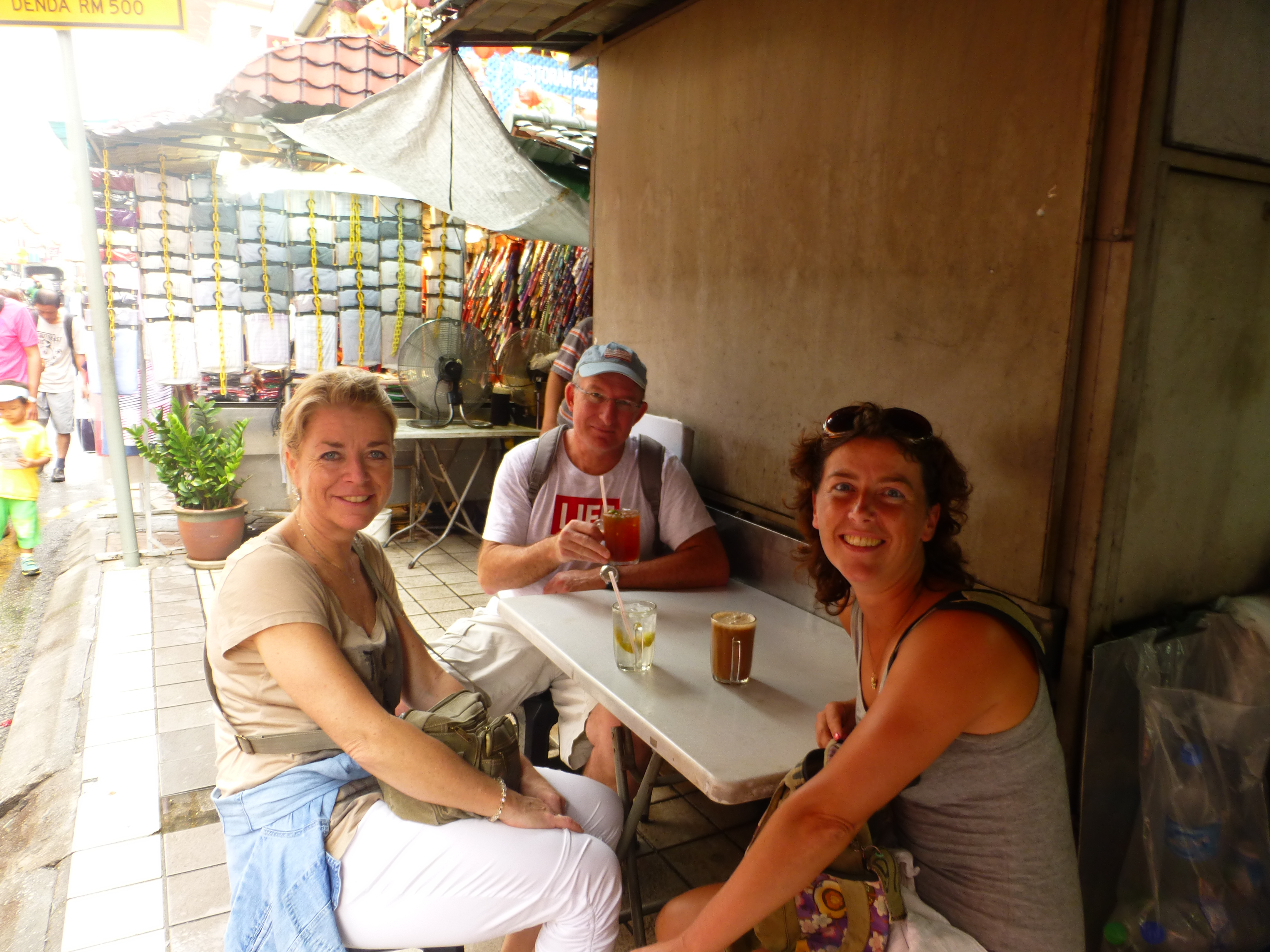 I was eating some streetfood and heard a man talking Dutch, obviously I turn to look and see my cousin!! The man I overheard I didn't knew!! What a coincidence!!
Different styles and cultures in KL – Malaysia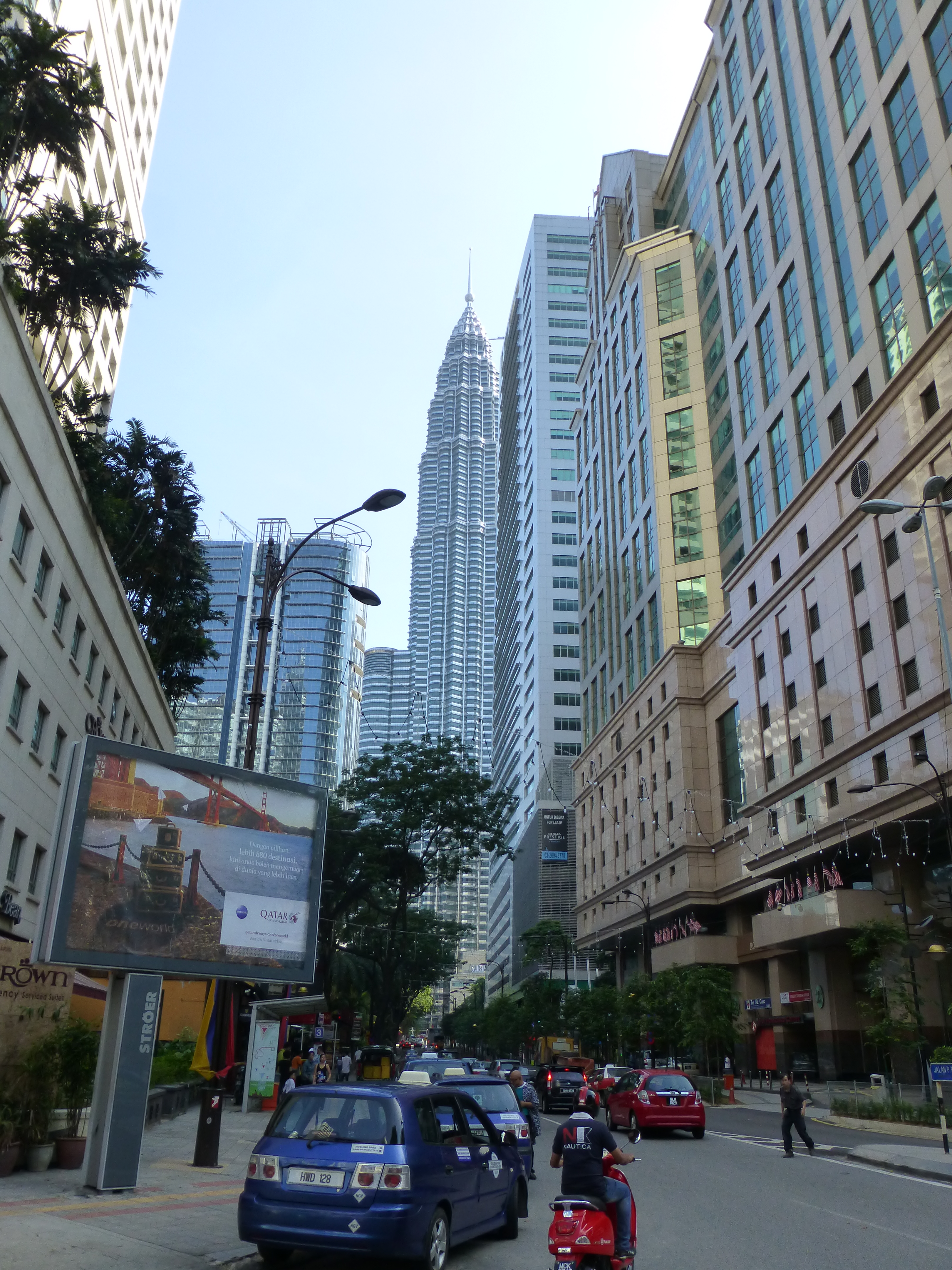 The next day I went to Taman Negara. I booked a trip for 3 days and 2 nights. I really think that when you're in Malaysia you have to go to this big national park. There are all kinds of trips you can book, also longer trips if you would go deeper into the forest. For me, for the first time a jungle trip, I took the 3 days as an adventure!! I had a great time with the boattrip there that took a couple of hours. I really got to rest and had the feeling of going deep into the jungle. You could go by car…over the road, but I thought this was a real good start of the 3 days in the jungle!
Seeing some small wildlife in the Taman Negara – Malaysia
First night we did a nightwalk with a ranger. That ranger spotted all kinds of small insects on our way. We walked on a wooden path so there was not much to be afraid of. He saw spiders, nightbutterflies, ants, a big bird in its nest, a snake/reptile and some other small insects. I really liked it. Next day we went by boat to the canopy walk. Really nice to walk 50 metres high in between the treetops. Gives you a great feeling of freedom. Didn't see any animals…only heard a lot of birds and sounds.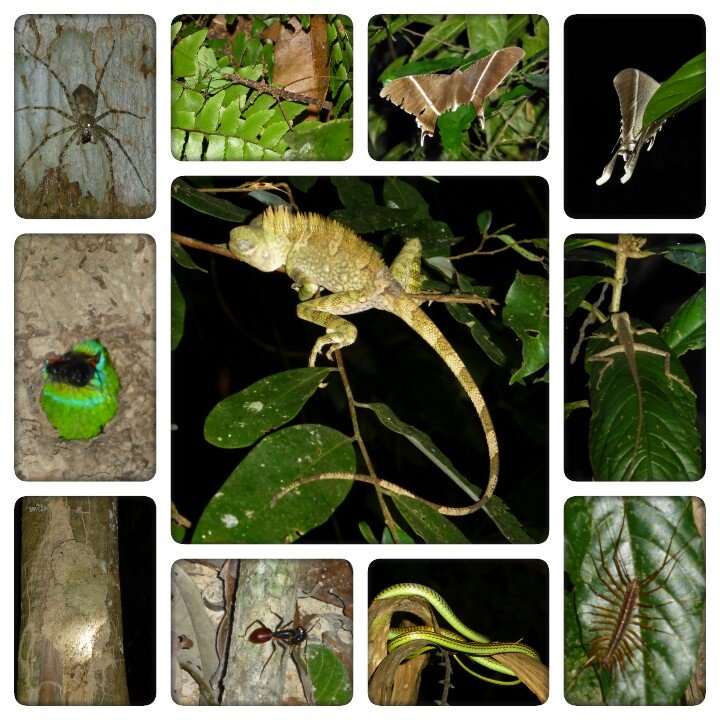 Animals we saw during the nightwalk
Last day we went by boat to the Orang Asli, the only people that may live and hunt in this National Park, their origin and therefor a common law. They showed us how they hunted in the old days and still do. They live near the riverbanks and have a winter and summer camp. If someone would die they will leave for a new place and the death member will stay. They will arrange a place high in the treetops for the dead member and will come back later to bury him. I thought that was a real strange rule, just the other way around with us…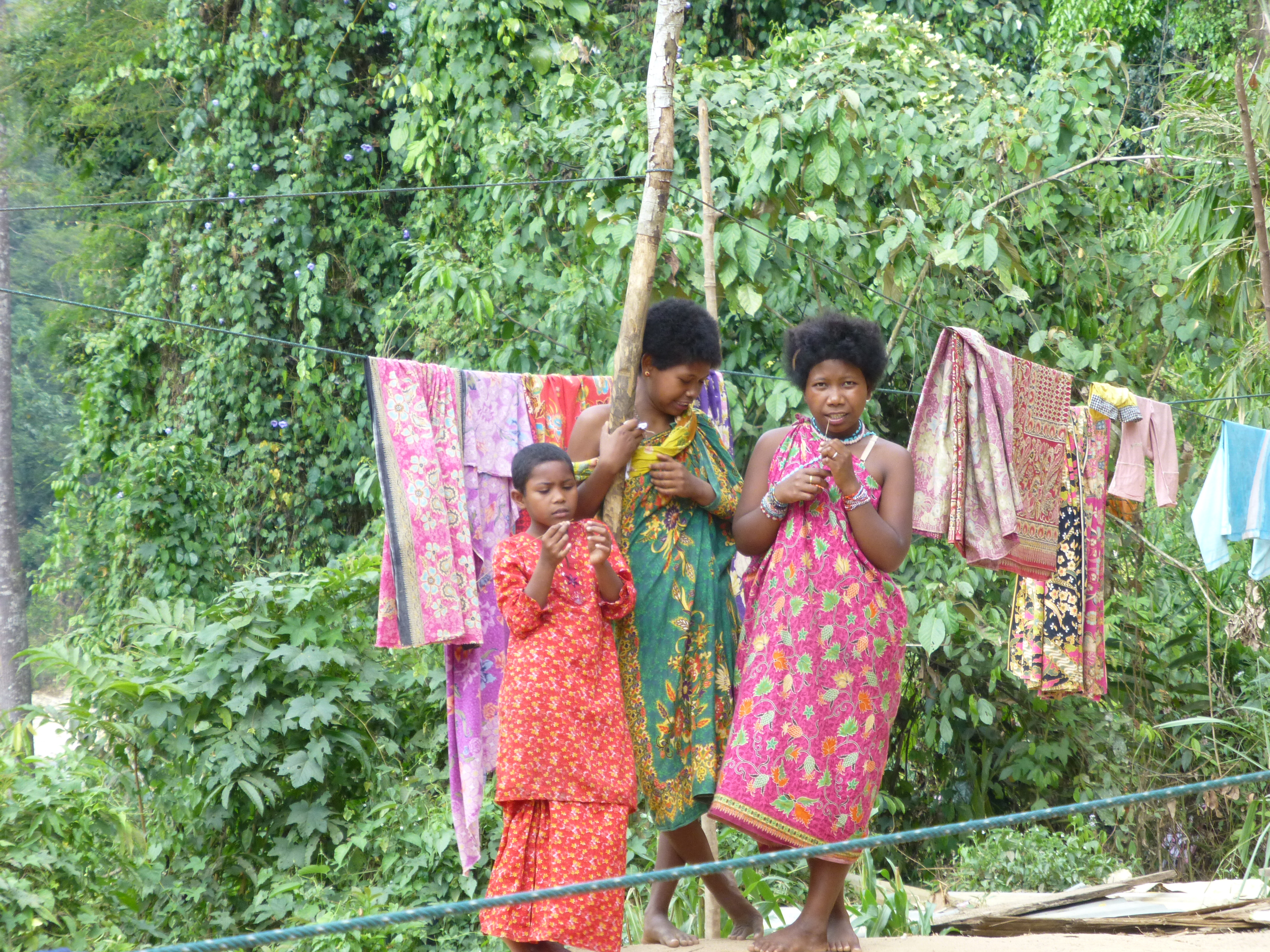 Women of the Orang Asli
Giving back – Volunteering at the Juara Turtle Project
After this trip I went to The Philippines and when I came back I went to Tioman Island for a week to do some volunteering work at the Juara Turtle Project. That was a challenge and after a couple of days I had my way and liked it!! Learned a lot about the turtle and we had turtletalks to the tourist that came around. I cleaned much of the beach and the area around the project. And when I was there we just started to build the new tank for blind turtle Jo!
Still do think about going back and do some extra work!!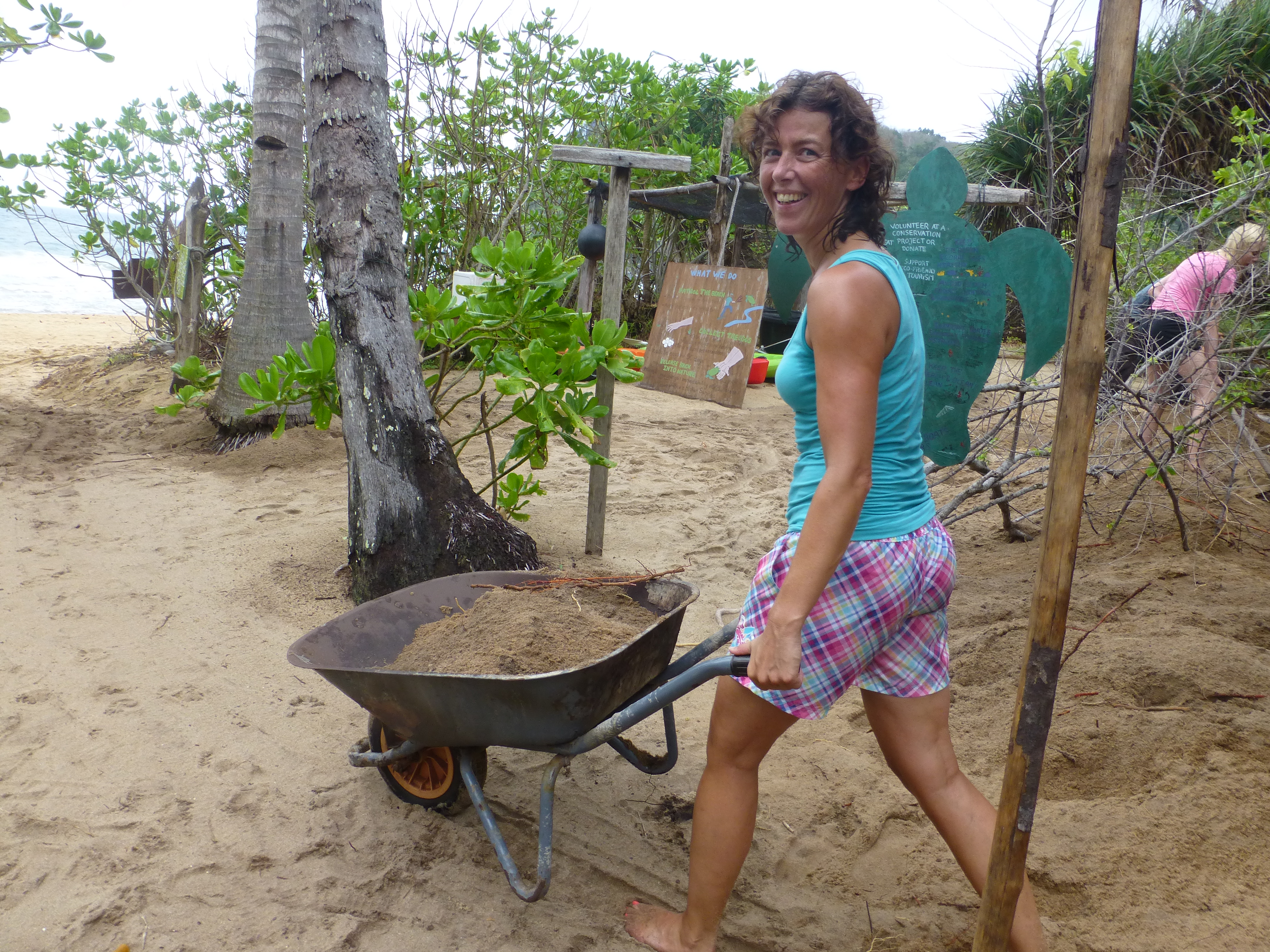 Working at the project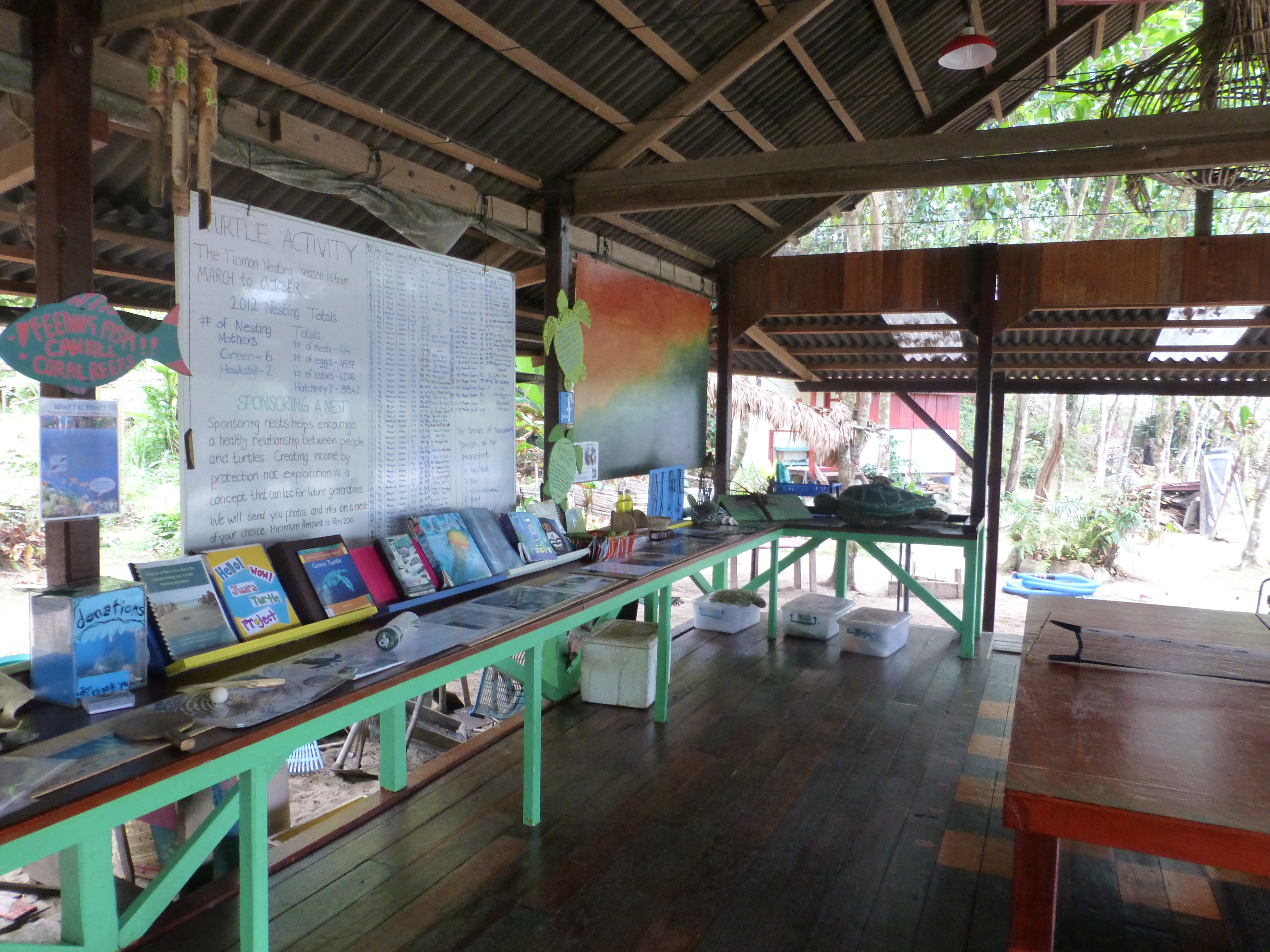 Area with information for visitors
After this week I went to Malacca. What a nice city. I spend 2 days there, just exploring the city. It has a lot of Dutch influences because of the VOC times. Not all positive ofcourse but I felt a bit at home. I had a talk with a man who lived there and I had the feeling that he liked talking to a Dutch citizin about his city but also about his travels. He was at Myanmar…where I was too just 1 month earlier 🙂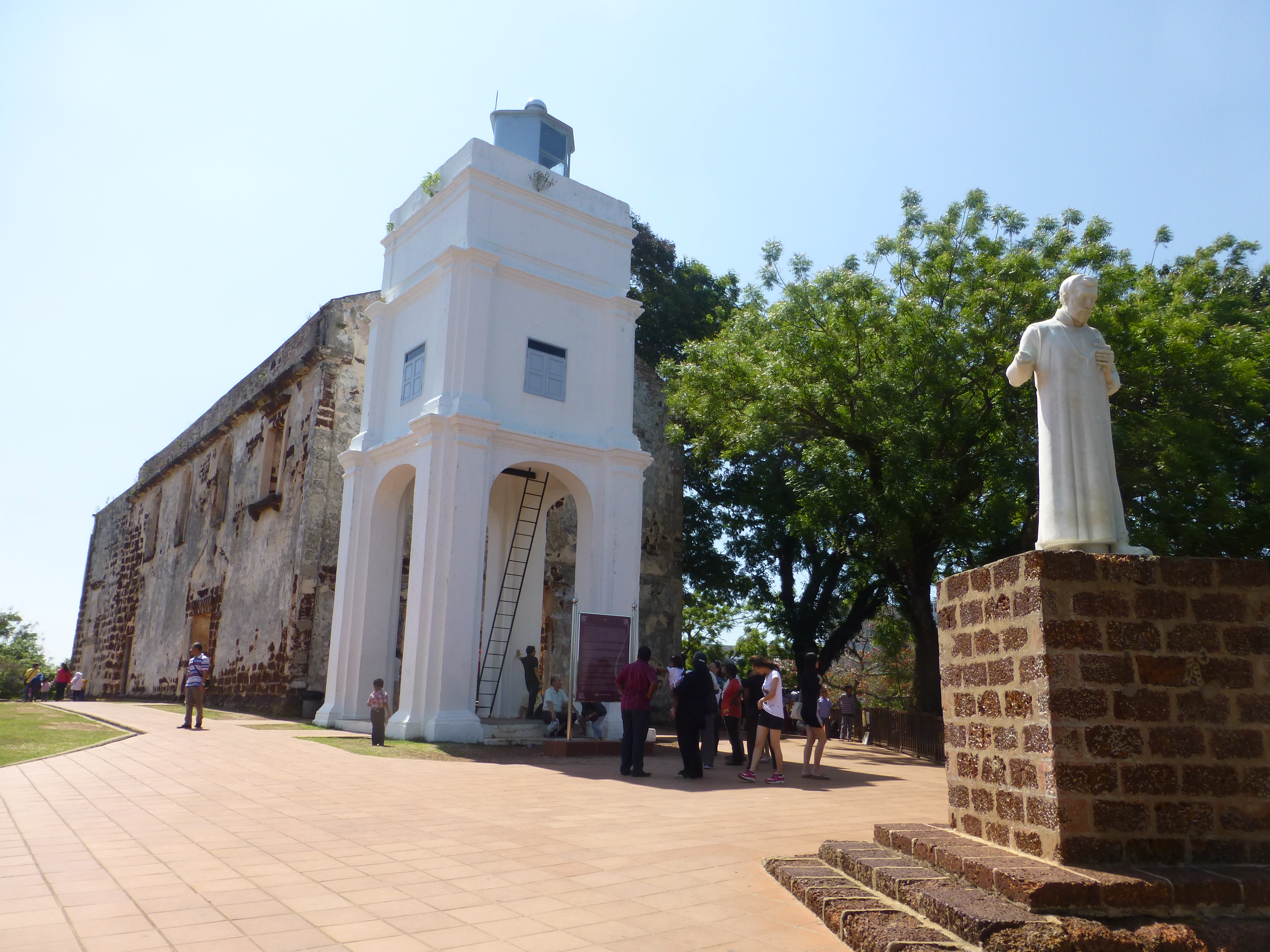 Roman Catholic church, later Dutch Reformed,  I saw a lot of Dutch graves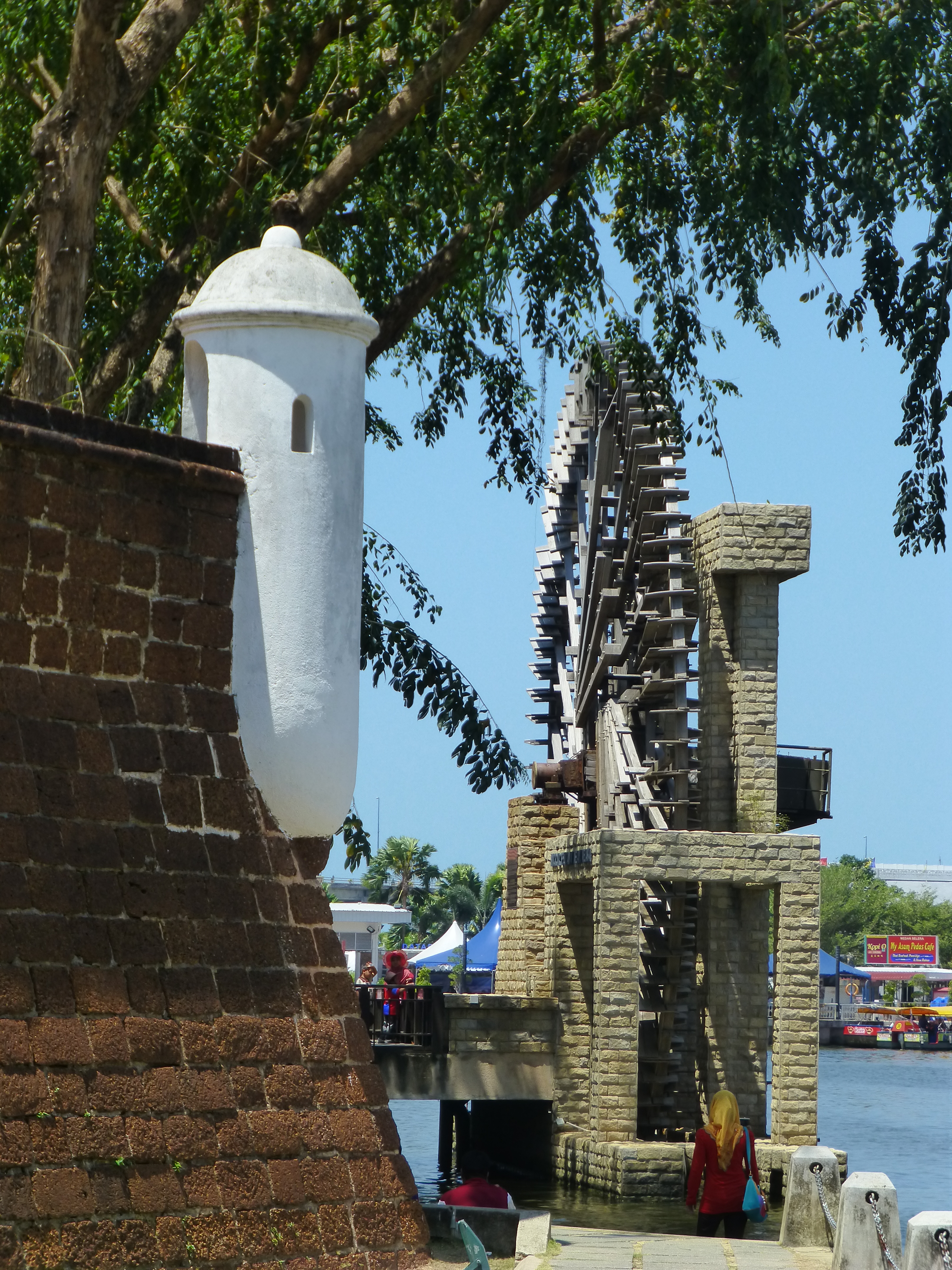 Part of Bastion Middelburg
Also some nice temples near Jonker Street
After Malacca I went with the boat to Dumai, Indonesia and traveled for almost 2 weeks there. Had a great time there and visited the Orang Oetan in Bukit Lawang as a mayor highlight!!
From the top of Sumatra I flew to Langkawi, island of Malaysia. There I had some very relaxing last days of my 3 months travel. I toke a snorkel trip to Pulau Payar Marine Park. At first I thought it was a touristic thing and wouldn't be worth it. But I saw so many colourful fish that I enjoyed my morning to the fullest. After lunch the sharks came…unbelievable!! They were small, from 50 cm but I also saw some as big as close to 2 meters!! At a certain point everybody was swimming with sharks, including me!! It was the greatest last day in the ocean!!
Snorkling with the Blacktip Reefshark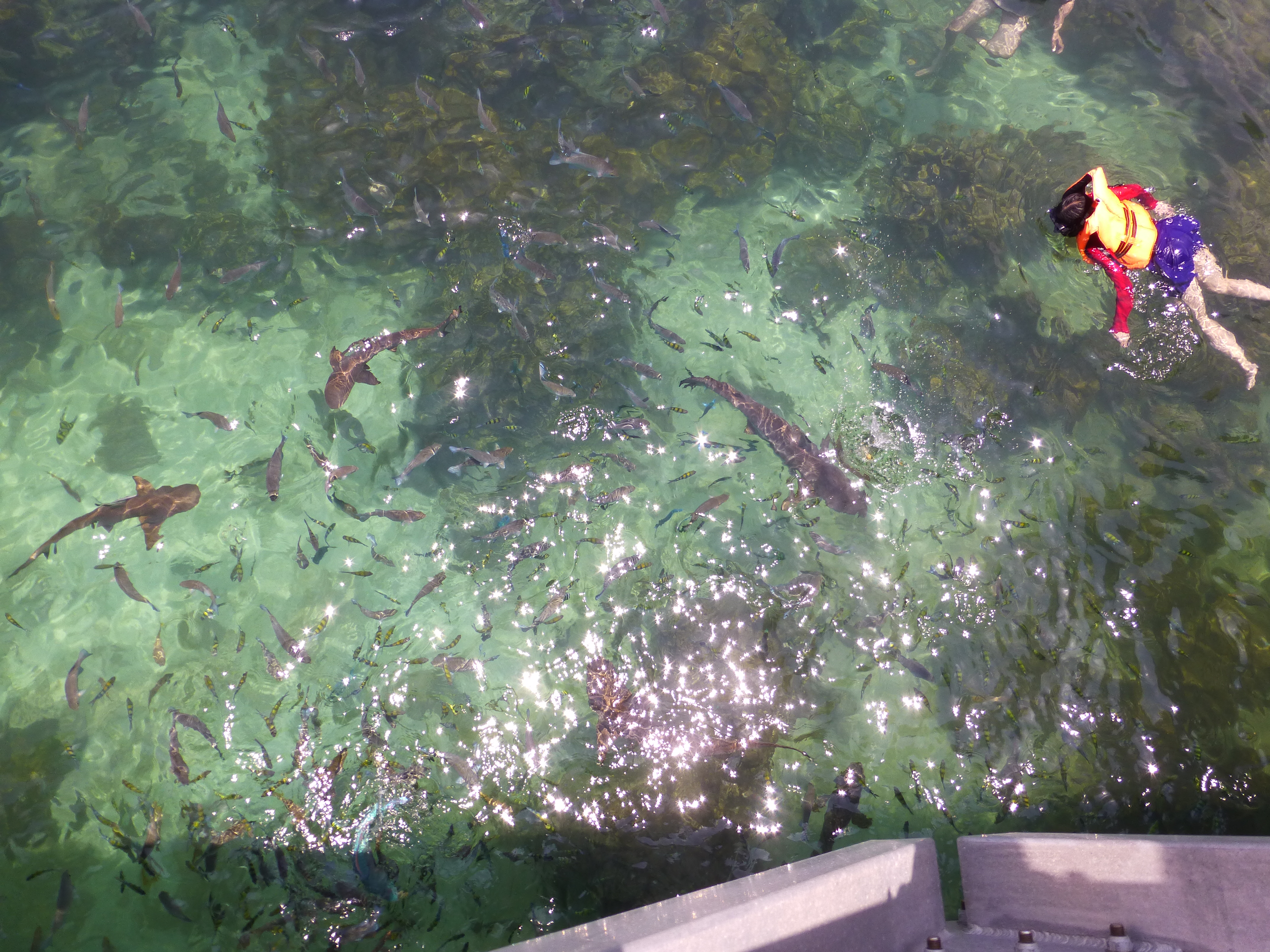 See those sharks swimming?
I had a great day!!
Travelfacts:
Visited places: Penang, Ipoh, Kuala Lumpur, Taman Negara and Malacca.
Visited islands: Tioman Island (by boat) and Langkawi (by plane from Sumatra)
Totall time Spend in Malaysia 22 days
I spend an average of 35 euro a day with trips included. Meals are just a couple of euro and an average night will cost you 10 to 20 euro. So you'll have some money to spend on trips and/or train/bustickets.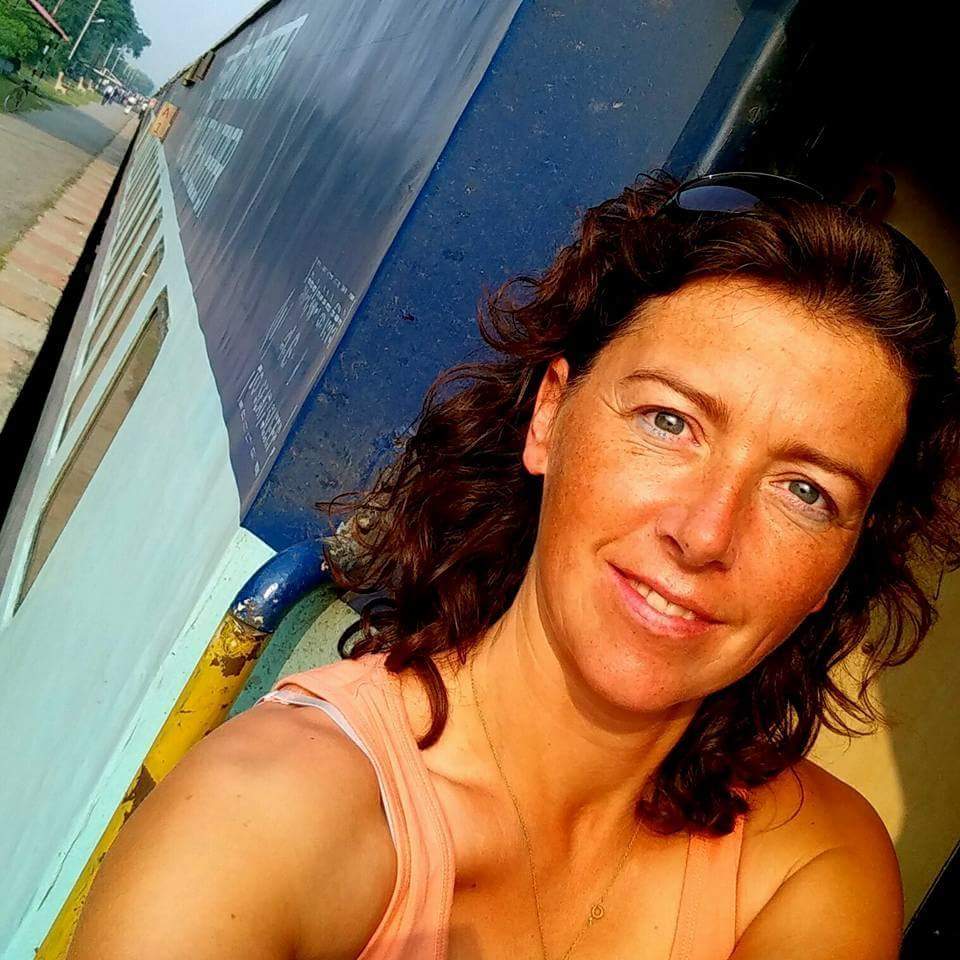 Jacomijn is een politieagent uit Nederland die jou graag laat zien hoe je veilig, actief en gezond de wereld kan over reizen. Safe and Healthy travel is a MUST