Responsible Tourism. Get off the elephant!
|
What exactly is Responsible Tourism? Everybody has some ideas about it. I just had some moments while traveling from which I thought..I am not going to do this anymore. I don't want to be a part of this!
Responsible Tourism
The first time I visited Jaipur I did got on that elephant… I didn't thought about that at the time, I was still the tourist that's just fascinated by what it sees. Enjoying everything that is been offered to that tourist. I have to confess that I got on the Elephant in Thailand too.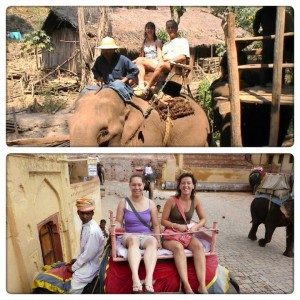 I wish I hadn't… (2005-2008)
Get off the Elephant!
When we went to Amber Fort the ride up there was arranged by a travel agency. That ride was with the elephant. Without thinking anything about it I got on the back of the elephant together with a friend and we got up the hill to the magnificent Amber Fort.
There are ofcourse a lot of elephants in India. Those elephants are also used in ceremonies in Hindu religion and are colourful painted. They are holy at that point and used in rituals for the Hindu religion. I do think there is a thin line in what is good and bad in this situation. You can not change such an old religion and history but we can change what we do as a tourist.
We Can Act Responsible!
This year I visited Jaipur again but I didn't went up on the back of an elephant and that gave me this great image!!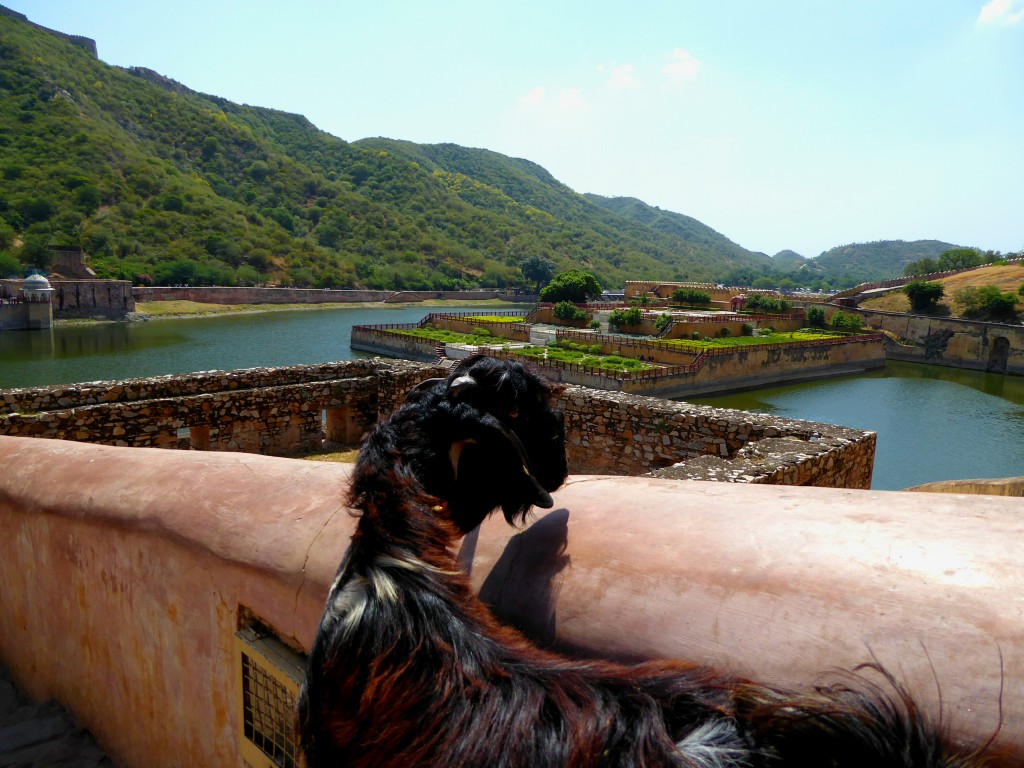 Amber Fort – Jaipur
I saw the elephants again. They're still walking that same path up to Amber Fort and I really think it is not Responsible Tourism. In this time of age there's a lot of attention for this wrong kind of tourism. But seeing all the people sitting on the elephants going up, I think it's still not clear to a lot of tourists what Responsible Tourism is all about.
Because of the attention in the Social Media and on the Television etc I'm aware of my choices and think about why I don't want to do this anymore. In Holland we had a campagn last summer and I took a plegde to never sit on an elephant again!
I'm Keeping My Plegde!
After reading this I hope you start thinking about this and that it will change your ideas about this too. Don't get on that elephant anymore…
And start thinking about other animals in Tourism…What about those?
Keep alert and ask yourself… Is It Responsible?
Go see them in the Wild!! And enjoy nature so much more!!