A Morning Walk on the Ghats, Varanasi – India
|
Early morning, 5 am,  we went  to the Ghats to see the people of India waking up along the Holy River. It was a magical sight. I saw people in the river washing themselfs and people on the river side doing their rituals. I felt it was an honour to be a witness of those rituals! Make sure that when you visit Varanasi a walk on the Ghats is included!!

When you go visit Varanasi, also called Benares, you definitley need to visit the Ganges in the early morning hours. You can take a boatride along the shores but also a walk on the ghats. Or you can combine them too ofcourse as we did today 🙂  Both are impressive and a must to complete a visit to Varanasi!!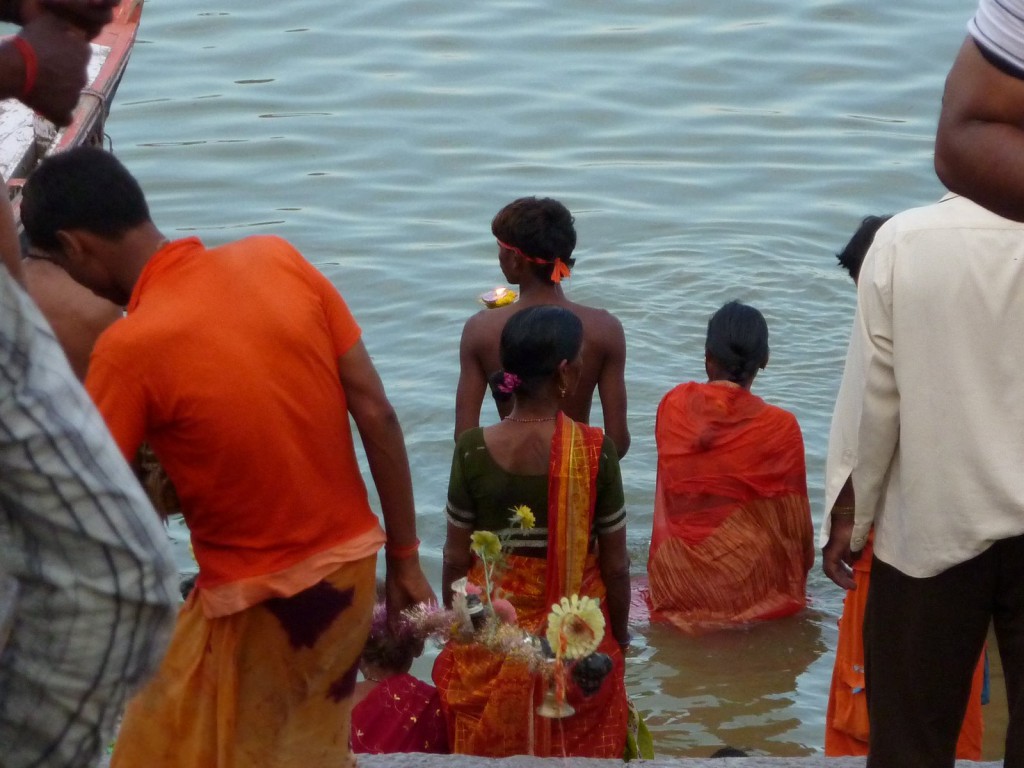 A Morning Walk on the Ghats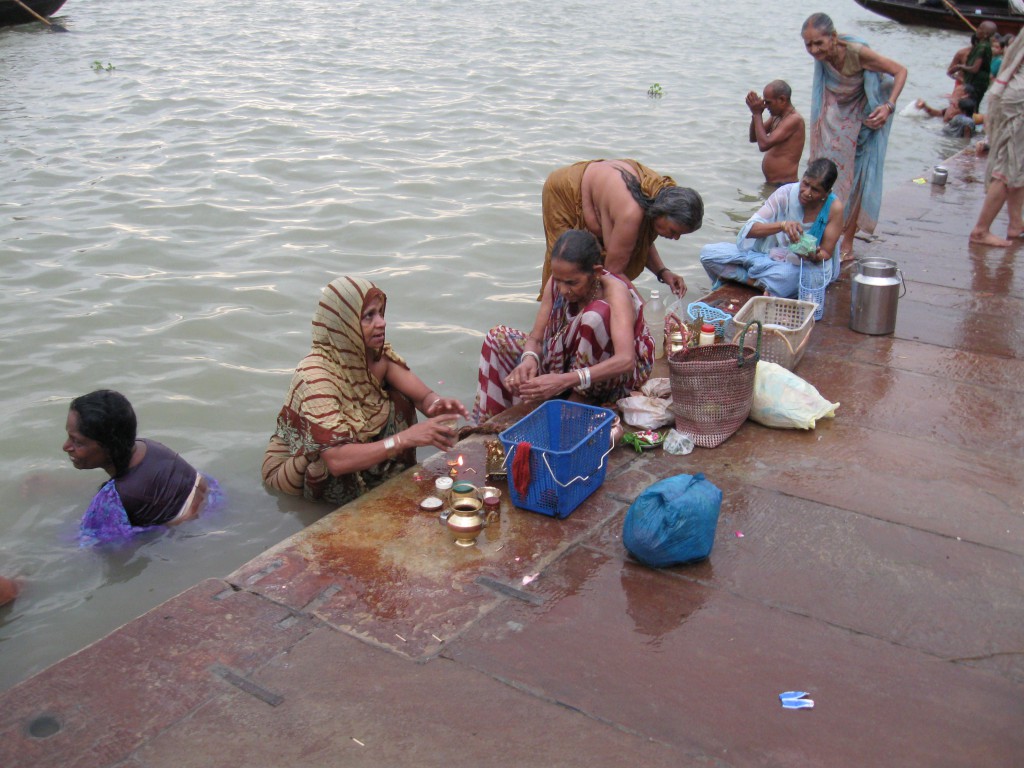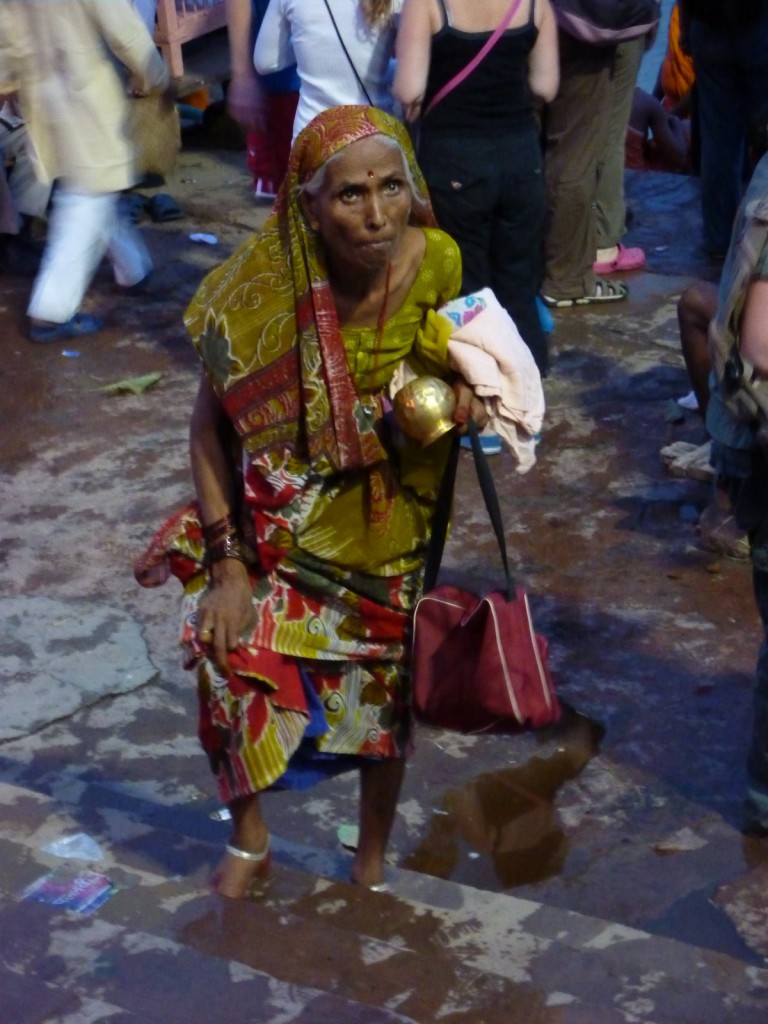 Unfortunately it began to rain. Well we just went on, the temperature was good and we wanted to see the world waking up along this holy river. We went on a boat to see the activities taking place from a distance.
A Morning Walk on the Ghats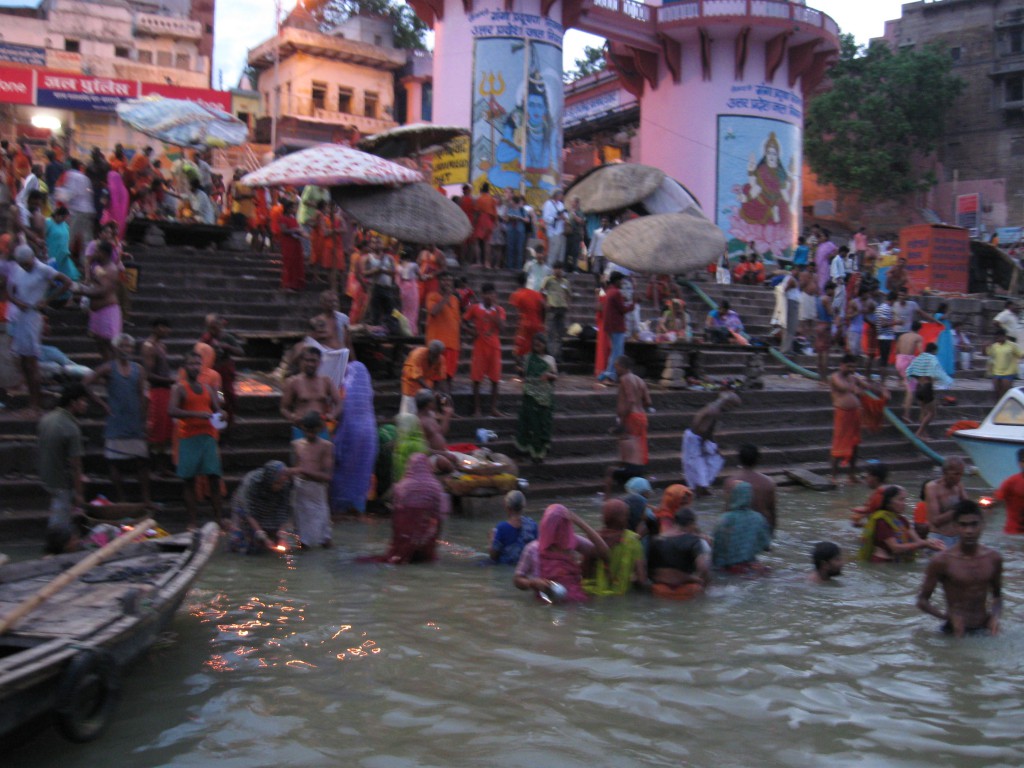 It is also a very touristic place but still there are more Indians that are here as a pilgrim and want to go in to the Ganges. So you will see a lot of tourists, you see that in my pictures also. But still the authentic feeling will never fade here I think. Just because it is one of the most important places for a Hindu to go and so hundreds of local Indian tourists are here too.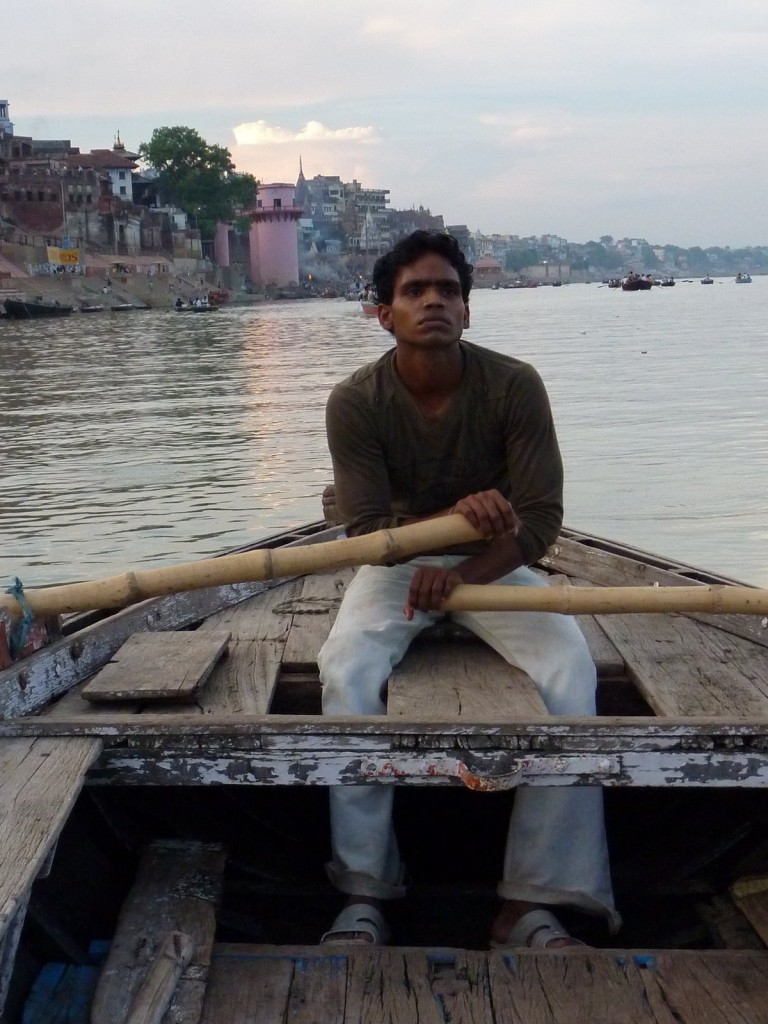 At some point we came at the burning ghat. Here they traditionally burn the dead. We saw it the night before already. There are 5 or 6 burning places at once on this big burning ghat. You also have single burnings on other ghats but this was the  main one, as I was told by our guide.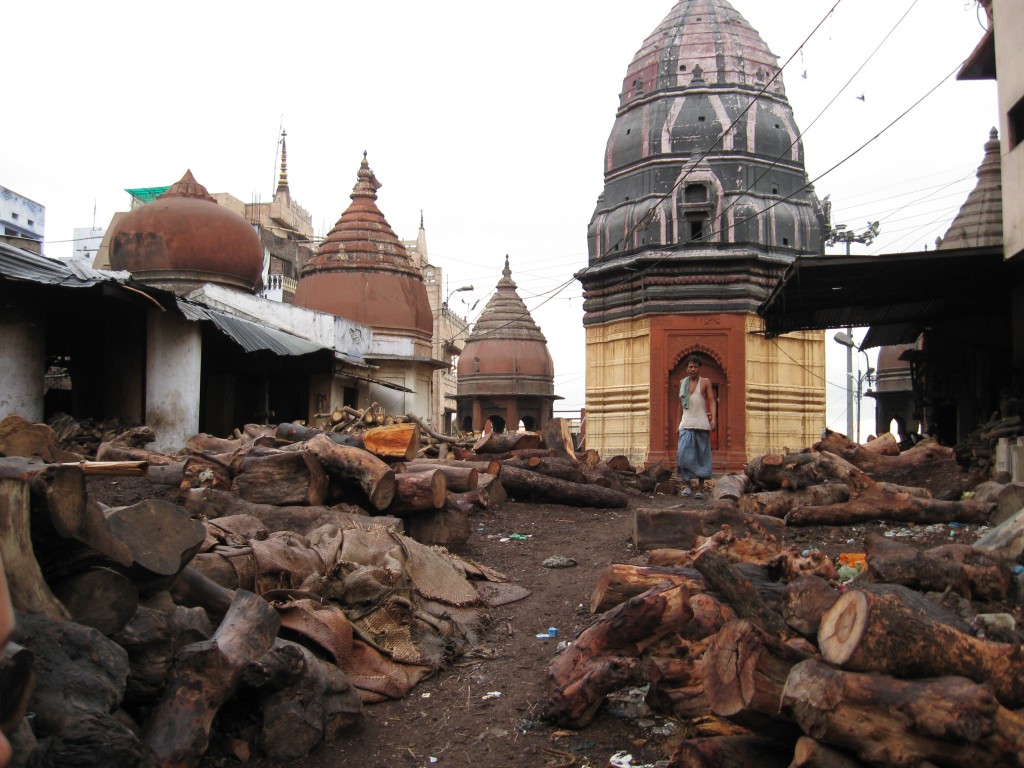 The Famous Burning Ghats of Varanasi
We were standing along those burnings, it is really strange for a western person to stand so close to it. The day before we saw this already at the single burning. At that moment we recognize a foot and a leg sticking out of the fire. A man came and folded it back in so it would properly burn. You can not even imagine that going on in Holland. I was full of wander looking at the ritual taking place in front of me. For everyone  here just the way it suppose to be, being happy that it is happening on the ghats in Varanasi. Children playing around it, not knowing anything else.
The best thing I saw was a young boy, he was wet from the Ganges at he came at the burning ghat. He took of his shorts at started to dry them by holding them to the fire.  The fire of the burning of a deceased person. I was laughing when I saw it, also in disbelieve of what I was seeing. But this also gives you an idea of death and being alive as just being part of daily life.
A Morning Walk on the Ghats

But you would think, the smell… It probably will smell real bad. It didn't. I think that is because of the incense and the sandelwood being burned along with it. We were standing in between those burnings but it was oke. I did have the feeling of inhaling things I maybe didn't want to inhale, but it wasn't a bad odor. We did have rain before so that cleared the air 🙂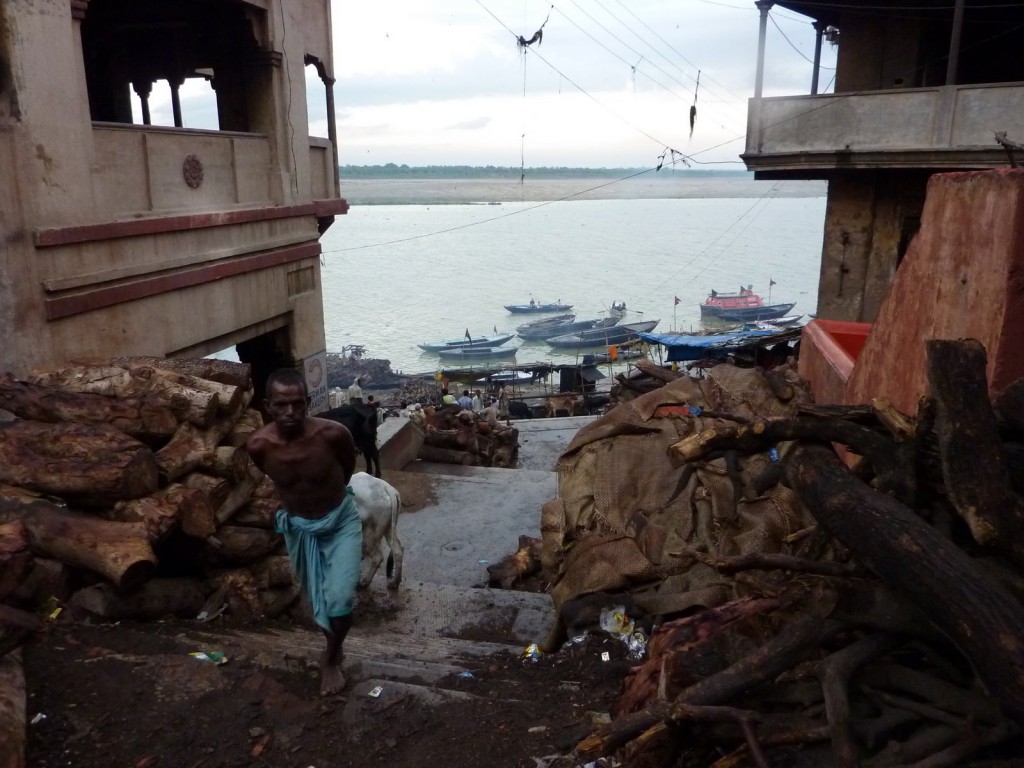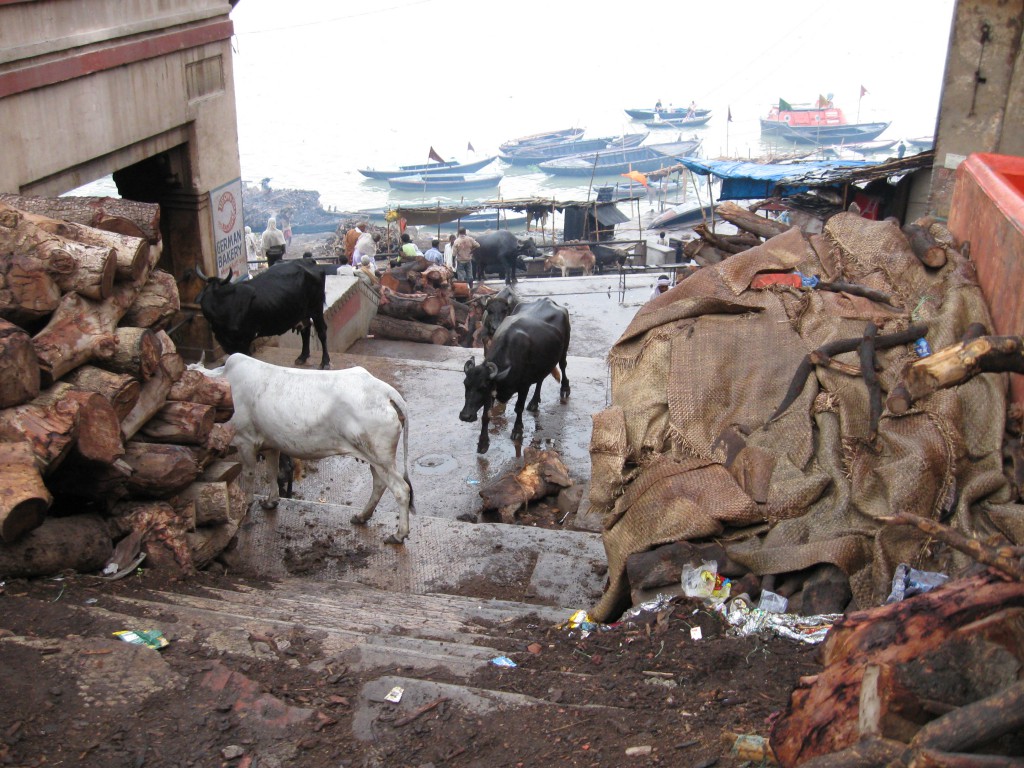 All the sandal woods and other wood is lying here to be sold to families that come here to burn their beloved at the best place on earth. At the burning ghat in Varanasi, on the shores of the Holy River Ganges.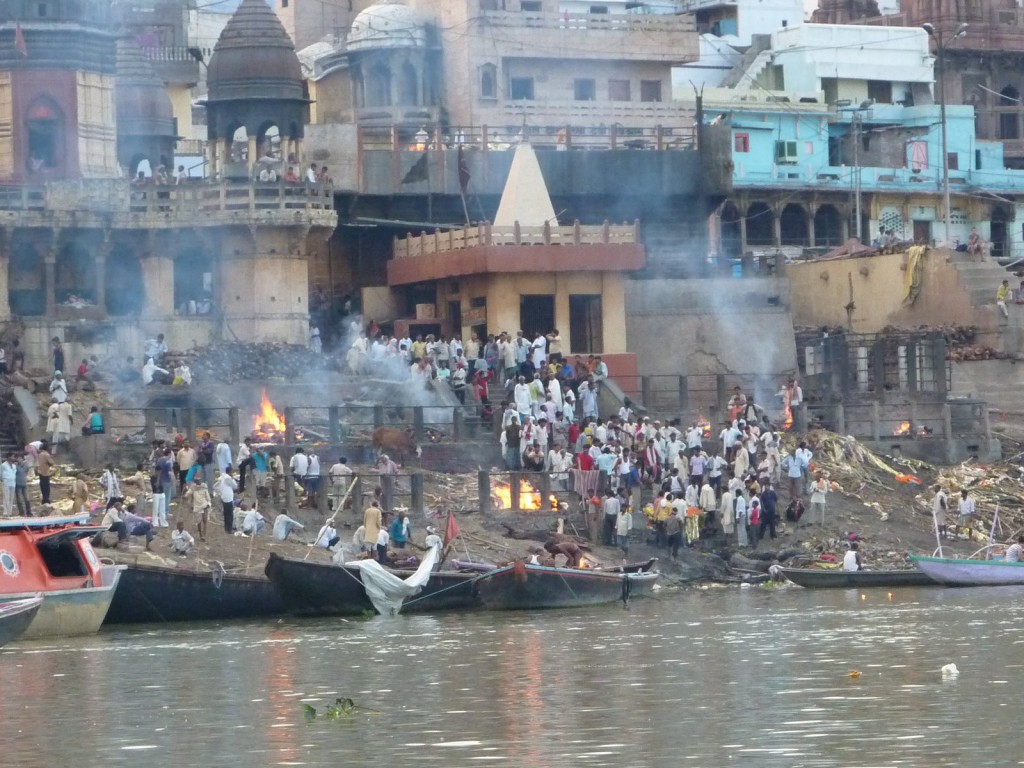 It was really impressive to see and experience. I really want to go here again. Spent more time just sitting and watching live go by on the ghats of Varanasi. I hope next year I will be there for a day or two 🙂
This was an old post of the time that I was not really blogging… I do like the pictures and will let this post show on my blog!! Would you like to see some new blogs about my more recent visits to India?
One Colourful Street in Chennai – Tamil Nadu
Going too Local at a Cookingclass in Varanasi
Sacrificing Sheep at Eid Ul Adha – Kashmir
Rituals, Roasted Rice and Holy Elephants – Kerala
Cookingclass at Spice Paradise – Jodhpur, India
Or can I inspire you to do some yoga?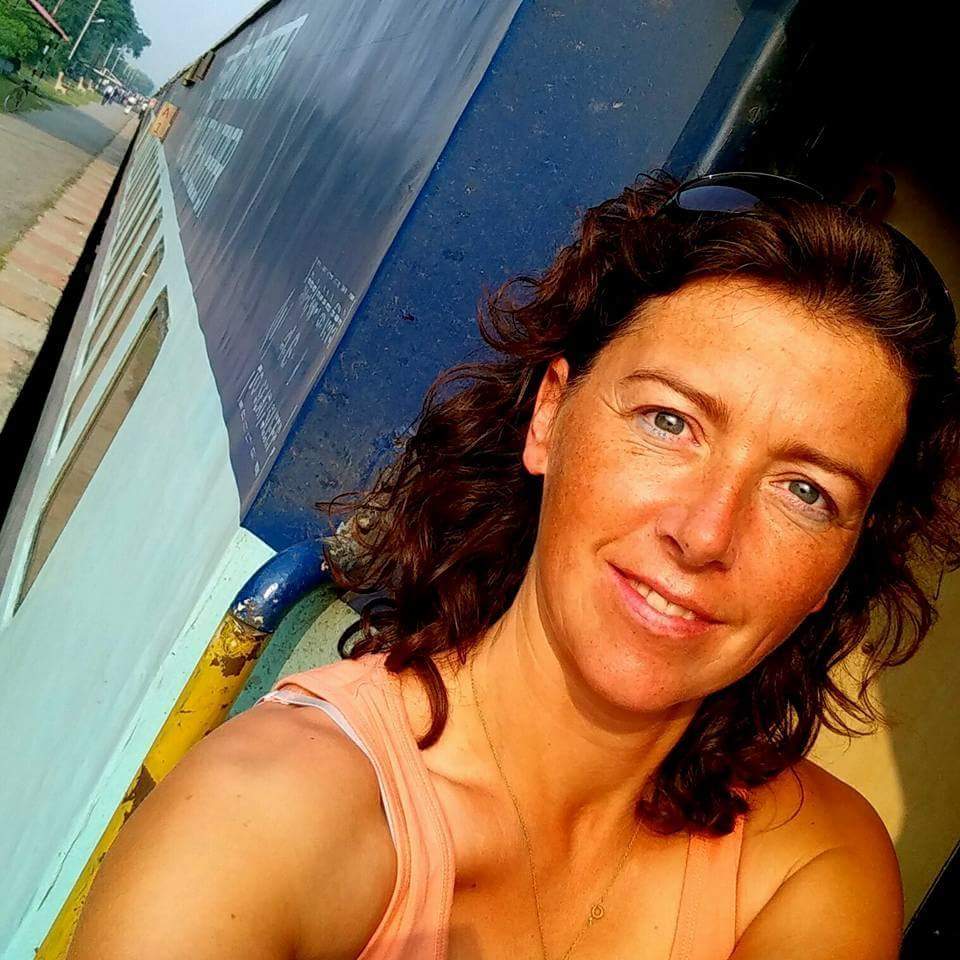 Jacomijn is een politieagent uit Nederland die jou graag laat zien hoe je veilig, actief en gezond de wereld kan over reizen. Safe and Healthy travel is a MUST