5 Tips: How to Increase your Safety – Dark Hours
|
I was the lucky girl that got invited to a tradtional Indian wedding!! The wedding was in Dwarka and I stayed in Dwarka sector 13 for a week. To get to the city I got a metro pass from my friend Smriti (Travel Chronicles) and used it to the fullest 🙂 I will talk about the use of the metro in another blog.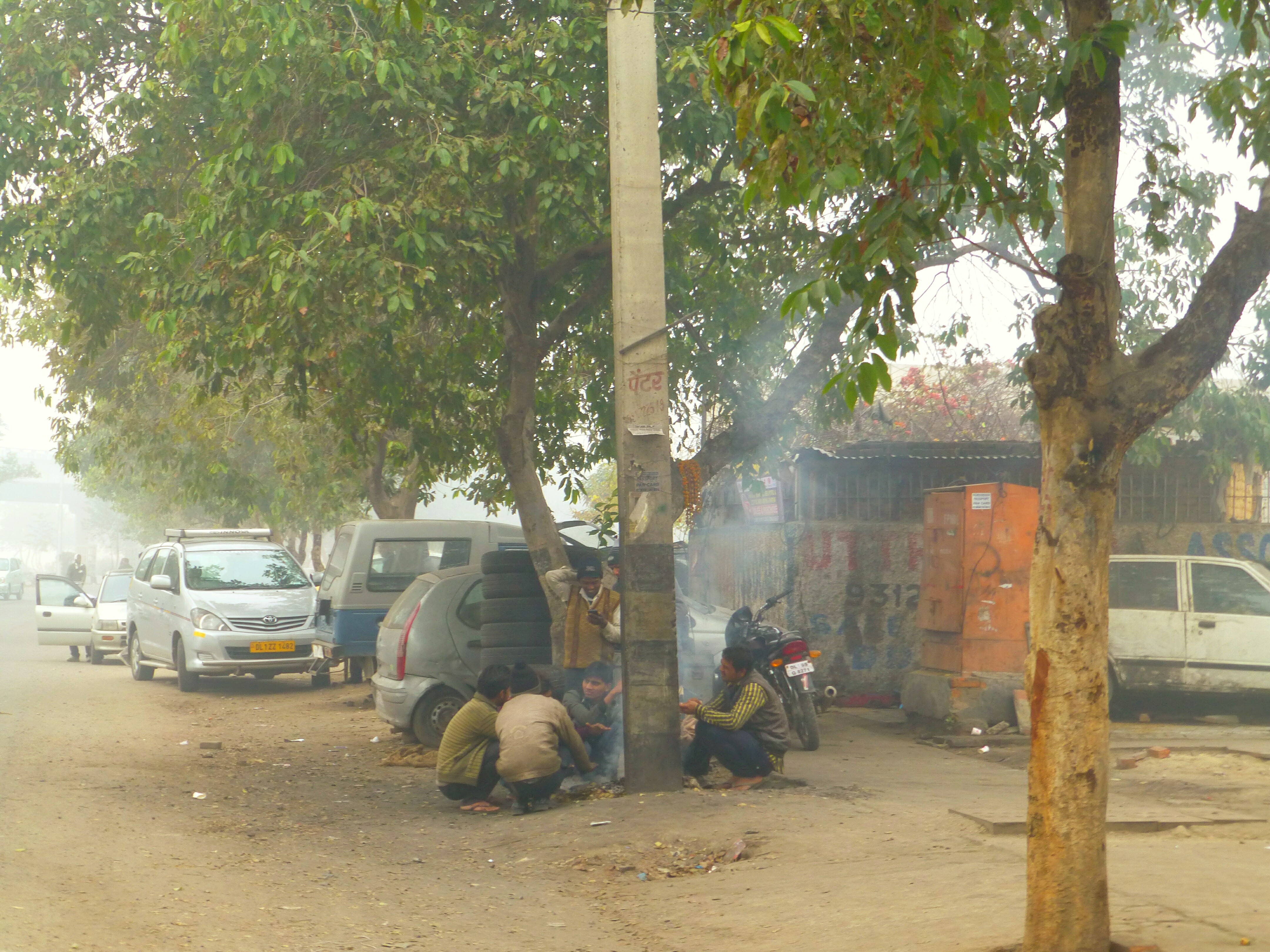 Streetview early morning Dwarka Sector 10, Delhi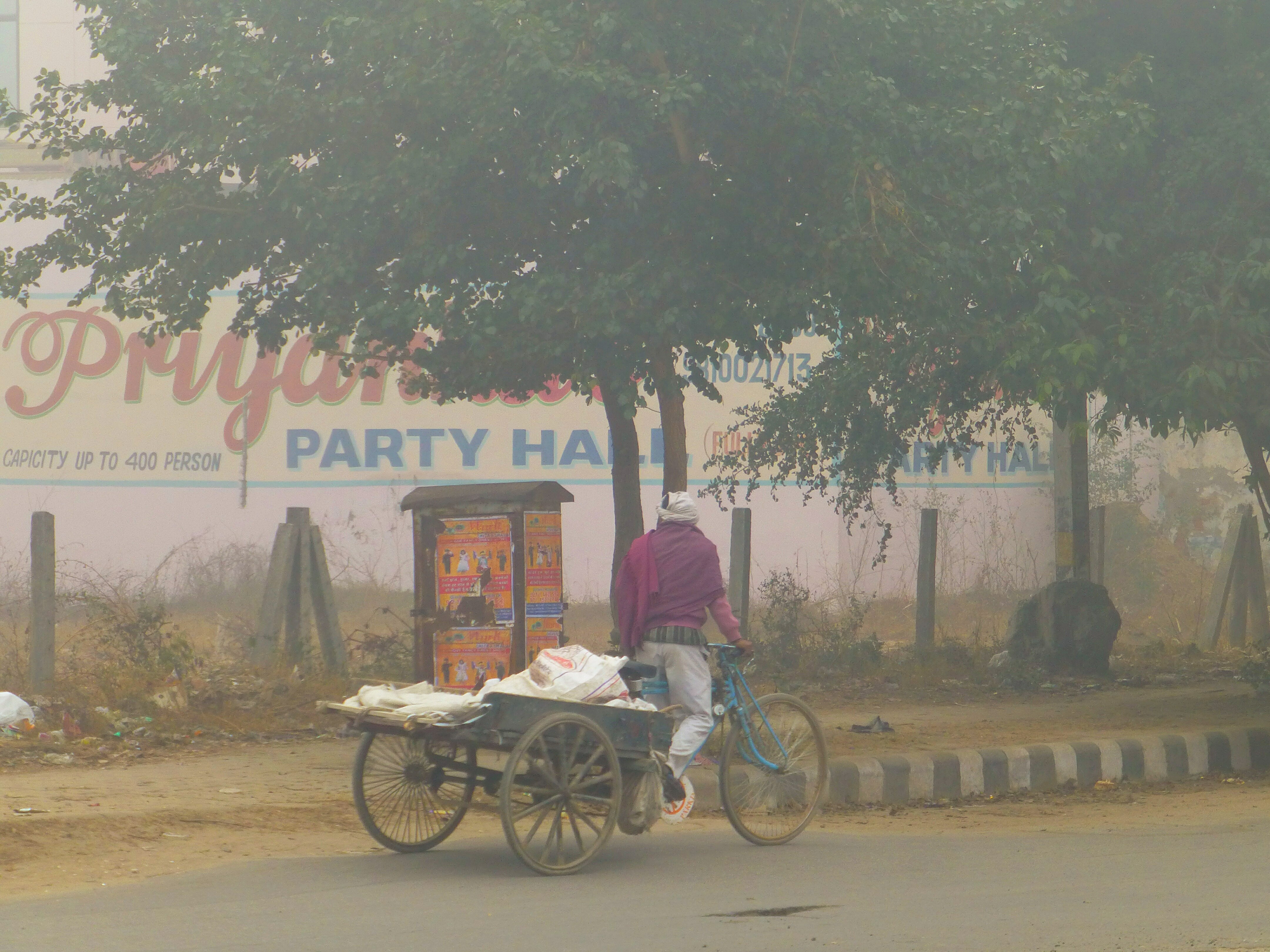 Safety in India
Let's talk about safety in India, Delhi..everybody knows about the stories on rape and violence against women. We, as tourists, are at most of our time not in those area's like suburbs where most of the crimes happen. But still it can happen anywhere, there are enough stories to be told, unfortunately. So of course I was very cautious to use the metro and walk the streets by night, or at least when dark.
First Rule: Be Cautious!
This is the first rule to live by, Be Cautious!
Because well, when it's dark the world looks different then during daytime. Other people, like drugusers or alcoholics, may appear on the streets so you need to be careful. But unlike most countries, in India it will also be men that can't controll themselfes. It's of course hard to recognize them on purely outer appearance but you see them looking in a different manner. Or you maybe see them following you with there eyes or physical following you.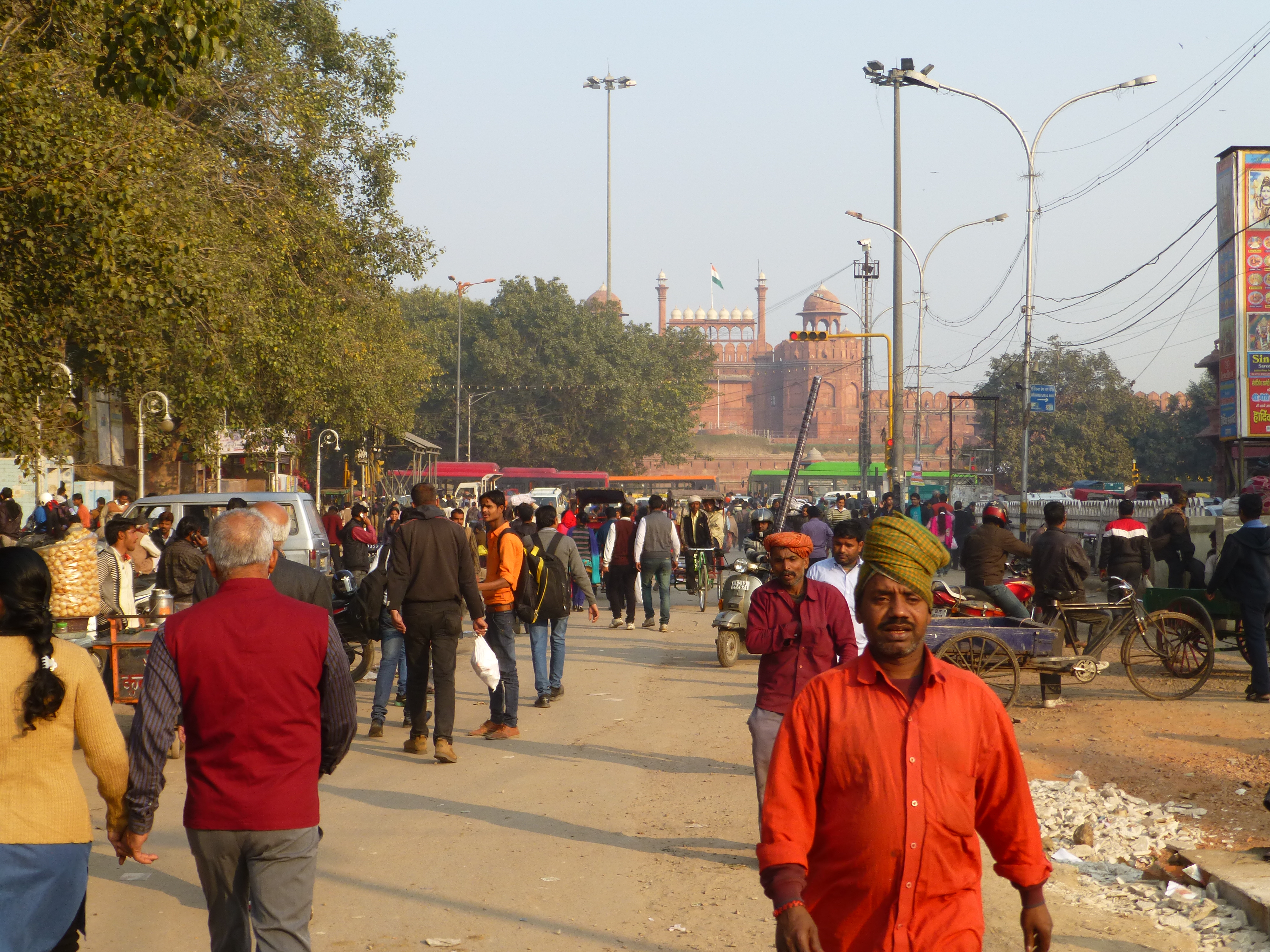 Chandni Chowk, view on the famous Red Fort
Apply this rule in every country;
Be Cautious Walking the Streets by Darkness
I have this experience from my work as a police officer too of course. Nightshifts are different and you meet other people, more criminal or with a bad lifestyle. But there is a difference between nighttime, as in after midnight, or just when it's dark and still time to go for diner. I won't walk the streets after around 10 or 11 pm. The atmosphere changes around then. That's the time 'normal' citizins won't walk the streets anymore but 'other' people will.
Tourist Area
If you do walk the streets at that time make sure it's a busy touristic area where a lot of security or police officers are on the streets too. Or people from tourism, hotels, shops or other touristic activities that will help tourists. If something happens there and you scream people will help you 🙂 Like the city of Jodhpur I visited. There were so many people on the streets untill late at evening, I just walked there as easy and feeling as safe as during the day.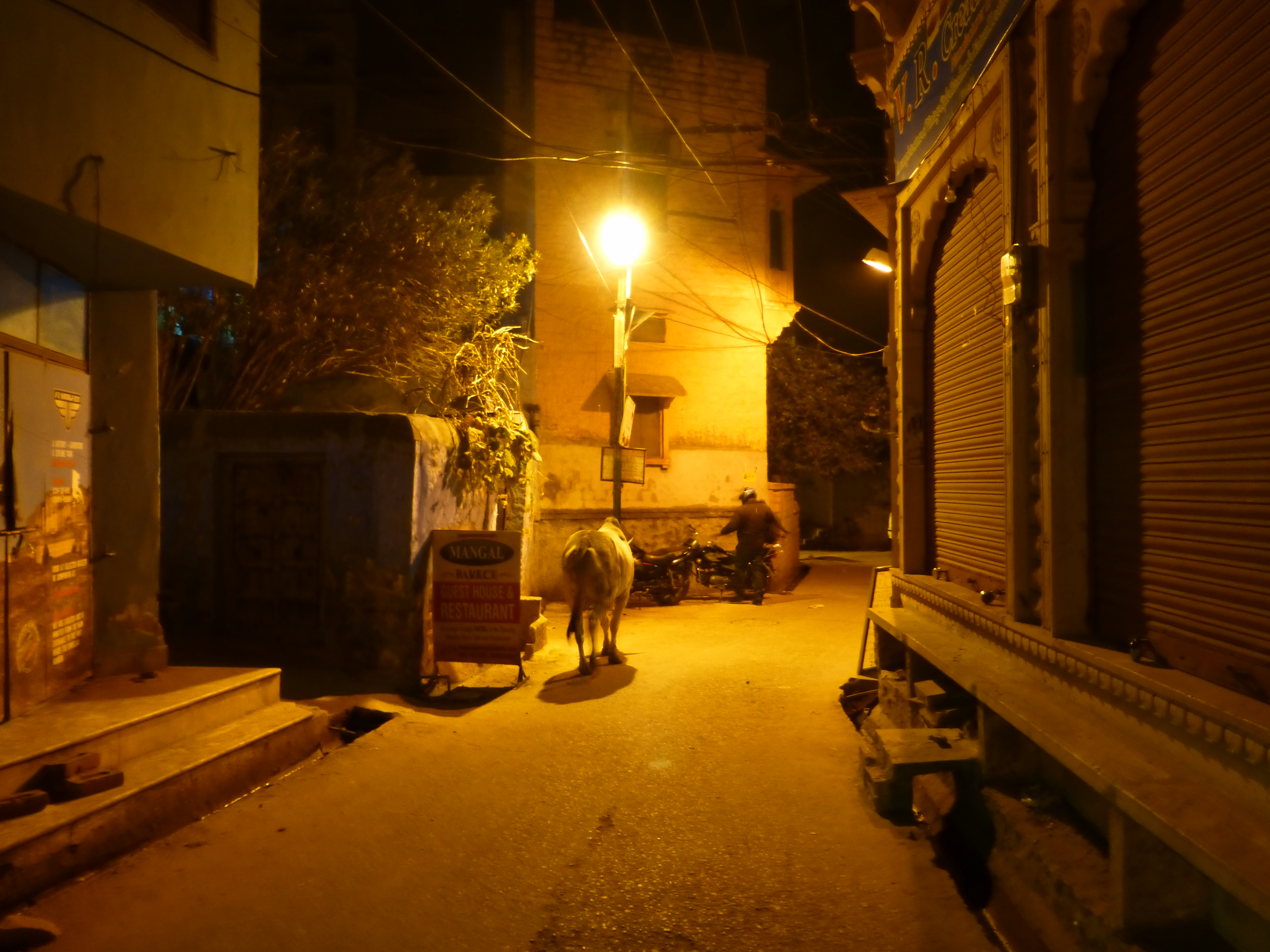 Only a Holy cow walking the streets of Jodhpur late at night
Walking the streets at Dark Hours
The sun sets early in India. Around 6 pm it's dark and I wasn't in my hotel before darkness every day. I found out it's not that bad as your family and friends will tell you and you tend to think according to the media stories. There are horror stories, I don't want to imply that there are not such situations. There is definitely a problem with men not behaving and doing things you don't want to experience. I recognize signs for that too, for instance in the metro. There were female only platforms and female only parts of the metro just to make sure you are safe and no men, that can't behave themselves, will be near you. But it's not that you will not live to see the next day if you walk the street while it is already dark. Although it was not busy on the streets in the part where I walked, Dwarka sector 13. The people I'd see didn't give me a second look… I always want to make eyecontact, just to see what kind of person someone is but most of the people didn't look at me.
Listen to your gutfeeling and trust that feeling!
Warning
If you don't feel comfortable walking at dark, or feel like you aren't confident enough to do this, don't go! Never do this because you want to experience this. It always has risks, you can encounter just that one person that has no good intentions. I know that my views on the world has changed over the years because of my work as a police officer. I have a different kind of attitude and this shows.. Just as you need to rely on your gufteeling, criminals will do that too and according to that feeling, they pick their victims too. So if you feel afraid, or won't be confident walking empty streets in the dark hours please don't! Make sure that your appearance and feeiling matches so you don't give mixed signals. Make sure they know they don't want to mess with you!!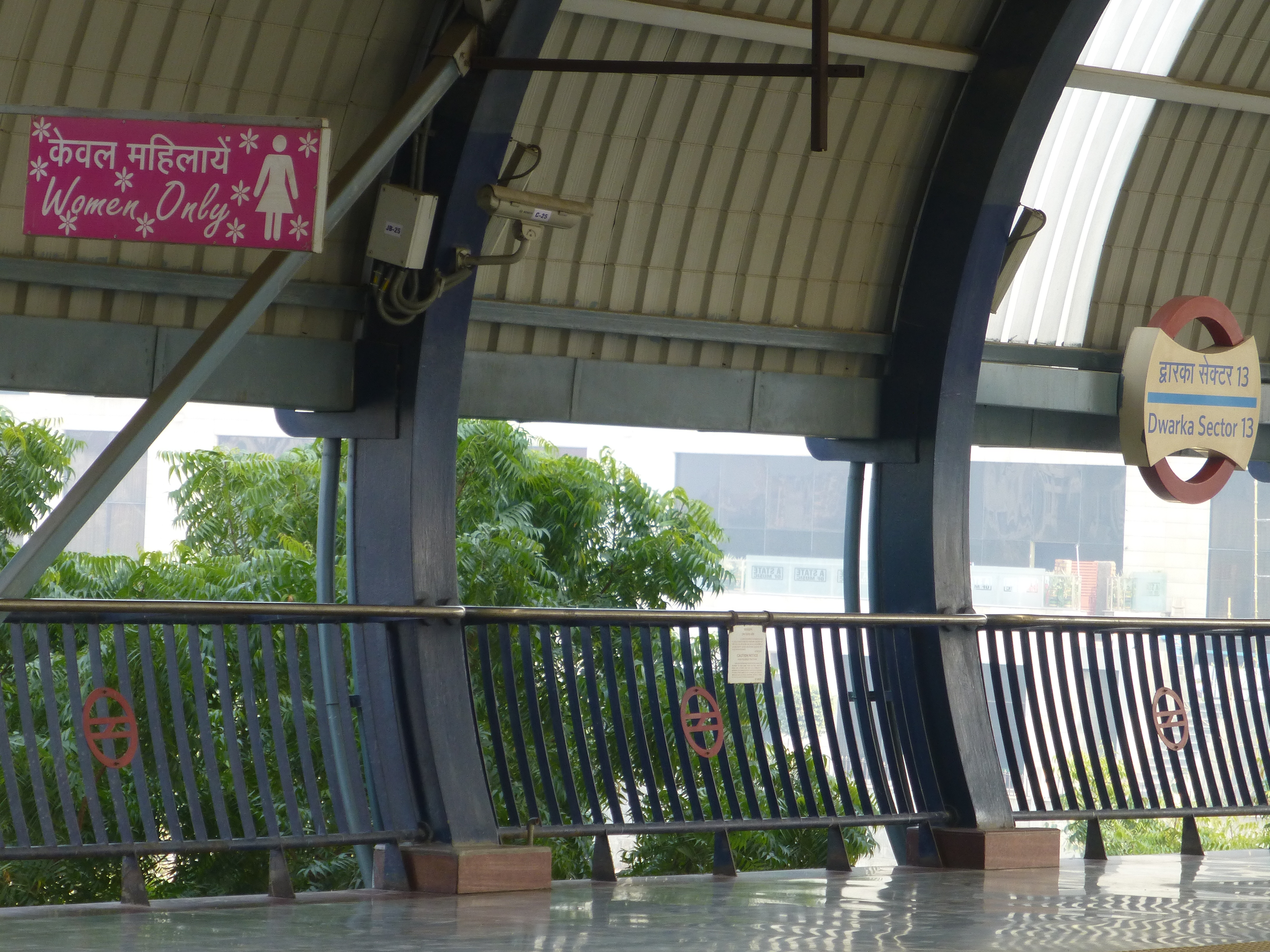 Platform: Women Only (Dwarka Sector 13)
I wrote down 5 tips to Increase your Safety in those hours, I hope they will help you and make you more confident!
5 Tips on walking at the dark hours
—
Increase Your Safety

—
1. Walk with an attitude!!
Head up high and look fierce. That maybe sounds strange but most, of course not all, victims are a bit timid and tend to look devious. Let them think you know it all, can fight the world and are not afraid of anybody! In Holland we have a saying like: audacious people have half the world. And they do!
2. I do walk fast
I don't hesitate and don't wander at times like this. I think that is the best thing. Walk with a purpose, don't let people think that you're open for a chat or anything.
3. If you see someone you don't trust, listen to your gutfeeling
Try to avoid that person by going to the other side of the street. Look far ahead so you can make those choices in time. So it will not seem like you're afraid…no, you just needed to cross the street.
4. Wear your bag across your body
Make sure it is not swinging or hanging loose for someone to grap it. It also walks easier wearing it like that when you walk fast. I wrote 5 tips on protecting yourself against pickpockets. Take a look to learn more about that issue.
Once in a while look behind you if someone is walking there or maybe is following you
If you recognize such behaviour in an early stage you might be able to change your way of walking. Or maybe someone won't persue its actions because you are alarmed and alert. These small actions can someone turn away from you and prefend some nasty things happening to you.
—
If you found these tips helpfull please share them for others too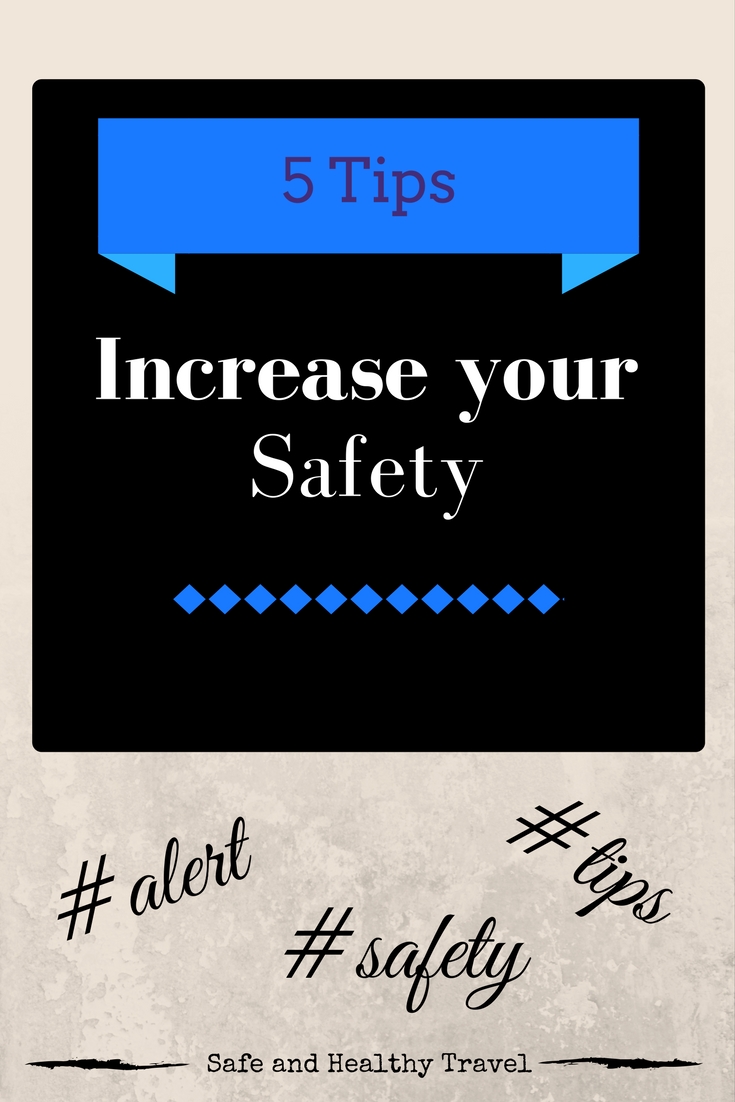 Want to read more about safety during your travels?
5 Tips to protect yourself against Pickpockets
What to do when you get Robbed?
5 Tips to drive Safe in Foreign Countries
How to Travel Safe as a Solo Female Traveler
—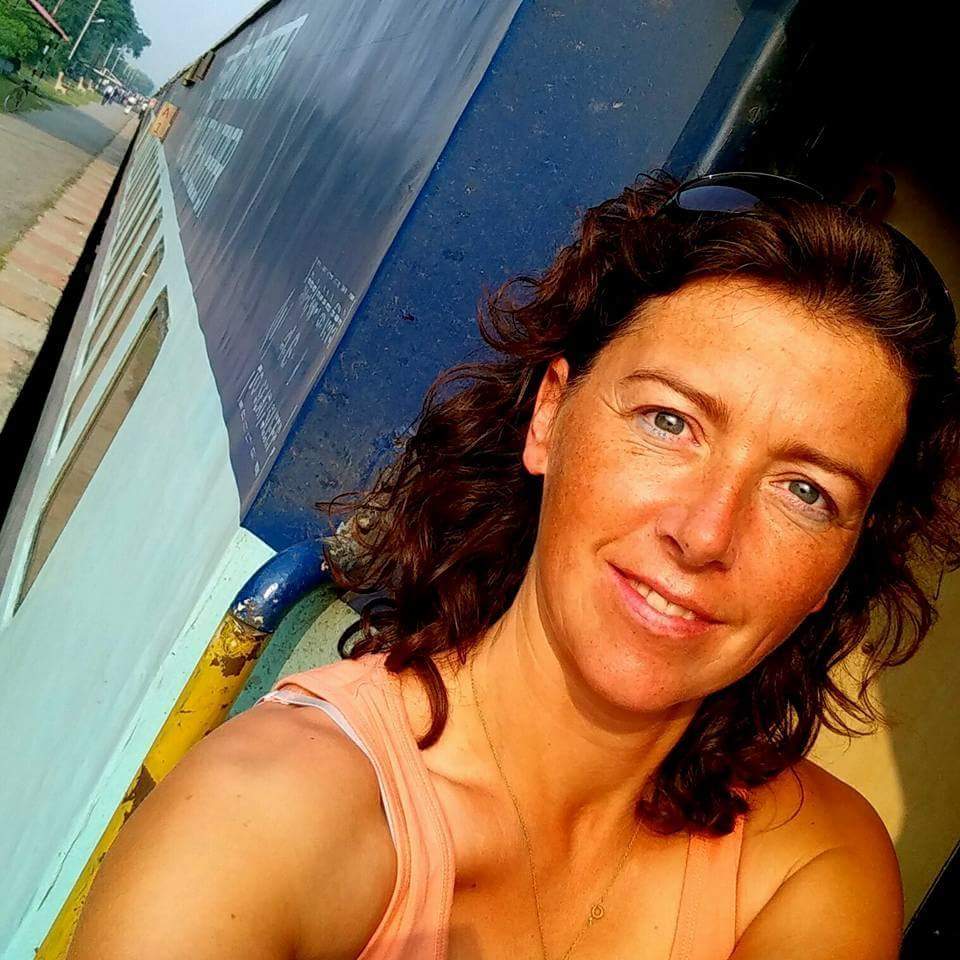 Jacomijn is een politieagent uit Nederland die jou graag laat zien hoe je veilig, actief en gezond de wereld kan over reizen. Safe and Healthy travel is a MUST