Indian homestay in Agra, India – Meet the Colonel and his amazing Beard
|
When I was in India for the first time I had  a couple of nights in a Indian Homestay in Agra.  That was in a home from a Sikh family. That was super. The family was real nice and open to help with everything you wanted.
The man who welcomed us called himself the Colonel. Very nice man. He had a short beard en wore a dastar on his head. I thought he was impressive. His wife, the woman who was inside was very sweet. She also welcomed us with some cold drinks. The room was real clean and comfortable. We stayed on the third floor. On the hallway  was a counter where you could sit and read some. It really looked very nice. There was also a kitchen counter on the second floor which you could use.
The Colonel and his amazing beard
Indian homestay in Agra
The first night I wanted to drink something with alcohol.  Well, they didn't sell that. But I could go to his wife and she would show me something what they had in their cabinet. It was dusty but yes, there was a bottle with something I could mix with my Sprite. Real  cool that they let me in there own home and let me look in there cabinet. They probably got it from another tourist or something. They will never drink alcohol so it was probably standing there for a long time allready.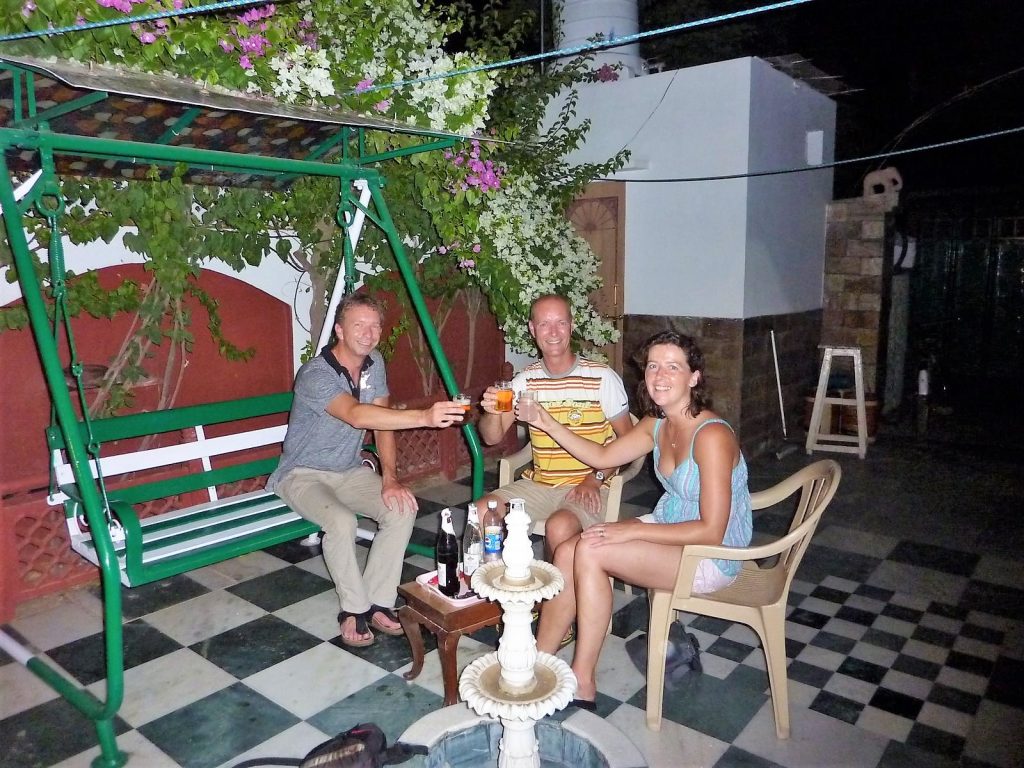 In the Garden of the Indian Homestay in Agra
When I came back to the garden I saw a man in the house that I didn't remember from earlier. My companion and our friends asked me if I saw the man who they just saw. I knotted, I did saw a man inside. They were laughing there heart out. The man I just saw had a long beard and had very long hair, I explained to them!
The man I just saw was the Colonel,  they told me.  He was allready in his nightclothes. He obviously put his dastar next to his bed or something and had really long hair underneath it. But also his beard!!!! During the day he wore a net around his beard. I didn't even notice that he could had such a long beard!! He looked so different.
I really hadn't recognized him!!
The Colonel and his long beard at the Indian homestay in Agra
In the years after this first visit I went back to India several times.
Read my stories on my India Page.
Let me recommend you some:
Kumbhalgarh Fort & Jain Temple – Ranakpur
Complete Travel Guide for Mumbai
And do read my tips for women travelling solo in India!!
I hope you love travelling this beautiful world as much as I do!!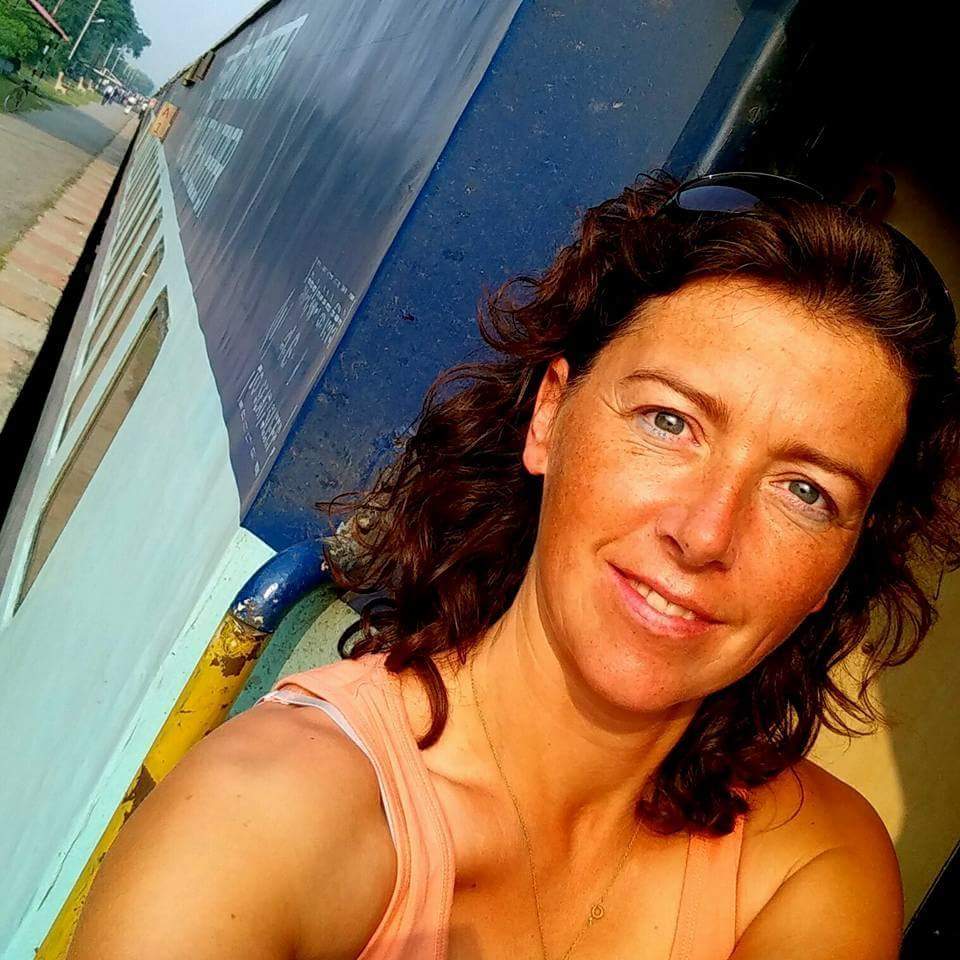 Jacomijn is een politieagent uit Nederland die jou graag laat zien hoe je veilig, actief en gezond de wereld kan over reizen. Safe and Healthy travel is a MUST