Accommodations in Iceland
|
I visited Iceland for one week and visited 5 different accommodations. There was a hotel but also a bed and breakfast, guesthouse and even a hostel.
Everything in Iceland has got a pricetag so the same counts for the accommodations. Even the hostel I took costs just over 35 euro and I was sleeping in a dorm! I did got a breakfast for that…something I didn't got at the guesthouse.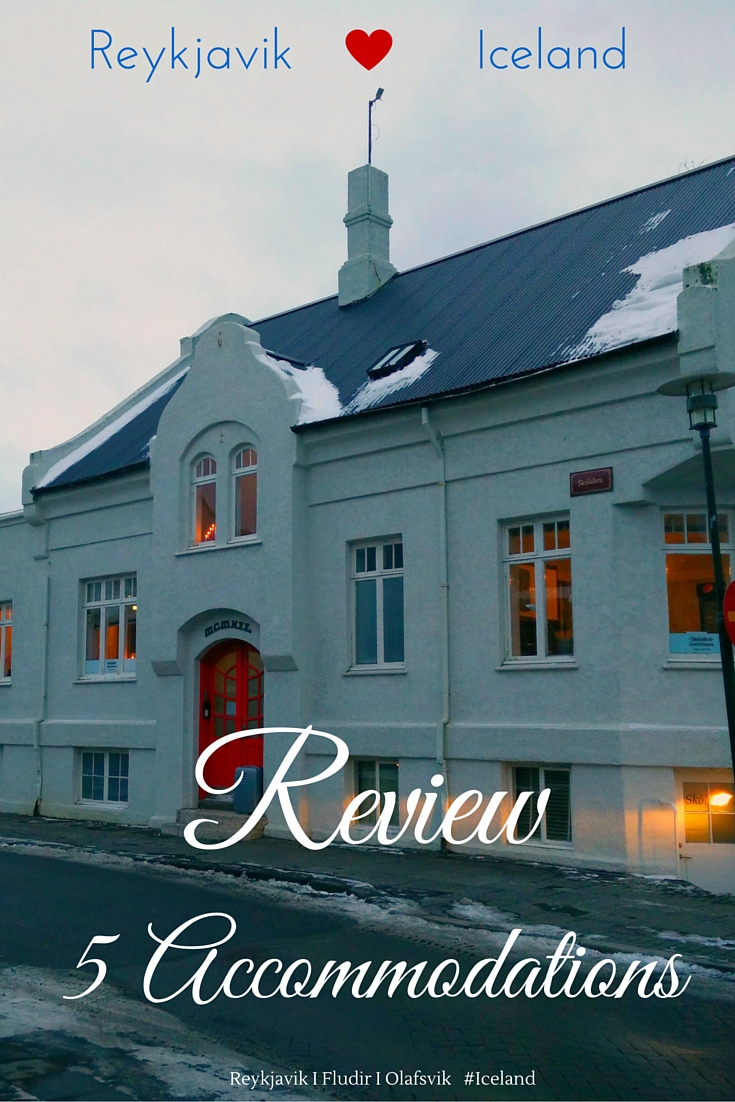 I rented a car and so I did a little roadtrip and so took two nights outside of Reykjavik.
Accommodations Reykjavik – Skolabru
Guesthouse Skolabru Euro 42 pn
I booked this guesthouse from the internet while being at home. I was looking for good price, of course, and place. This location is the best! It was in the city centre of Reykjavik and in between the bars on the left side and the shoppingstreet Laugavegur on the right side.
Situated in the heart of Reykjavik
I got instruction through email how to check in when I arrived. There is no reception so after arriving I had to call a number and they would come. After my call someone was there in about 5 minutes. This person run me through the rules and possibilities of the guesthouse and was gone. I got a room downstairs with one bed. In that hall were two bathrooms which I could use. They had a shower, toilet and a sink.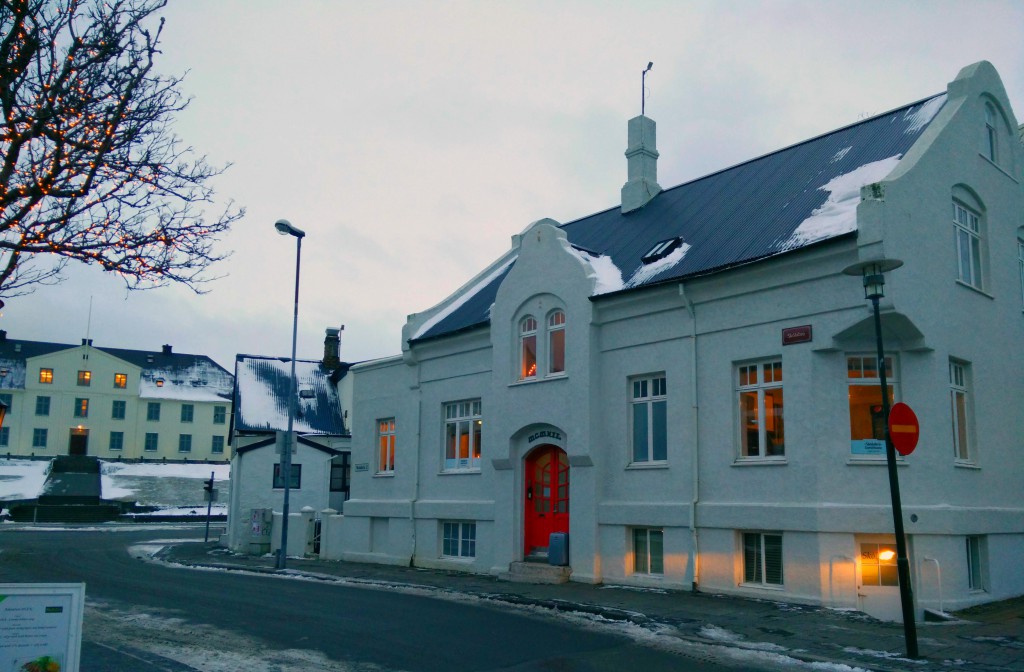 They didn't gave the option to get a breakfast in the guesthouse. There is a kitchen to make yourself a breakfast, lunch or diner. There were some products there for everybody to use, like tea and coffee but also leftover things of other guests.
I got my breakfast just around the corner at this great little place called Bergsson Mathus. It is located on a street called Templarasund 3. They offer breakfast in different sizes and kinds. I thought it was a nice and cozy place to start my day.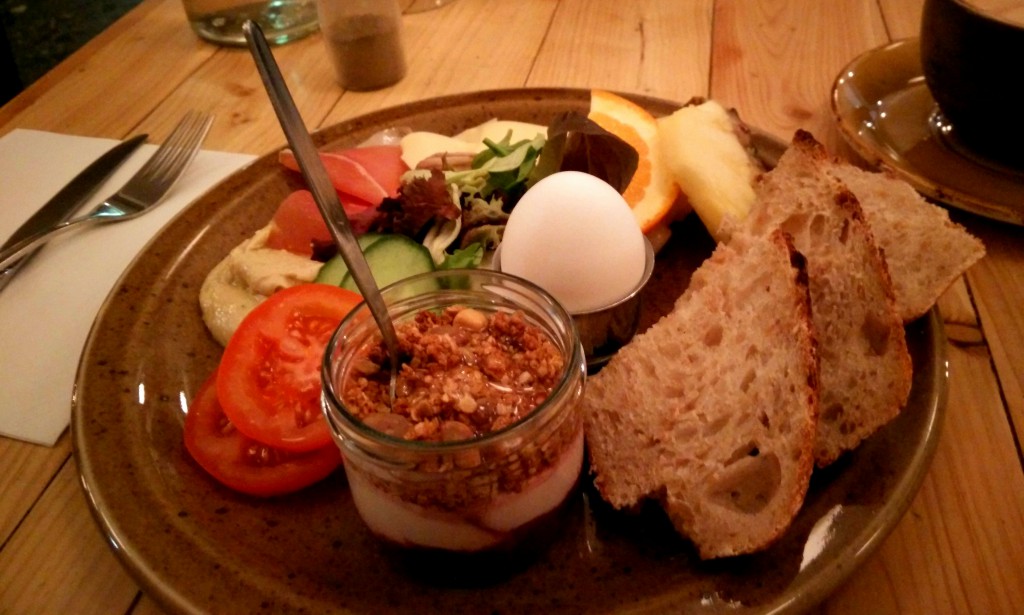 There was WiFi to use and it worked in your room too.
Accommodations Iceland – Idglo
Bed and Breakfast Idglo 49 pn
I also was one night in Idglo, a nice bed and breakfast just outside the city centre of Reykjavik. It is like living in Reykjavik for a moment. You are in a suburb of the city and you'll see the Iceland citizins coming home from work. I really liked the feeling of that!
As if you are living in Reykjavik!!
The building looks like there are more apartments in there but is one big house. On every level there are several rooms that they rent and on the third floor there is a kitchen. You can use the kitchen and make your own food. In the morning the serve a breakfast and if you want that you'll be an additional 7 euro. There is enough to choose from: Bread with cheese or ham, some tomato and cucumber, milk with cornflakes and coffee or tea.
 Accommodations Iceland
I had a room on the bottomfloor, almost under ground. we had a shared bathroom. It was good kept and clean and I especially liked the homely atmosphere. I got a good tip to go to on my roadtrip. The man who worked there had driven there himself and gave me coordinates for a hotpot and the name of a farm where I could stop and see a seal. And I saw both! How great is that!
There was WiFi available for free and in room.
Accommodations in Iceland – 4th Floor
This hotel is situated in a big building with some other hotels. It has a restaurant and a lounge area downstairs. I got a room on the 2nd floor (?). I think that if you got a bit of claustrophobia you wouldn't like this hotel and these hallways. It was kind of a labyrinth walking here for the first time. From the elevator to my room I had to open three different doors which all gave me entrance to small halls. When something happens, safety wise, you have to take those doors again.
In my small hallway were 4 or 5 rooms. I didn't think it was really a bit complicated. The hall was not really clean and there was a cleaners car standing in there too. I heard noises all evening, they were still building in the building so maybe when you visit in 2 or 3 months things are changed.
All the Luxury you'll need in a small room for Low Cost
I had a small room but really great! It was small but it had all you needed. I had a good bed, a desk with a water boiler. I only found one plug to charge things. It was my last day so I didn't mind at that moment but on other days I have to charge multiple things…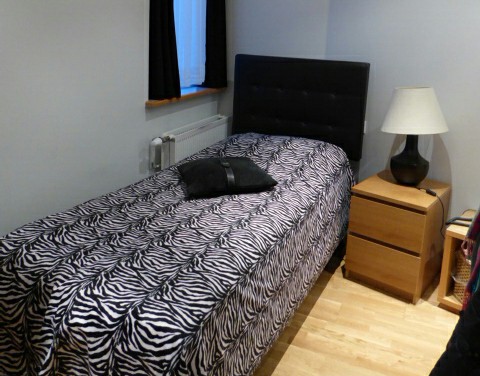 The bathroom was good too. Small but clean and nice, had all I needed. The shower takes really long to get hot but it will and gets hot! I love a hot shower…especially when it is cold outside.
Breakfast was included and because my flight was early next day I got a breakfast to go. In the evening it was delivered to my room. It had two sandwiches with ham and cheese, a desert (with spoon) and a small drink. Very good.
You should have WiFi all over the place but somehow for me it only worked at the downstairs lounge/reception area..
Accommodation Iceland Golden Circle – Grund
Guesthouse Fludir – Grund 70 pn
After seeing the natural park, Thingvellir, the impressive Geyser and Strokkur and the big Golden waterfall I didn't took the short cut back to Reykjavik but went to the Secret lagoon to relax in this hot natural bath in Fludir. I had a great swim, it is not as touristic as the blue lagoon and there isn't that particular white and blue colour as you probably know of the blue lagoon. Because of this it is not that busy and you don't pay that much to take a relaxing dip in the hot water.
After the bath I had a cup of coffee and the lady asked me where I was sleeping. I could use their internet and was searching the internet already. She had a good option for me and told me to go to Fludir and after the gasstation was a great bed and breakfast called Grund.
When I came there I saw a couple of wooden cabins together. Looking better I saw it was one bigger building. In those first parts were rooms and the second part was the restaurant. I went in there and ofcourse they had a room for me said the nice lady.
Real Icelandic Cosyness in this wooden Guesthouse
They had several room at one side, the side I came from. There were also 3 bathrooms, 2 small and a big one. My room had two beds and a sink. The room was neat and in an old fashion way decorated. My hallway stopped at a place that seemed private or part of the restaurant. I didn't went all the way to the other side but I think they might have more rooms there. 
Accommodations Iceland – Grund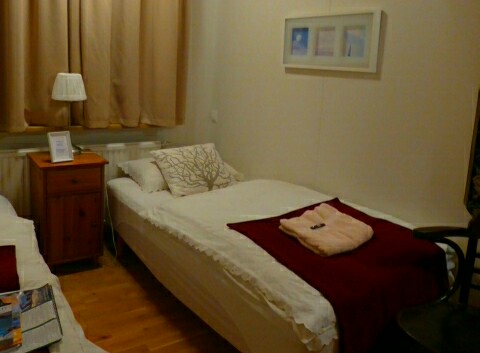 The restaurant didn't have a big menu but enough to serve diner for everybody. I ordered a fish and chips and it was more then enough for me. In the morning they served a great breakfast, I got fruit, egg, meat and cheese. A basket with bread and a thermos with coffee, some milk and juice.
There was free WiFi all over the bed and breakfast.
Accommodations Iceland – Vid Hafid
Accommodation Snaefellsnes
Hostel Vid Hafid 35 pn
After riding through this great nature park I stopped in Olafsvik. I found the hostel Vid Hafid, it is visible from the mainroad and is situated on the topfloor above some shops. It is really good kept and I think it is new. The entrance is situated on the back of the shop and had no sign so I searched for it. They said me to make one for the future costumers.
Clean and nice Hostel with a Helpful lady
I could get a room for 70 euro but the lady asked me if I wanted to use their dorm. It saved me half and there was nobody else yet. There was ofcourse I chance that one would come and take one of the other beds but I took it! There was a bunkbed and two single beds and a small sink. Across the hallway were two bathrooms with each two showers, one for the men and the other for women. Same with the toilets and there were 3. They were clean and good kept.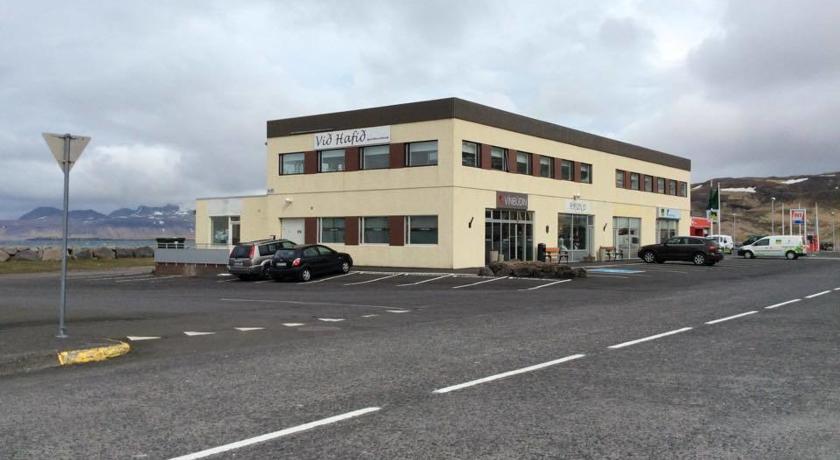 I could get some(senseo) coffee and sit in the mainroom. There were lots of chairs and tables. There was also a televisionroom with a couch where you could relax. In the morning I got a fresh cup coffee and could get some cornflakes with milk or a cracker with jam. Not much but a good start of the day as it was included! There was also a kitchen you could use, the Asian that were there also used it the night before and were baking again in the morning!
Right next to this hostel is a gasstation, I had some diner there. In the villages I visited there were no restaurants open, wintertime? but there were snacks like French fries with meat or other dishes at the gasstation. Maybe in summertime more facilities? I don't know, otherwise cooking your own food is a good option. There was a small supermarket in town.
There was WiFi available for free and in room too.
Iceland over all
The prices are a bit higher then I'm used too….traveling most of my time in Asia. The accomodations were really nice and comfortable. Also the people of Iceland were great. They helped me where ever they could! That is wonderful when you don't have everything planned from a to z and didn't search the internet for all the options. Iceland is something I would do again….especially because I didn't got to see the Northern Lights…which was the thing that brought me to Iceland 🙂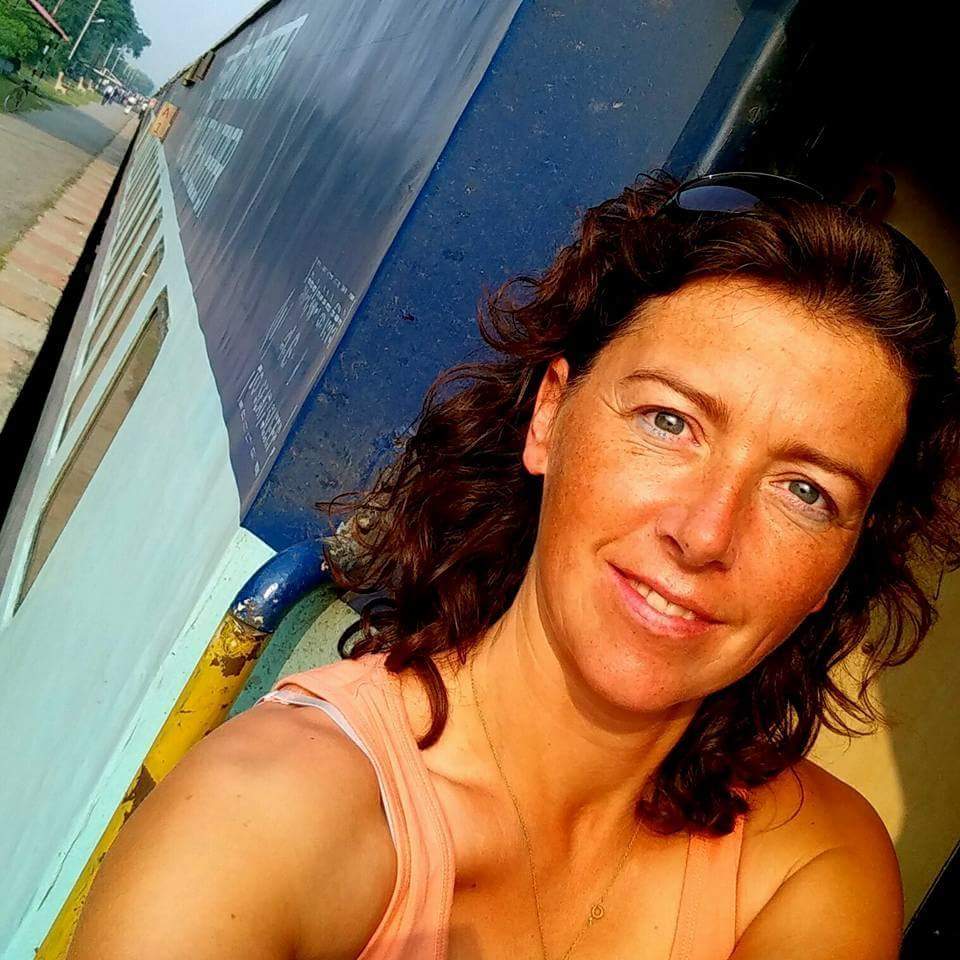 Jacomijn is een politieagent uit Nederland die jou graag laat zien hoe je veilig, actief en gezond de wereld kan over reizen. Safe and Healthy travel is a MUST