Alpe Adria Trail – Stage 13 – Hiking in Carinthia
|
In August I walked the great Alpe Adria Trail for 8 days! Hiking in Carinthia, in beautiful Austria. It was my first time in Austria! I started on stage 12 from Seeboden to Milstätter Alpe and stage 13 brought me down again. Again to the lovely lake Milstätter See and this time the village of Döbriach.
After a night in a shared room in the Alexanderhütte I took breakfast together with the Austrian lady walking alone with 15 kg on her back and the German couple from Munich. We all walked on the Alpe Adria Trail and I would meet them a few more times in the next few days. It really started to feel like a small pilgrimage.
Hiking in Carinthia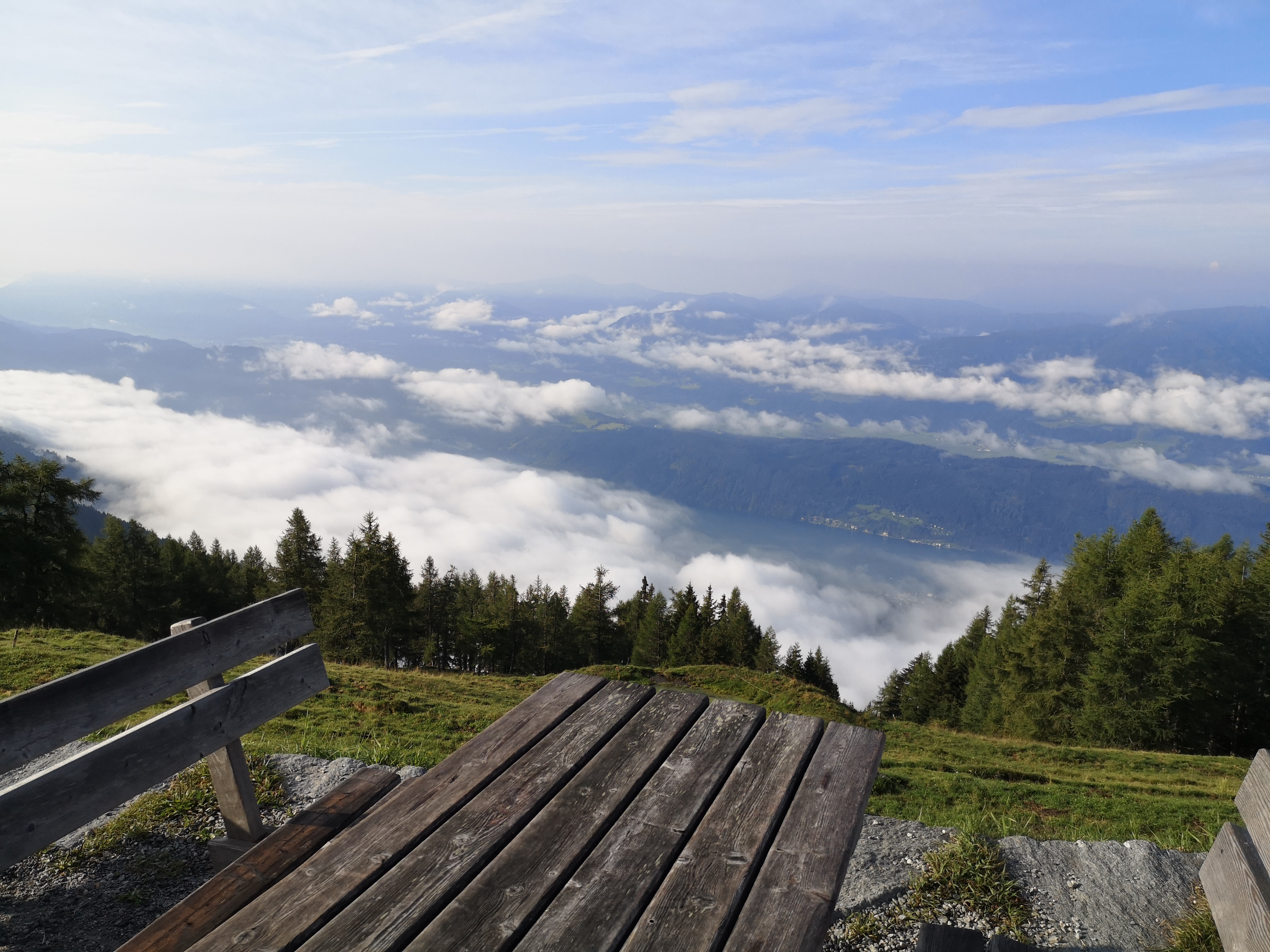 Alpe Adria Trail – Stage 13
After breakfast I packed my backpack and sat outside my taping feet / toes. Lately I have been taping my little toes preventively and yesterday I also put a piece of tape under my big toe. This to prevent friction between the toe and the joint of that toe. When I wanted to take this off, I pulled so hard that the skin on the toe but also on the underside of the joint tore off. And that night it had really bled. To protect the two wounds I taped it extra long. (This tape has been on it for 5 days and amazingly I didn't felt any pain from it at all. )
We started walking at the same time but soon I left them behind and walked alone in the beautiful Alps of Austria. It was still nice and fresh and the ascent was already in sight. I felt like it!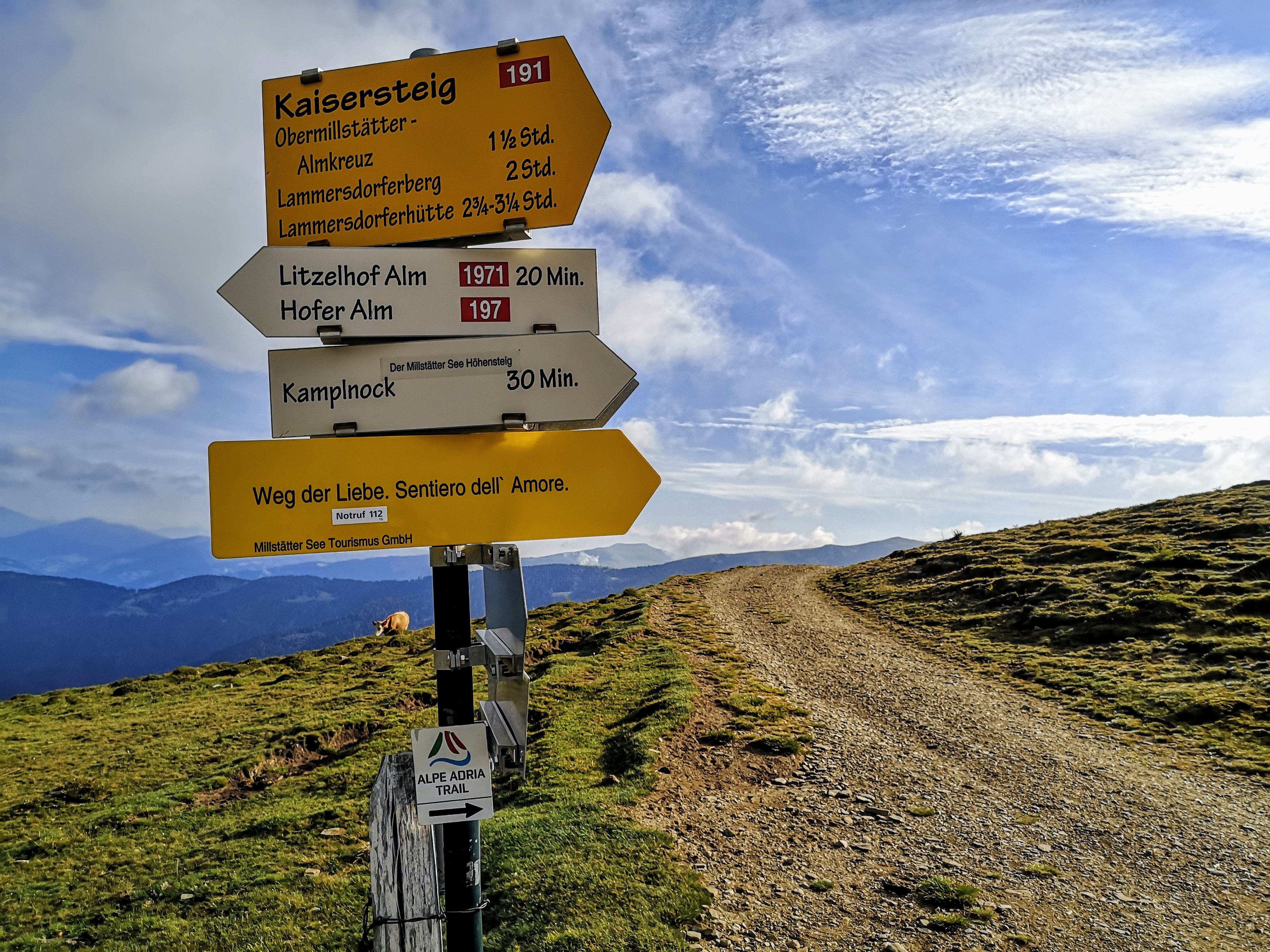 Soon Kamplnock came into the picture. All I saw was a big, high mountain with paths that swung up from left to right. Eventually I came up sweating from the exercise and heard from the hiker who was already there that 10 minutes before I could've had an unobstructed view of some beautiful mountains in the area. I was now at 2101 meters altitude. I had a brief look and walked on. Wind and sweat don't go well together… In order not to get too cold and to keep up the pace I walked on.
Alpe Adria Trail hiking in Carinthia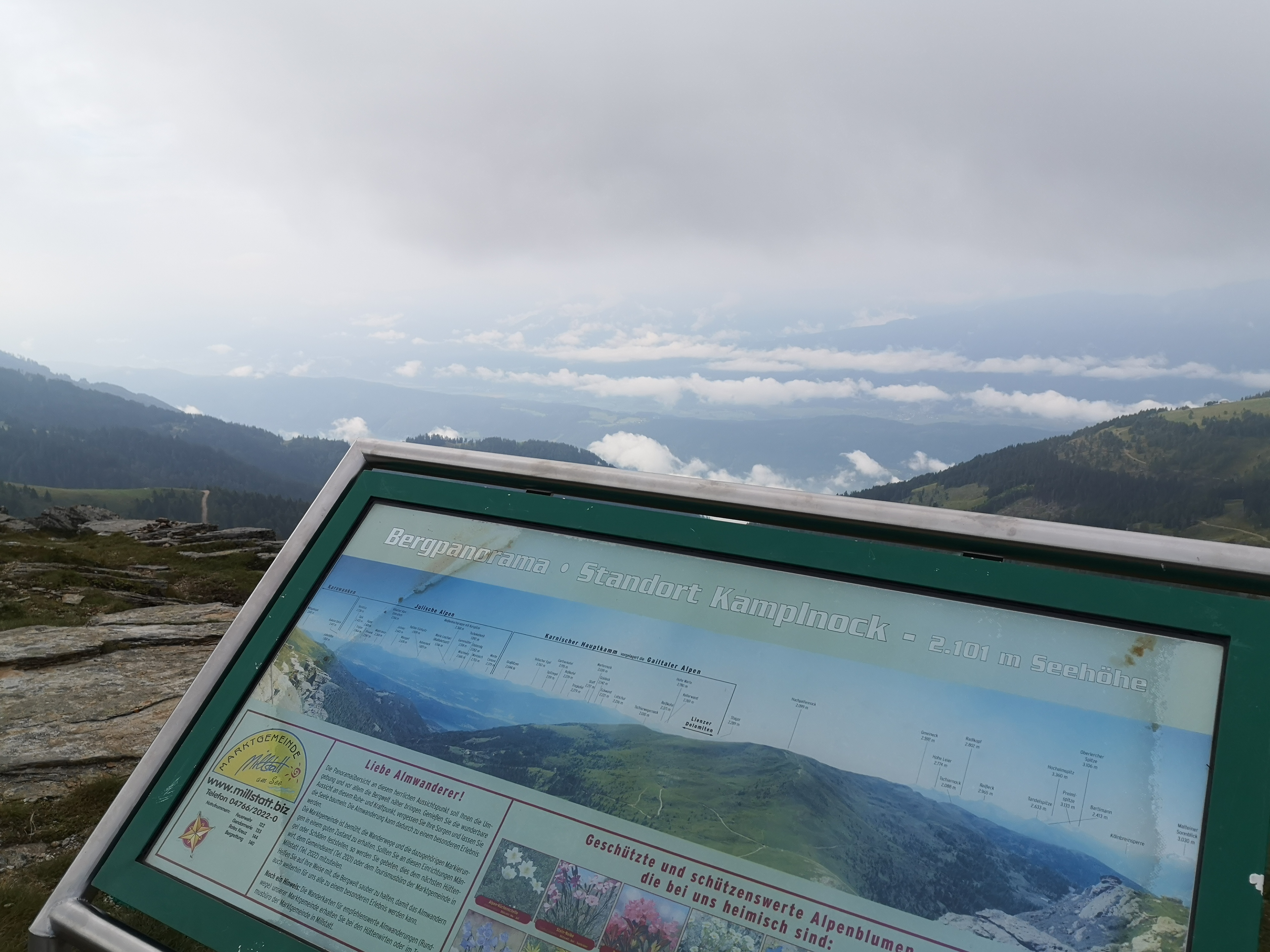 I came to walk on a mountain ridge with a nice view on both sides. It was still early and there were no other hikers. I did hear the sounds of Mount Marmot a couple of times. And at one point I saw them too. The ones I saw were walking off to their habitat but when I came closer I saw that there was another one watching. This one was quite thick and quite light colored, so I think it was an older marmot… But this one was so lazy that I was even able to make a small movie. Because I had to zoom in, this is not a nice movie but still!
Check my Instagram stories in these highlights  🙂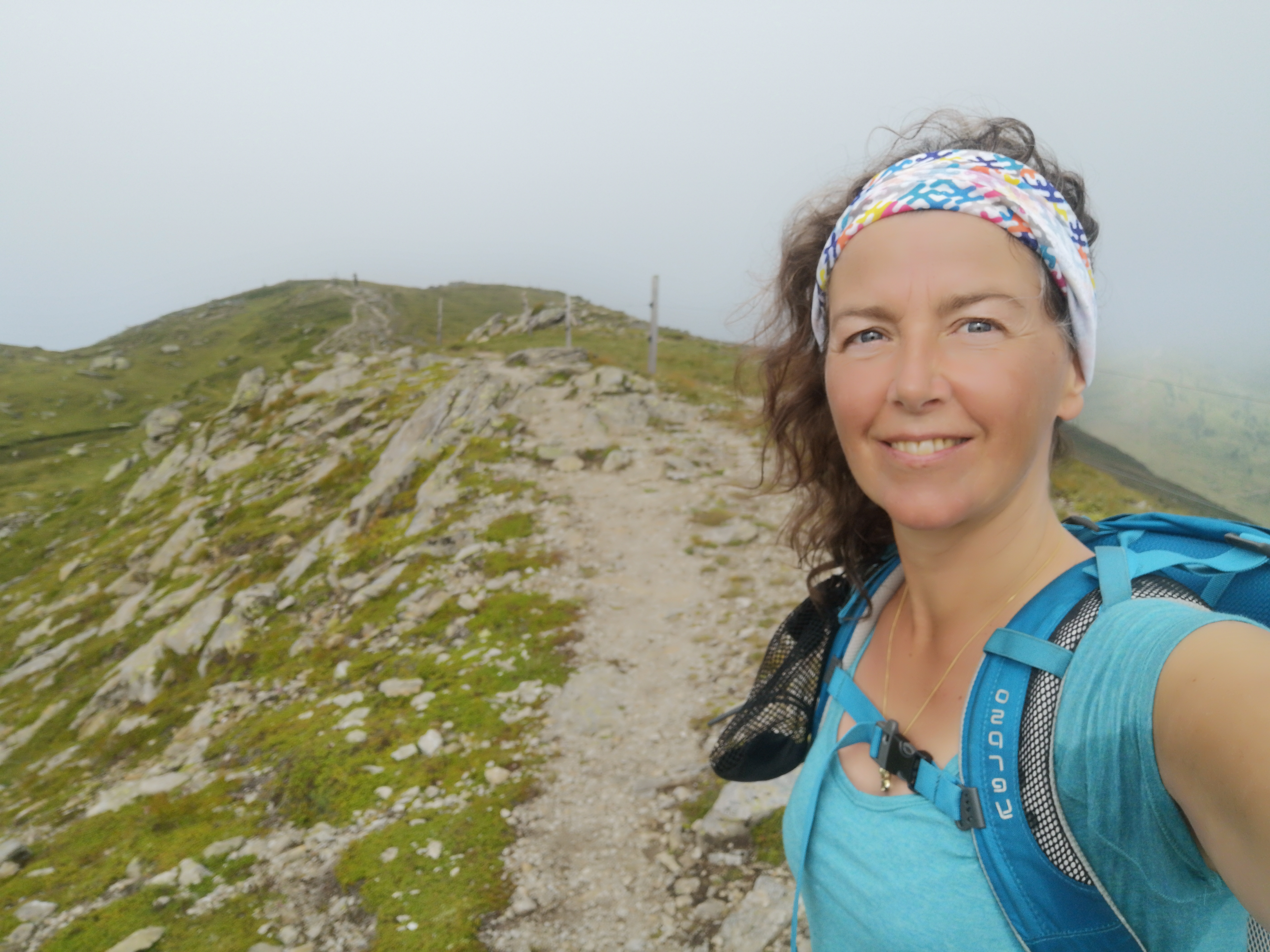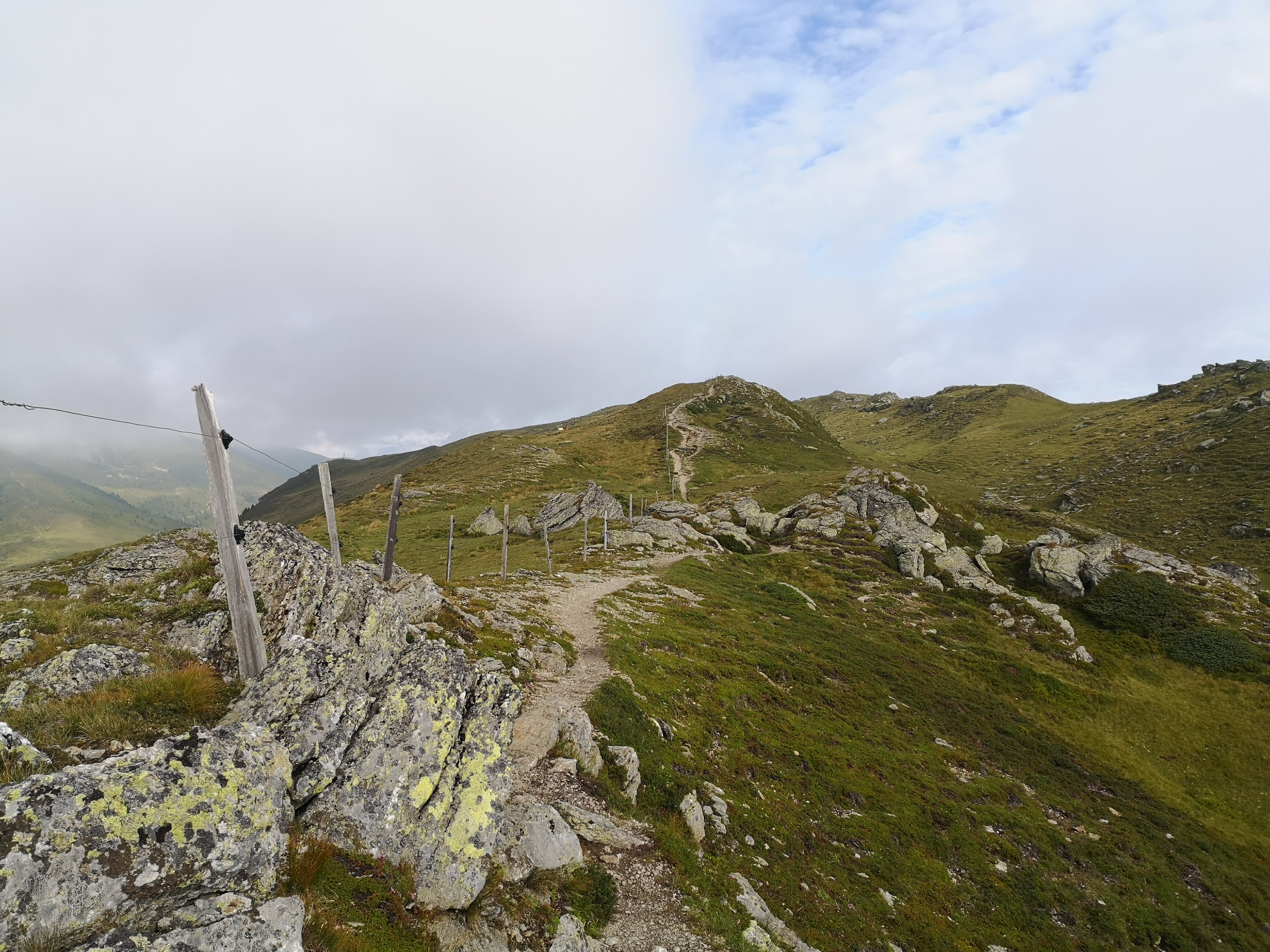 Early morning on the Alpe Adria Trail
– Hiking in Carinthia –
It was still a bit foggy so early in the morning. The sun came through every now and then which made it very pleasant on top of the Alps! There wasn't a person to be seen yet and I walked alone on the Alpe Adria Trail this morning enjoying the panoramic views the path offered me!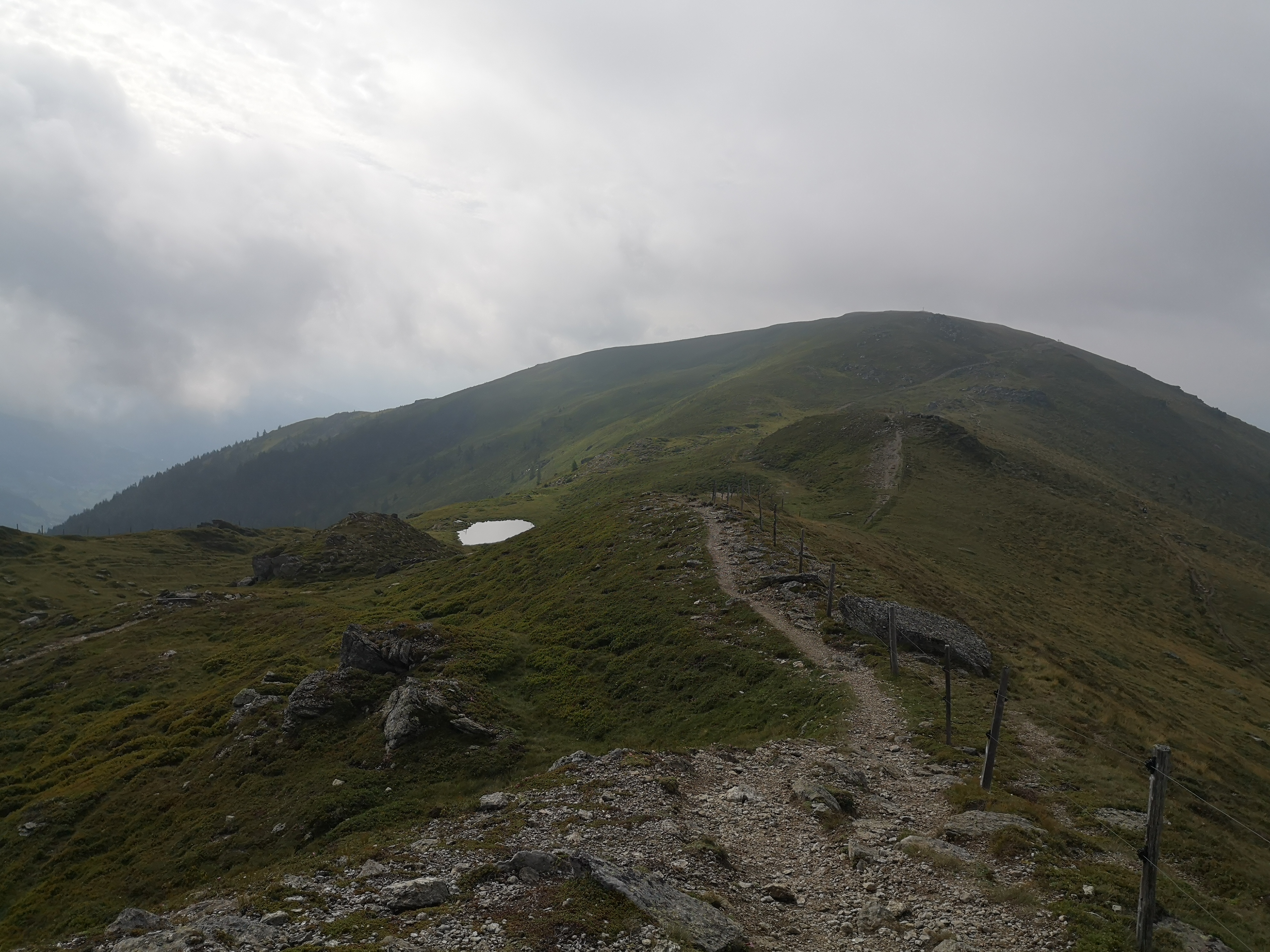 The area where I walked was really great, here and there I saw some small mountain lakes and sometimes the reflection of the surroundings in it was great!
And what do you think of those great benches on which you can sit so wonderfully. Get your legs high, take off your shoes and enjoy the surroundings for a moment!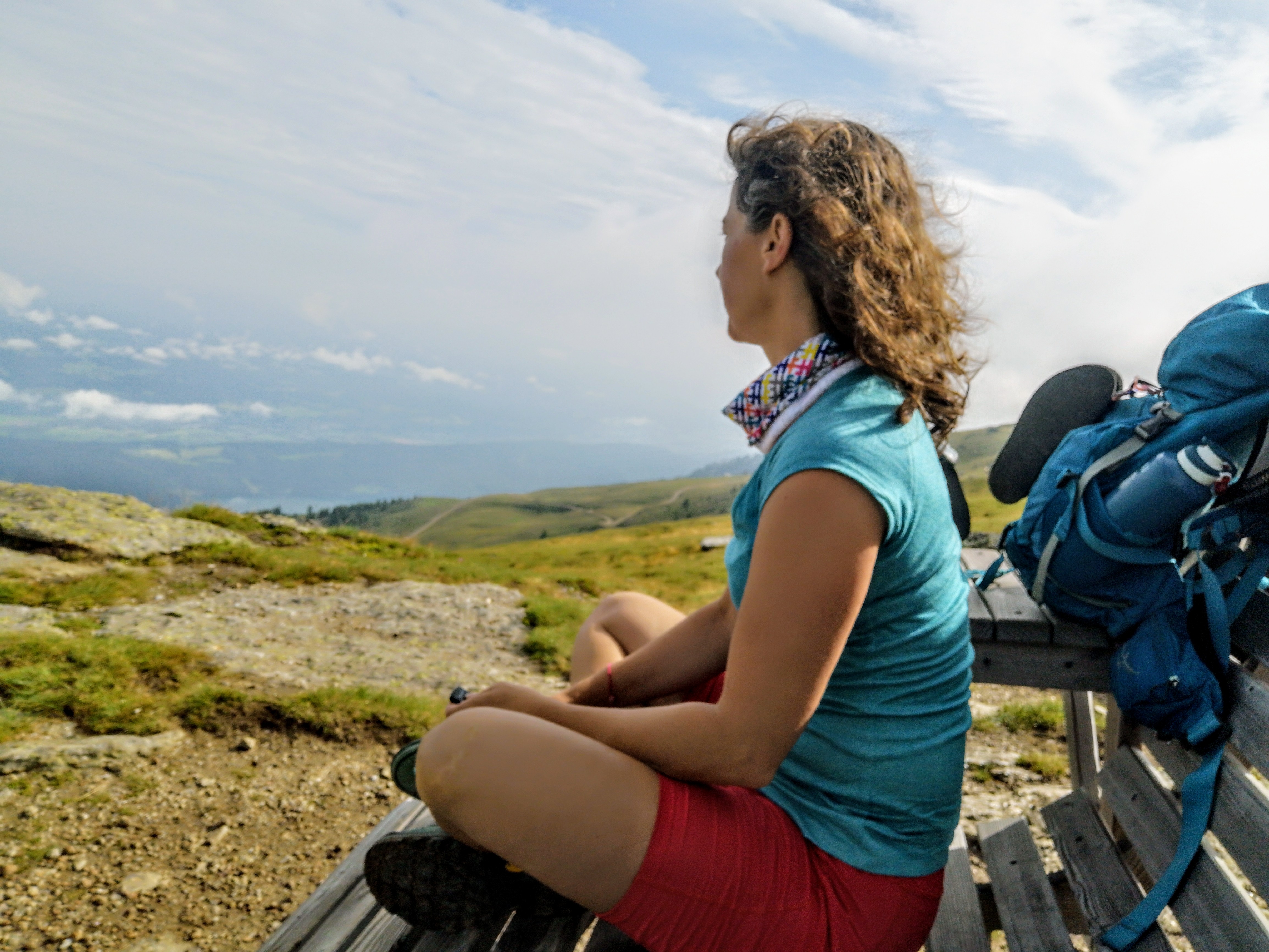 At one point I arrived at the Garnet Gate. This is also at a point where many day hiking trips pass by. It was getting busier on the path before I got there and when I got to the gate I saw dozens of people standing there. Larger groups of hikers together… I walked there to take in the view because that gate is there for a reason!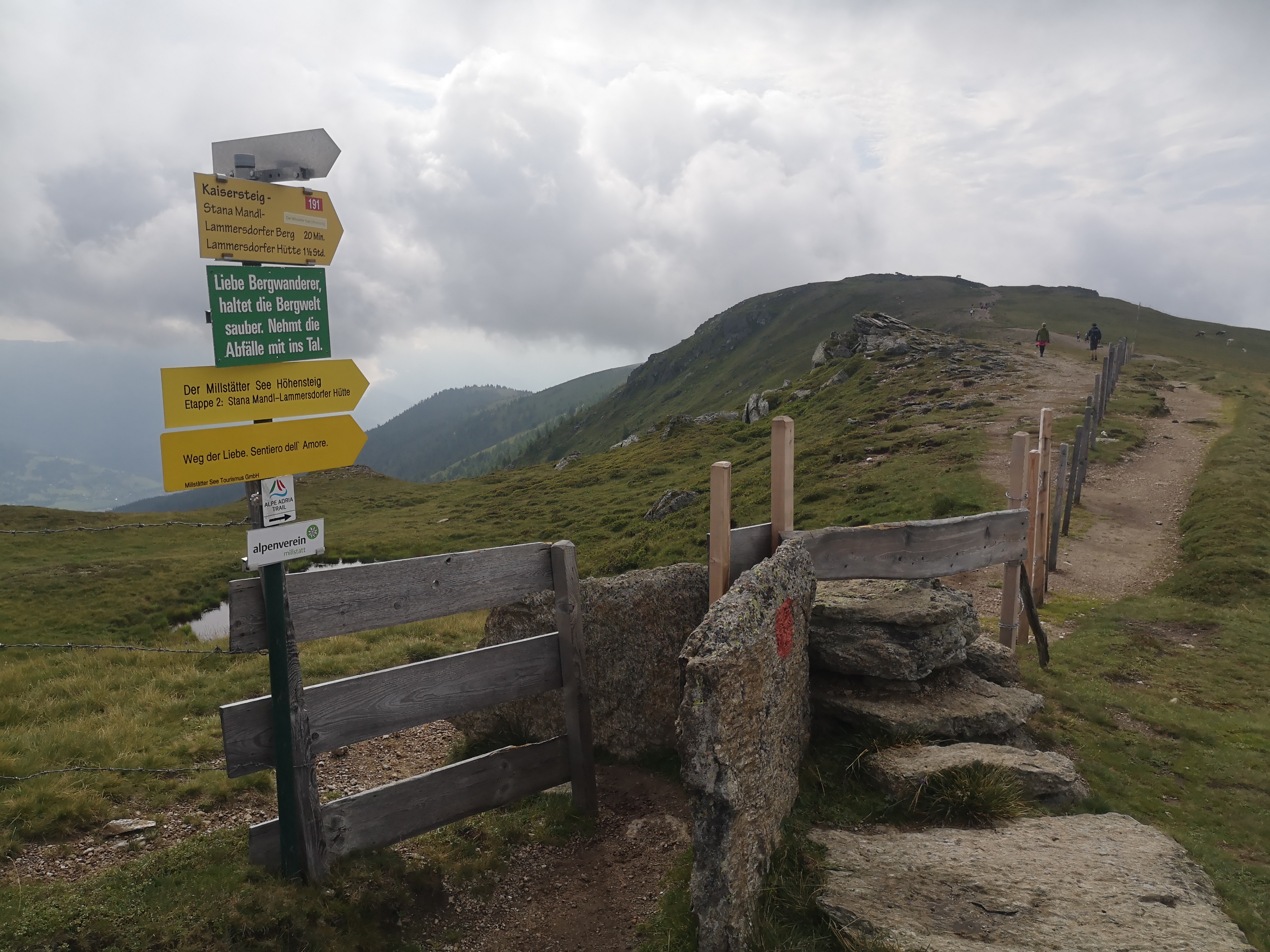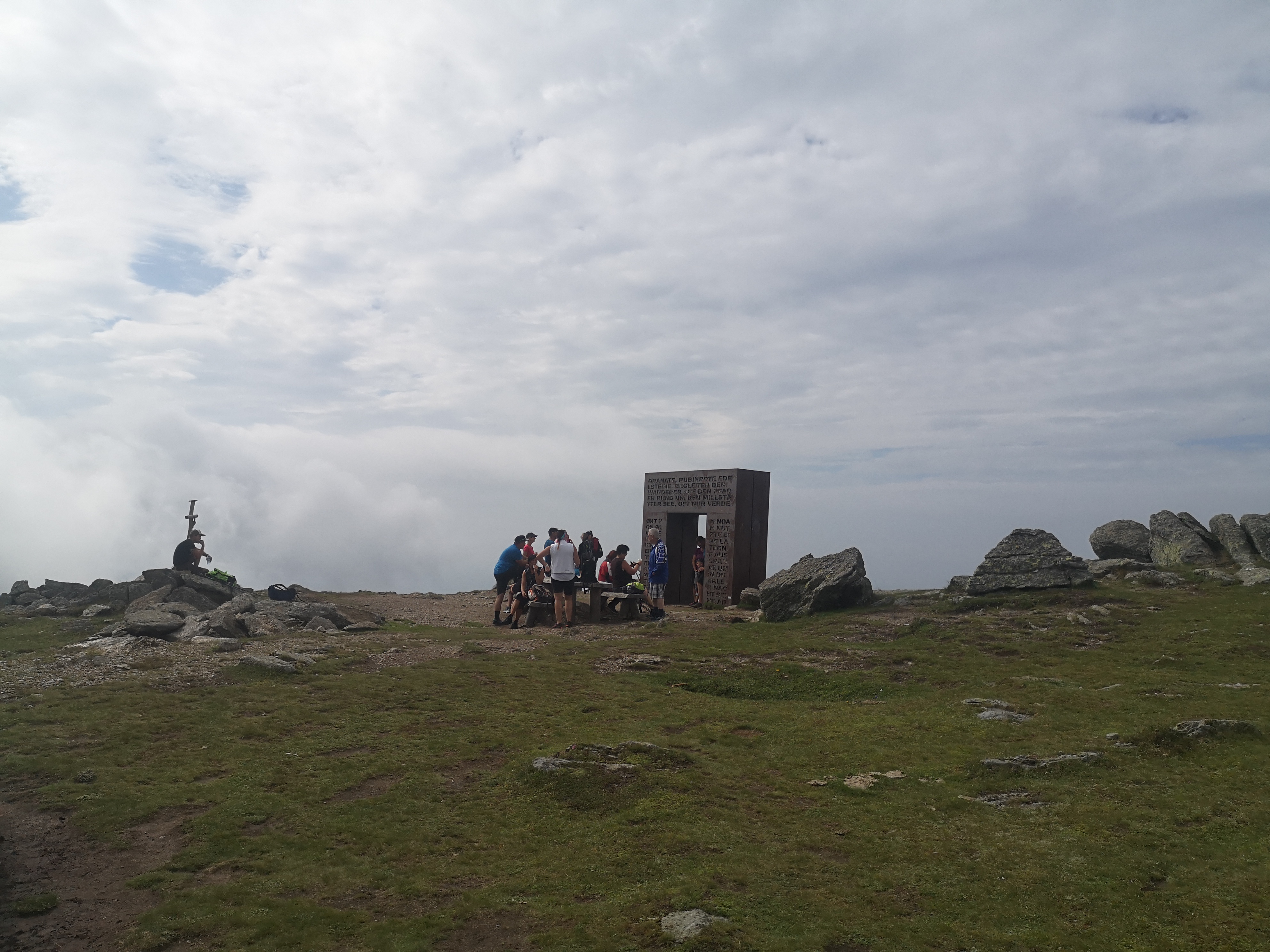 Garnet Gate
Highlight on Stage 13 – Alpe Adria Trail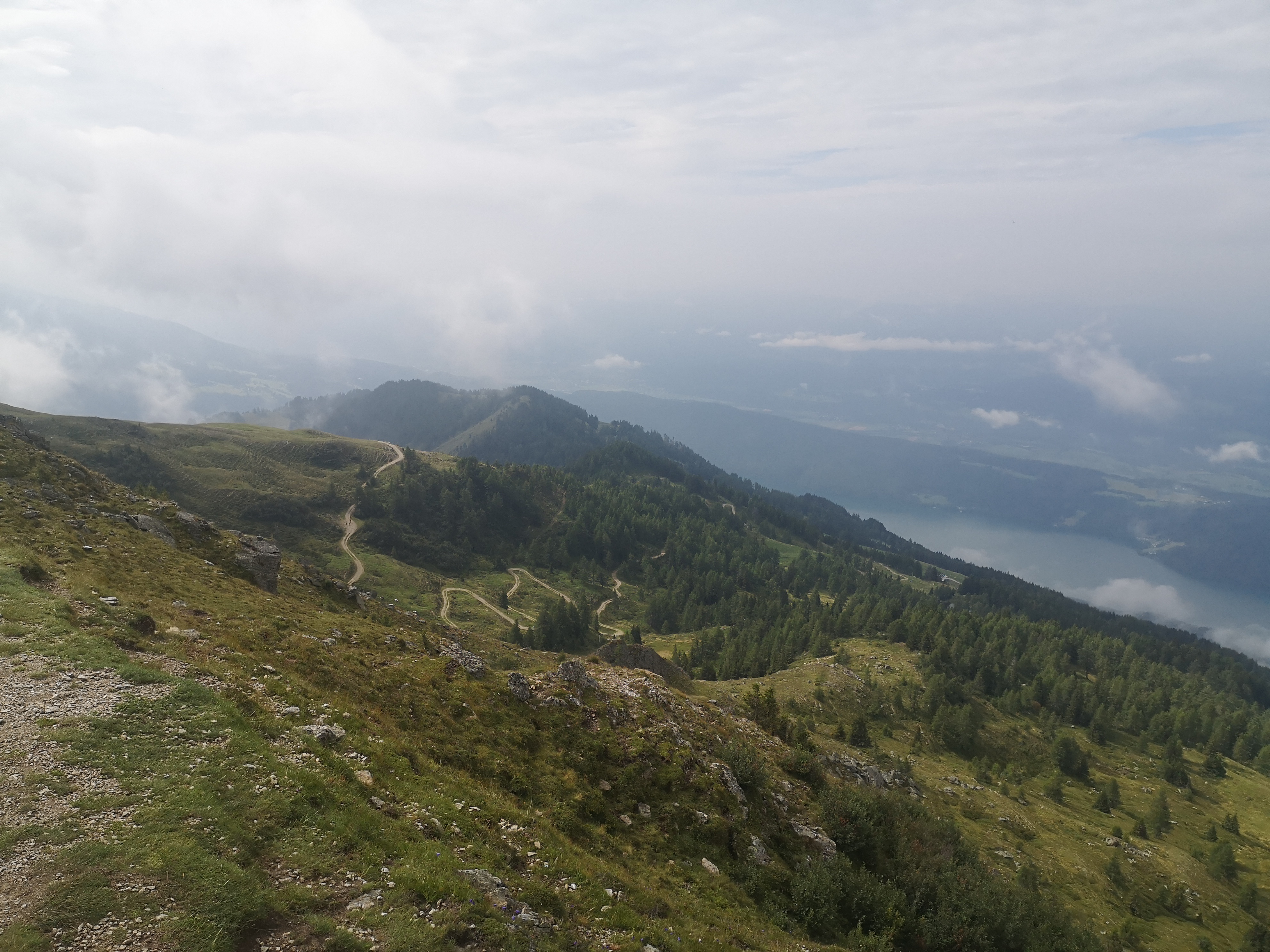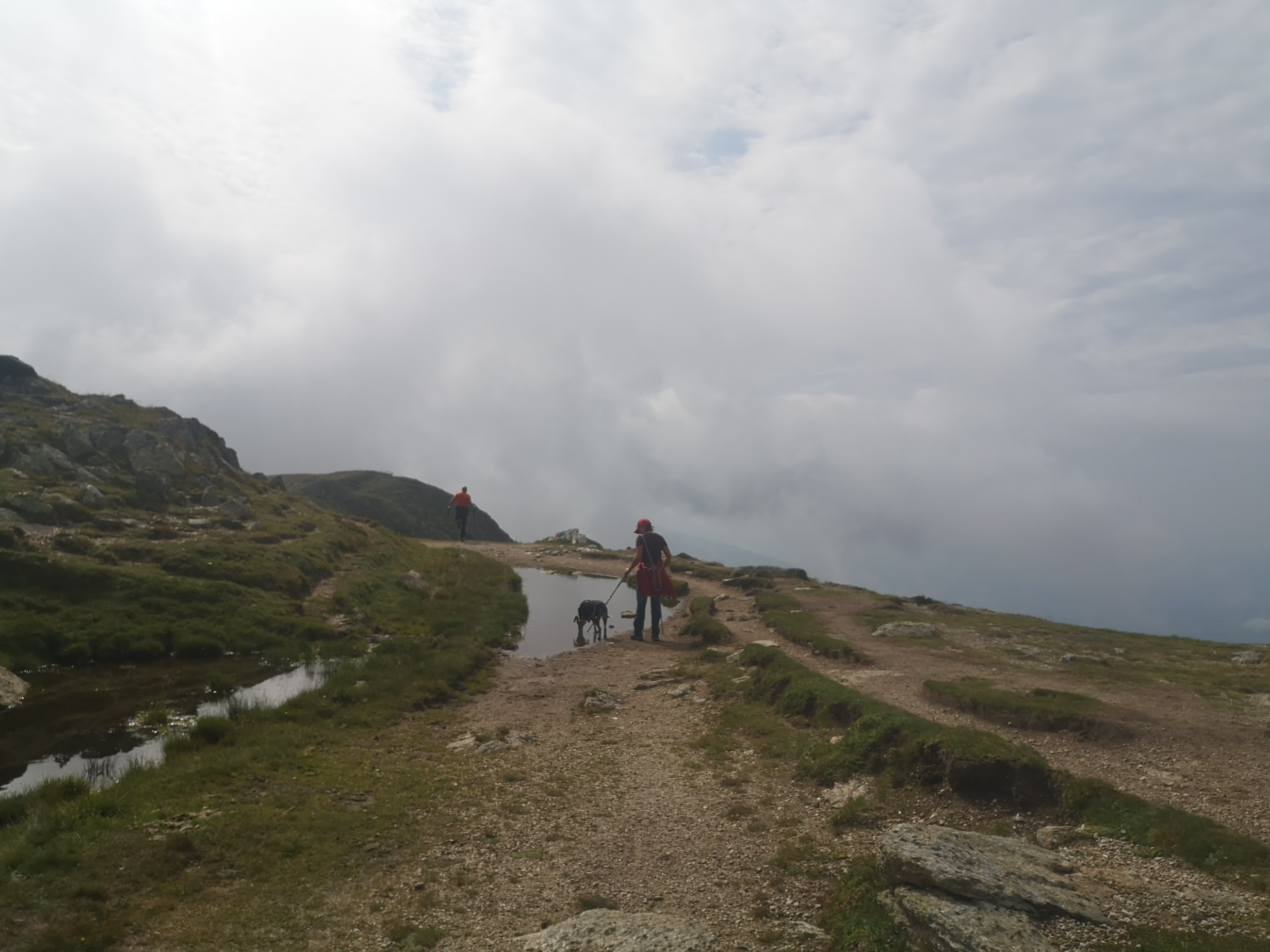 After this gate it was a long but very nice winding road down. At the point where I think most people had come on the path I could have a delicious lunch. At Lammersdorfer Hutte they had a lovely terrace with super views. And we got to hear some nice cultural music in the meantime. The atmosphere was just great!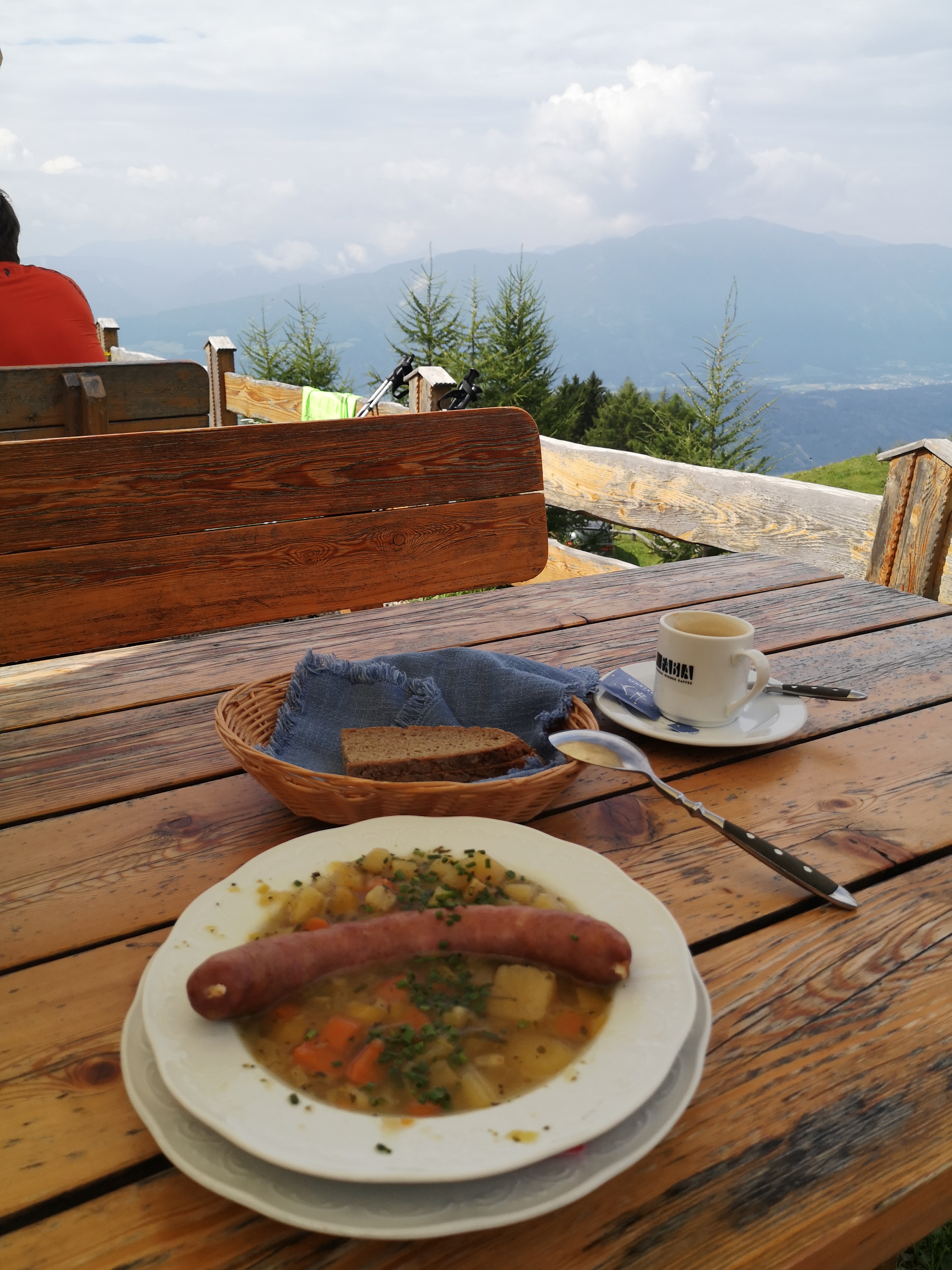 Alpe Adria Trail – Stage 13
Shortly after I arrived at the information point Magic des augenblicks. There were some benches and I saw an opener for those old coca cola bottles! It was attached to the fence which are there to protect you against the cows or horses if you want to sit here for a while and eat something.
I loved this spot!!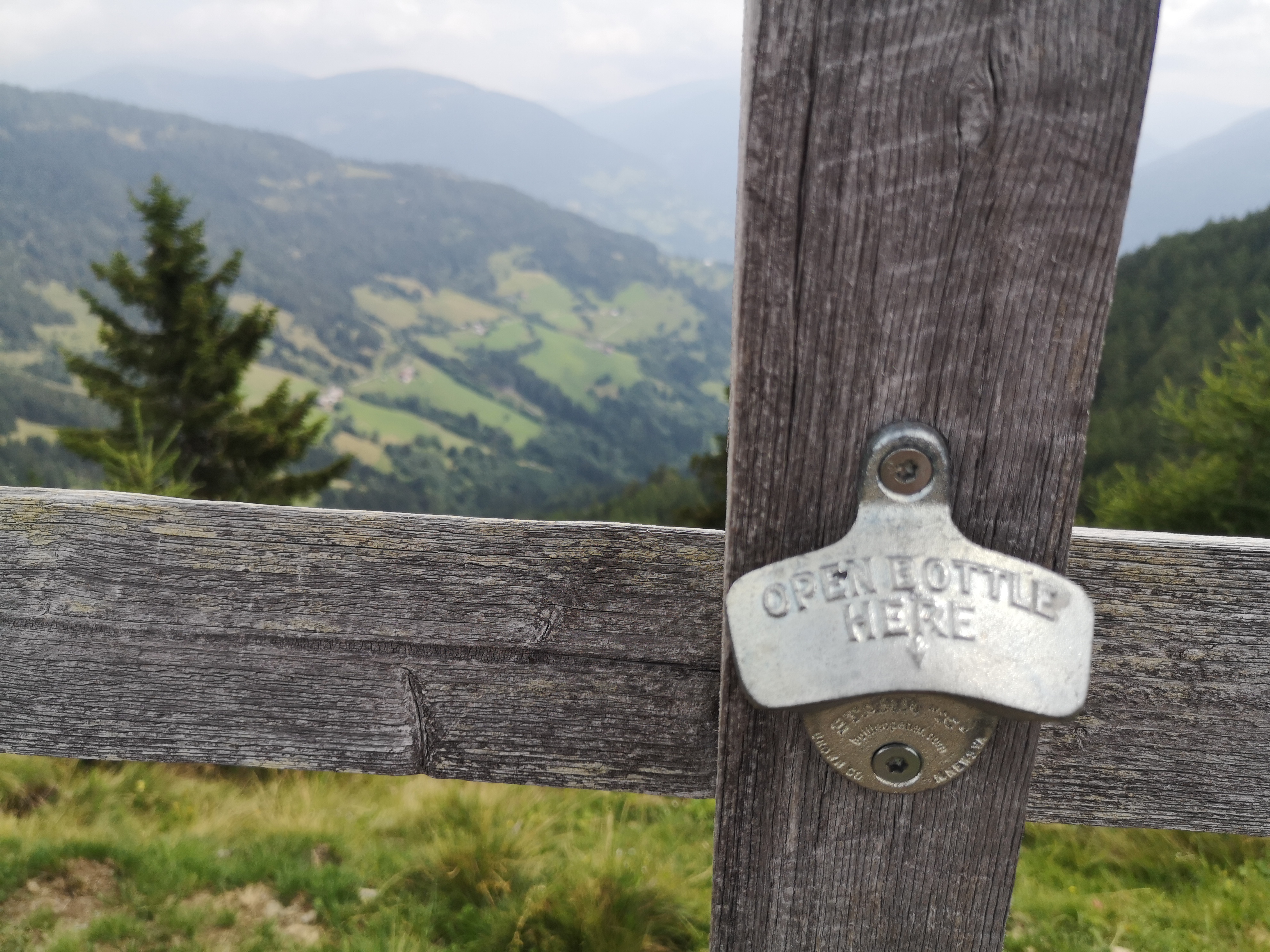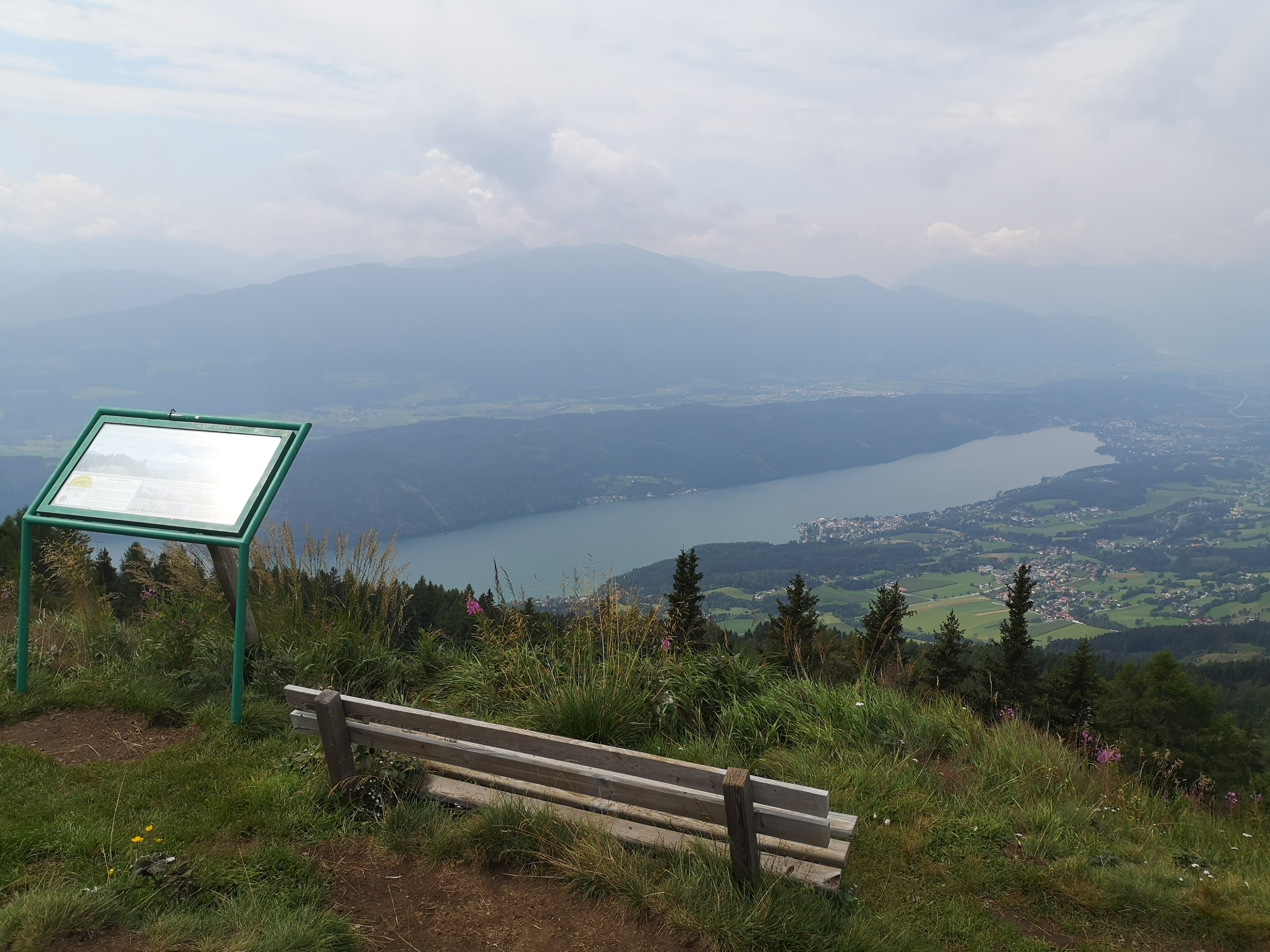 After this I lost the path somewhere… I was too busy with the horses that I met on my path or walked thinking about all kinds of things…. But when I looked again where I was, I appeared to be a lot lower than I should have been, but I was able to return to the route via another path.
The Alpe Adria Trail app is so useful that you can see on the map where you are, what roads and paths there are and how you can easily get back on the route without having to walk all the way back.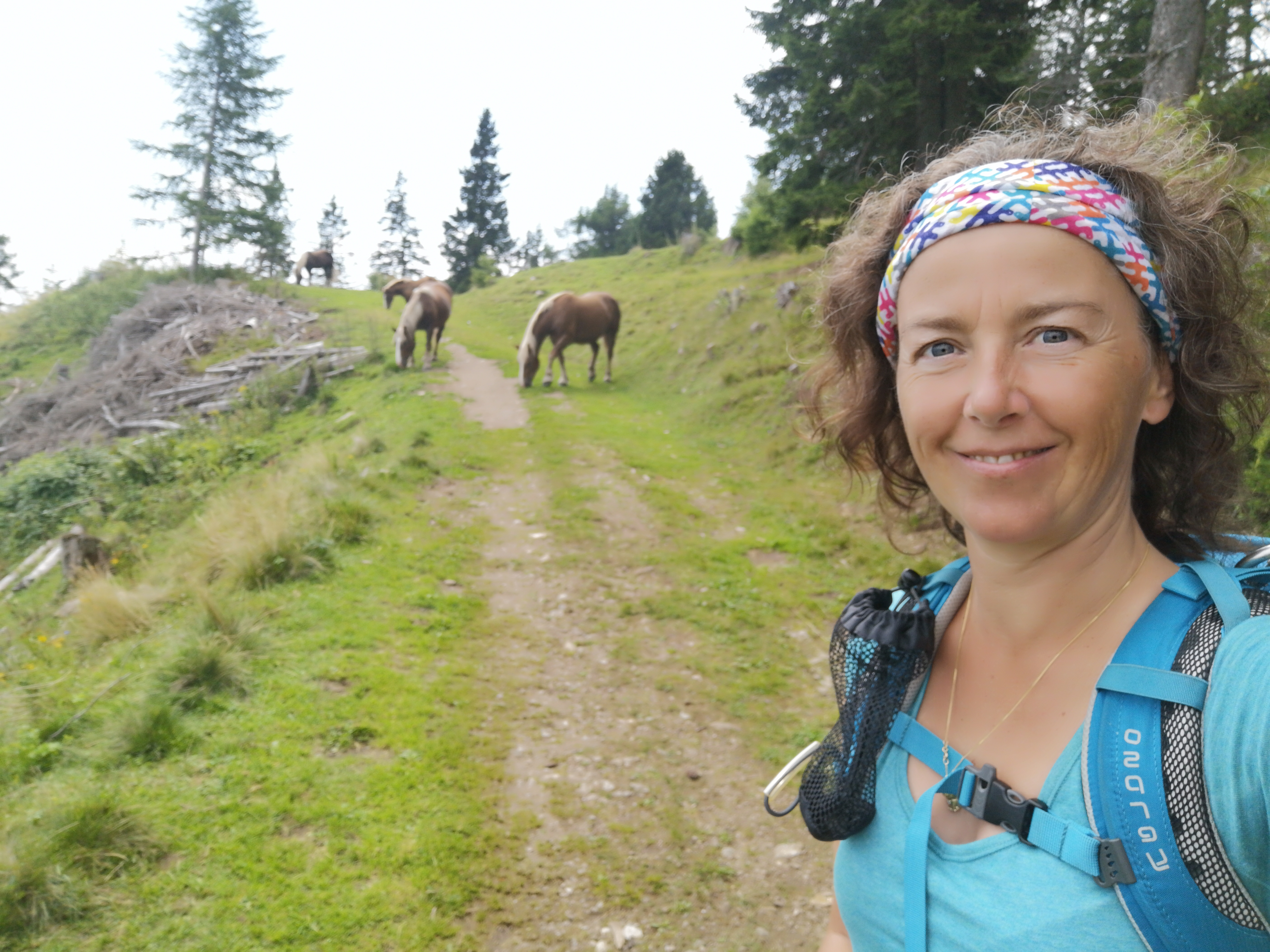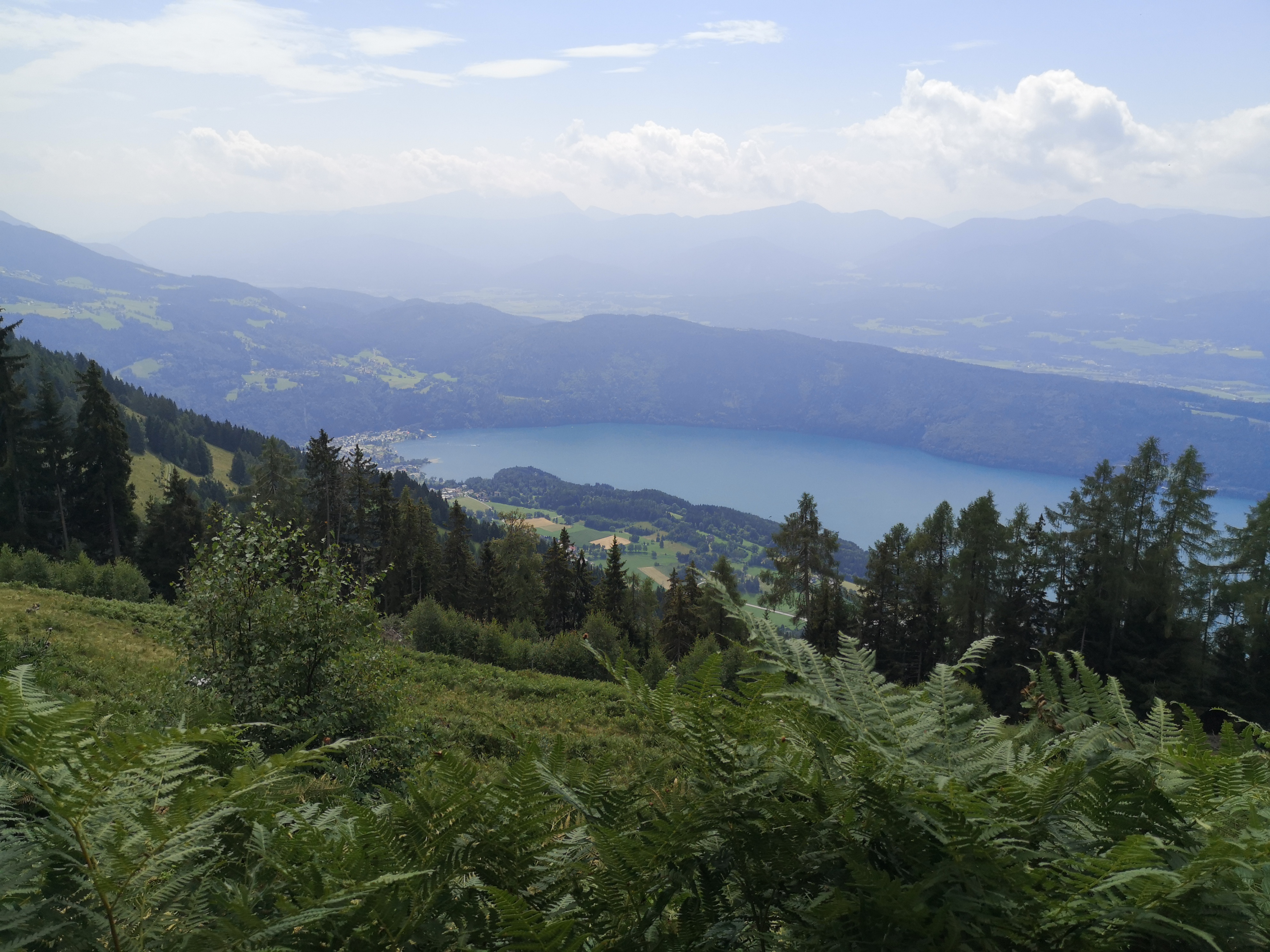 Fully enjoying hiking in Austria!
In the meantime, I fully enjoyed the surroundings which gave me wonderful views over the Milstätter See. It was clear that I still had to descend quite a bit because I would be sitting at the lake again that evening. I was looking forward to cooling my feet in the lake and maybe a nice dip in the lake!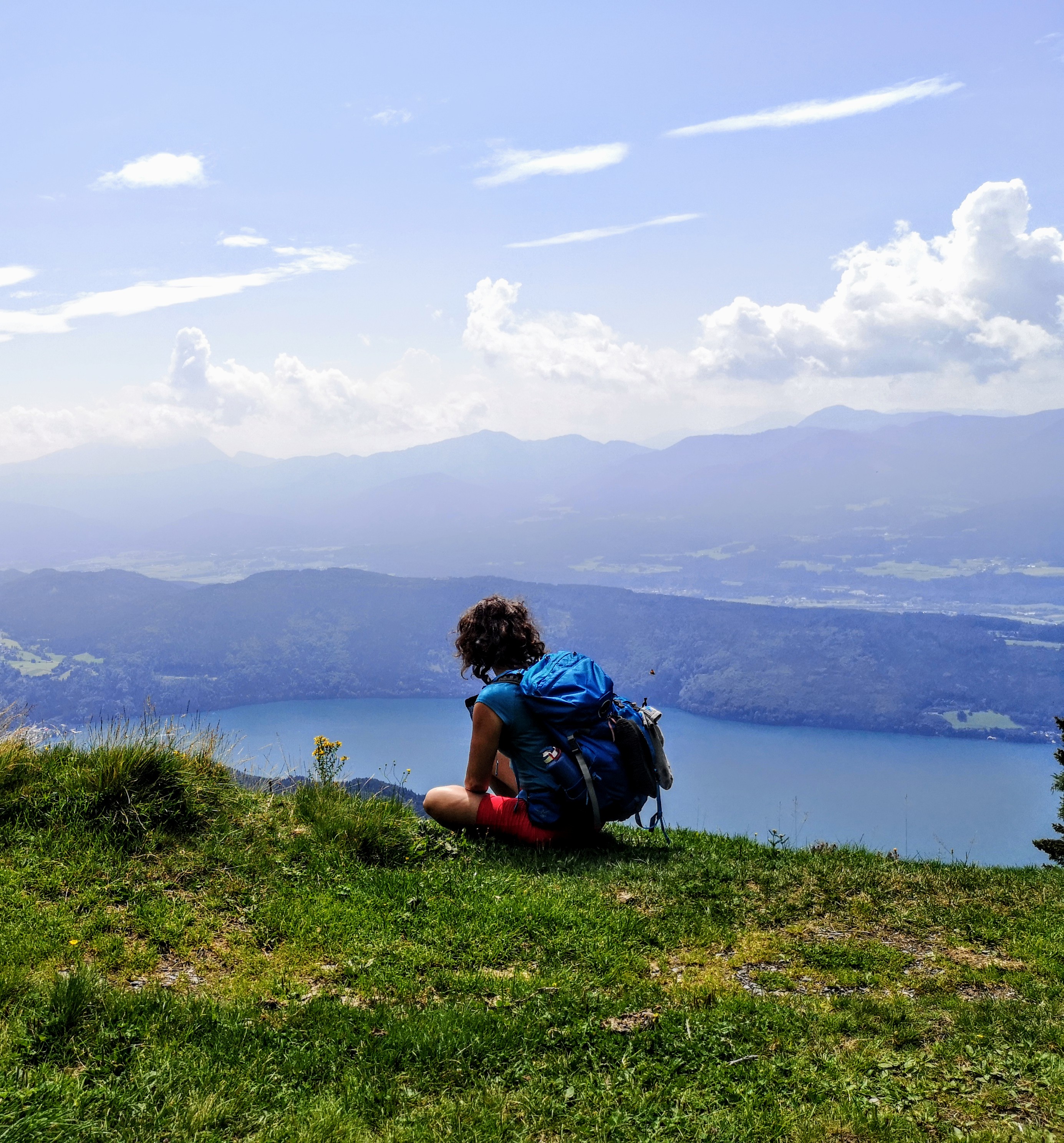 Missing a part of the trail meant that I probably shortened a bit… And I think that's a shame! At first I went back a bit to take another path down which came out earlier on the route. Because I did this a little too quickly to get back on the path, my knee started whining. Because of the many descents, I kept having trouble with my right knee for the rest of the day. So bad that I even called the Nockmobil when I arrived in Matzelsdorf…. but when they had a long queue I disconnected again.
Do you have any problems along the trail?
Nockmobil can help you on the Alpe Adria Trail!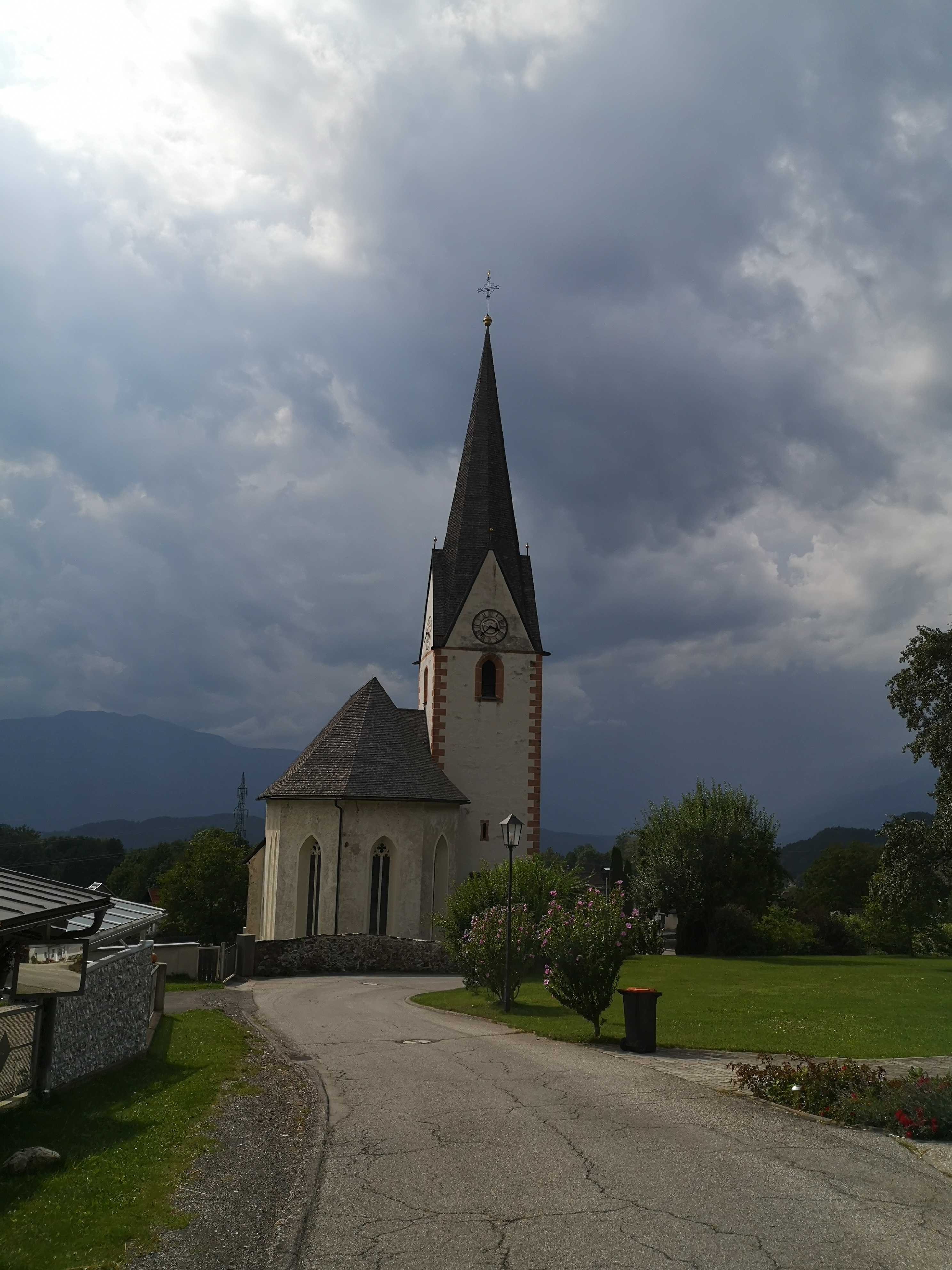 Stubborn as I am I kept hiking in Carinthia on the Alpe Adria Trail. In the end I accomplished it… but I must admit that when I arrived in Döbriach I didn't walk to the lake but on my navigation I walked the shortest way to the hotel.
Hotel Post was my place for tonight and fortunately I had a room alone and I could take a shower and put my leg up high. Also during dinner I put my leg on a chair and took as much rest as possible so I could start the next day fresh and fruity with a painless knee.
Hiking in Carinthia – Austria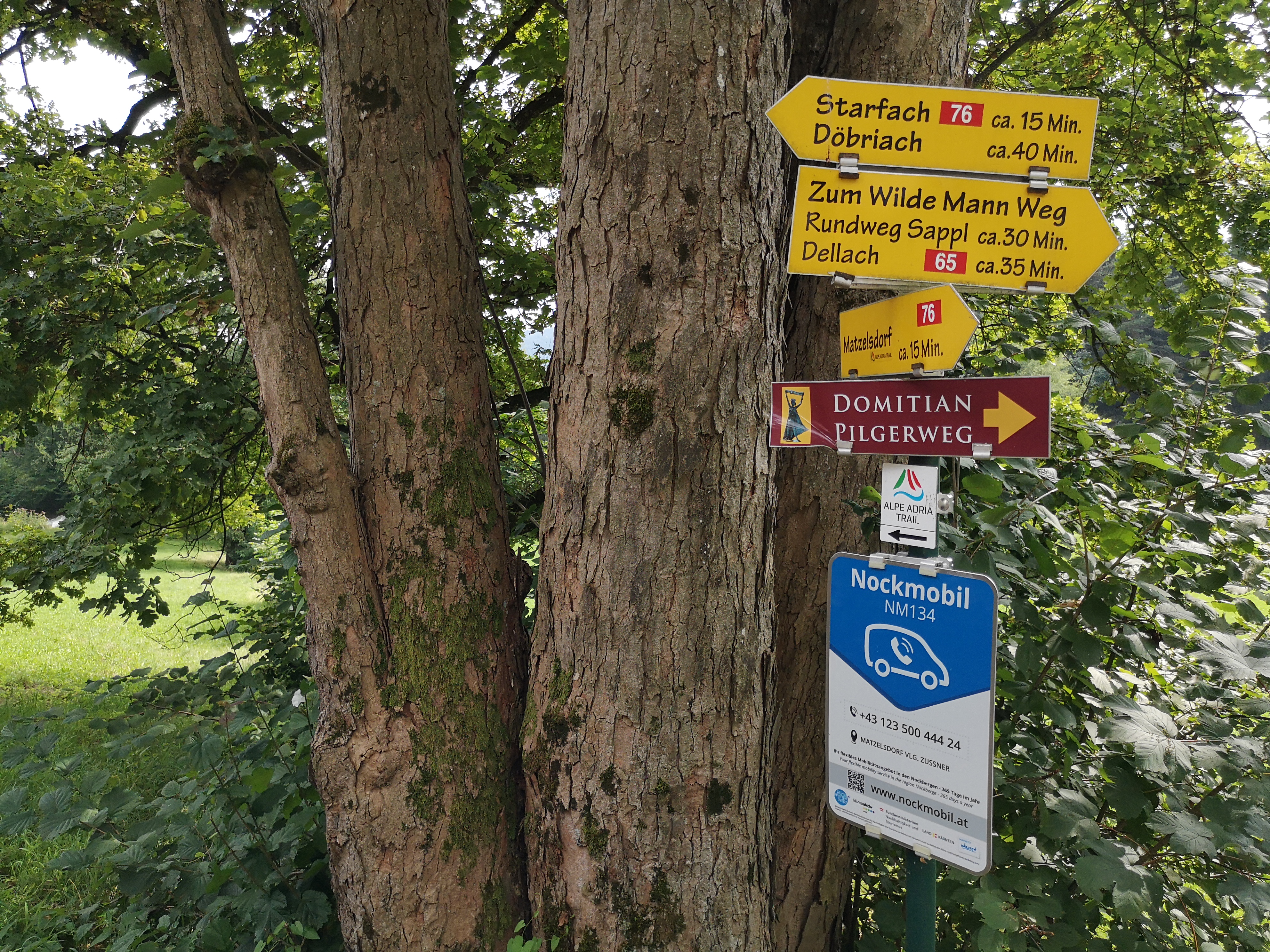 Somehow I didn't expect that to start the next day without any pain in my knee. I felt the same pain I had felt after I had finished the 3rd and 4th day at the Nijmegen Four Days Marches a few years ago. I really had pain for a very long time back then! Luckily I did not suffer from my knee while walking in Carinthia the next days!
Save this tip for yourself
or share on your social media channels.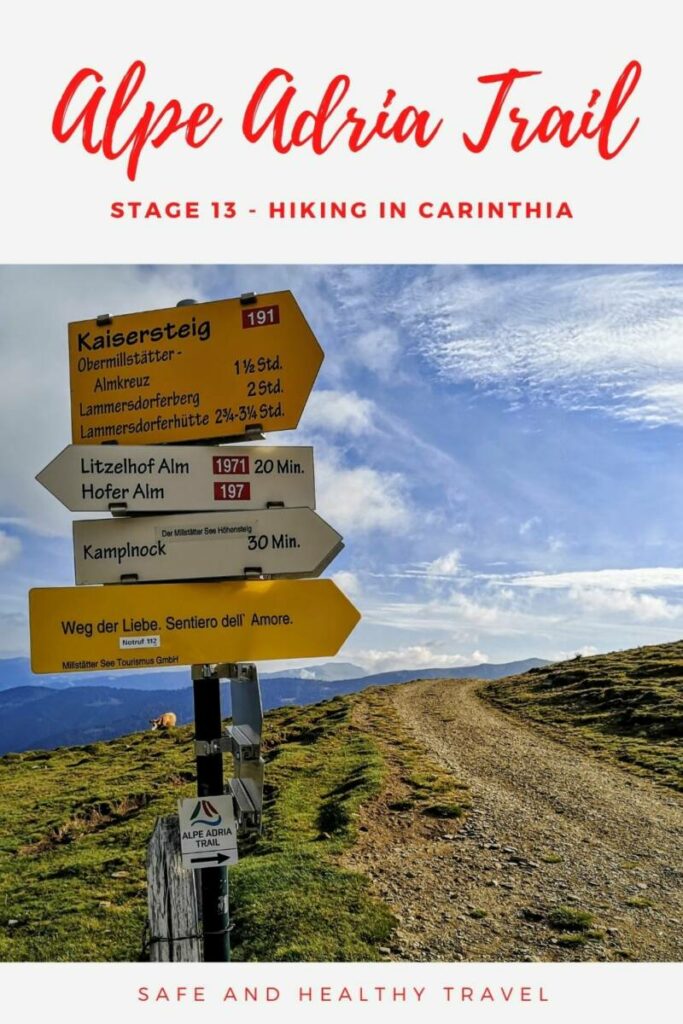 Would you also like to go hiking in Carinthia, Austria?
I totally understand! It's not off my wish list yet!
Check this site to get to know more about the Alpe Adria Trail!
Looking for more hiking inspiration?
Pilgrim path St Olavsleden – Hiking in Norway
Packinglist Day Hikes – What is in my backpack?
Hiking the Hanzestedenpath along the Hanseatic Cities along the River IJssel
Go Mindful Hiking – Tips for a Walking Meditation
Hiking the Luxembourg Lee Trail in 3 days
Do you walk alone as a woman and ask yourself if it's safe?
Read my experiences and tips!
I hope you love and enjoy this world as much as I do!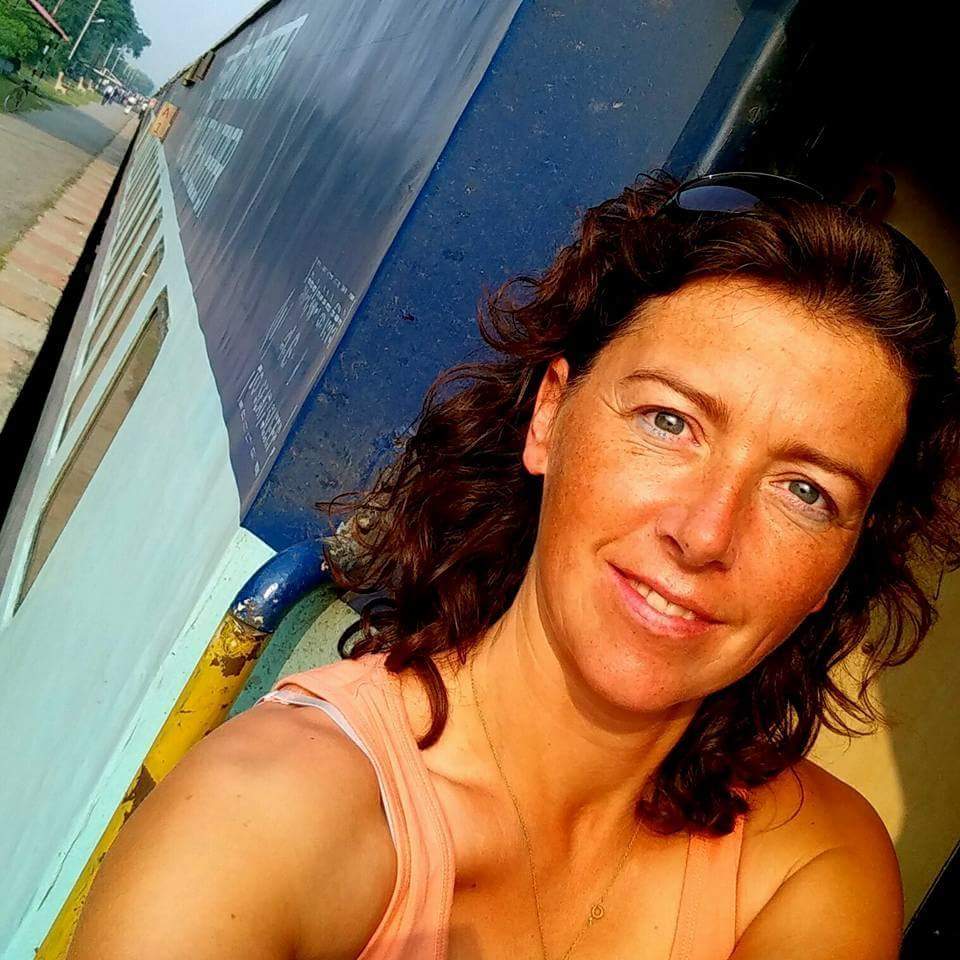 Jacomijn is een politieagent uit Nederland die jou graag laat zien hoe je veilig, actief en gezond de wereld kan over reizen. Safe and Healthy travel is a MUST