The Best View of Stockholm – Sweden
|
To get the best view of Stockholm I went up a view stairs.
When you wander around Gamla Stan in Stockholm, at the Royal Palace and all those great small alleys you see a big building on the other side of the water. It is on the side of Stockholm where at first sight doesn't seem to be much of my interest. So the view from there would be on this side of Stockholm, on the old Gamla Stan!
I just had to go there… see if I could get up here and see the view on Gamla Stan. A panorama view on those old great roofs of Stockholm.
Voor de Nederlandse versie van Het beste Uitzicht van Stockholm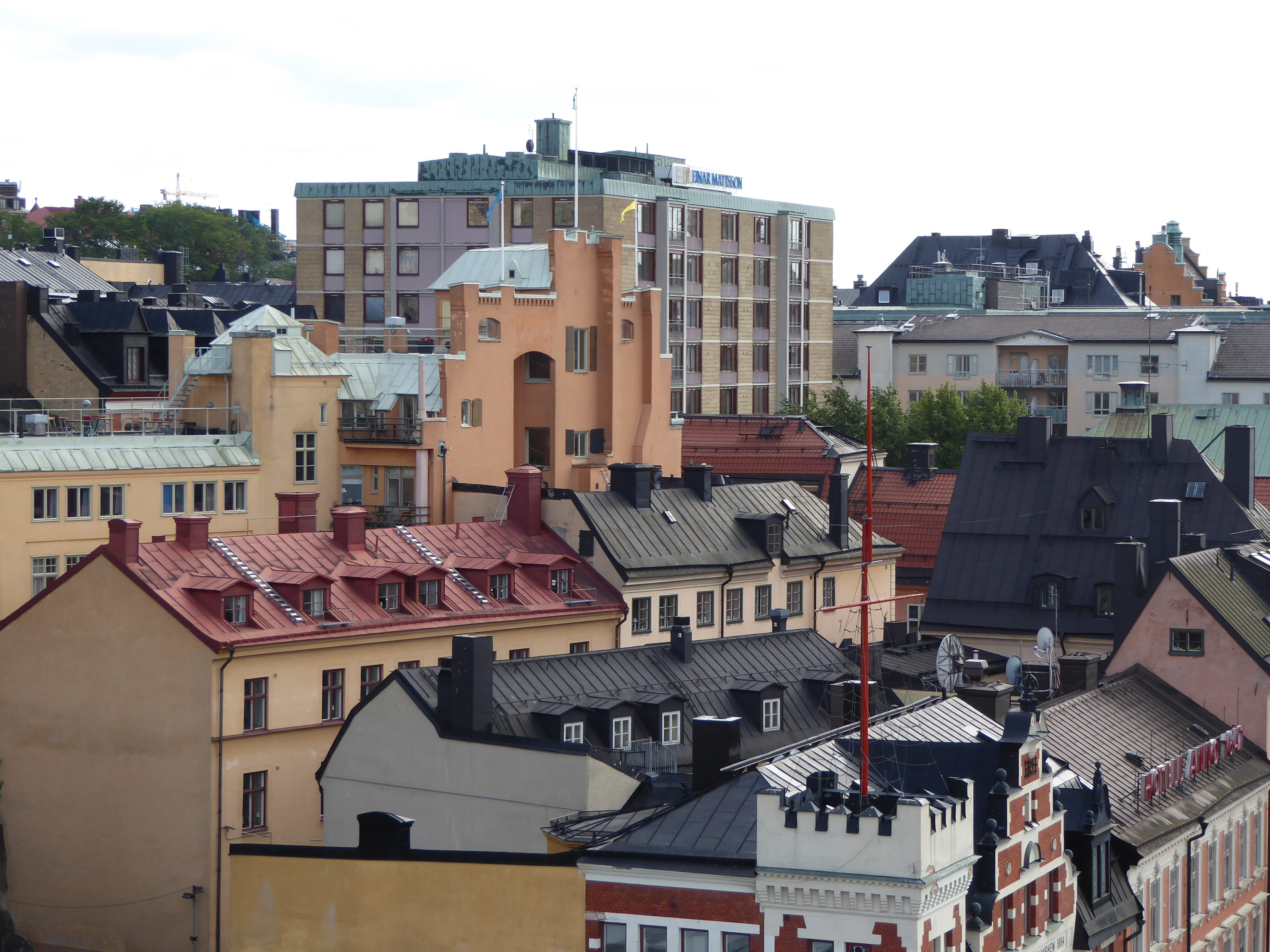 If you walk to Slussen/Sodermalm, also a stop on the Hop on Hop off bus – Stockholm, you can walk along the water and before you start to think that you are walking in a direction not meant for tourists there is a stairway going up on your right. I walked that up, there are a couple and you can pause every now and then and already enjoy the view that keeps getting better and better.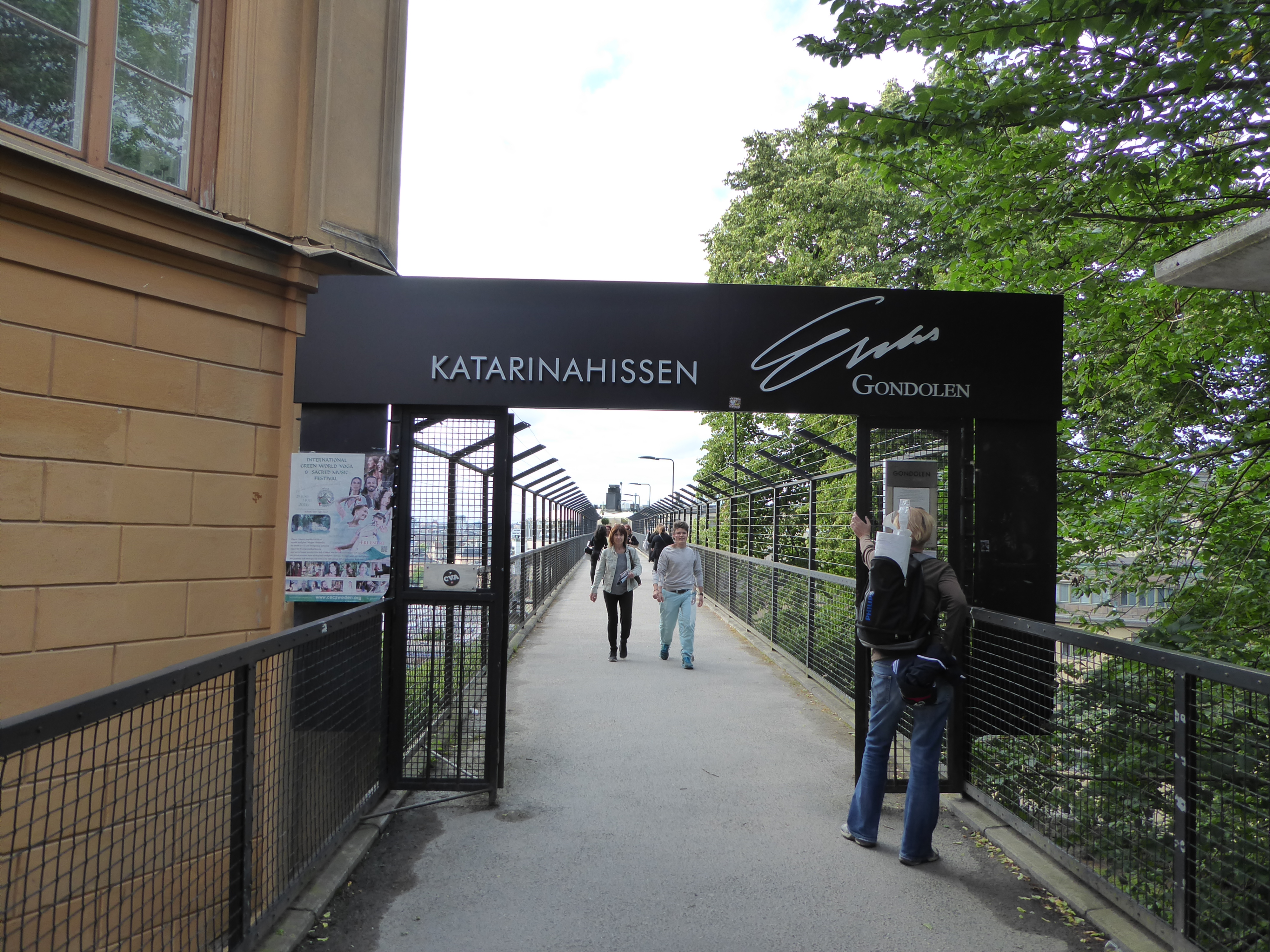 Entrance Gondolen, Stockholm – Sweden
When you're up there you have the entrance to the restaurang Gondolen. just walk there, it is a path that leeds to the big building in front of you, the one I saw from Gamla Stan. The one that will offer you that great view!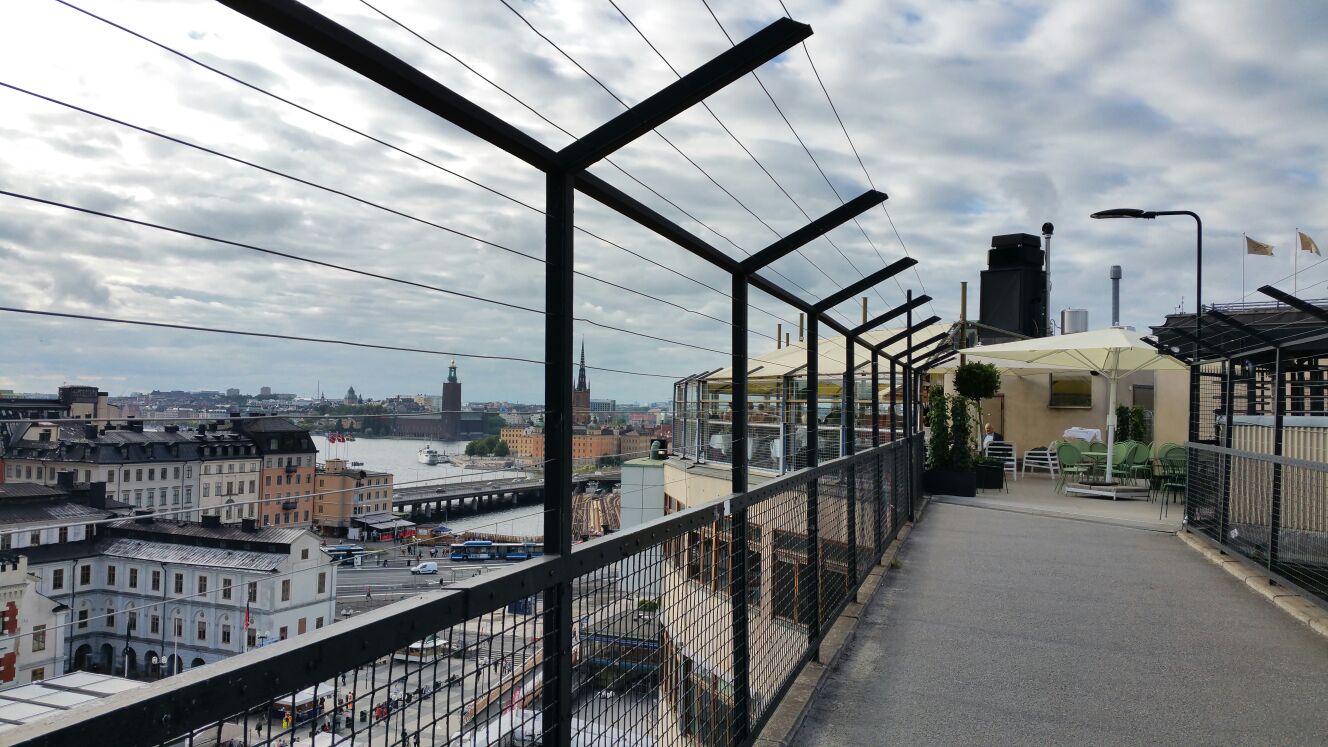 It seems that your just entering a restaurant and I started to hesitate but then a whole group of tourist coming of the terrace. they didn't seem the kind to me that had a drink or a meal here so I entered. I could just walk in between the tables and the customers. Nobody looked at me like I was doing something that wasn't right..
And so I walk on to the next path and there it was.
That great view over Stockholm!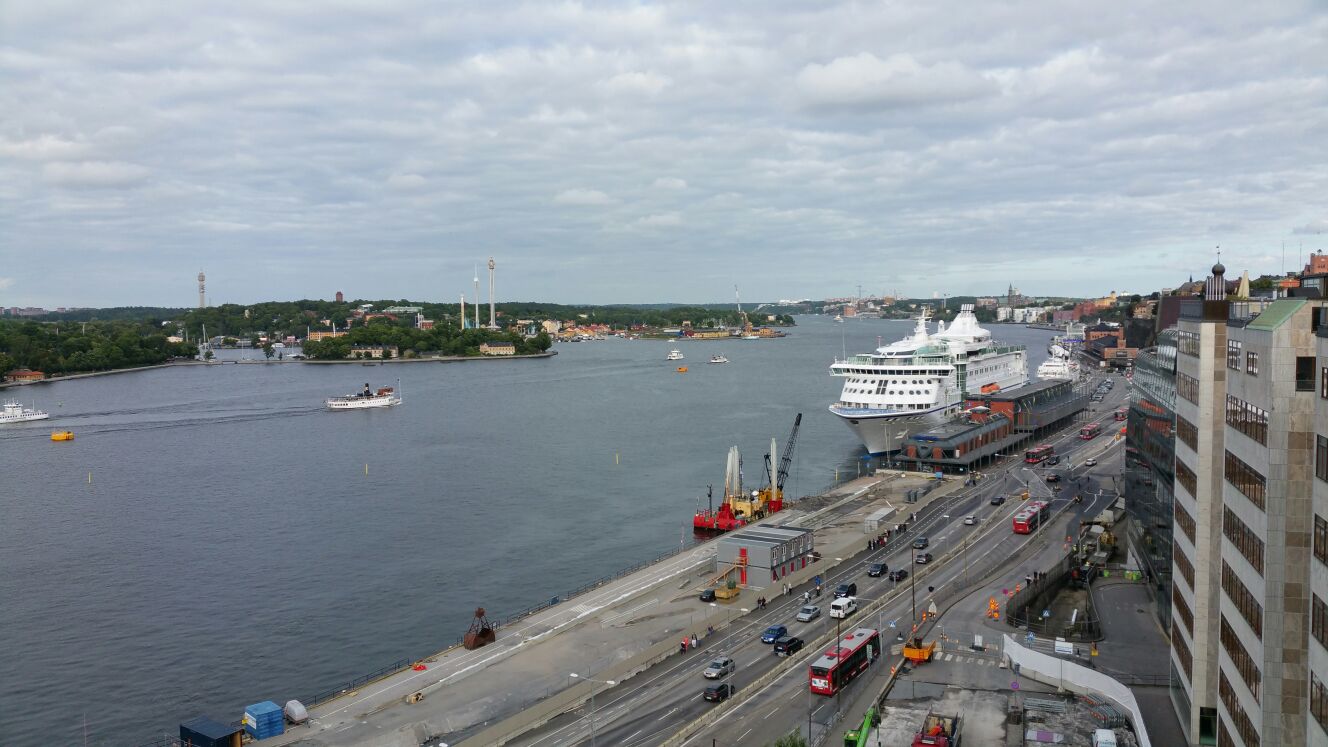 Really!!
When you are in Stockholm make sure to go here!!
Follow me on Instagram to see more of my photos!
And then I went up again for that great sunset shot too ofcourse!!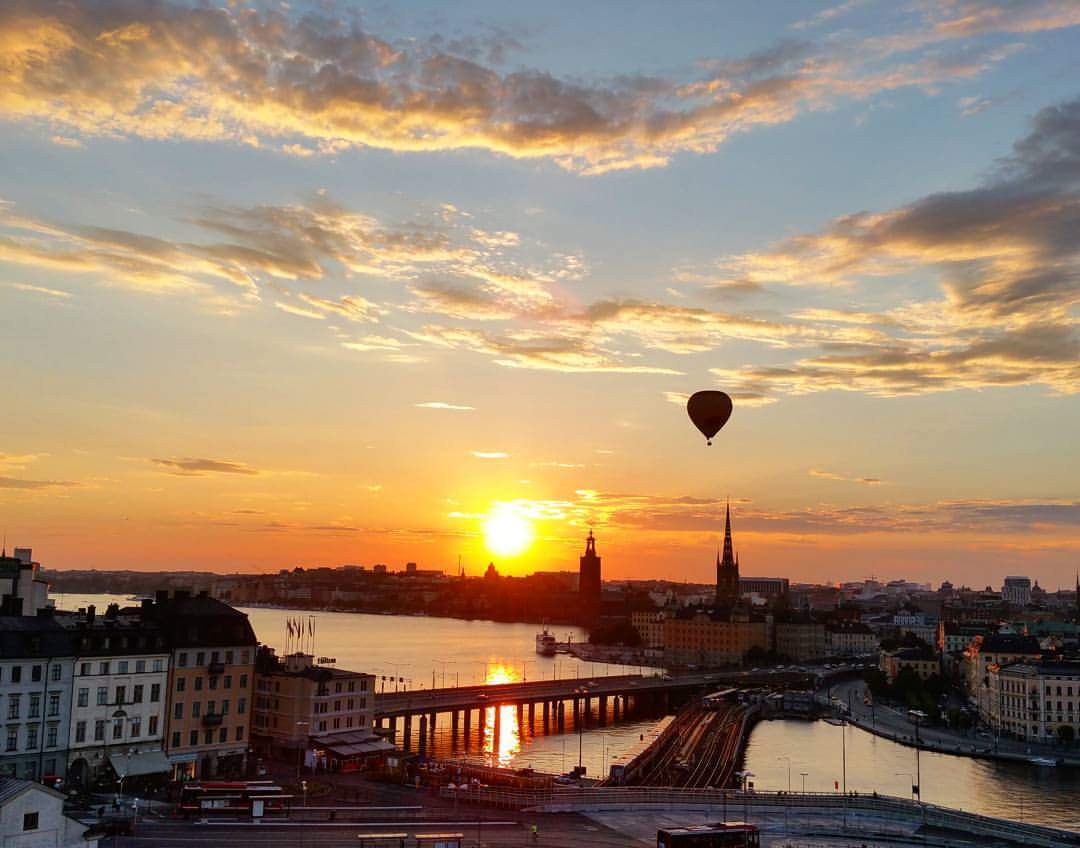 Sunset over Stockholm – Sweden
Isn't it the best??
If you liked this post please share it for others too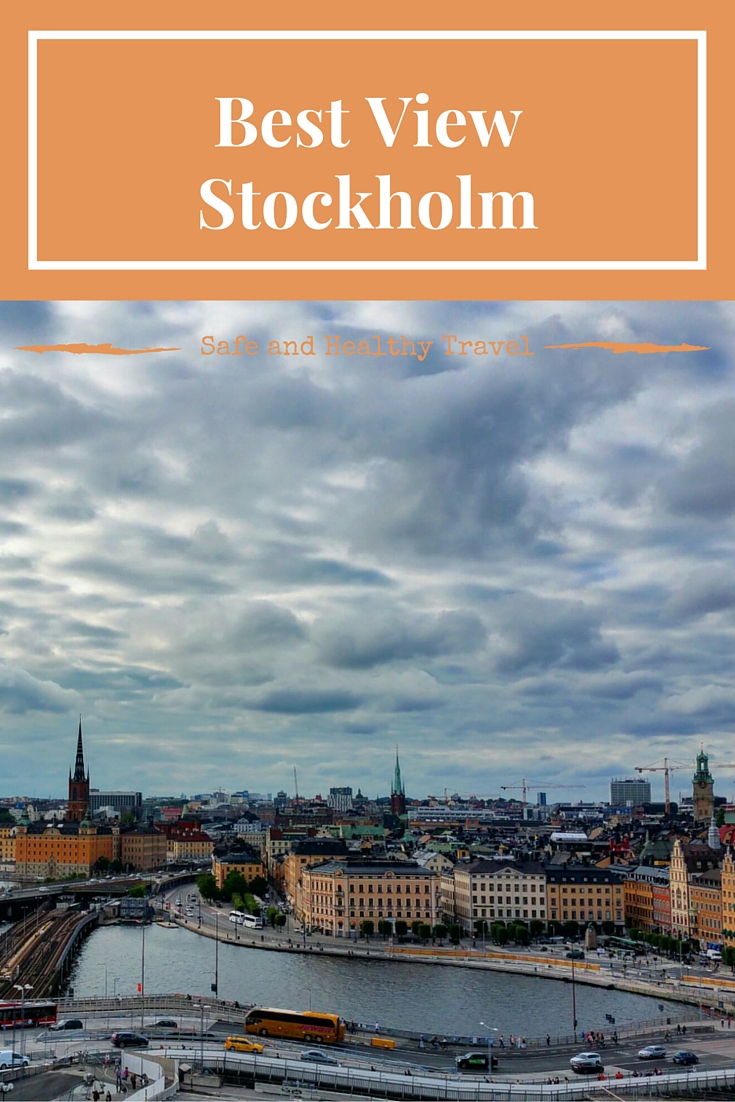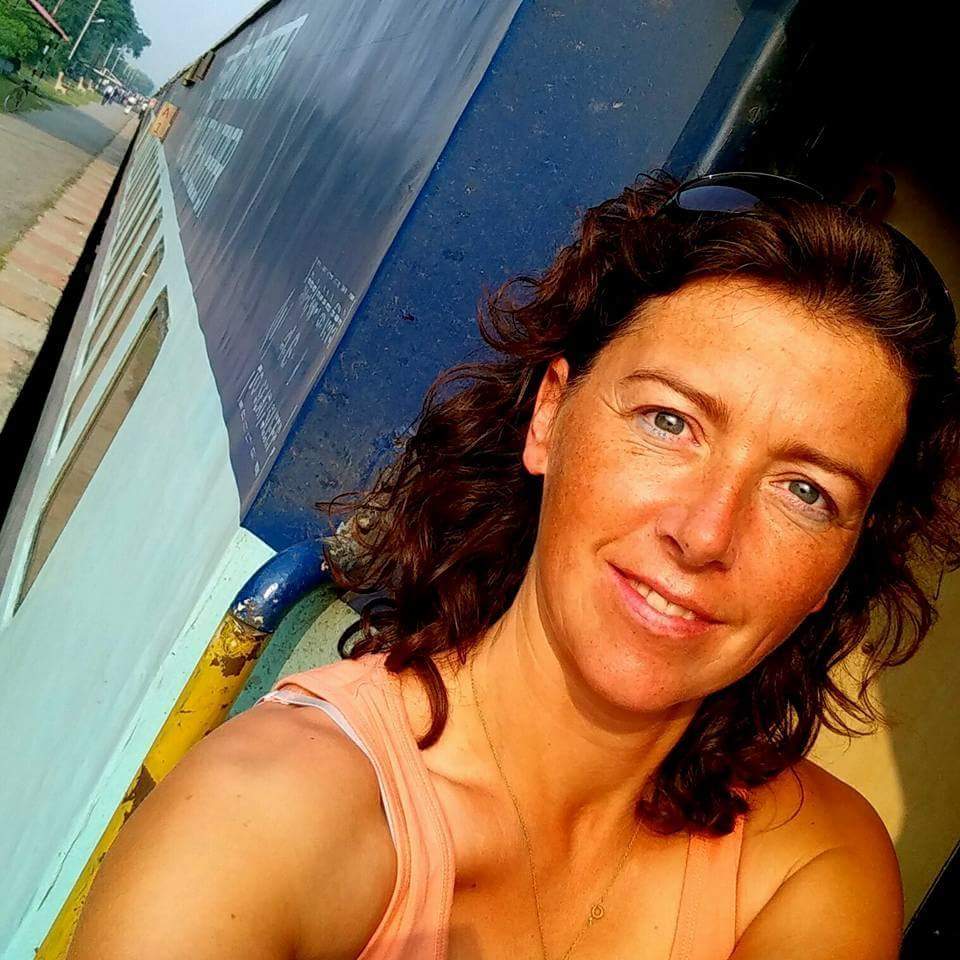 Jacomijn is een politieagent uit Nederland die jou graag laat zien hoe je veilig, actief en gezond de wereld kan over reizen. Safe and Healthy travel is a MUST