Georgetown and its great mural art, Pulau Penang – Malaysia
Pulau Penang is an island of Malaysia, the city on the island is called Georgetown. But you hardly hear the name Georgetown, everybody is referring to it as Penang. In Penang you have many Chinese and Indian people. They came hear to work in the past and stayed to live here. You can see some great old clanhouses from the Chinese heritage. There is a Chinese area and an area called Little India where of course the major part of the people, shops and restaurants is Indian. What is exceptional about the culture here in Penang is that the food looks to be combined at some points. I stayed here for a couple of days and ate at Indian restaurants where I also got fried rice which is Malaysian food of course.
My dad, the bycicle and me 🙂
When you are in Penang you have to see the Mural Art. They are all over  the city of Penang. They are made by a Roemanian guy named: Ernest Zacharevic.
He made several of them and I found some just walking in Penang but also I found maps on the internet with a route to walk and a description of where to find them.
Sadly some of the mural art has already disappeared like "the Old Man" and "Childeren in the Boat". You still can see the shape on the wall but the colours has disappeared.
I just had to make this picture, which they made of themself
But the ones I did see were great! Everybody who comes by them wants to takes its picture, with or without themselfs in it. It is great to see what people do to get themselfs on the bike or on the swing. Ofcourse I did it too 🙂
Also because of that the art is interactive with its audience which makes it even better!
Also the city of Penang has noticed the attraction of the mural art and developed their own kind. It is not painted on the wall but it is made of iron and resembles the way of living in Penang. They made a poem or little story to tell the story of the sculpture. You see those almost on every corner. They are also nice and inventive but the ones of the artist are my favourites!!
Also I saw some art that was great but from other artists or put there as to recognise a shop.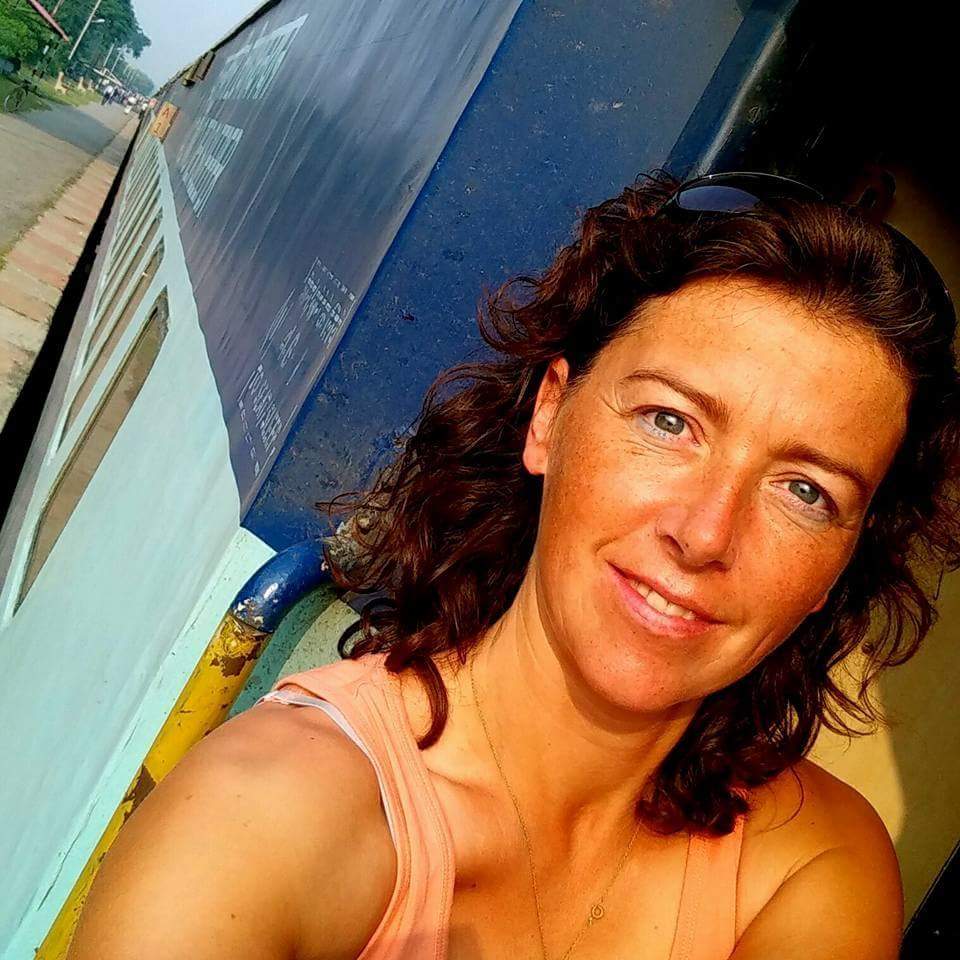 Jacomijn is a police officer from The Netherlands who loves to show you how to travel the world Safe, Healthy and Active!! Safe and Healthy Travel is a MUST!