Flying an Old Plane in Poland
|
Flying an Old Plane in Poland wasn't on my list of things to do but when it got on my path ofcourse I went!! I immediatly got excited and wanted to go! I saw the Colourful Old Plane but my mind couldn't decide yet if it was even a possibility!!  Flying an Old Plane..
In may of this year I was in Poland cycling, I do that every year with the same colleagues. One year we are in The Netherlands…the next in Germany and also Poland has a turn. The colleagues are also out those three countries, Police, Justice or Fire Brigade / Gouvernment. It is always really nice and a fun time with eachother.
Voor de Nederlandse versie van In een oude Dubbeldekker vliegen
The fun got another level this time as we were promised to go flying!! We had seen the announcement but still…I didn't think of it like this! I'll tell you what surprised me most!!
Flying an Old Plane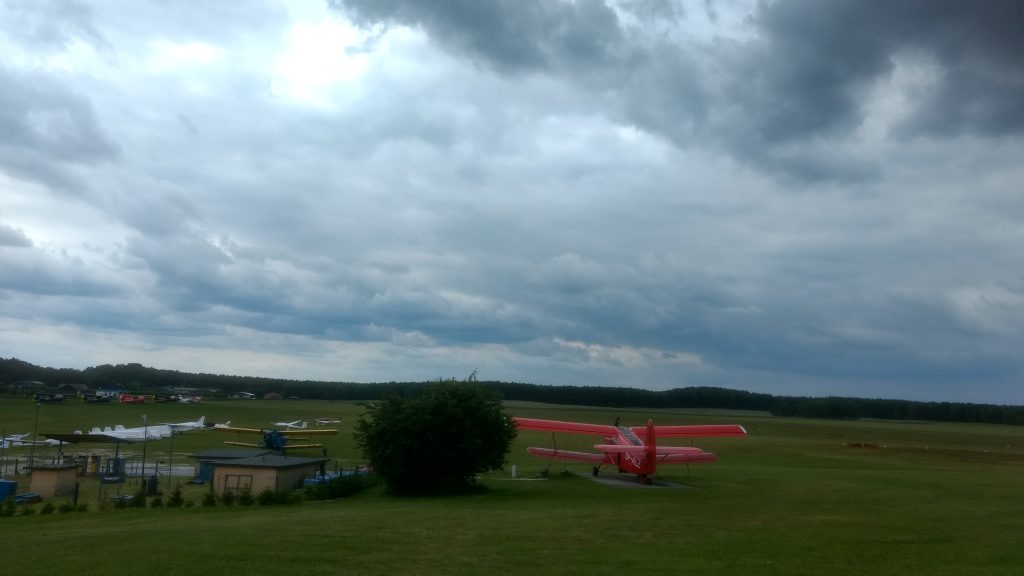 We came in cycling from the woods onto this airport. It was not an airport as we mostly know it, it was just a field of grass and there were some planes on it. And not just any planes…they were old. And I mean… Really old!!
The first plane I saw was this one…as you see…it has no door anymore!! Can you imagine that this thing still goes high in the sky?? We more and more started to believe that it was a joke… We wouldn't go flying!!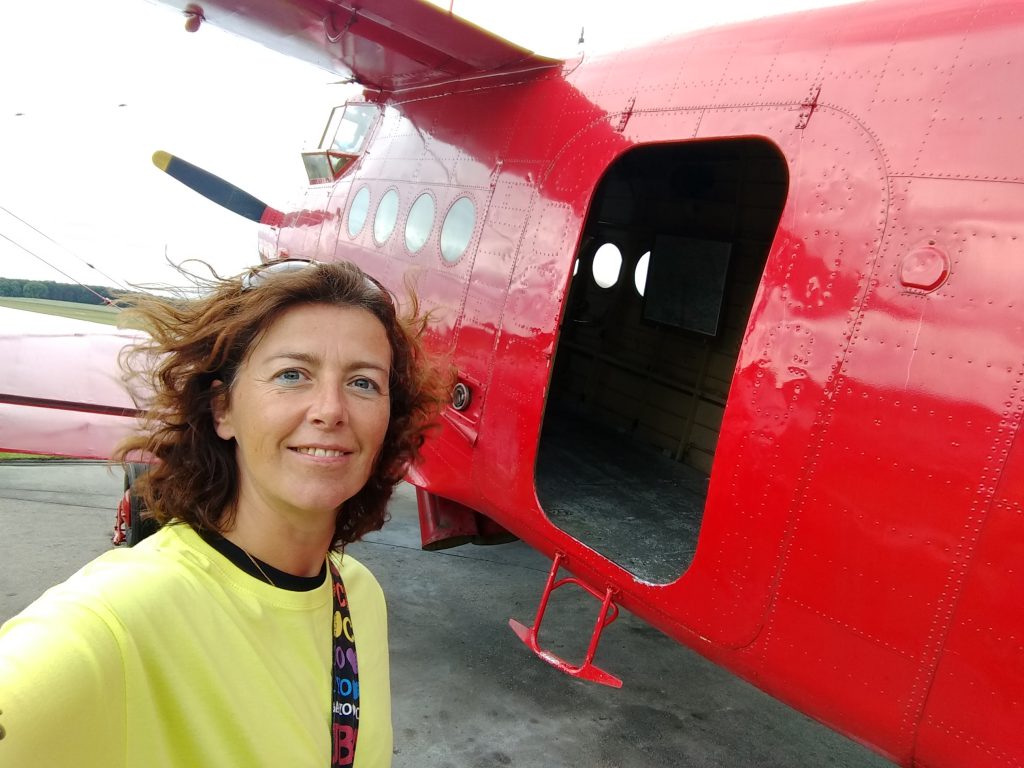 Flying an Old Plane in Poland
But we walked on to the next plane. It almost looked the same, as old as this one only other colours 🙂 We got into a yellow and blue ancient old plane.. That is how it felt at the time… and as you would see in a minute….it was!!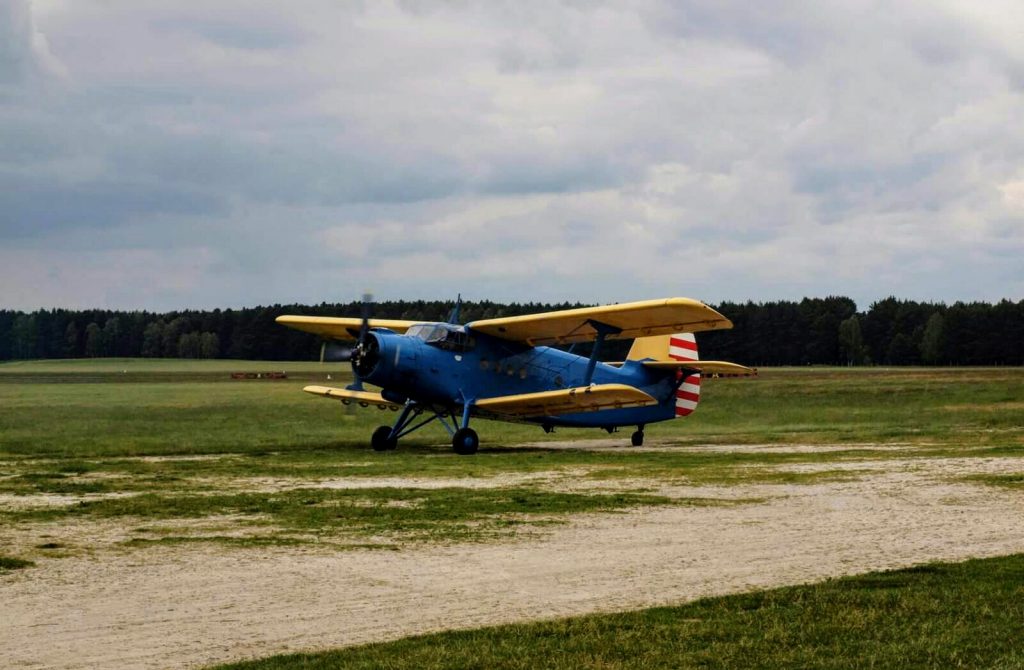 It looks like a plane out of an old movie, doesn't it? … or one that was used for stunts… I saw myself standing in between those wings and doing Yoga Poses!!
Wouldn't that be great?
Well…just to make sure I did a short prayer for a good ending 🙂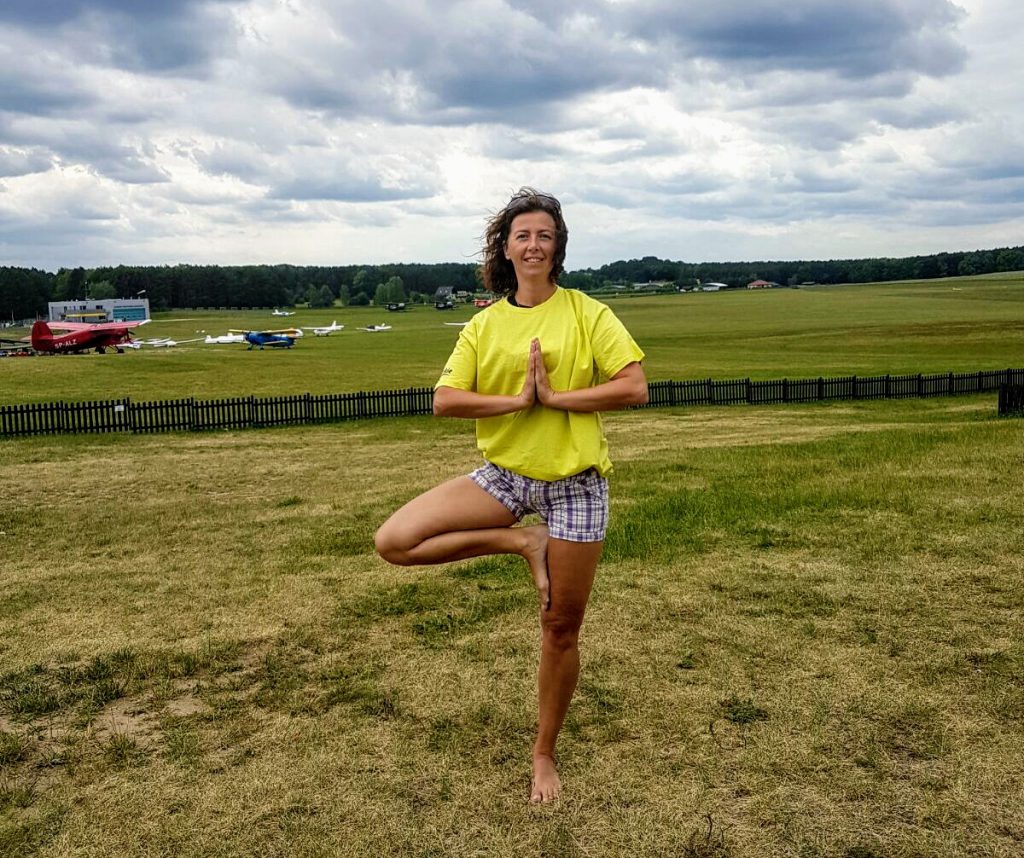 I was excited to go in the plane…but also still thought it would be a joke. That, in the end, the plane wouldn't go up and we would get out again with a good laugh. But we all got in. There were so many of us that wanted this experience that the seats ran out so Willem and I couldn't sit down anymore. We were send to the front of the plane and so we were standing in the door of the cockpit. And that gave us the best views and best spot if you ask me!!
We were driving the strip for a long time. During that time I still thought that it wouldn't go high.. But then all of a sudden, they were really working it in the cockpit and they made it work!! All of a sudden we were in the sky!! And it was quick and almost without a shock or bumps..
We really went up!!
If you want to see my life video on FB … It is a long one…but you'll see us wondering about it and being amazed by it all!!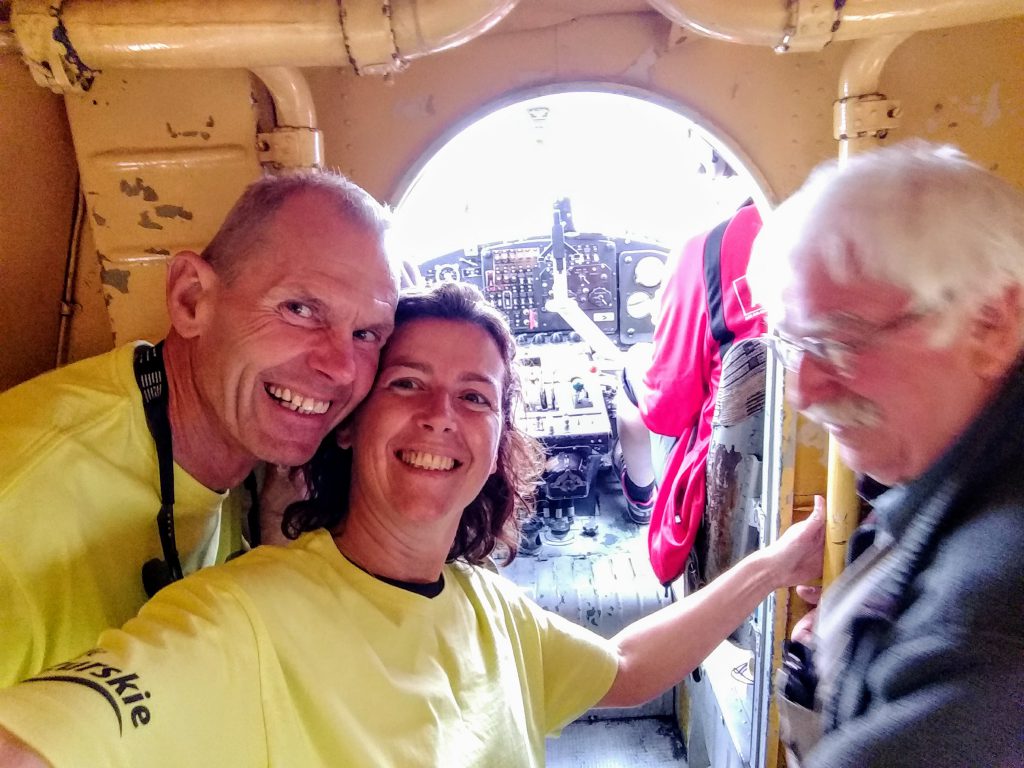 Flying an Old Plane – Zielona Gora
And then Sandra, my colleague from The Netherlands got to fly the plane!!
She was really stearing herself and trying to hold the plane in a straight line…well if you have look at my short Youtube movie you'll hear us screaming for some a couple of times 🙂 It wasn't always steady!! I loved it!
Sometimes it felt like I was surfing high in the sky because I was standing the whole time. It is a totally different experience then sitting down ofcourse!!
And then it was my time to go Flying in an Old Plane!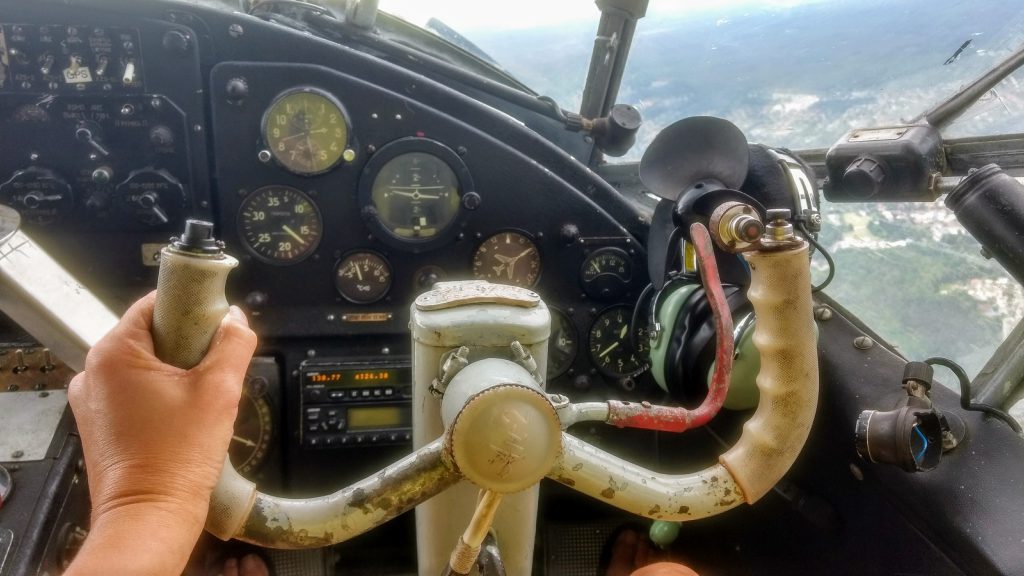 Really…this is my hand on the steeringwheel and you see that we are still high in the sky!! It was a great feeling to try to keep the plane steady flying.
How To Fly an Old Plane
Did you know that there are a couple of ways to steer a plane? First it was the steeringwheel ofcourse. Pulling it up and down ofcourse… but also turning it right to left it pushed the wing down or up.. And then there are your feet! They can take the plane also to the right and left but in a different manner then the steeringwheel, there it was the nose or the tale that goes left or right. So all together you need to take notice of all kinds of levels. It was so interesting and I have never thought of it in this way!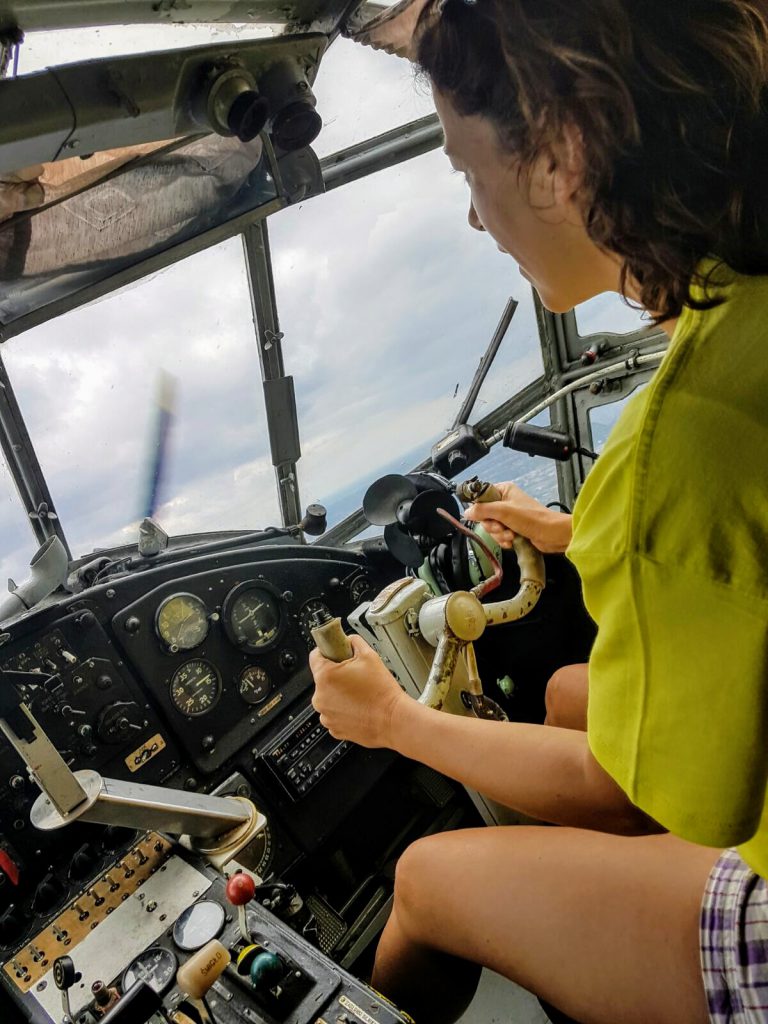 I was really trying to get the plane to fly steady, not to over steer so everybody in the back would scream from that rollercoaster feeling you get in your stomach.. Which I did enjoy just before 🙂
I think I did good. I didn't hear my colleagues scream and they enjoyed the great view over the city and surroundings of Zielona Gora!! I really loved my time behind the wheel…it was around 15 minutes I guess… I did have time to really figure out what my feet should do…what the steeringwheel did… It takes some time to really figure it out…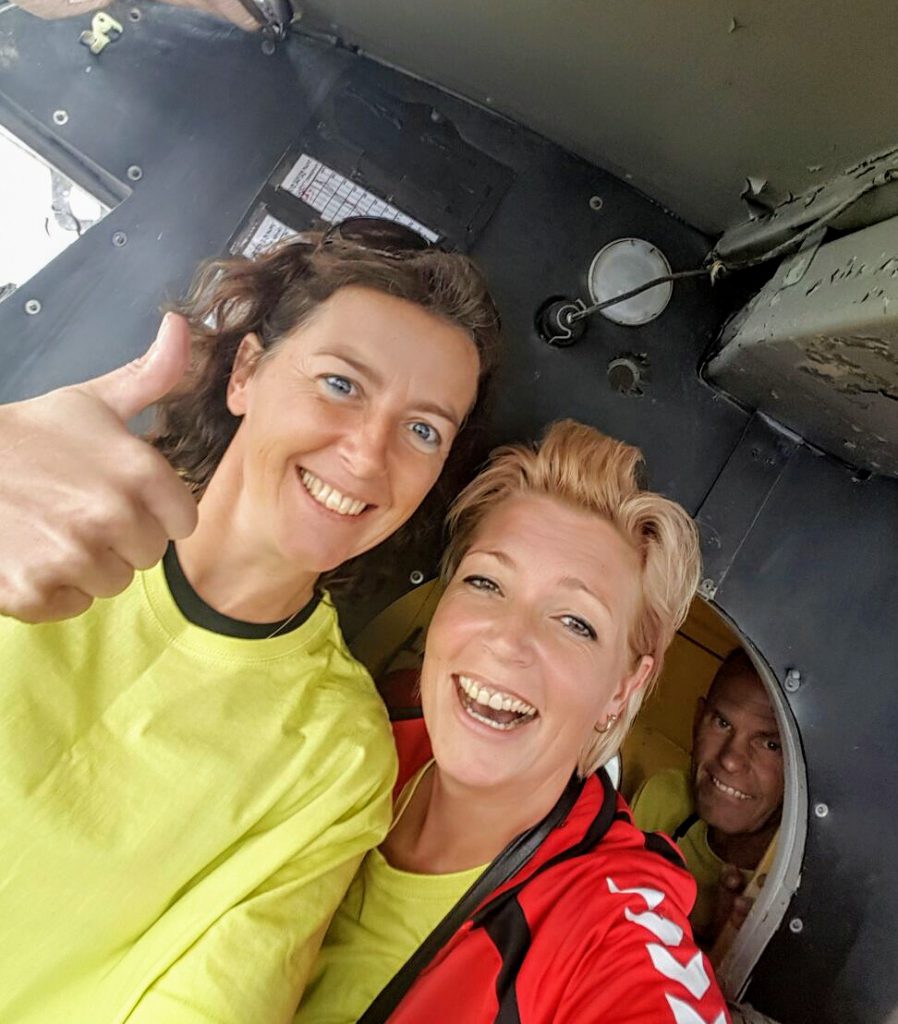 And time for a selfie too!!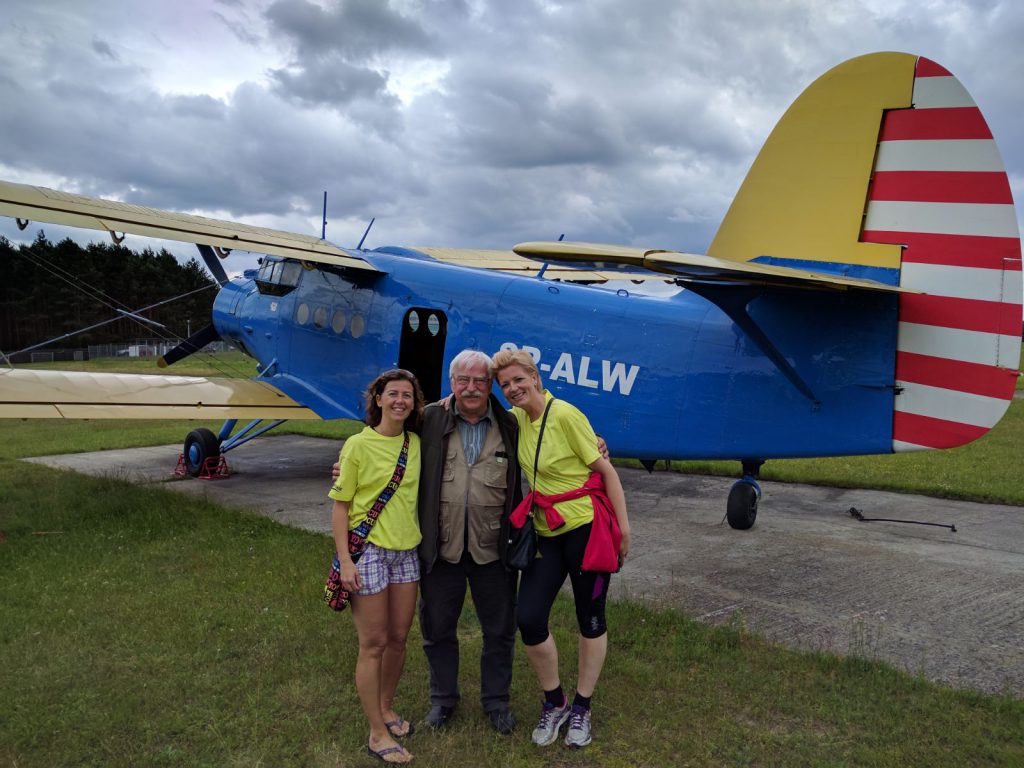 And ofcourse we had to pose with the man that let us steer this great old plane!!
It was really an exciting experience! The fact that I thought it would never fly….and I was standing the whole time or even flying myself!! I loved it!!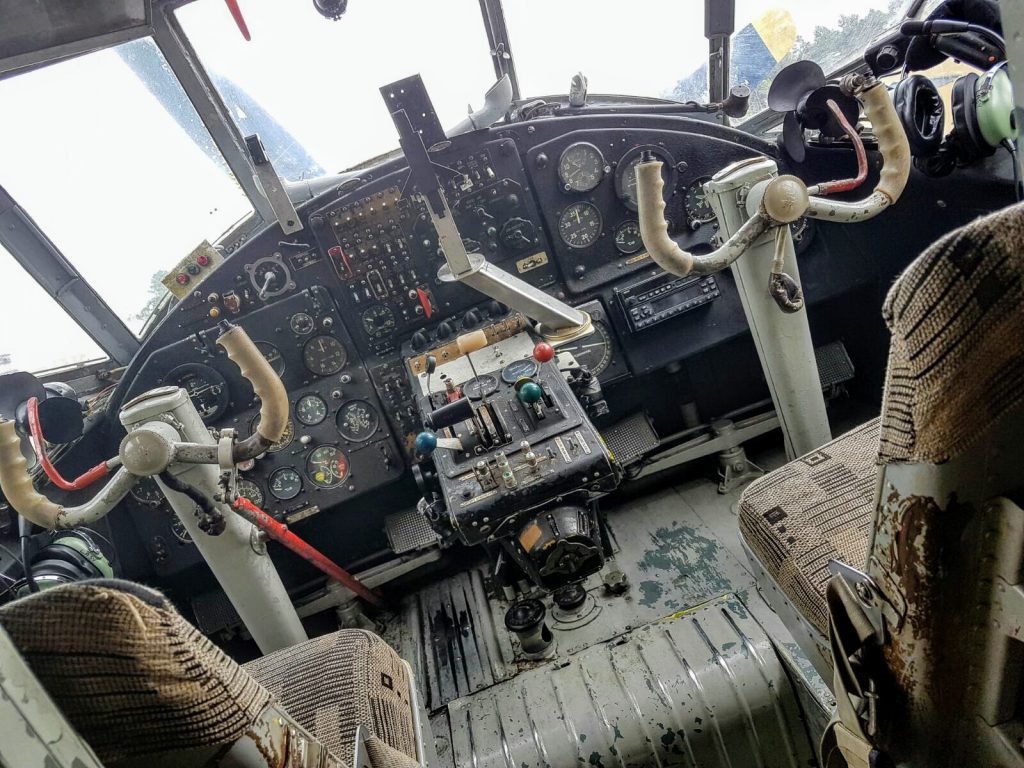 Look at this cockpit!!
It reminds me of some of those old local buses I used in Laos!
What is your best Airplane Experience?
If you liked this story as much as I did please share it for others!!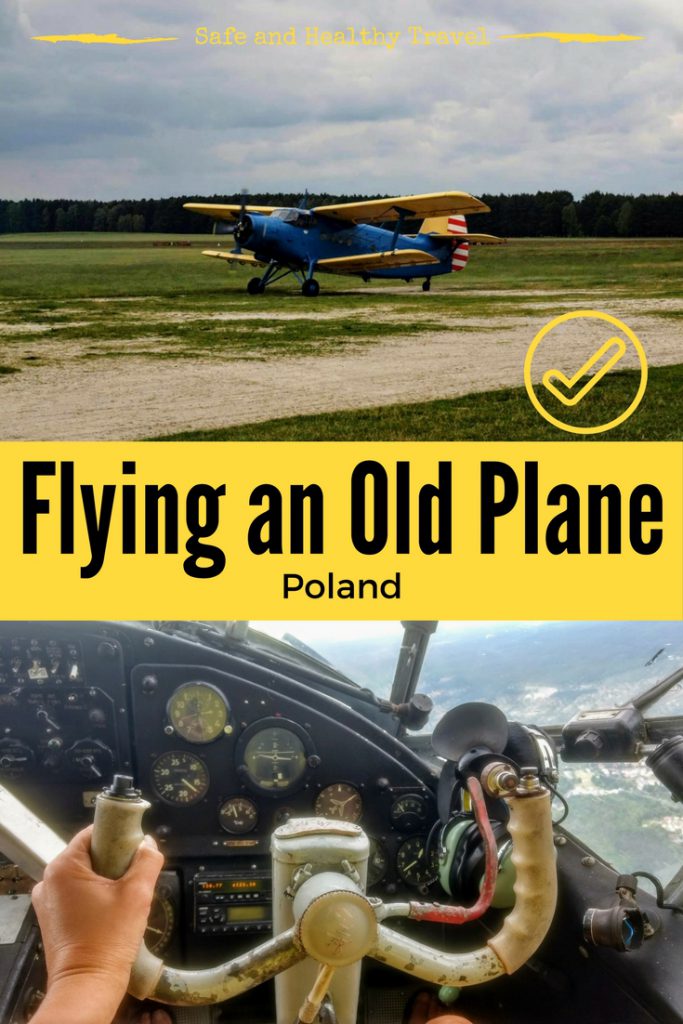 Do you want to see some other adventures of mine?
Hitchhiking on a Shabbat in Israel
I couldn't believe what I heard – Sri Lanka
The Camino Frances – Reaching my Goal
And eh… Did you know this?
I hope you do love this beautiful world as much as I do!! #Enjoy
—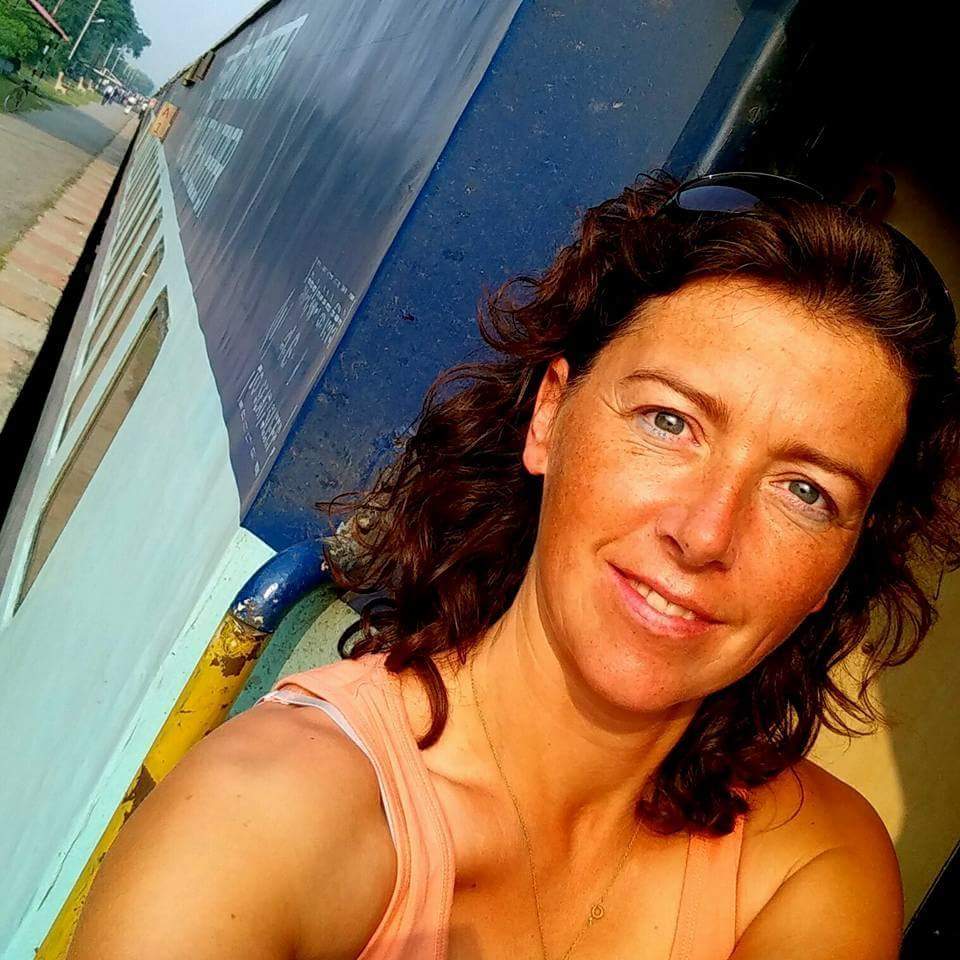 Jacomijn is een politieagent uit Nederland die jou graag laat zien hoe je veilig, actief en gezond de wereld kan over reizen. Safe and Healthy travel is a MUST