Going Up Table Mountain, Cape Town – South Africa
|
On a great sunny day we went up this mountain. The wind was still blowing rough but it was not that cold anymore! It was really starting to get spring and you could feel that!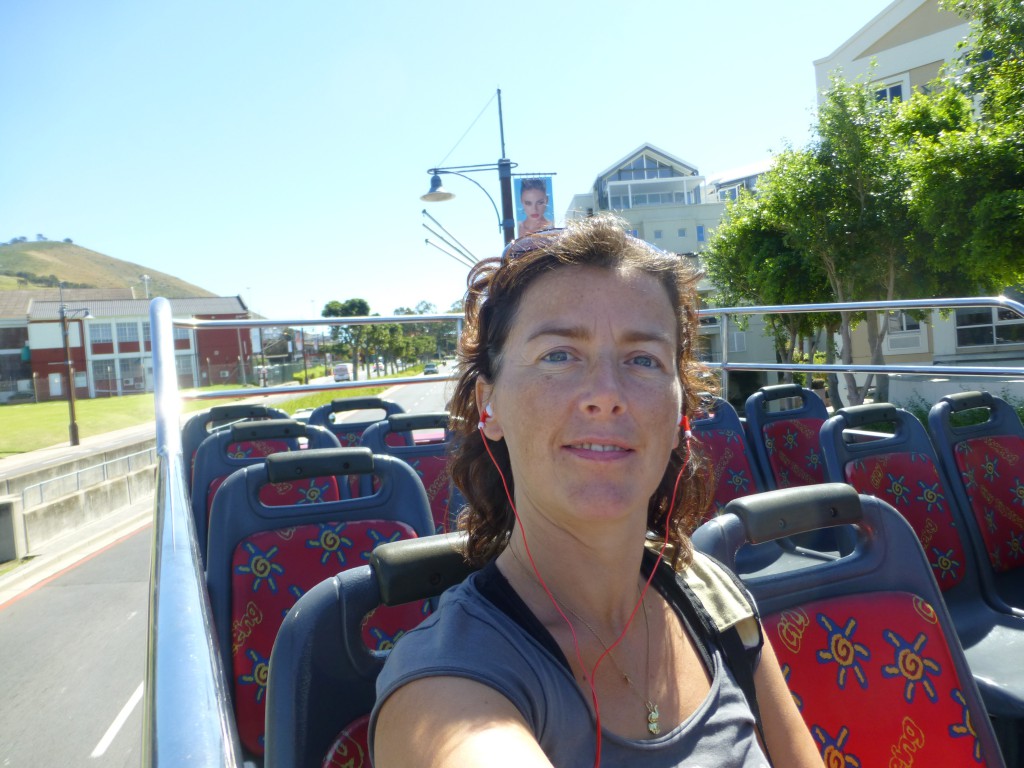 My First Tip
First tip I can give you is: pre buy your ticket! You can do that online or with the hop on hop off bus company!
We booked it with a two day ticket of the Hop on hop off bus. You can do a bit of sightseeing on top of this bus while listening to some African music! It's a great way to get the African feeling!
Get of at stop 7, you can not miss that one! It is there solely for the cableway Going Up Table Mountain.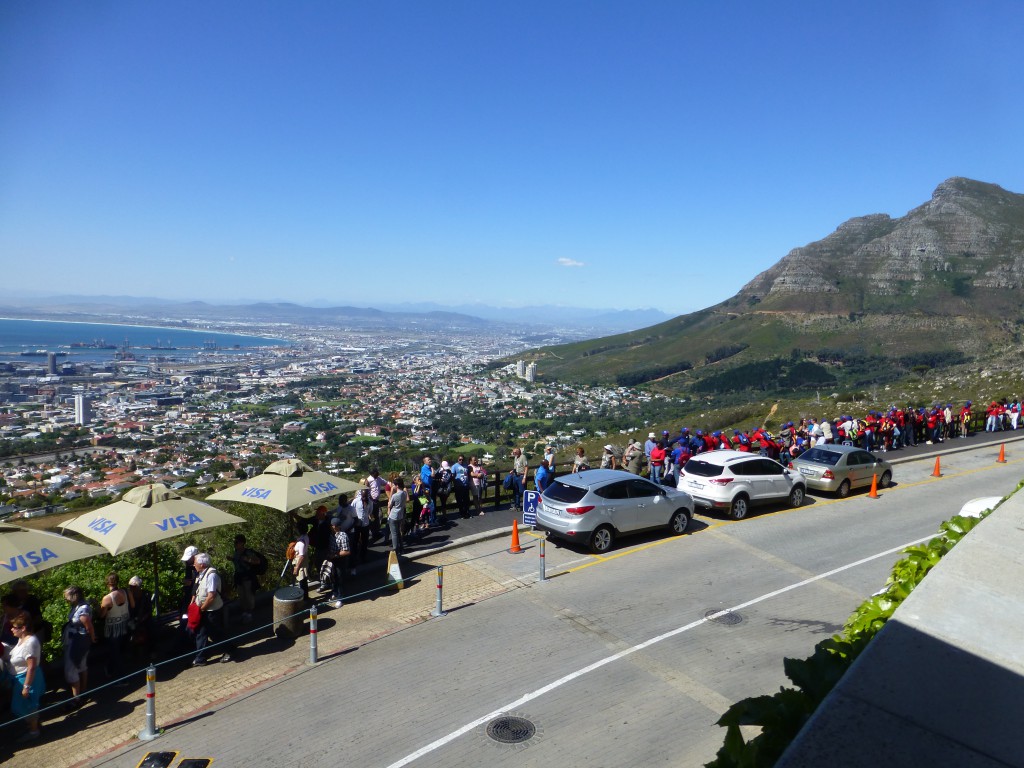 Going Up Table Mountain, Cape Town – South Africa
The Big Que
When we came there we saw the long row and were afraid that it was a log que also for us. But it was the only que we saw…it was the que to buy the ticket.
We could enter the building right away because we had the ticket…up the elevator and on to the cable way. I think we had to wait for maybe up to 15 minutes. What a relieve!!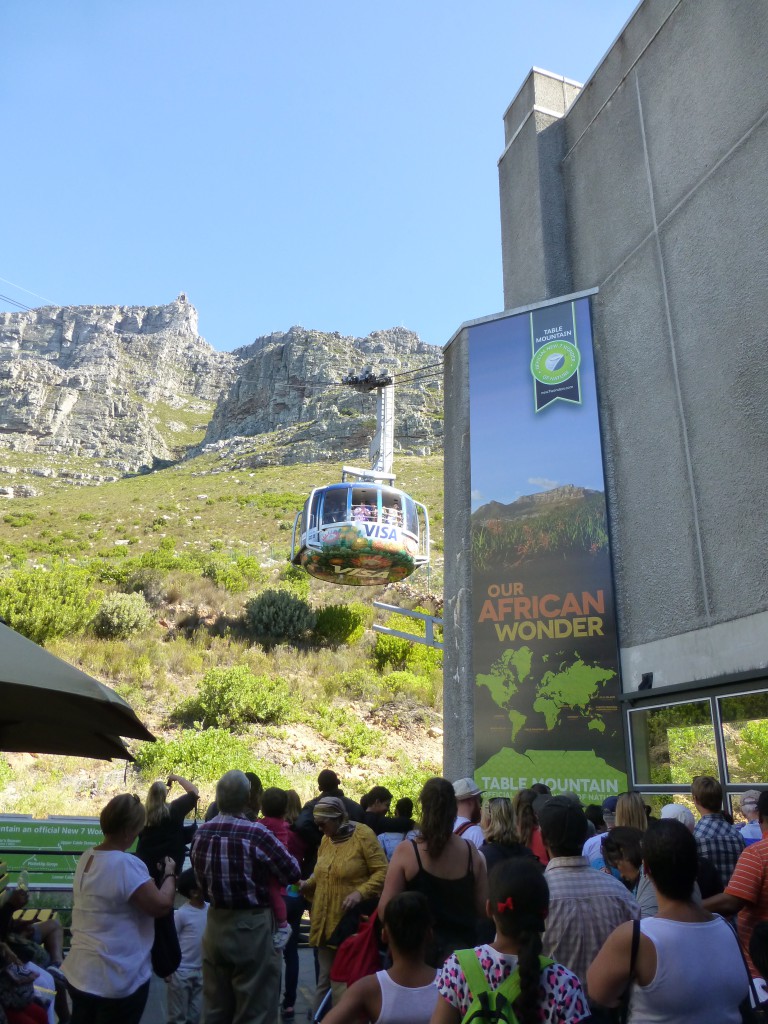 Cable Way Going Up Table Mountain
Once in the cable way we thought we didn't had a great spot to take pictures. I did try to get a spot in front of the open part…and looking back down… to the city of Cape Town. Once the cable way started to rise a voice told us not to hold on to the bars because the plateau we were standing was going to circle! Great!! Everybody got a nice view for a minute or two! Enough to make a great picture of the bay and the City!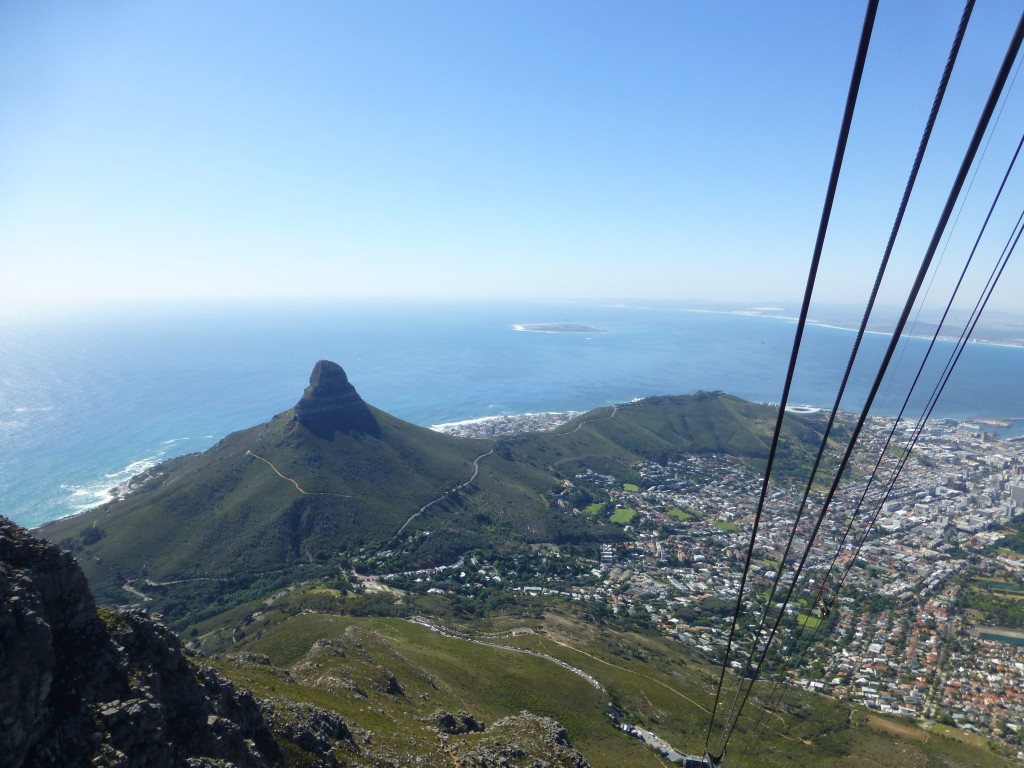 Going Up Table Mountain, Cape Town – South Africa
On the top there is a shop, Shop on the Top and a restaurant. But first we wanted to go for a walk, explore Table Mountain. When you look at the mountain from down the city it seems like a flat mountain. Well…when you're on top of it, it seems like a whole other mountain. It is so rocky with lots of bushes on them. It doesn't seem flat at all!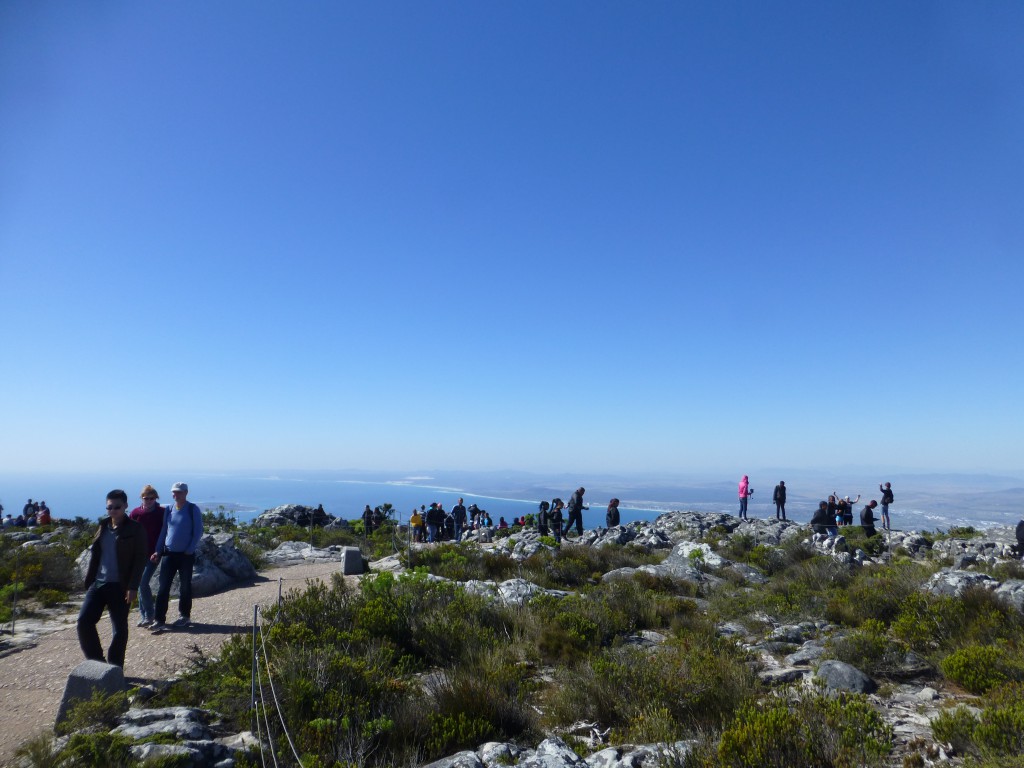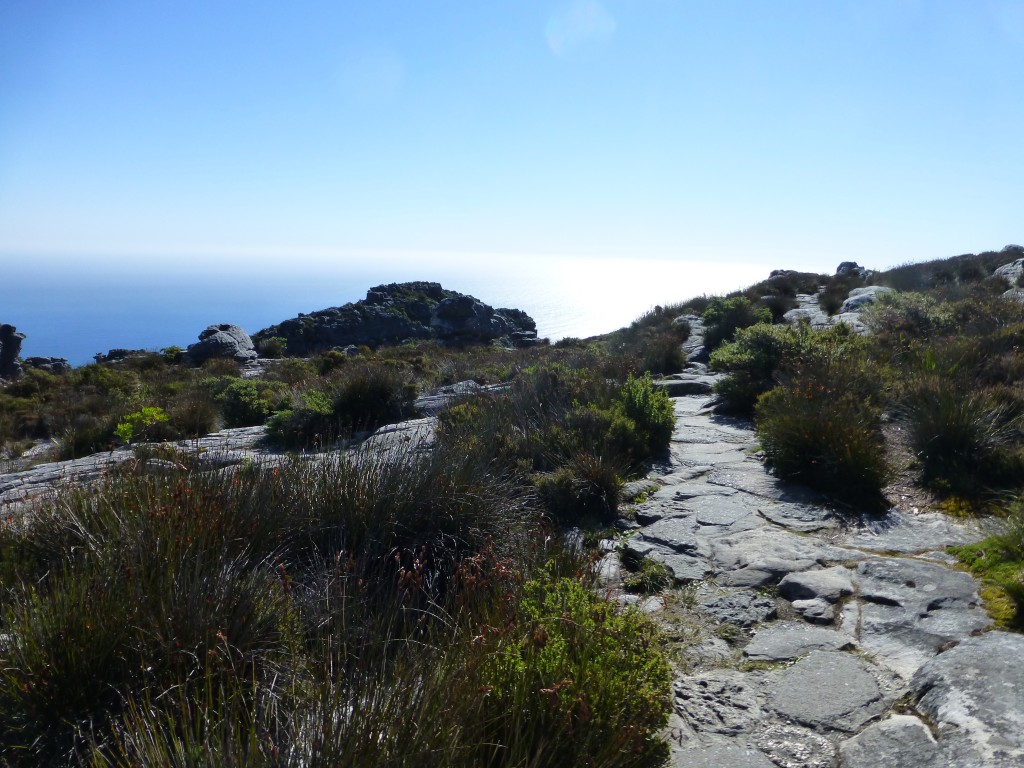 Great hiking paths on top of Table  Mountain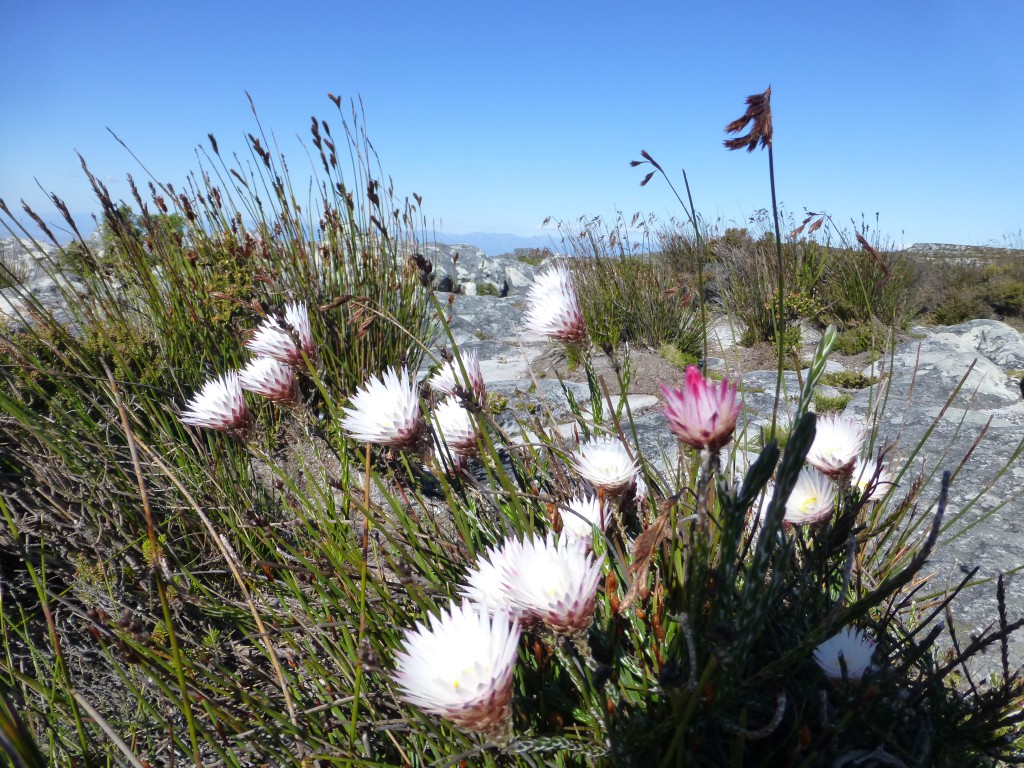 Several Paths on Top of Table Mountain
You can walk on several paths on top of the mountain. They are really good to walk for everybody! On the one side you have a great view at the bay and the city of Cape Town! You can also see Robben Island! We had a great clear and sunny day so we were lucky!! There are some great viewing points to get your great picture as if you are standing on top of the world!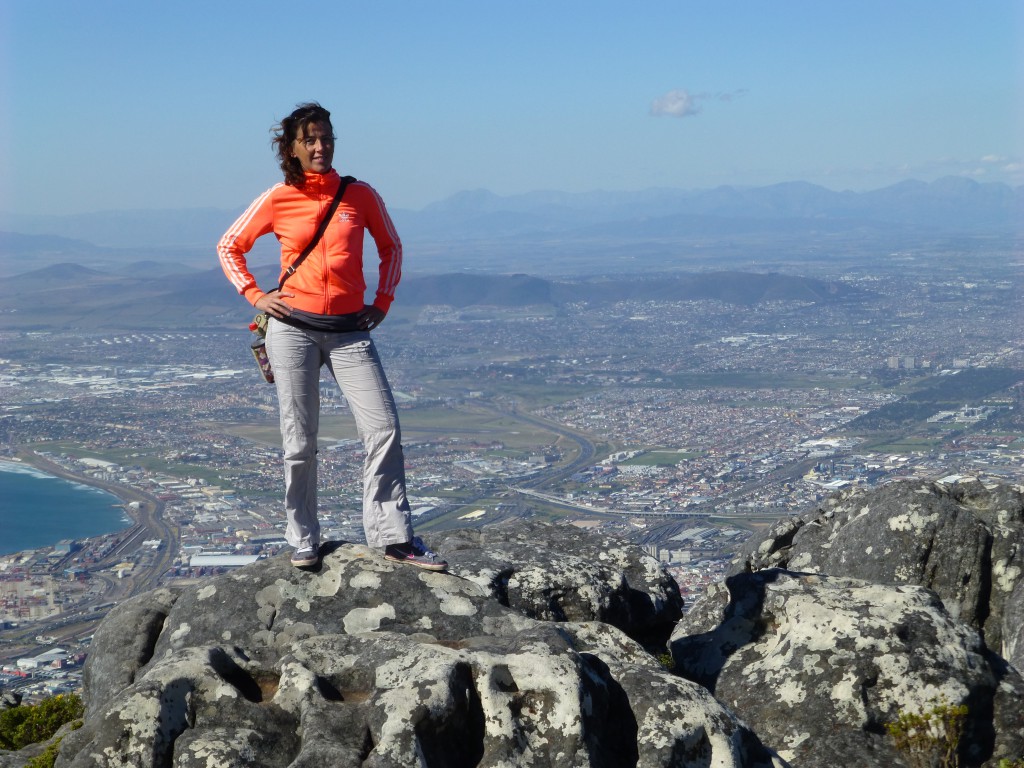 Going Up Table Mountain Gives You Great Views over Cape Town
On the other side you get a great view at a rural area. You can see the 12 apostels, those are several mountains facing the sea. If you will count them you will count more then 12…. But still they call them the 12 apostels 🙂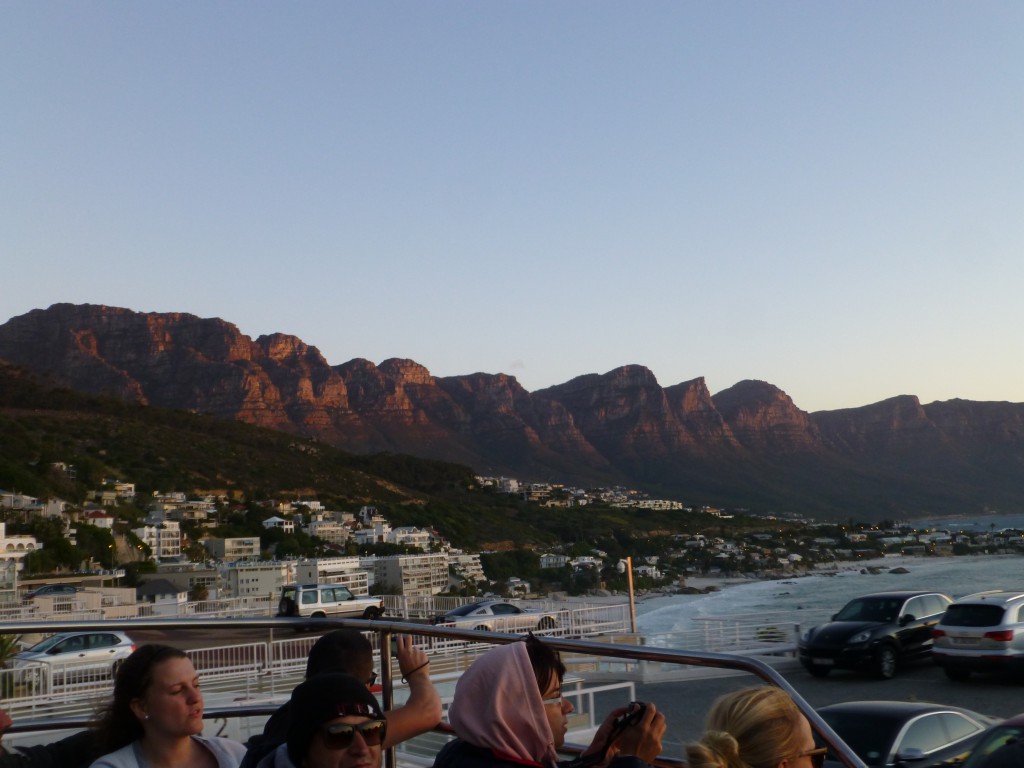 You also get the view on Clamb Bay, it is where rich people have there big condo's on the cliffs facing the sea. It looks great and the story on the hop on hop off bus told us many celebrities will go here for a quiet holiday 🙂
Cost and duration
The ticket going up Table Mountain which you can buy here. You can choose between the return ticket or the single. For the return you pay around 15 euro and the single around 7,50 euro. If you would buy your ticket now…you  need to use it within 7 days.
Why buy a single ticket you ask? Well it is a great mountain with lots of flowers and greens so if you like to walk you can go walk up or take a walk down. You need to be able to walk 1,5 / 2 hours up or down a hill if you want to do the walk. But it will give you some great views and if you are lucky even some wildlife encounters!
Children under the age of 4 can go up for free with the cable way!
—
Looking for more inspiration?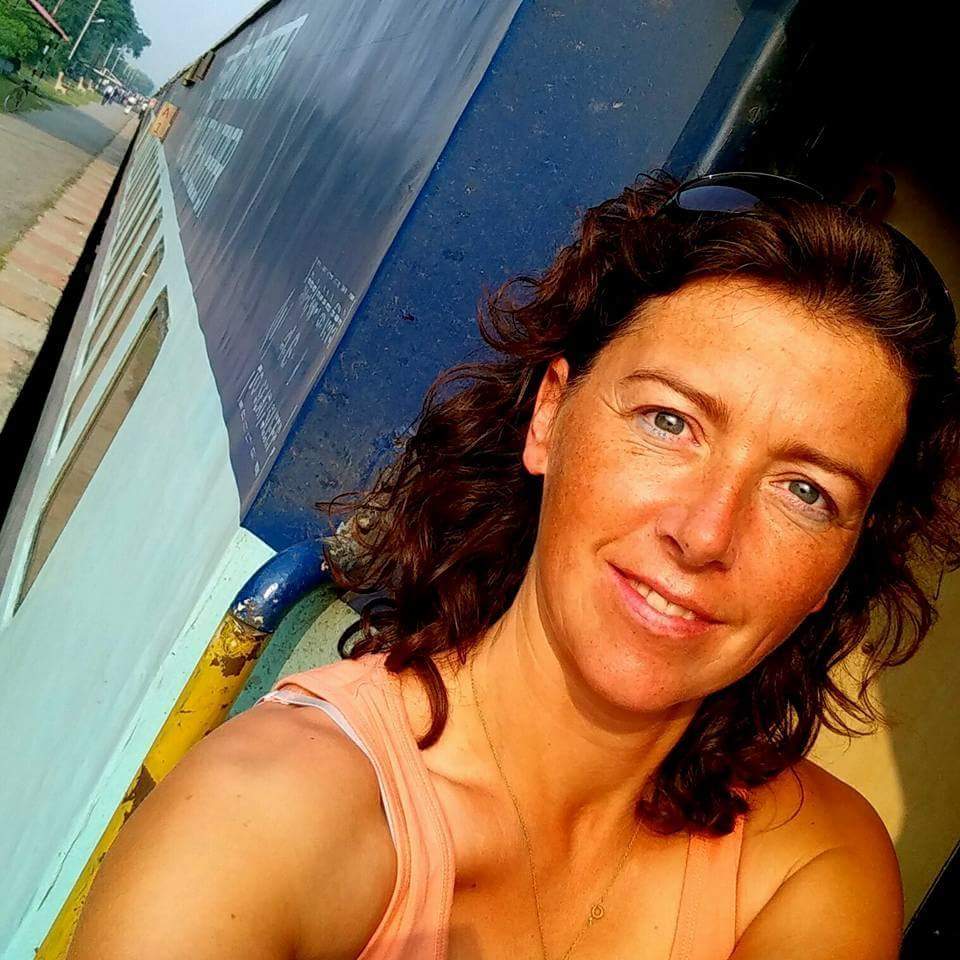 Jacomijn is een politieagent uit Nederland die jou graag laat zien hoe je veilig, actief en gezond de wereld kan over reizen. Safe and Healthy travel is a MUST