Explore Göteborg by GO Card – Sweden
|
The great city of Göteborg is situated on the westcoast of Sweden in the province Vastra Gotalands Ian. The city is the second largest city of the country. Göteborg is a harbour town and has the biggest harbour of the country. Göteborg was founded in 1621 by Gustaaf II Adolf of Sweden and you'll find his statues and name mentioned on a lot of places all over the city. The city is been build by the Dutch, Germans and Scottish but because of all the canals in the city the Dutch had the most influence of the plan on how to build the city.
I loved to read about this fact:

the second mayor of the city of Göteborg was Dutch.

Voor de Nederlandse versie van Ontdek Göteborg met de GO Card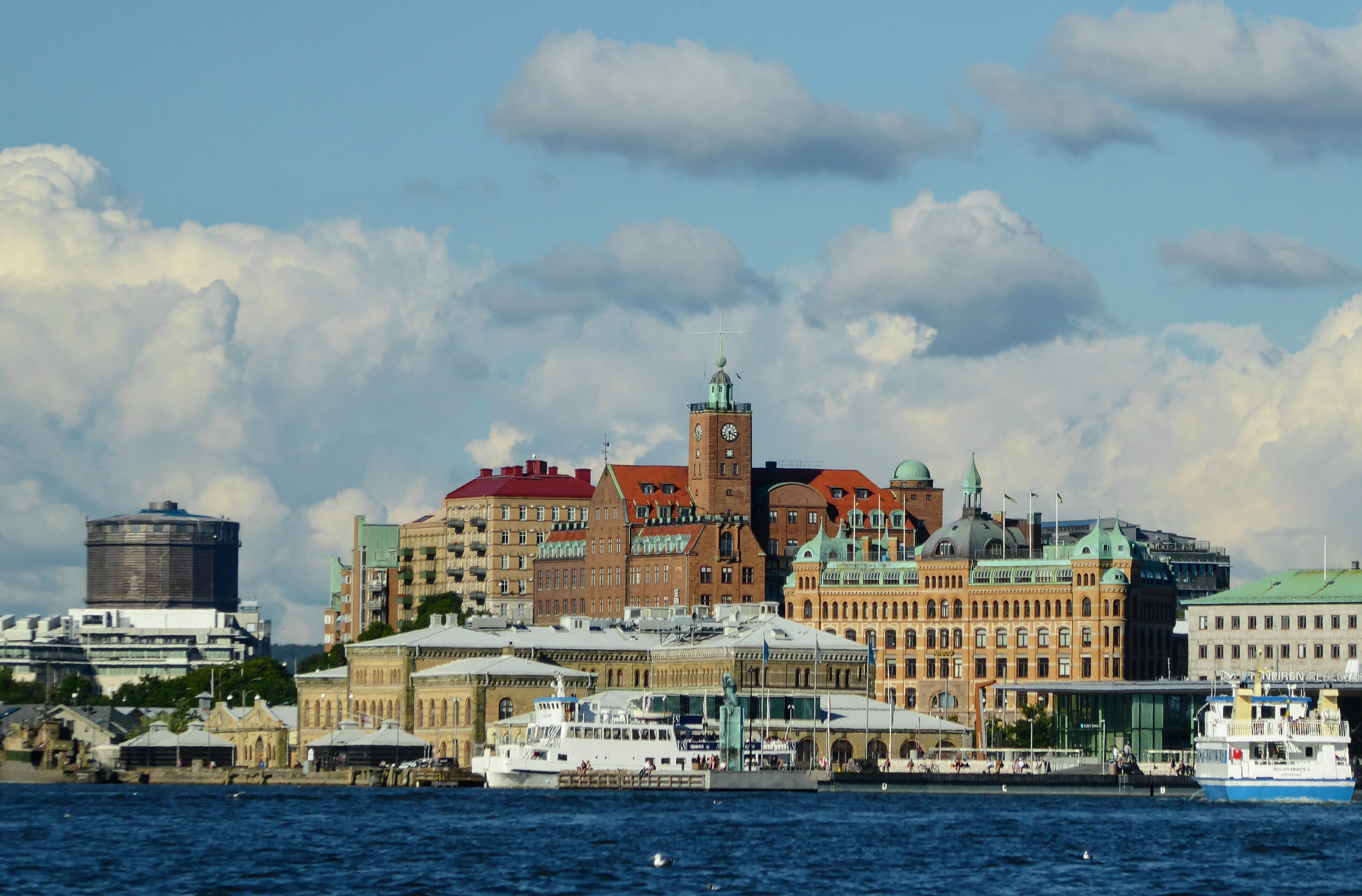 When I visited Göteborg I bought a GO Card to explore the city.
Go Card – Göteborg – Sweden
With this GO Card you'll get acces to all public transport, all the musea and parks the city has to offer. I bought the card for 28 hours and so had the option to explore the whole city in 2 days and going to attractions and not needing to pay again for anyting. It is nicer to show a ticket everywhere instead of constantly getting your wallet and paying entree fees.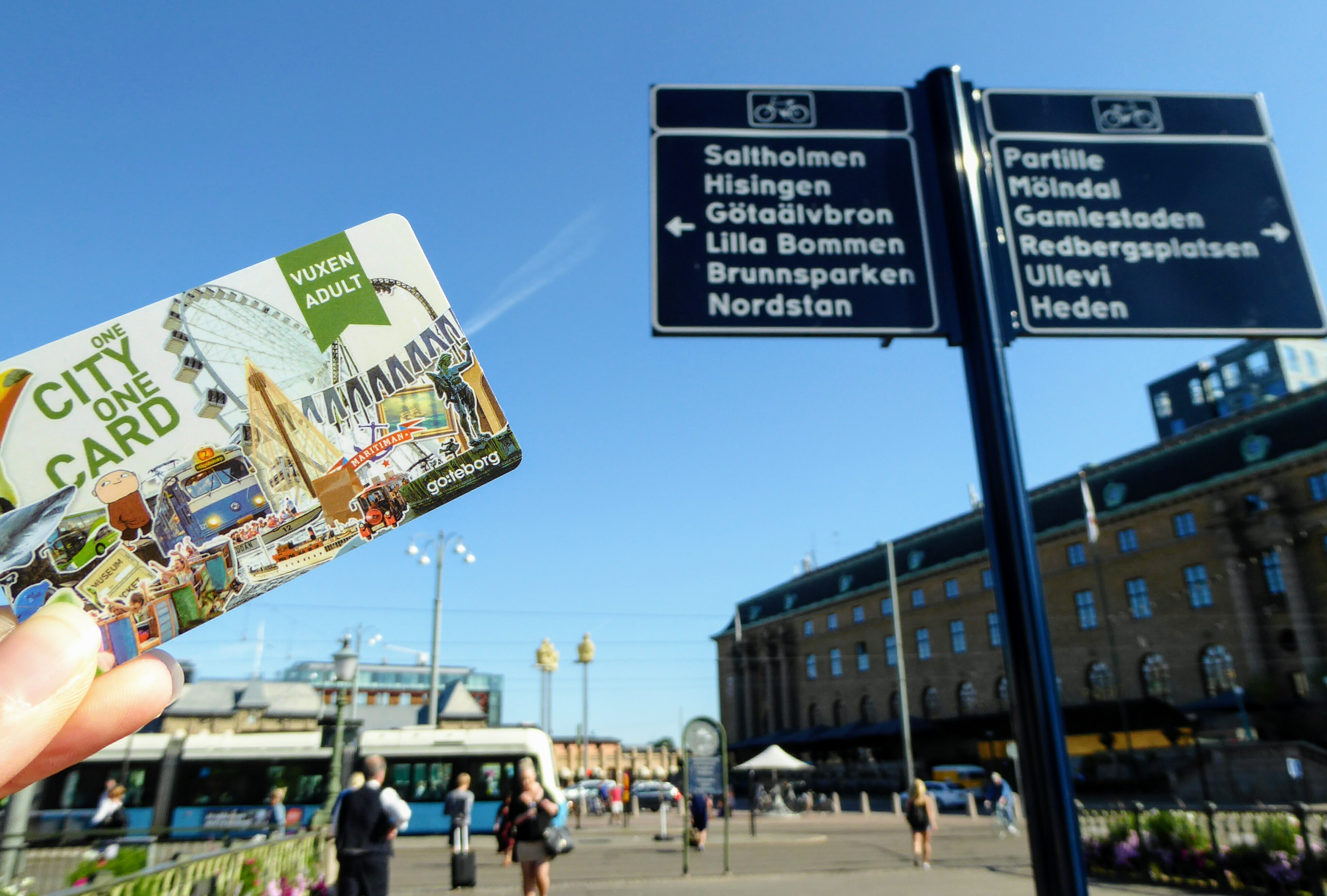 TIP: It is also safer not to pay everywhere. You can leave your wallet deep into you bag or pocket.
Hop on Hop off – GO Card Göteborg
I often use a hop on hop off bus to explore a city. That way I see how far away, or most of the time, how close things are. Also the structure of a city gets a place in my mind and walking in it afterwards will go so much better. I hardly get lost afterwards. I do think there is a con on it with this card…you can not hop off the bus and go back on, what actually is the pro of such bus system. Well.. riding the bus for a round was really good to see the great city of Göteborg.
Tip: You can use the city tram or bus all day those two days and so these can be used as hop on hop off 🙂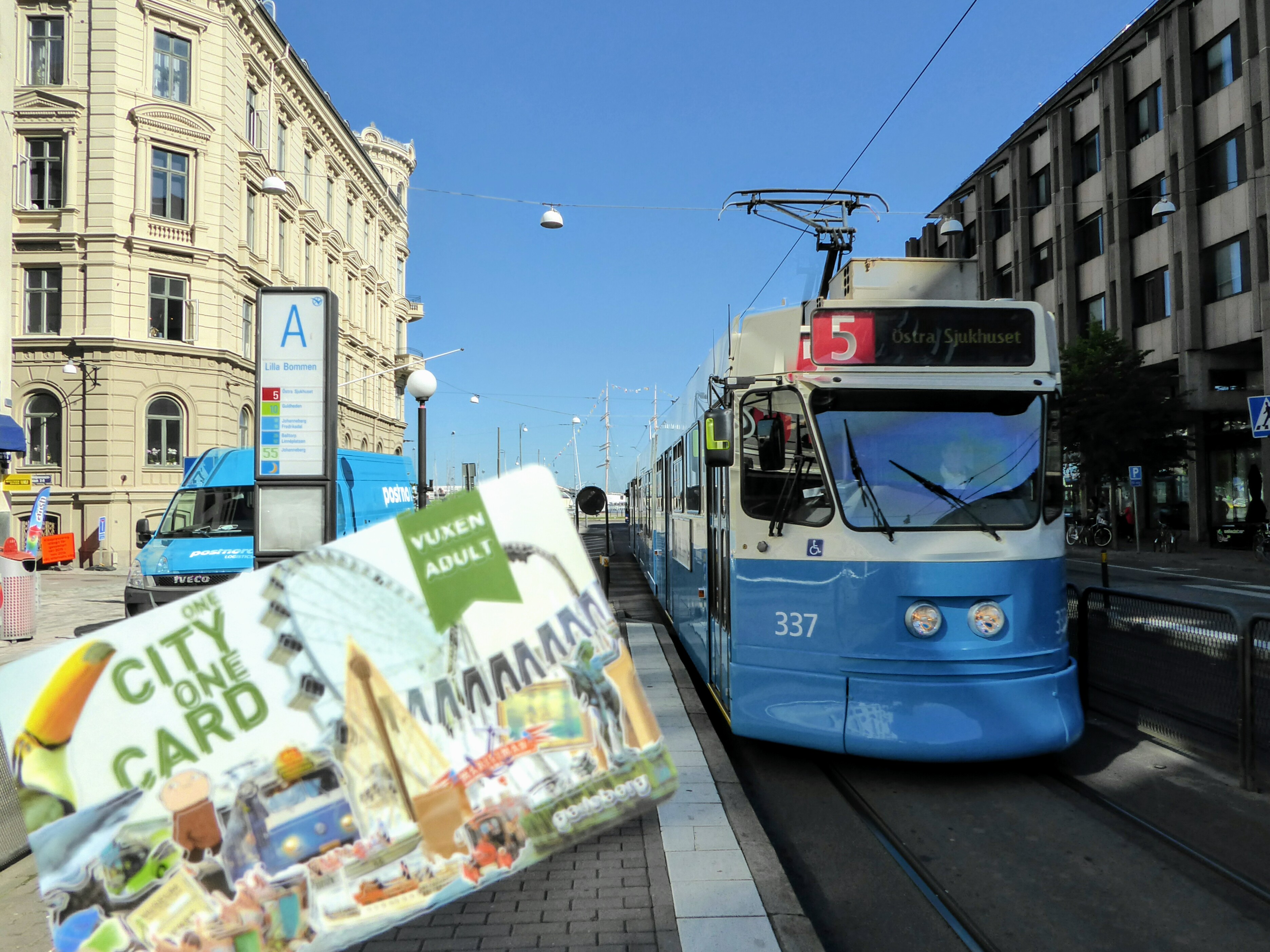 Vintage Tram – GO Card Göteborg
When you are in Göteborg you really need to take the tram ofcourse. I did that multiple times, and not only the new blue one you see in all of  Göteborg but also the old vintage tram. A round through Göteborg in this great old vintage tram is also included in the GO Card. I must admit that I did liked it, how touristic it may be 🙂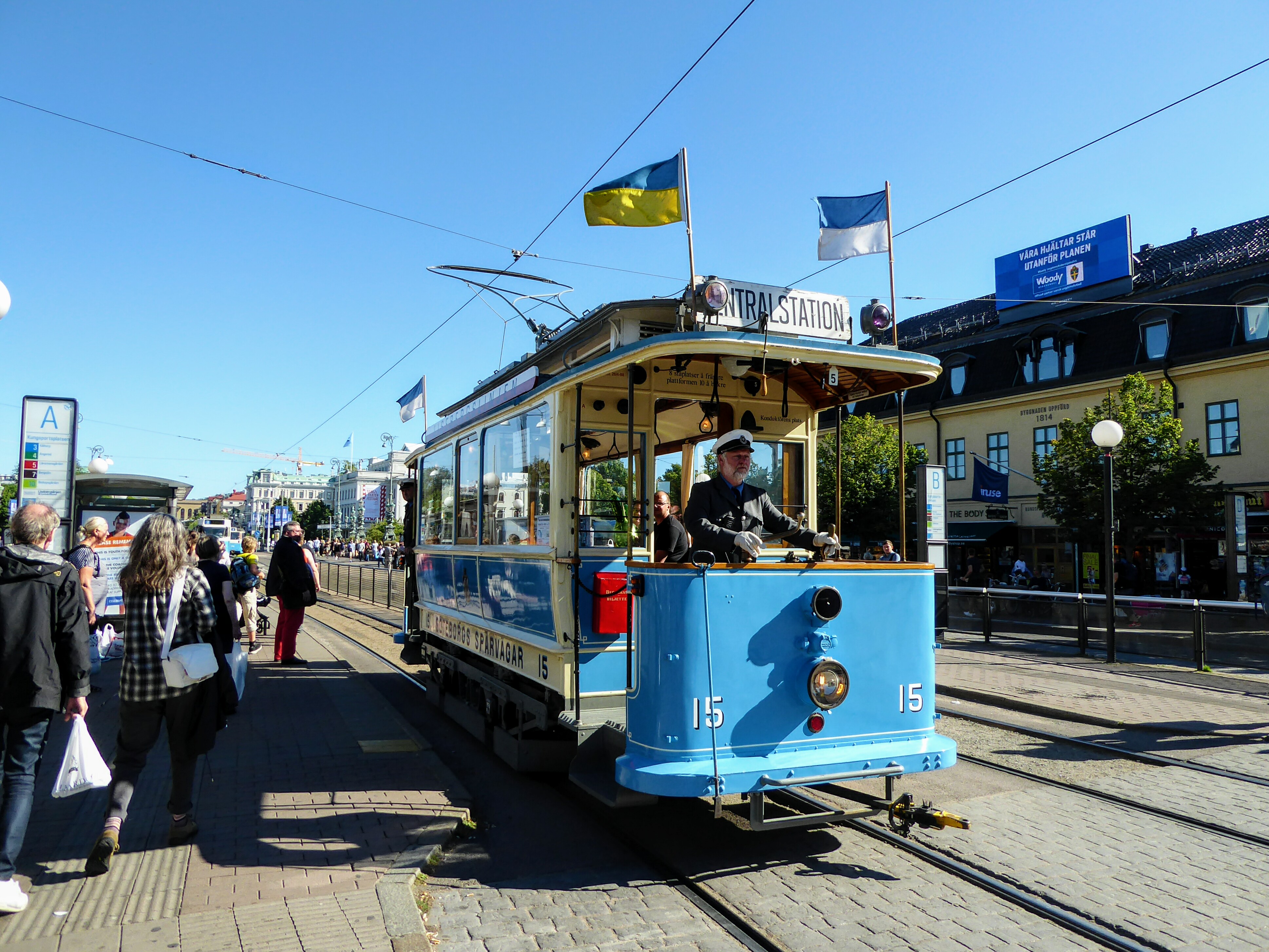 Vinga – GO Card Göteborg
You can also use this card to go to the island of Vinga, something I really wanted to do. Going out of the city and enjoying the boattrip going through the archipelago of Göteborg. There were two options, an afternoon or an evening trip. I chosed the evening trip. That way I had the whole two days in the city to spend!!
The boattrip to the island was really great! It was late afternoon and relaxing after walking and exploring the city all day was wonderful! Looking at all the great views that passed by. We went along a lot of small villages along the westcoast of Sweden. The island was quiet, I walked a round on the paths that the island provides, I looked for some alternatives also only to find not that much options. But for the time we had on the island it was great, around 2 hours. I walked along those great houses with the red roofs and the sun that was almost setting I got a great first impression of this small island. I talked with a lady in such wonderful house and she told me nobody lived on the island, everybody was volunteering. They were here for a couple of weeks and maked sure everything was done on the island.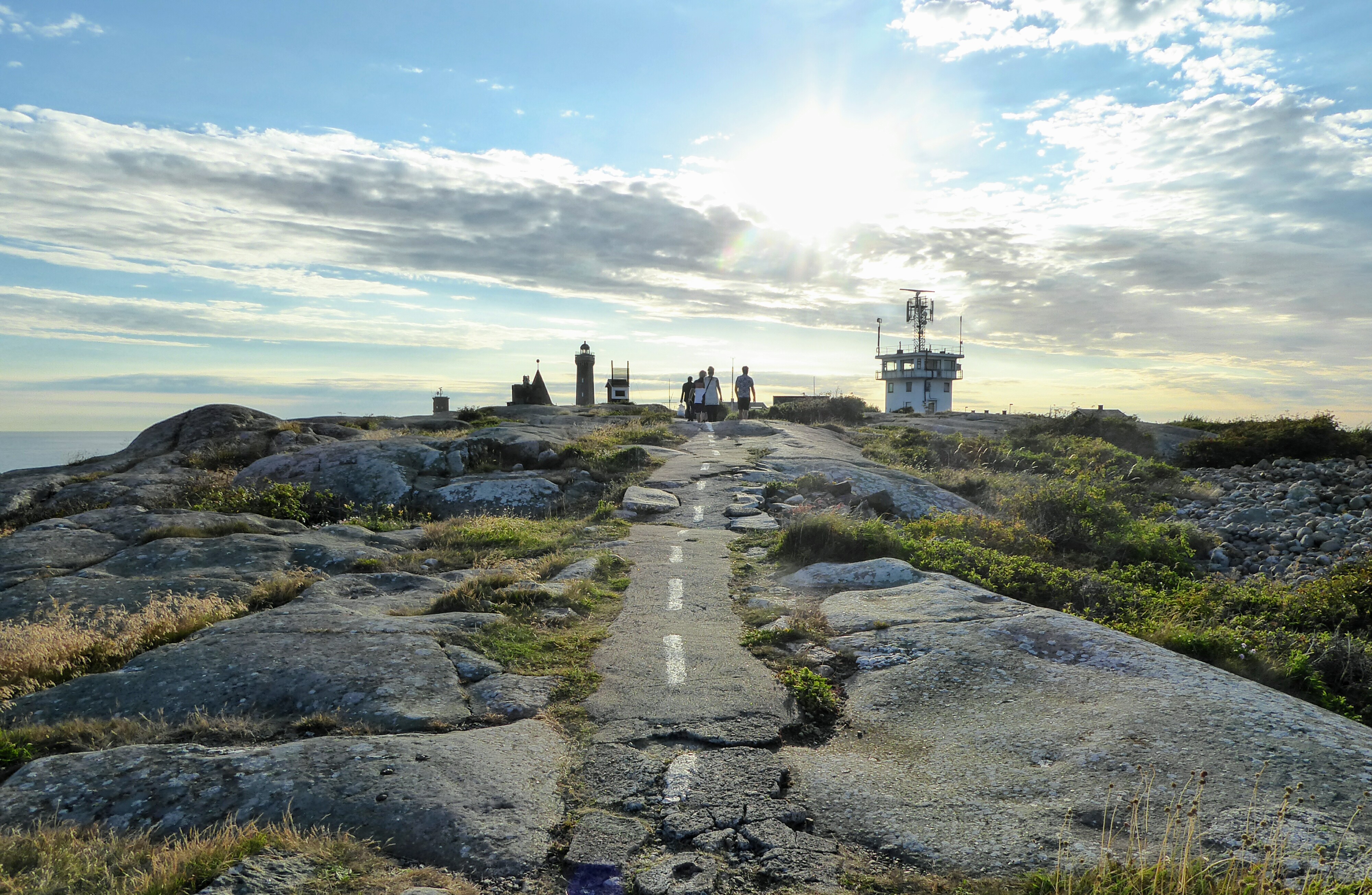 I really loved walking around here!
When you are here for an afternoon you can take a dip in the ocean.
Or you can also visit the Lighthouse.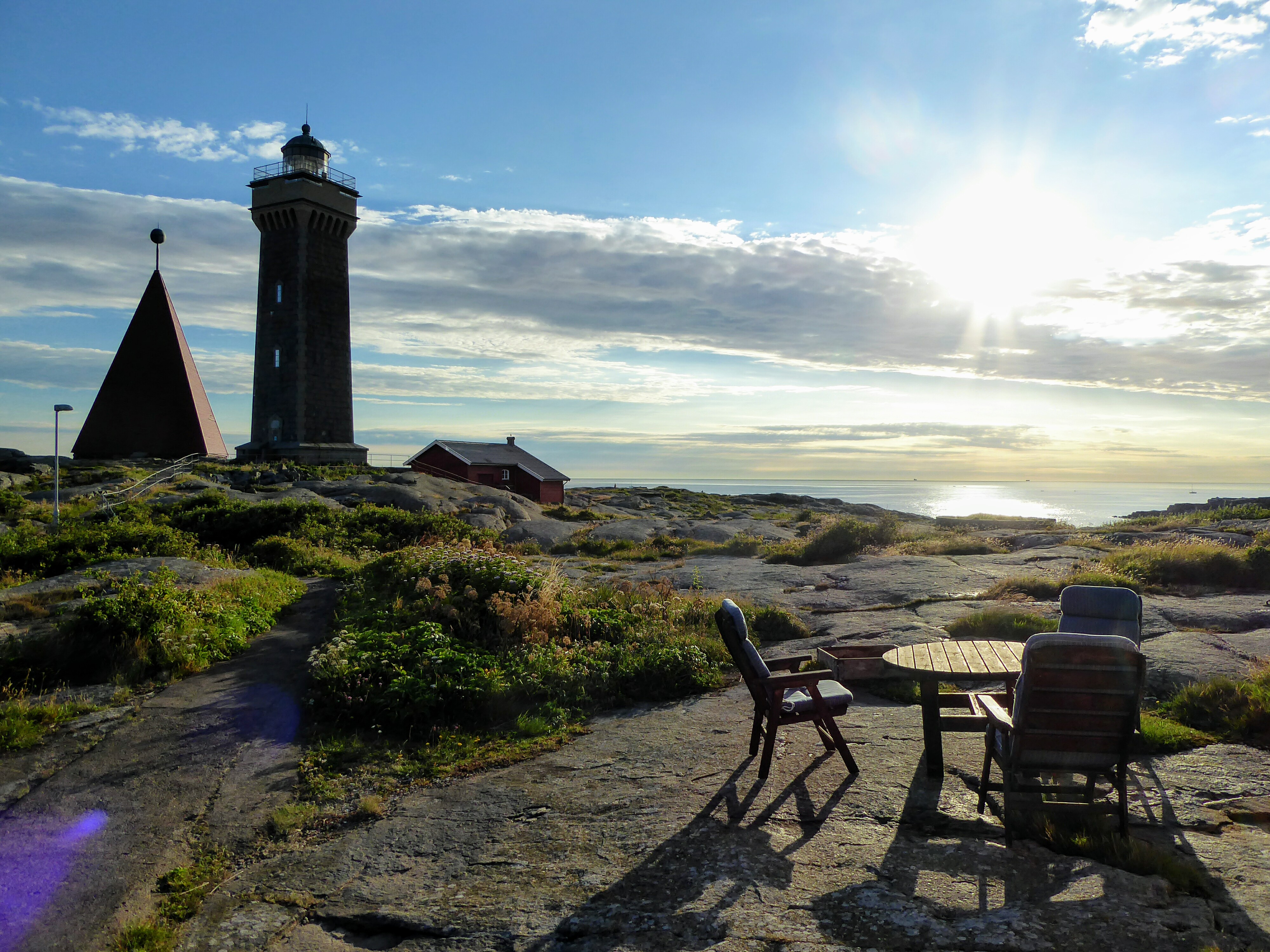 Alvsborg Fort – GO Card Göteborg
I went to Alvsborg Fort which is located in the ocean just in front of Göteborg. In the middleages this fort protected Göteborg of all danger that the North Sea and Atlantic Ocean might brougth. You can take the boat here and I did that the first day in the afternoon. The boat left at 2.30pm and I was back in the city at 6pm. They welcome you on the island in style, they perform a historic scene. It was in Swedish so I couldn't understand anything but it was done really nice. Very humoristic! The Swedish tourists were guided for a while and had some time afterwards to roam for themselfs.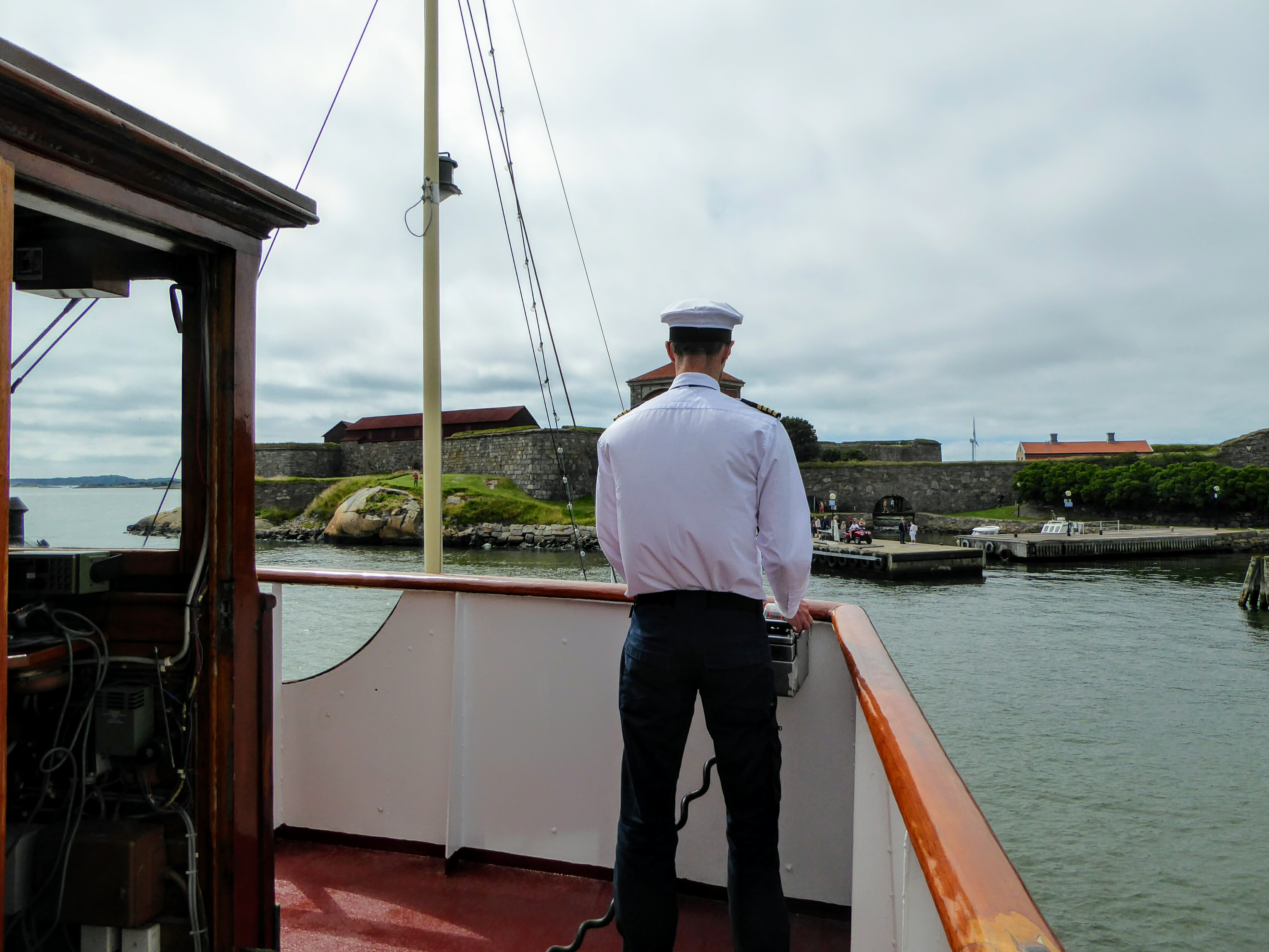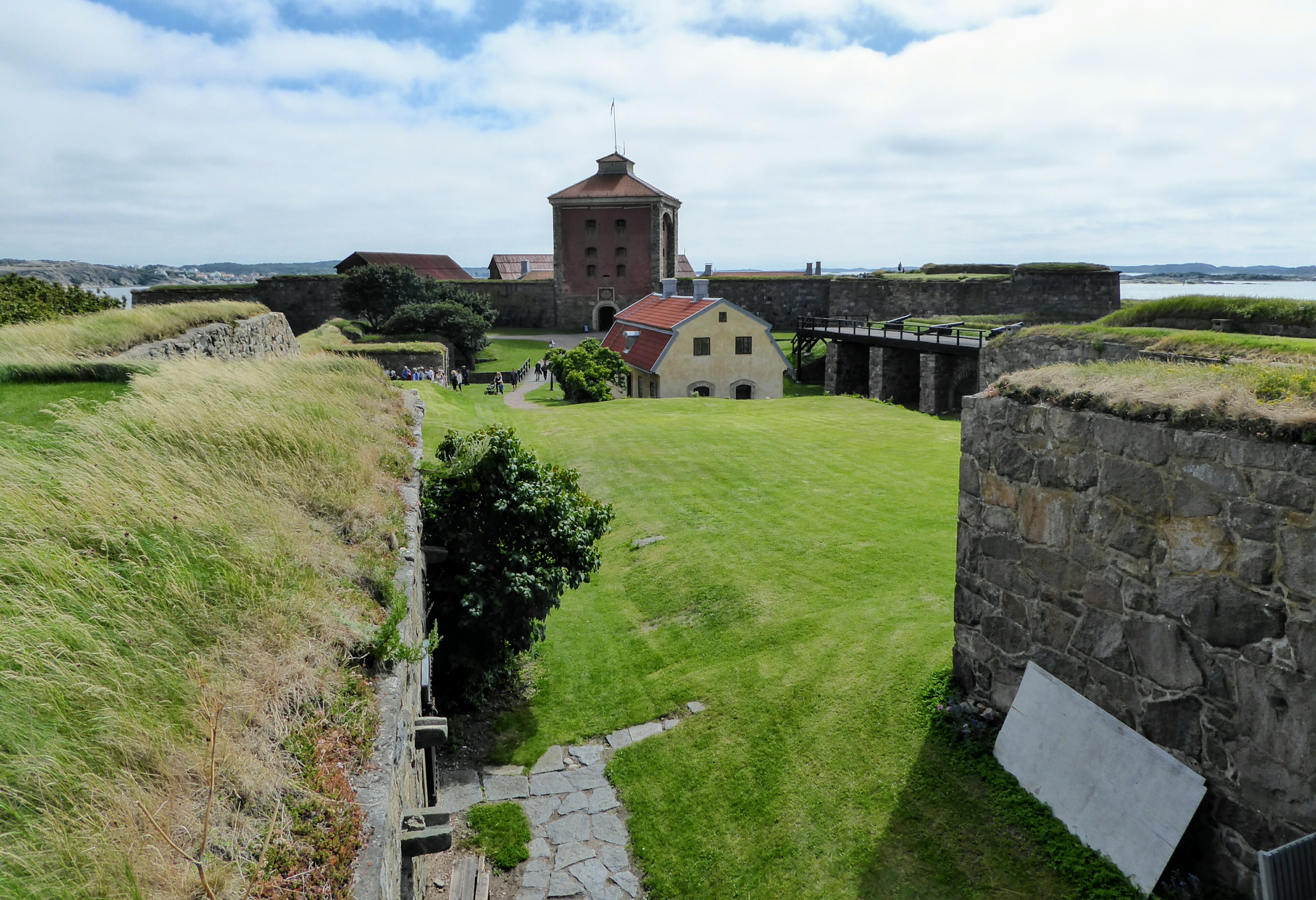 I really liked the walk around the island. The views were great and I bought a cup of coffee to take with me to the side of the island and enjoying this great view in meanwhile. Ofcourse you can sit on a chair inside the fort and enjoy the coffee there 🙂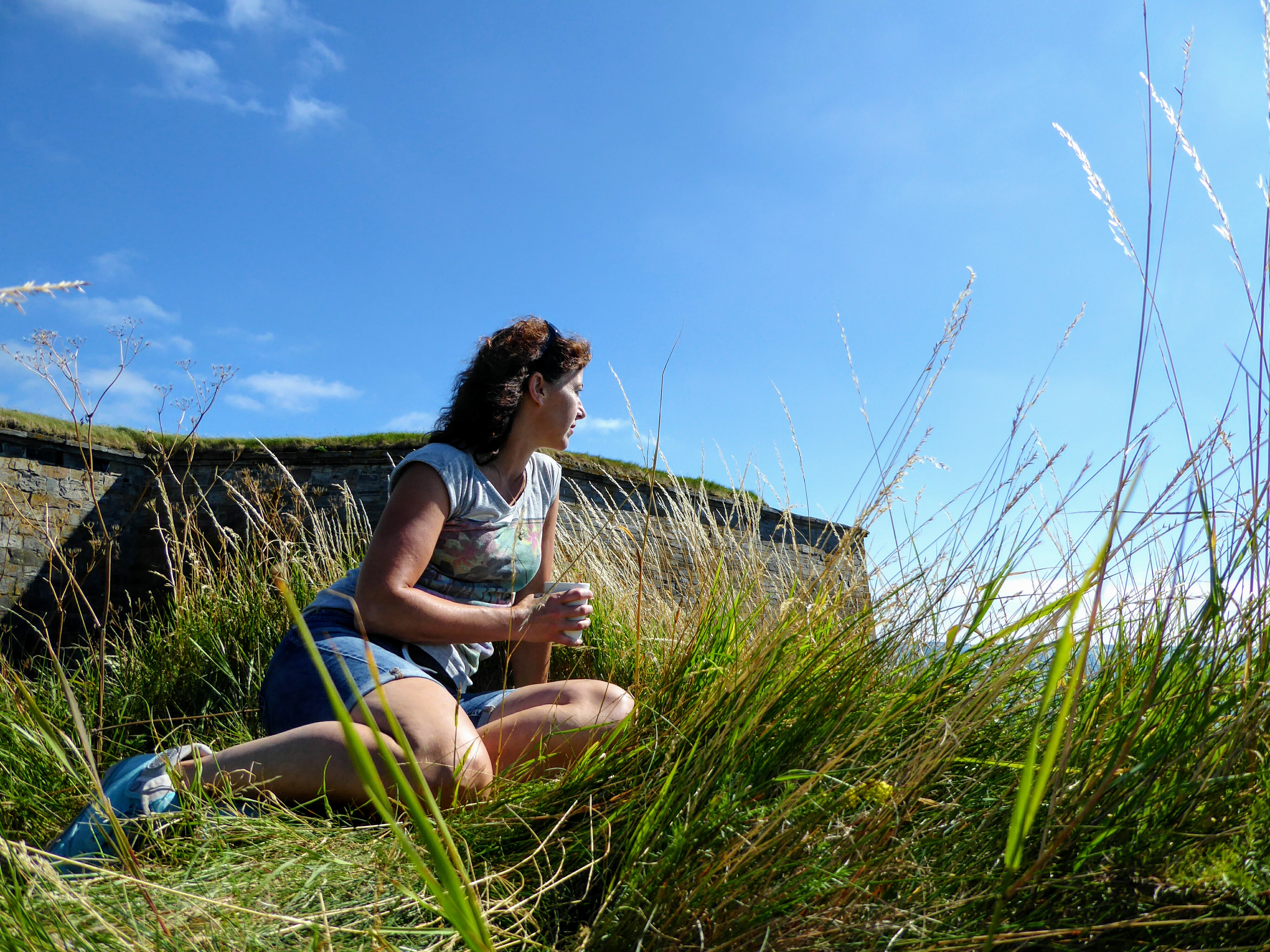 Universeum Science Centre – GO Card Göteborg
I also visitied this museum. It is a nice and really informative museum to go to with children. I had read about the rainforest that they had made and I was really interested in seeing that. First you go up to the top floor from where you slowly descend along all kinds of animals. First fish, then ambhipians and all kinds. In the end i slowly got at the rainforest which first started with a sloth and then beautiful birds and monkeys! Really nice and children would probably learn a lot walking here!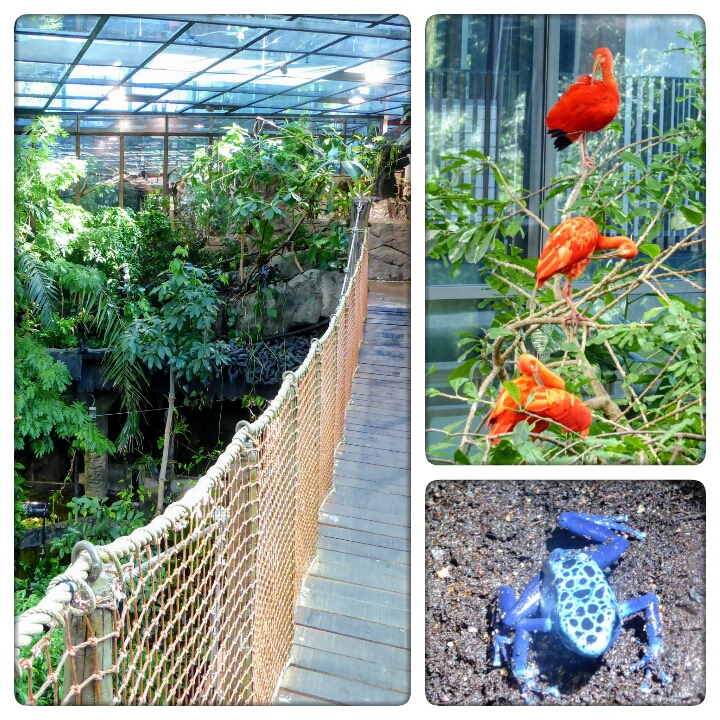 Paddan Canal Boat – GO Card Göteborg
Taking a boat through the city canals is always wonderful! Seeing the city of Göteborg of an other point of view. A lot of nice old brigdes and building will pass you, great!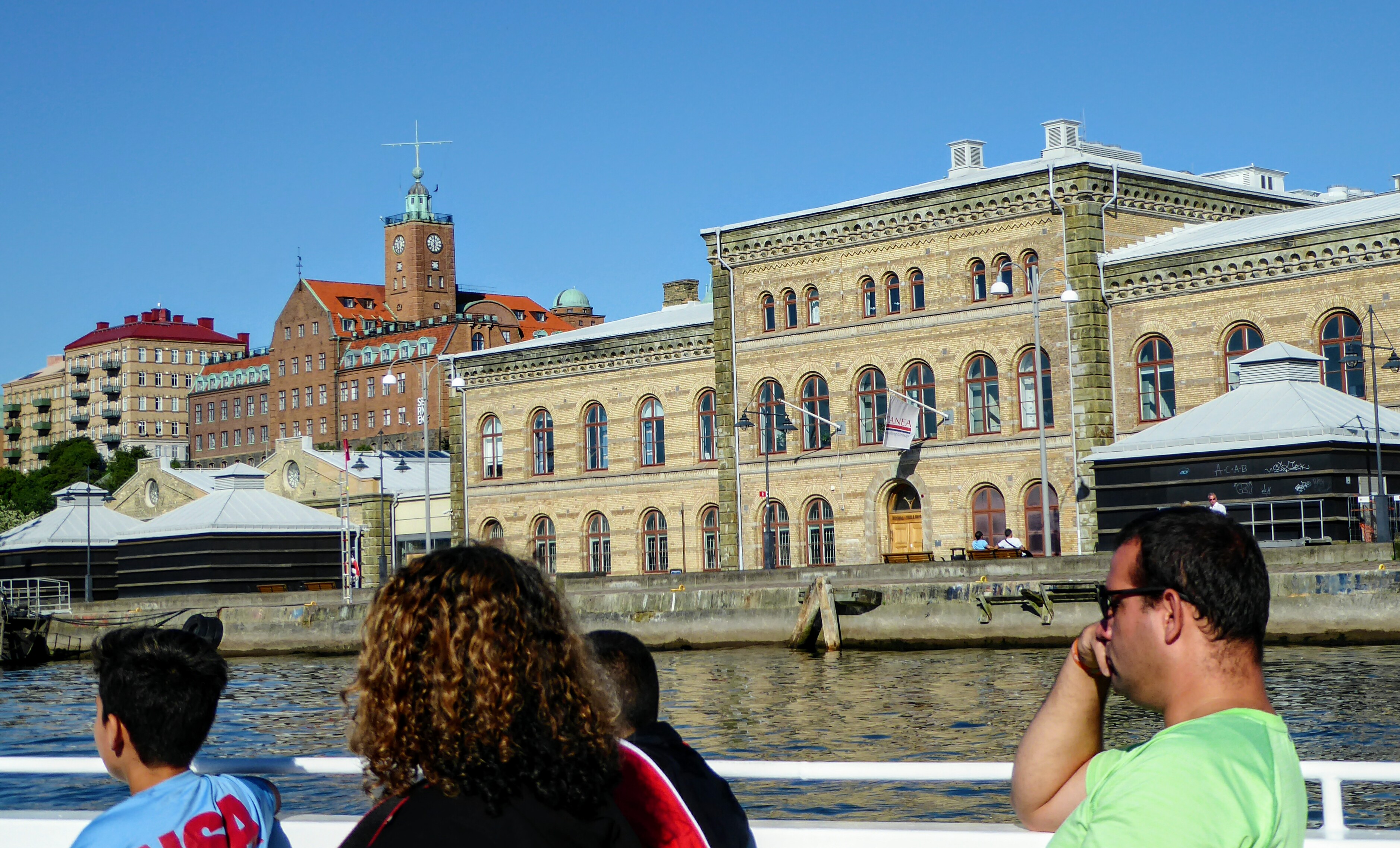 Saluhallen – GO Card Göteborg
Waiting for the canal boat I had some spare time and I went to The Market Hall, which is just around the corner. A big hall that reminds me of other market hall I visited in Spain and I get the feeling that more countries will imitate it. The same idea is this great
FoodDock
in Deventer, where I sometimes go to get some great food!!
This Saluhallen looks great and had many different foods that they offered. I wanted to eat at the 'Fish Church' so I didn't bought anything but I can imagine going here for dinner!!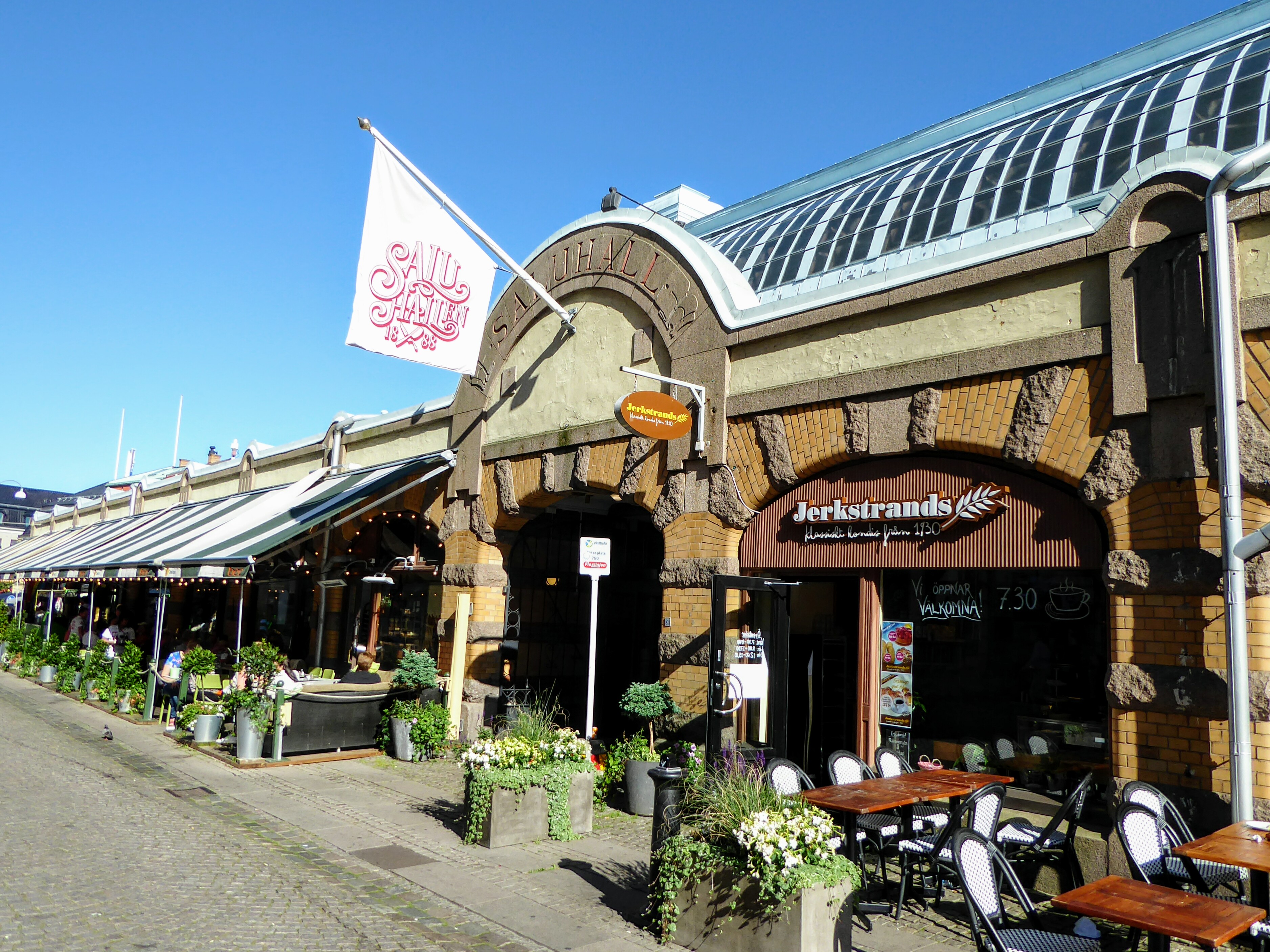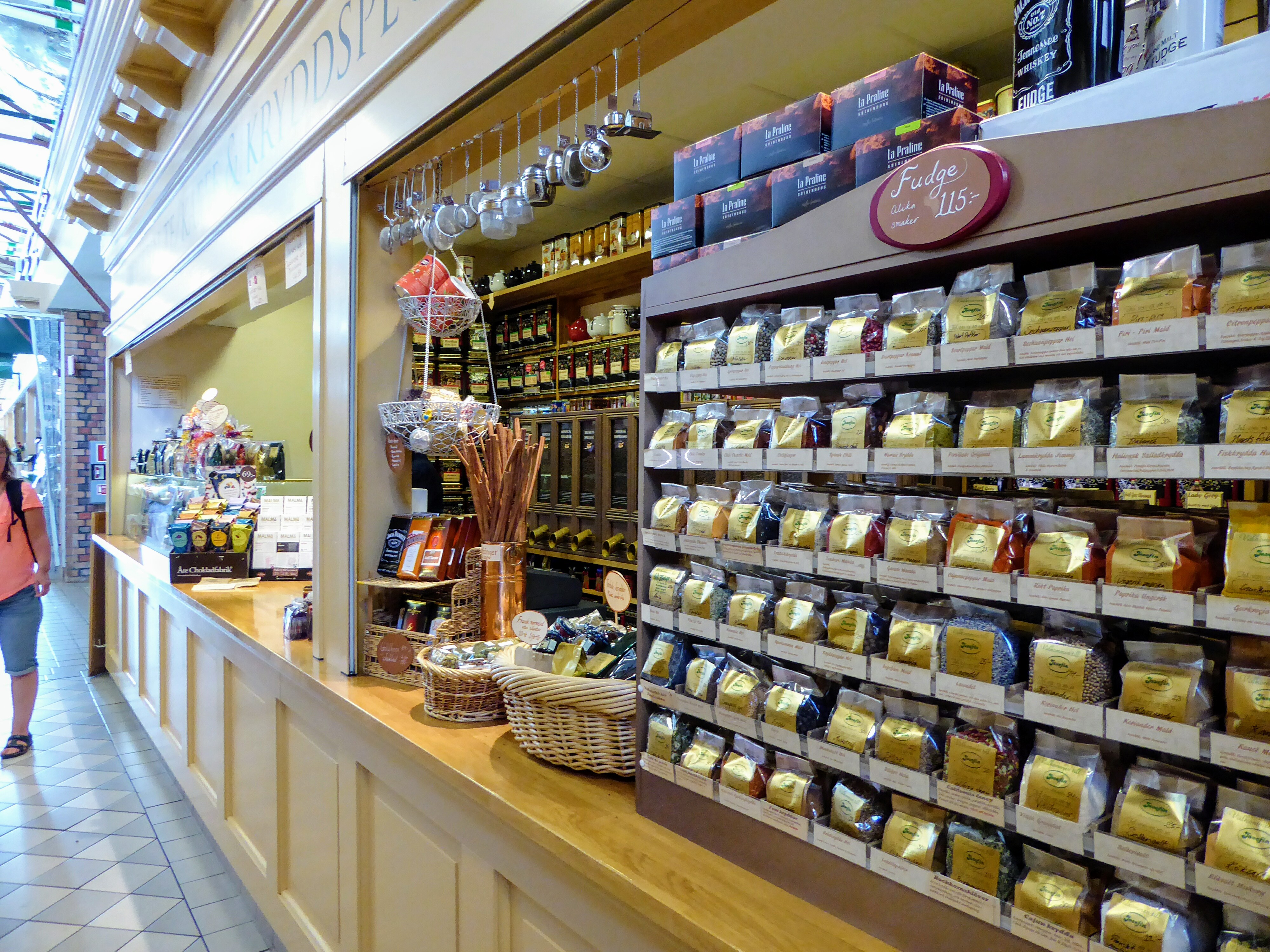 Feskerkorka Fish Market Hall – GO Card Göteborg
This building is partly build as a churhc and that is why the name is translated into Fish Church. The guide on the paddan Boat also said that even somebody hold his wedding there…I don't know about that…but.. It is a strange but nice buidling along side the canals of Göteborg. I had heard about this 'church' when I was cycling the
Kattegatleden
zo I really needed to go here ofcourse!!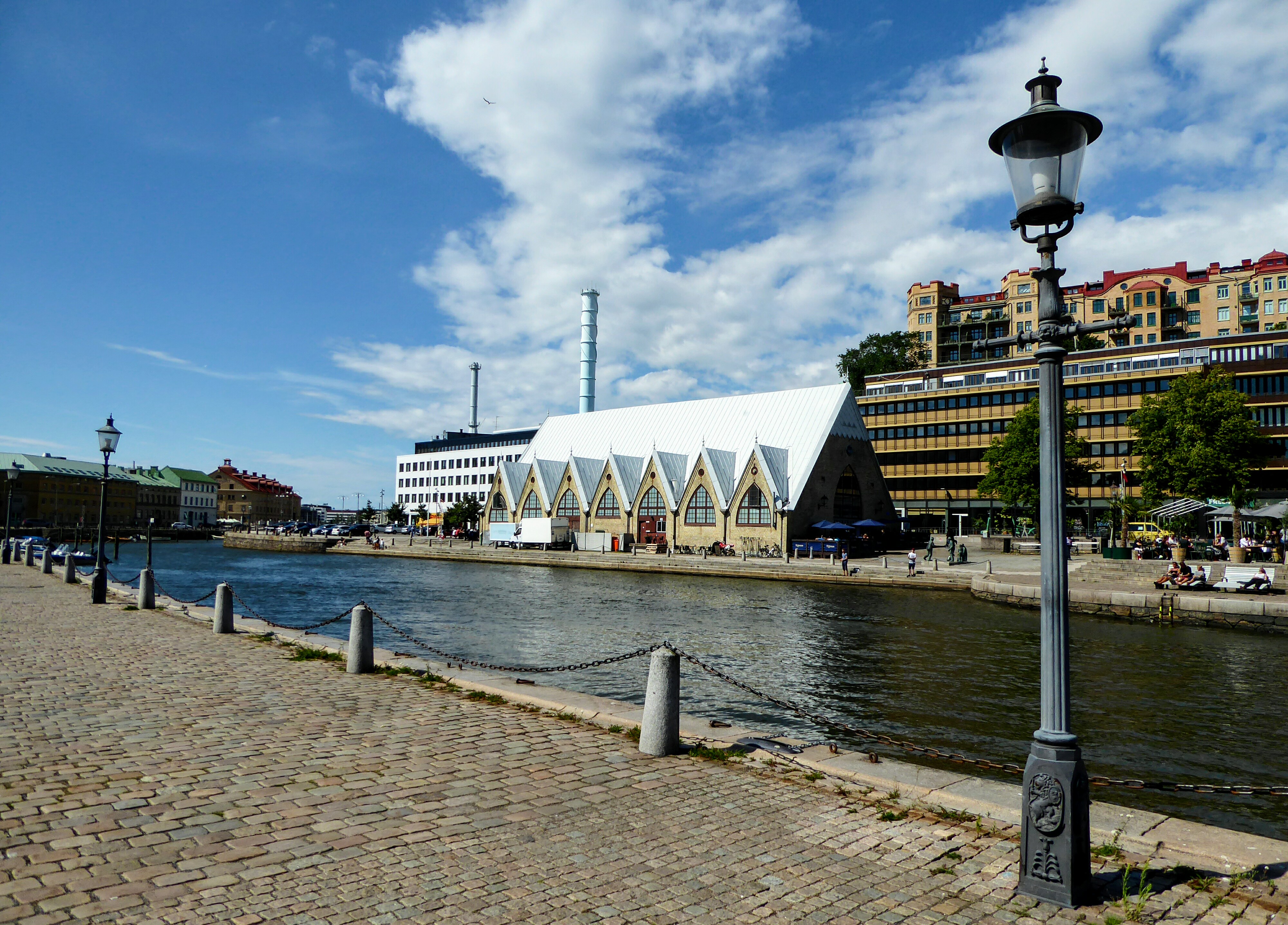 Tip: Don't go planning your dinner here as I did. The market closes at 6pm. So the next day I went around 4pm to tasts different kinds of fish.
I tasted different kinds of herring. They eat the herring, just as we in Holland, raw but the put them in sour of sweet marinate or sauce. I really loved the herring the Swedish way!!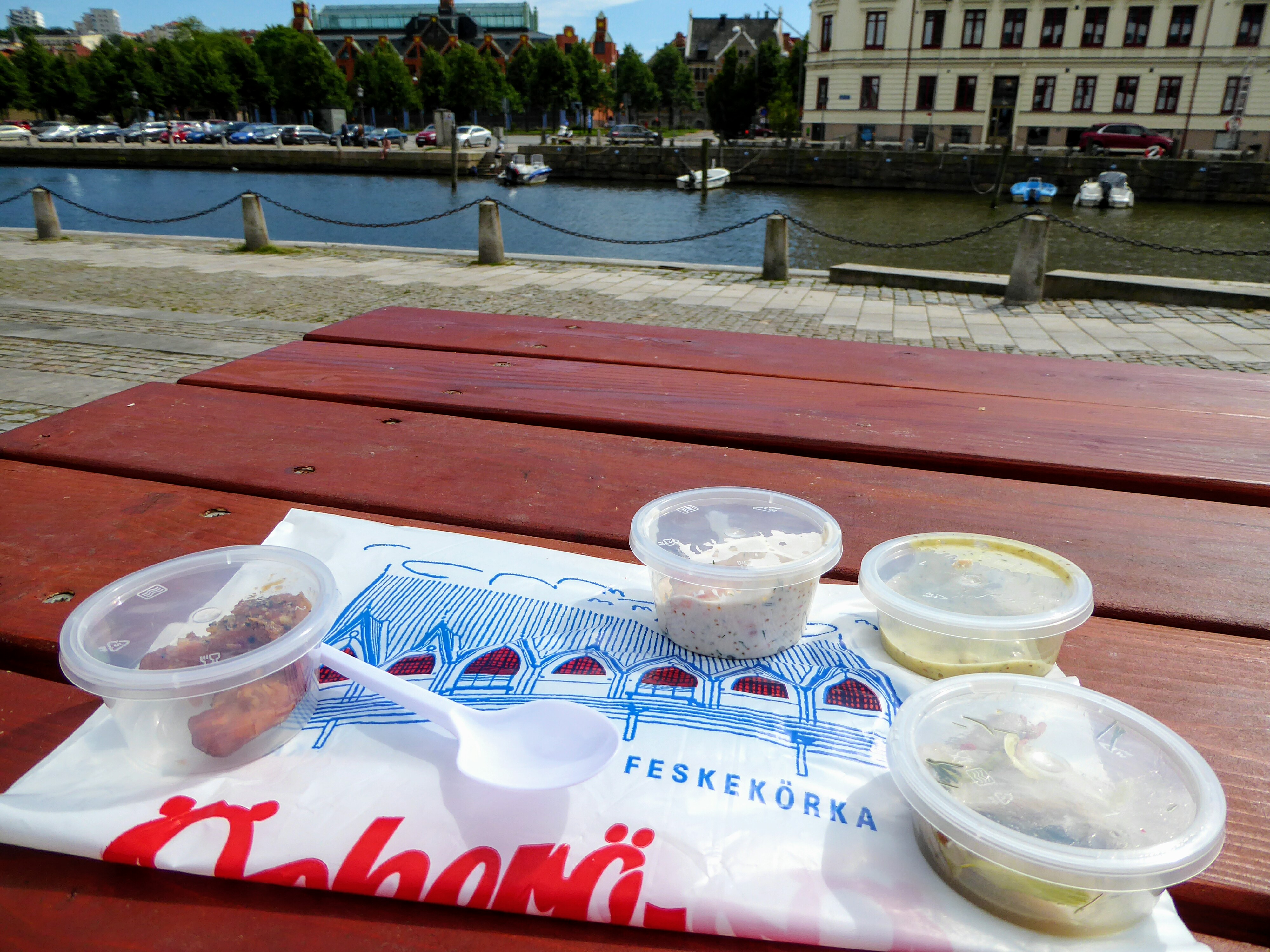 Lapstiftet – GO Card Göteborg
Taking the lift to the top of the Lapstiftet is a must. The Swedish think it's the most ugliest building of Göteborg and I can see why. It is a strange and very futuristic building next to the old and authentic harbour. The contrast is big and I could've chosen another place to put it. But it is a eyecatcher with it red color!! And they call it Lipstick…I can see why!!
Being up there will give you that great view over Göteborg which you can't miss!!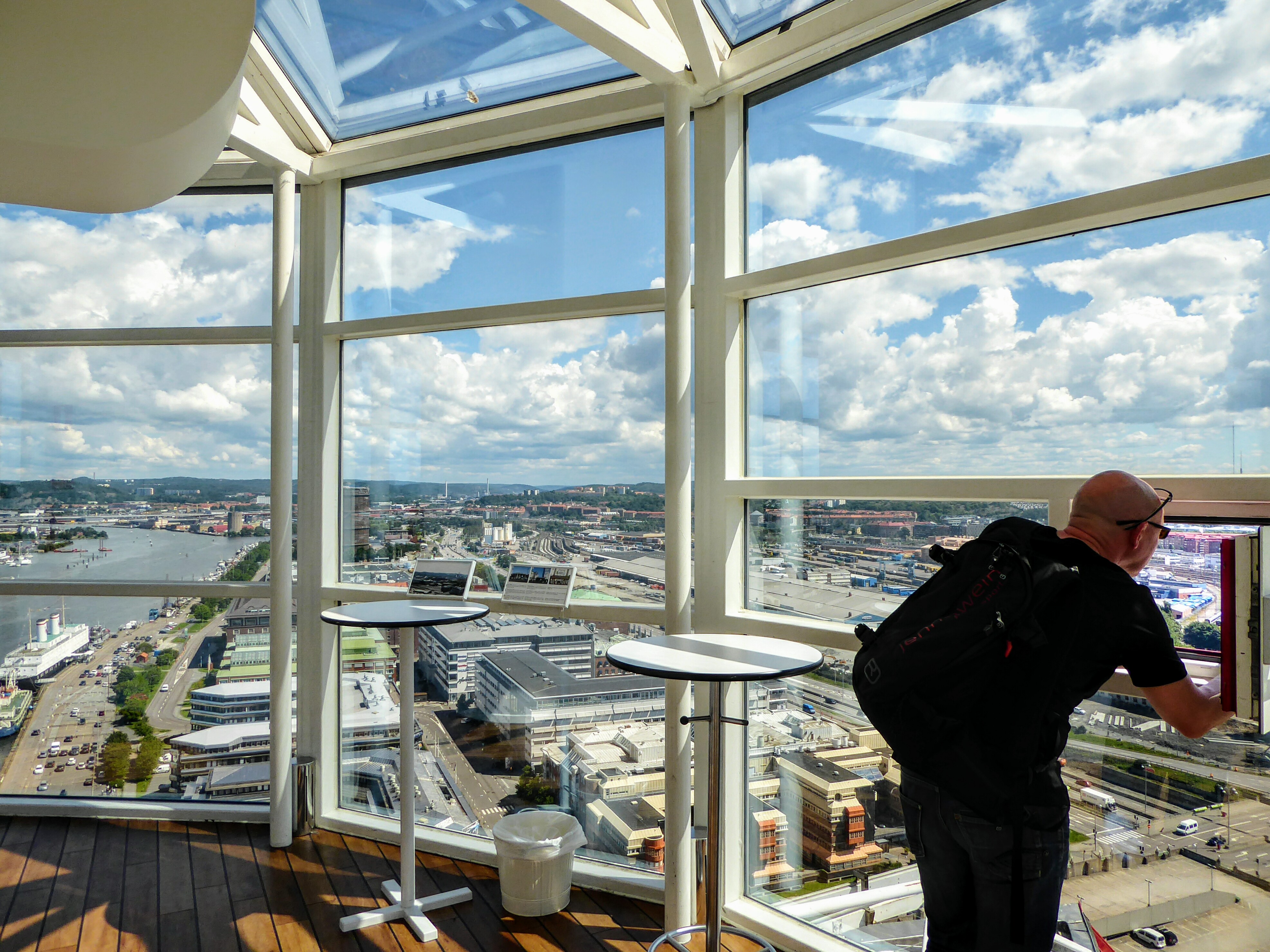 I also shared this picture on Instagram
The extra's – GO Card – Göteborg  
Next to the entree fee, public transfers and a map of Göteborg I also got a lot of disount vouchers. Most of them were for shopping ofcourse and I must admit that the centre of Göteborg has a million of nice little shops. If you want to go shopping here I can imagine you have a blast!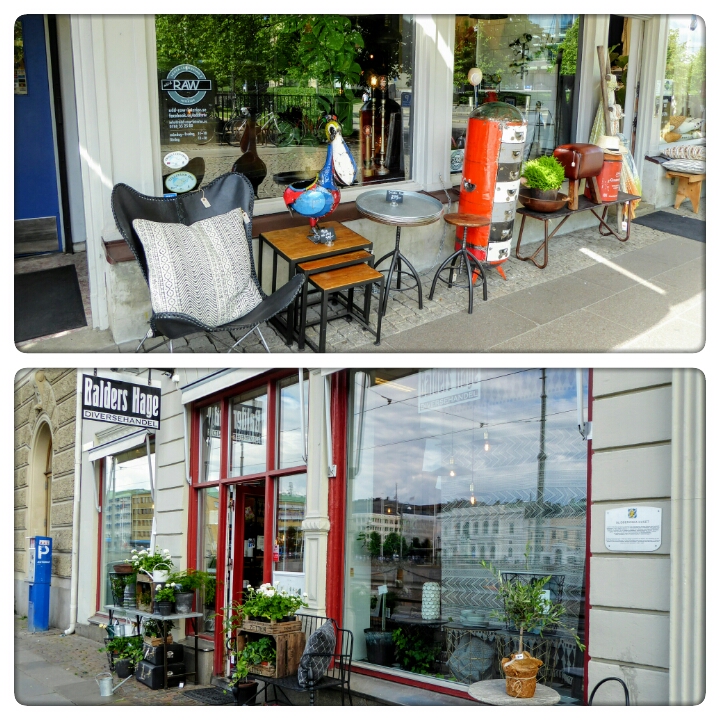 Aren't they cute? I love those kind of shops. These weren't the only two looking like this! I even thought about doing a blog about these shops, so many!! Well taking it home would be a problem, would it?
—-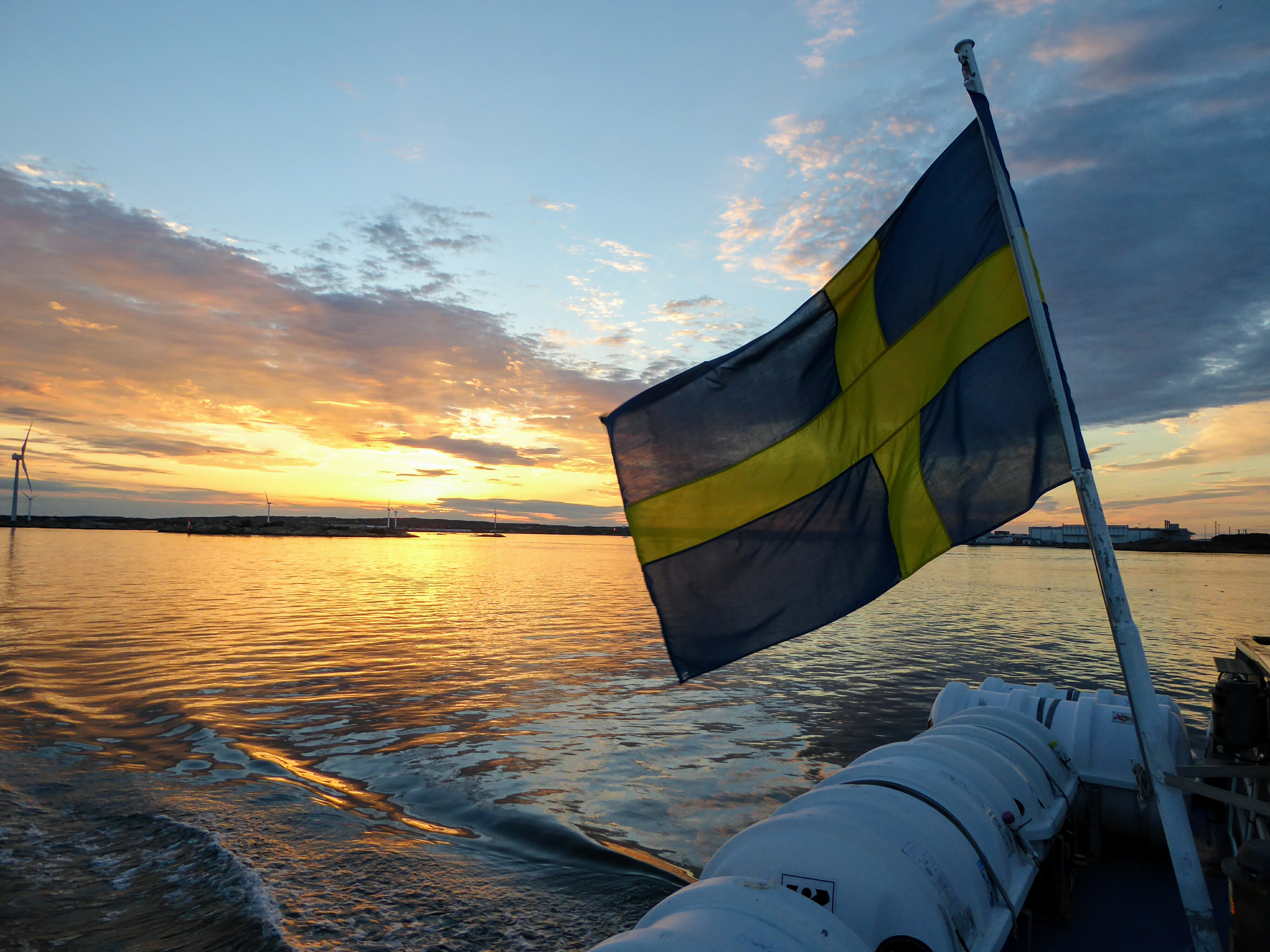 Share this post so others can enjoy it too!Sharing is Caring 🙂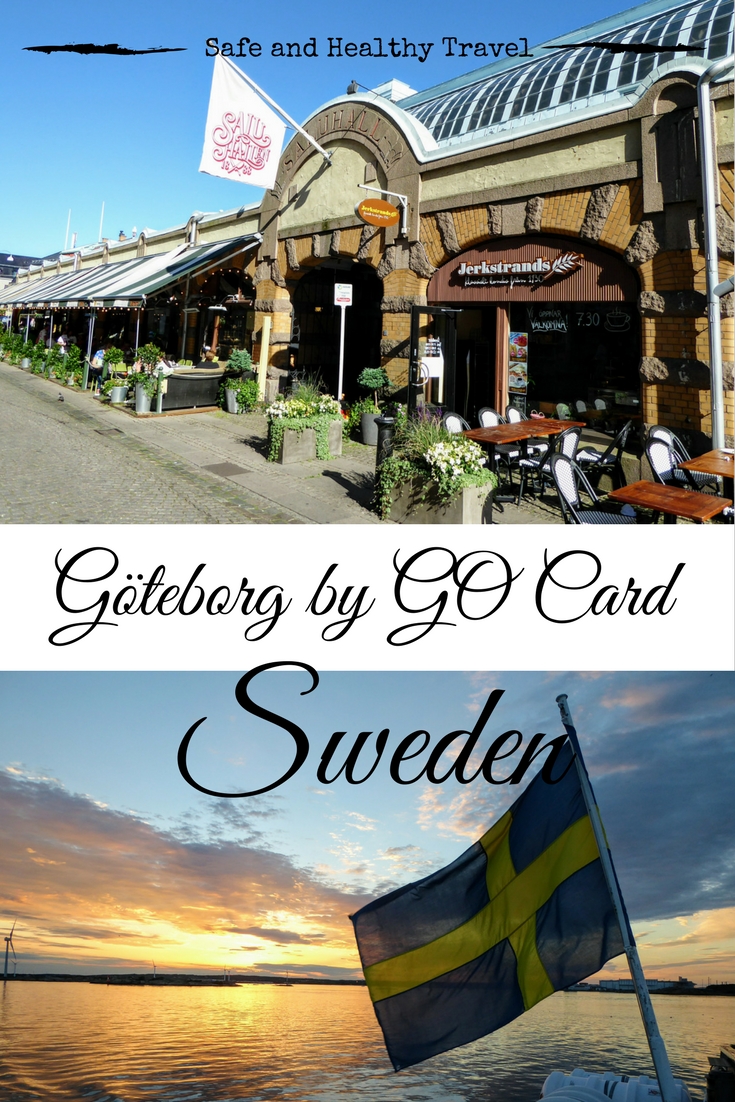 Want to read more about my trip in Sweden?
And when Visiting Stockholm you want to get the Best view of Stockholm too!!!!
Stay in a Botel in Stockholm at Rygerfjord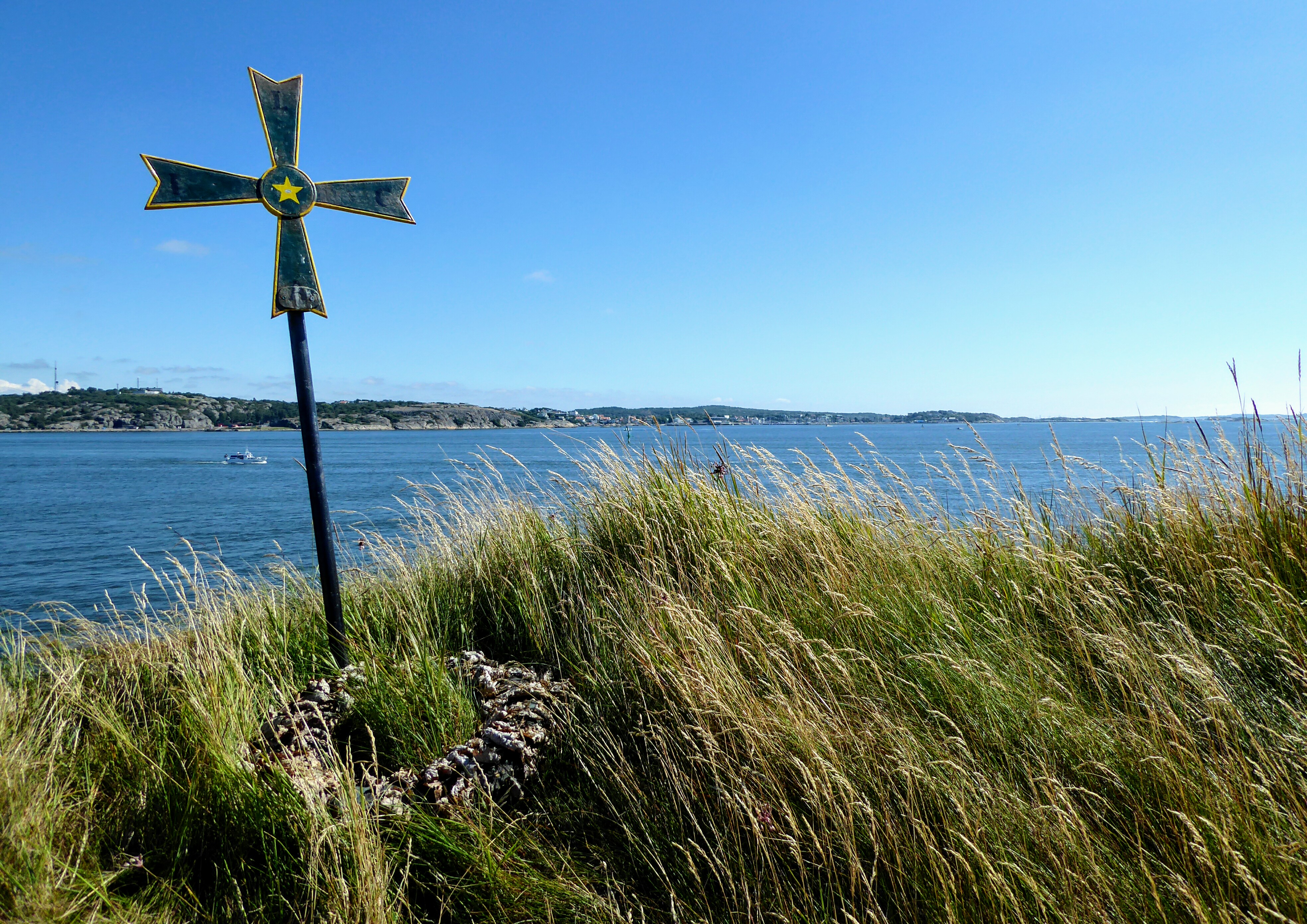 Celthic cross on the island of Alvsborg Fort
—-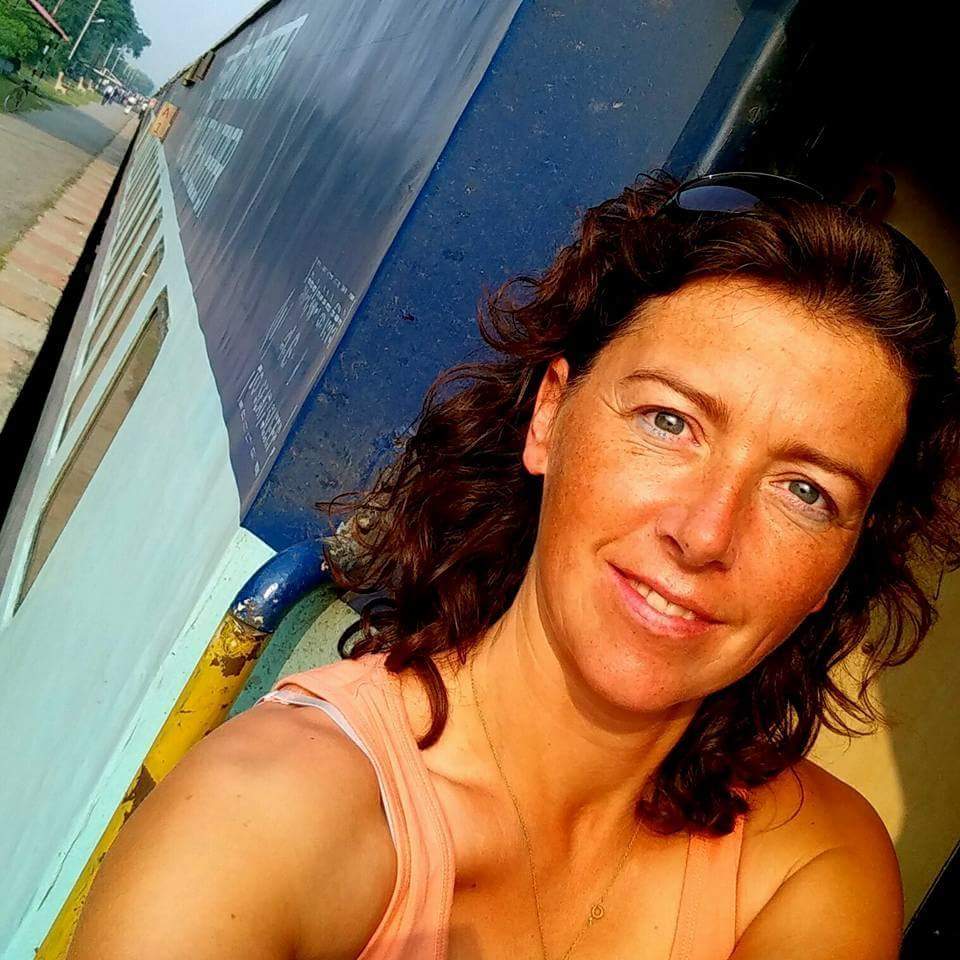 Jacomijn is een politieagent uit Nederland die jou graag laat zien hoe je veilig, actief en gezond de wereld kan over reizen. Safe and Healthy travel is a MUST