My Yoga Challenge 2015 becomes My Yoga Challenge 2016
|
When I visited India earlier this year I learned to do the headstand. I tried it at home a couple of times before but didn't got that one great tip. When I met Sunil in Cochin he just simply said me how to stand. And immediatly after that I got it!! So surprising!!
Wil je deze blog in het Nederlands lezen, klik dan
hier
After that point I also wanted to do the steady handstand.. But that didn't work immediatly ofcourse 🙂 Maybe I'm still waiting for that great advise Sunil didn't gave me 🙂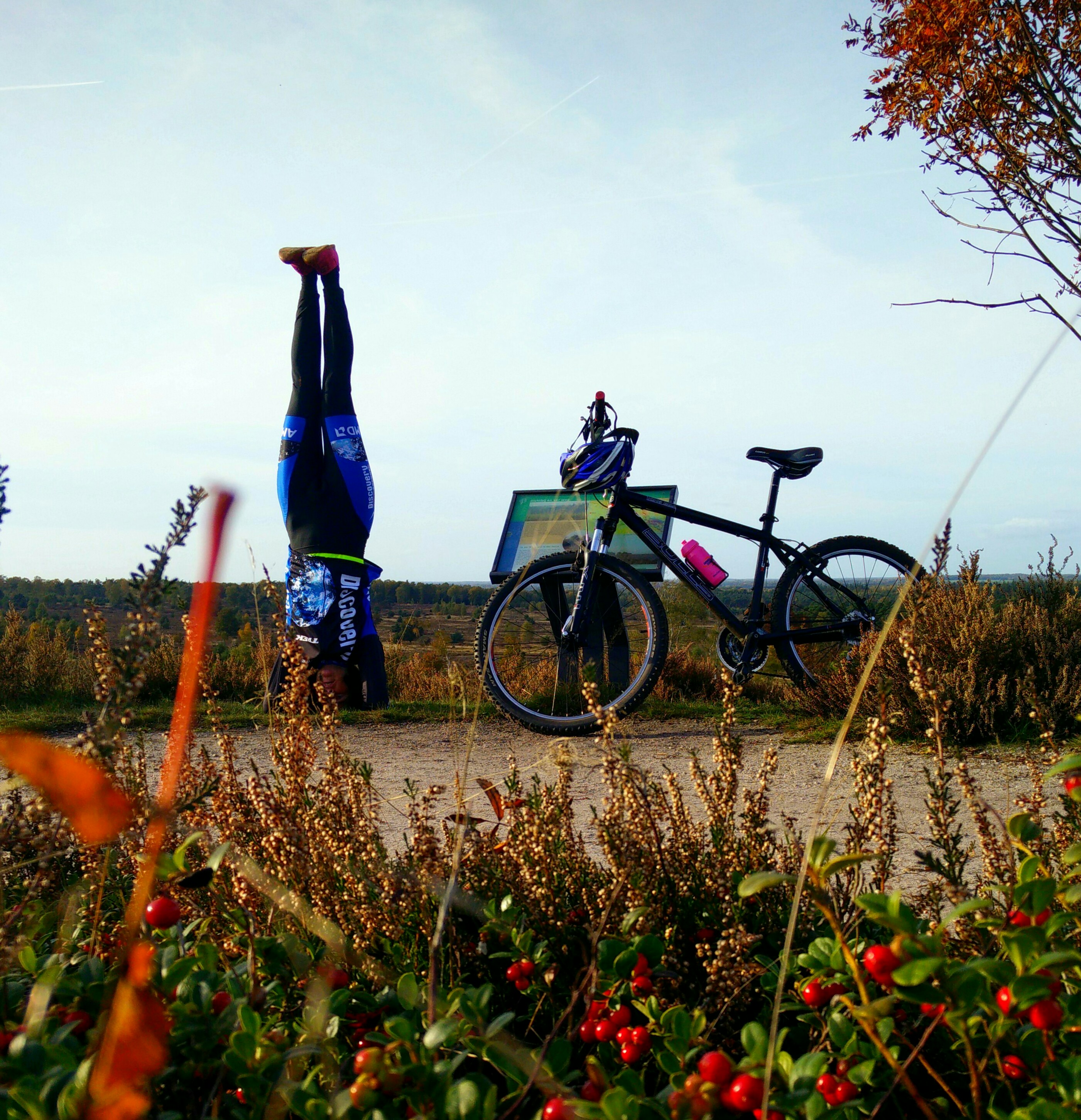 Practising the headstand while mountainbiking in Hellendoorn, The Netherlands
My Yoga Challenge 2015
I told myself to go practise every day of this year so I could do the steady handstand for 15 seconds at the end of this year. I felt it was good for my body, for my strength and most of all for my neck… I do have a problem with those muscles and I did feel that the muscles relaxed after the workouts!!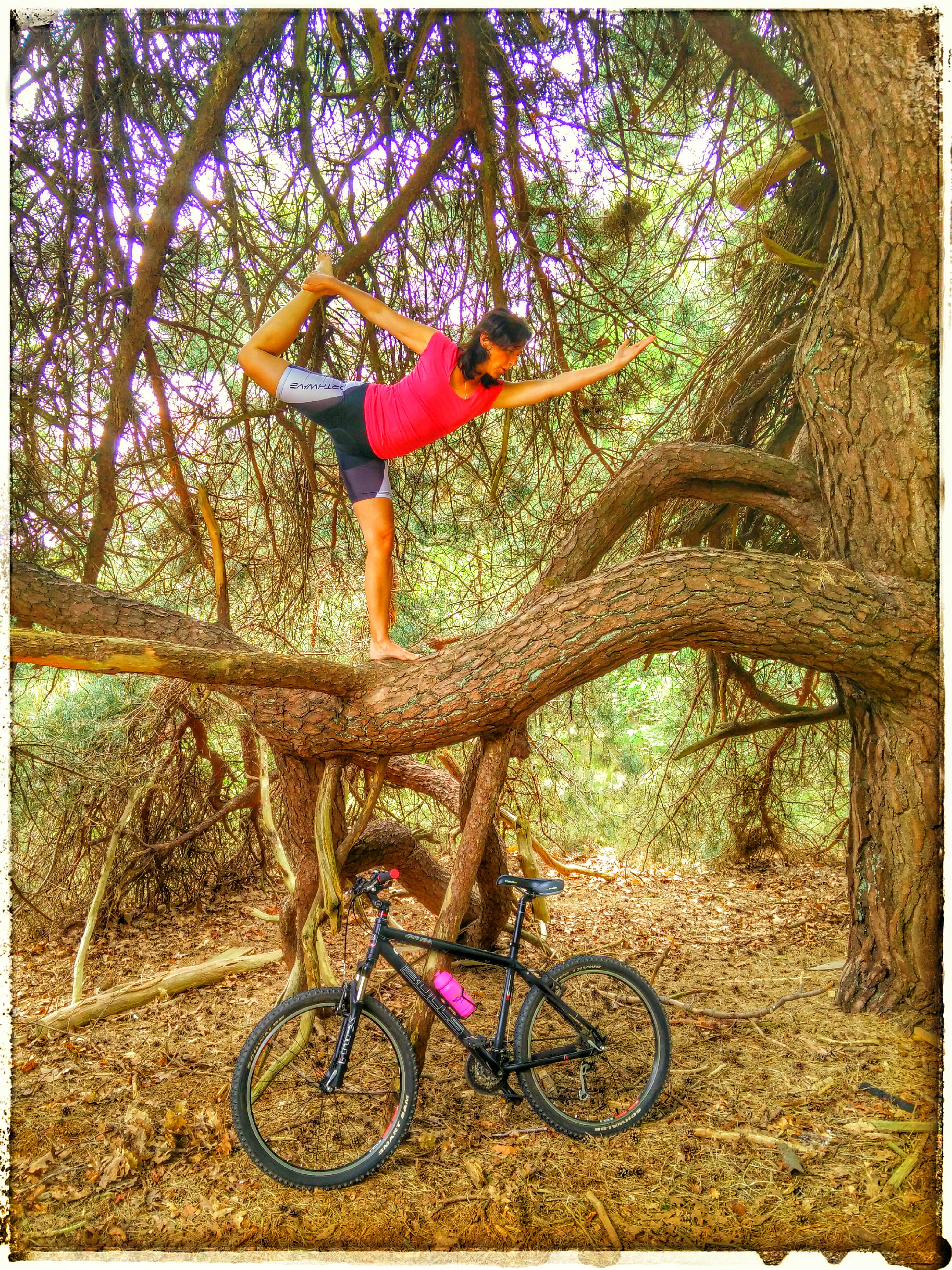 I did practise a lot, not every day and not every day as much as I could but I have done so much more Yoga then the previous year. But still…I didn't got it..
I'm trying to get the flexibility and the posture by working from another position too..
I started to follow some great Yoginis online to have as an inspirition. They are so flexible, they are soin control of their body. Everytime I need to do something I look on Instagram or Youtube and start to exercise again!
My Yoga Challenge 2016
I get the most inspiration by watching KinoYoga on
IG
and
Youtube
. If you need inspiration about what to do ….follow her. She is the best, she is so stabile, flexible and got so much strength. She gives online lessons and helps you to improve your posture and workout!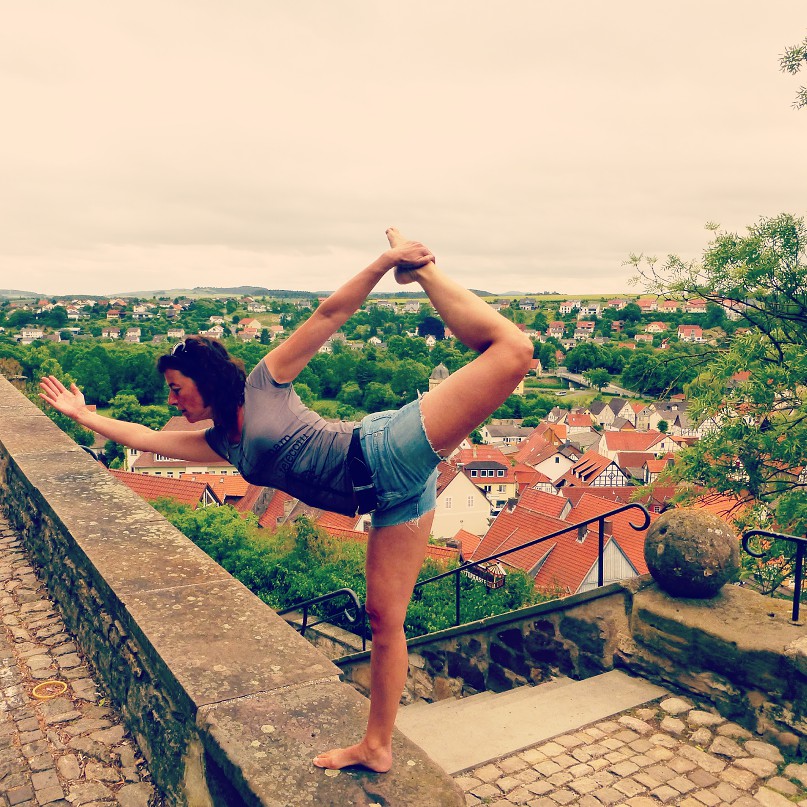 Doing this Dancers Pose on the Old City Wall of Warburg – Germany
To see how my posture and progression works out I also started to make pictures of poses while working out and after some time at different parts of the world. I do think I got some great pictures because of that!!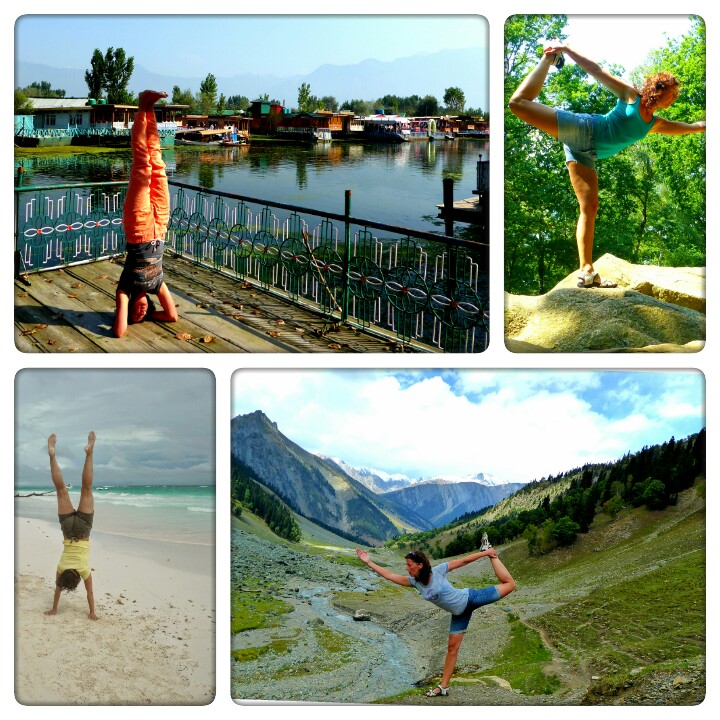 Srinagar – Kashmir, Drenthe -The Netherlands, Mexico – Playa Del Carmen, Thajiwas Glacier – Kashmir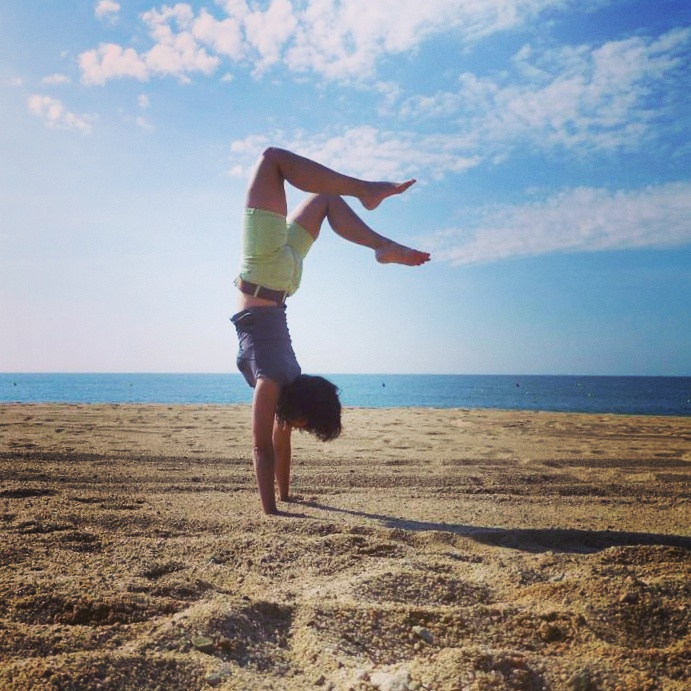 On the beach of Lloret de Mar during TBEX –  Costa Brava
Do You Also Have A Healthy Challenge For Next Year?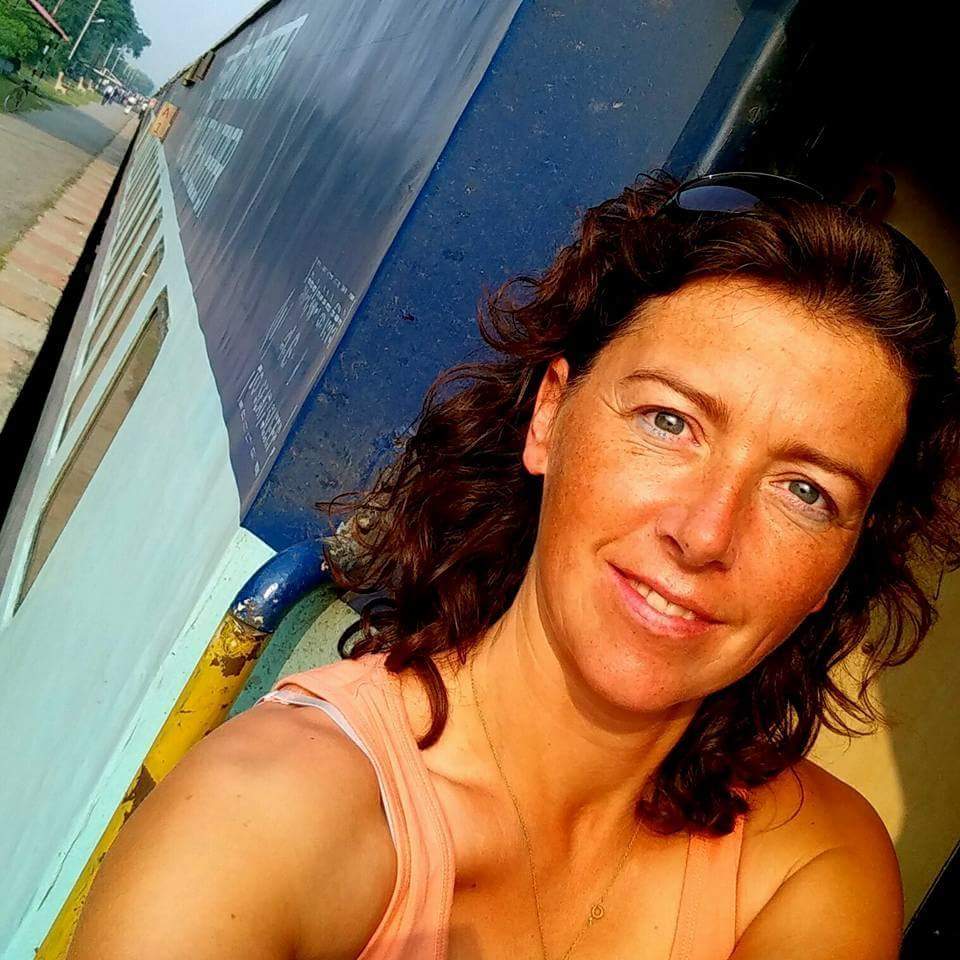 Jacomijn is een politieagent uit Nederland die jou graag laat zien hoe je veilig, actief en gezond de wereld kan over reizen. Safe and Healthy travel is a MUST