Renting a car gives you all the freedom you need while traveling and that's what I did in Iceland. I had a great time and took a roadtrip for 4 days. I saw different places and a lot of highlights you should definitely visit while in Iceland!
Driving Safe in Iceland
If you ask yourself if driving in Iceland, in wintertime, is safe I can garantuee you that it is! I think it is so much safer then it is in Holland in wintertime. In Holland we are not used to this weather, having snow and ice. No…not anymore. We have that maybe 2 or 3 weeks in wintertime. In Iceland they have this weather for months and have everything setteled for that. The roads are clean and everything is safe!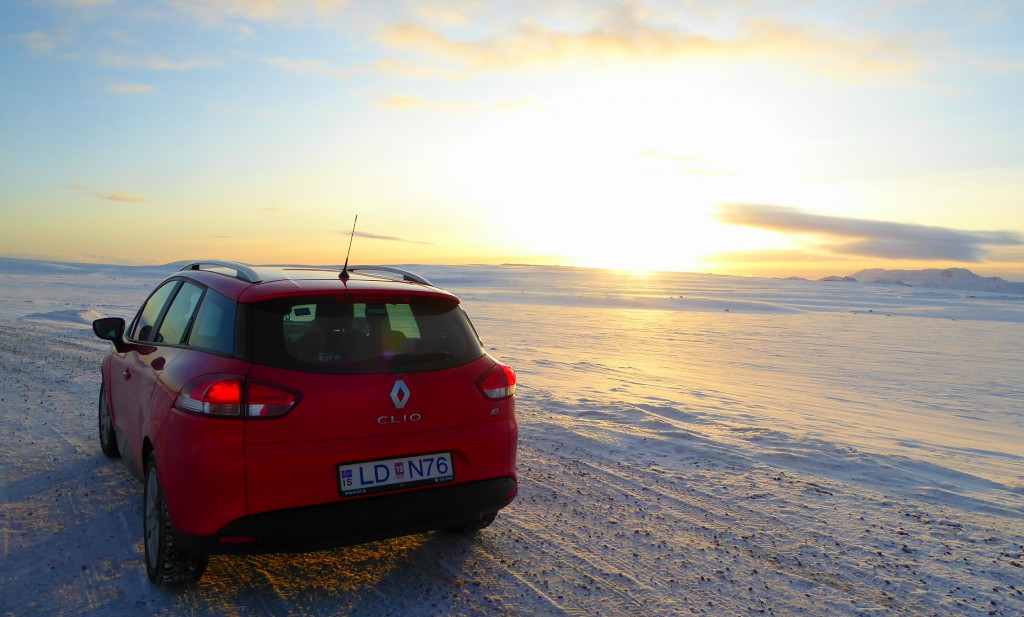 Overview of the 2 days Roadtrip Iceland
I was based in Reykjavik for a week and took 2 roadtrips from there. The first roadtrip was 2 days the famous Golden Circle. You can do this easily in one day but I wanted to take time for it and just hang around in the countryside of Iceland for some time. I had a great evening at the Secret Lagoon and slept in the village of Fludir that night.
The second part of the roadtrip I went to the National Park of Snaefellsnes. Going the other way along the coast. I got two really nice tips of a local personn and thats where I had my first stops on this roadtrip. A great park to drive through and definitely worth visiting!! I had my night in the small village of Olafsvik, a small village on the coast of Iceland and just outside the national park Snaefellsnes.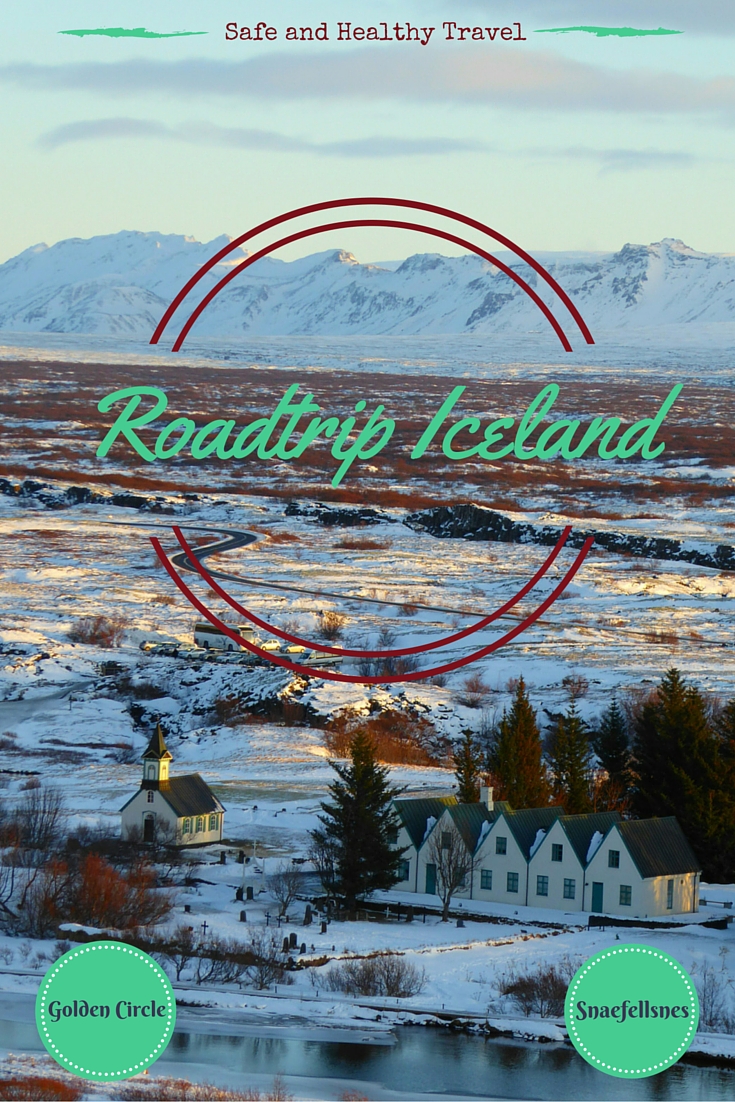 Roadtrip Iceland part 1 : The Golden Circle
I didn't start too early, in January it's dark until 9.30 in the morning. I stopped every now and then to make a picture, to enjoy the wonderful white world of Iceland. It was great, driving through this landscape! After a while I entered Thingvellir National Park and that's where I took my real first stop. I went for a walk along the tectonic plates that separates Europe from America!
The view is great!! And when you are here on a summer day I think it is great to go for a longer walk in the valley. It was a bit cold and the wind was harsh so I went back to the information centre.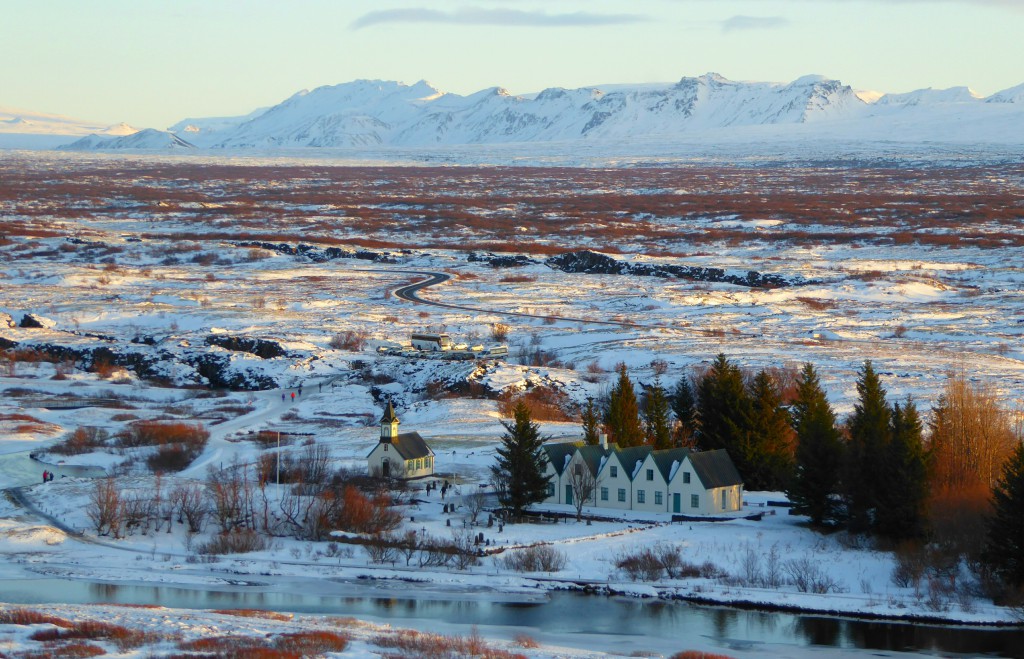 There I got a tip from the lady to walk to the waterfall from another parkinglot. I did and it was great! She did told me that she didn't know how long it would take in wintertime but in summertime it was only 10 minutes. Read more about that walk
here
.
Roadtrip Iceland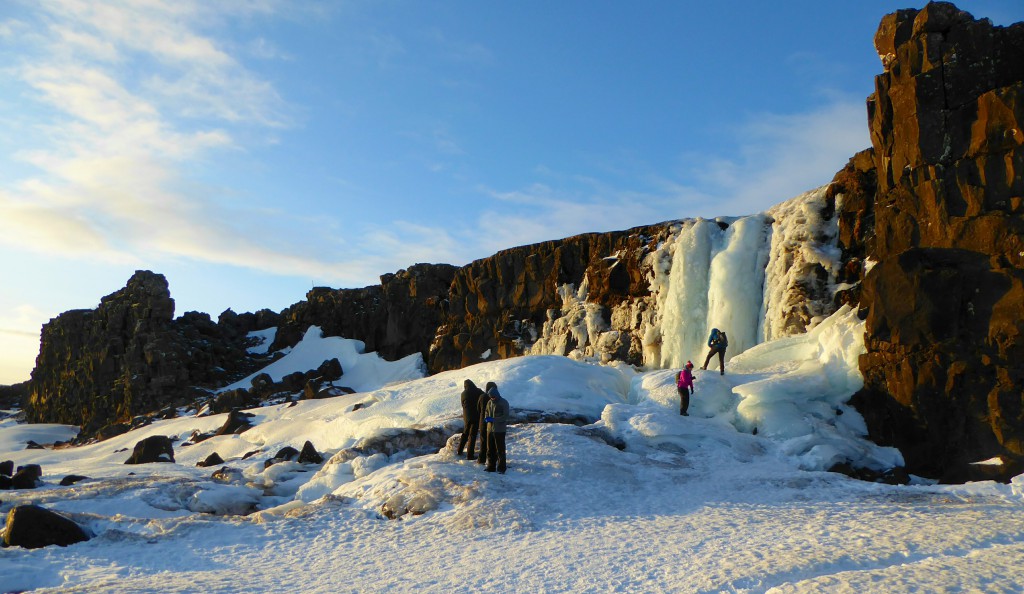 My next stop was at Geysir. The picture shows you the famous Strokkur, it blows steam every couple of minutes. What a great sight!! The whole area smokes and blows of the heat of the earth. It is strange to see but also to smell, it stinks like rotten eggs. But still…you look at it with wander and it is so strange to realize that it is inner earth that is connected with the outer earth.. There are some big wholes where you can not see the bottom…there seems to be no bottom.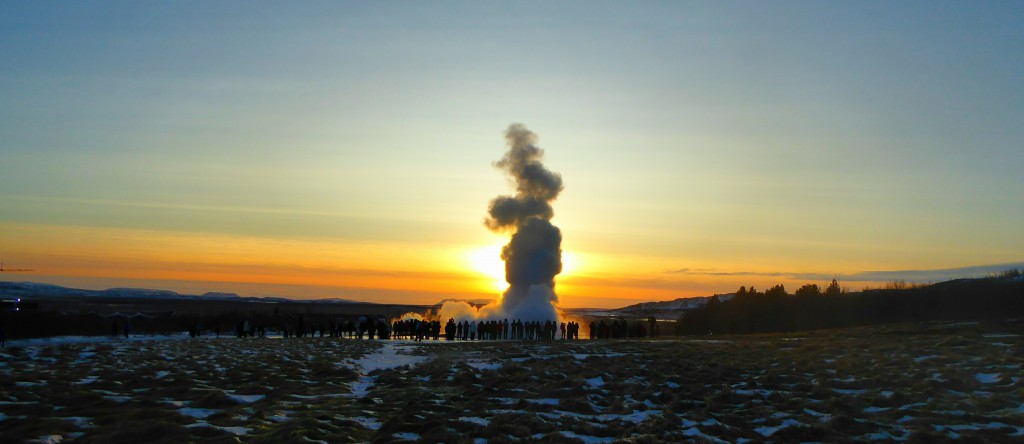 Driving through on the Golden Circle you'll get to the farthest point of the circle and a road that goes a bit further into Iceland. It is a road that leads you to the waterfall Gulfoss, that means Golden Waterfall. It is a huge waterfall and I do think that in summertime the water that flows there will be inmense! I saw a frozen waterfall with strange formations, such a strange sighting! Still the water was flowing and the wind was blowing over this plain. It was cold 🙂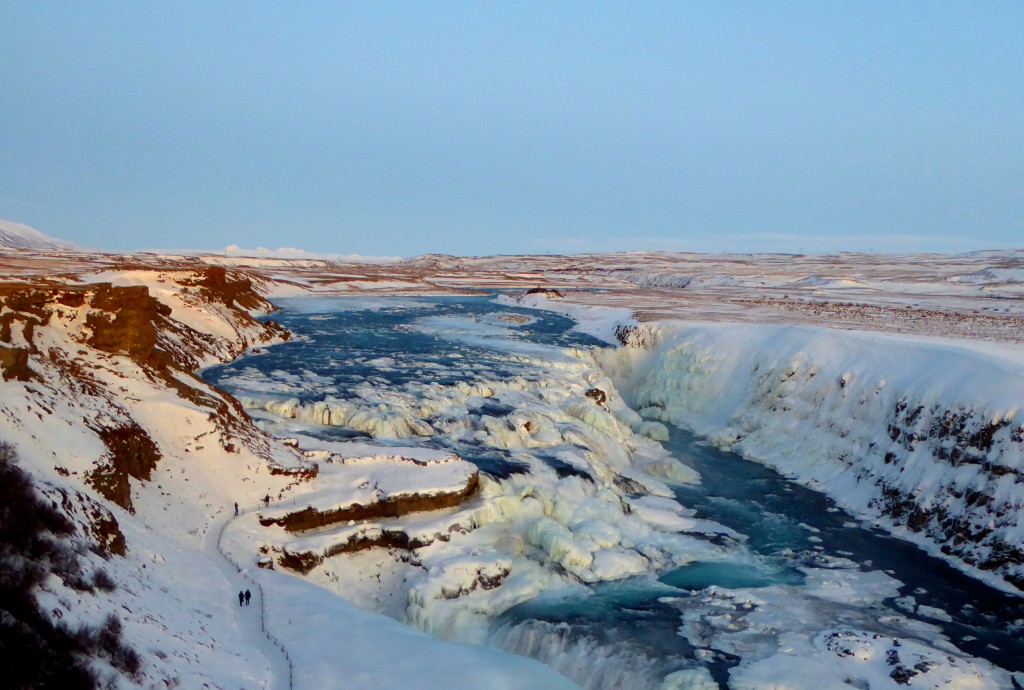 I drove to the place of Fludir instead of going back the short way. In Fludir you've got the Secret Lagoon. It was great and relaxing. I was there for a couple of hours! It is a natural Hot Spring and they made it into a swimmingpool. It was so relaxing, not busy at all and I floated in it watching the stars and the winter landscape surrounding the hot spring.
Day 1 of my roadtrip was wonderful!!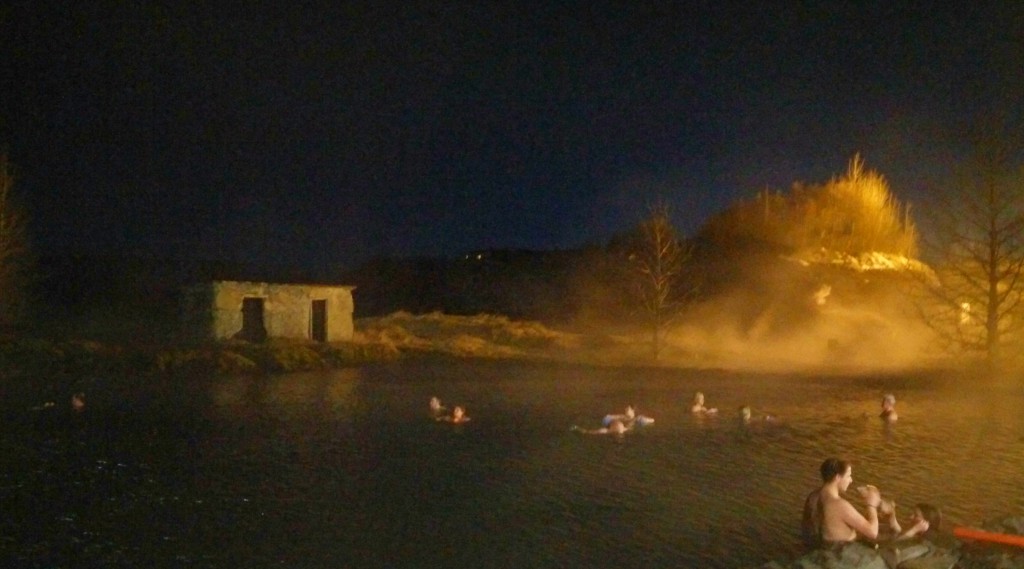 Made by telephone….bad picture…but to give you an idea 🙂
Roadtrip Iceland
I had my night in Fludir at a nice Bed and Breakfast. To read more about the hotels that I used on this trip in Iceland read my post about them. The next morning I went down the route and had some visits to villages along the coast, Stokkseyri and Eyrarbakki.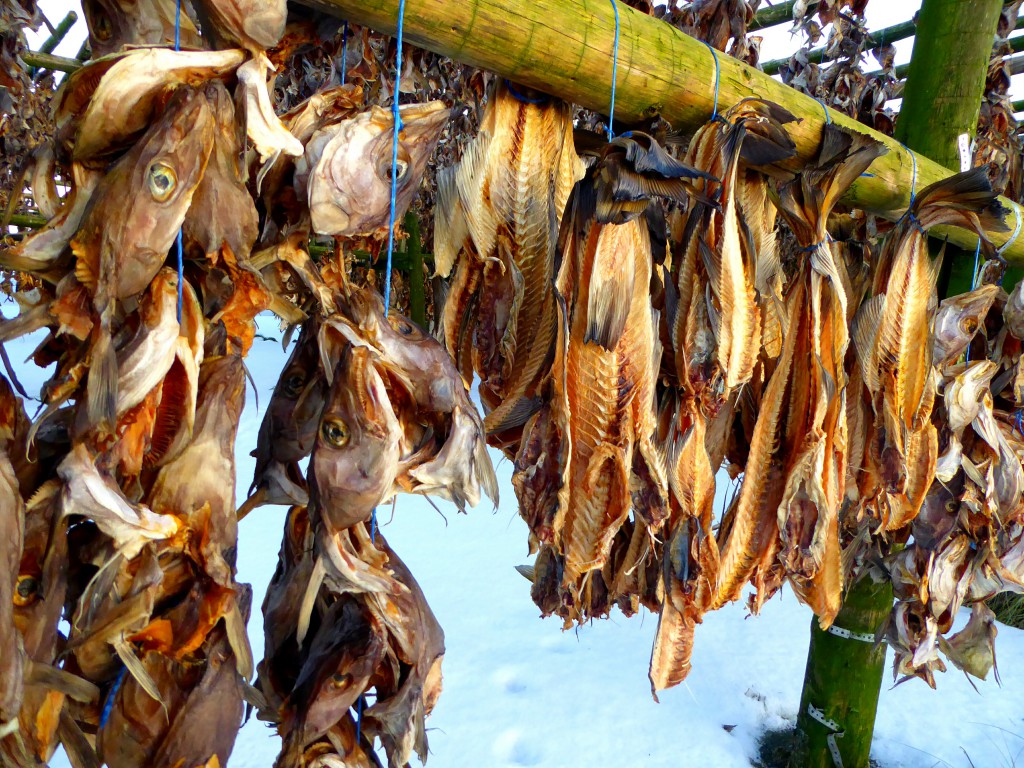 Just before I came back to Reykjavik I saw this huge old way of drying fish. What a strange sigth! At first I didn't saw what it was. There were a lot of wooden stands and underneath it they hung parts of fish. I think there were thousands of fish hanging there. You can imagine that the smell around there wasn't too nice 🙂  This is how they used to preserve their fish and a tradition the kept till this day!
Check more tips on Best Things to do in Iceland
Roadtrip Iceland part 2 : Snaefellsnes
After another daytrip from Reykjavik I went on my second roadtrip of 2 days! This time I drove to the other side and went to the National Park of Snaefellsnes. At the guesthouse in Reykjavik I got the coordinates to a hotpot to take a nice warm bath. That wasn't to famous and was great to visit. That was my first stop and still there were some people that just went in there when I came there.. And they filled up the whole small hotpot 🙂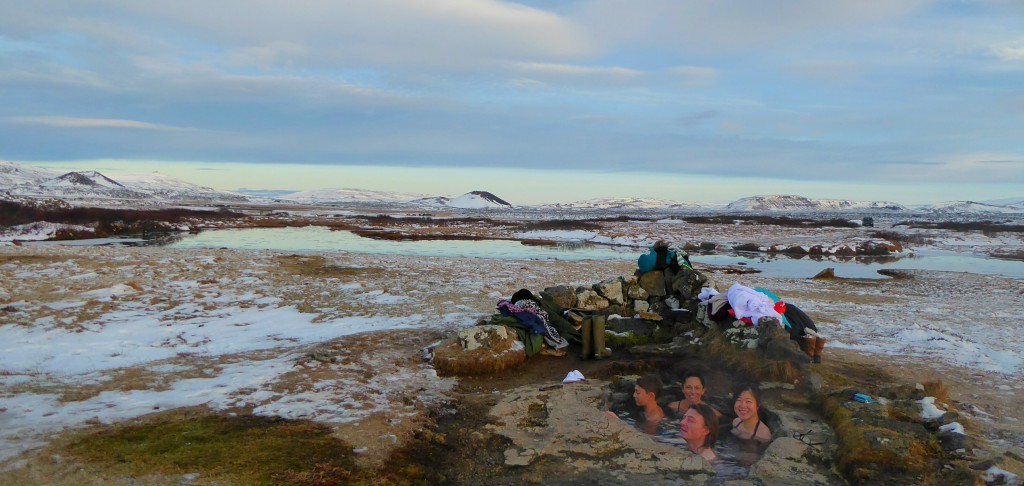 I went on and had also gotten directions to a farm called Ytri Tunga, from there you could spot seals. When you just go by the farm there is a parkinglot where you can park your car and where you can find some information about what to see at the coast. And then you enter the coastal line. It is a coast with lots of rocks, great sight and wonderful to walk for a while.
Roadtrip Iceland – Wildlife and nature – Fabulous
It didn't took me long to see a seal. At first I didn't believe it yet but it was a seal. It was even swimming at the coast to look at me too 🙂  How sweet is that? After a couple of minutes I lost him and walked on. After walking on I couldn't believe what I saw. There was a seal just lying on a rock near the coast. As if it was great weather and it was lying in the sun 🙂 I didn't expect this for a minute, I loved seeing it there!!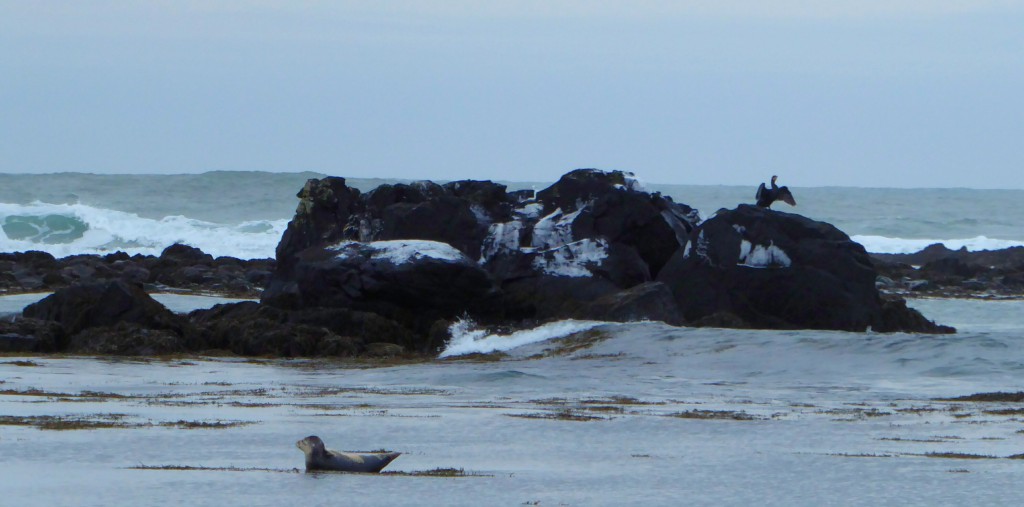 Lavacave Vatnshellir
I returned to the car and went further down the road. I knew there was a cave to visit and I had to drive on to get there in time. They have the last tour at 3 am and I was there just in time! This cave is a lavatube and when the lava stopped flowing it ran empty to leave a hollow tube in the earth. There is a labyrint of tubes and one of the bigger ones are open to public. But still they don't know how many there are yet. It was really strange to visit, it pitchdark when you turn of your headlight. And there is no sound…only water dripping of the ceiling. The Icelandic people have their own stories about the cave. They ofcourse talk about trolls and their way of living. With a bit of fantasy you do see a table and a throne where a big troll could never sit on because it would be too small….but it is a nice fairytale.
Roadtrip Iceland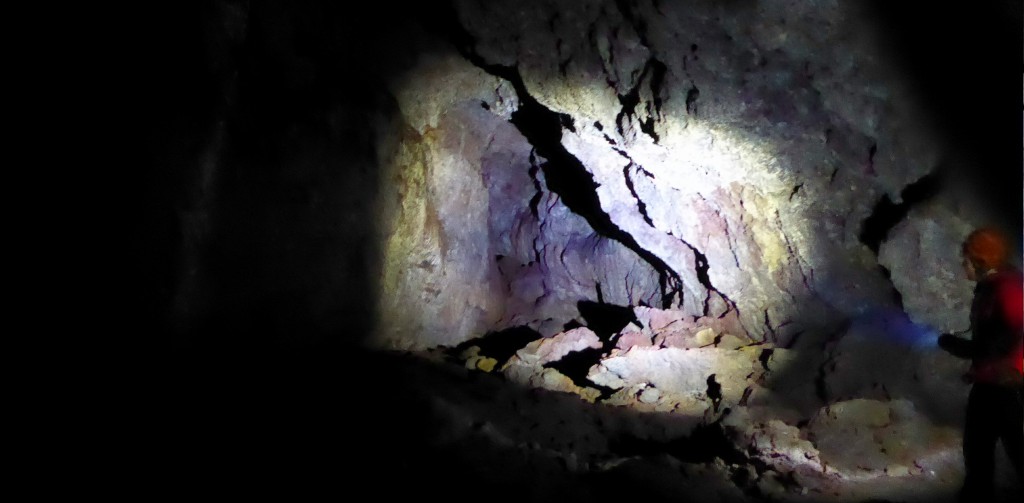 After this visit I went back a little bit to get to this great viewingpoint. You get a wonderful view over the rugged coast of Iceland. Some rocks shows themselfs wonderful and with good weather you can go for a walk along the coast. It was cold, it started to rain and making pictures is hard when the lens gets wet so I drove on after a while.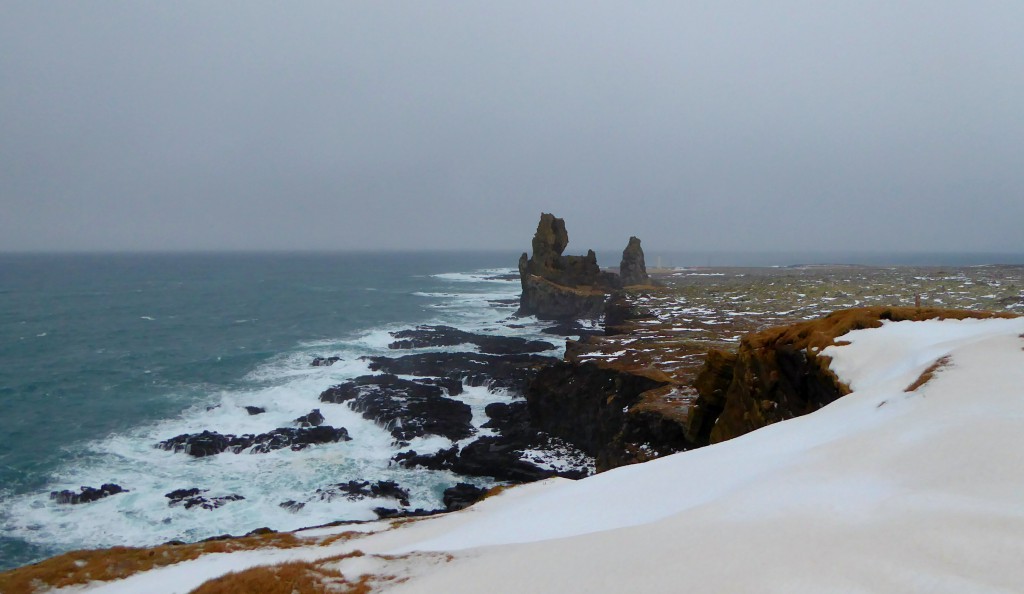 I entered the village of Olafsvik and found a hostel. It is situated in the centre of the small village and that is where I spend the night. It was really clean and nice decorated and as all accomodations it was expensive 🙂
The next day I drove back to Reykjavik. I looked for whales at a bay, lady of the hostel told me to stop there. But I only saw the head of a seal again 🙂 And I saw the most beautiful mounaitn of Iceland, also a tip of the lady of the hostel and the man of the hotel in Reykjavik!
The most beautiful mountain of Iceland: Kirkjufell
It is a pointy shaped mountain with on the other side of the road a waterfall with the exact same name. I got this tip of several Icelandic people and I must say it was a magical place! I stopped at a mountain with this great sky and it appeared to be the leftside of the mountain Kirkjufell.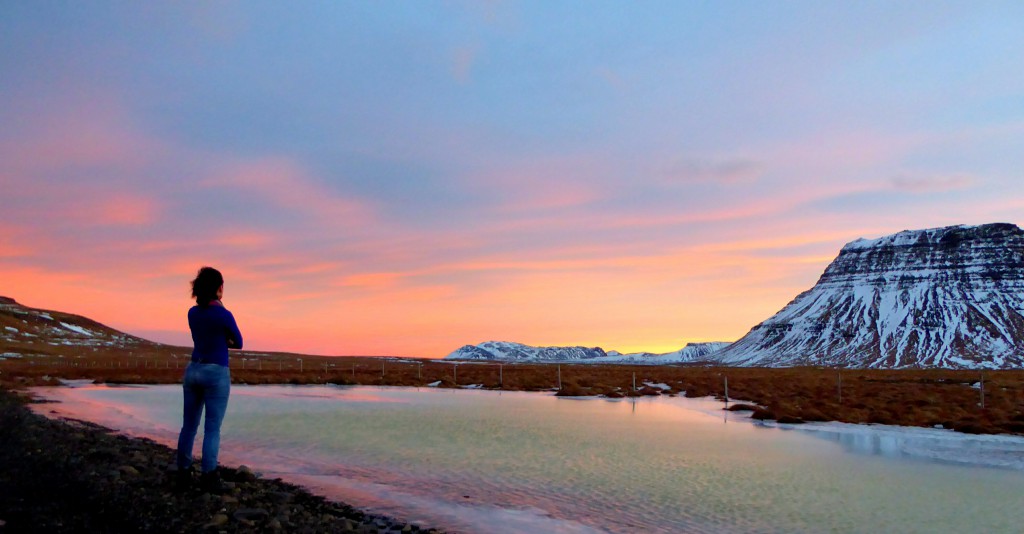 The mountain on the right is Kirkjufell
A bit down the road you can park your car and I took a walk around the area. Go to the waterfall and from there you have a great view on the mountain as you see it on the many pictures shown on the internet. And yes….it is a great and special shaped mountain!!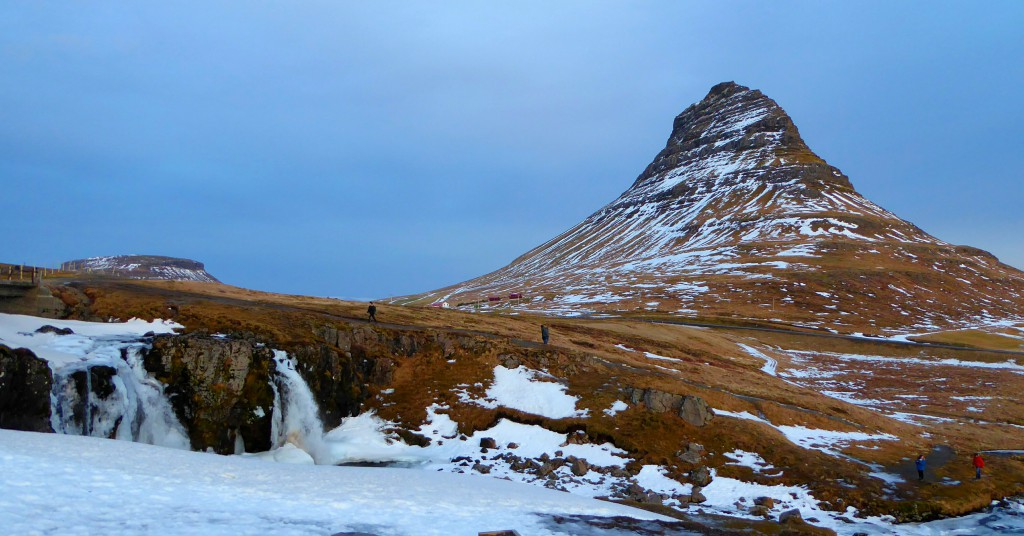 A bit down the road I got something to drink and to eat for lunch and went on to the bay to enjoy it there while spotting whales!! when I got there a couple just left and no…they didin't saw anything they answered when I asked them..
Benefits of a Roadtrip Iceland:
You can stop where ever you want
and as long as you want!
I was standing there for a while and just before I wanted to go I made a picture of the bay, to remember… And there it was…another seal!! Just sticked his head above the water to look at me 🙂 So no…I didn't saw a whale but that little seal gave me a happy feeling!!
After this I drove to Reykjavik again. Enjoying great views and great skies!!  The pro of being in January is that you've got a sunrise or sunset kind of sky during the whole day. I just got the best pictures because of that!! Althought…I think they are the best!! 🙂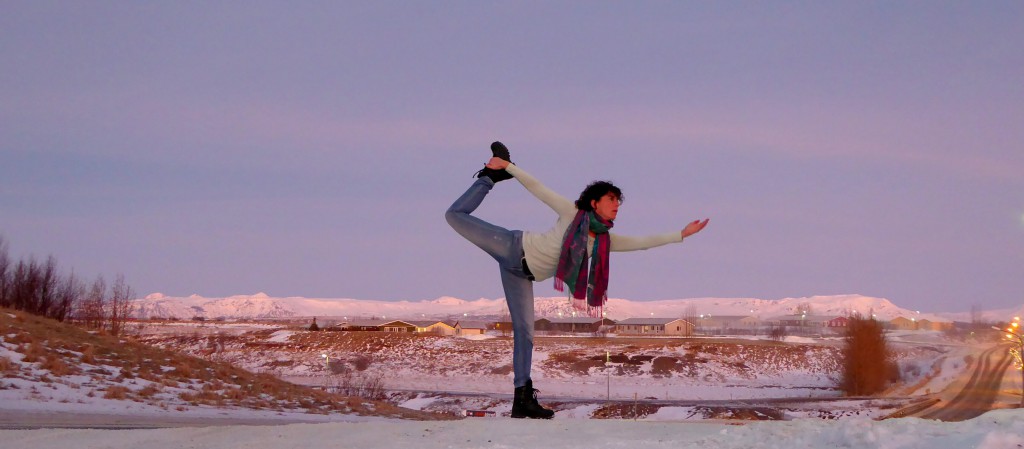 Early  morning yoga in Fludir 😉
I was just in time to enjoy the sunset in Reykjavik and went up the Hallgrimskirkja to get that famous view over those great coloured roofs. It is a great dcity!! Really worth visiting for a couple of days and to explore Iceland from there!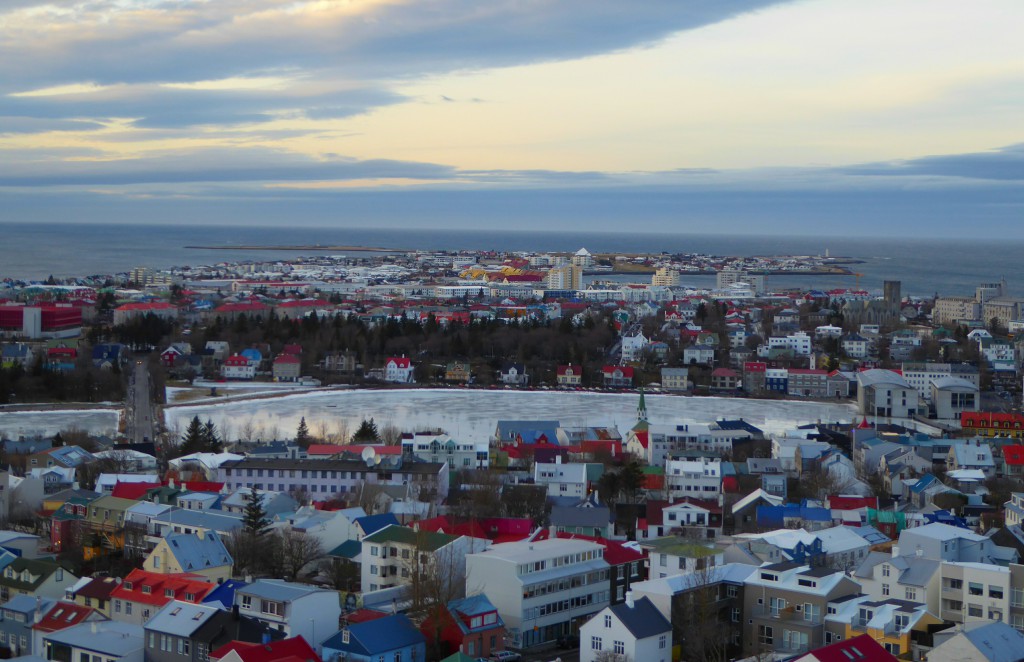 I really enjoyed my roadtrip days in Iceland. I can really recommend it to everybody. The best way to see Iceland is by car. You have everything you need with you, clothes for different weather as it can change suddenly during the day. And best of all….you can stop where ever you want!!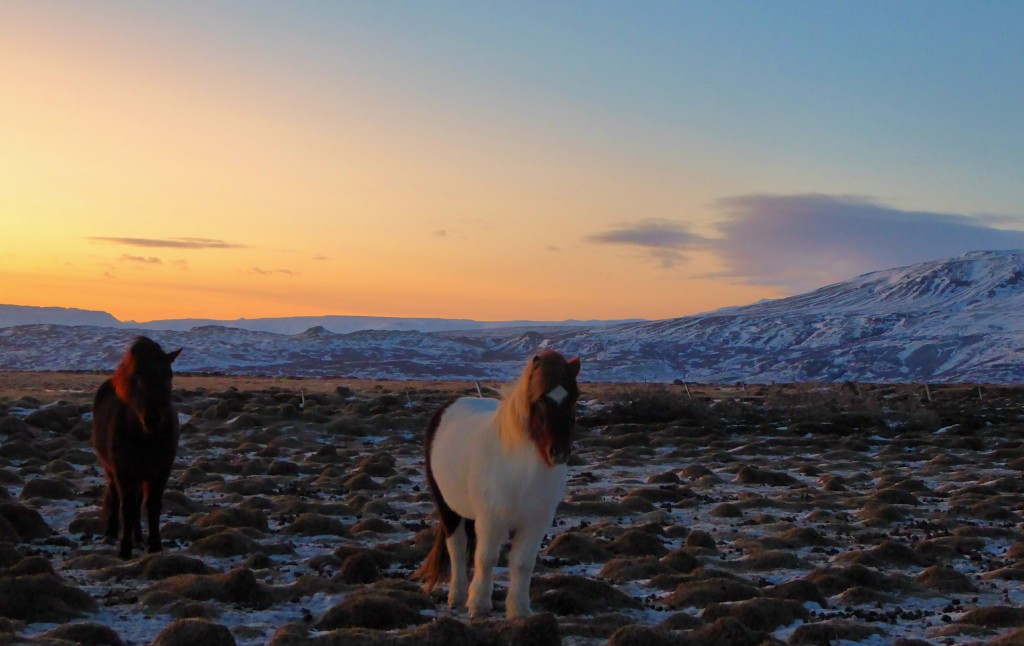 I only had a short time in Iceland but could've visited so many more beautiful sites. I really want to go back and see more of the natural wonders of Iceland. I missed those great Northern Lights….and I want to drive an Icelandic horse!!
Don't you? 
—
Read my previous posts about Iceland:
Bathing in a Snowy Landscape, Iceland in Wintertime
Twilight on Solheimajokull Glacier
10 Minutes in Summertime… Thingvellir Nature Park
I  had a different accommodation every night.
I did liked them so I shared them all in one post: Accomodations in Iceland
Or can I inspire you to go walking?
I hope you enjoy this beautiful world as much as I do!!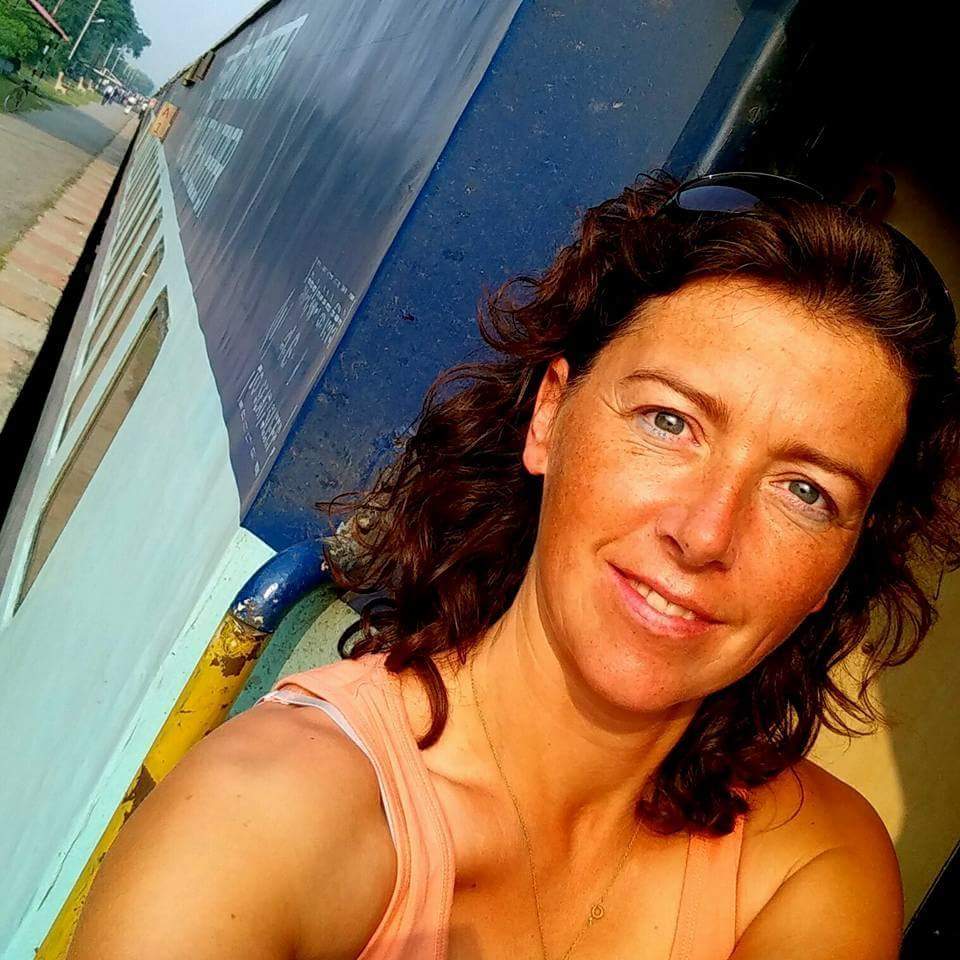 Jacomijn is een politieagent uit Nederland die jou graag laat zien hoe je veilig, actief en gezond de wereld kan over reizen. Safe and Healthy travel is a MUST