What to do at Millstätter See – Travel Guide Seeboden – Austria
When I was in Austria to walk some stages of the Alpe Adria Trail I started in Seeboden, near the Millstätter See. I found it a super place to spend a few days. I was a day early but I was not bored for a second because there is much to do around the Millstätter lake. So that's why I'm sharing with you these tips on what to do at Millstätter See as a Travel Guide Seeboden and Millstätt am See.
The first tip I give you is to make sure you get your hands on the Millstätter See Inclusive card (MIC card). This comes with an informative booklet in which you can find a lot of information about the area but what I found more important: You get discounts or can even join many activities for free. Austria is not the cheapest destination to go on vacation so I thought this was super!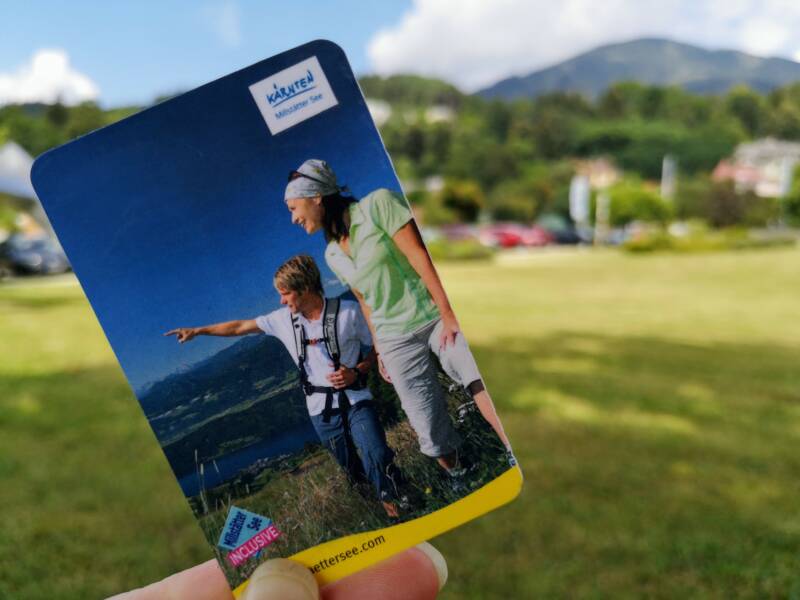 Travel Guide Seeboden – Austria
Egelsee Mountainbike tour
First, of course, I chose an active mountainbike tour. I did want to see the surroundings from a different vantage point. I called and heard that the next morning they were going to cycle the Egelsee route and I was invited to join. With the card, this participation is just free! How cool is that!
We cycle out of Millstätt am See and along the lake to Seeboden to cycle to the other side of the lake. There we went into the mountains. What a nice trip with some steep climbs it was. Everything was just over the unpaved roads and so no narrow agile paths to cycle. So good for everyone to do!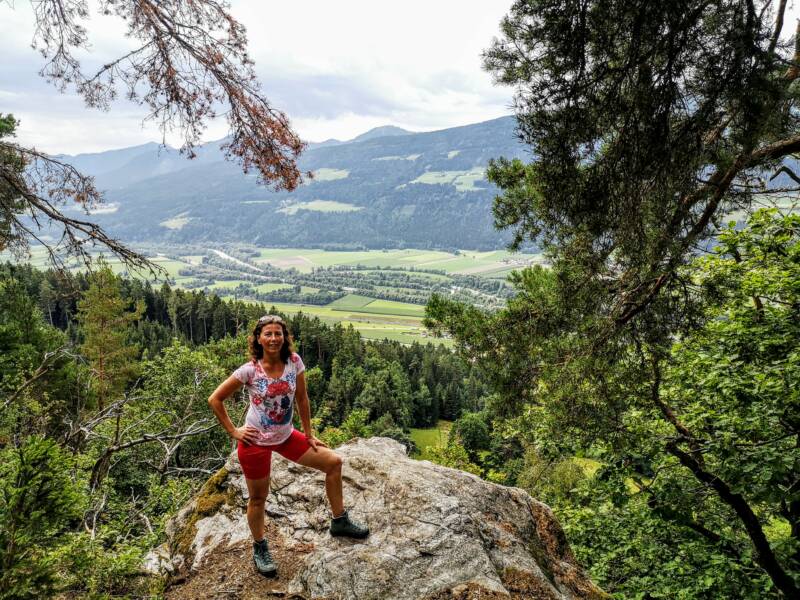 A short break at a super viewpoint and a short bit later we parked the bike again for a longer break at the Egelsee. How wonderful! For a moment in the sun with our feet in the water.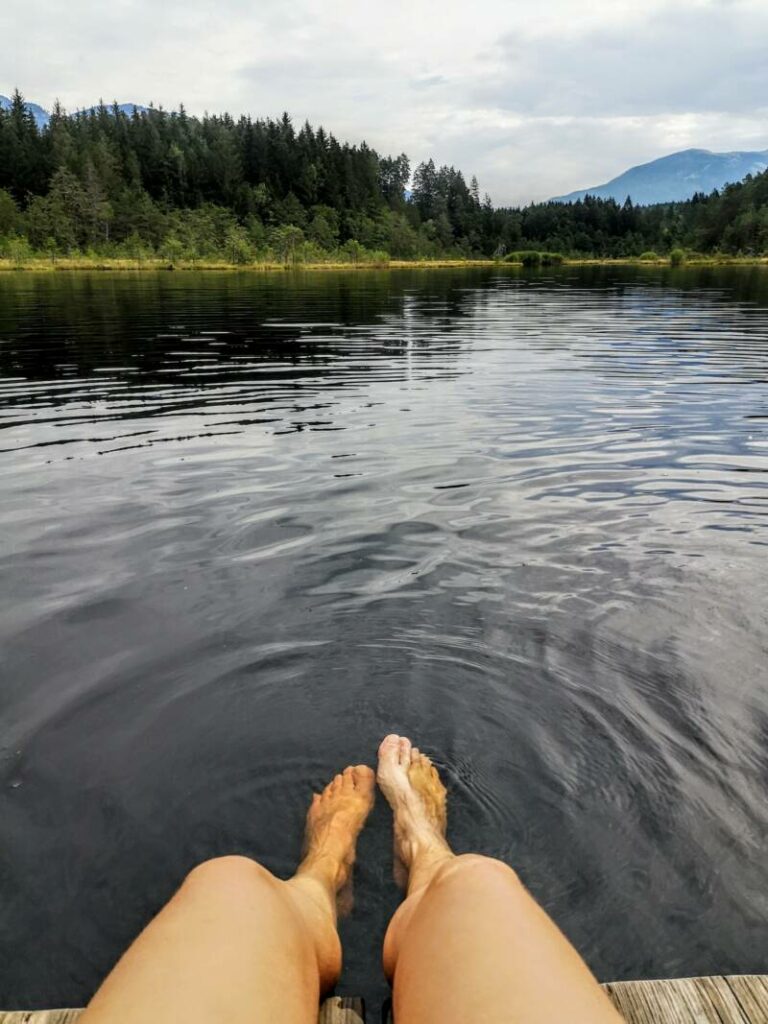 I loved this morning!
Because we had started at the other side of the lake at the beginning of the morning, we now took the boat back across the lake! So also a nice boat trip on the Millstätter lake for free if you have the MIC card. How great is that?
Around noon I was back in Millstätt to explore that nice little town!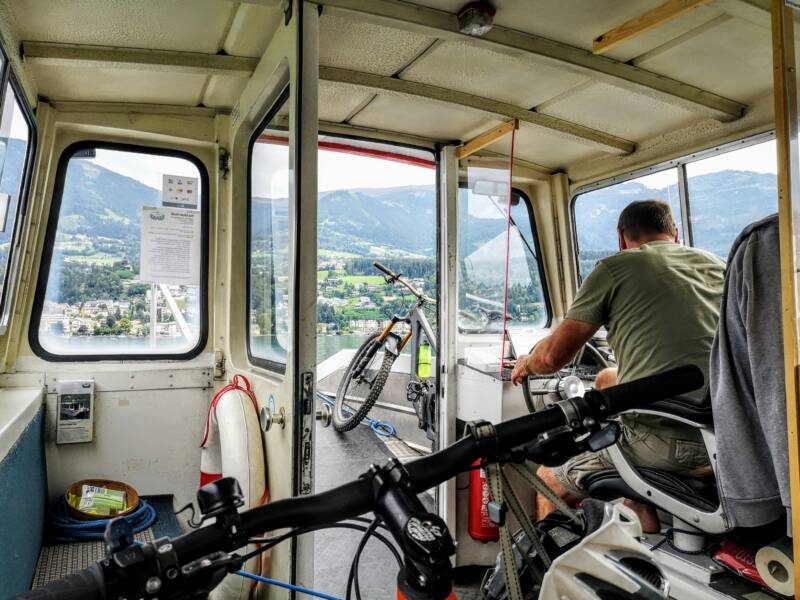 Rent an E-Bike
Of course, you don't have to work so hard to explore the area by bike. With the MIC card you get 10% discount on the rental of your E-bike!
Discounted ctivities along the Millstätter Lake
In the booklet they also offer a course in mountain climbing. You have several options for this such as the Peter Santner climbing garden or on the mountainside along the lake. They are not always free but always with a discount.
How about an introductory golf lesson? Or for the little ones, soccer golf?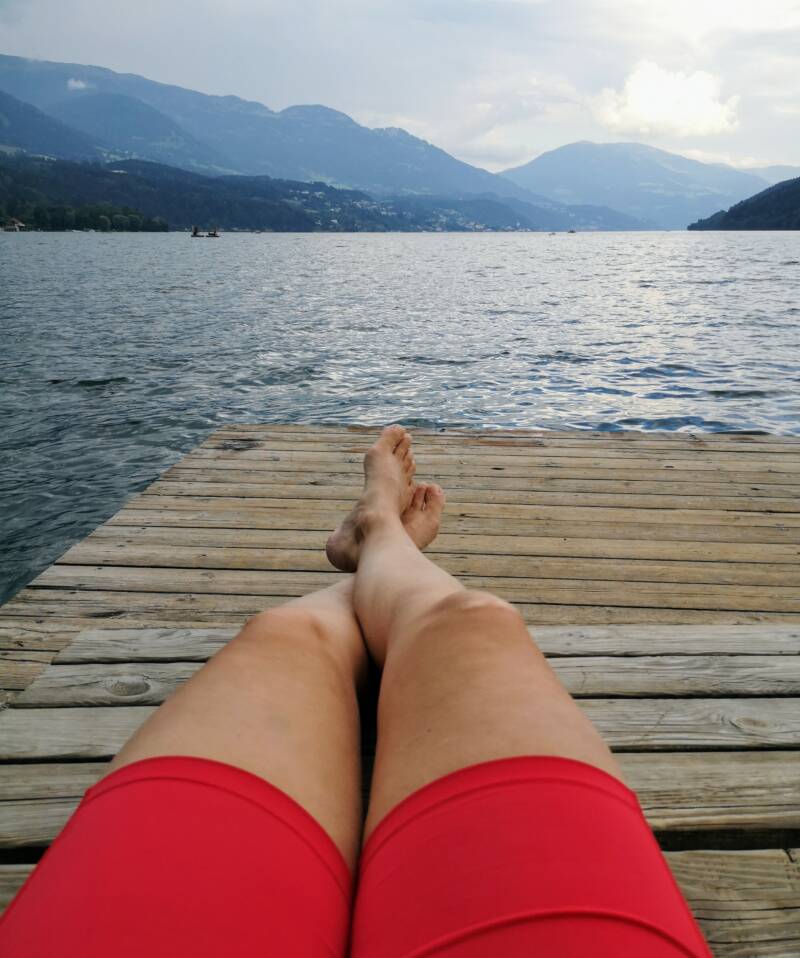 Looking for some entertainment for the teens on the water? I read about a disco boat, but they also have tubes and other fun forms to pull you along the water at a nice speed! Of course when it's nice and warm you want to go out on the lake for a while! These are also offered with a little discount if you have the MIC card.
Bathing at the Beach
Along the Millstätter See are a number of beach pools located. You can use them for free with the card, otherwise you pay an entrance fee of 6 euros. You can rent a sunbed or just lie on the grass. At the beach baths there is a restaurant, so food and drink are within reach. If you bring your own food and drink it is no problem!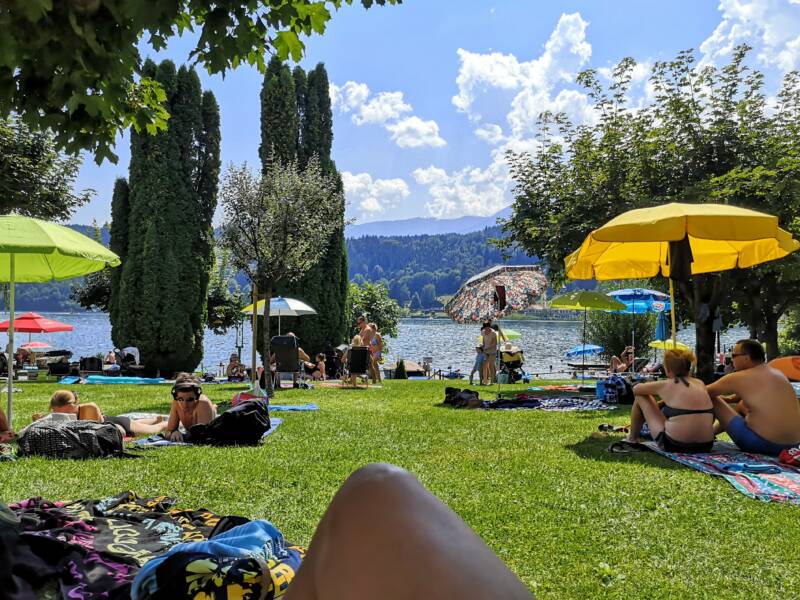 What to do at Millstätter See – Austria
Culture in Millstätt am See
In Millstätt am See you should also definitely walk around for an hour or 2. I passed the church there, a monastery 'Stift Milstatt' and the squares and streets are definitely worth a look.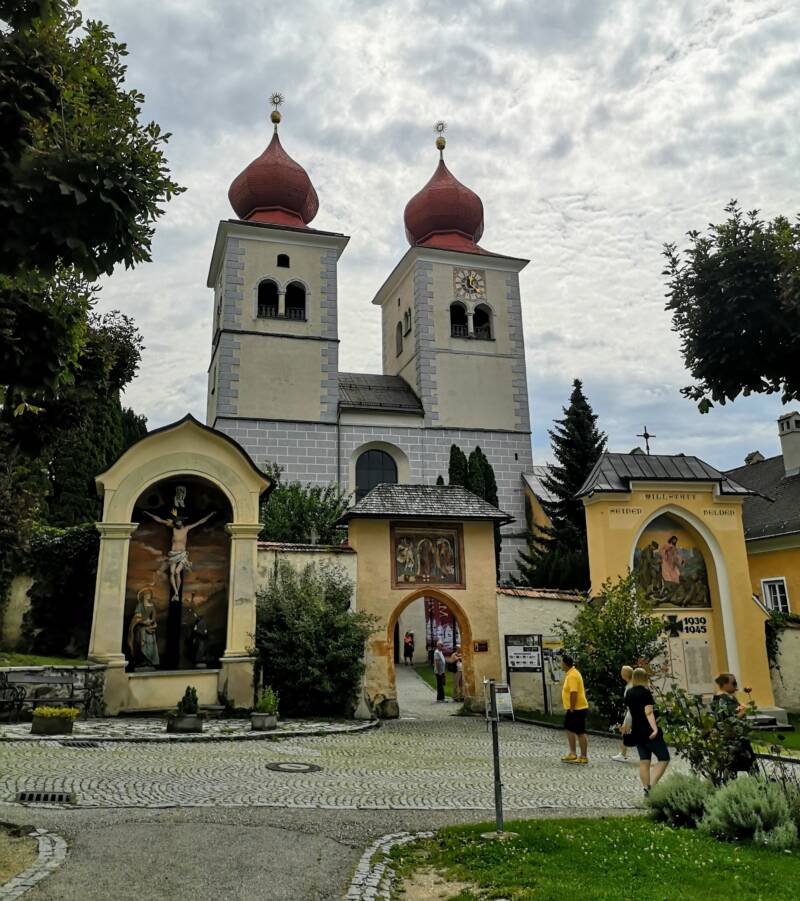 Of course, there are also museums to visit such as the Museum of Folk Culture. If you have the MIC Card then these visits are free.
And a nice cup of cappuccino with a big piece of torte can't be missed when you're in Austria, can it? This was also my lunch, 2 birds with one stone 🙂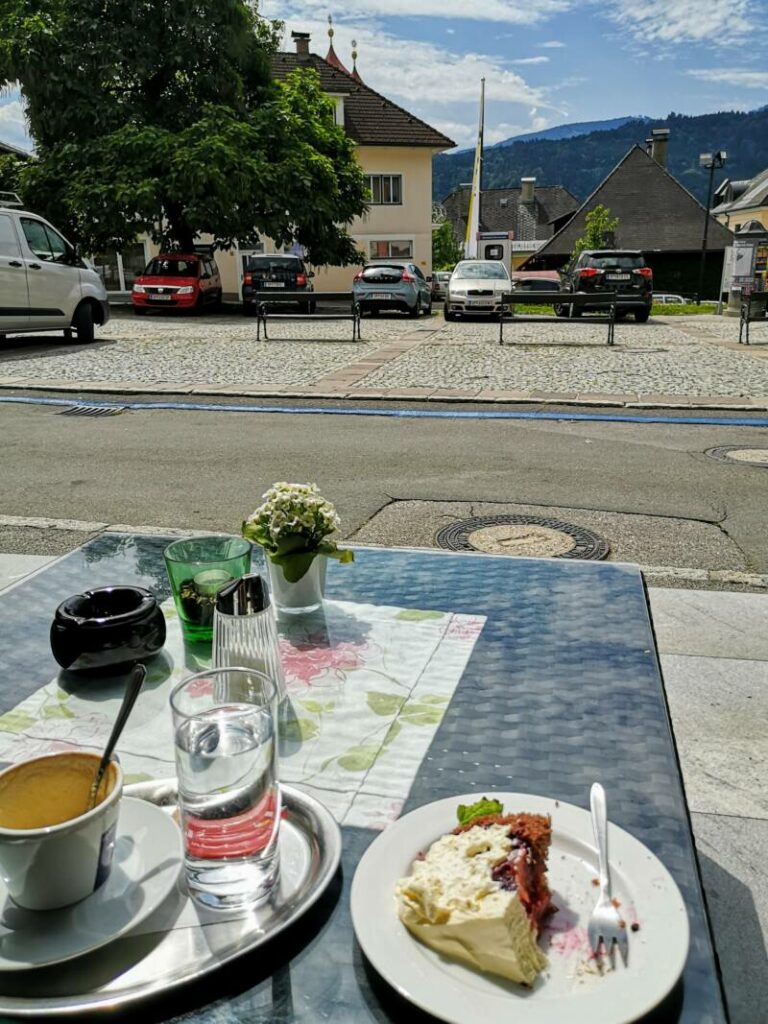 What to do at Millstätt – Austria
Culture Seeboden
There are several trails for walking. Each is a theme invented as the Art Route or the Garden Route but also in the town of Tangern and Treffling a village tour. These last two villages are slightly off the lake and slightly higher so you have a chance to beautiful views over the Millstätter See.
In Seeboden you have the Promenade Zum See where there are some very nice art objects. Especially fun because they are interactive, you get to touch them…In fact to activate them you have to crank them, turn them or whatever. I see I didn't take any pictures of them…I was probably too busy to look at them all and activate them haha! What I did take a picture of is this cute library at the bottom of the boardwalk.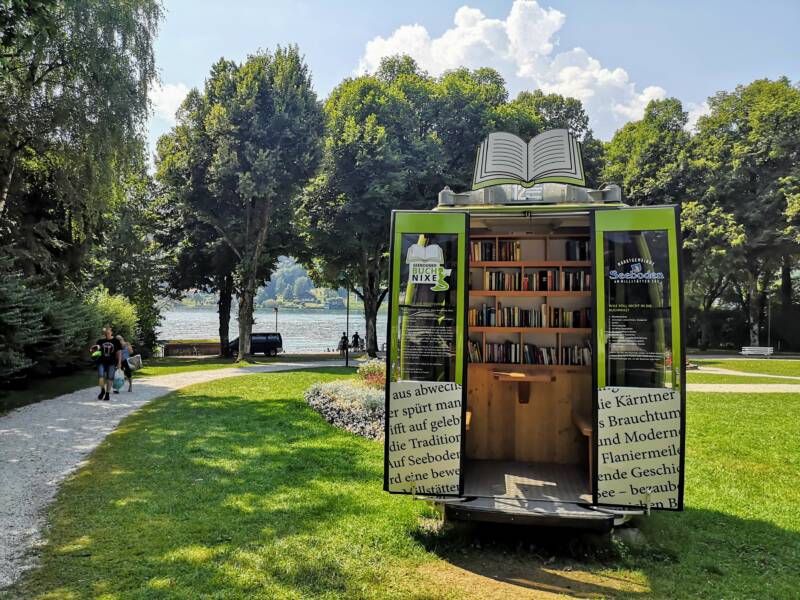 Seehofstrasse / Klingerpark Seeboden
On this street were several stores and restaurants. I found it a super nice and cozy street to walk. From here you can also easily enter the Klingerpark where the start and finish of Stage 11 -12 of the Alpe Adria Trail is located. Also a lovely place to enjoy the sunset.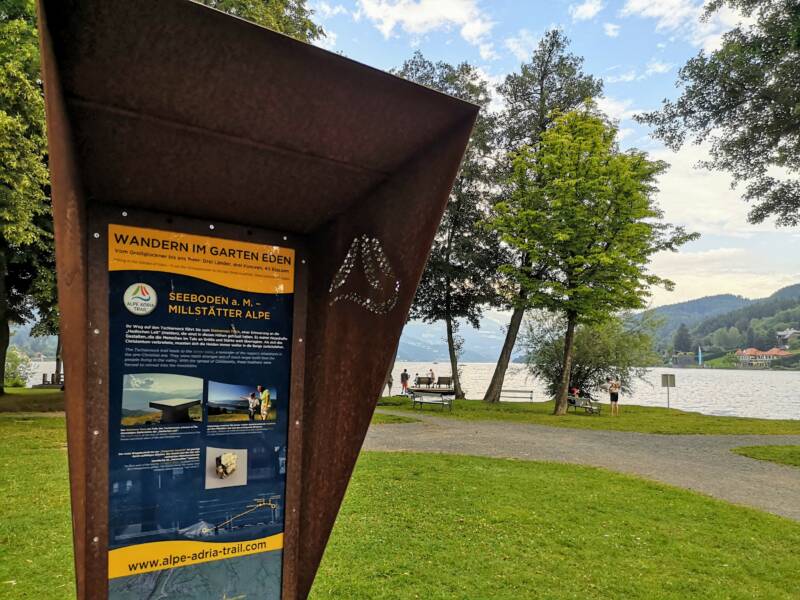 They made a super cute spot in the water for it!
The perfect spot to enjoy the sunset with your sweetheart right?

Hiking near Millstätter See
If you want to hike from Seeboden or Millstätt am See then you have chosen a good location. I saw a sign in the core of Millstätt that you could start the pilgrimage route Hemmapilgerweg there. A 4 day route that eventually takes you to the Dom in the town of Gurk.
In addition, there are in the booklet three Almstrassen (Tschiernock, Lammersdorf and Millstätter) recommended, you can use a shuttle service to be brought and then take a lovely walk back down. If you have the MIC card it is free and otherwise you pay 6 to 7 euros for the shuttle. During my Alpe Adria Trail hike I did pass by Tschiernock and I thought that was a beautiful spot! Great views over the Carinthian landscape!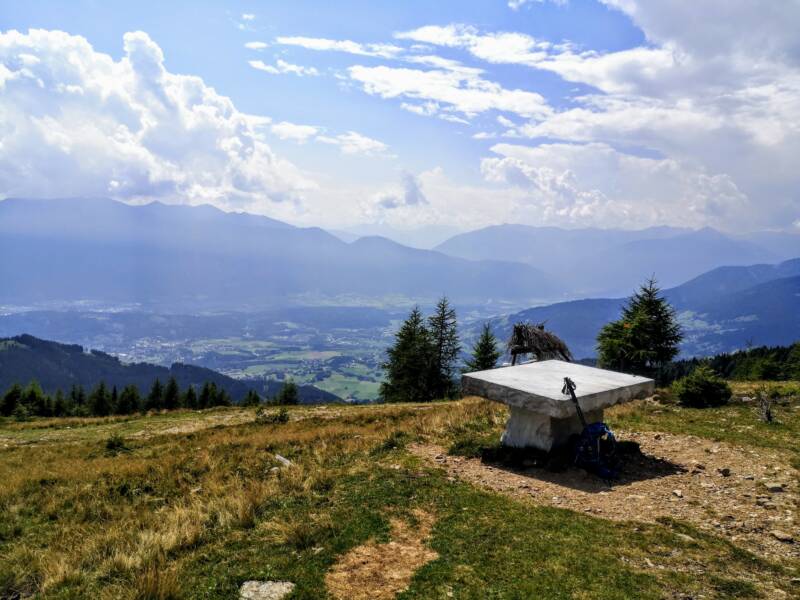 Yoga Am See
On Mondays and Fridays, they also offer a yoga class at 5pm at Hotel See-Villa or on weekends (Saturday and Sunday) at 8:30am. How good huh? Unfortunately I was not able to participate in this but of course I would have found that really super. If you do not have the MIC card, the lesson costs 7 euros but with the card you can participate for free!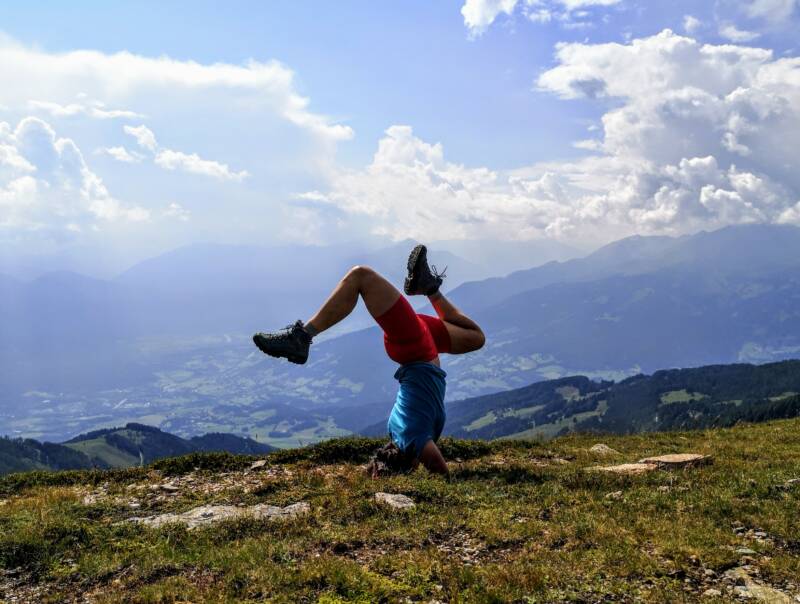 Other trips with discount near Seeboden / Millstätt
I read that they have thought of families too, there are also fun days for families such as a day working on a real farm, or explain how milk is produced or how cheese is made. You can also geocache and summer tubing in the area! So … if you have a week in this area you will not be bored! Nearby is also a nice water park!
Travel Guide Seeboden
Food around Millstätter See
I visited 2 restaurants in the days I was there and since I had my hotel in Seeboden I also enjoyed my dinner there.
Pichler
I really wanted to sit by the lake on the last day I was there. Because the other restaurant is in a side street and you end up in a kind of basement. It was nice outside and with the view of the Millstätter See. I then chose Strandhotel Pichler and had a delicious spaghetti.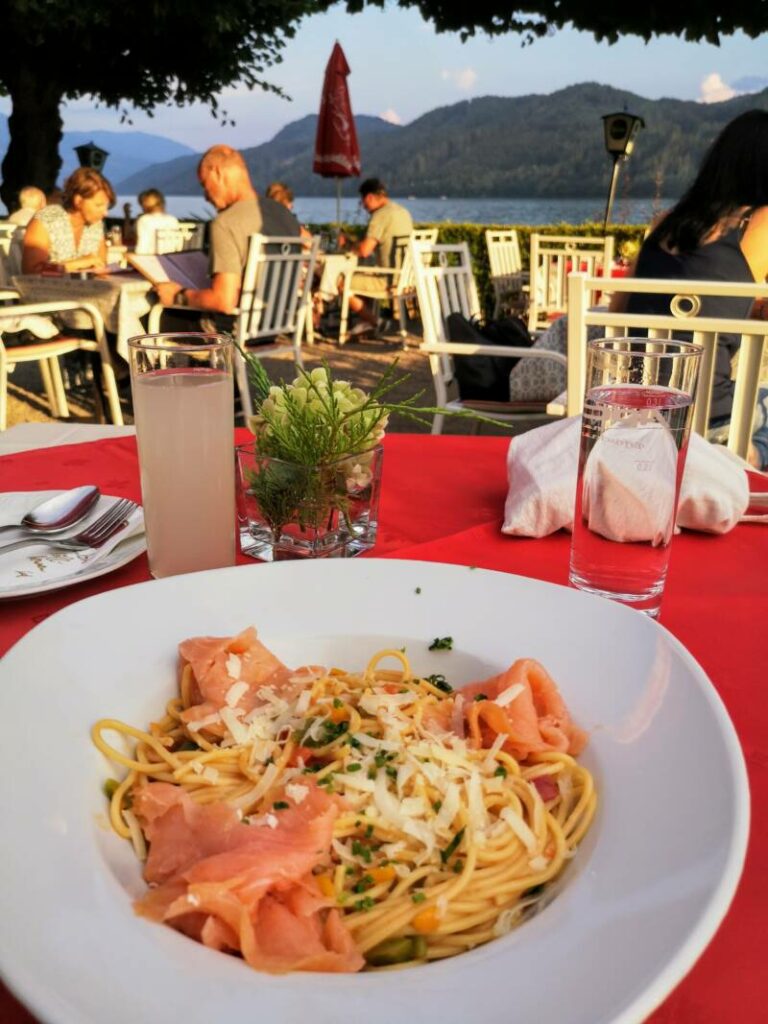 Foodsection in Travel Guide Seeboden
Ofenloch
I heard that Ofenloch was known for its famous potato dishes so of course I had to try that. The restaurant is a little tucked away and when I found it I felt like I had entered some sort of basement. The place was pretty busy and I was still able to get a table. Everything you can imagine they have with potato, from appetizer to dessert 🙂
Nockmobil
They have a cab service in the area of Millstätter See that they call the Nockmobil. I saw signs of it here and there with the mobile number so you can call on the spot. He drives in 18 places, ie the entire municipality of Millstätt. If you have the MIC card then you get of course again discount, I read on each route about 3 euros off.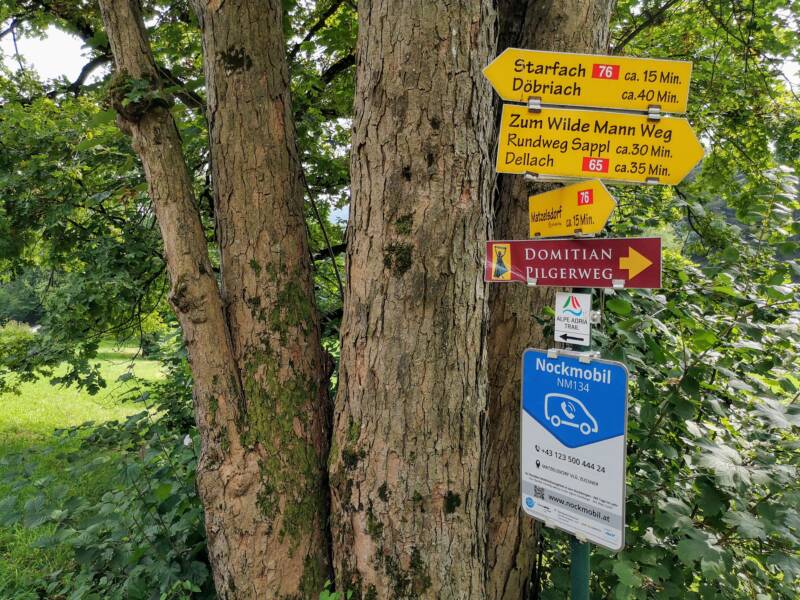 Well good to know is that if you and your fellow travelers exceed 6 then you need to order the Nockmobil a day in advance so they can account for the vehicle.
Alpe Adria Trail
When I left Seeboden I did so walking. I was in Seeboden because I started there with the Alpe Adria Trail stage 12. I walked 8 stages after that and really enjoyed it! What is it wonderful to hike in the Alps. What a surprisingly beautiful landscape, it was for me the first time I was in Austria and that I walked in the Alps. I definitely plan to go back there and do the first stages…or the next stages that will take me to the next country, which is Slovenia!!! Also a country I have never been to before!
Did you like the Travel Guide Seeboden & 'What to do at Millstätter See'?
Do share it with others!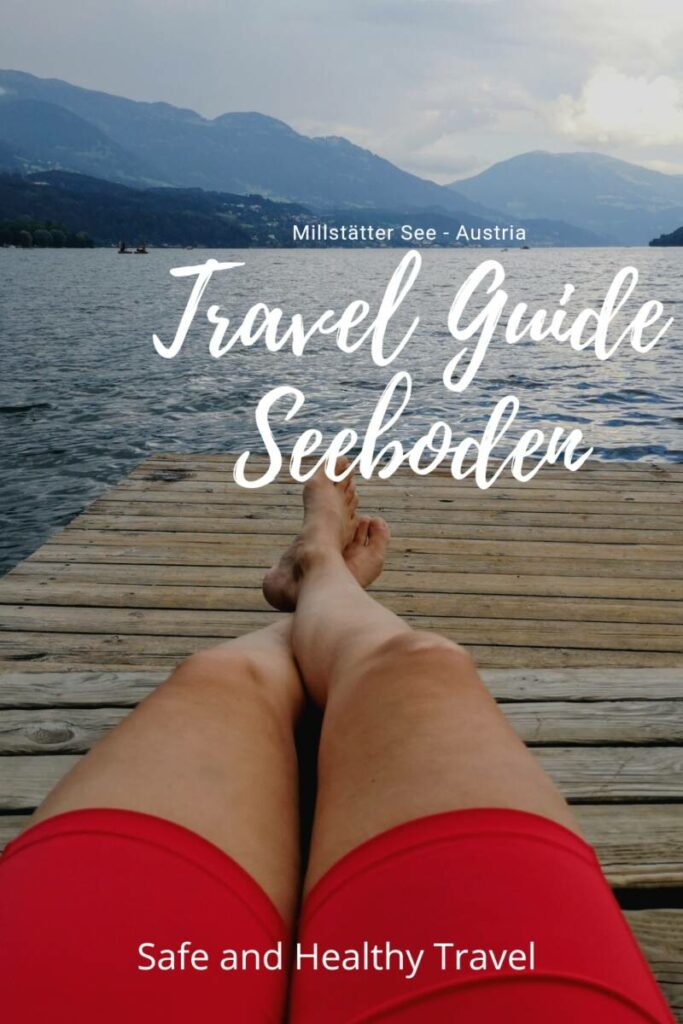 Want to read more inspiration?
Visit Medieval Monschau – Eifel, Germany
Discover Ibiza & Formentera, Spain
Discover Fortress Muiden – Muiderslot & Fort Island Pampus
Top Things to do Trondheim – Norway
Lee Trail Luxembourg – 3 days Hiking Trail
Or go Hiking in Germany for some days in a row!
I hope you enjoy this world as much as I do!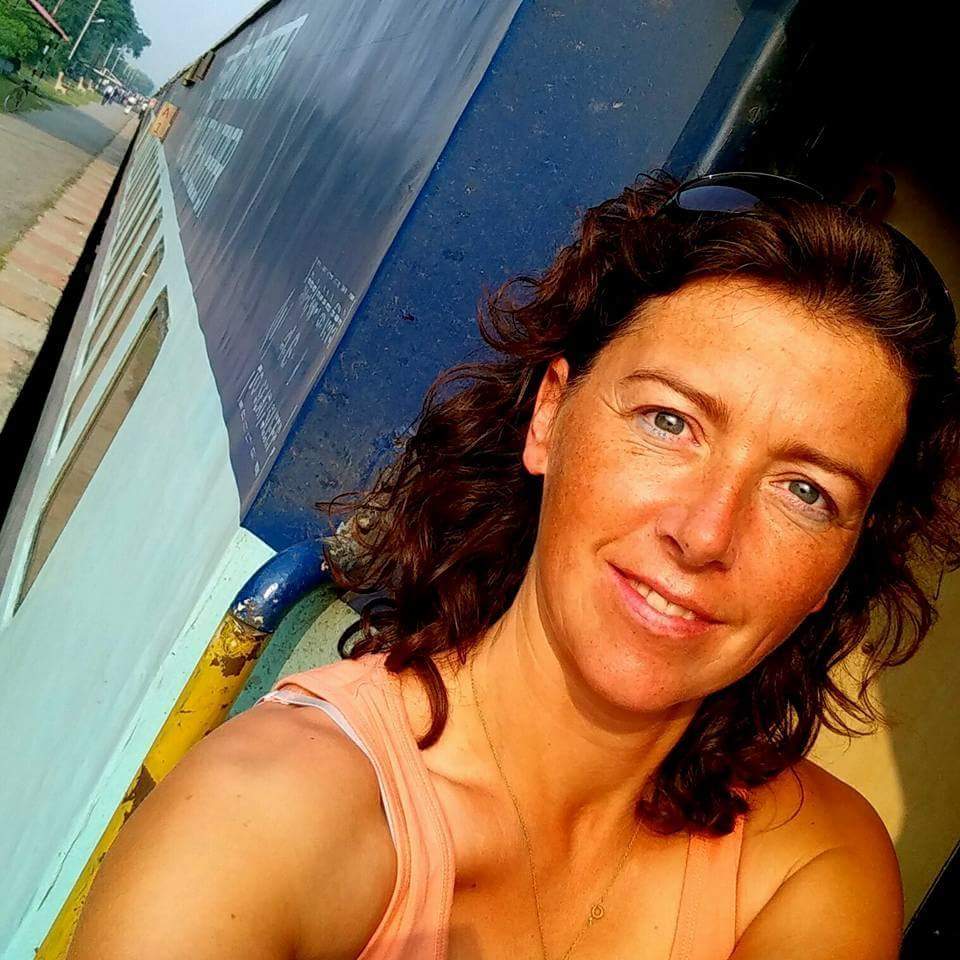 Jacomijn is een politieagent uit Nederland die jou graag laat zien hoe je veilig, actief en gezond de wereld kan over reizen. Safe and Healthy travel is a MUST