My First Day in Austria #MeToo *Uncomfortable
|
Last summer I went for a first time to Austria and let me tell you about my first day in Austria. It was the first time this year that I went on a trip and I was really looking forward to it! I went hiking on the Alpe Adria Trail but first I had to get to the starting point of course. I traveled by train to Spittal An Der Drau and that cost me a whole day of travelling. Airplane is only half a day…but in Corona time it seemed better to travel by train. It also cost at least twice as much so no matter how much I would recommend travelling by train…. I can't.
My first day in Austria was not the experience that I hoped on... Because where I feel comfortable in every continent, I experienced two moments within half a day that I didn't feel comfortable with… And that in Austria!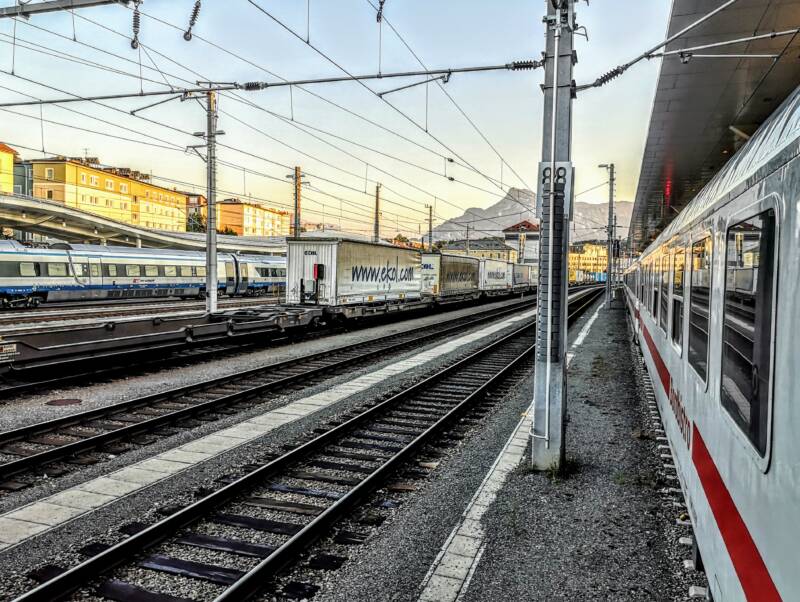 My First Day in Austria
After a long day of travelling by train I arrive in the town of Spittal an der Drau at the beautiful Millstätter see. I walked in the dark on a deserted street to my hotel. This was a sports accommodation (tennis) where they also rent out rooms for a nice price. However, I have to go under a viaduct and I remember that I have my walking sticks with me. If all of a sudden someone comes after me or walks up from the front of me I can use them. I walk out of the center and a deserted part of Spittal an der Drau around 10 p.m. not ideal! When I arrive at my accommodation I hear from afar that there is a party, or was…
When I walk on the terrace I see that there are still a few men left and
they are standing around a table, very tipsy, staring at me …
That made me feel very uncomfortable!
I say hello and walk in without paying attention to them. There is no one there… And a little later one of those tipsy men comes inside to help me. He looks at me from head to toe and has a, for me, nauseating smile on his face. I hear that he asks me who I am and if I am the one who still has to come and he points to a list. I am happy to hear that… He knows that I have rented a room and I nod that it is correct and say that I would like to check in because I have had a long day.
#MeToo *uncomfortable
He is distracted and asks me all kinds of questions that are not aimed at the check-in but at the party what they had and about who I am… I'm starting to feel more uncomfortable with it but I am dependent on him. I have to get a key from him… When I say I haven't eaten much yet and ask him if he knows anything in the area he gives me a Balisto and says everything is closed. I don't have to pay the Balisto, he says with still that grin on his face. I thank him warmly and ask for the key to the room.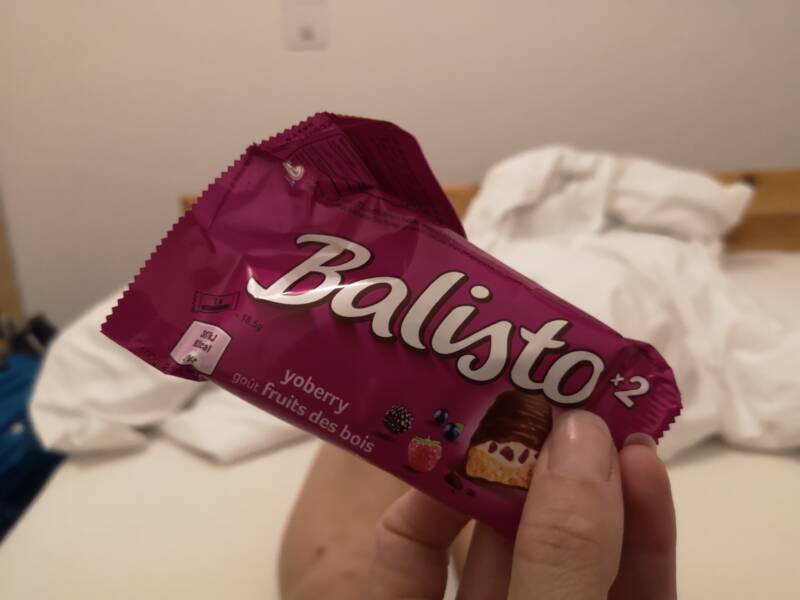 You don't buy me with a Balisto …
The system does not work with him….More because he is too clumsy in his tipsy state to press the right buttons on the computer and cash register…. It finally works but then he also wants to explain to me where I have breakfast the next morning.
This is at the back of the accommodation to the outside. Because this door works with a code I stay in the doorway so that the door does not fall closed. I see that it leads to a large, dark parking lot where I don't see anyone else. Also no houses, no lights or anything like that.  He keeps standing and pointing, I can't see where he points at… He invites me to take a step outside so that I can see where he is pointing. In order to let this pass as well, because he really does not give up, I quickly step outside to look. In the distance, in the dark, I see a building. Apparently there is a restaurant to which I can walk that morning.
Well, really… I very much like the fact that I now know *sarcastic tone on*
My First Day in Austria
When I quickly hear and see that the door is closing again. Luckily the tipsy man walks to the door instead of to me and wants to enter the code. You get it… He can't do this … It really irritates me a bit now and I don't smile back at him anymore. Behind me I had seen that I could walk around the building, back to the place where I walked on the terrace and thus also where the driveway to the main road is. He didn't manage to open the door the first time, not even the second time, but with his third attempt he succeeded. After he looks at me with a few hopeful smiles… *ThrowingUpALittle and he lets me go inside.
As soon as we are inside he indicates that I can go up here and that my room is number 12… I thank him very much and am very happy that he apparently gives up…. My message is clear, he is not going to get what he would like…. and he leaves me alone to look for a room that I eventually find on the second floor….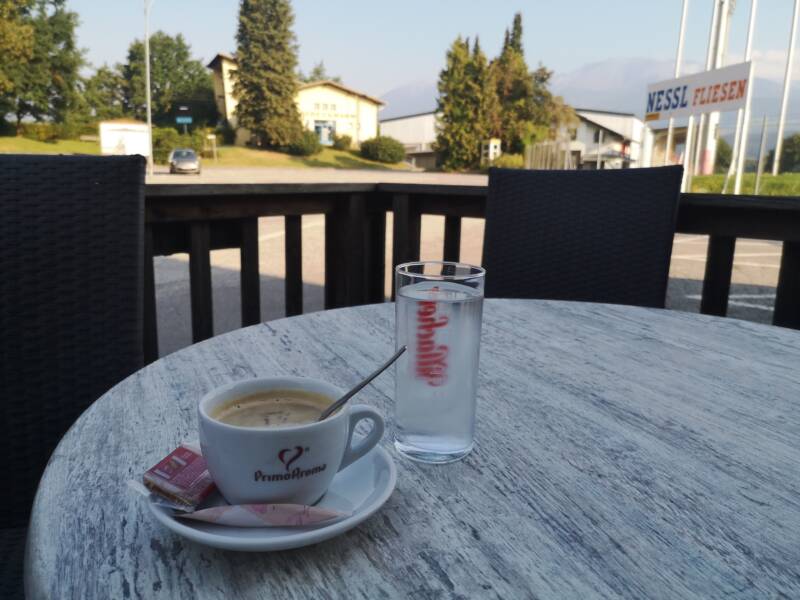 My Second Day in Austria
The next day I have my breakfast at the place designated by the tipsy man. An hour later I walk back to the trainstation because I take the public bus to Seeboden. There I start the adventure of 8 days on the Alpe Adria Trail. The weather is nice and I am really looking forward to it. I have a nice, short conversation with a woman and her baby who is also waiting for the bus. The bus had just left so we had an hour. A little later she walks back into the city and I sit down on a bench.
I had already seen someone in the corner of my eye of which I had the feeling that he had a little more attention for me than normal…. He came a little closer to the bench. I looked at him a couple of times and each time I just saw his eyes shoot away from my direction.
#MeToo *uncomfortable
I saw a teenager of about 16 to 17 years old standing there, I guess. A bit of an eccentric, an alternative type. Because he avoided me I didn't say anything to him but I let him stand and simmer in his mind… I didn't expect him to come and sit on my bench. In this corona period you don't quickly sit on the bench with someone because then you sit quite close together and so I shifted to the other side. When I looked to the side I saw that he was sitting next to me, slightly turned in my direction, without looking at me. I was reading a book and continued reading.
Immediately I felt that the boy, with a critical overload of hormones in his body, was watching me…
So very secretly turning his eyes as far as possible so he could see me… My legs were the target of his eyes… I was wearing colorful, eye-catching tight yoga pants.
What is that with those Austrian men??
When I looked at him I saw his eyes shoot away again. It really started to bothering me and I looked at him with piercing eyes and stood up and walked away. I didn't even look at him anymore and stood with my back turned towards him.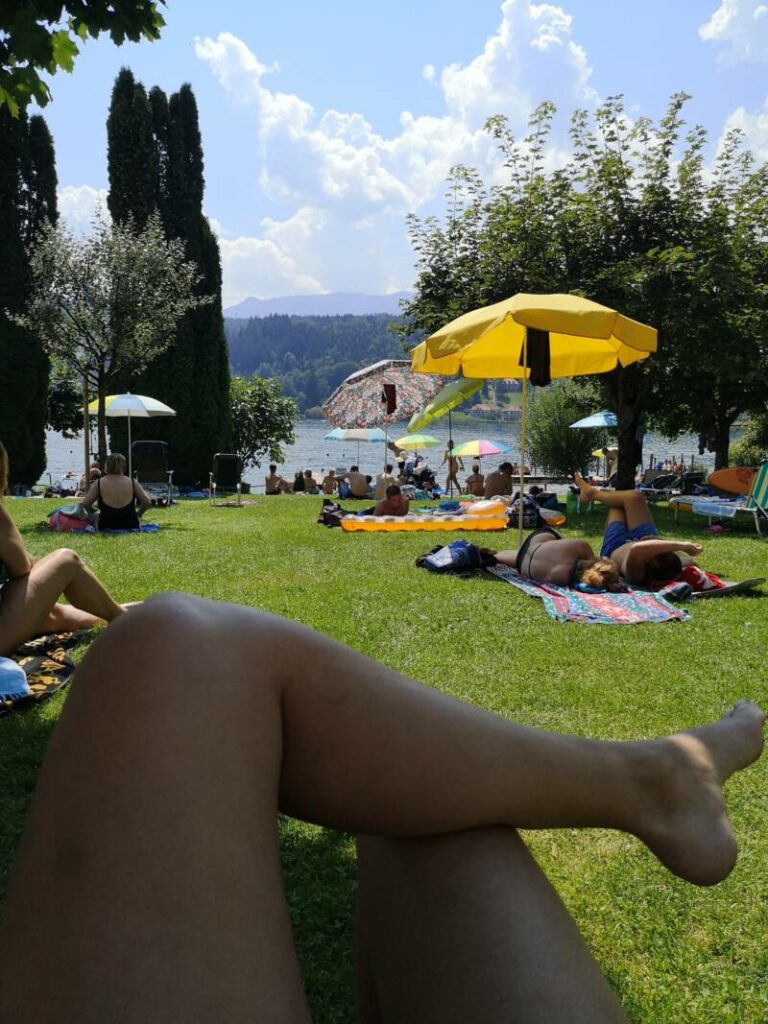 Luckily I didn't see any troublesome men again in Austria after this. I had a great holiday and this feeling of the first 12 hours in Austria soon disappeared again!
My First Day in Austria
#MeToo *uncomfortable
This isn't how I thought how my first and second introduction to Austria would be. Nowhere else in the world have I felt so uncomfortable twice in a row! But it didn't happen again in the next two weeks!
So don't worry and do go on a trip to Austria!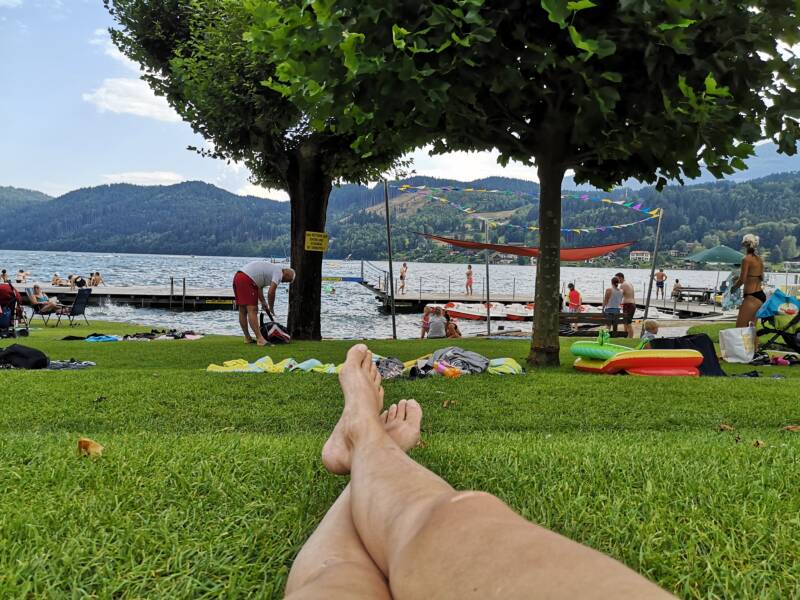 I don't experience this kind of thing very often…luckily!
But read the first two following stories:
I couldn't believe what I heard!! Sri Lanka
On Top of Bayoke Tower, it was getting uncomfortable! Bangkok – Thailand
But mostly I have good experiences!!
I met Sunil in Kochi – Kerala, India
How to Travel Safe as a Female Solo Traveller
Would you share this post?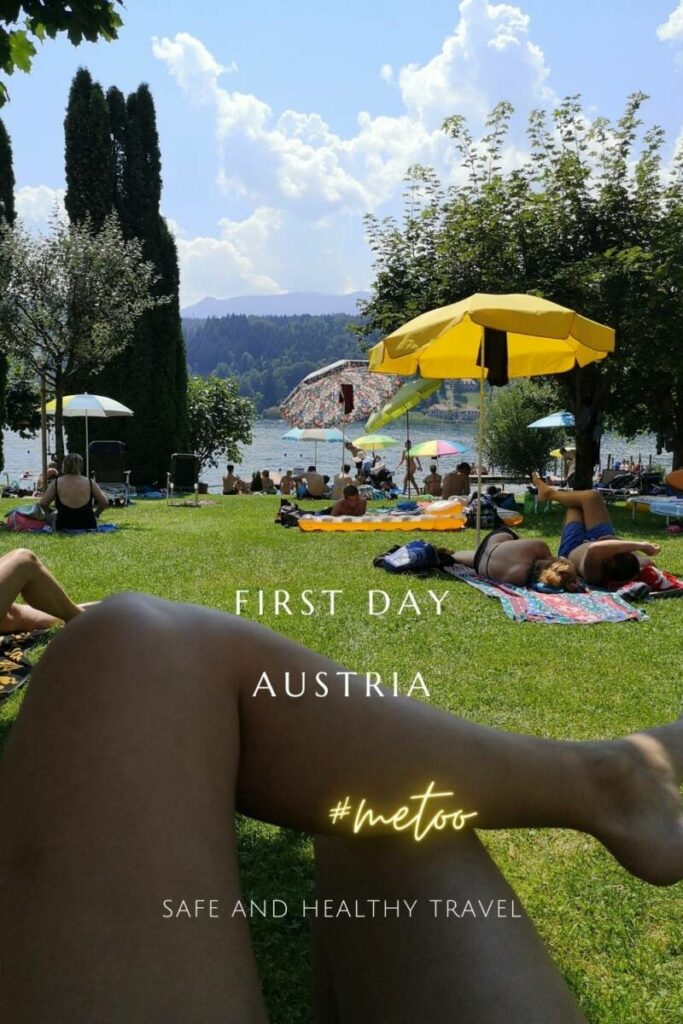 See my inspiration to go hiking long distance in The Netherlands
Hiking the Dutch Coastal path 2 – Long distance hiking path in The Netherlands
I hope you enjoy this world as much as I do!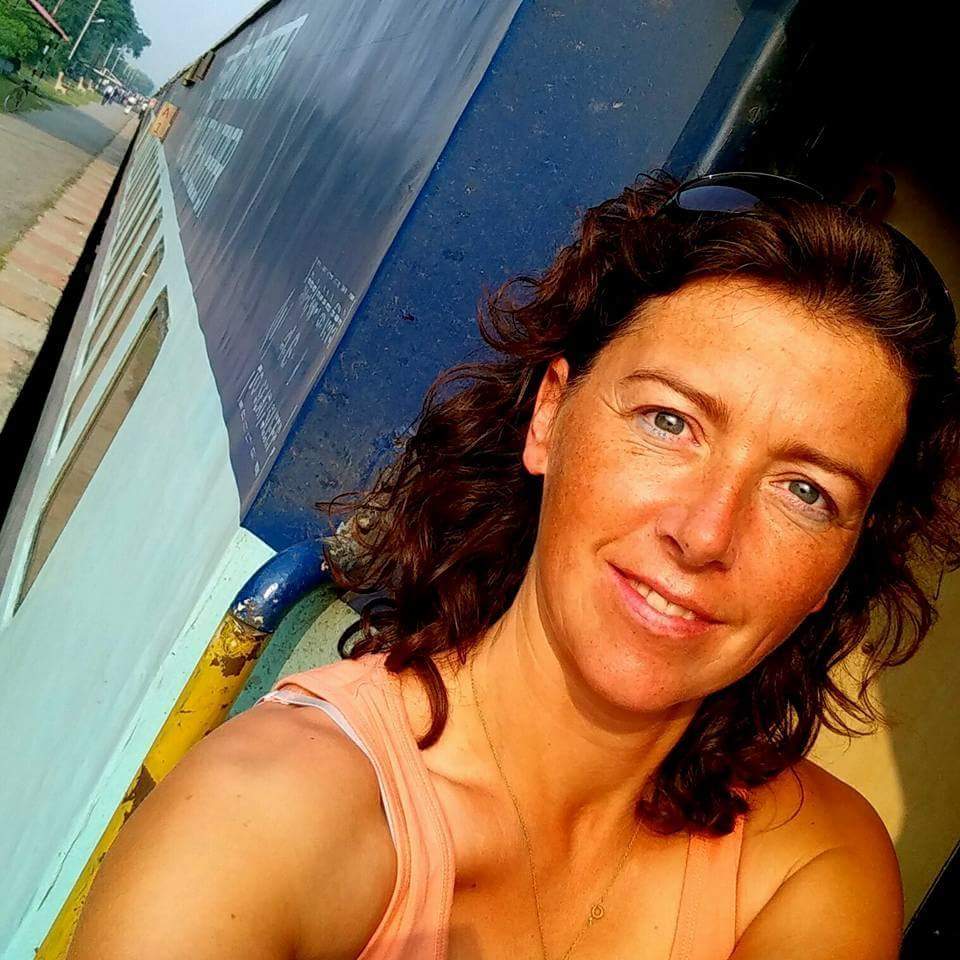 Jacomijn is een politieagent uit Nederland die jou graag laat zien hoe je veilig, actief en gezond de wereld kan over reizen. Safe and Healthy travel is a MUST