The Borobudur on Java, Indonesia
|
Check out these great rows of stupas on the Borobudur on Java!!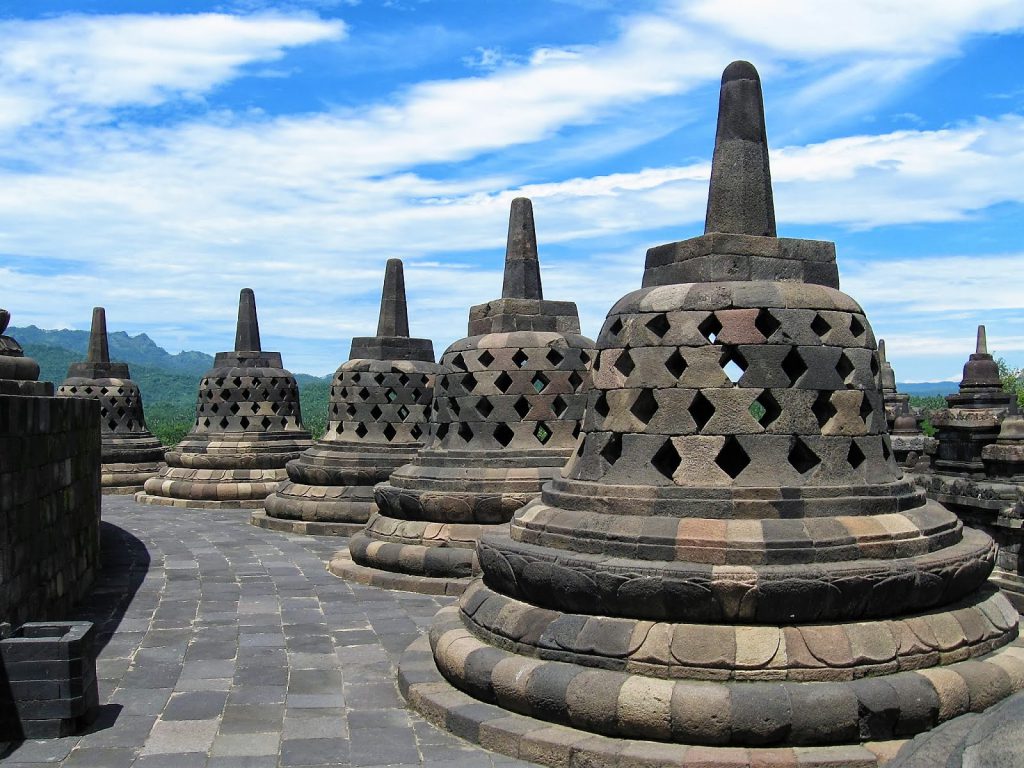 I love those rows of Stupa's and the views over the background, the jungle!!
In January 2012 I was on Java, Indonesia. Really enjoyed my visit there a lot. I loved the people, they were kind and helpful! I traveled from Jakarta to the other end of the island to go to Bali!
A temple you can not miss to visit is ofcourse the Borobudur on Java.  I loved my visit there, walking through the stupas!! Feeling the ancient old history there.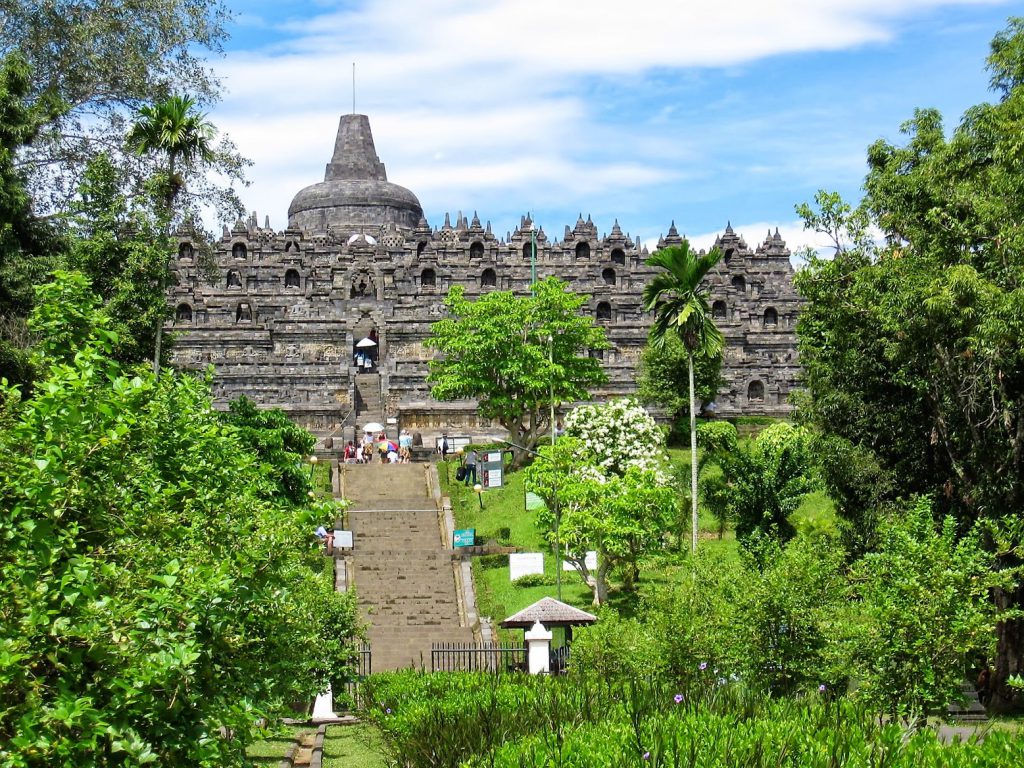 The Great Borobudur
To see the Borobudur on the end of the road rising up high, it's impressive! It is much higher than I expected. Well, it is build with 9 platforms, each with several Buddha statues.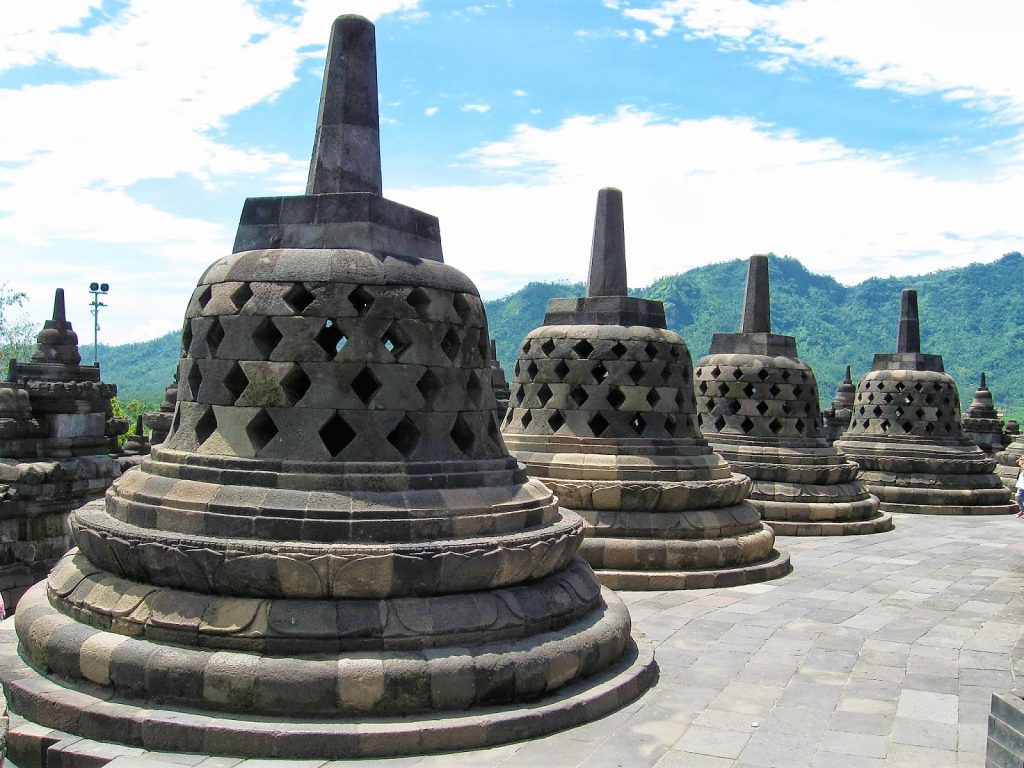 At the first platforms there are many carvings in the stone and there are differint influences you can see. You see Hindu and Buddha signs on the building. In the time when the Borobudur was build there were Hindu and Buddhist rulers on Java.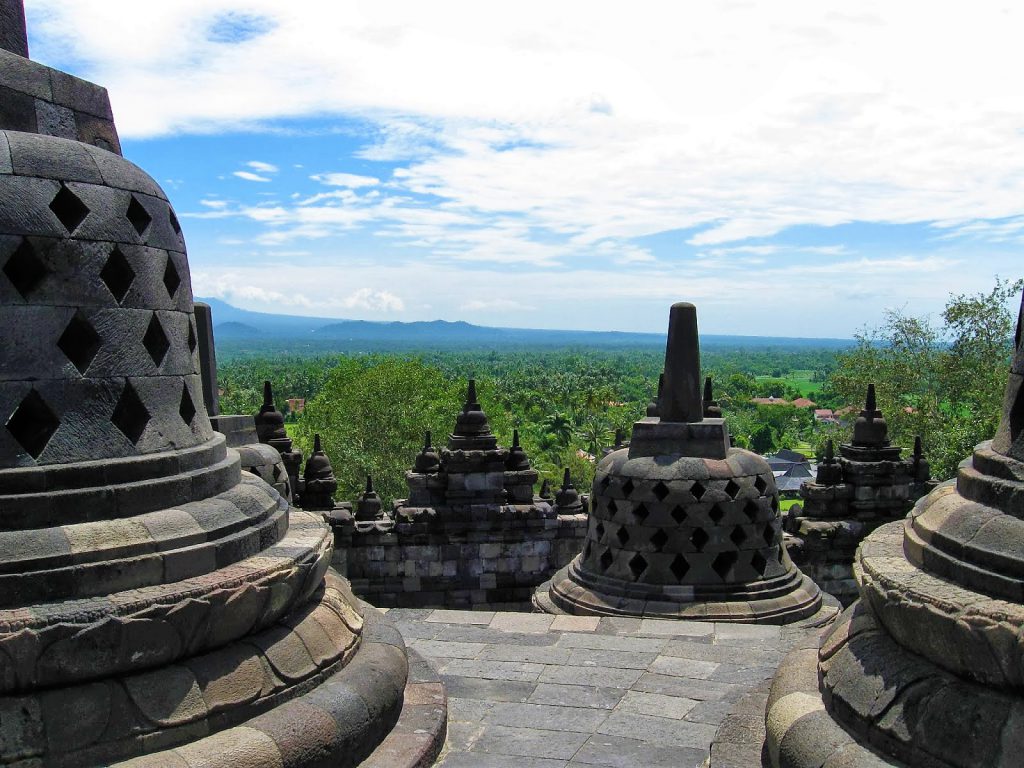 The
Borobudur
, or Barabudur, is a 9th-century Mahayana Buddhist Temple in Magelang, in Central Java. It is a UNESCO WORLD HERITAGE SITE.
The building has a form of a giant tantric buddhist Mandala when viewed from above.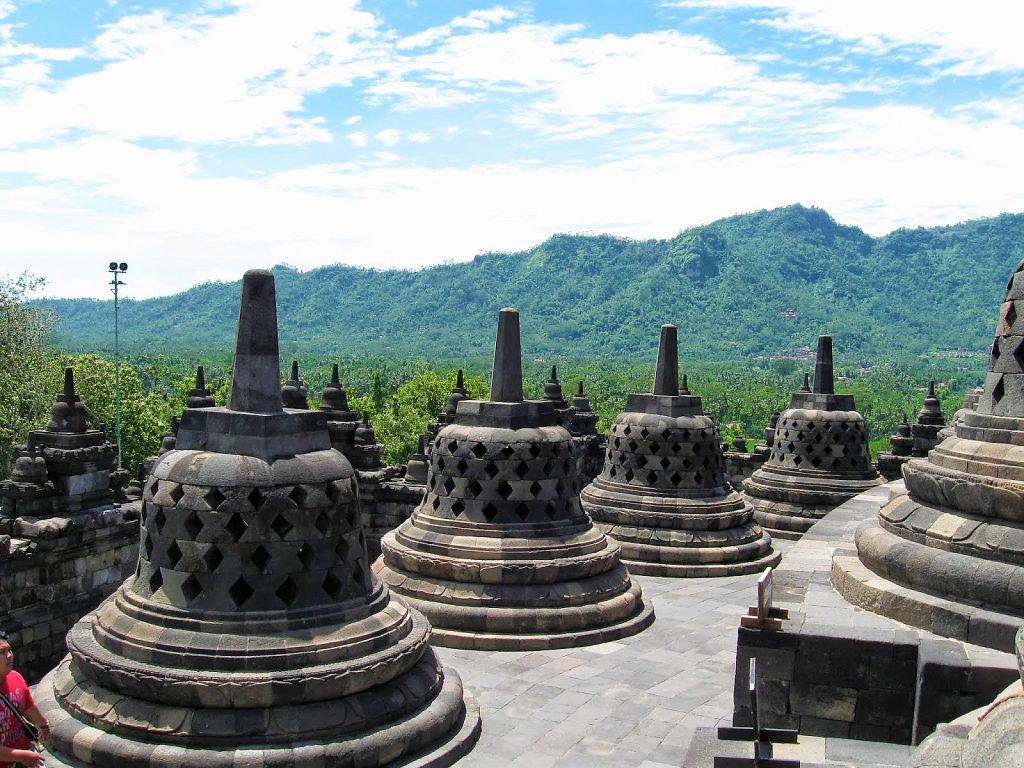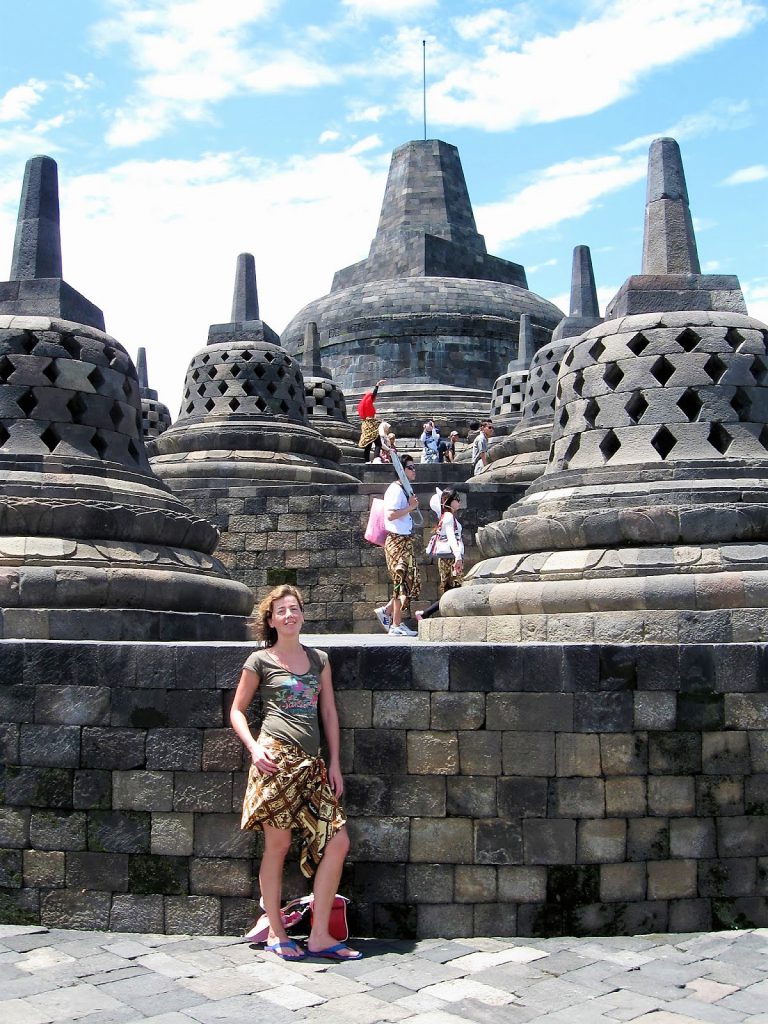 I had to rent a skirt because my short were too short. So you need to take a sarong with you or wear something longer. But you can always, just as I did, rent something 🙂
Did you know?
There are 72 Buddha statues in total on the Borobudur. 
Many of those statues are inside the stupas. They say that it brings luck to you when you touch the Buddha inside the stupa. So that is what I did ofcourse. That year was my best year ever, vacation-wise, that is. I was 11 weeks travelling that year, so I was very happy and lucky!! 🙂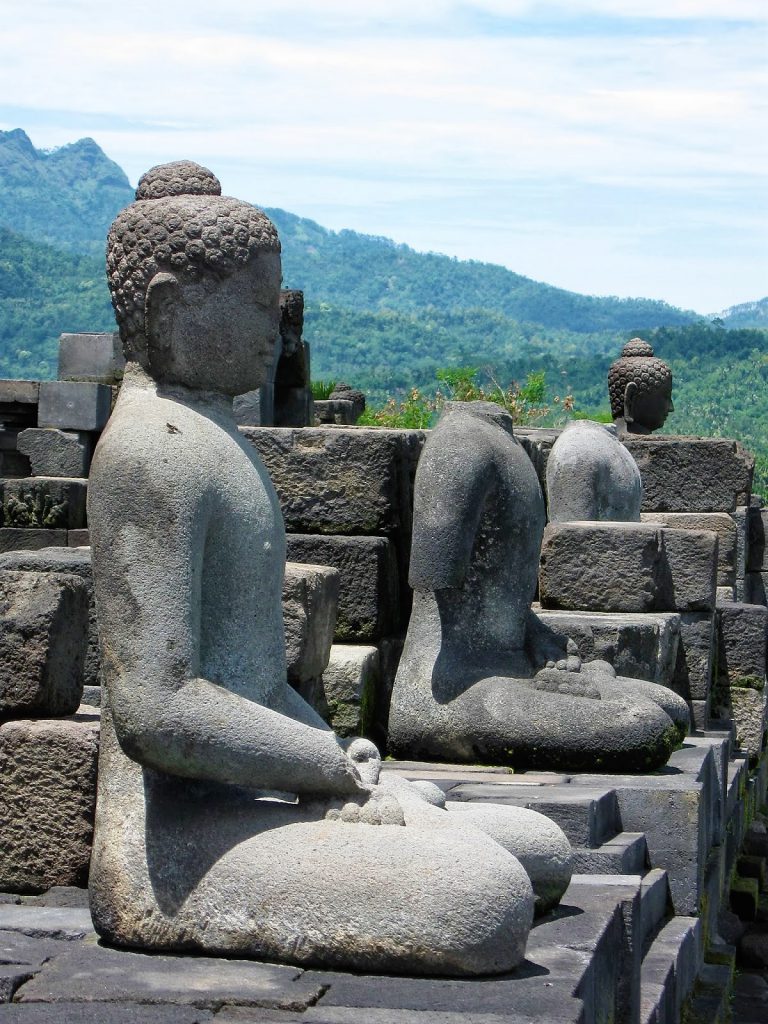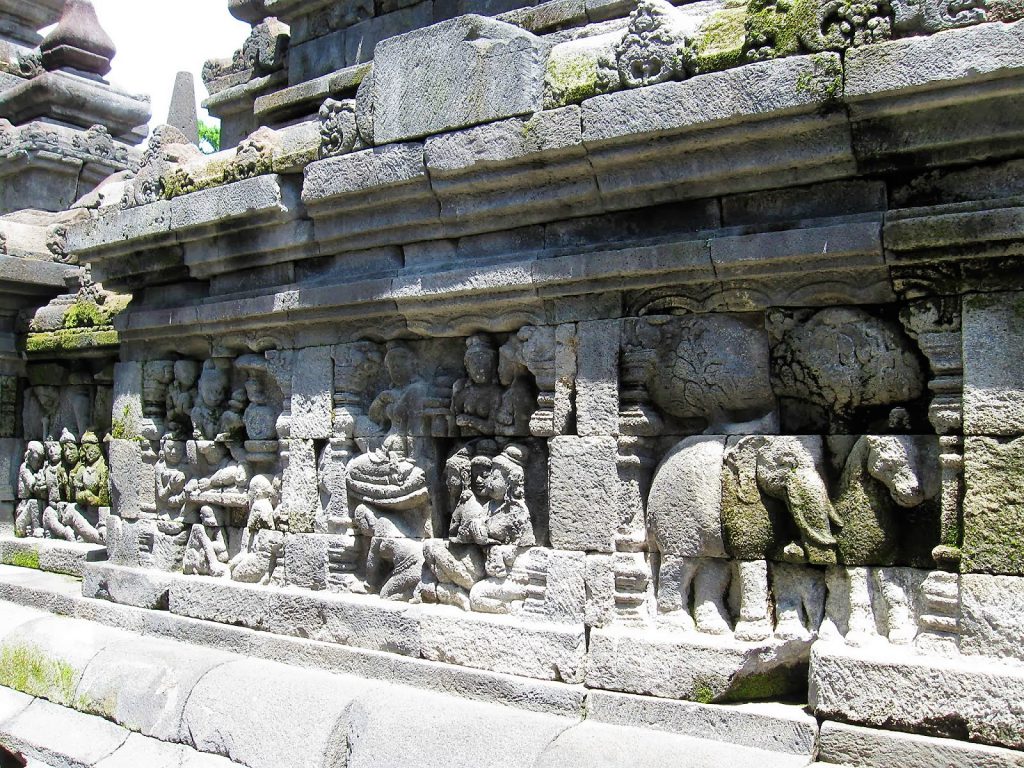 The Stonewalls are beautifully carved.
I just walked around and around. There are so many people on the Borobudur you can hardly make a picture without any people on it. I just managed to make one without, it is my greatest picture of the whole holiday.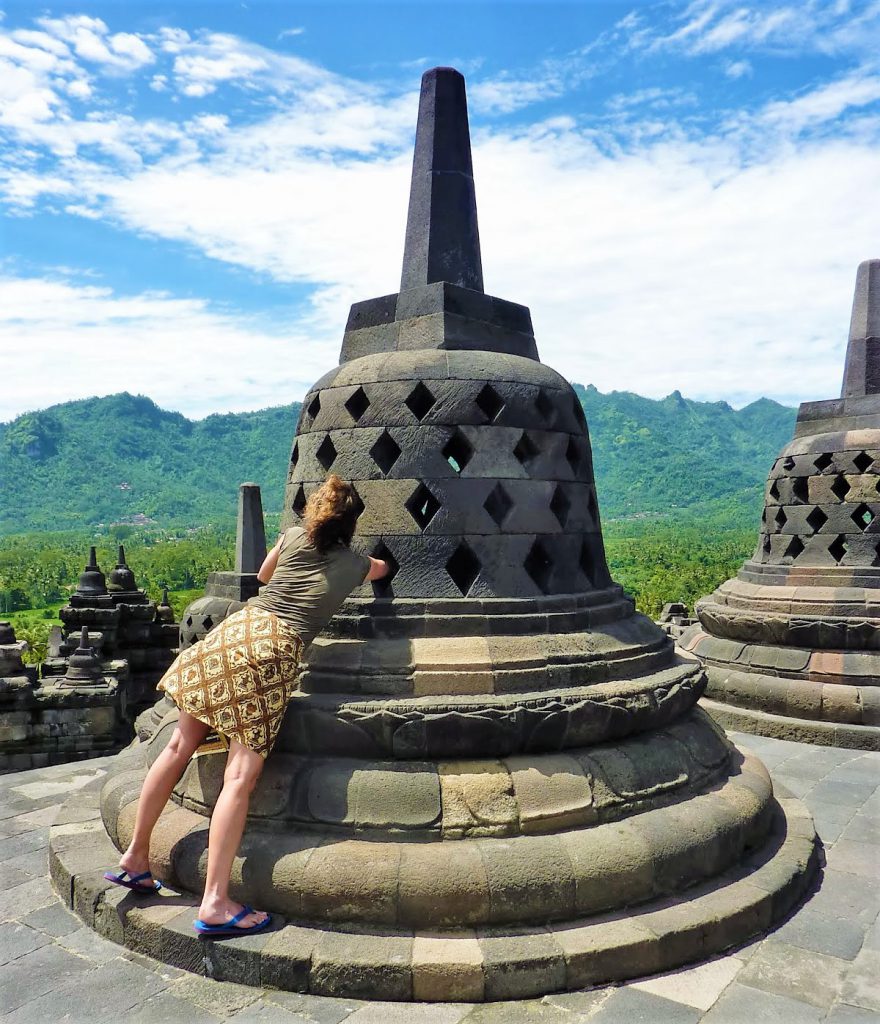 Touching the statue of Buddha inside…
For good luck!!
Seeing the world over Buddha's shoulder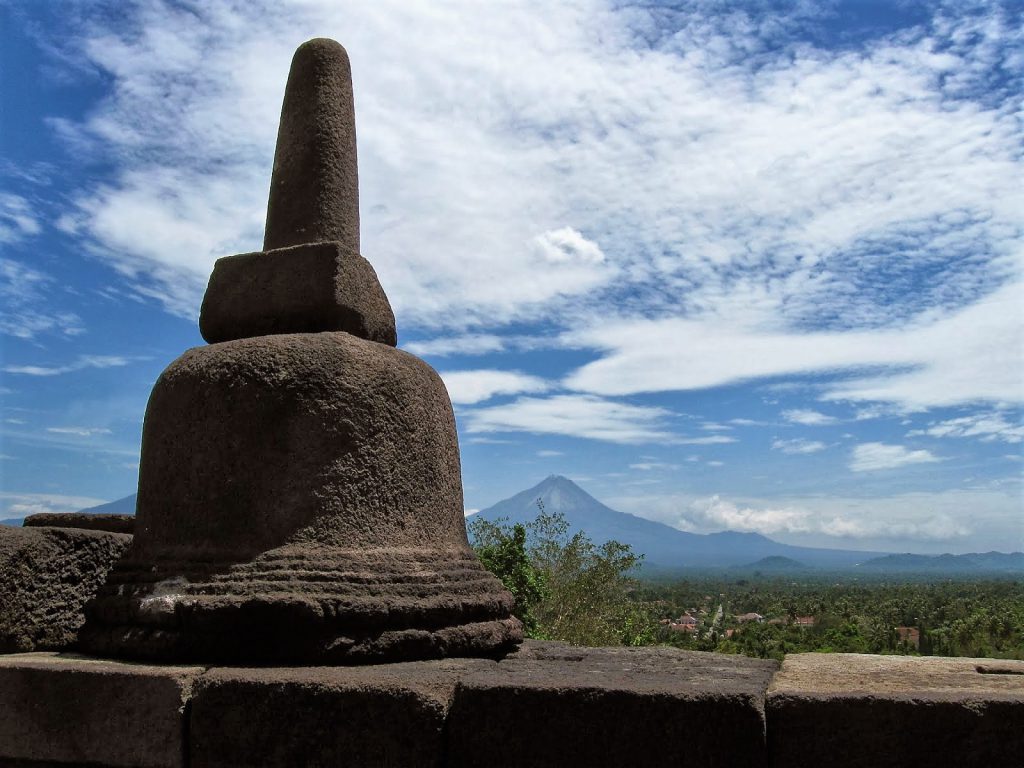 Do you see the vulcano Mt Merapi in the background?
The area is surrounded with jungle.  And there is also another temple to visit there, it's called
Prambanan
. A part of this trip was also to visit that one ofcourse. Also a great building. It is a 9th century Hindu temple, the largest one of Indonesia and one of the biggest in South East Asia. The main tower of the temple is 47 metres high.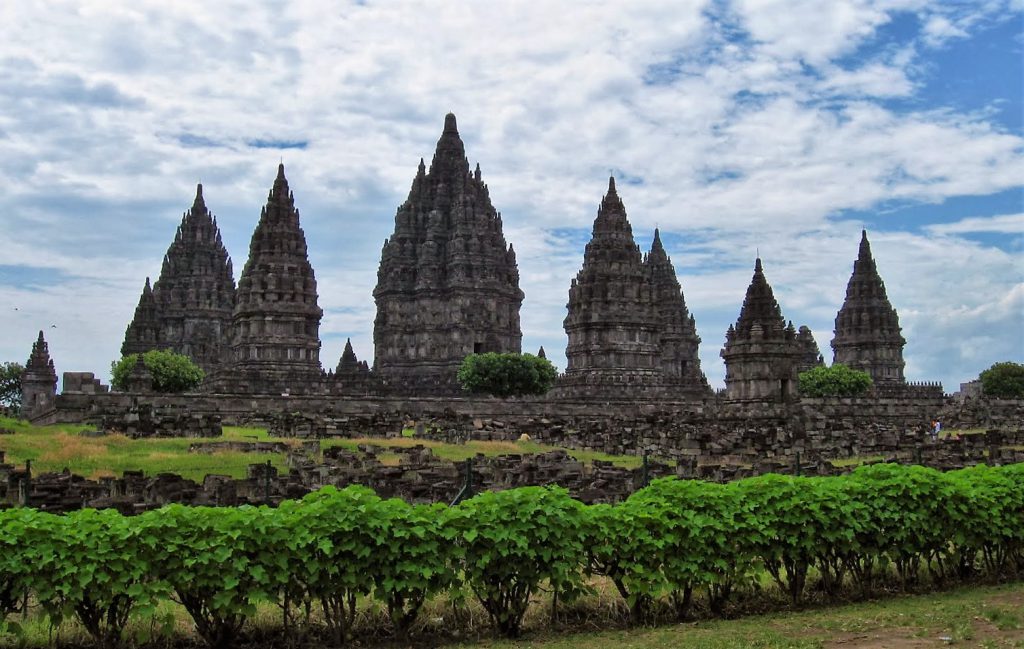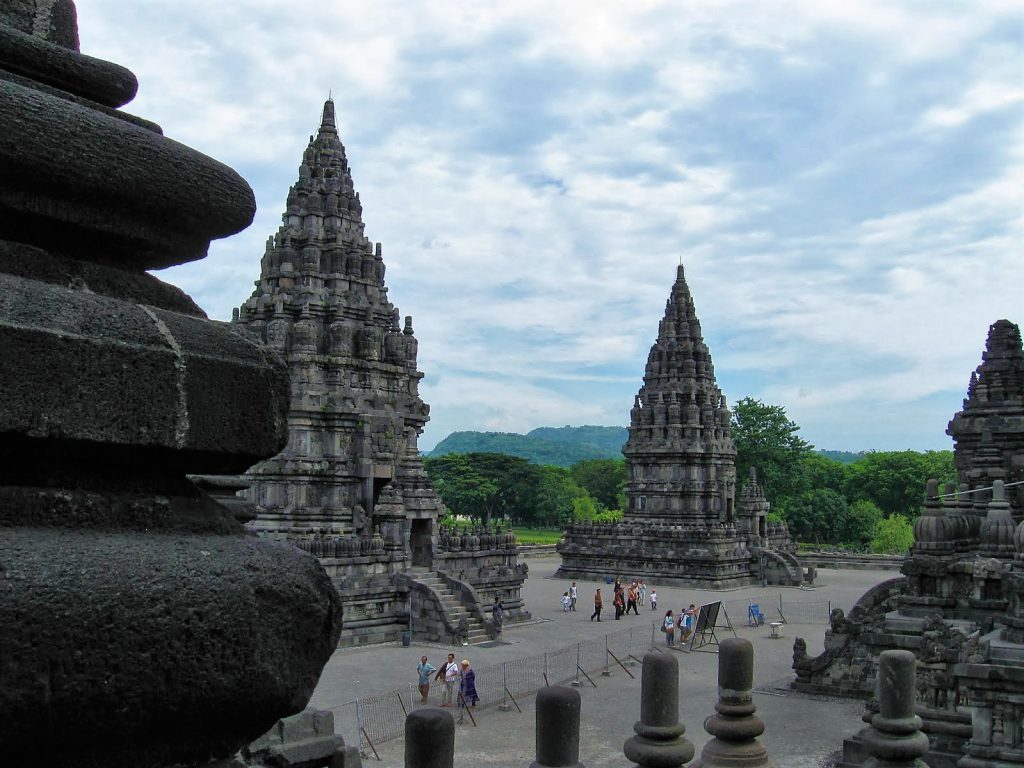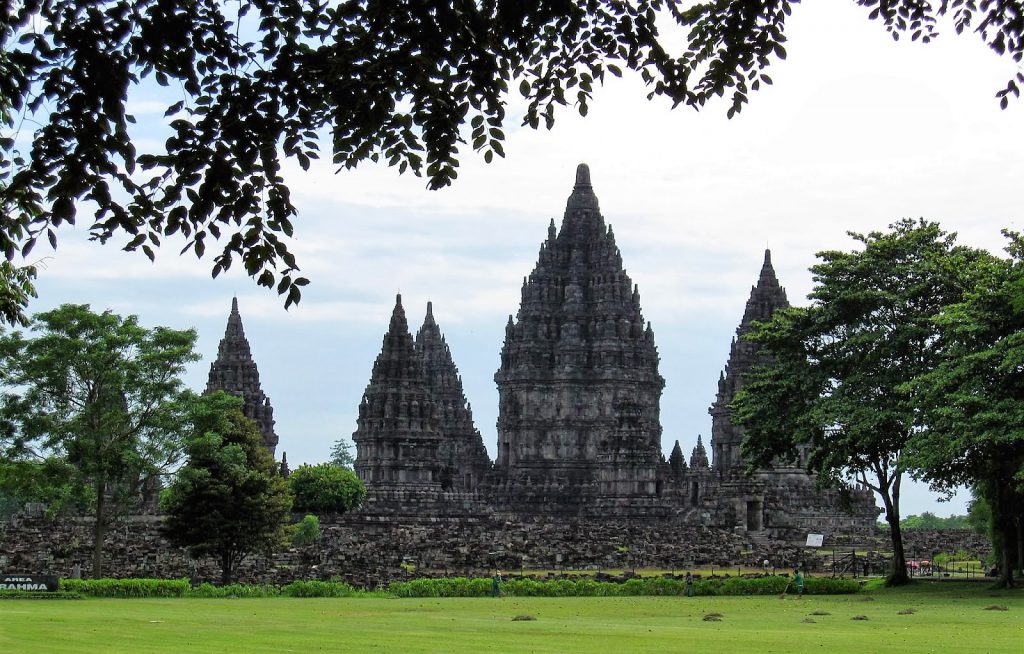 I loved visiting this place. It is unique in the world and I would love to come back one day!!
Have you been here? How did you like it?
Want to see some other places to visit in Indonesia?
Cooking class at Juwita's Cafe – Samosir
Touring the Harau Valley – Bukittinggi
Seeing the Orangutan in the Rainforest – Bukit Lawang
Or can I inspire you to go to Sri Lanka
Sigiriya, climbing Lion Rock + Temples at Dambulla – Sri Lanka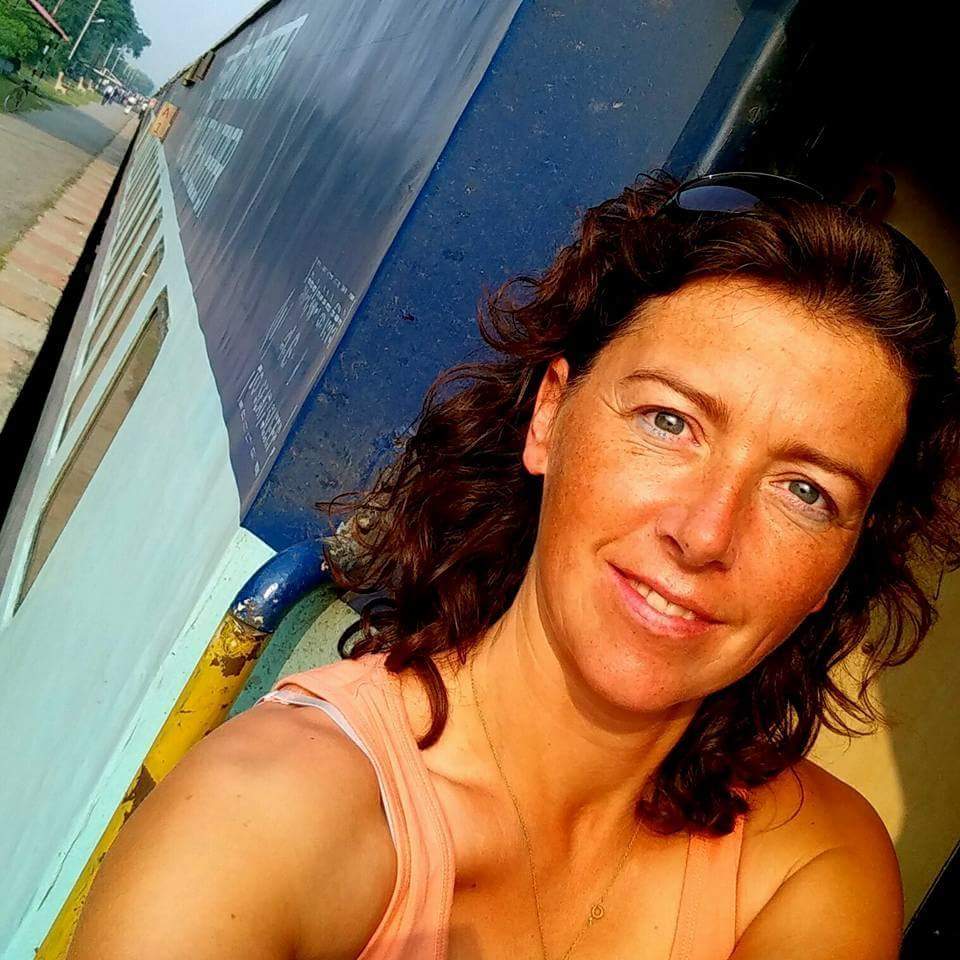 Jacomijn is een politieagent uit Nederland die jou graag laat zien hoe je veilig, actief en gezond de wereld kan over reizen. Safe and Healthy travel is a MUST