Cooking Class at Juwita's Cafe, Indonesia
|
I love to take a cooking class and when I was on Samosir Island I knew I could get one at Juwita's Cafe.
I was lucky, she would give a class the next day if I wanted…but I would be alone. Wauw! A private cooking class, that's great!! At every cooking class I learn something new, I will use in my own cooking when I'm at home again. So…you can imagine my cooking isn't the typical Dutch one…to say the least.
The next day I found Heddy, the owner and my teacher, lying in her cafe. She just had her afternoon sleep in the cafe and after a couple of minutes she put me to work. Juwita gave me the ingredients and showed me how to process them. I cutted and pounded them all. I even used the old fashion machine to get the coco out of the nut. I loved to do it like that.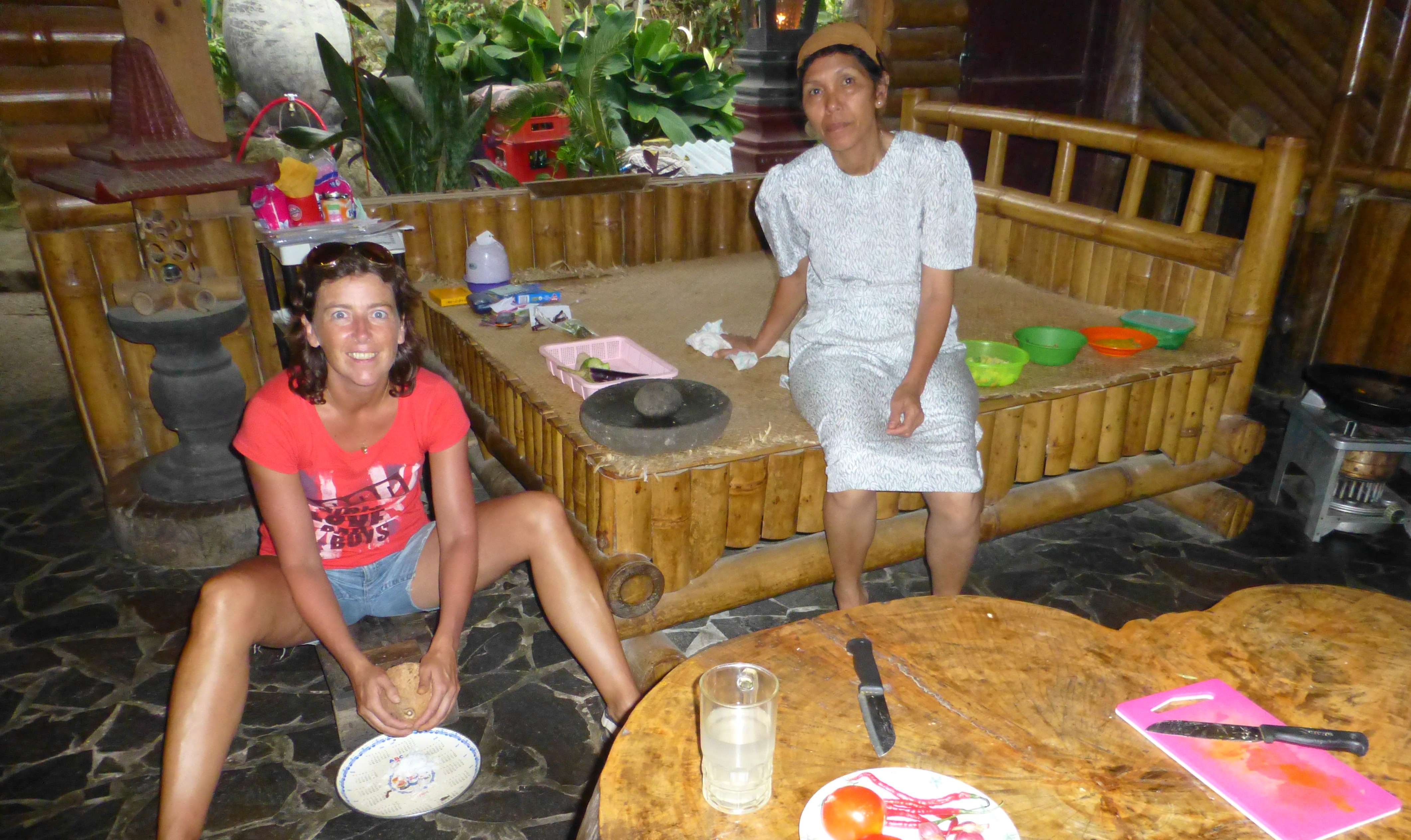 Me scratching the inside of the coconut oldskoolstyle
I ofcourse had the choice to what I wanted to make on my cooking class and these were my choices: Chicken Curry, Egg Sambal and Lodeh. She helped me with everything, telling me what to do and handing it to me. That is a great way to really learn it yourself.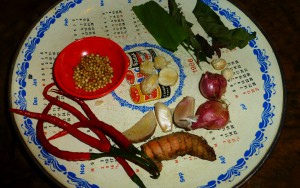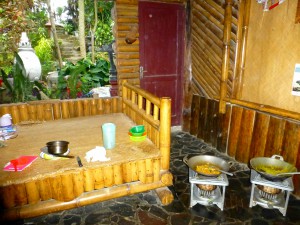 Don't you just love how the kitchen is just next to the 'siesta' place with a view into the wonderful garden?
I really enjoyed this cooking class even though I was alone. We talked about all kinds of everyday things and I do feel I got to know Heddy and that is great! Her son was there also and he made some pictures of us, working hard!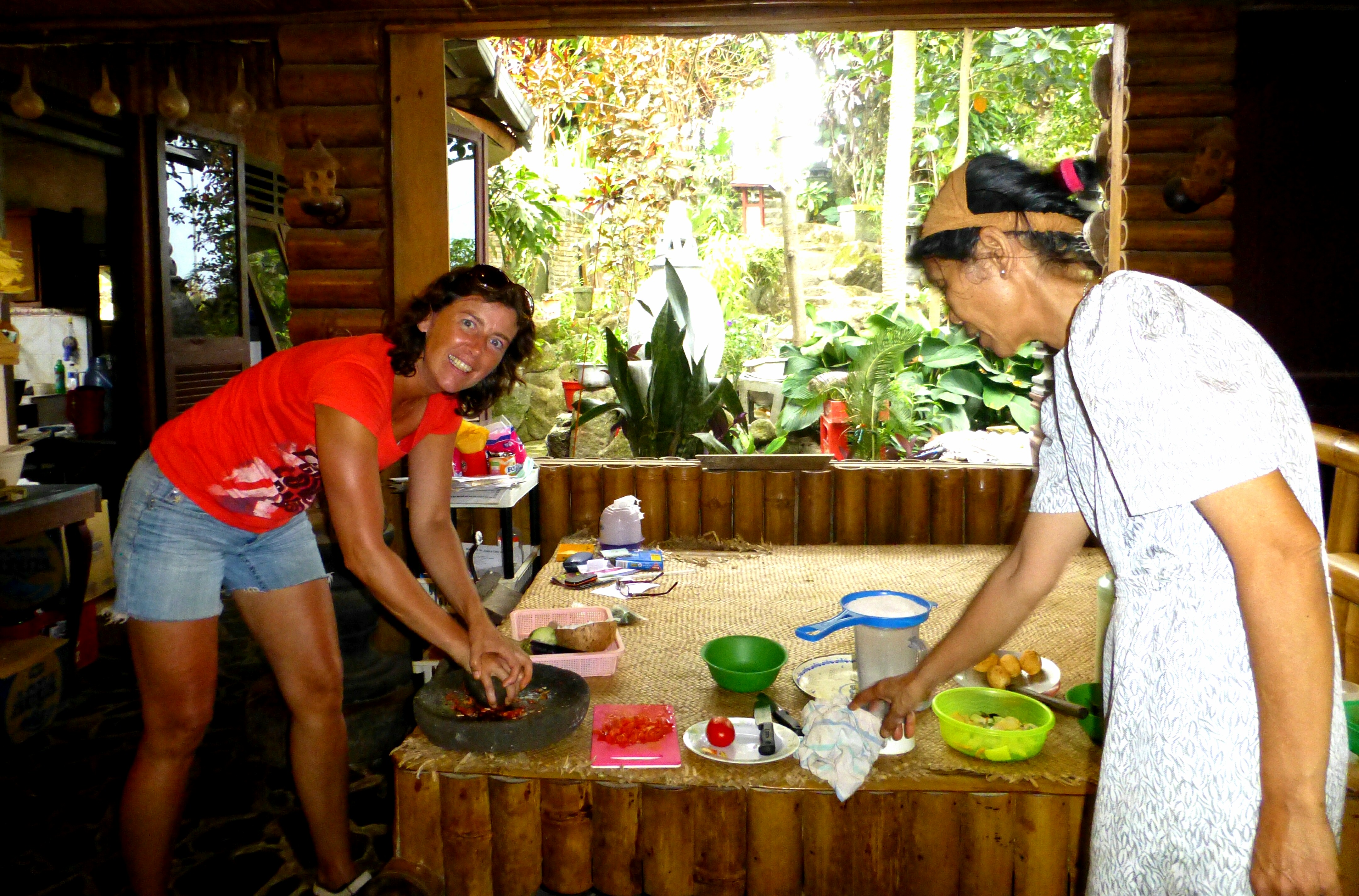 Heddy teaching me how to pound the peppers!!
I did got the recipes and some more by email. I would have rather have them in paper/booklet because an email is lost easily in my emailbox… And some papers gives me a great memory to the class and teacher.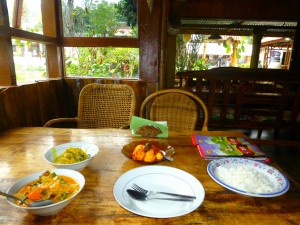 Costs and Duration
Unfortunately I'm not sure exactly what I paid, if I remember correctly it was around 20 euro… the experience was good!
The cooking class started around 4 and I had my diner in the cafe around 6. When you're in a group you can easily stay there for a couple of hours afterwards because you're already in a cafe. Enjoy the day and evening there together!