The Penquins of Betty's Bay, South Africa
|
When you are in South Africa you can not miss out on those great little penquins!! They seem to be everywhere along the coast. I know of two places to visit them and I chose Betty's Bay at first.
Spotting the Penquins of Betty's Bay, South Africa

Part of the Famous Garden Route
From Cape Town we drove to Stellenbosch and from there you can drive on to Betty's Bay to see them. It is around 60 km / 35 miles and a great ride along the coast. It's a part of the famous garden route and you will have some great panorama's!! There are some spots along this route where you can stop and make pictures.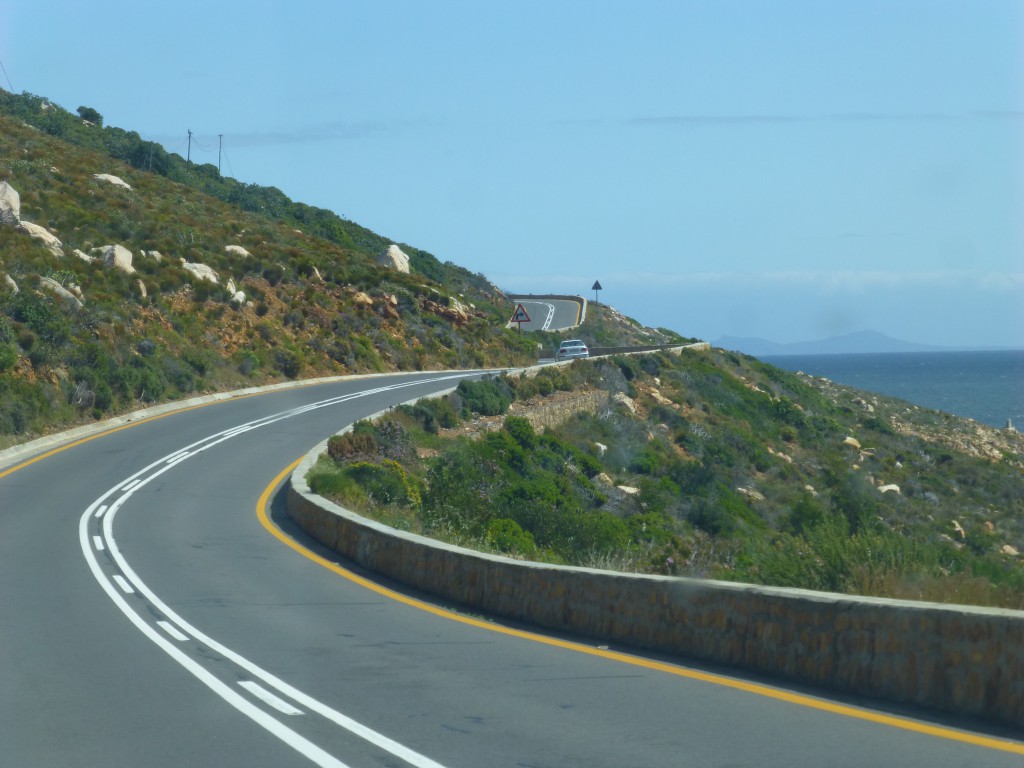 When you enter the village Betty's Bay you immediatly see a sign "Penquin". We just followed it into the village. At some point it looked like we were just driving into a neighbourhood but we were good. Just when we really thought it wouldn't be here anymore we were at the bay where hundreds of penquins are!!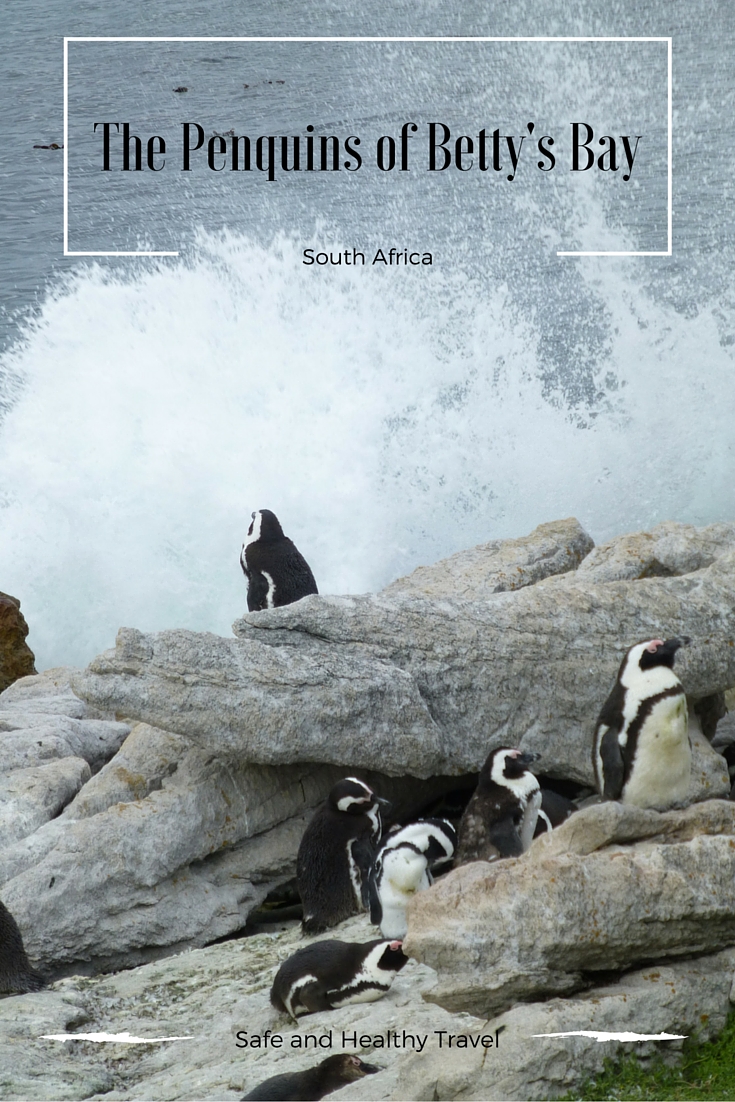 Follow the Signs to Betty's Bay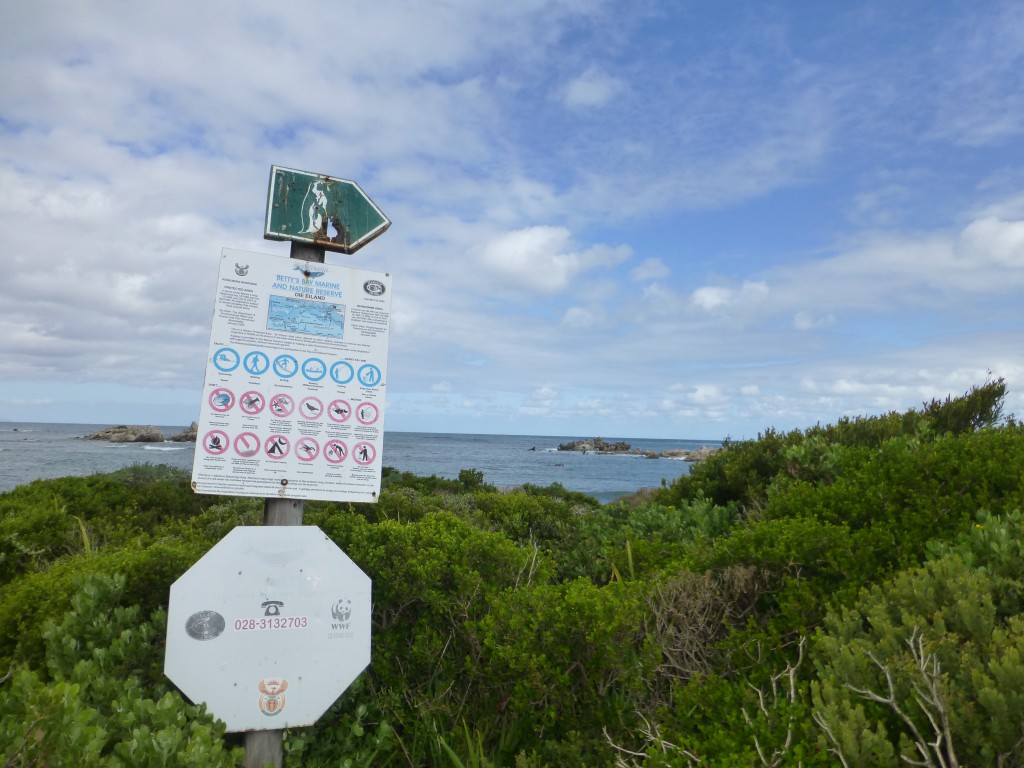 We paid an entrance fee of 10.000 Rand and went on the boardwalk.
I really thought it was great seeing all those little penquins. Those are the African Penquins.
There are still 180.000 penquins today, that maybe seems a high number but if you compare it with the 1.45 million in 1910 you will understand that there is something wrong. In those days the eggs were harvested, 450.000 annualy…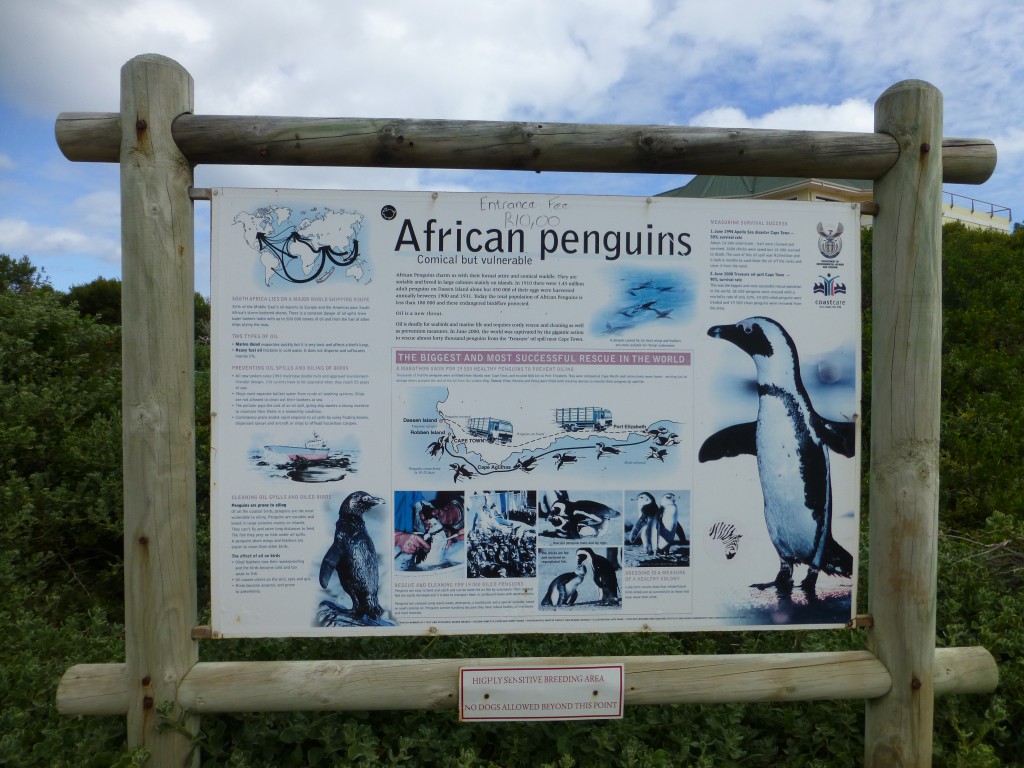 Although you walk with many, many other tourists I really loved it! And as you see on the pictures, you don't really see the many other tourists. That is the pro of a boardwalk! It is small and long and the many tourists will get their own spot with nobody blocking the view or getting in your picture 🙂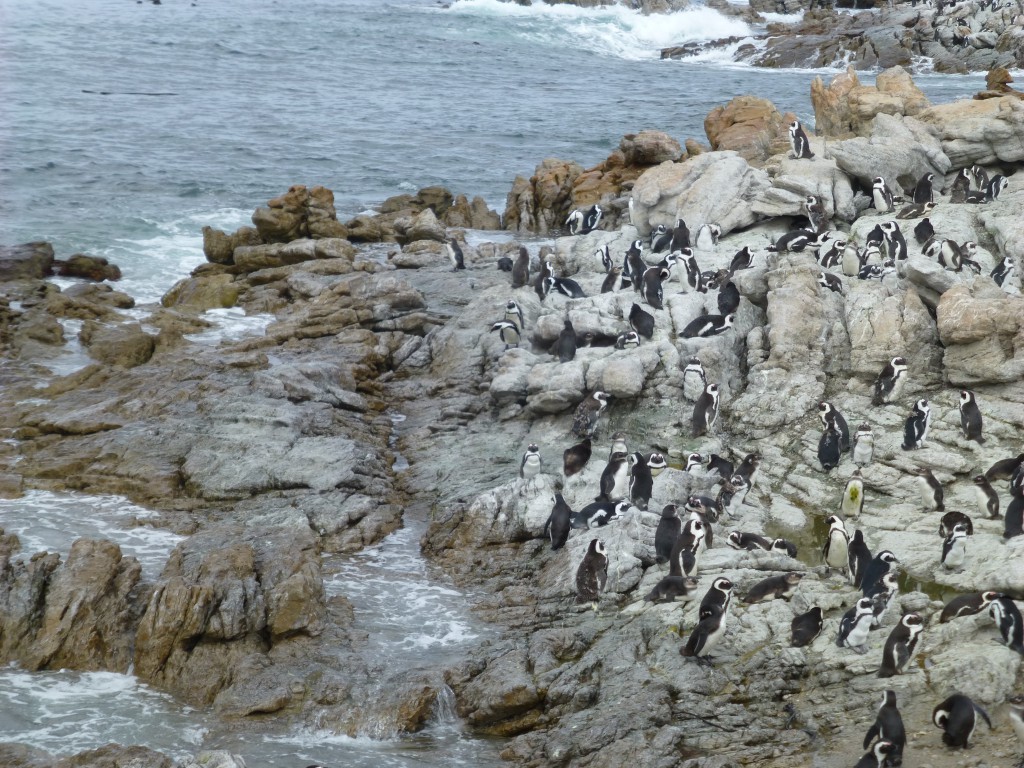 First thing we saw walking around the first corner. Isn't that just great?
Don't you just love those little Penquins at Betty's Bay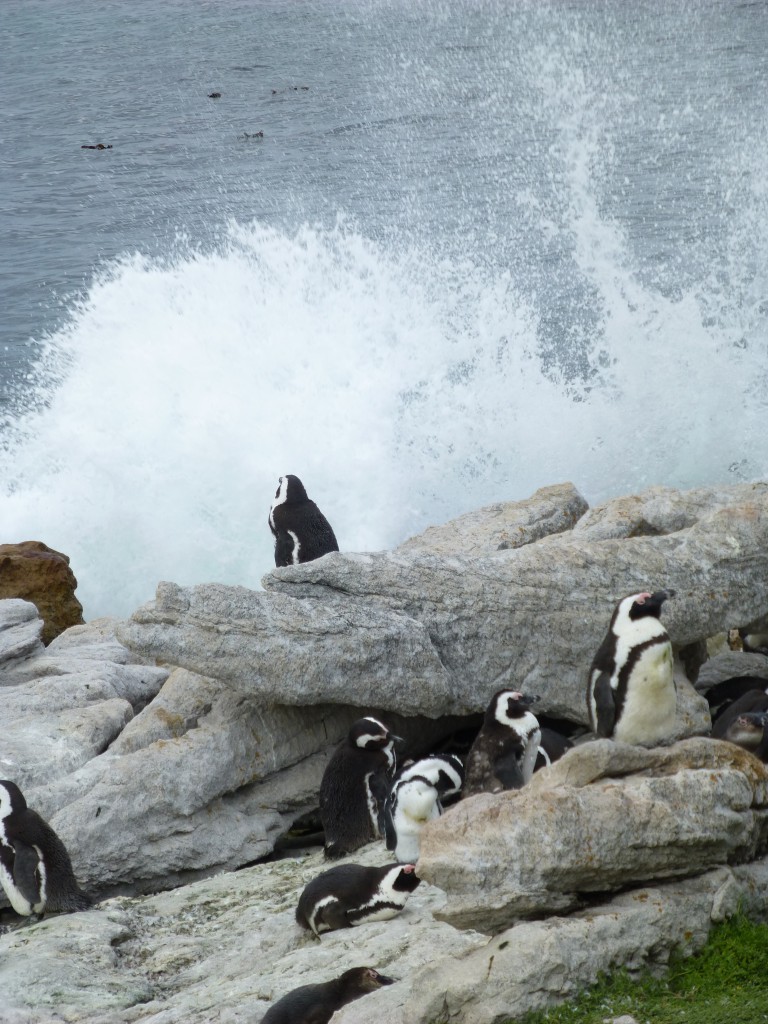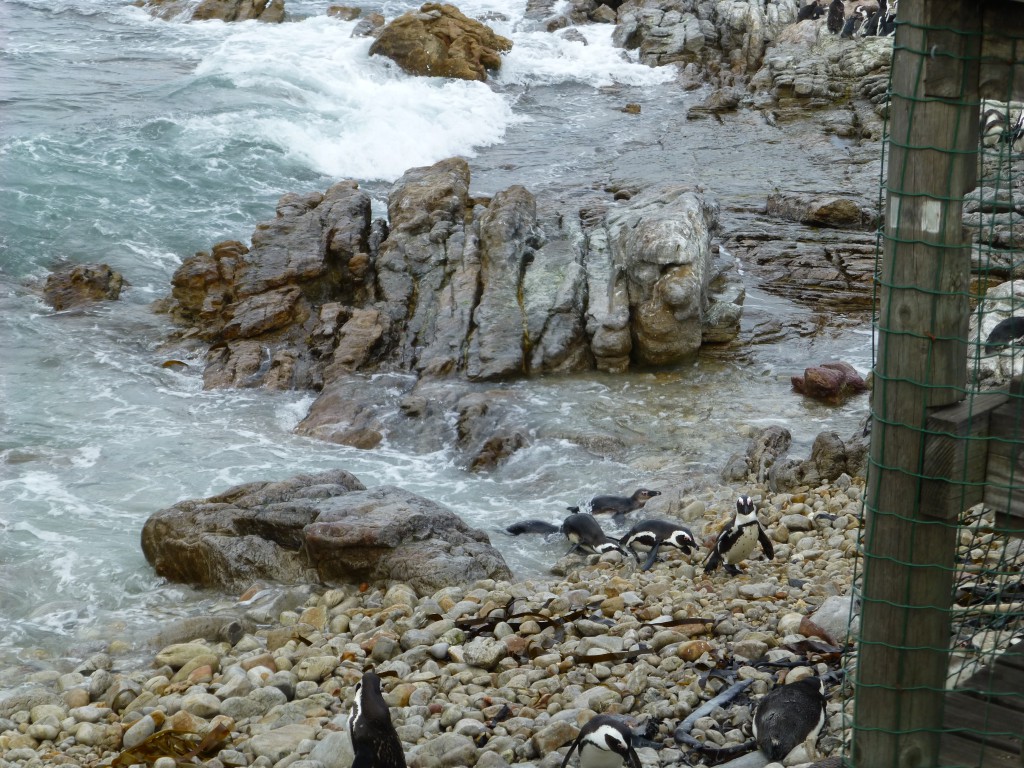 There was a rough sea for those little Penquins
Betty's Bay – South Africa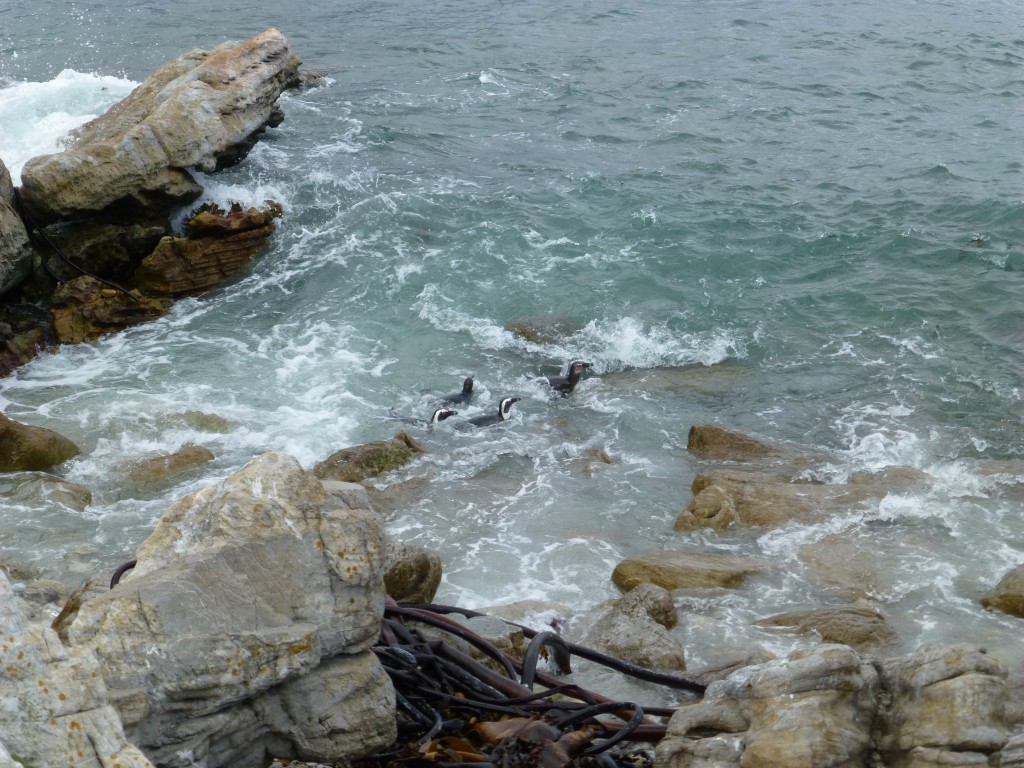 Some penquins were swimming in the rough sea. They seem so small and vulnerable with the comical waggle but are the bravest penquins to just dive in near those rocks. Just see them swimming, the went in and didn't crash into those rocks.. For which I was scared looking at them and seeing the waves of the ocean.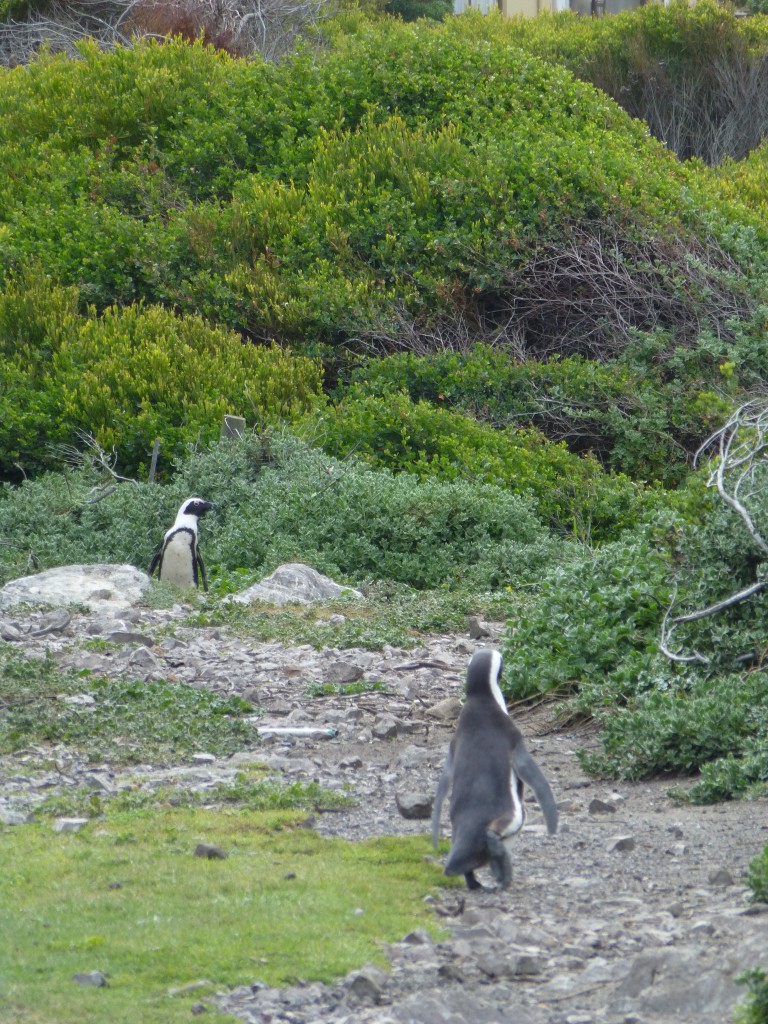 Walking around in the area 🙂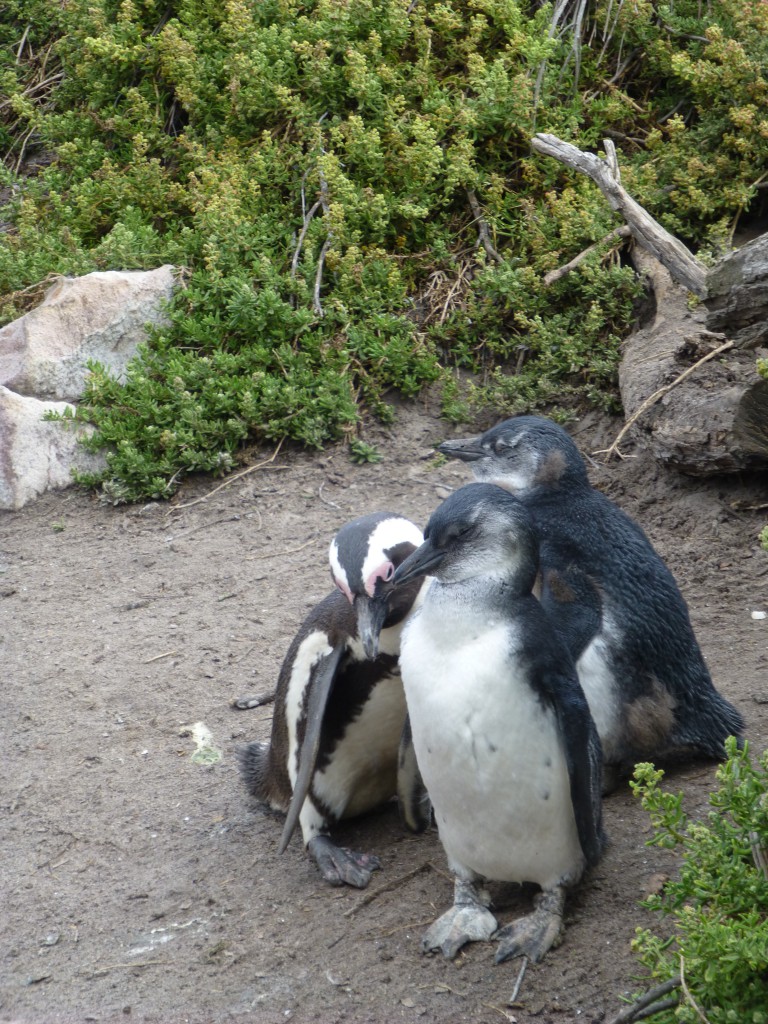 Little family together. Most of the times you see them in pairs.
Mother and little one.
Aren't they cute? Penquins at Betty's Bay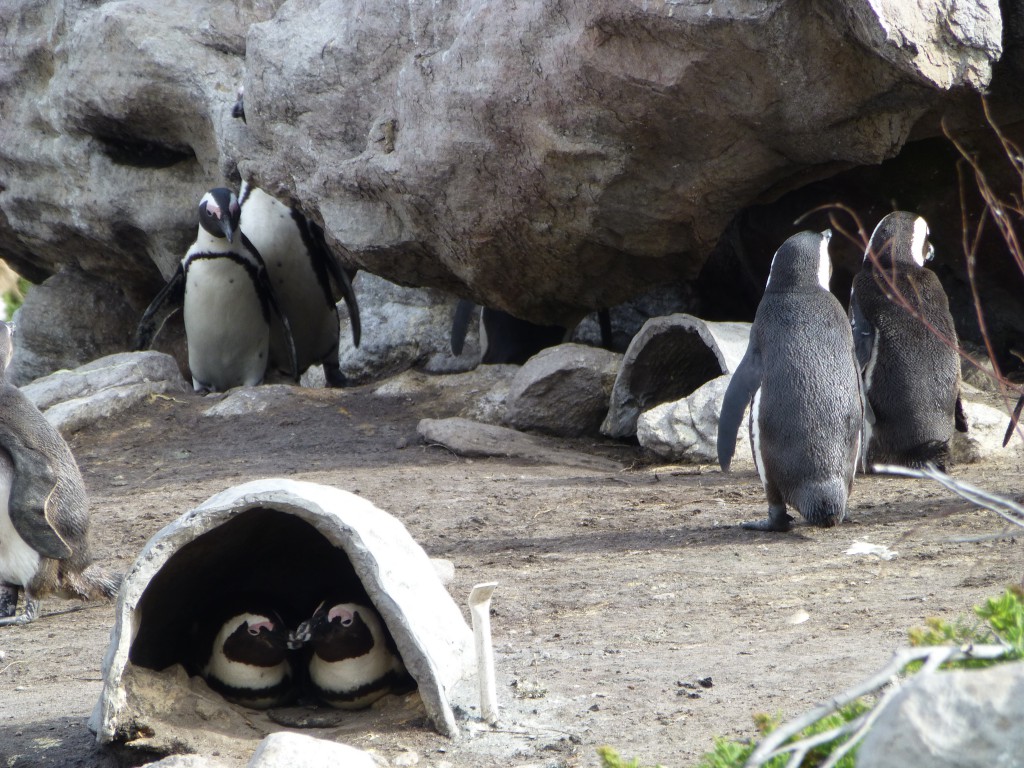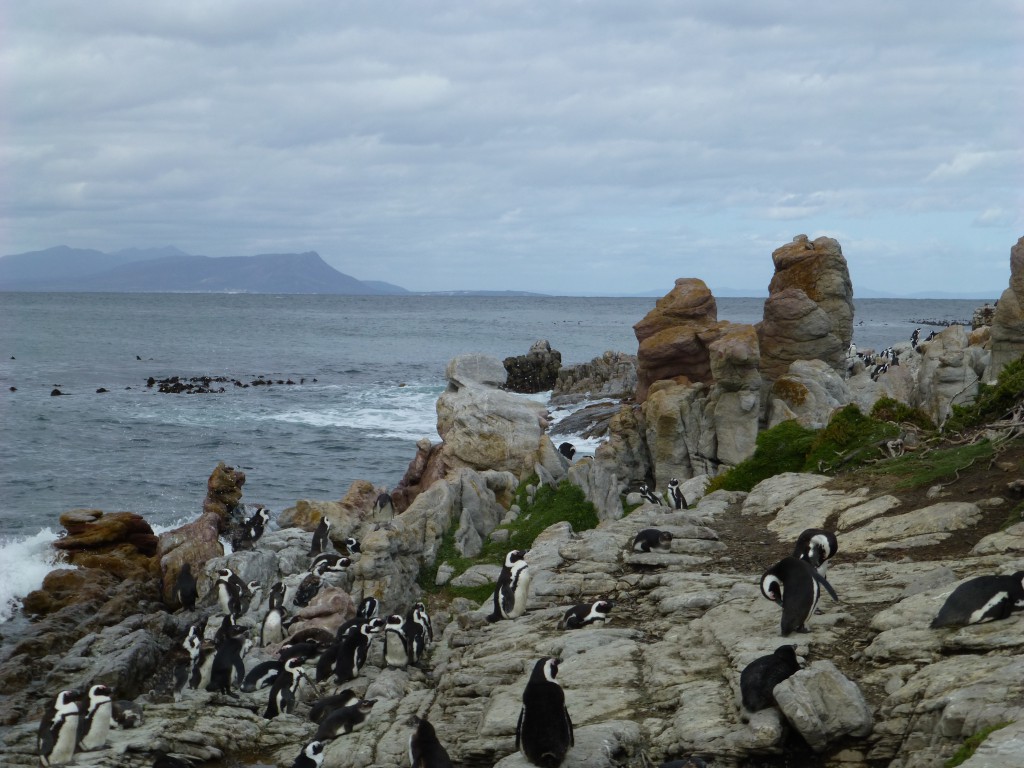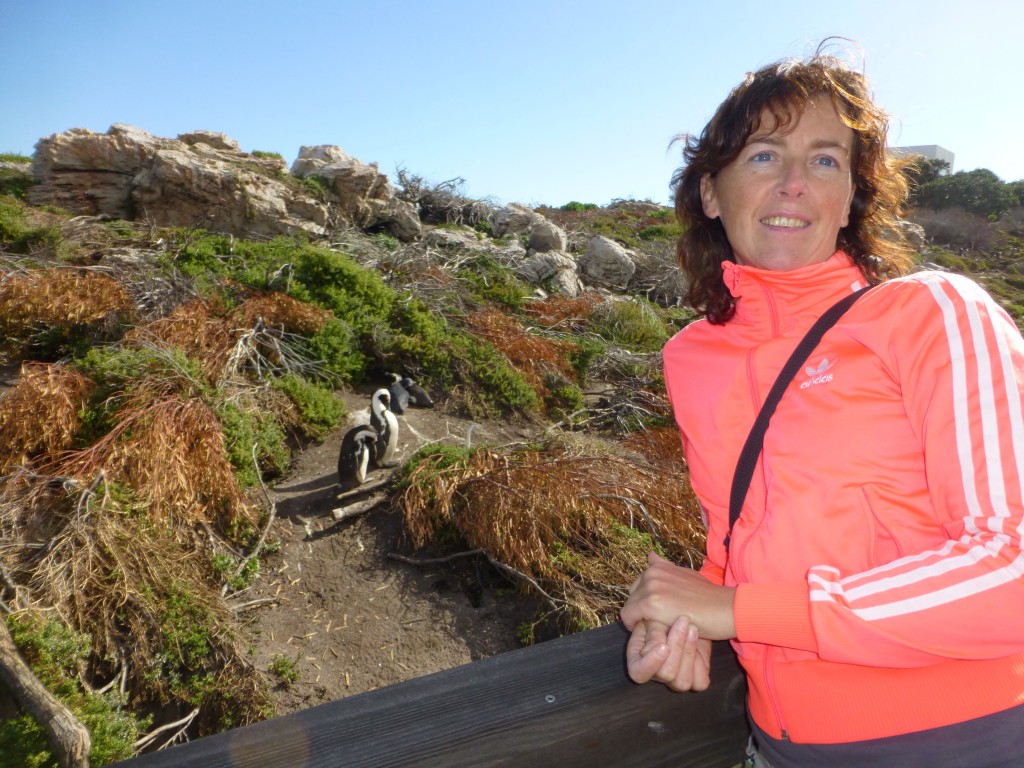 Betty's Bay versus Boulders Place
Later on in this travel I also have been to Boulders Place where also a lot of penquins are. I must say that the surroundings were much nicer in Betty's Bay. I thought I could make better pictures around here and had the feeling to be walking alone and not with the hundred other tourists…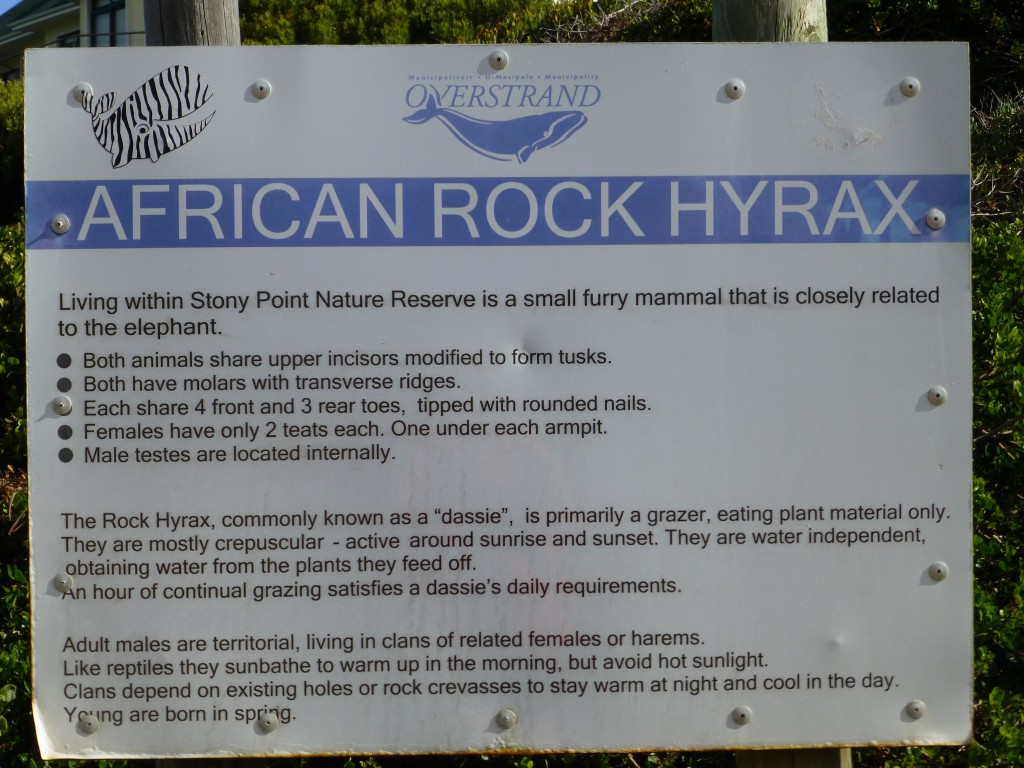 You also see the African Rock Hyrax in this area.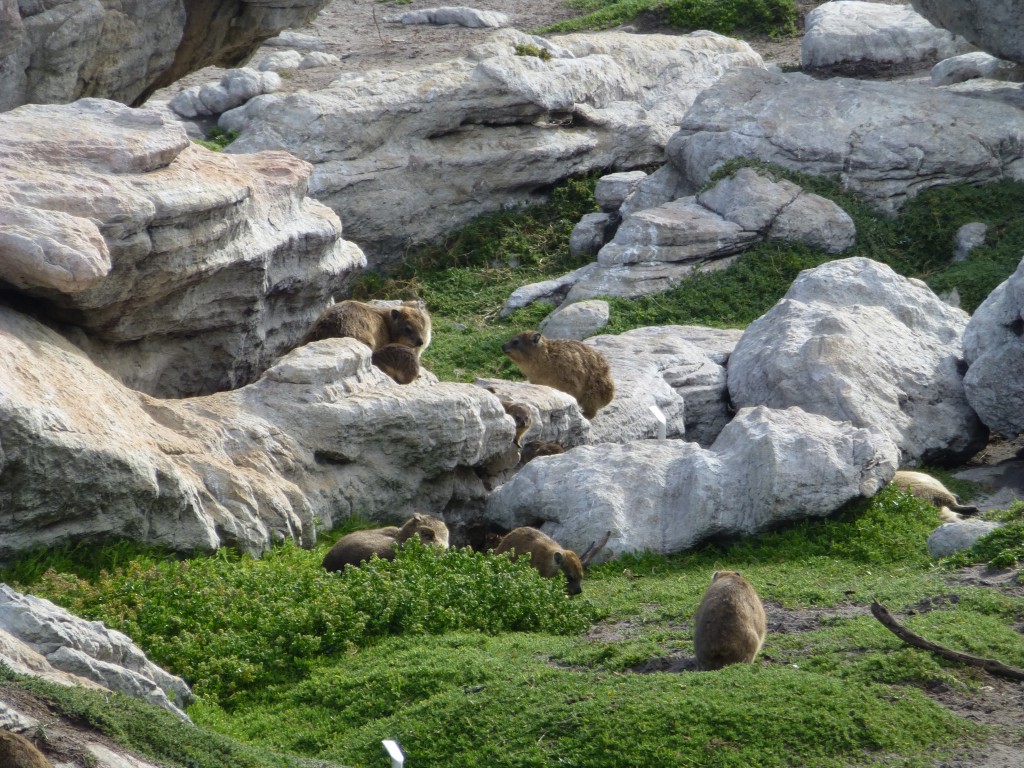 What a cute animal!! I thought it looked a bit like a meerkat from a distance.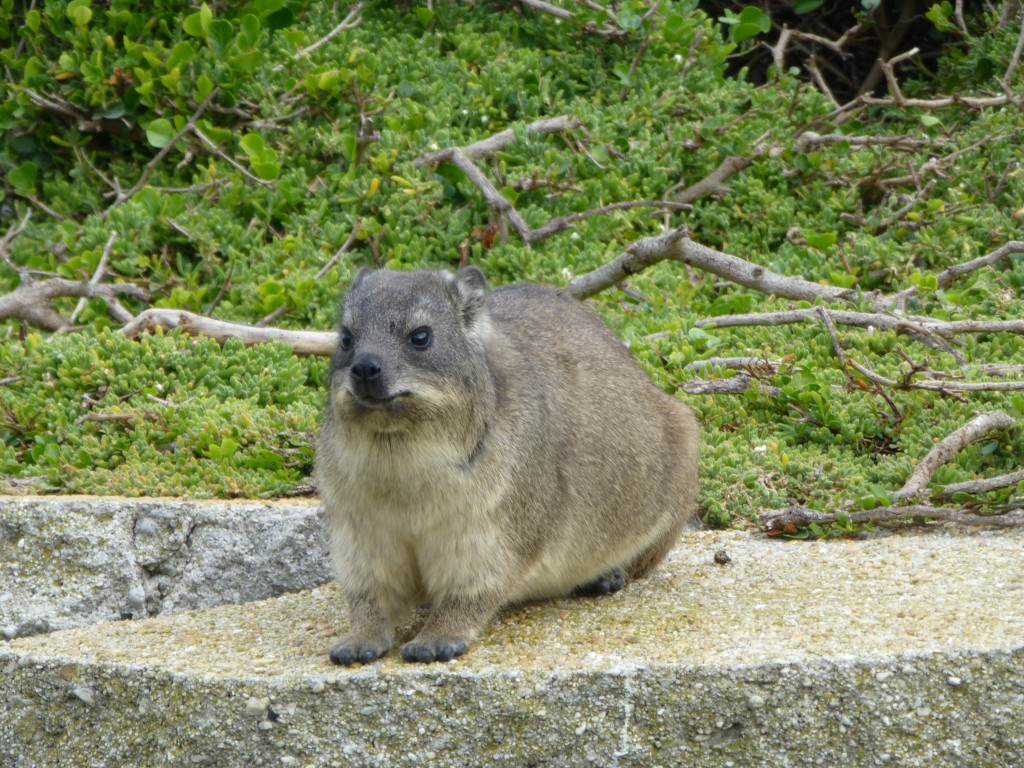 Don't you love this place and those cute animals?
Share them for others too!!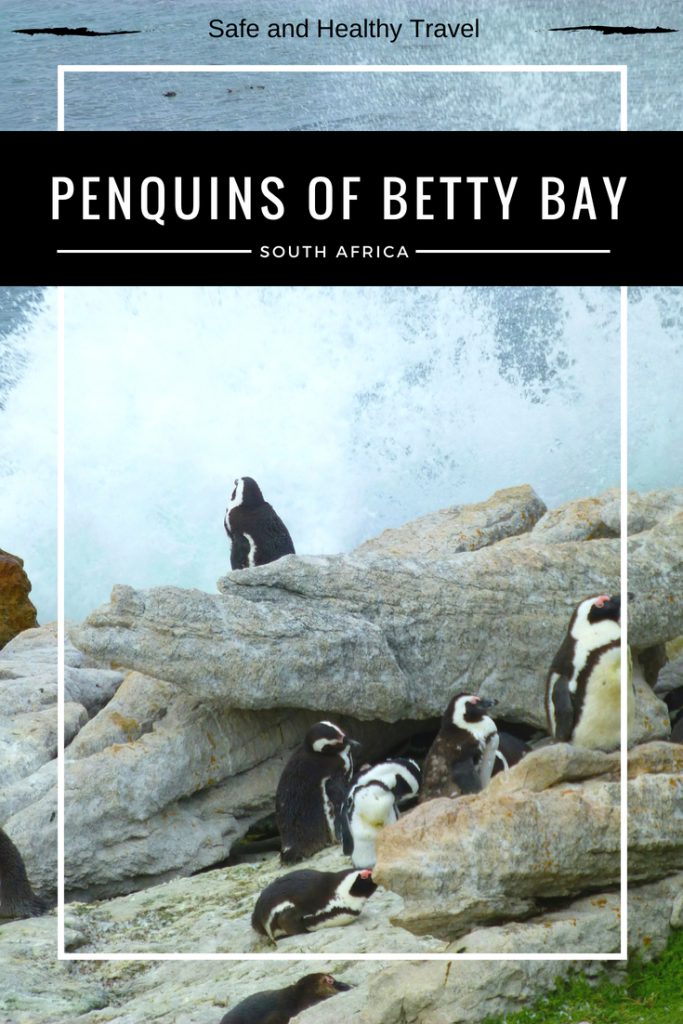 Want to read more?
Spotting Whales at Hermanus Bay – South Africa
A Day in Johannesburg – South Africa
Early Morning Walk at Tremisana Logde
Or can I inspire you to go eat at a locals residence?
I hope you love this world as much as I do!!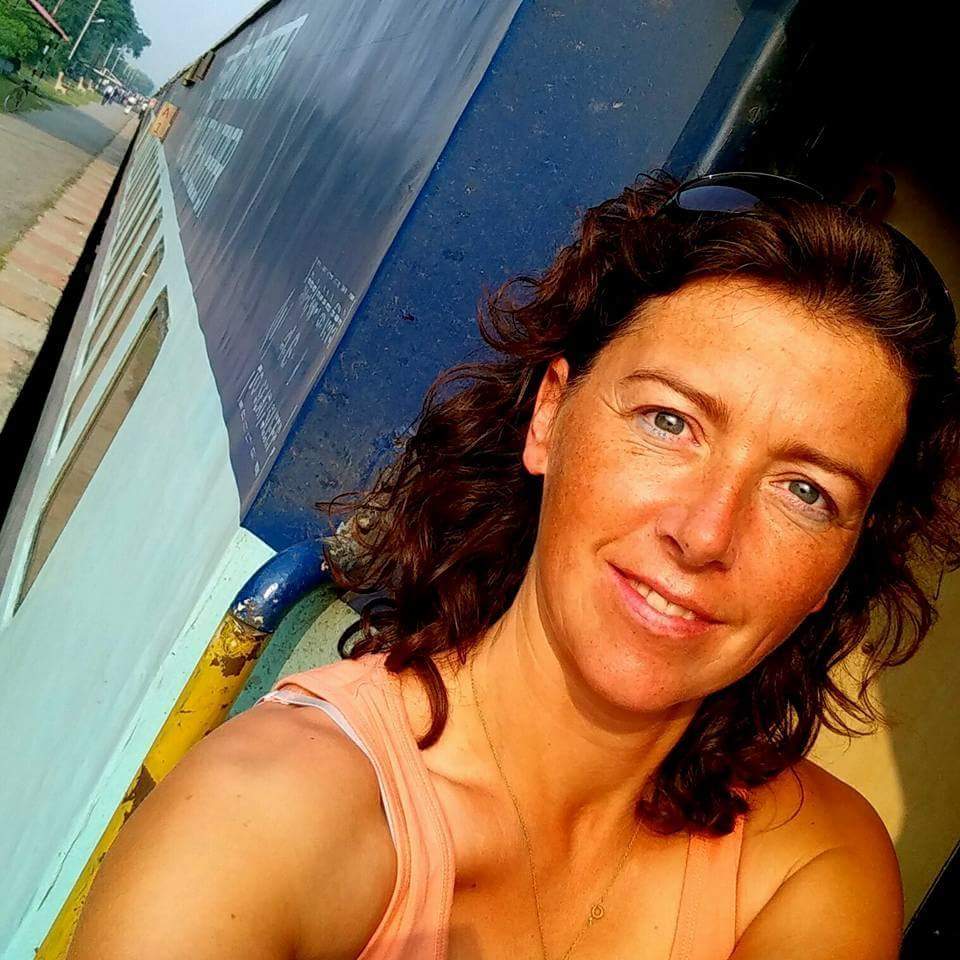 Jacomijn is een politieagent uit Nederland die jou graag laat zien hoe je veilig, actief en gezond de wereld kan over reizen. Safe and Healthy travel is a MUST