What to do in Nairobi – Kenya
|
If you visit the city of Nairobi you need to explore and see the city! I did that too ofcourse but looking back I didn't even got into the city itself… Shame on me!!
Nairobi is the capital of Kenia. The country is situated on the east side of the continent of Africa.

The name Nairobi comes from the masai name Enkara Nairobi which means 'cool waters'. The city is almost 700 m2 big and has over 3.3 million inhabitants.
I found my stay at the great Wildebeest Eco Camp.
I went here because I found a volunteering job at Tsave NP. In the end I did stay almost 5 nights here, 3 before heading to Tsavo and 2 after. They have a stay for every wallet. I have stayed in a dorm tent, also had my own tent with a shared bathroom.
But if you want it all it is possible too. You can book a tent for yourself with a private bathroom and a great terrace in front of it to enjoy the view over their great garden!!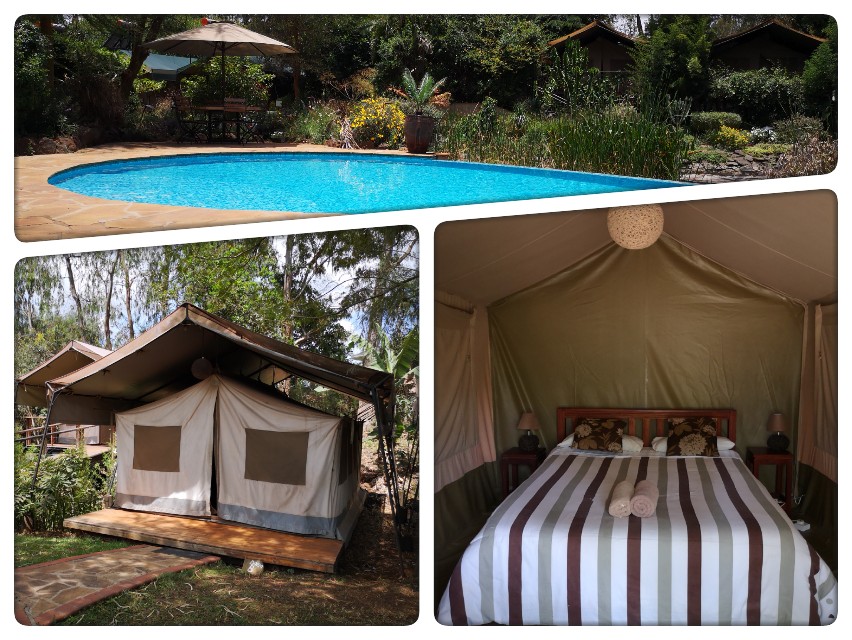 They also have a swimmingpool in a great garden!! The food is good and they have a nice restaurant with a great terrace. I didn't try their buffet and went for the Wildebeest Hamburger 🙂
I can really recommend this place!
What to do in Nairobi – Kenya
There are a couple of things that Nairobi put on the worldmap and those are exactly the things I visited. Maybe that first one is not on everyones list but the next ones are, I bet!
My first afternoon in Nairobi I booked the tour into the slum. It was a walking tour and that way you get in touch with the neighbourhood and the people that life there. I have been to several slums around the world already and it keeps me fascinated.
The way people are so resourceful. How people can make so much with so little. Some spots are just the best and look so great! There are so many beautiful ideas because there is so little.. I really respect that so much!!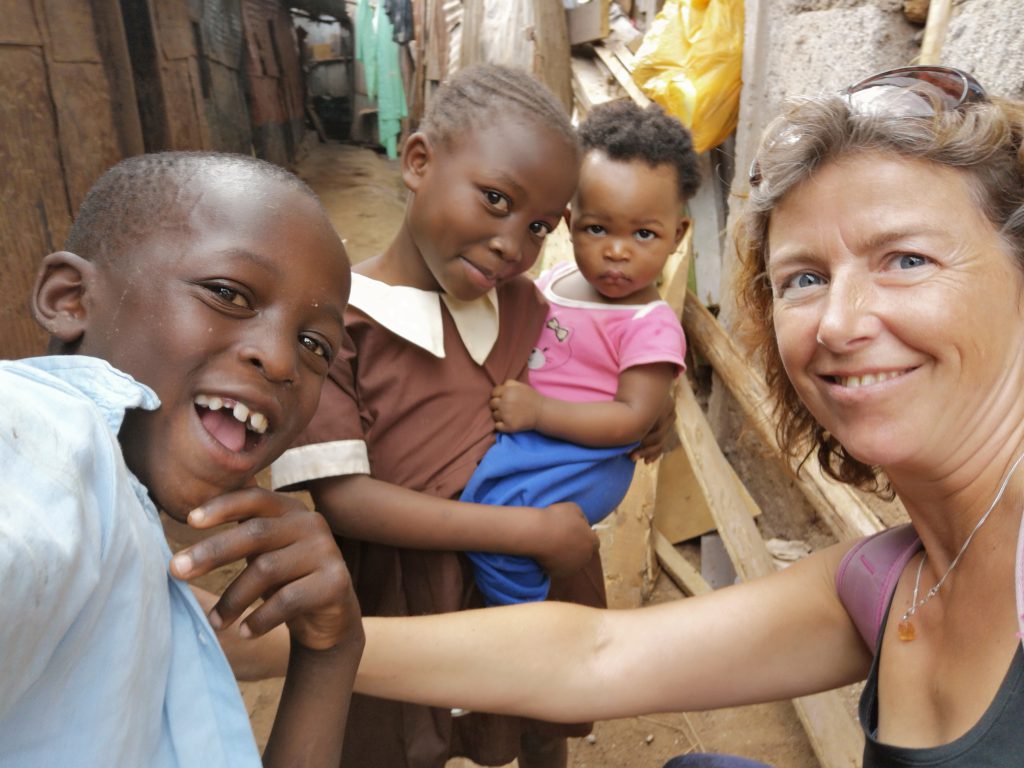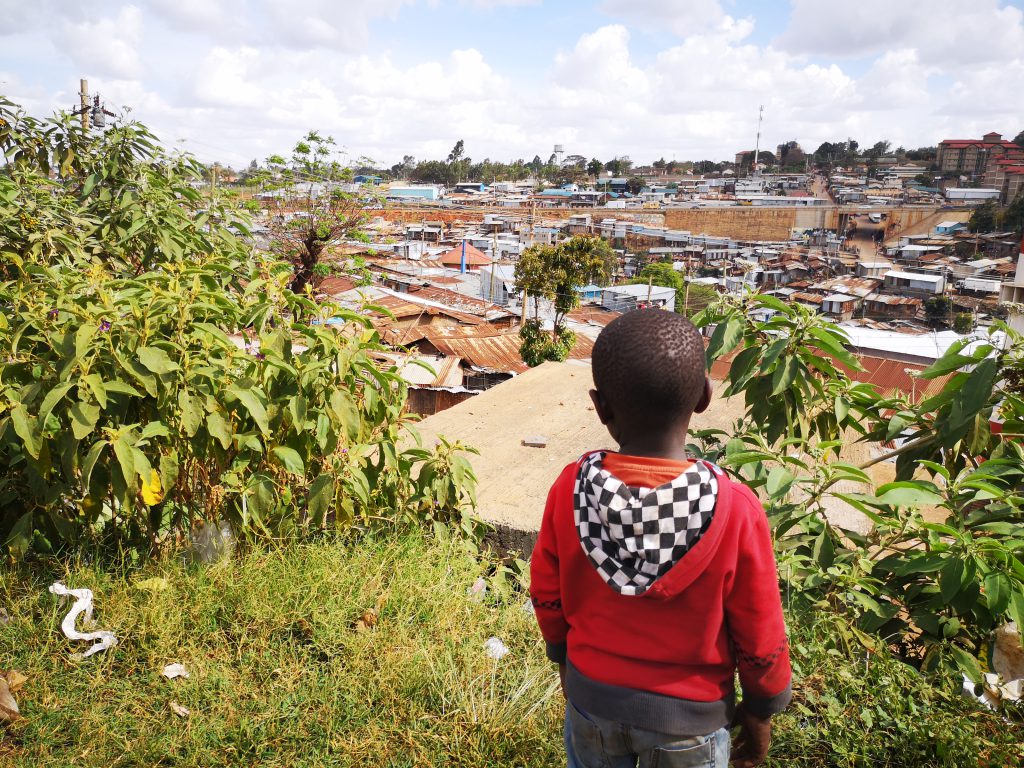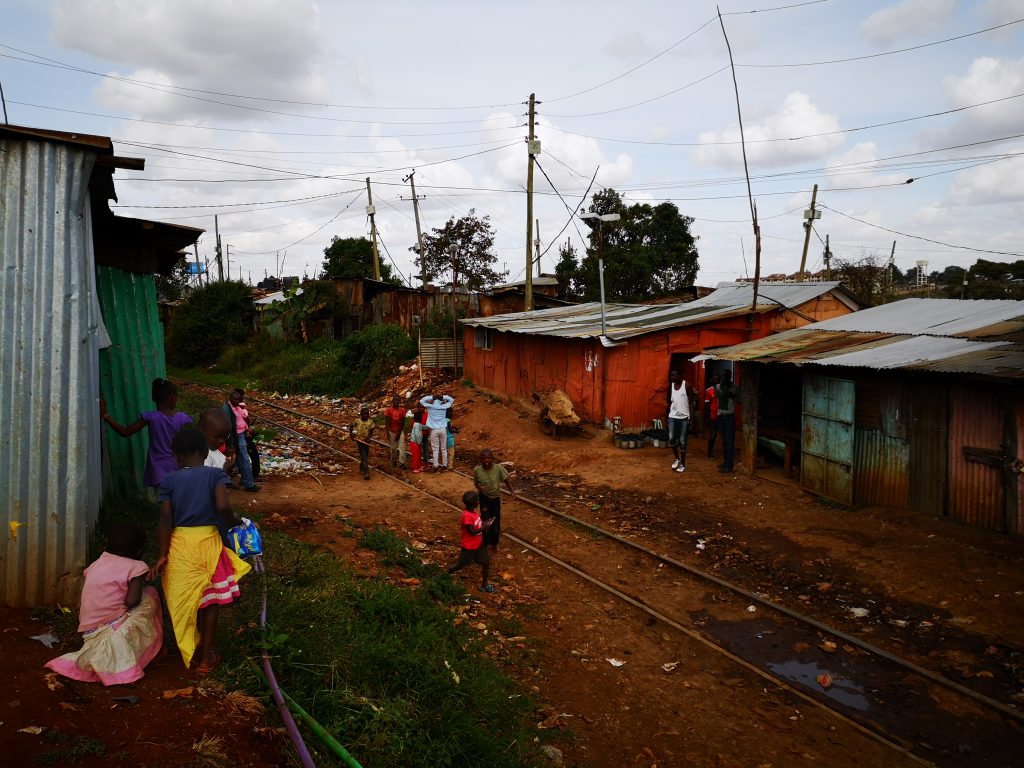 Also the realisation that we are so lucky to be born in the west….
We have it all…sometimes we do see that anymore..

Have you ever visited a slum?

Do also read the blogs about the slum in Mumbai, India or the one I visited in Knysna, South Africa.
Nairobi – Kenya
The  next day I booked the tour that brings you along the two sanctuaries inside of Nairobi. You really need to visit them even though they are super touristic.. The first one was Giraffe Centre. They founded this one to help save the Rotschild Giraffe. They do have some that have little ones and the breeding programm is working. When the little ones are around 3 years old the are reintroduced into the wild.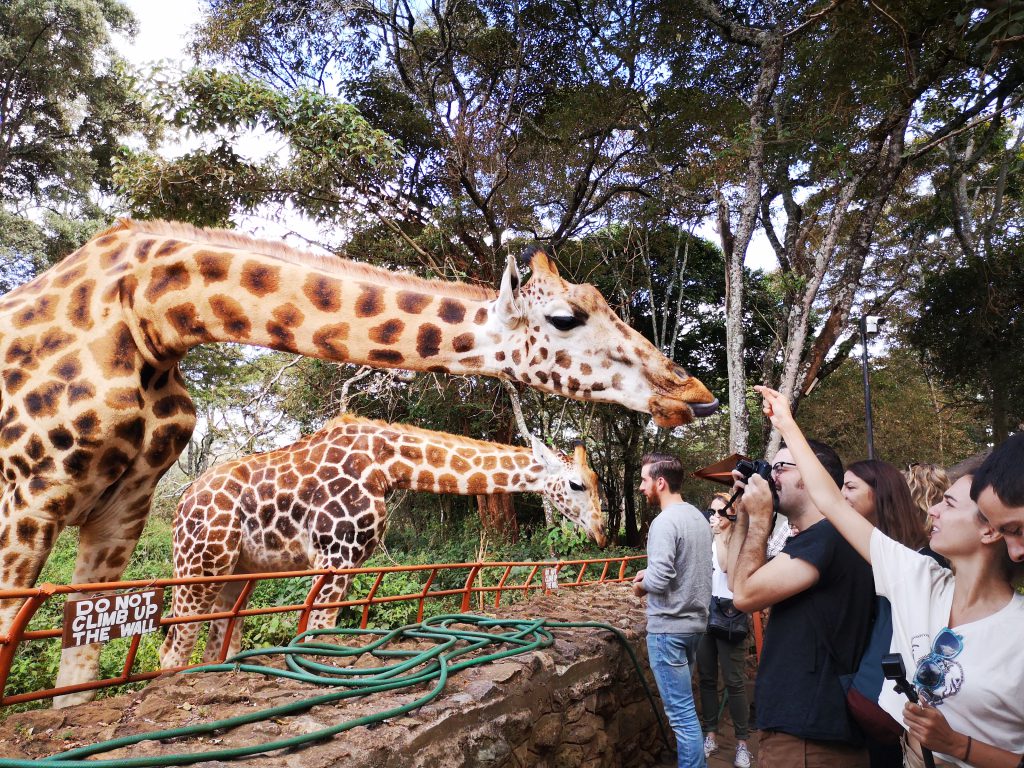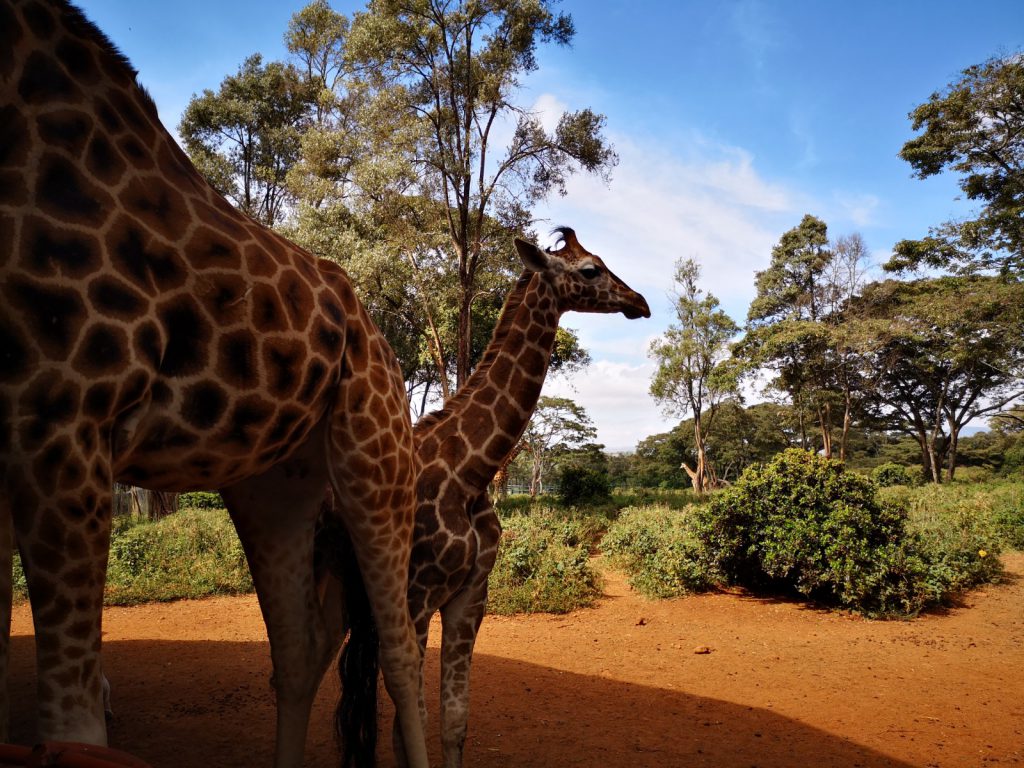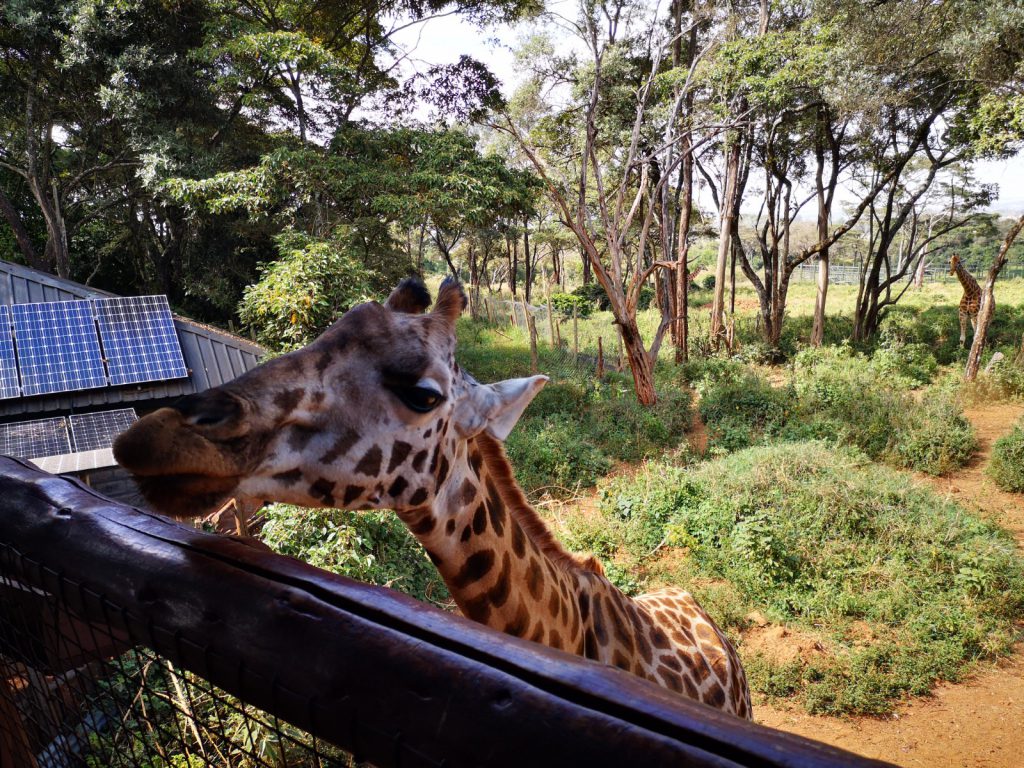 If you want to see a lot more of these Rotschild giraffes you need to pay a lot more…..
You can go to
Giraffe Manor
🙂 I only made a picture of it from a distance. For me it is too much to pay for it…but the pictures made there at breakfast are world famous!!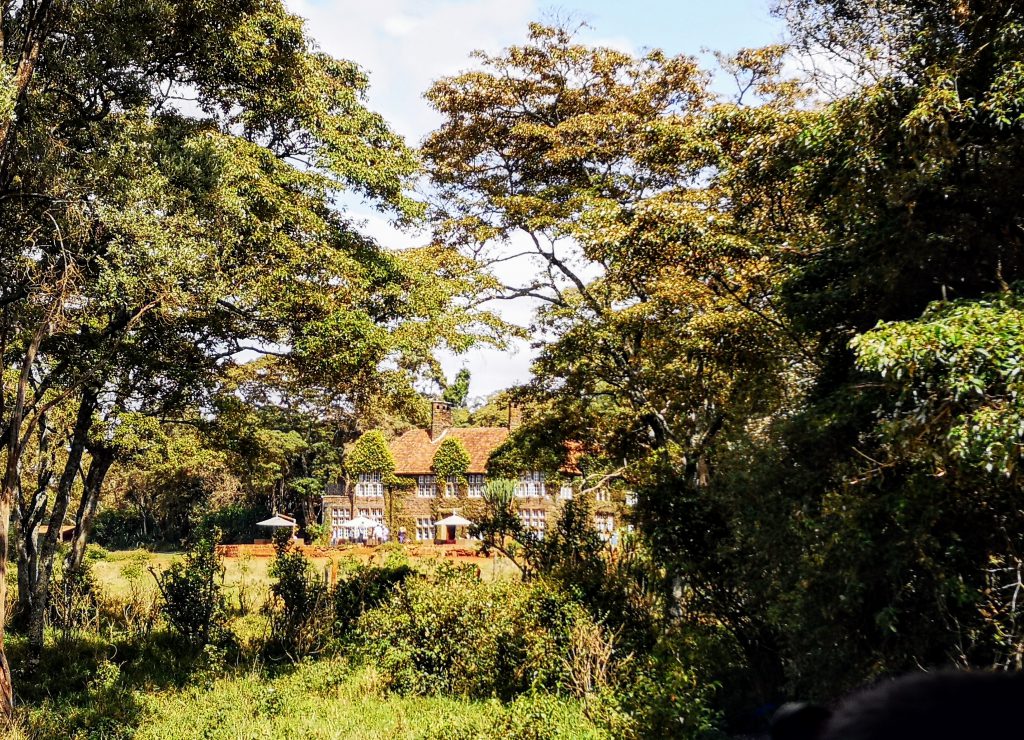 Tip: On the opposite side of this centre is an area where you can hike and where they learn you about the Kenyan flora meanwhile.
Highlight is the view point.. Well it could have been more beautiful. But the hike is really nice, good stretch of your legs and in nature and you see some local trees and plants.
They don't really advertise this hike at the Giraffe Centre but exactly across the street is a gate and you can go start your hike over there.
Take around a half an hour to 45 minutes for this hike.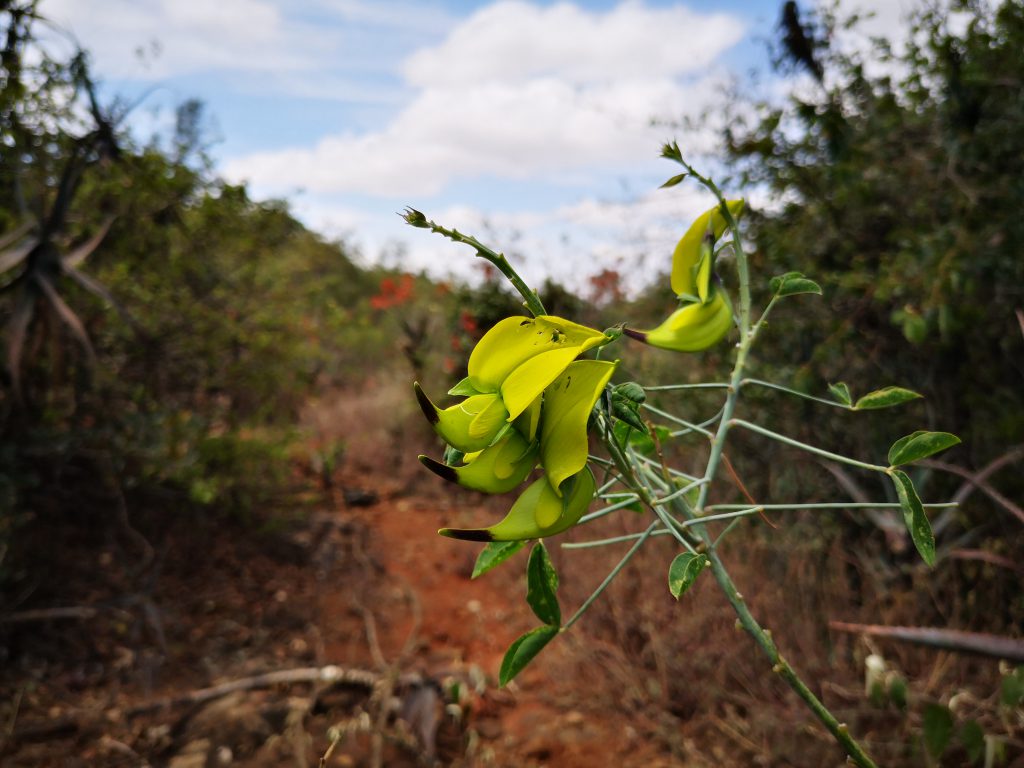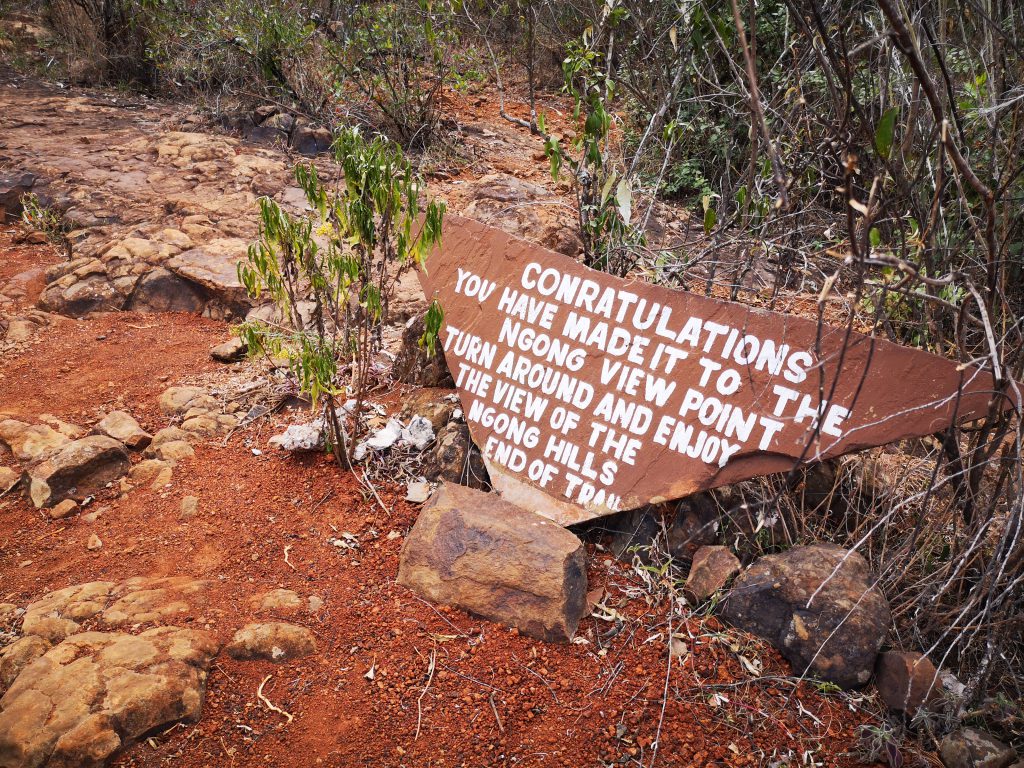 The David Sheldrick Wildlife Trust
After this you need to go to the feeding moment at
Sheldrick elephant sanctuary
. Everybody was talking about it and it is really cute to see the small elephants. But just as the Giraffe Centre is this also really touristic.
I am always a bit disappointed… I know that this is the best way to fund and rais money of tourists.. People do like this and are willing to pay for it. But I'd rather see them in the wild and would love that so much more!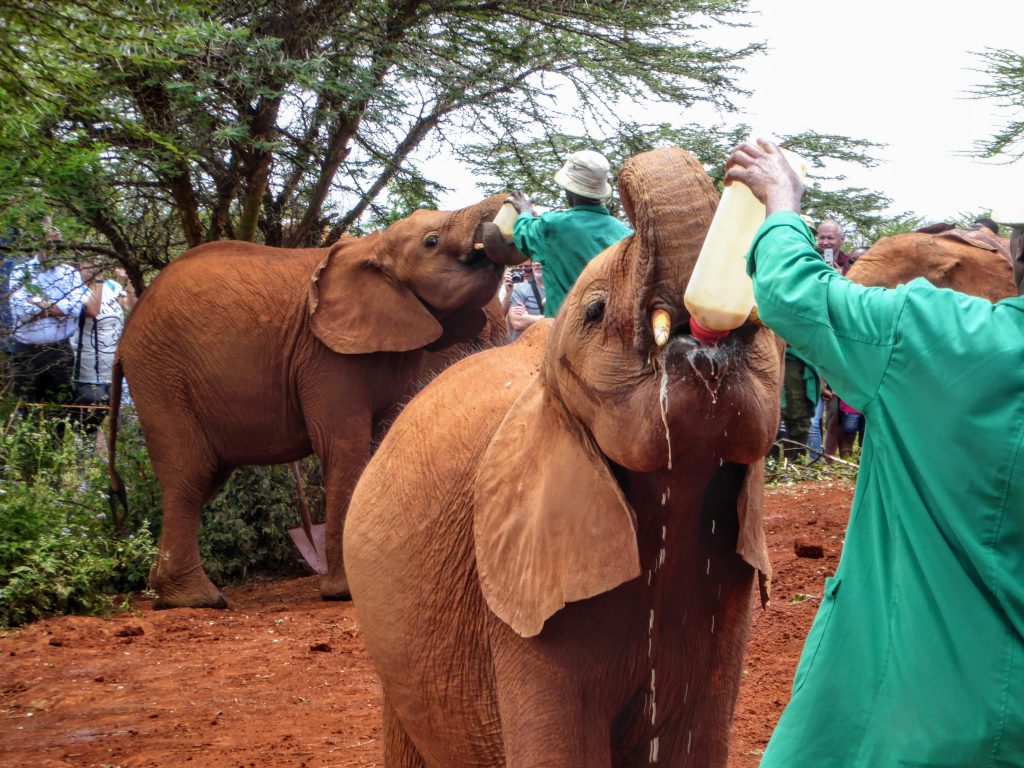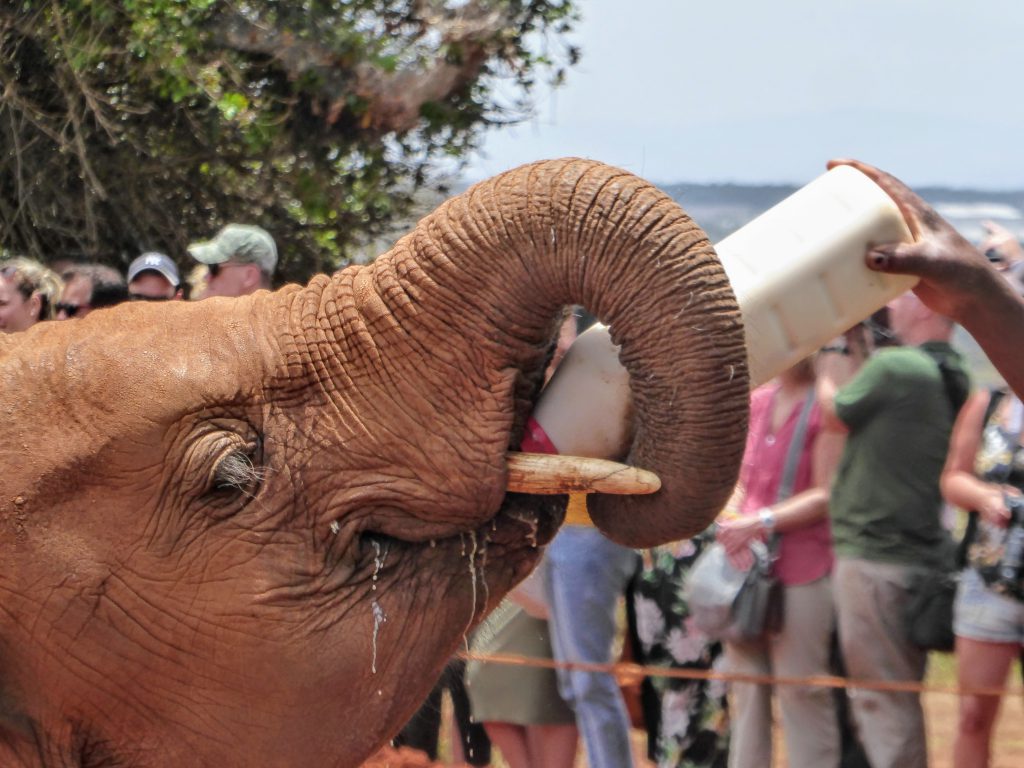 What to do in Nairobi – Kenya
The week after I would be going to Tsavo so I knew I would see them in the wild and probably even more.. I did hear that a lot of the little ones that were here were saved at Tsavo.. My mind showed me images… me saving a little elephant.. Unfortunately it didn't came to it.. 🙂
Karen Blixen – Out of Africa
There is the must visit museum of Karen Blixen. You can not miss this one! Karen came to Kenya to life there with her husband Baron Bror von Blixen and start a coffeeplantation. When that failed she alone went back to Denmark and started to write down here story. That became the worldfamous book and movie Out of Africa. With this book the put Nairobi on the worldmap of places of interest!!
The Kenyans are really happy with here because of that. They even named a whole area after here: Karen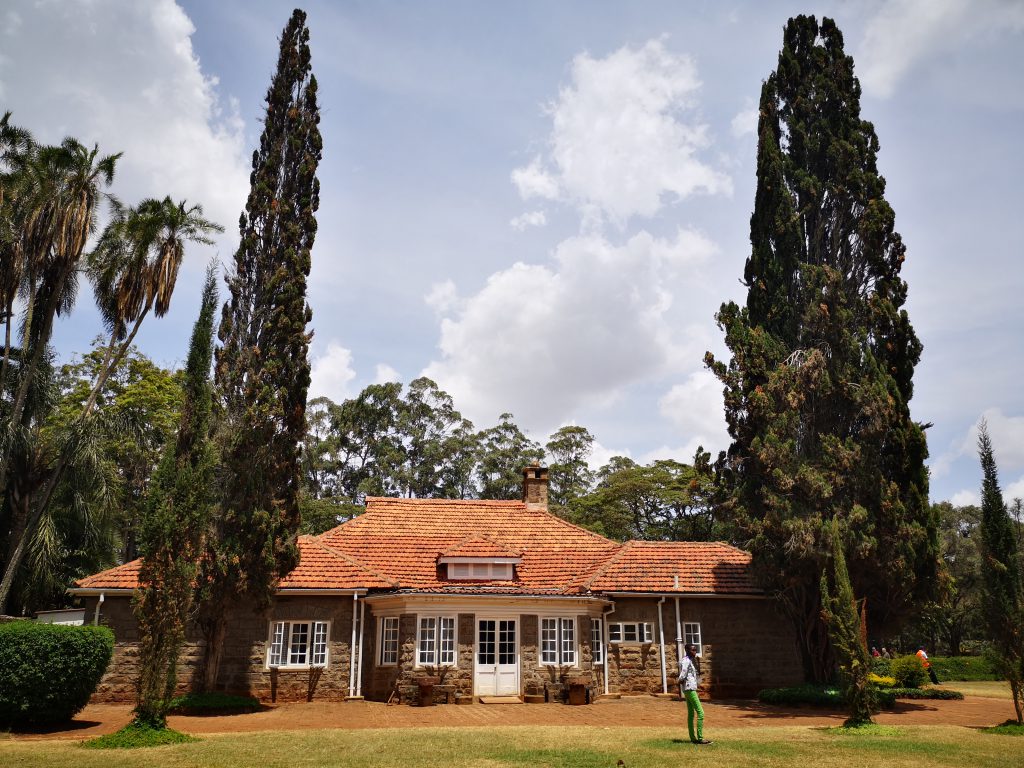 The house where Barones Karen Blixen lived from 1917 to 1931.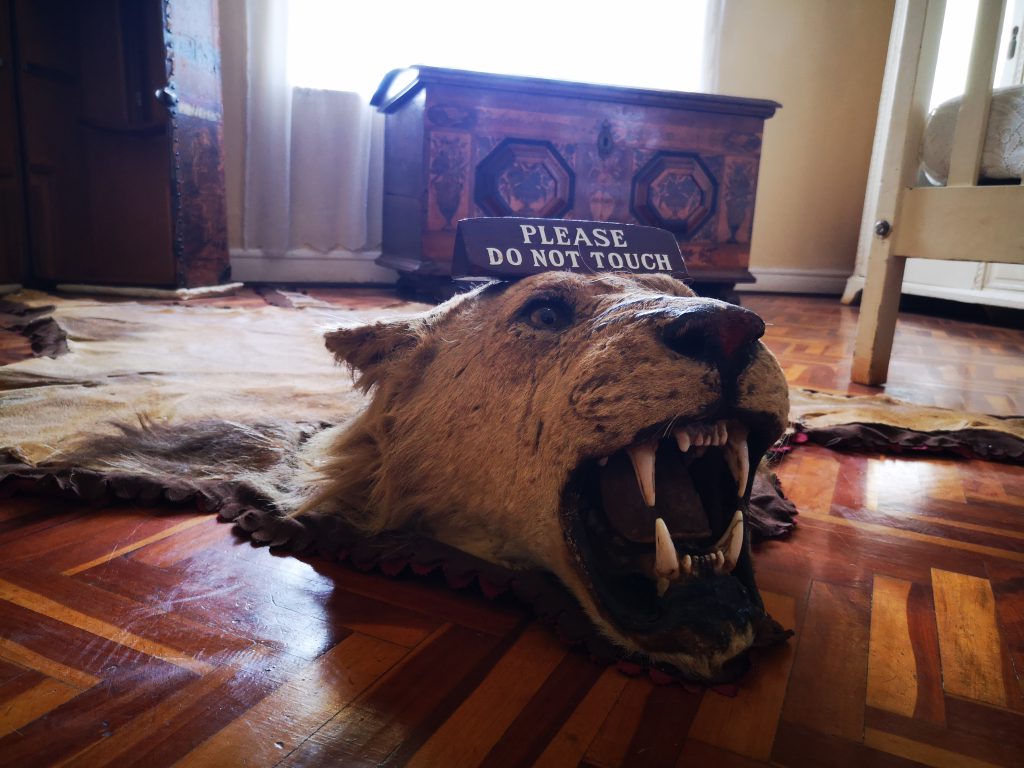 Next to these hightlights I slept one night at a resident of Nairobi. This was arranged by the volunteering organisation because the next day I would leave to Tsavo to start my job. This was too a great and impressive experience. The couple where I stayed were former residents of the slum Kibera and now lived in the area called Woodley.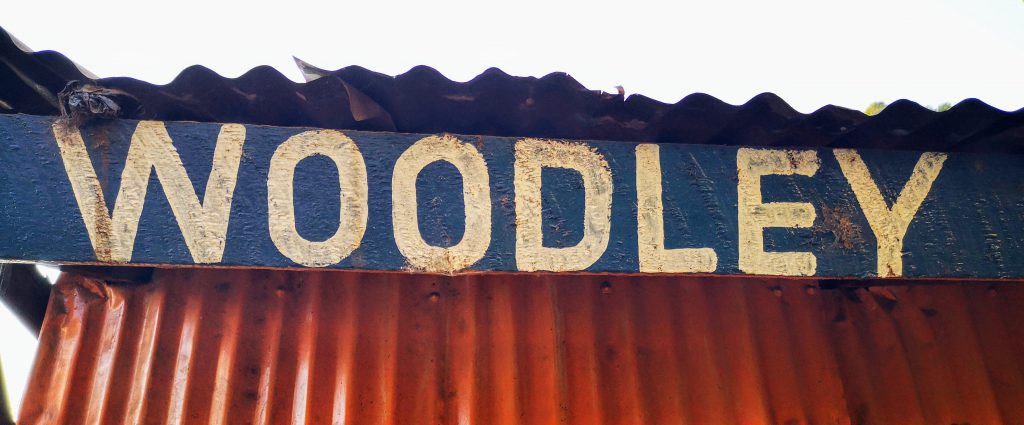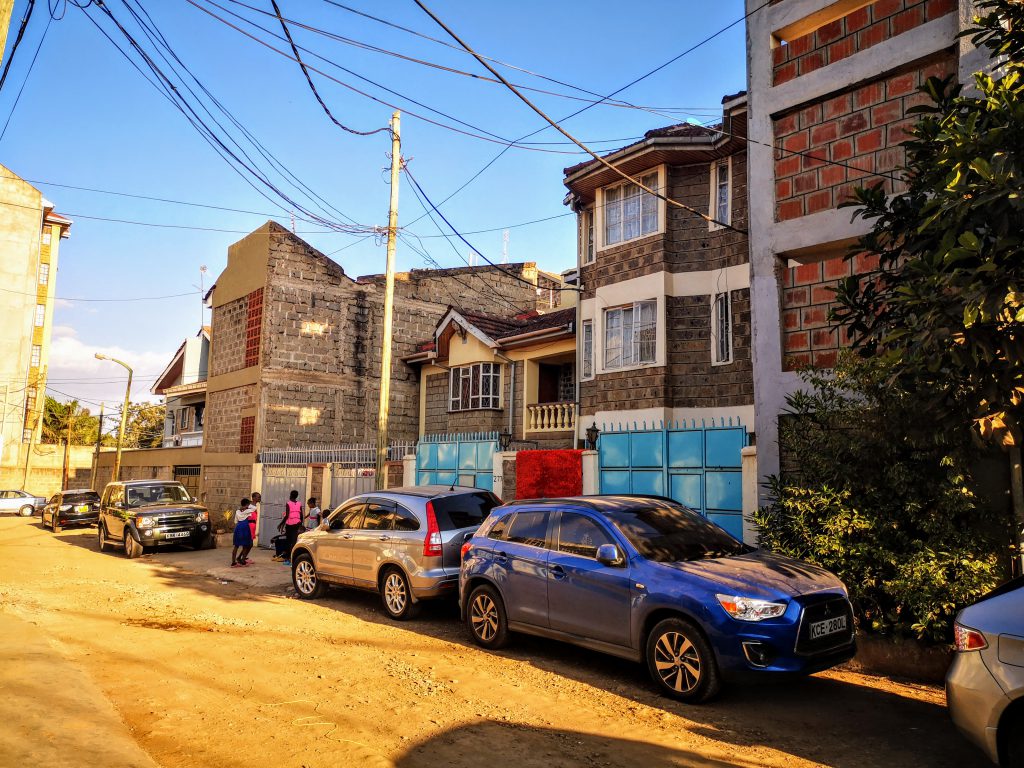 Children were playing in front of the house
They have made a good life for themselves. The family has a two story house to their own use. They have two children and both are working. There was another volunteer lady living there, she was a doctor and working in a hospital. They did have a great house, nice livingroom and a big kitchen.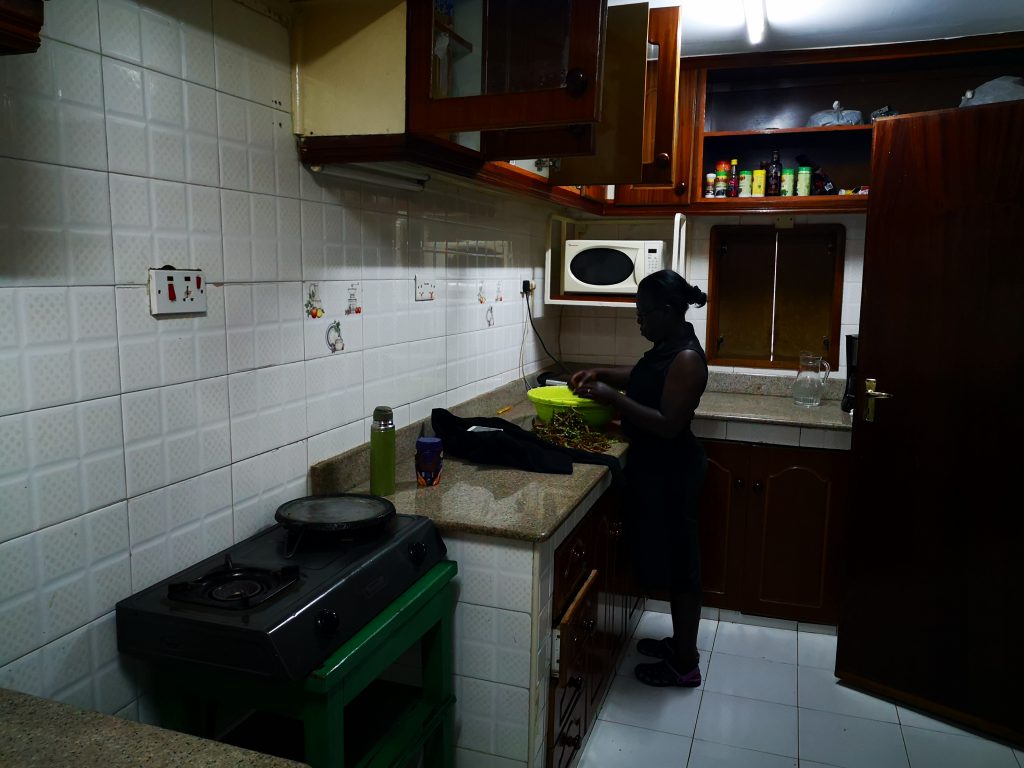 What to do in Nairobi – Kenya
Upstairs were 3 bedrooms and downstairs was another one. The downstairs one was meant for me. There was a bunkbed and a eletricity plug, I didn't need more for the night!!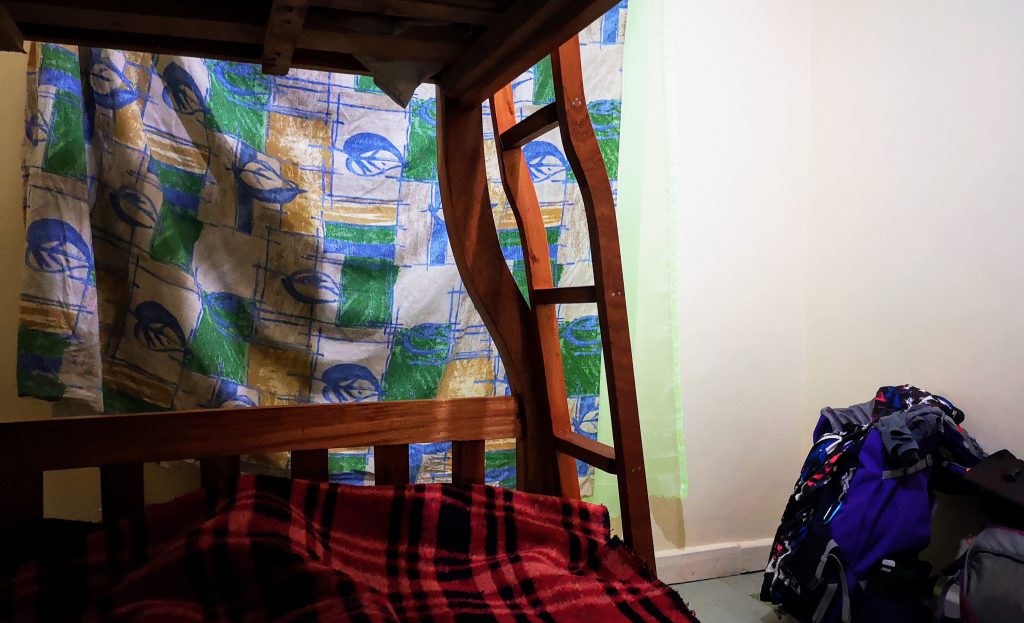 I went shopping for groceries with the lady of the house. We went straight back to Kibera to get some groceries. She told me that she liked it there a lot more. People were nicer on the street and things are more easy, she told me. When we were out of the slum again we directly were back in the empty streets of Woodley… The told me with a bit of pain in her voice:
Nobody cares here..
I know exactly what she meant. We were walking in the slum and she was greated  and got highfives from all sides. Here, in Woodley, hardly anyone walked the streets. People are working… Just as they are in our world…People are busy working and when they are at home the door is closed…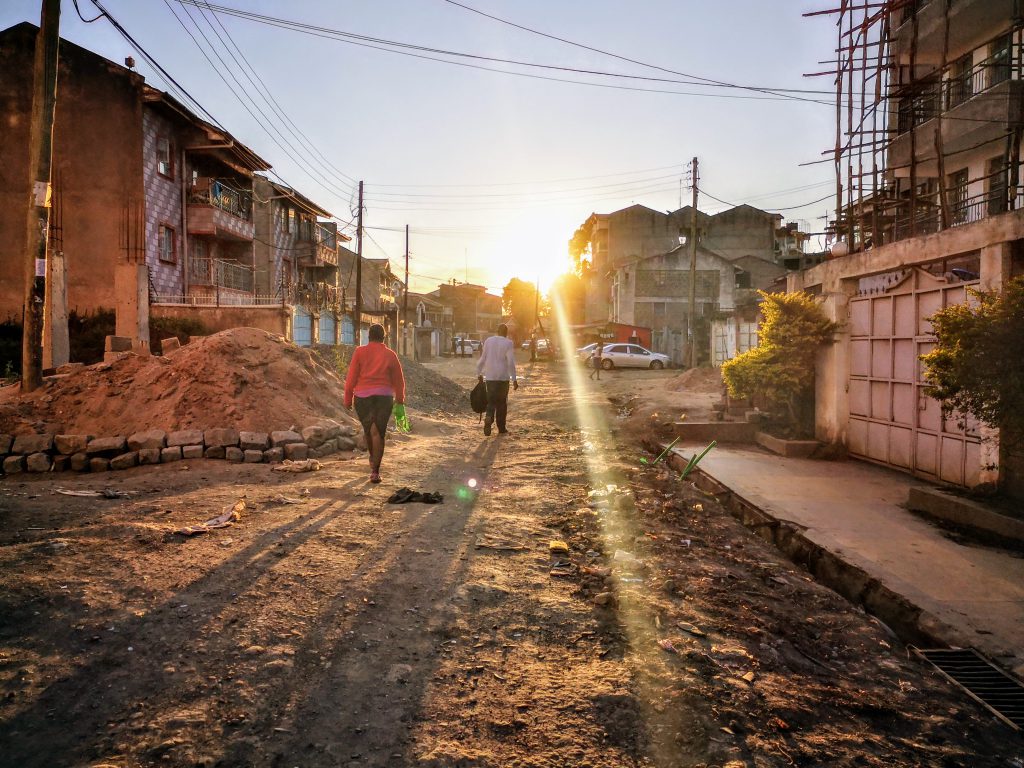 A totall different world …
A world where you have a 'good' life
to totall different standards…
Would you love to stay with them for a night too?
—
Cycle Safari Hell's Gate NP
There is always that one thing that you don't do at a destination… That one trip for which you need to go back!! For me it is the cycle safari to Hell's Gate NP. I heard other people talking about it and regret not going there!!
That is also a MUST DO trip in Narobi!!
My bubble on the net is not that big yet…
will you help spread the word? 🙂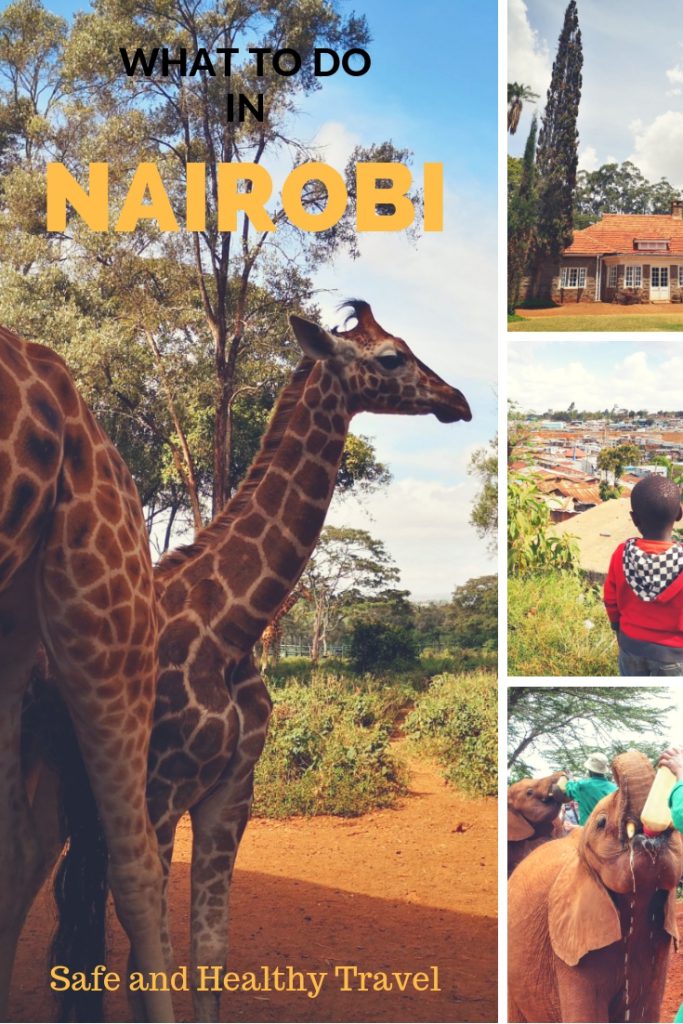 Want to read more about African travel?
Safe on Safari – What are the Rules
Travel Guide Fez – What to see in Fez, Morocco
Surfing the Waves of Kartong – The Gambia
Spotting the Whales in Hermanus Bay – South Africa
Early morning walk at Tremisana Logde near Kruger
Or can I inspire you to go cycle in Marrakesh?
I hope you like this blog as much as I do!!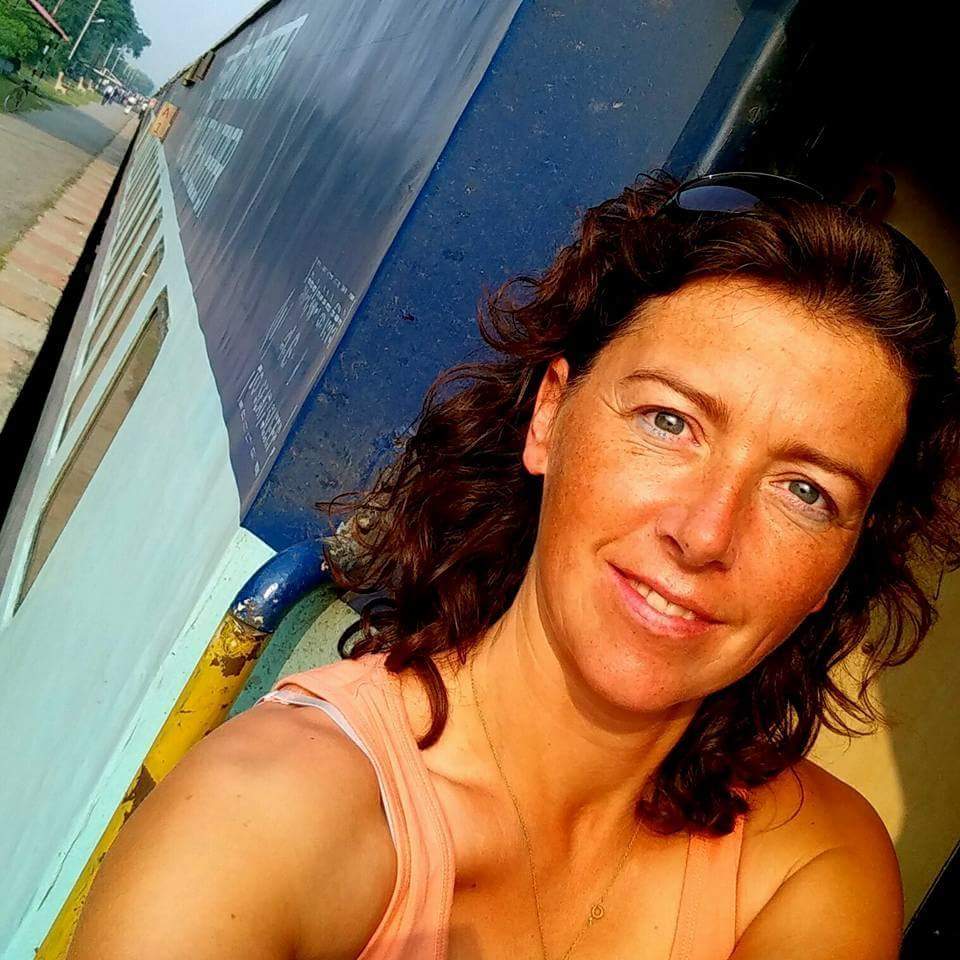 Jacomijn is een politieagent uit Nederland die jou graag laat zien hoe je veilig, actief en gezond de wereld kan over reizen. Safe and Healthy travel is a MUST